The Gallery Restaurant Koh Tao
Un restaurante popular, bar de vinos y fotografía de bellas artes, The Gallery es un lugar de visita obligada para todos los viajeros a Koh Tao que aprecian las cosas buenas de la vida.
 Comida deliciosa
Como uno de los principales restaurantes gourmet tailandeses en Koh Tao, The Gallery ofrece la mejor comida tailandesa, servida en uno de los restaurantes más bellos de Tailandia.
El lugar está ubicado en la ladera, rodeado de naturaleza y ofrece a los comensales las vistas más increíbles del atardecer sobre el océano en Koh Tao.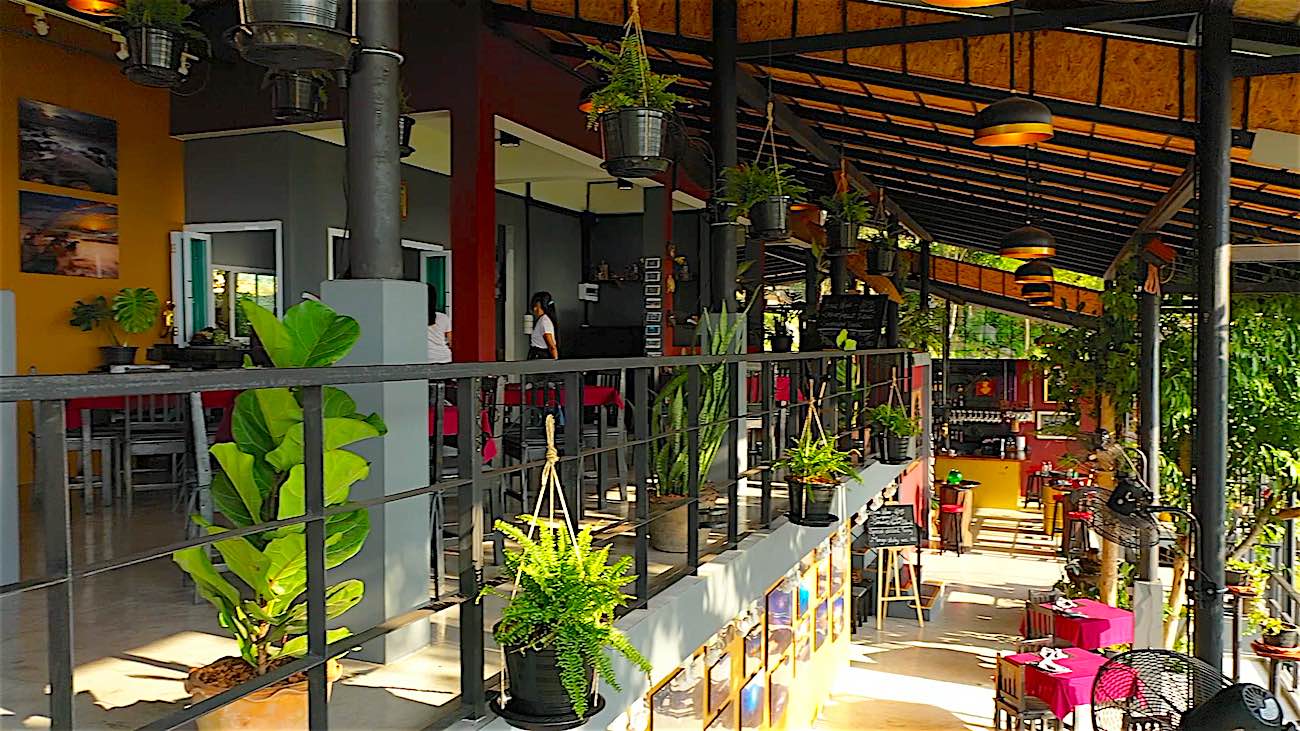 Auténtica cocina tailandesa en The Gallery Koh Tao
El restaurante Gallery sirve auténtica cocina tailandesa gourmet que estimulará el paladar de cualquier entusiasta de la cocina que aprecie la calidad de la cocina tailandesa.
Ubicado en una impresionante y pacífica ubicación en la montaña, este restaurante recientemente renovado ofrece una experiencia gastronómica sofisticada, relajada y amigable.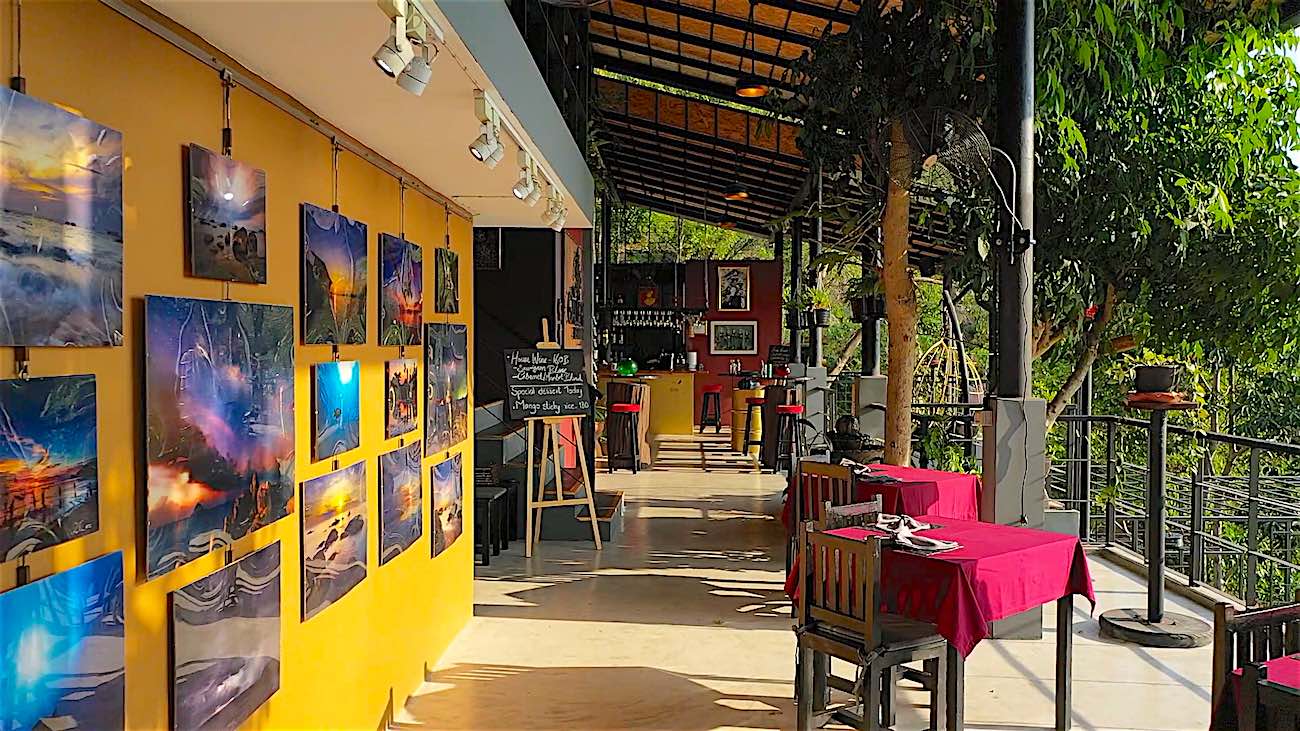 Impresionante ubicación
Con una variedad de sabores para tentar sus papilas gustativas, este negocio familiar ofrece una cálida bienvenida que muestra la auténtica cocina tailandesa y la hospitalidad en su máxima expresión.
El plato estrella del restaurante Gallery es el delicioso Hor Mok Maprao On o Thai Steamed Seafood Curry con coco.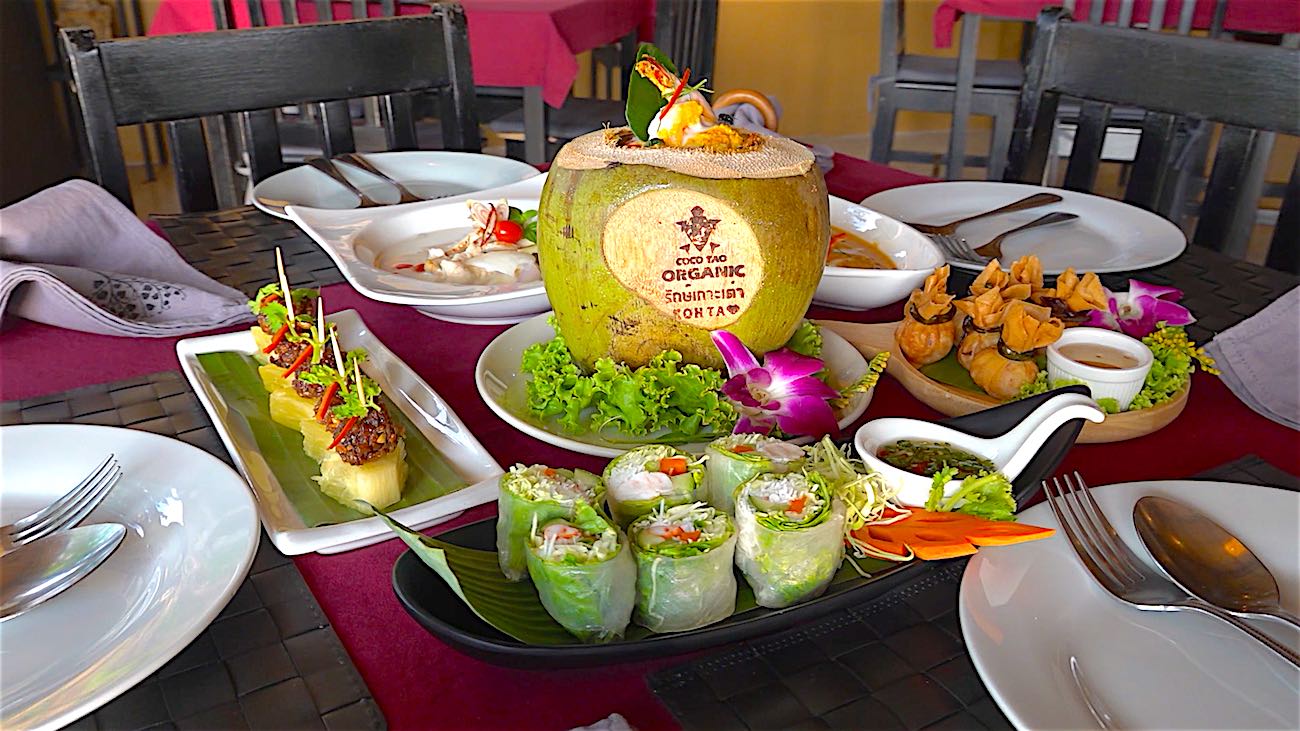 The Gallery Restaurant Food Menu
Este clásico plato tailandés es una mezcla de mariscos al vapor en una espesa leche y crema de coco rojo, curry con hierbas tailandesas como hojas de lima kaffir, galanga y albahaca y se sirve dentro de un coco joven.
Alternativamente, para los comensales menos aventureros, el delicioso plato de anacardos de pollo del Chef es muy sabroso y es uno de los platos más populares del menú.
Para aquellos que disfrutan un poco de ambos, puede elegir un plato agridulce con pollo rebozado y chiles secos.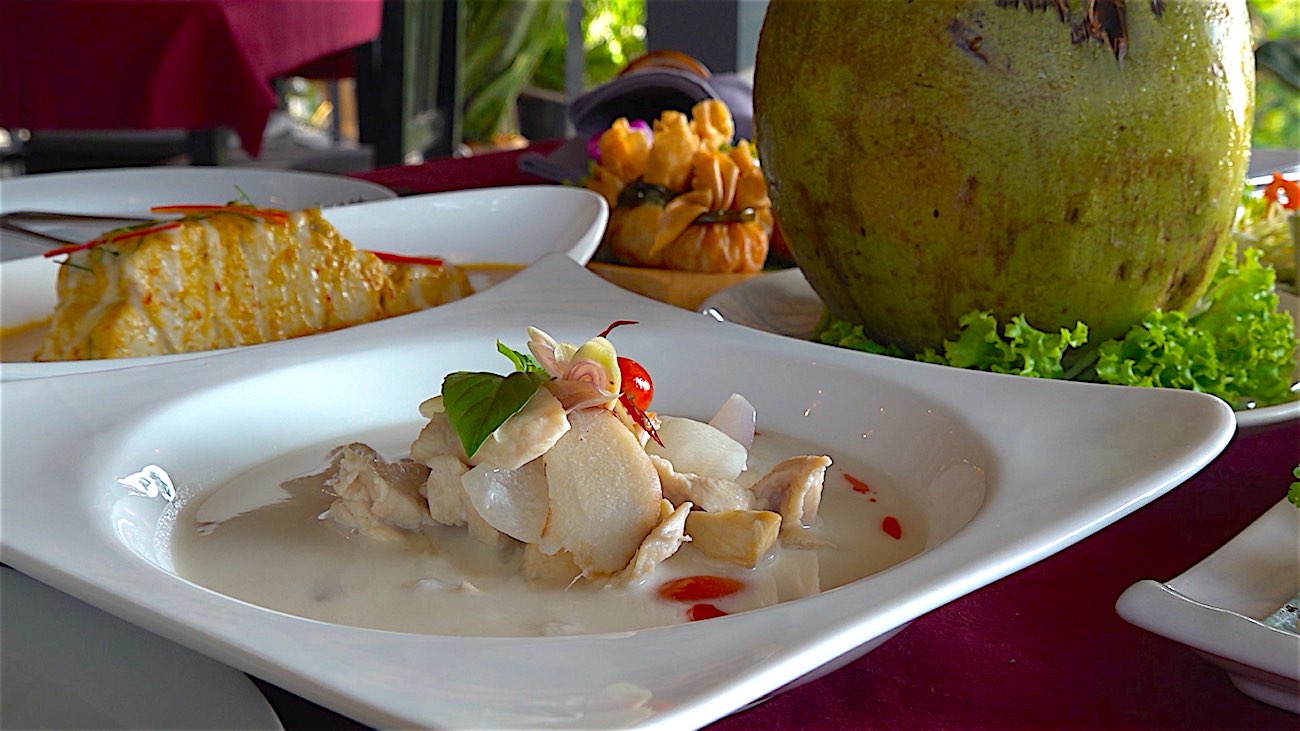 Restaurante familiar en Koh Tao
Popular entre parejas, familias, excelentes comensales y amantes de la comida, la mejor experiencia gastronómica tailandesa en Gallery Koh Tao es su opción Trust the chef.
Una elección increíble para que disfrute toda la mesa, el Chef y su equipo crearán una selección de entrantes y platos principales para servir la comida perfecta para usted y su mesa.
Todo está recién preparado, así que dígale a la cocina qué nivel de especias necesita y cualquier otra preferencia que tenga, y el chef hará el resto. Diseñado para compartir, esta es la forma tradicional en que las familias tailandesas comen.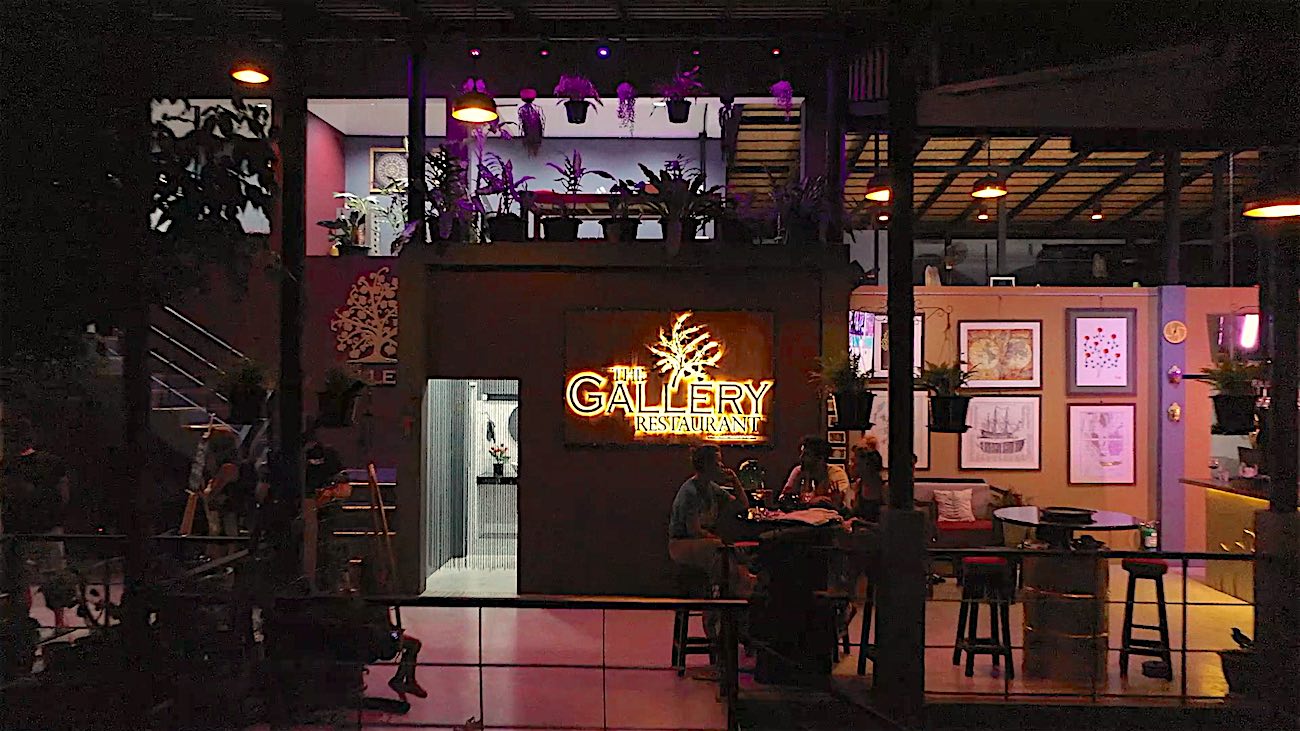 Fácil acceso
El restaurante está ubicado a solo 5 minutos en taxi o scooter desde la playa de Sairee o Mae Haad y es fácilmente accesible en una carretera de concreto con estacionamiento.
Desde el estacionamiento, hay 55 escalones para subir al área del comedor, el mirador y el área del bar, sin embargo, la subida bien vale la pena.
Para los entusiastas de las bebidas, su bebida exclusiva es un cóctel llamado Sling Siamese Sling, que es una forma de refrescarse y relajarse antes de la cena.
Los propietarios de la Galería son entusiastas conservacionistas de aves y vida silvestre y este impresionante lugar es un gran lugar para absorber la belleza natural de la isla.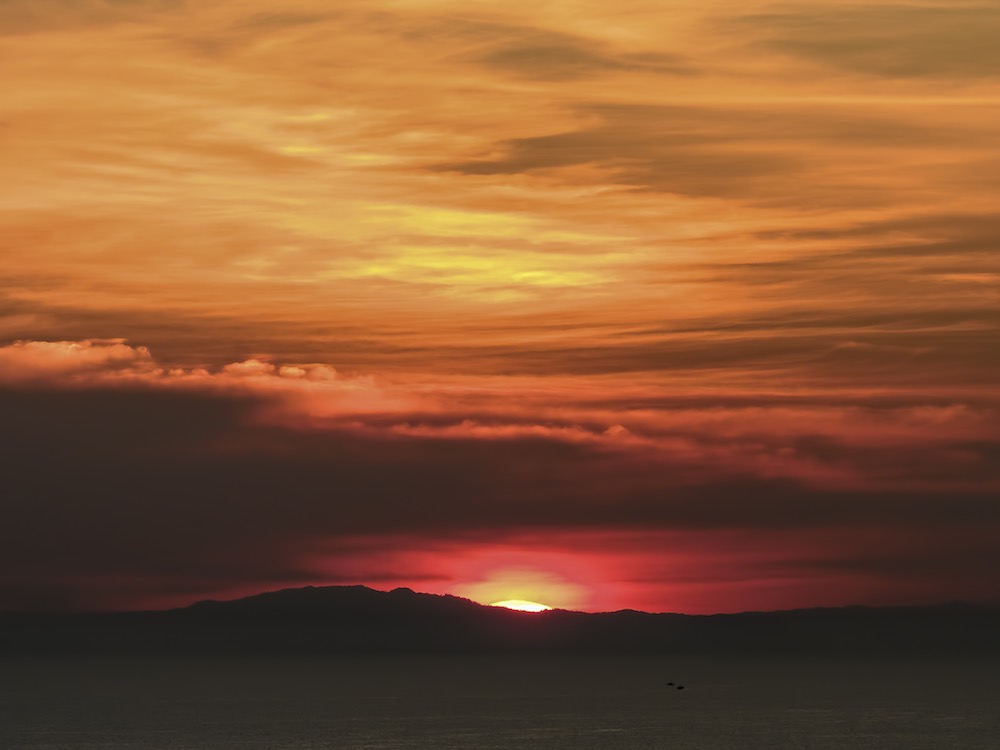 Galería de fotos de bellas artes Koh Tao
Además, el restaurante Gallery es una galería de fotos de bellas artes que muestra imágenes impresionantes de Koh Tao y Tailandia, que están en exhibición y disponibles para su compra.
Por cada impresión numerada vendida, donan el 20% a la Fundación Freeland y el 10% a la Sociedad de Conservación de Aves de Tailandia.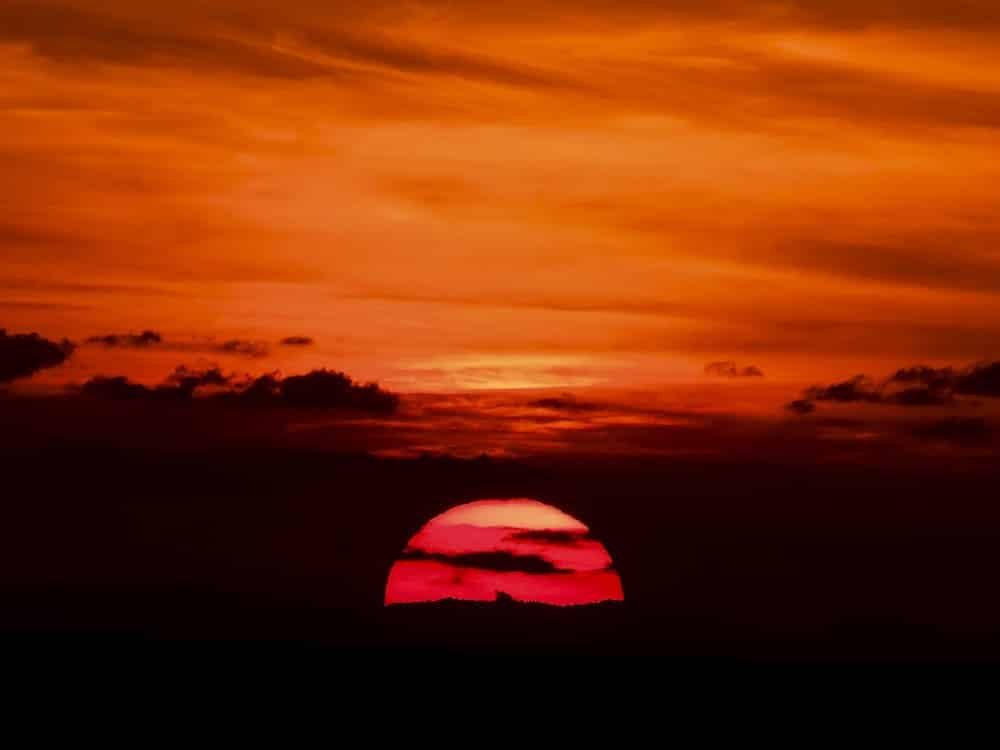 Belleza natural
Si eres un conocedor de la comida o un amante del arte con una inclinación por la belleza natural de Koh Tao, una velada en el restaurante The Gallery te brindará un momento memorable de tu viaje a Koh Tao.