The Beer Masons Bar Koh Tao
El amable equipo de Beer Masons Koh Tao ha transformado su pasión por la cerveza artesanal de calidad en un negocio exitoso.
Bar de bebidas artesanales en Sairee Koh Tao
Abasteciendo cervezas únicas de todo el mundo, los masones de la cerveza almacenan una gran variedad de cervezas artesanales, desde cerveza Wit hasta cervezas Weizen, IPA, stouts, sour, ESB, cervezas Amber, cervezas de fruta Lambic y cervezas de granja Saison.
Este pequeño bar boutique, que se encuentra en la avenida principal, a 100 metros del cruce de Sairee, cuenta con la mayor variedad de cervezas artesanales y sidras fuera de Bangkok.
Cerveza artesanal de barril
Fundada en 2014, The Beer Masons introdujo la cerveza artesanal en Koh Tao. Ubicado frente al popular restaurante indio Shalima, los huéspedes pueden disfrutar de un 20% de descuento en cervezas artesanales cuando comen en Shalima.
Lo que va mejor que una buena cerveza artesanal con un excelente curry indio.
Un lugar muy popular para las personas que disfrutan de las bebidas antes o después de la cena, tiene un interior acogedor y con aire acondicionado, que es perfecto si desea refrescarse después de un día caluroso en Koh Tao y disfrutar de una buena cerveza fría.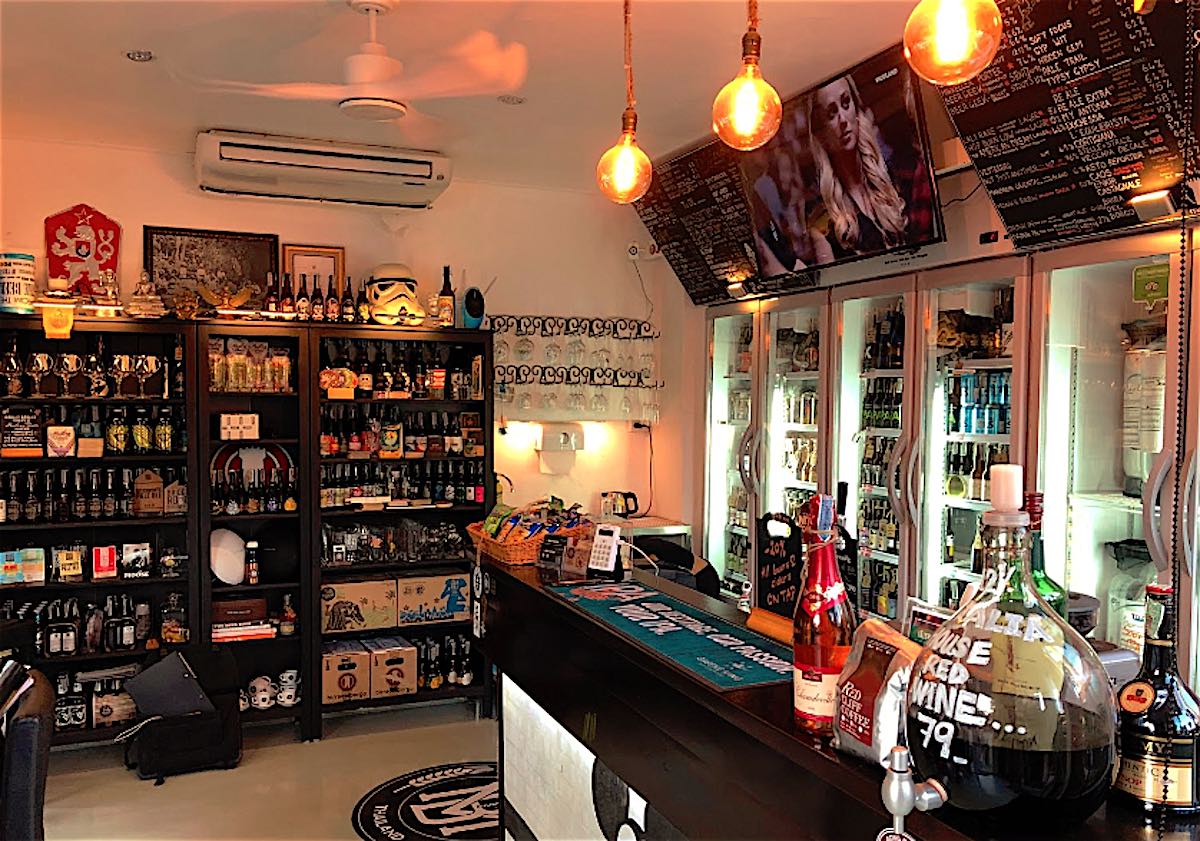 El popular bar de masones de cerveza Koh Tao
Para los visitantes que prefieren un ambiente al aire libre, Beer Masons tiene una pequeña terraza exterior con un excelente sistema de sonido que reproduce melodías relajadas toda la noche.
Abierto desde 17:00 p.m. a medianoche, los siete días de la semana, es el lugar perfecto para observar a la gente en la calle principal de Sairee. Disfruta de una cerveza con una vista.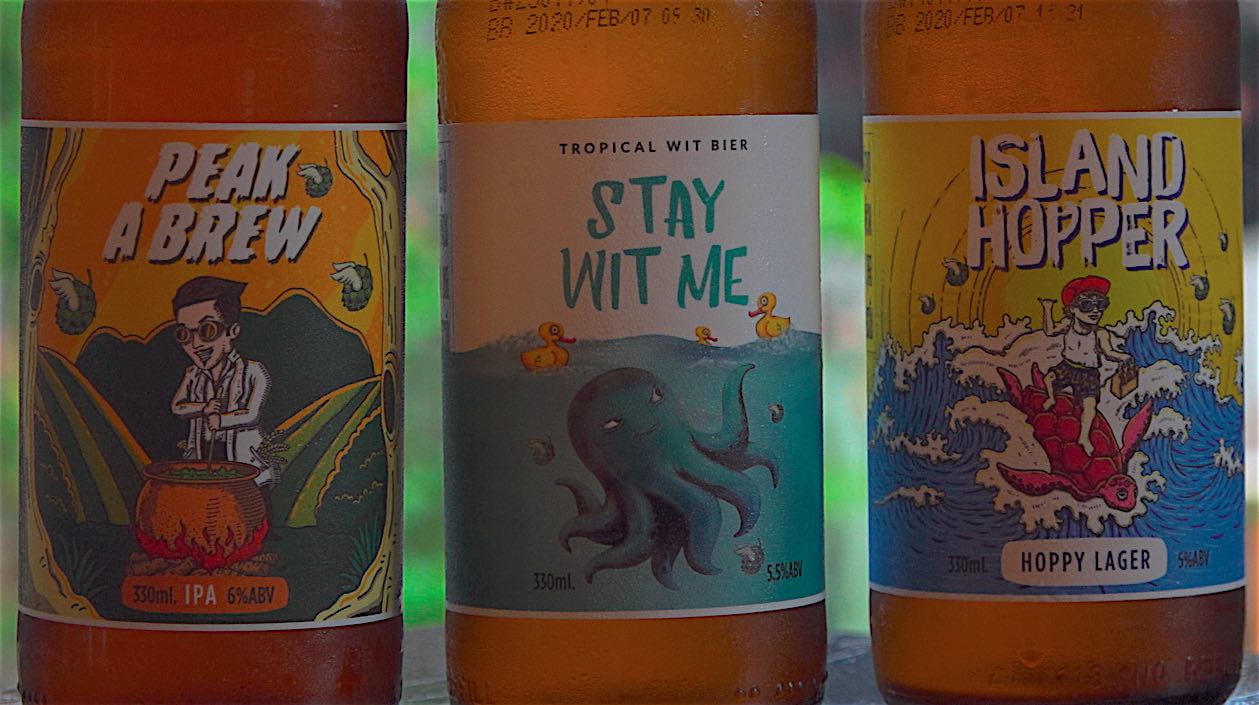 La mejor cerveza artesanal en Koh Tao
The Beer Masons Koh Tao ofrece cervezas de algunas de las cervecerías más conocidas de la industria, incluidas Mikkeller, Omnipollo y su popular Imperial IPA Nabuchadnezzar.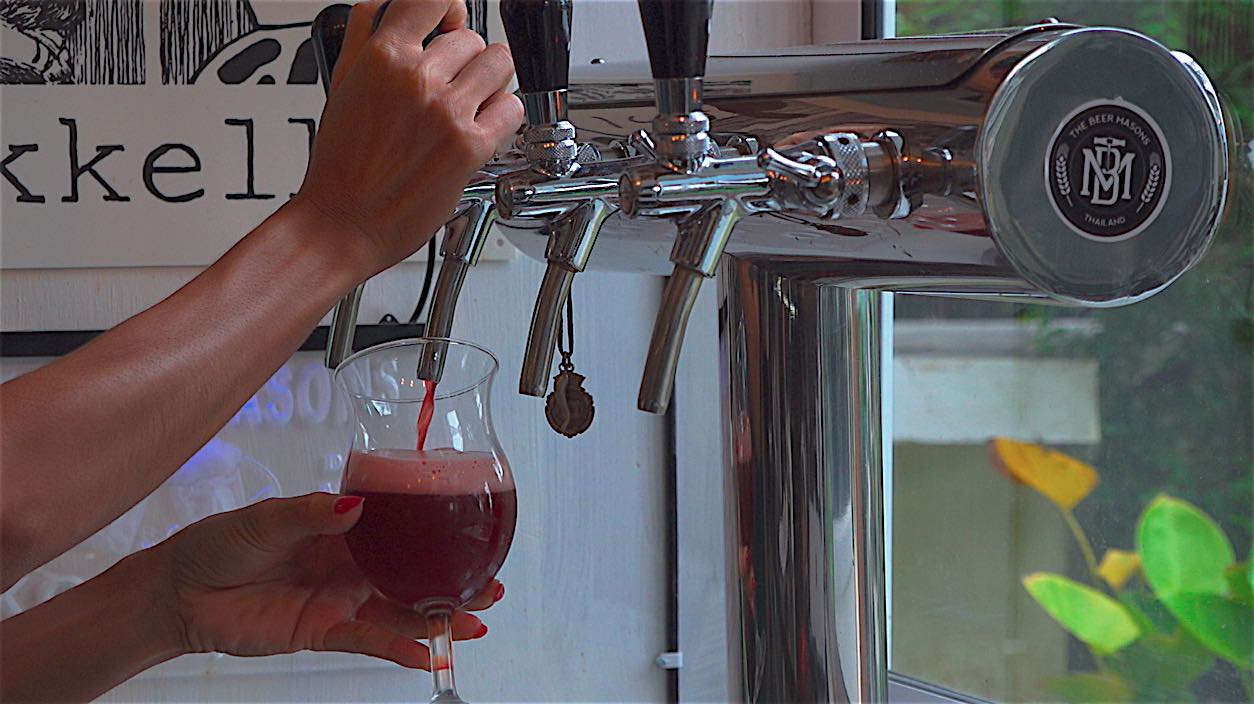 Bootleg Brothers Craft Beer disponible en Koh Tao
The Beer Masons también promueve a los cerveceros artesanales locales de Tailandia, incluidos los hermanos Bootleg y su nuevo éxito Khao San pale lager, que tomó prestado el nombre de la famosa calle para mochileros en Bangkok.
El Beer Masons Koh Tao también almacena Mahanakhon, del área de Bangkok que lleva el mismo nombre y su cerveza distintiva, una cerveza crema también se llama Mahanakhon.
Galardonado
Otras cervezas populares incluyen Outlaw elaborada en Loei, noreste de Tailandia y su galardonado IPA Showdown.
El Beer Masons Koh Tao organiza noches de degustación de cerveza y organizará eventos privados bajo petición.
También hay adquisiciones regulares de Guest Ale Tap mediante las cuales los cerveceros individuales exhiben sus productos, stock básico y nuevos lanzamientos y ofrecen excelentes precios.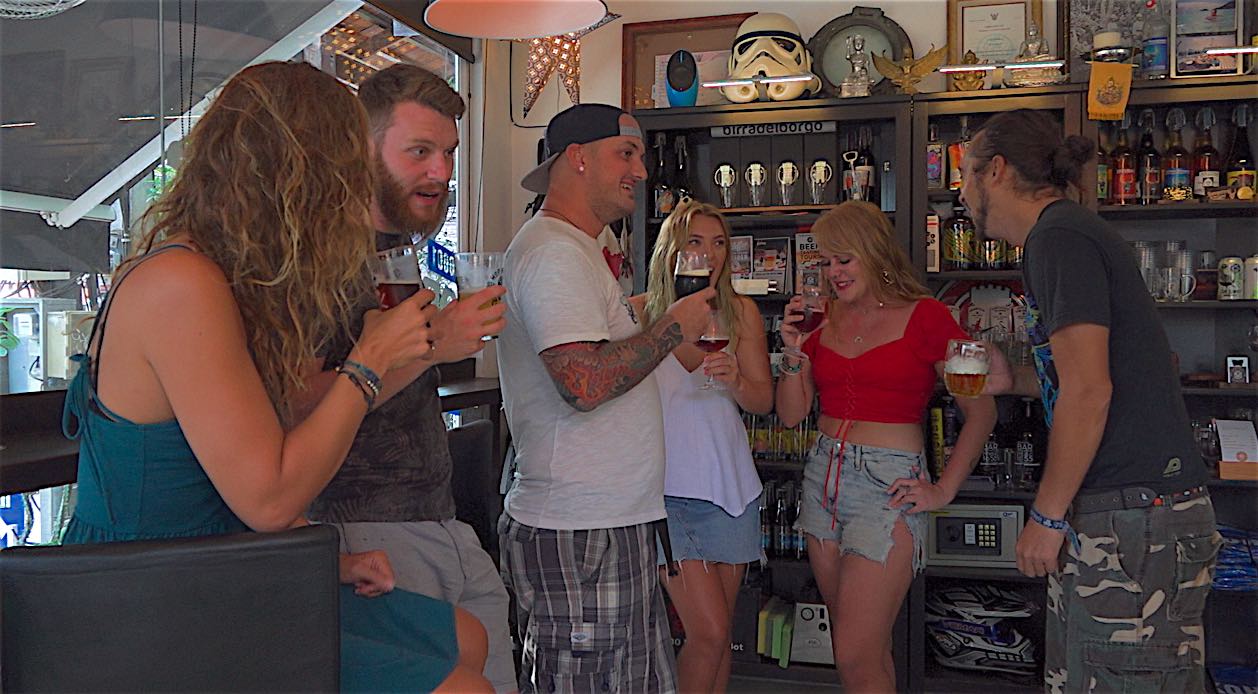 The Beer Masons Koh Tao Craft Cervezas y sidras
El Beer Masons Koh Tao tiene una lista interminable de cerveza artesanal de calidad que incluye Pilsner Urqell (el Pilsner original de la República Checa de barril) y almacena la sidra artesanal # 1 en el mundo: Zeffer, desde Nueva Zelanda.
El bar Beer Masons ofrece un cambio refrescante a todos los bares y restaurantes que sirven las cervezas tailandesas básicas de Singha, Chang y Leo.
Bar popular en Sairee
Si usted es un conocedor de cerveza artesanal o un visitante que busca cervezas especiales, los costos adicionales asociados con la cerveza artesanal son un precio que vale la pena pagar.
Desde un elegante bar boutique en Koh Tao hasta los productos cuidadosamente seleccionados a la venta, The Beer Masons Koh Tao brindan una experiencia que sin duda es calidad sobre cantidad.