Why a Snorkel Tour on Koh Tao is so popular
The small picturesque island of Koh Tao is an idyllic tropical paradise mostly covered in dense, lush jungle and surrounded by a clear, warm and turquoise coloured sea.
The island has a rugged coastline that is woven with naturally formed peninsulas, shaped over millions of years and dotted with granite rocks, bays and white sandy beaches.
Situated approximately 75 kilometres from the mainland and only 21km2 around its perimeter, the island is surrounded by over 8 kilometres of pristine coral reef.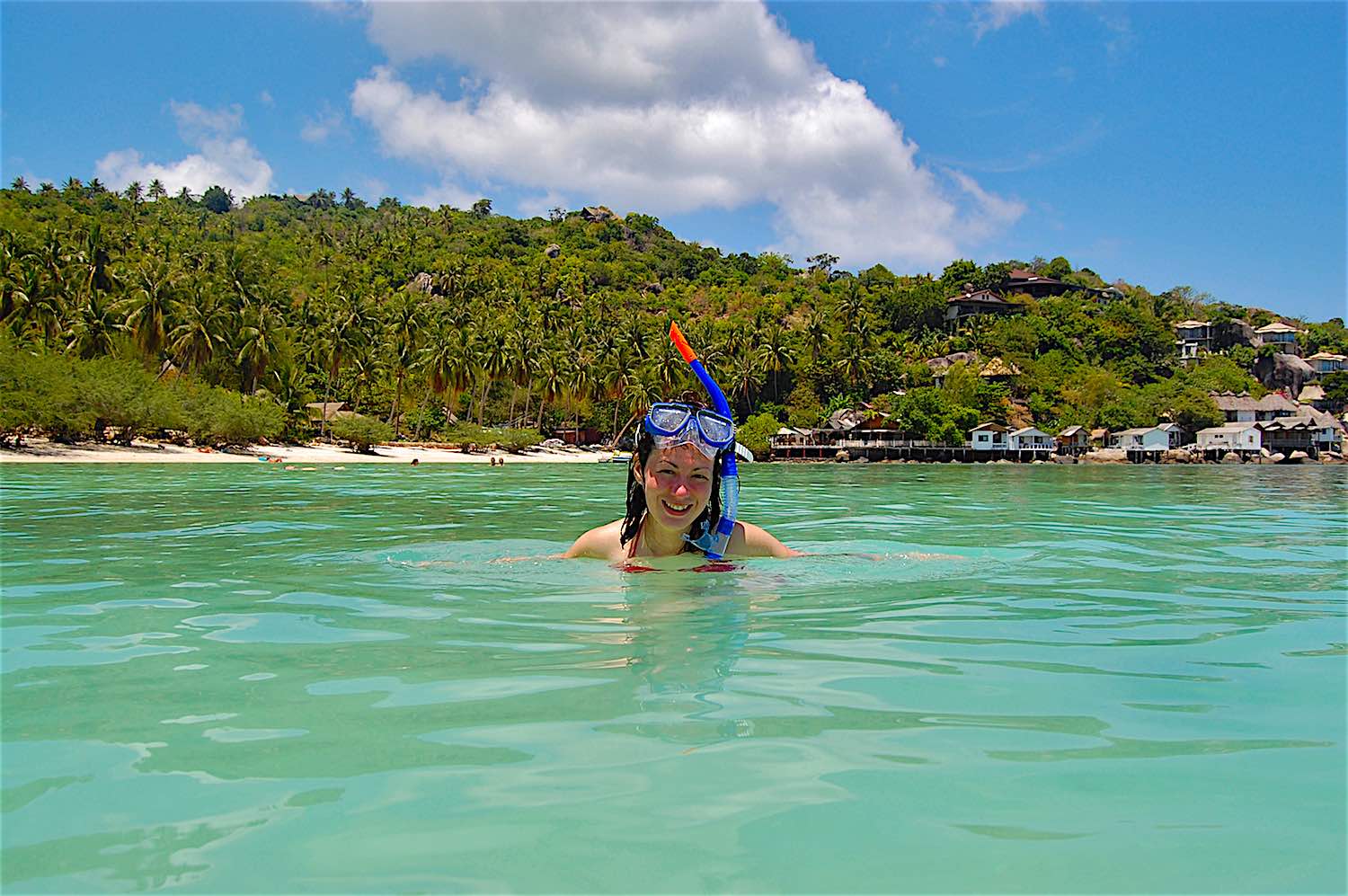 Popular Destination
It is not surprising that Koh Tao is a popular destination for families, couples and single travellers seeking a tropical paradise getaway.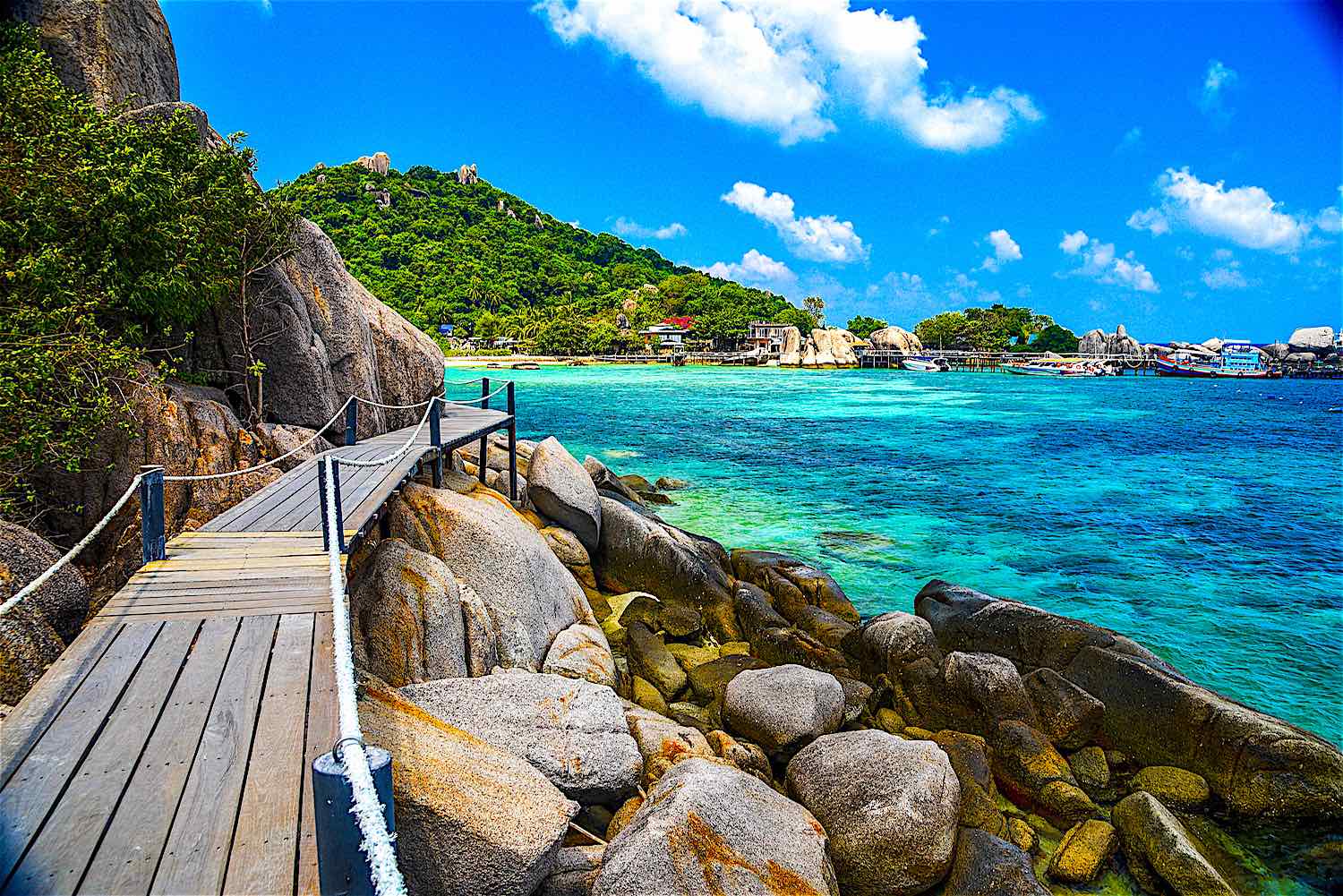 Koh Tao Snorkel Tour & Scuba Diving Activities
Koh Tao is a mecca for snorkelers and scuba divers alike. Koh Tao certifies more scuba divers than any other location in the world and is widely recognised as a great scuba diver training location, if you want to learn how to scuba dive.
Fun & Adventure
Even more popular than scuba diving is an action packed snorkel tour that circumnavigates around the island, stopping at five (5) of the most popular locations in safe snorkeling zones.
A snorkel tour is perfect for visitors who are limited on time and who want to experience the amazing and diverse marine life Koh Tao offers.
If you only have 2 or 3 days available on your travel itinerary and need to fit in as much as you can, an organised snorkel trip around Koh Tao is a perfect choice.
A half day or full day snorkel tour around Koh Tao will provide you with a day of excitement, adventure, fun and is great value at a cost of 850 Baht per person.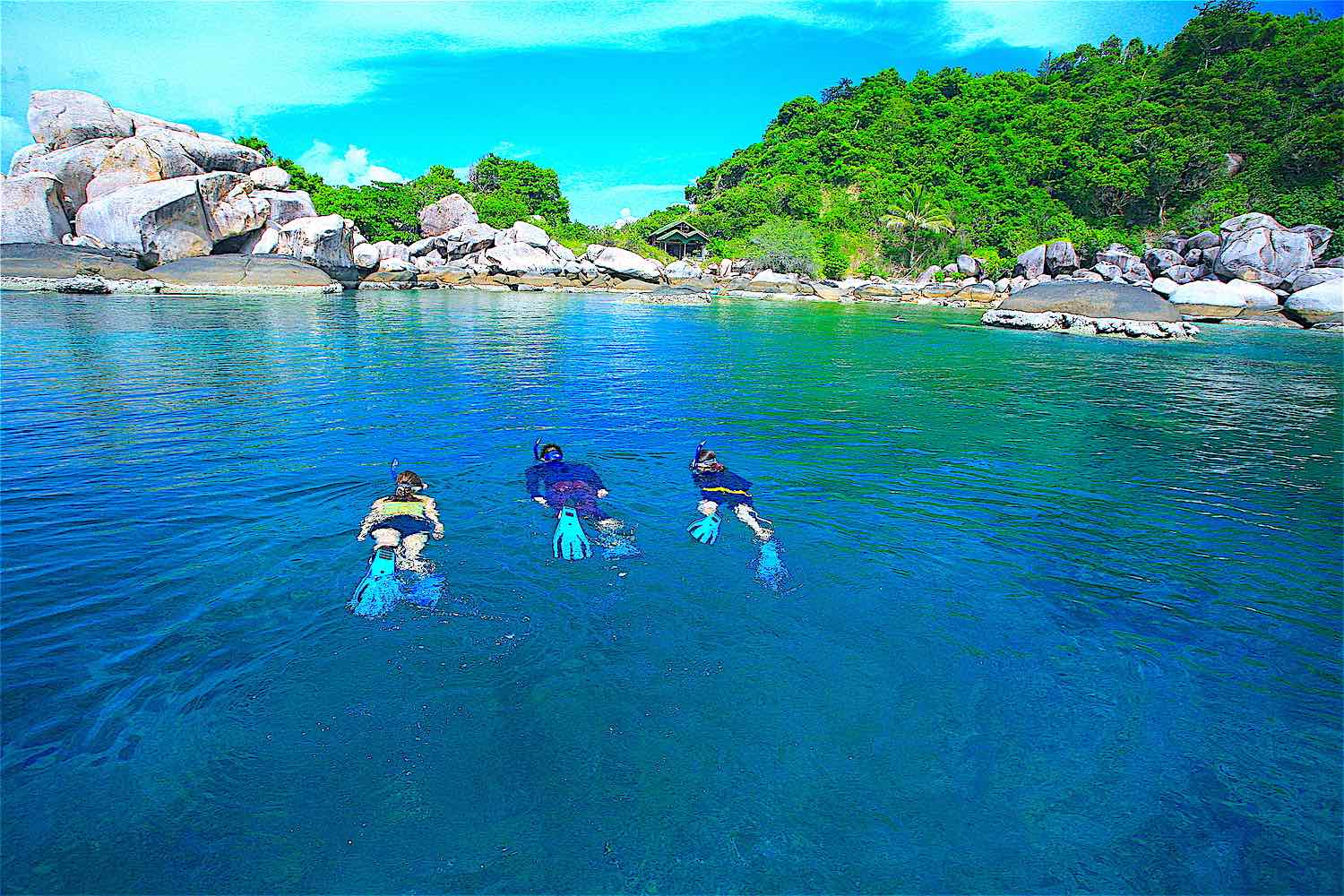 The benefits of an organised Snorkel Tour around Koh Tao
Snorkel tours around the island of Koh Tao are organised, safe and provide you with a day of enjoyment and fun whilst making new friends.
They are a great way to explore Koh Tao's bays and visit the stunning Koh Nangyuan island, which is a scheduled stop on the island snorkel tours.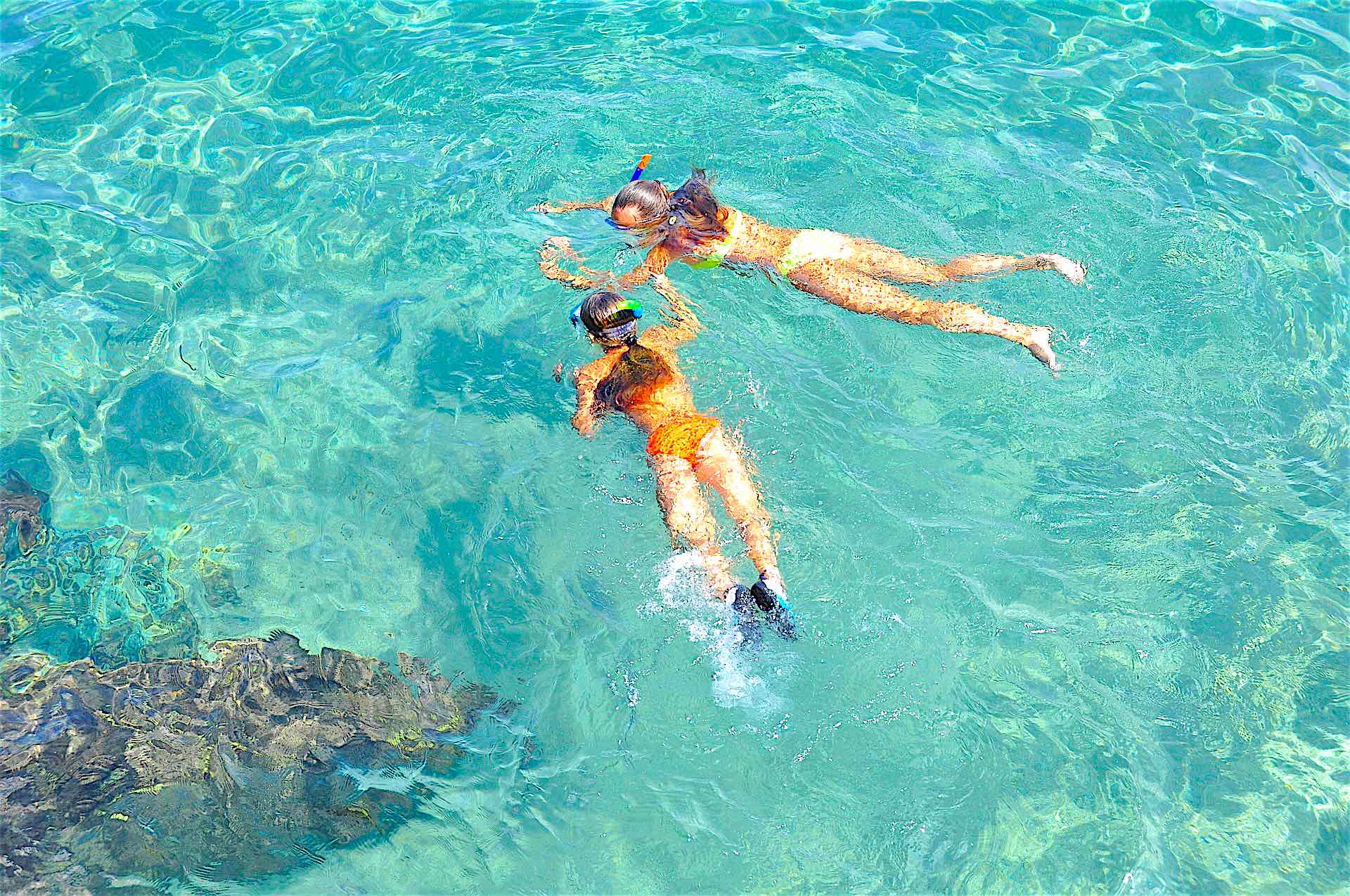 Koh Tao's Exciting Snorkel Tour Adventure
The advantages of booking a snorkel tour on Koh Tao are that you can fit in a lot in a short space of time.
You get to tour around the whole of this beautiful island and how much snorkeling you actually do, is entirely up to you.
On an organised snorkel tour being a swimmer is recommended for additional comfort and confidence, but not essential.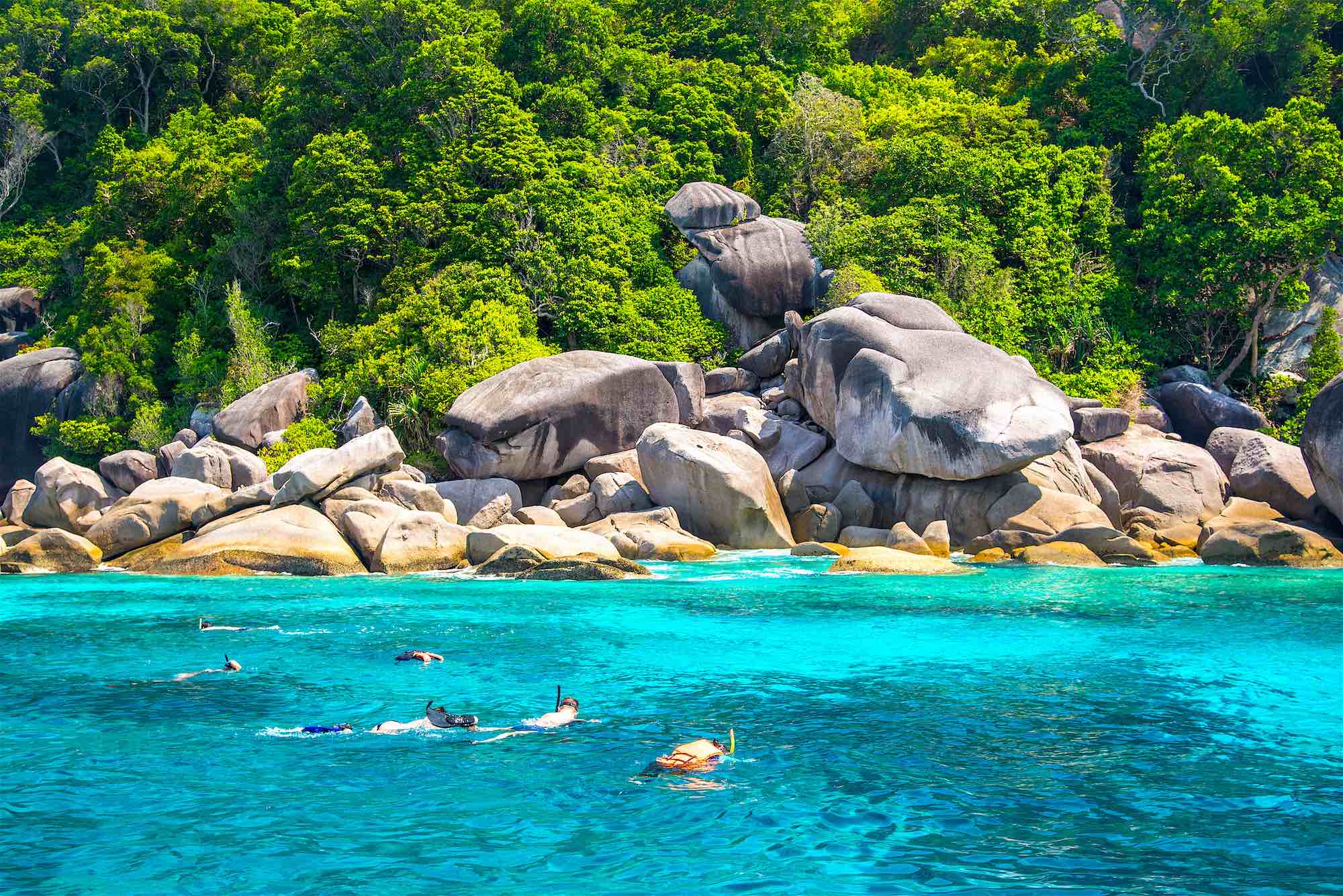 Experienced Snorkel Guides
Very experienced snorkel guides will escort non swimmers into the water in a life jacket, so that you too can experience the wonders of the underwater world.
Snorkel Tours around Koh Tao are highly organised and safe, with thousands of visitors each week experiencing this amazing and invigorating activity.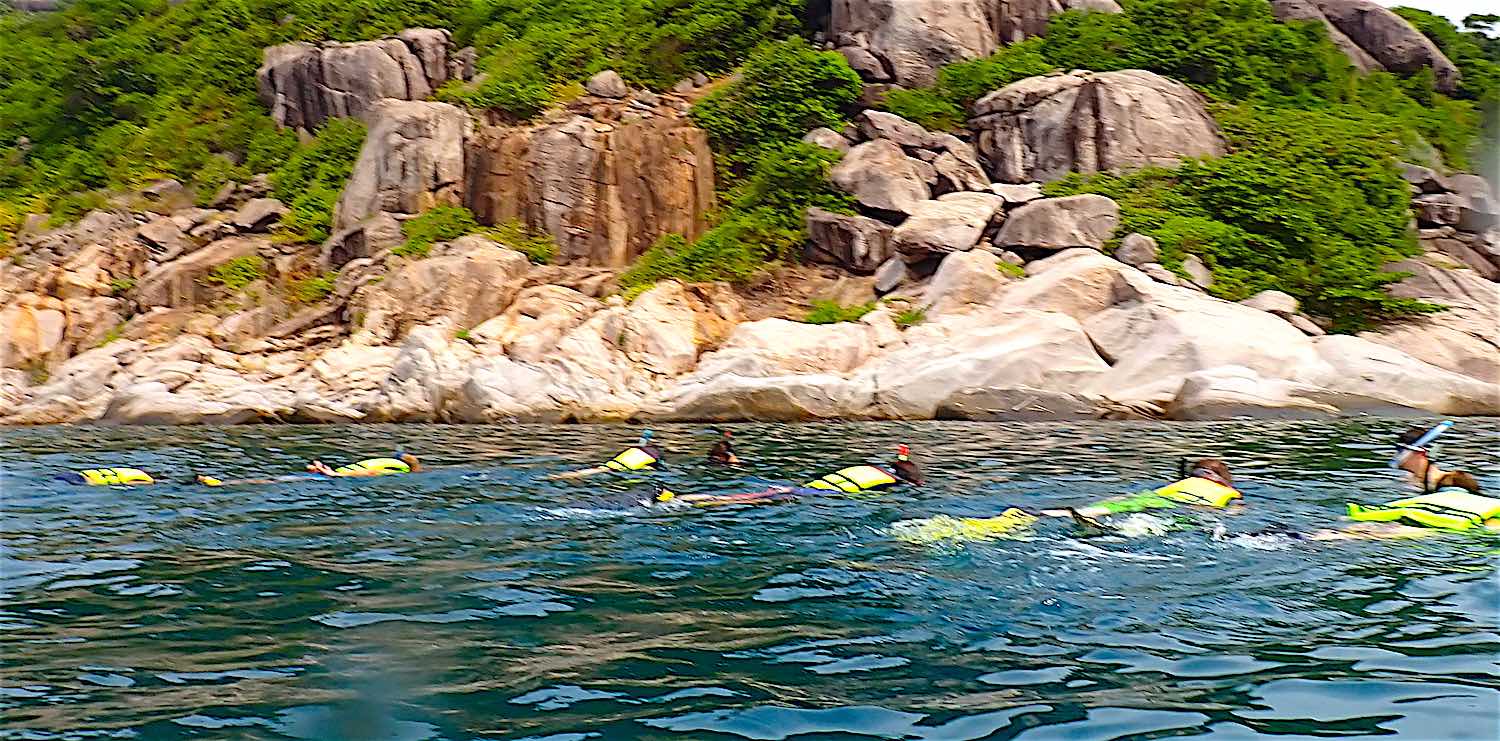 What you can expect on a Snorkel Day Tour around Koh Tao
Resort & Hotel pick up and drop off after your trip
Experienced snorkel tour guides on a fully equipped boat
Lifejackets and safety briefings
Snorkel & Mask (snorkelers are not allowed to wear fins)
Traditional Thai lunch with Fruit, drinks and biscuits
Marine awareness, interaction & education briefings
Personal guide and individual support
Koh Nangyuan Viewpoint
Koh Nangyuan Island entrance fee *(unless specified)
The snorkel tours around Koh Tao are superb value for money. They promise a day of safe water based activity that is full of adventure and fun whilst swimming, snorkeling or just relaxing on the boat and making new friends from around the world.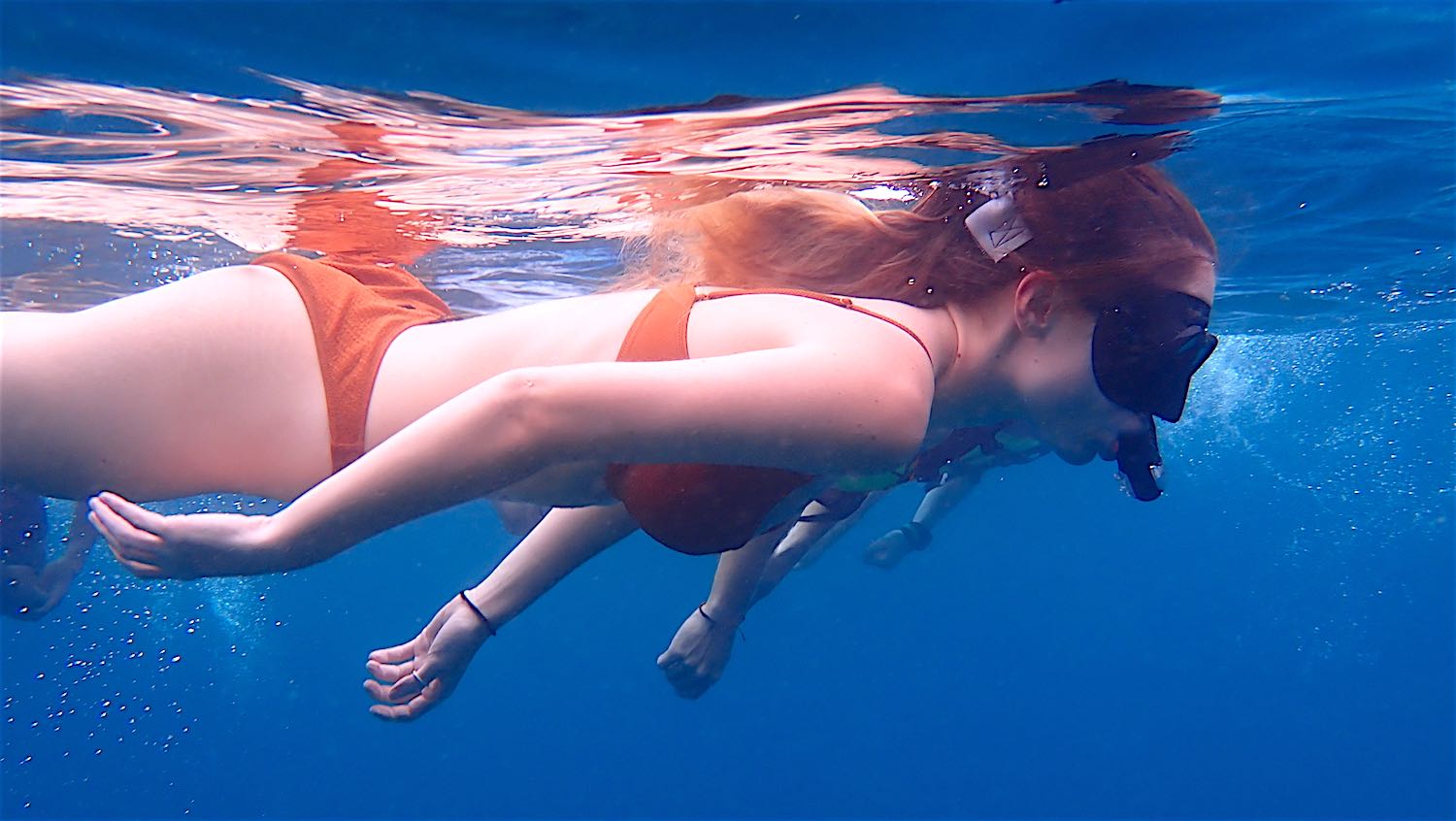 Full & Half Day Snorkel Tours around Koh Tao
Both the half day and full day snorkel tours are extremely popular and can be booked online or through a resort or your hotel once you arrive.
The snorkel tours provide everything that you will need to have a thrilling day whilst navigating around this beautiful island.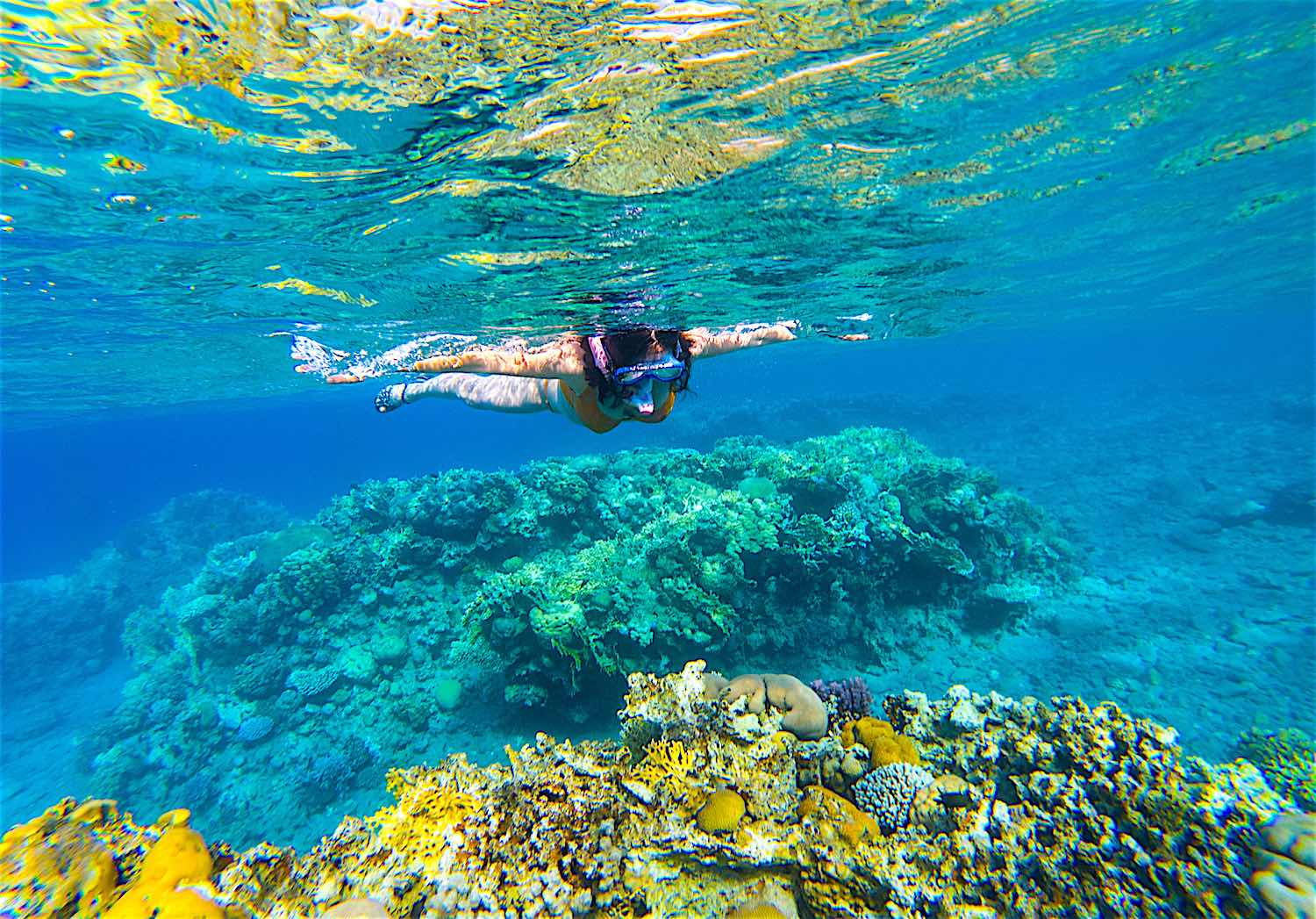 Best Route for the Koh Tao Snorkel Tour
Snorkel tour planned routes for a particular day are always dependent on weather conditions for safety reasons and also to ensure you get the best experience out of the day.
However, Koh Tao weather conditions are tropical and warm with a consistent water temperature of around 26 – 30oC.
An experienced boat captain will make an assessment on that day and based on sea and general weather conditions will determine the best route to go.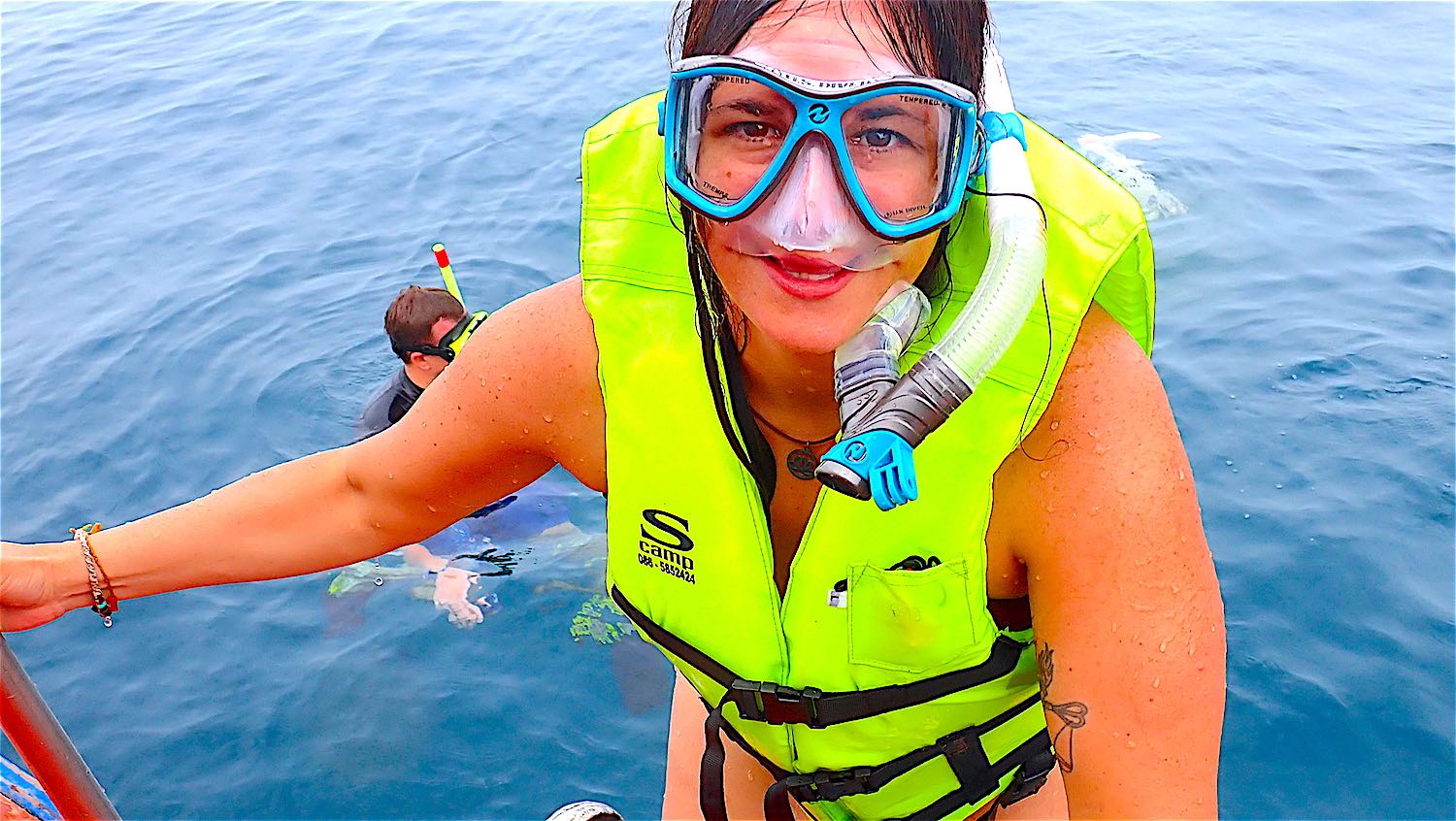 Unique Landscape
The unique landscape of Koh Tao provides dozens of suitable snorkel locations around the island that can be reached quickly.
Depending on the wind direction, there are many hidden bays that provide shelter with calm and clear water conditions for you to spend time in the water.
The snorkel tour boats normally stop at five (5) of the most popular snorkel locations that are teeming with a wide variety of marine life.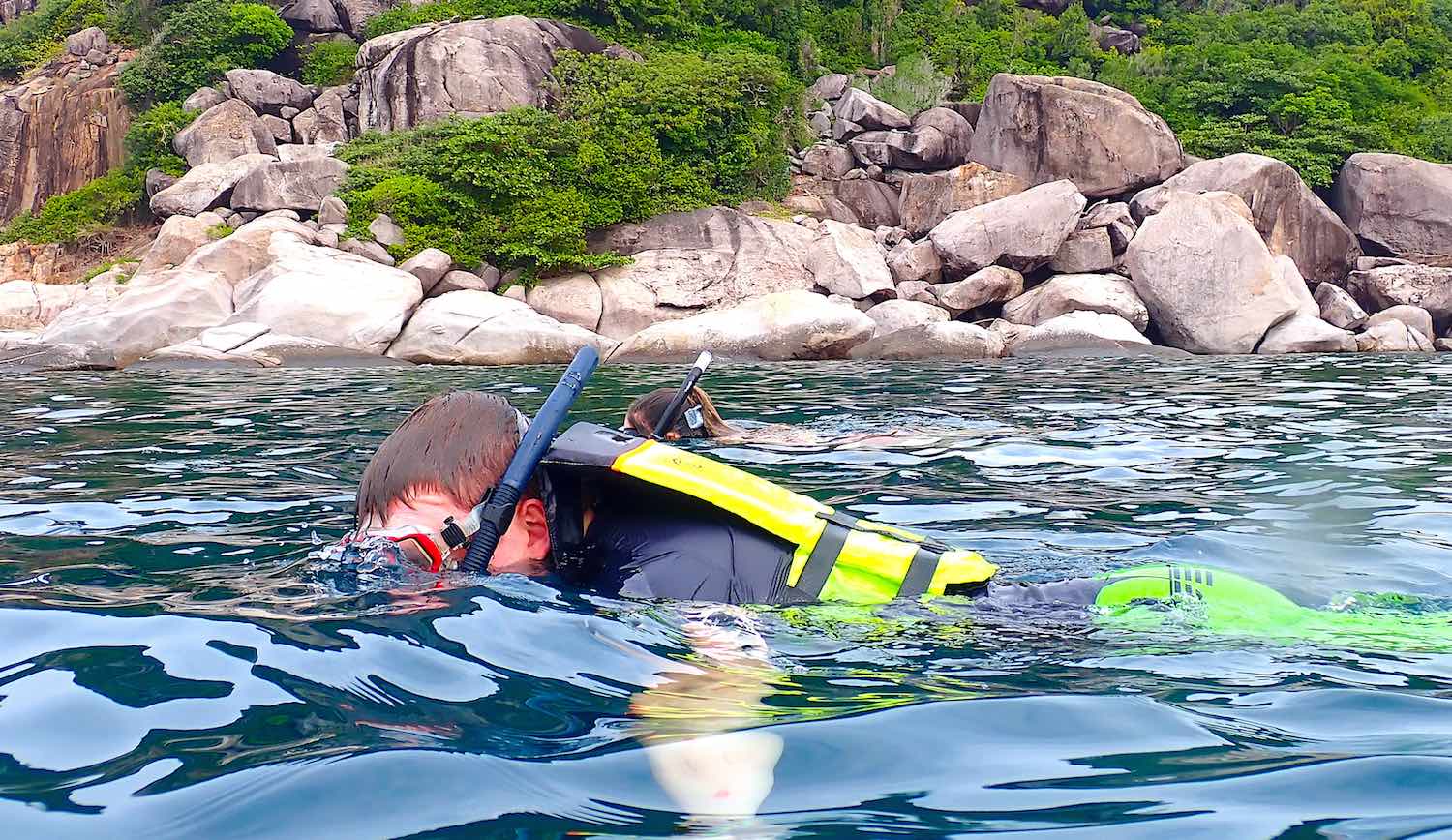 Snorkel Tour to Koh Nang Yuan Island
The first stop on the organised snorkel tours is commonly Koh Nang Yuan island and it is the longest stop of up to 2 hours.
This gives you plenty of time to scale the steps up to Koh Nang Yuan viewpoint to take some photographs and create memories that will last a lifetime.
There are 3 areas to snorkel on Koh Nang Yuan, each set back from the world famous sandbank that connects the three small islands.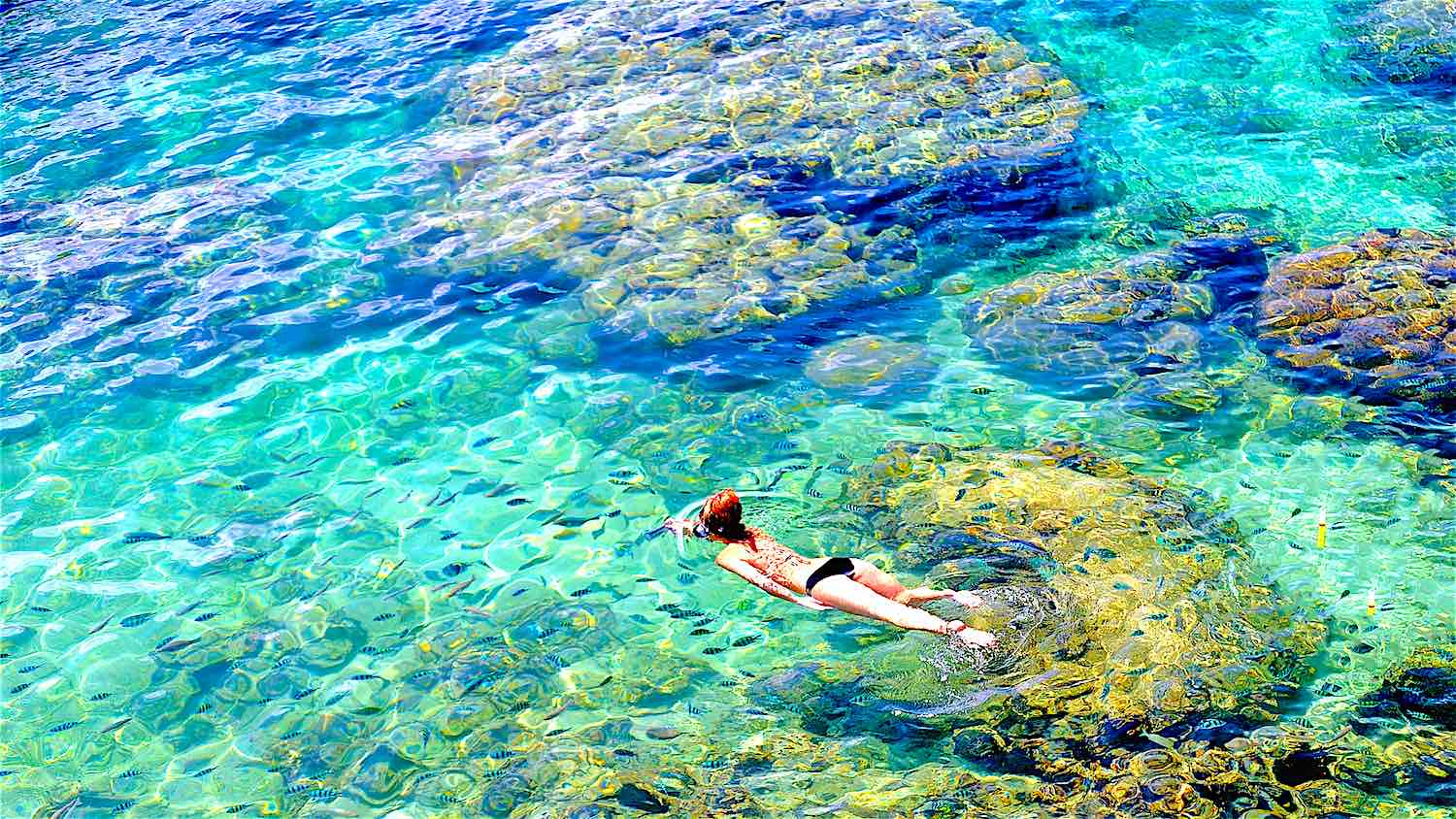 The best Snorkel Tour on Koh Tao
Snorkel tour operators on Koh Tao are very experienced and knowledgeable about the island topography and where to find the best conditions, including the best marine life.
With decades of experience exploring the safe waters of Koh Tao, each tour operators' commitment to safety and fun, will ensure your snorkel tour is an unforgettable and memorable experience.
Frequently Asked Questions
Why is Koh Tao such a great place for a snorkel Tour?
Koh Tao is a small, unique and stunning location in the Gulf of Thailand. Surrounded by over 8 kilometres of Coral Reef, the island has a reputation of being the most popular destination in the world to learn scuba diving.
The island is also an extremely popular place to go snorkeling for the same reasons: diversity of marine life in a safe, clear and warm tropical sea.
Can I book a Snorkel Tour on Koh Tao online in advance?
Yes, we book directly for you via our website and you will receive written confirmation by return email. We book full day and half day snorkel tours that visit 5 of the most popular bays around Koh Tao.
The snorkel tour is a one day experience for visitors who are short on time but want to enjoy what Koh Tao has to offer.
How much do the Snorkel Tours on Koh Tao cost?
The full day and half day snorkel tours both cost 850-900baht plus the entrance fee to Koh Nang Yuan island of 100baht per person.
The difference between the snorkel tours are that they depart and return at different times of the day, providing flexibility to your itinerary.
The Full day snorkel tour starts earlier in the morning and the half day tour starts at 12:00pm, but completes later in the day.
How do I pay to book a Snorkel Tour on Koh Tao?
You can book and pay for a snorkel tour in advance before your arrival and receive full email confirmation of your booking. Please enter all the required contact details in the booking form to ensure a smooth transaction and an enjoyable experience.
Do I need to take anything with me on a Snorkel Tour?
All the necessary snorkeling equipment is included in the tour. However, bring appropriate swimwear or clothing that will get wet and a change of clothing for when you dry off. You can also bring along camera's, mobile phones and other personal belongings.
There is a changing room facility onboard. Please only bring 'eco friendly sunscreens' onboard and do not take plastic bottles with you to Koh Nang Yuan as you will be refused entry.
Are the Snorkel Tours on Koh Tao safe for kids?
Snorkel tours around Koh Tao are considered to be very safe for adults and children. There are boat safety briefings and experienced snorkel guides to ensure you have a memorable and safe experience. For younger children, a risk assessment is conducted in conjunction with the responsible adult, so that parents and their kids feel safe and have appropriate supervision.
Can I go on a Snorkel Tour if I cannot swim?
Non swimmers can go snorkeling wearing a life jacket and under the direct supervision of an experienced snorkel guide. Safety briefings are carried out before any customer enters the water to ensure each person has a full understanding of appropriate behaviour in and out of the water.
What does the Koh Tao Snorkel Tour include?
The snorkel tour includes a resort or hotel pick up to get you to the boat pier and drop off after the tour completes. The cost is inclusive of snorkeling equipment, hot Thai lunch or a lunchbox, various fresh fruit and refreshments throughout the day.
Will I see a Whaleshark on a Koh Tao Snorkel Tour?
Koh Tao is a popular location for whaleshark sightings and they have been known to visit shallower water. However, they are mostly seen at the deeper outlying dive sites and the snorkel tour does not include a guarantee of what you will see.
The snorkel guides have a good understanding of the marine life at the snorkel locations and will always do their best to ensure you get to see as much as possible.
What is the best time of year for a Snorkel Tour on Koh Tao?
Koh Tao offers snorkel tours at all times of the year. Although Monsoon season is normally expected around November time, there is no certainty what the weather will be like.
January to April are often hot and dry and July through to September are considered to be very popular months.
With a sub tropical climate, Koh Tao is never cold with average air temperatures of around 28°C – 32°C and a sea temperature that is relatively stable at between 24°C – 30°C.