Alojamiento Bed & Ink Hostel en Koh Tao
Bed and Ink Hostel es un alojamiento moderno con aire acondicionado y área común que ofrece un ambiente seguro, limpio y cómodo para los viajeros que visitan Koh Tao con un presupuesto.
Con un excelente Wifi, Bed and Ink Hostel está a solo 60 segundos a pie del mar y la zona de baño con una excelente ubicación al atardecer en la playa de Mae Haad.
Alojamiento en albergue en Mae Haad Koh Tao
Alojarse en Bed and Ink es como quedarse con un amigo, que simplemente conoce la isla como el dorso de su mano.
Amistoso y cómodo
El personal súper amable y experto se asegurará de que su experiencia en Koh Tao sea memorable, ya sea que viaje en grupo o solo, el albergue se asegurará de que nunca se sienta solo.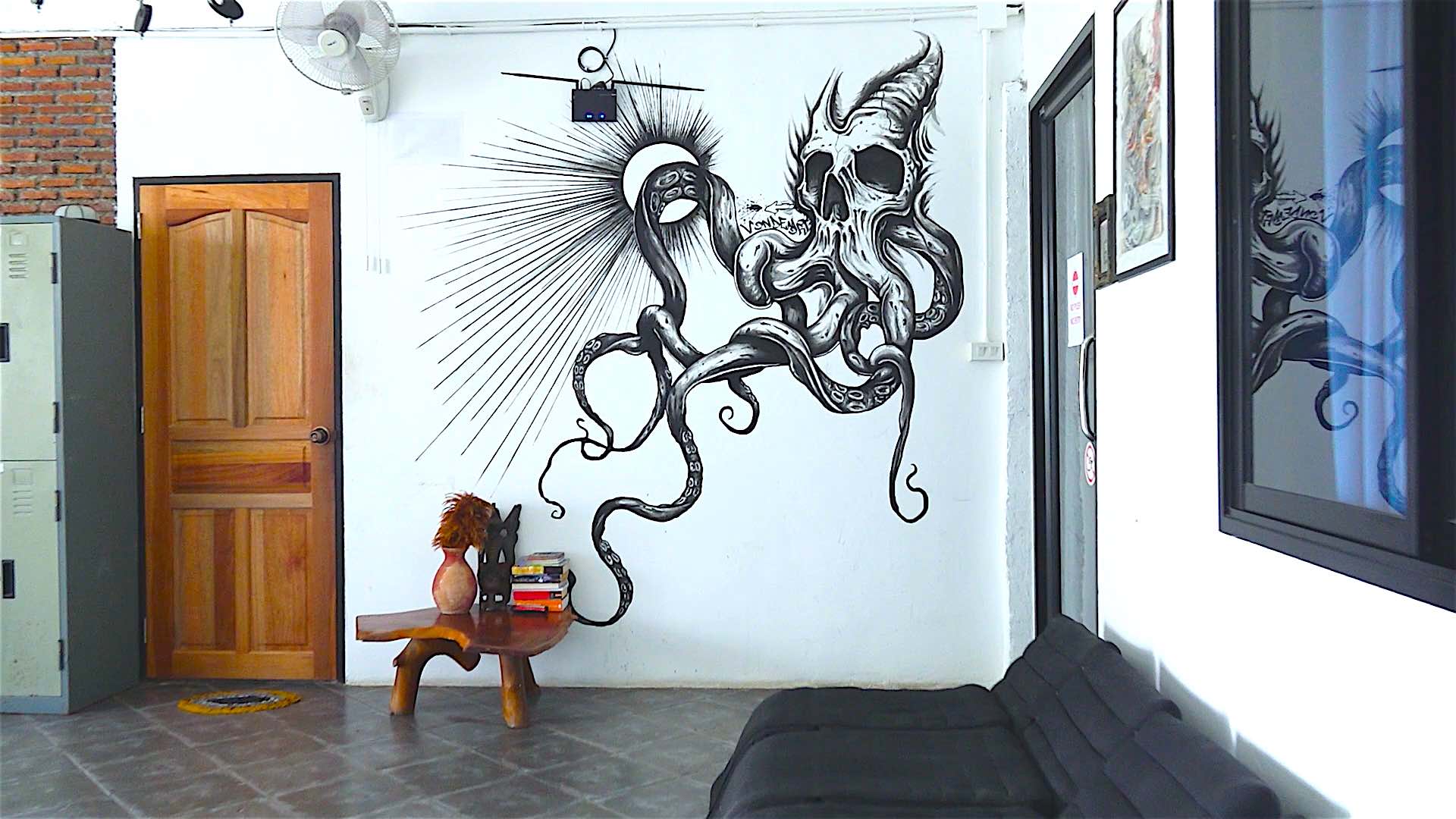 Bed & Ink Hostel Bar y Happy Hour
Después de disfrutar el día y, por supuesto, la impresionante puesta de sol en la playa, tienen un gran bar, con happy hour de 7 a 9 p.m., donde puedes conocer gente para divertirte durante la noche.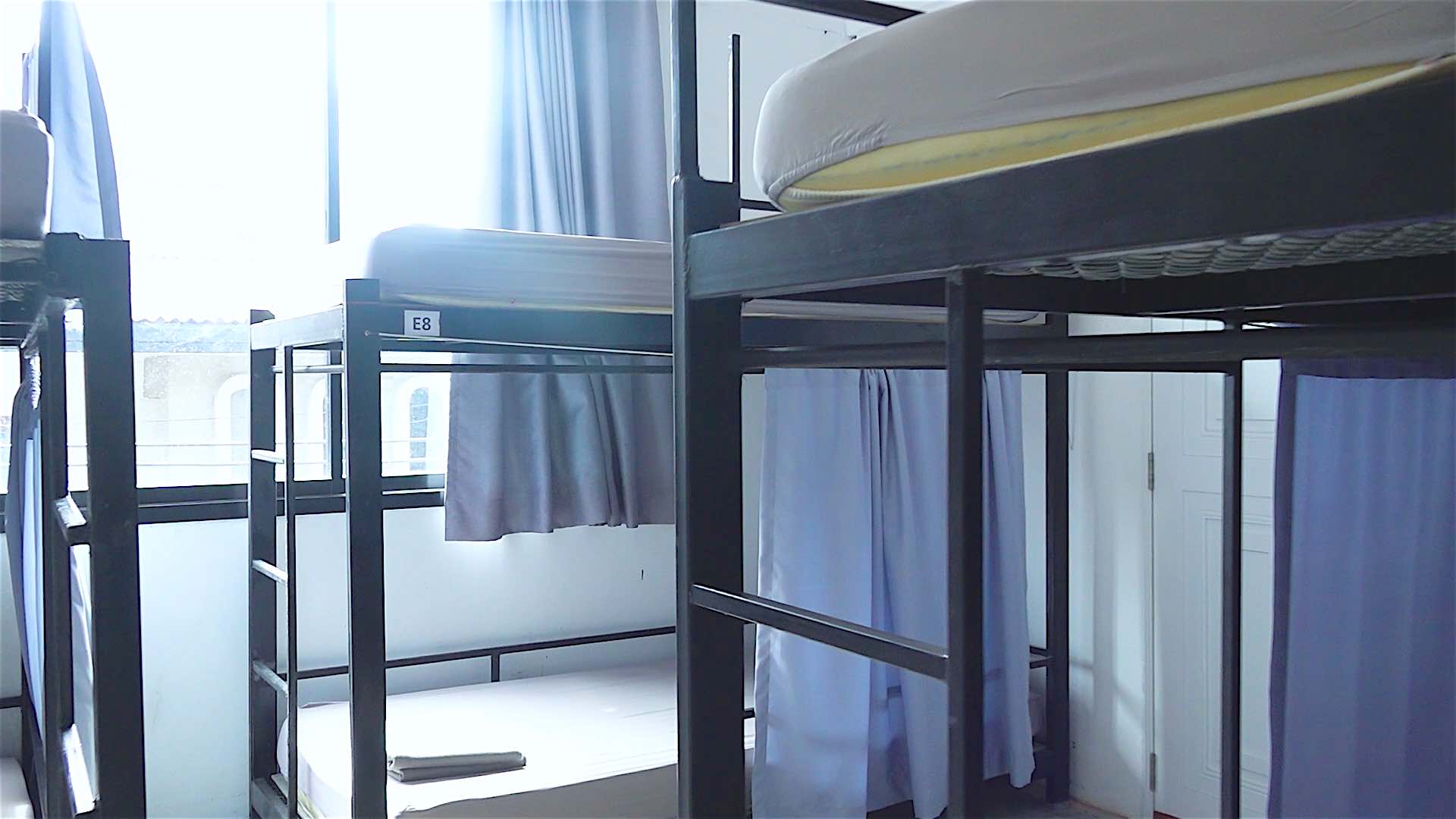 Oferta especial de tatuajes de Bed & Ink Hostel
El albergue tiene un trato especial con el tatuador en el lugar para proporcionarle un tatuaje gratis de su elección, si gasta 1200baht en su bar.
Respetuoso del medio ambiente
Bed and Ink cuenta con un excelente equipo de personal con una actitud responsable que contribuyen al mantenimiento de nuestra hermosa isla paradisíaca.
Organizan limpiezas regulares de la playa y dan a todos sus invitados que participan una cerveza artesanal gratuita para ayudar.
Alojamiento en Koh Tao en Bed & Ink Hostel
Si le gusta caminar y caminar, su amable personal organiza caminatas regulares a las mejores playas y bahías de Koh Tao, incluidos los miradores más impresionantes y lugares secretos.
Bed and Ink también tiene acceso a una pequeña piscina, al lado de Hakuna Matata, donde puede relajarse con una bebida alrededor de la piscina.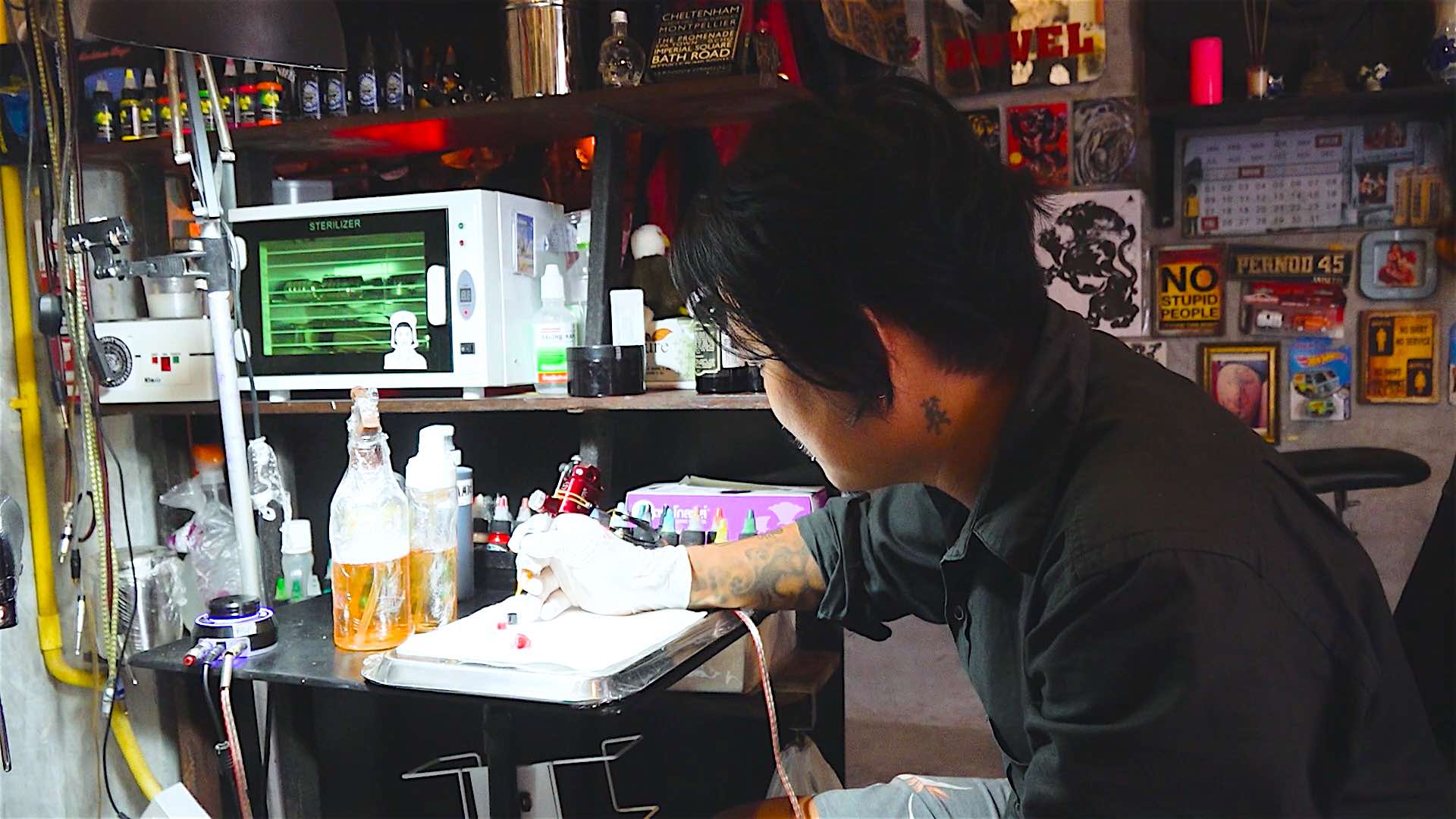 Ubicación central Koh Tao Hostel en Mae Haad
Sleeping facilities at this central Mae Haad hostel include an 8 and 10 bed mixed dormitory, a 6 bed dormitory and a female only dormitory.
Las instalaciones para dormir en este albergue central de Mae Haad incluyen un dormitorio mixto de 8 y 10 camas, un dormitorio de 6 camas y un dormitorio solo para mujeres.
El alojamiento en el albergue Bed & Ink es el lugar perfecto para el viajero individual que busca una experiencia de mochilero asequible y social en Koh Tao.