Bubblemaker Diving Course for Kids
If you are planning to visit Koh Tao and looking for things to do to keep the kids occupied, you have a great choice of activities.
The weather on Koh Tao ensures it is an ideal location for outdoor fun and adventure, such as hiking to the amazing viewpoints, relaxing on stunning sandy beaches and swimming or Kayaking within wide sweeping bays.
Activities for Kids
A lot of these venues offer delicious western food or Thai restaurants and child friendly bars offering refreshments galore.
You can enjoy a family day snorkel tour around the island for half or a full day trip or swim in the calm, blue sea.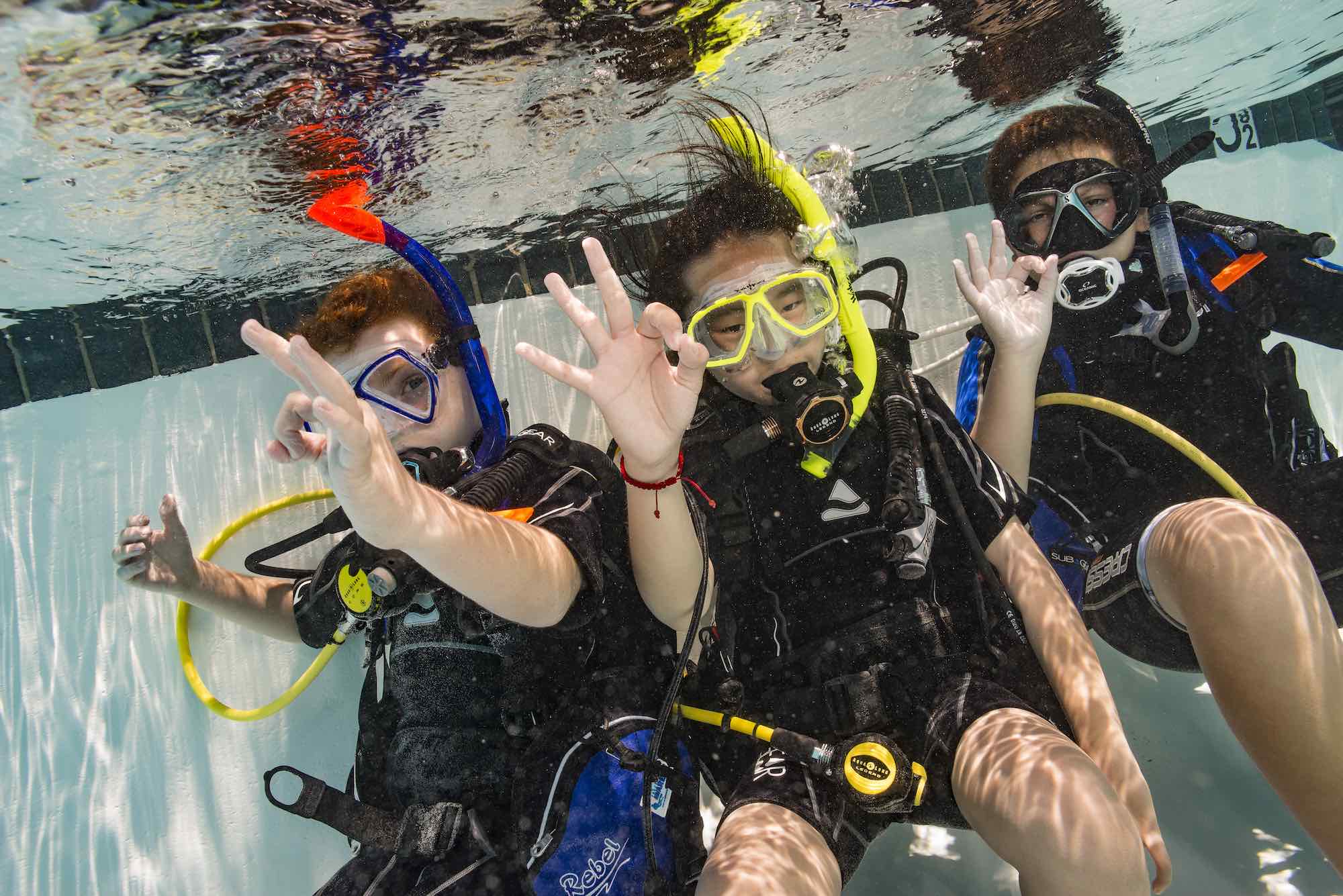 Water Sports Activities for Kids on Koh Tao
However, Koh Tao is the most popular destination in the world to learn to scuba dive and for kids, a world of exploration and fun awaits.
Are your children 8 years or older? Are you children comfortable in water?  Or maybe you are looking for a program to determine whether they are ready to scuba dive in open water?
If you are answering 'yes' to these questions you may want to read on and find out what this great scuba diving program for children called 'The Bubblemaker' is all about
Blowing Bubbles
As the name suggest this will give your kids the opportunity to blow bubbles, in a safe environment, fully supervised by a scuba diving Instructor.
The focus on this program is safety, comfort and fun. Your kids don't need to be super swimmers nor particularly sports orientated or particularly adventurous.
More often than not, once kids breath underwater for the first time they are hooked!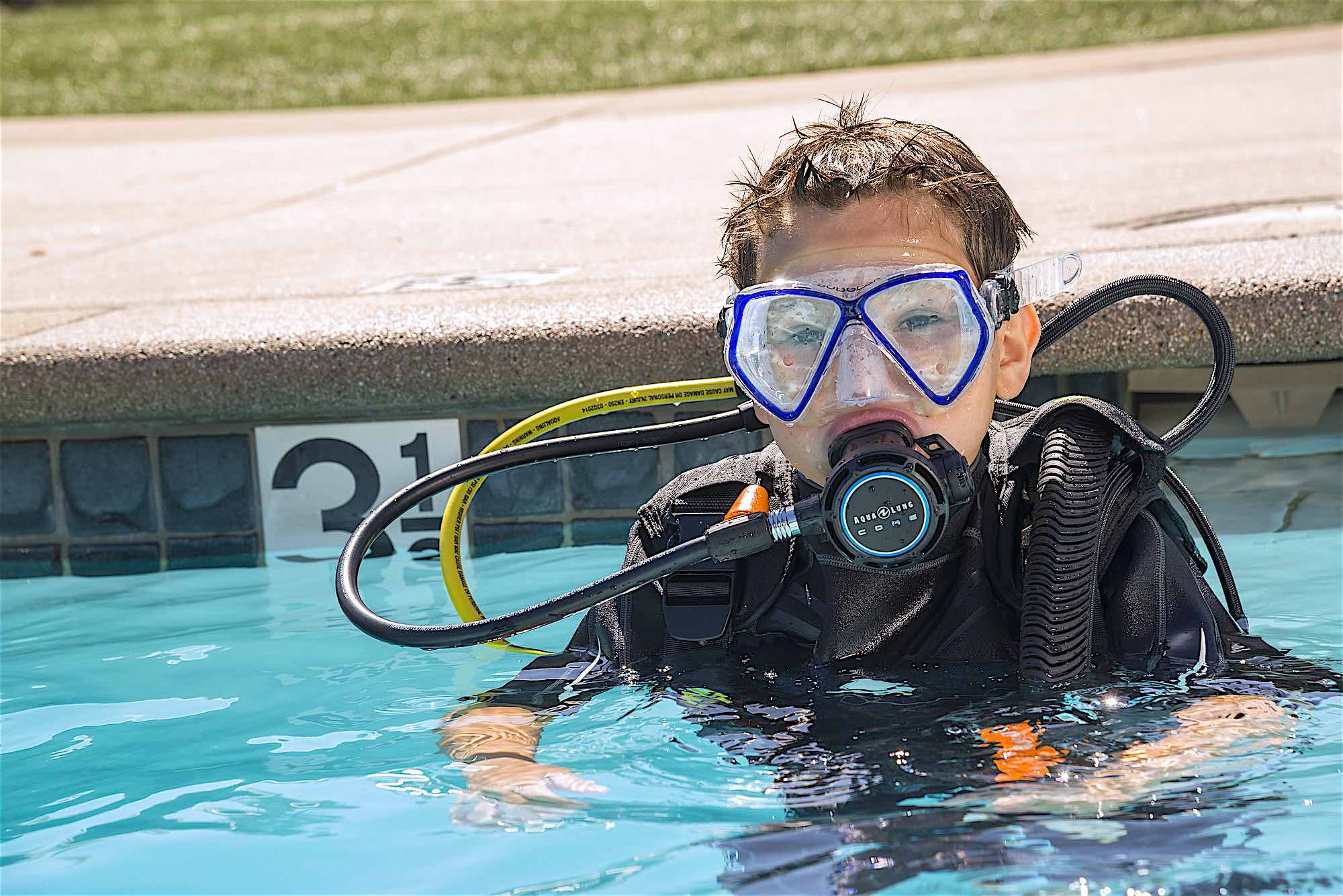 Safe Diving Program for Kids on Koh Tao
Conducted either in a swimming pool, or at one of Koh Tao's beautiful shallow bays such as Mango Bay, or Aow Leuk, the Bubblemaker program is a mini dive for mini divers.
The program will introduce your children to the fundamentals of how to safely dive on scuba equipment, how to use it and how to equalise their air spaces, as well correct techniques for breathing underwater.
Maximum Depth 2 Metres
With a maximum depth of 2meters Bubblemaker will also show your children a few tricks such as how to clear their regulator and mask whilst underwater.
They will be directly supervised at all times whilst in the water in shallow confined water conditions such as Japanese Gardens on Koh Nangyuan island.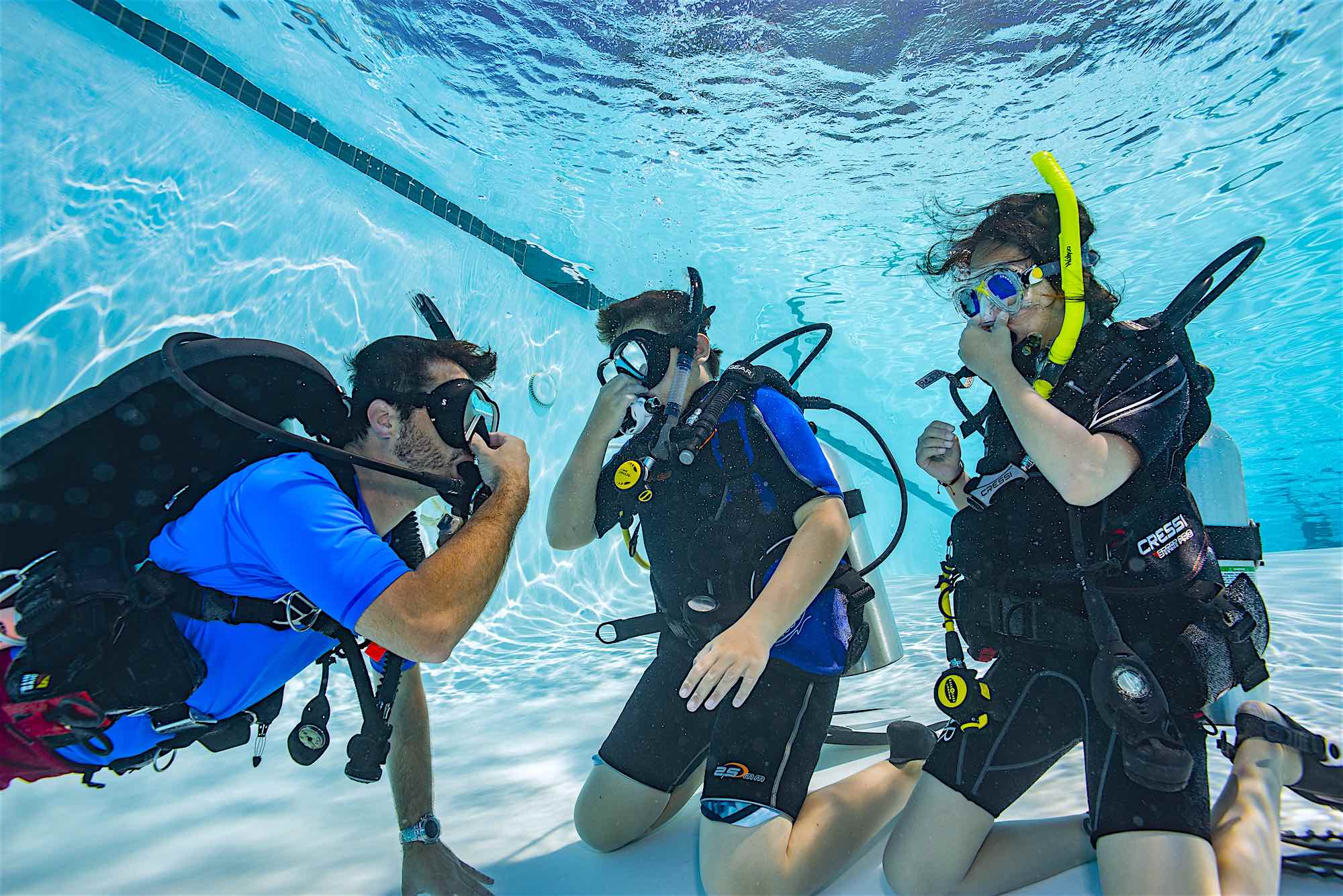 Kids Diving Adventures on Koh Tao
Bubblemaker introduces your kids to the wonderful underwater world we are so lucky to call home here on Koh Tao.
And with a maximum Instructor to participant ratio of 4 per Instructor why not join and make it a family day to remember.
The Bubblemaker Diving Experience includes:
Rental of all SCUBA equipment
Qualified scuba diving instructor working in small groups (maximum 4)
Teaching of shallow water skills in a swimming pool
A confined water experience (max 2metres) in a swimming pool or in one of the beautiful shallow bays around Koh Tao
Bubblemaker Program Schedule on Koh Tao
We take a flexible approach to all course schedules and can tailor this program around a family holiday here on Koh Tao. We offer a half day and full day experience that usually looks like this:
Half Day
9:00 – 12.00: Theory / Swimming Pool
Full Day
9.00 – 11.00: Theory / Swimming Pool
12.00 – 17.00: Boat Trip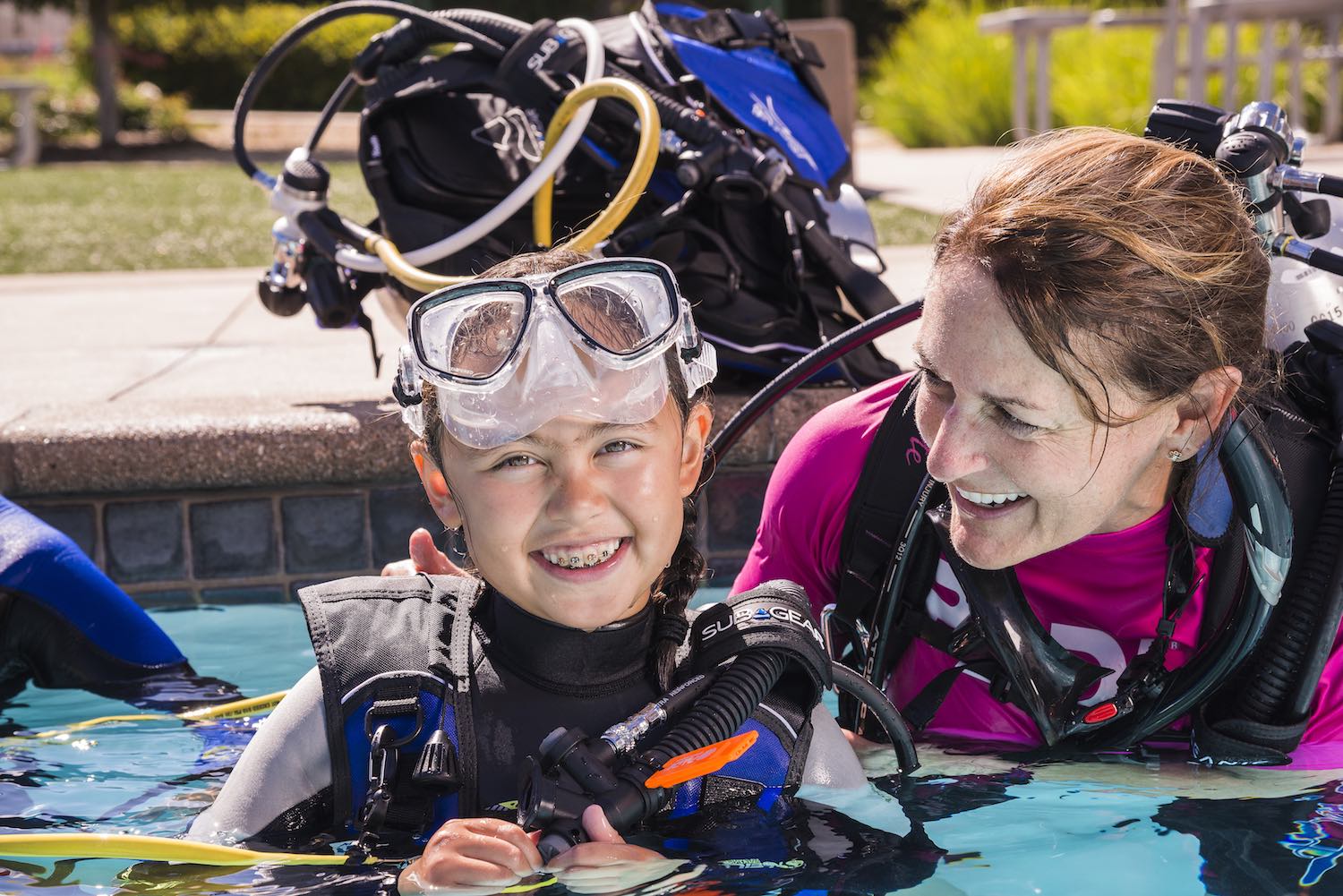 Bubblemaker Program Koh Tao Medical Statement
You must complete a medical statement to participate – Fit to Dive 
Scuba diving is an extremely safe activity but it is important that all participants are fit to dive and do not have any medical conditions that may be incompatible with diving.
You will be asked to complete the Bubblemaker medical statement. If you answer 'Yes' to any of the medical questions please print off the statement, and visit your family doctor who will assess your child's fitness to dive.
Frequently Asked Questions
What is the minimum age for Bubblemaker program?
The minimum age for children to take part in the Bubblemaker program is 8 years of age to ensure they are comfortable in the water. The focus on this program is safety, comfort and fun.
Is the Bubblemaker program safe for my kids?
The Bubblemaker program is a safe and directly supervised way to introduce scuba diving to your children and its lots of fun.
We will introduce your child to the basics of how to safely dive using scuba equipment, correct breathing techniques and how to equalise their air spaces.
How many kids can join in the Bubblemaker program?
If we are conducting the Bubblemaker program in a swimming pool up to 6 kids can join, however if we go out to one of the many shallow bays around Koh Tao that are ideal locations for this program, then we will take a maximum of 4 kids.
Does my child get a certificate for the Bubblemaker program?
Your child will receive a Bubblemaker Pack that includes a Bubblemaker beach Towel, Logbook, Toy, certificate and a card for completing the full day program
How much does the Bubblemaker program cost?
The Bubblemaker program for children is great value for families looking for an adventurous kids activity. For a half day experience the price is 2,000baht and for the full day experience its 4,000baht.