The Beer Masons Bar Koh Tao
The friendly team at the Beer Masons Koh Tao have transformed their passion for quality craft beer into a successful business.
Craft Beer Bar in Sairee Koh Tao
Sourcing unique beers from around the world, the Beer Masons stock a huge variety of craft beers from Wit beer to IPA's, Weizen beers, stouts, sours, ESB's, Amber ales, Lambic fruit beers and Saison farmhouse ales.
This small boutique bar, found on the strip, 100 metres from Sairee cross roads boasts the largest range of craft beer and ciders outside of Bangkok.
Craft Beer on Tap
Established in 2014, The Beer Masons introduced craft beer to Koh Tao. Located in front of the popular Indian restaurant Shalimar, guests can enjoy a 20% discount on tap craft beers when eating at Shalimar.
What goes better than a good craft beer with a superb indian curry.
A very popular venue for people enjoying pre or post dinner drinks, it has a cosy and air conditioned interior, which is perfect if you want to cool down after a hot day on Koh Tao and enjoy a nice cold beer.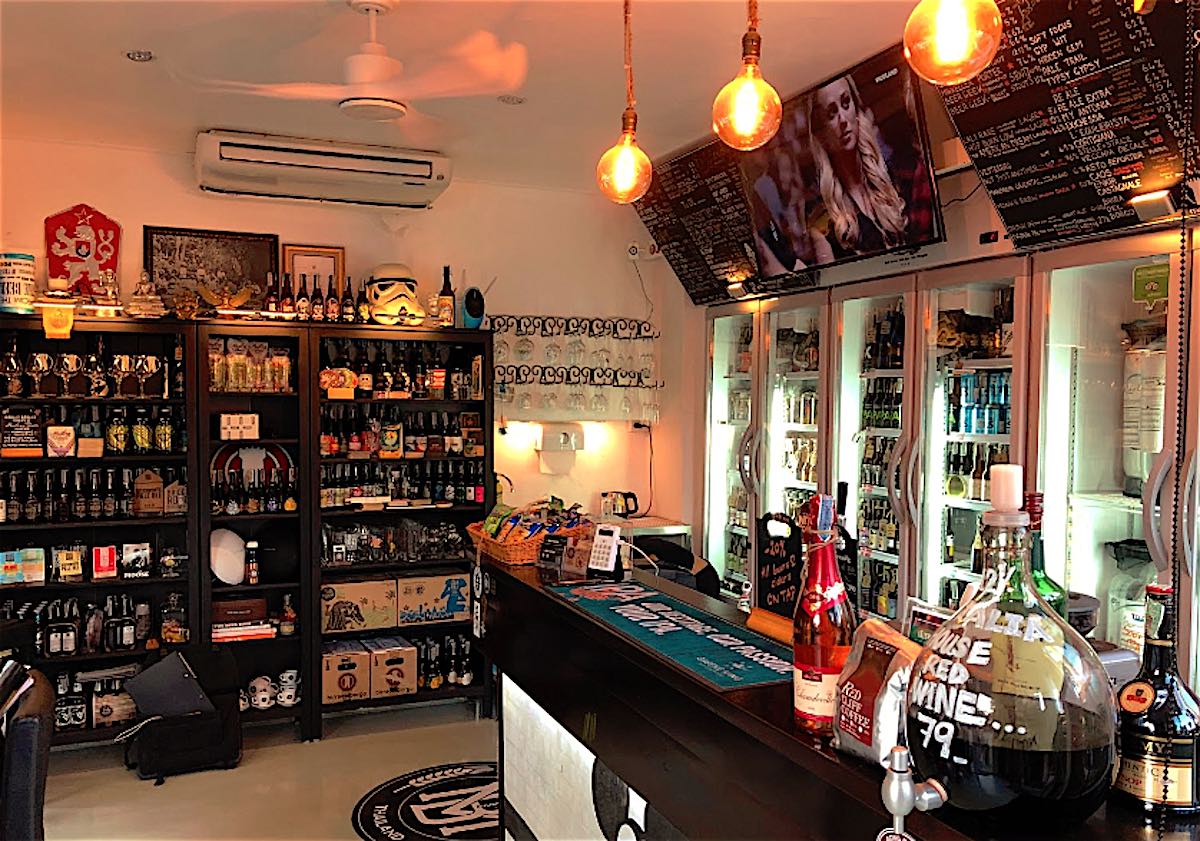 The Popular Beer Masons Bar Koh Tao
For visitors who prefer an outdoor environment, the Beer Masons has a small outside terrace with a great sound system playing chilled tunes all evening.
Open from 17.00pm to midnight, seven days a week, it's in the perfect location for people watching on the main Sairee street. Enjoy a Brew with a view.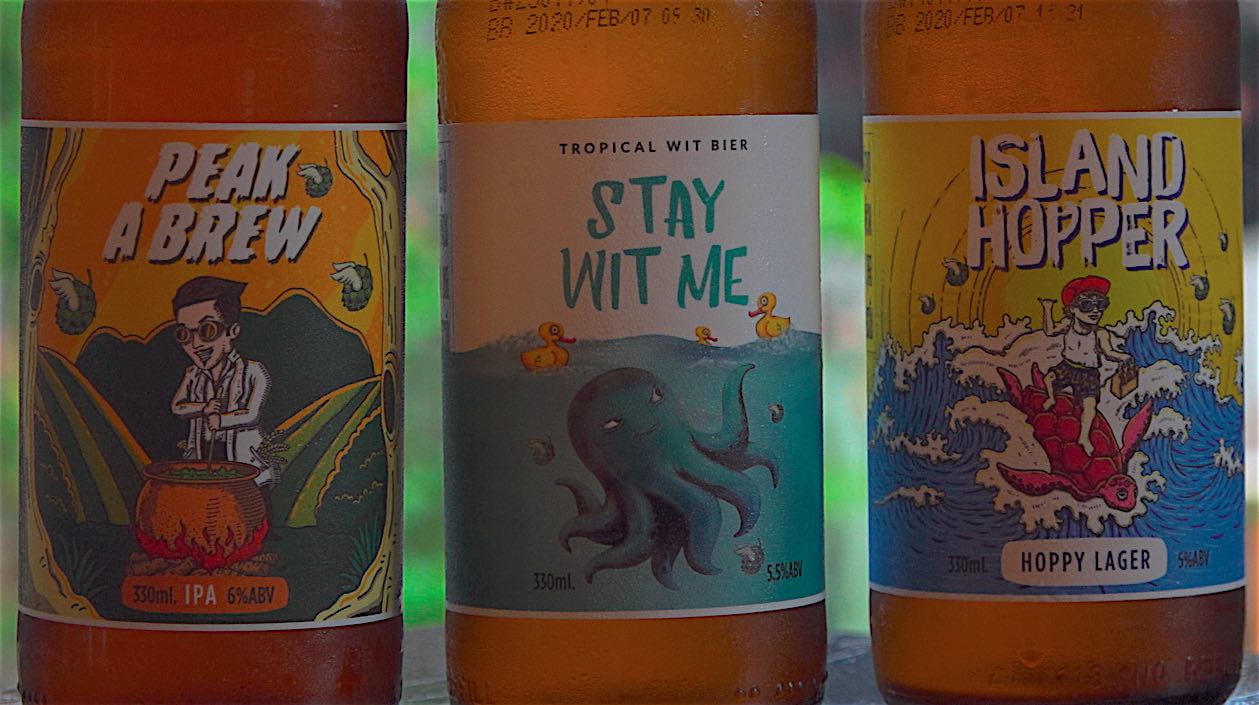 Best Craft Beer on Koh Tao
The Beer Masons Koh Tao offers beers from some of the best known breweries in the industry including Mikkeller, Omnipollo and their popular Imperial IPA Nebuchadnezzar.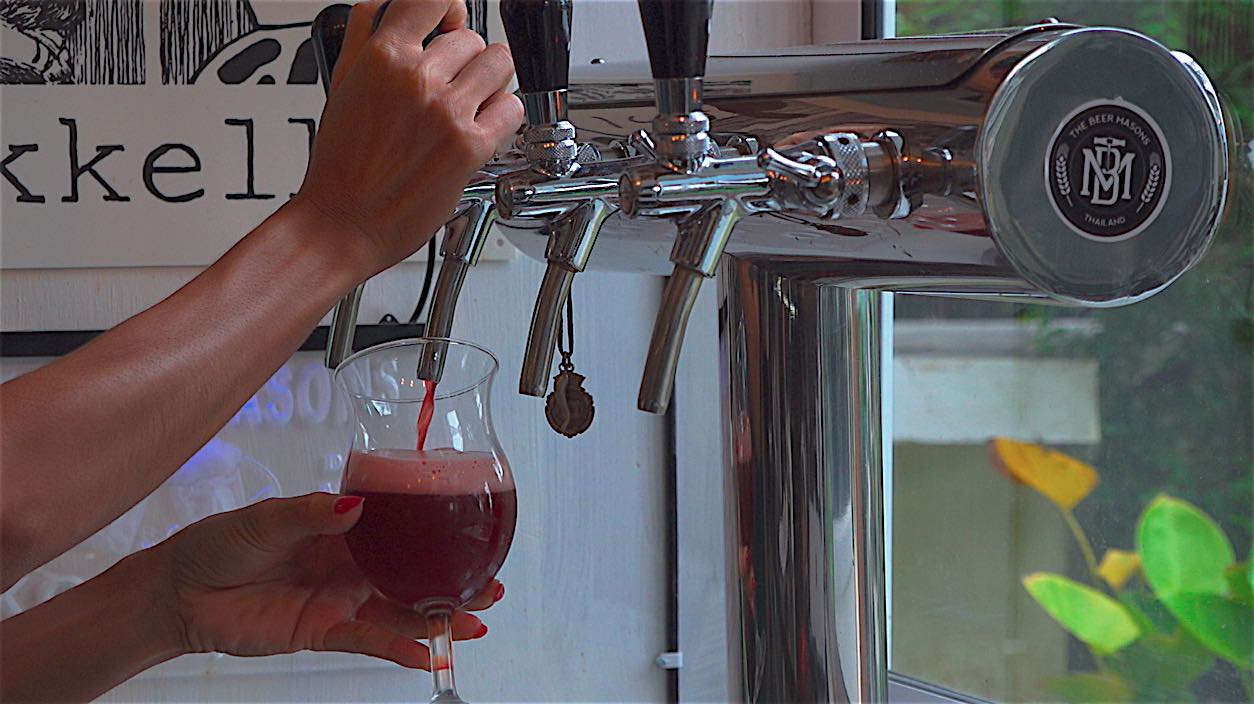 Bootleg Brothers Craft Beer Available on Koh Tao
The Beer Masons also promotes the local craft brewers from Thailand including Bootleg brothers and their new hit Khao San pale lager, which has borrowed the name from the world famous backpacker street in Bangkok.
The Beer Masons Koh Tao also stocks Mahanakhon – from the area of Bangkok bearing the same name and their signature beer, a cream ale is also called Mahanakhon.
Award Winning
Other popular beers include Outlaw brewed up in Loei, north eastern Thailand and their award winning IPA Showdown.
The Beer Masons Koh Tao organises Beer tasting evenings and will organise private events on request.
There are also regular Guest Ale Tap takeovers whereby individual brewers showcase their products, core stock and new releases and offer great prices.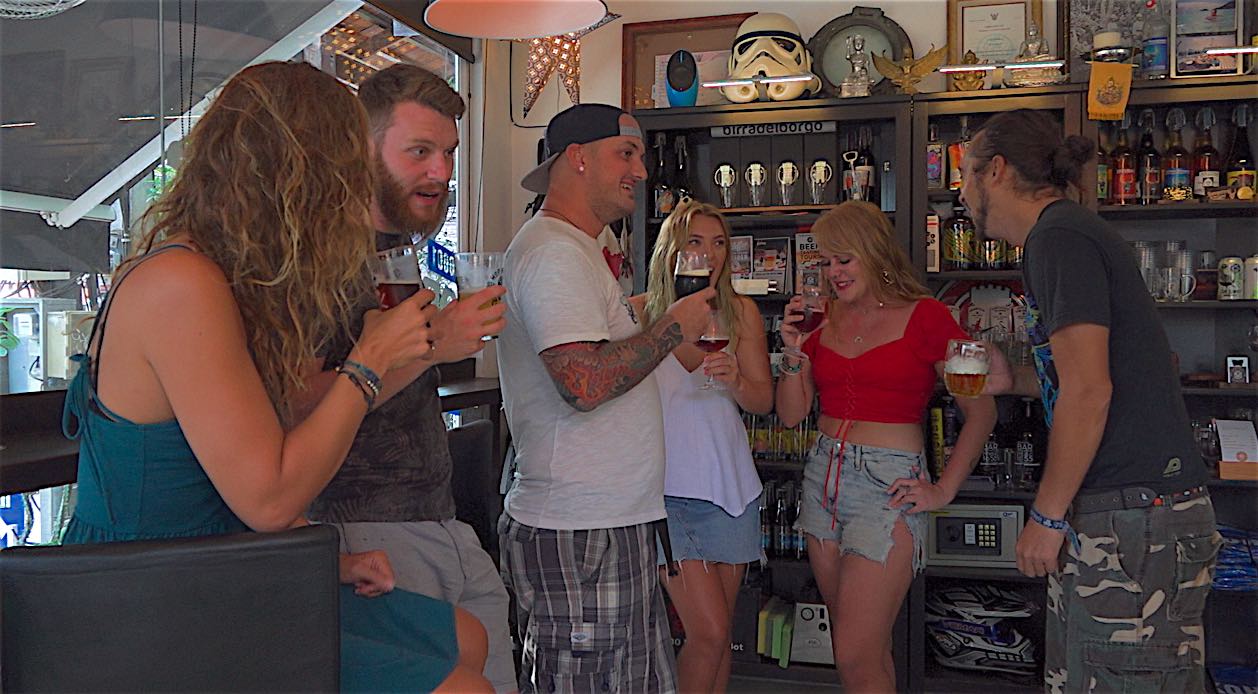 The Beer Masons Koh Tao Craft Beers & Ciders
The Beer Masons Koh Tao has an endless list of quality craft beer including Pilsner Urqell, (the original Pilsner from the Czech Republic on tap) and stocks the #1 craft cider in the world – Zeffer, all the way from New Zealand.
The Beer Masons bar offers a refreshing change to all the bars and restaurants that serve up the staple Thai beers of Singha, Chang and Leo.
Popular Bar in Sairee
If you are a craft beer connoisseur or a visitor to Koh Tao looking for special beers, the additional costs associated with craft beer are a price worth paying.
From a boutique cool bar on Koh Tao down to the carefully selected products on sale, The Beer Masons Koh Tao are providing an experience that is most certainly quality over quantity.