Bed & Ink Hostel Unterkunft auf Koh Tao
Das Bed and Ink Hostel bietet eine moderne, klimatisierte Unterkunft mit Gemeinschaftsbereich, und eine sichere, saubere und komfortable Umgebung für preisbewusste Reisende auf Koh Tao liefert.
Das Bed and Ink Hostel mit großartigem WLAN liegt nur eine Gehminute vom Meer und dem Badeort entfernt und bietet eine großartige Lage bei Sonnenuntergang am Strand von Mae Haad.
Hostel Unterkunft in Mae Haad Koh Tao
Bei Bed and Ink zu wohnen ist wie bei einem Freund zu bleiben, der die Insel einfach so gut kennt wie seine Westentasche.
Freundlich und komfortabel
Das superfreundliche und sachkundige Personal sorgt dafür, dass euer Koh Tao-Erlebnis unvergesslich wird, egal ob ihr in einer Gruppe oder allein reist. Das Hostel sorgt dafür, dass ihr euch nie einsam fühlen werdet.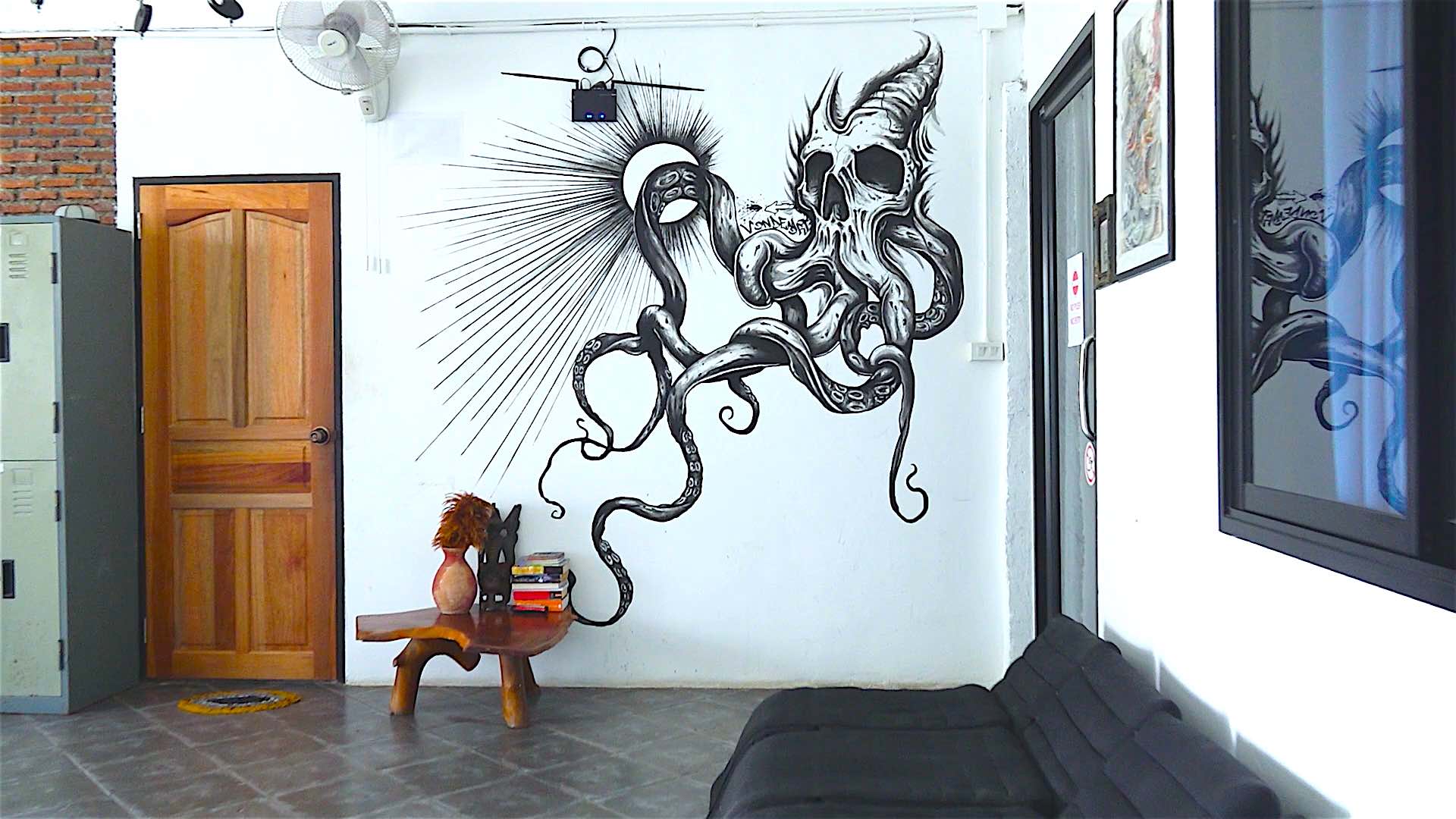 Bed & Ink Hostel Bar und Happy Hour
Nachdem ihr den Tag und natürlich den atemberaubenden Sonnenuntergang am Strand genossen habt, gibt es hier eine großartige Bar mit Happy Hour von 19 bis 21 Uhr, in der ihr Leute trefft, mit denen ihr den ganzen Abend über feiern könnt.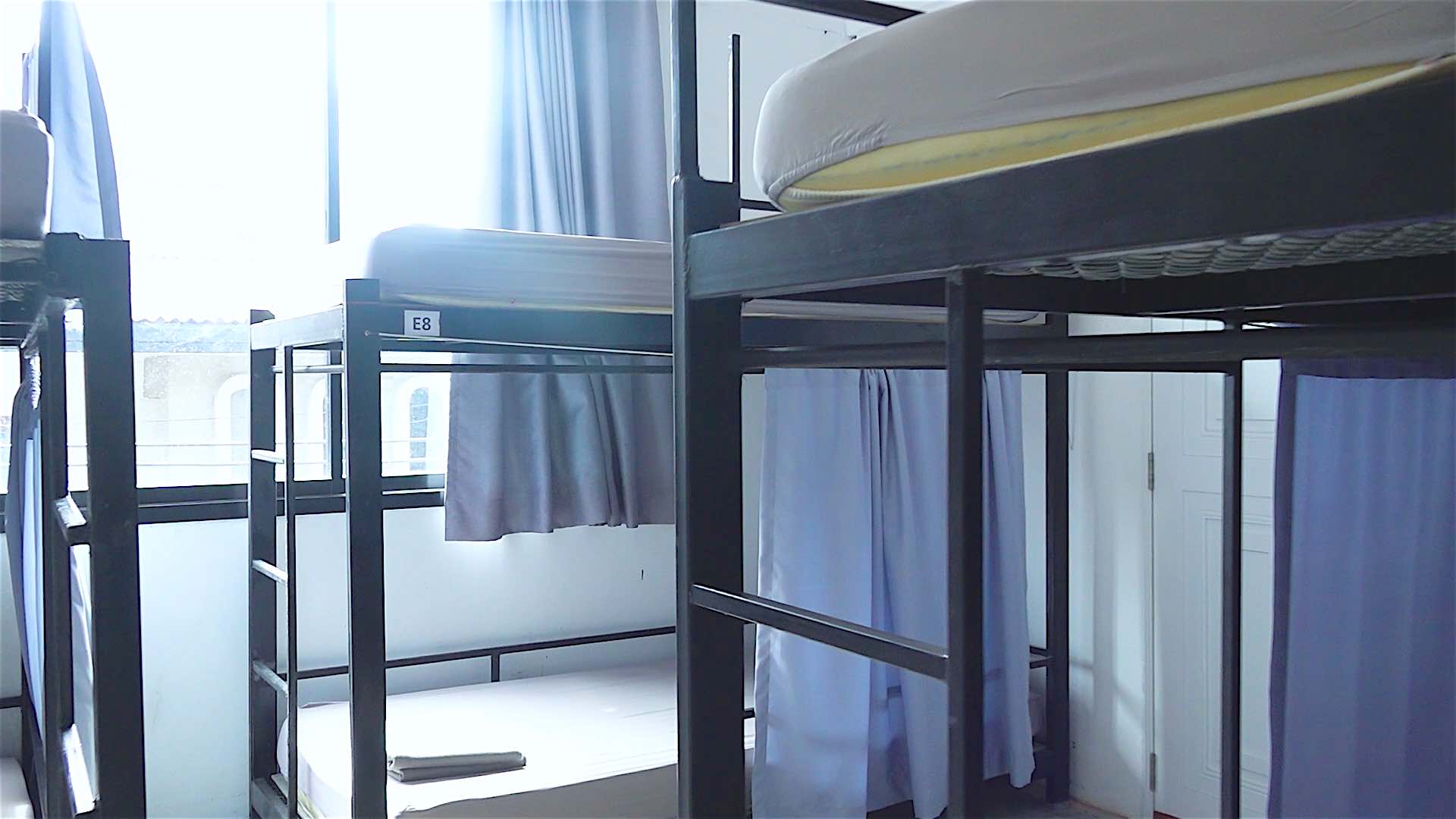 Bed & Ink Hostel Tattoo Spezialangebot
Das Hostel hat ein spezielles Abkommen mit dem Tätowierer vor Ort, um euch ein kostenloses Tattoo eurer Wahl machen zu lassen, wenn ihr 1200 Baht in der Bar ausgebt.
Umweltfreundlich
Bed and Ink hat ein großartiges Team von Mitarbeitern mit verantwortungsbewußter Einstellung, die zur Erhaltung unseres wunderschönen Inselparadieses beitragen.
Sie organisieren regelmäßig Strandreinigungen und geben allen Gästen, die teilnehmen, ein kostenloses Craft Beer für die Hilfe aus.
Übernachtung auf Koh Tao im Bed & Ink Hostel
Wenn ihr gerne spazieren geht oder wandert, organisieren die freundlichen Mitarbeiter regelmäßig Spaziergänge zu den besten Stränden und Buchten von Koh Tao, einschließlich der schönsten Aussichtspunkte und geheimen Orte.
Bed and Ink hat auch Zugang zu einem kleinen Pool nebenan im Hakuna Matata, wo ihr bei einem Drink am Pool entspannen könnt.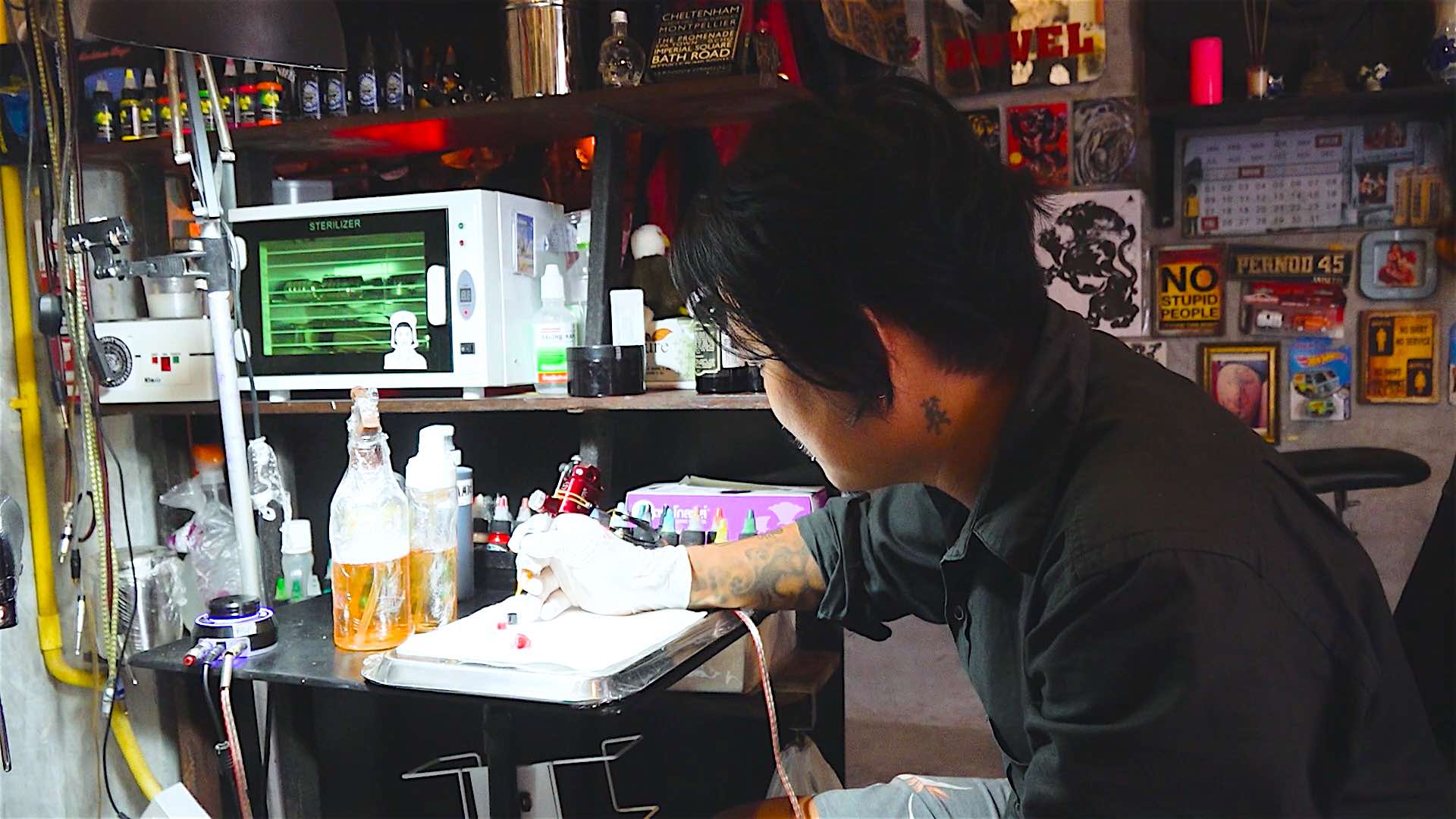 Zentrale Lage Koh Tao Hostel in Mae Haad
Zu den Schlafmöglichkeiten in diesem zentralen Hostel in Mae Haad gehören ein gemischter Schlafsaal mit 8 und 10 Betten, ein Schlafsaal mit 6 Betten und ein Schlafsaal nur für Frauen.
Das Bed & Ink Hostel ist der perfekte Ort für Alleinreisende, die ein erschwingliches und soziales Koh Tao-Rucksackerlebnis suchen.