Bed & Ink Hostel Accommodation on Koh Tao
Bed and Ink Hostel is a modern air conditioned accommodation with common area that provides a safe, clean and comfortable environment for travellers visiting Koh Tao on a budget.
With great Wifi, Bed and Ink Hostel is only a 60 second walk from the sea and swimming area with a great sunset location on the beach in Mae Haad.
Hostel Accommodation in Mae Haad Koh Tao
Staying at Bed and Ink is like staying with a friend, who just happens to know the island like the back of their hand.
Friendly & Comfortable
Super friendly and knowledgeable staff ensure your Koh Tao experience will be a memorable one, whether travelling in a group or alone, the hostel will make sure you never feel lonely.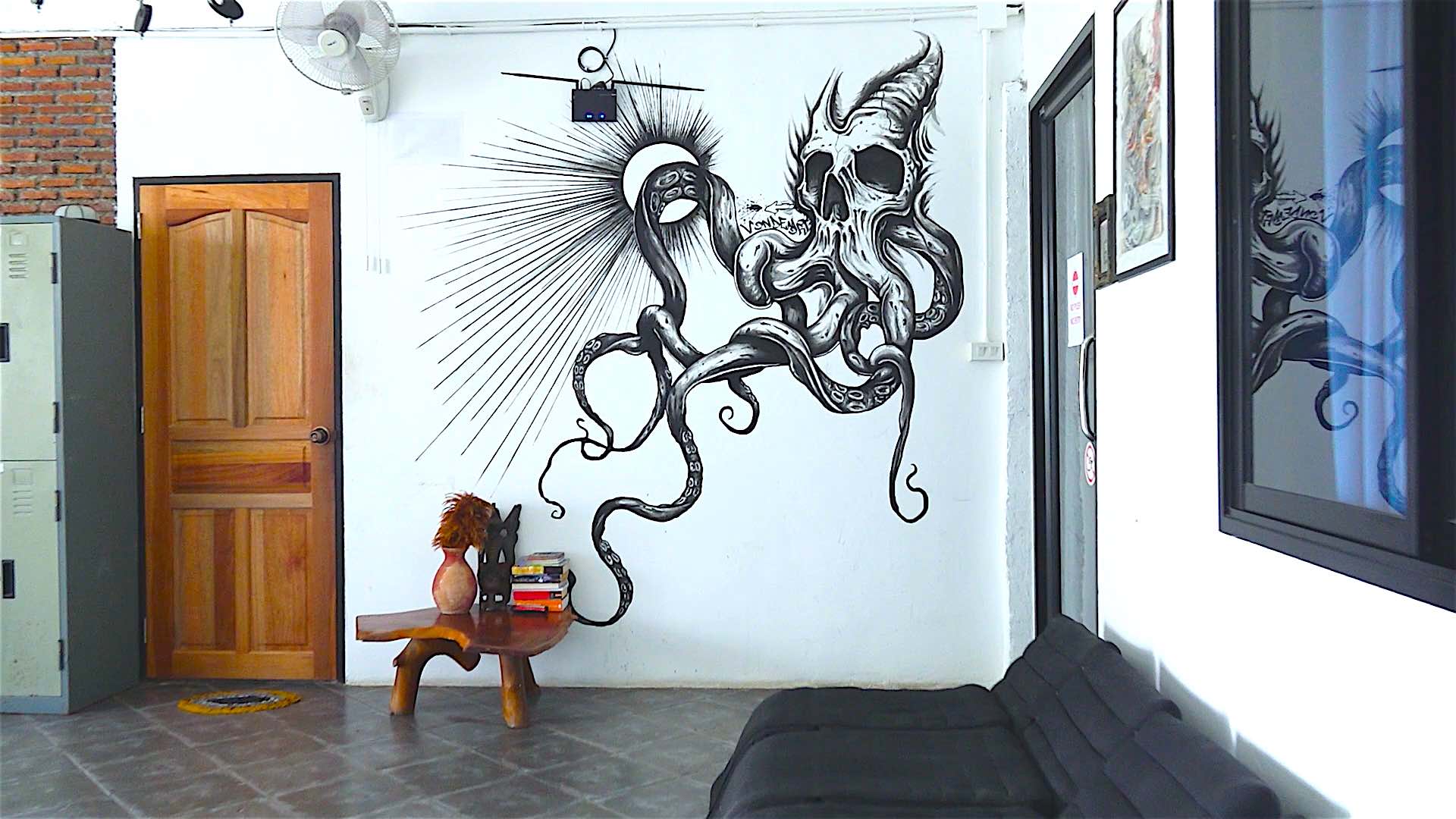 Bed & Ink Hostel Bar and Happy Hour
After enjoying the day and of course the stunning sunset on the beach they have a great bar, with happy hour from 7-9pm, where you can meet people to party with through the evening.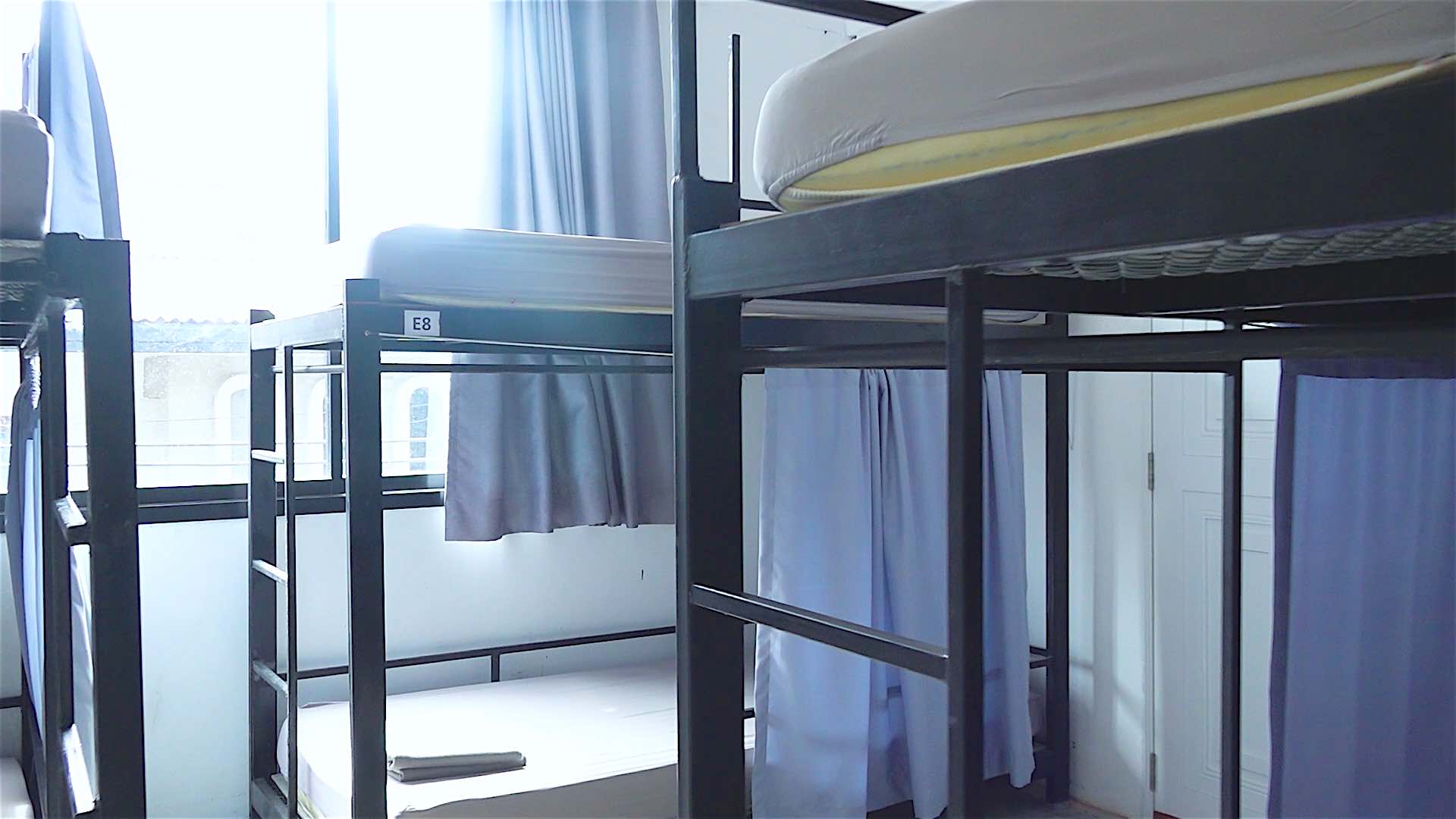 Bed & Ink Hostel Special Tattoo Deal
The hostel has a special deal with the on location tattooist to provide you with a free tattoo of your choice, if you spend 1200baht in their bar.
Eco Friendly
Bed and Ink has a great team of staff with a responsible attitude who contribute to the upkeep of our beautiful island paradise.
They organise regular beach clean ups and give all their guests who take part a free craft beer for helping out.
Accommodation on Koh Tao at Bed & Ink Hostel
If you like walking and hiking, their friendly staff organise regular walks to Koh Tao's best beaches and bays including the most stunning viewpoints and secret locations.
Bed and Ink hostel also has access to a small pool, next door at Hakuna Matata where you can relax with a drink around the pool.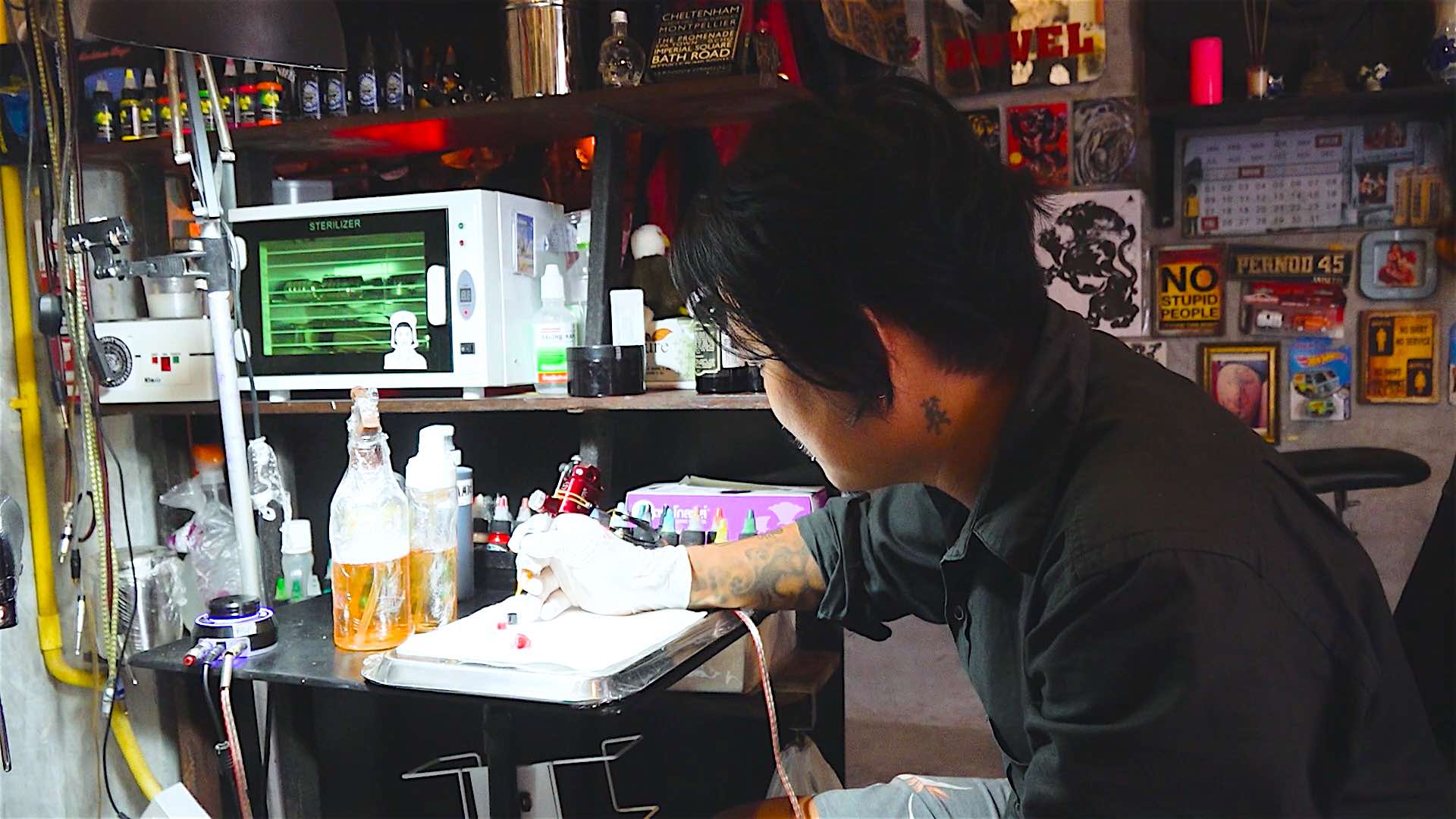 Central Location Koh Tao Hostel in Mae Haad
Sleeping facilities at this central Mae Haad hostel include an 8 and 10 bed mixed dormitory, a 6 bed dormitory and a female only dormitory.
Bed & Ink hostel accommodation is the perfect place for the single traveller looking for an affordable and social Koh Tao backpacking experience.