Maya Beach Club Koh Tao
Koh Taos beliebtester Strandclub und einer der besten Orte um den Sonnenuntergang zu genießen, direkt am Sairee Beach.
Live Musik
Der Maya Beach Club liegt am Hauptabschnitt des Strandes von Sairee und ist einer der besten Veranstaltungsorte am Strand von Koh Tao. Er ist ein beliebter Treffpunkt für Einheimische und Touristen und öffnet von 12 bis 21 Uhr.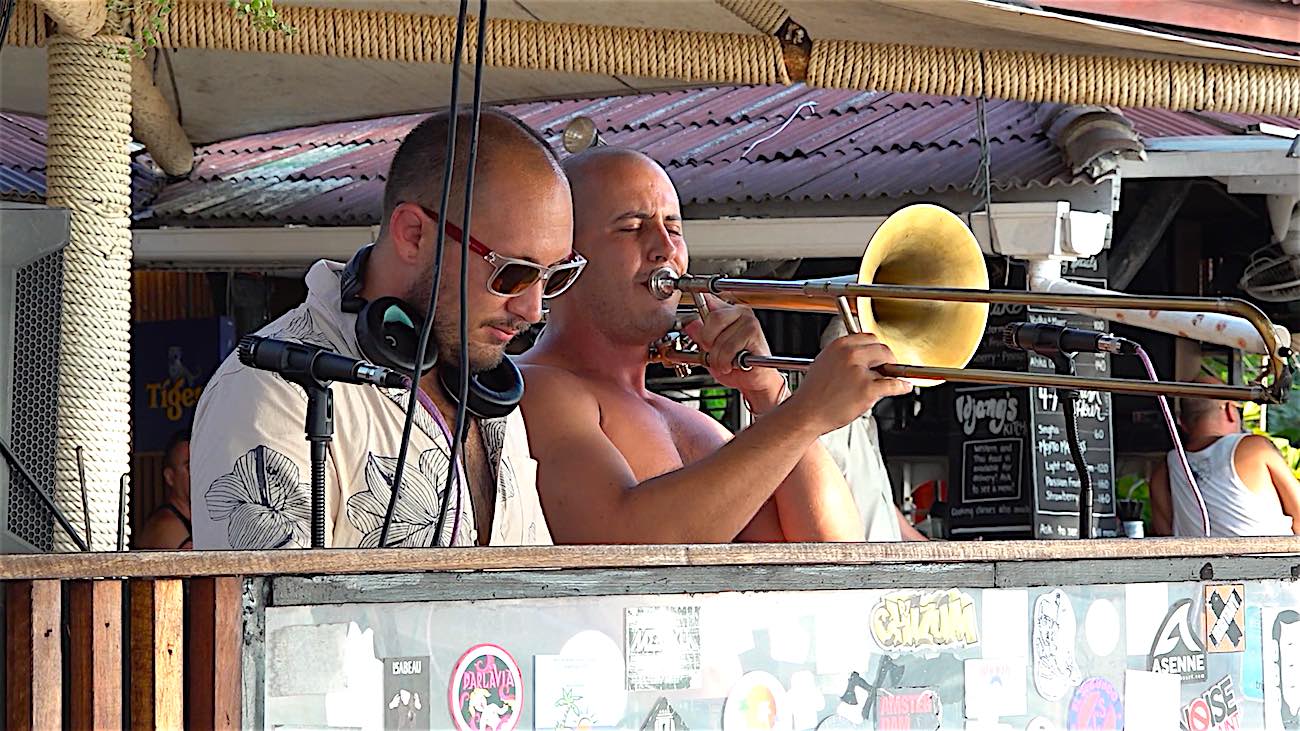 Maya Beach Club Live-Musik Koh Tao
Der Maya Beach Club ist eine der originalen Inselparty-Bars und der richtige Ort, wenn du großartige Musik hören möchtest, Live-DJs spielen, während du dich ich im Meer abkühlst.
An einem Nachmittag in der heißen Sonne Thailands kannst du erfrischende kalte Getränke und exzellente Musik genießen.
Alternativ kannst du eines der Stand-Up-Paddle-Boards mieten oder einfach auf einer Sonnenliege entspannen und die Bräune auffrischen.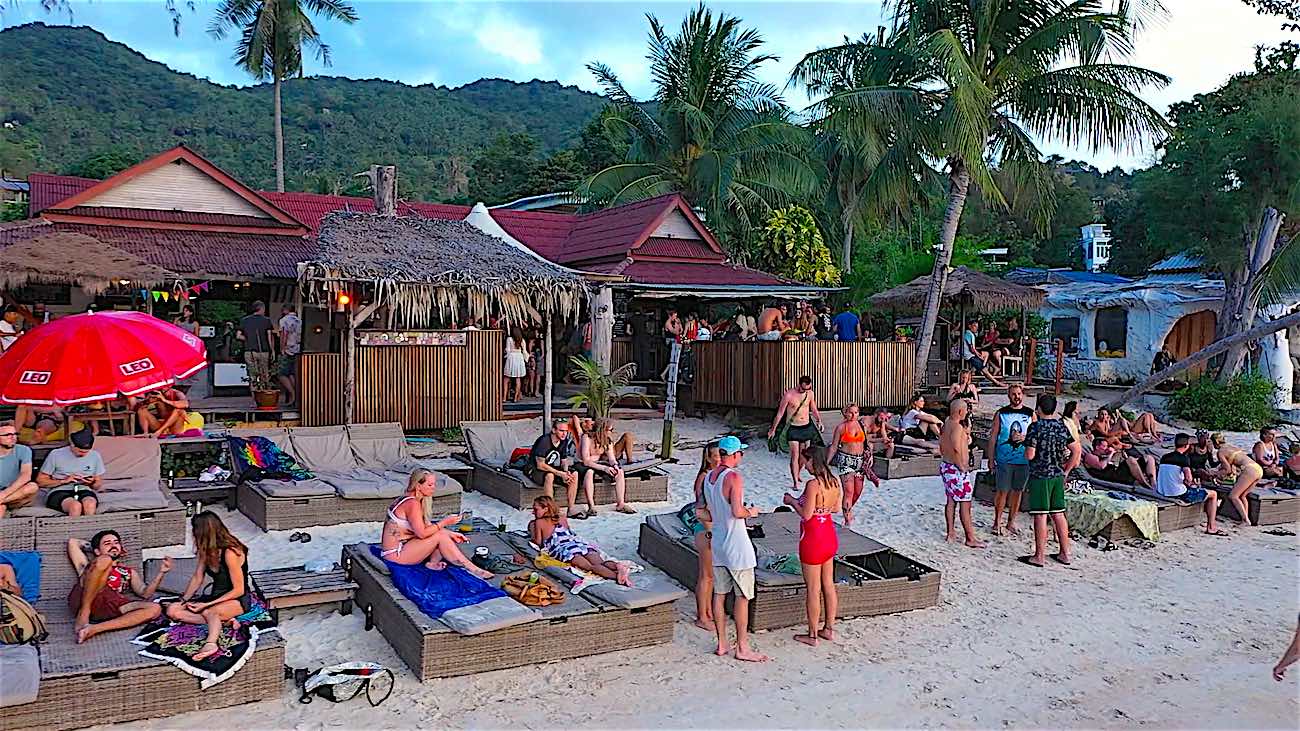 Strandbar
Der Maya Beach Club bietet eine entspannte Party-Atmosphäre, bei der jeder mit einem Lächeln begrüßt wird.
Die freundliche Atmosphäre sorgt dafür, dass der Maya Beach Club der perfekte Ort ist, um einen entspannten Tag während deines Urlaubes zu verbringen und sich unter die Einheimischen zu mischen.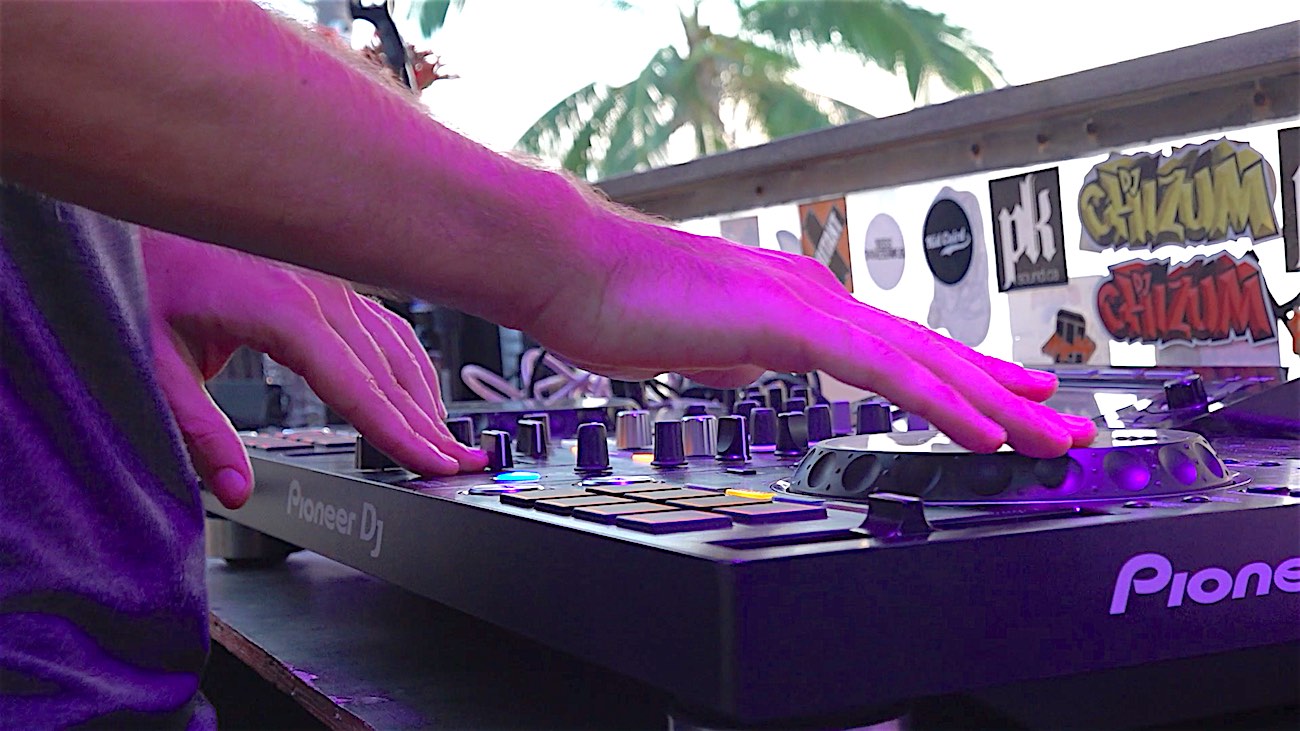 Internationale DJs im Maya Beach Club
Internationale DJs spielen eine Vielzahl von Musik für ein wirklich globales Publikum von Musikliebhabern mit den neuesten Hits.
Du kannst von Drum and Bass, Deep Funk, Reggae, Hip Hop bis zu R & B und allen Variationen von House-Musik, seltenem Groove, Funk und Soul, melodischem Techno und vielem mehr alles hören.
Ihre Headliner-DJs spielen jederzeit ab 16 Uhr und der Maya Beach Club veranstaltet oft ab 14 Uhr offene Sessions auf den Decks.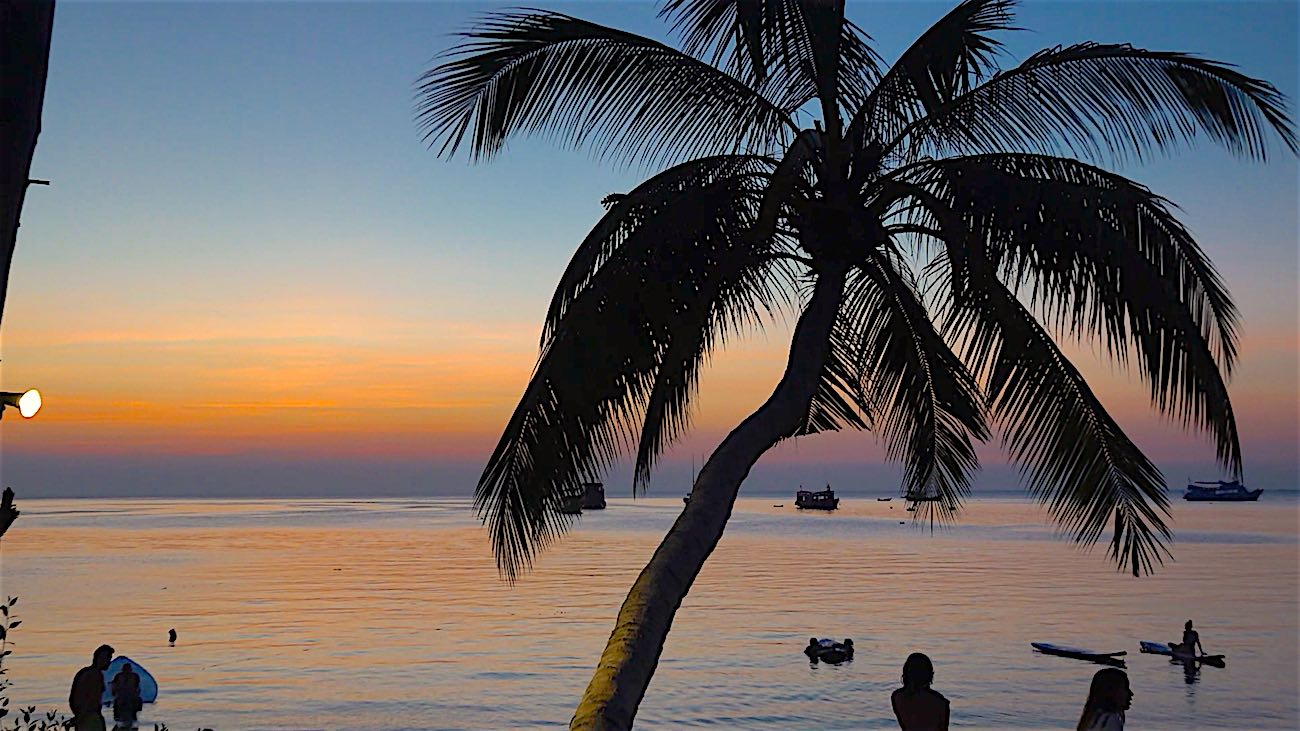 Sonnenuntergangs Melodien
Es ist nicht ungewöhnlich, dass in den Stoßzeiten zwischen 16 und 19 Uhr Didgeridoos, Trompeten und andere Instrumente zu hören sind.
Die in Maya Bar ansässige Crew beginnt, ihre Musik zu spielen, und der Ort rockt wirklich.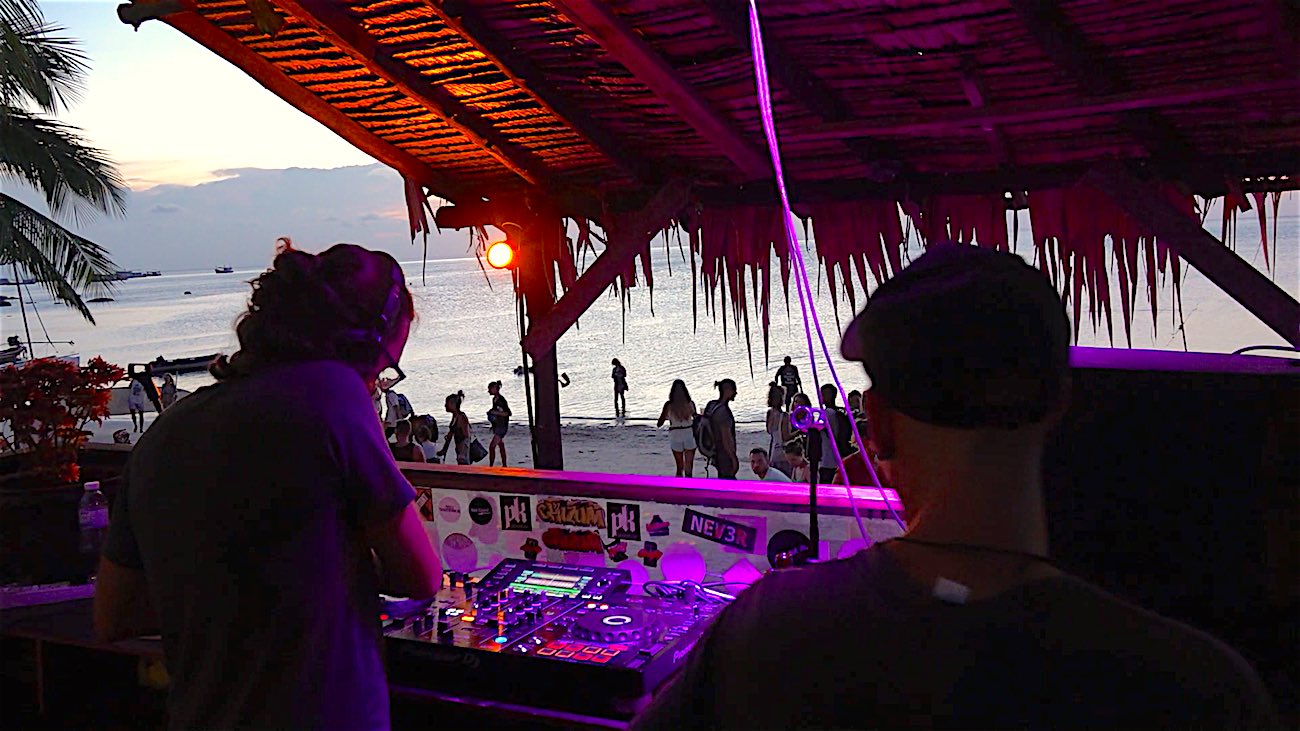 Happy Hour im Maya Beach Club
Dies ist die Zeit, in der du die Happy Hour nutzen kannst. Alle lokalen Biere kosten 60 Baht und für Cocktailfans gibt es Mojito Madness mit reduzierten Preisen auf alle Mojitos.
Bist du ein Cocktailliebhaber, wirst du Mayas charakteristischen Juicy Moose lieben, dieser wird dich an jedem heißen Koh Tao-Tag erfrischen und abkühlen.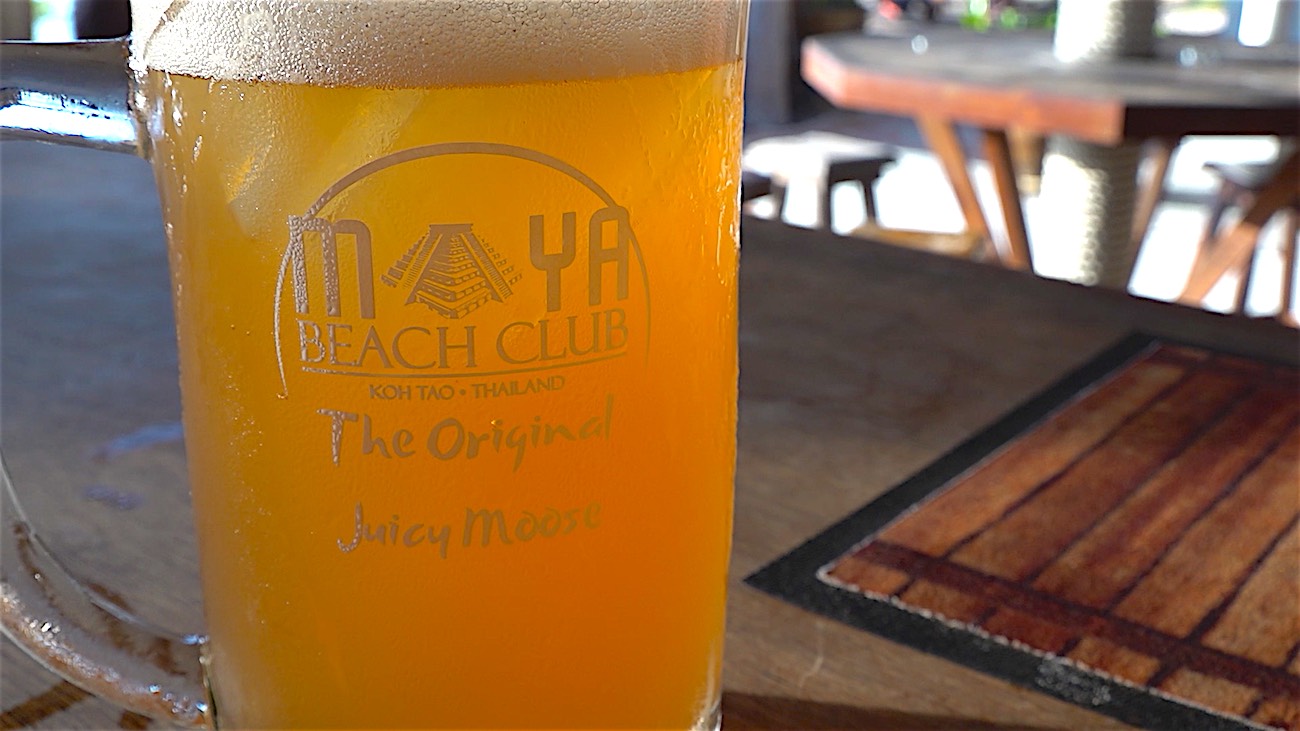 Leckeres Essen
Solltest du hungrig werden, kein Problem. Der Maya Beach Club verfügt über eine eigene Küche mit der Lieblingsküche von Idjangs Restaurant, die alle leckeren thailändischen Favoriten und klassische westliche Gerichte bietet.
Du kannst aus einer Reihe köstlicher Gerichte wie Pad Krapow Kai Dao wählen – Schweinehackfleisch mit Chili und Basilikum auf Reis mit Spiegelei oder klassischem englischen Fish and Chips auswählen.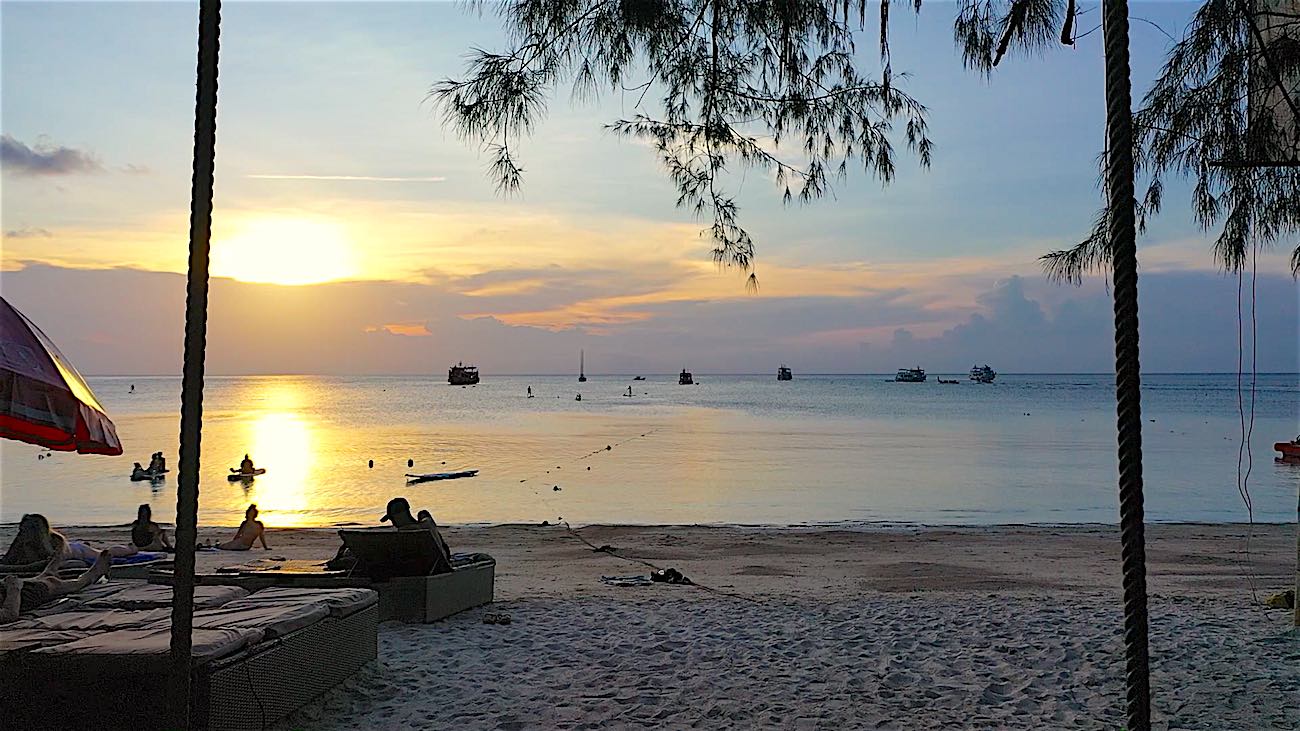 Essen & Trinken im Maya Beach Club Koh Tao
Idjangs Restaurant bietet ihre Version eines KFC-Hühnchen-Burgers oder super leckerer Hühnchen-Wraps an, damit du ein paar Nachmittagsgetränke mit leichtem Essen genießen kannst.
Mit einer einladenden Atmosphäre, großartiger Musik, erschwinglichen Getränken und leckerem Essen hast du im Maya Beach Club alles, was du für einen angenehmen und entspannten Nachmittag in der Sonne brauchst.
Der Maya Beach Club liegt perfekt am Strand von Sairee und ist leicht zu finden, die schönsten Sonnenuntergänge inklusive. Er muss zu deiner Bucket List hinzugefügt werden.