Maya Beach Club Bar Koh Tao
Koh Tao's favourite day time beach club bar and one of the best sunset venues on Sairee Beach.
Live Music
Located on the main stretch of Sairee beach, Maya Beach club is one of the premier beach front venues on Koh Tao and a favourite day time hangout for locals and tourists, opening from 12pm till 9pm.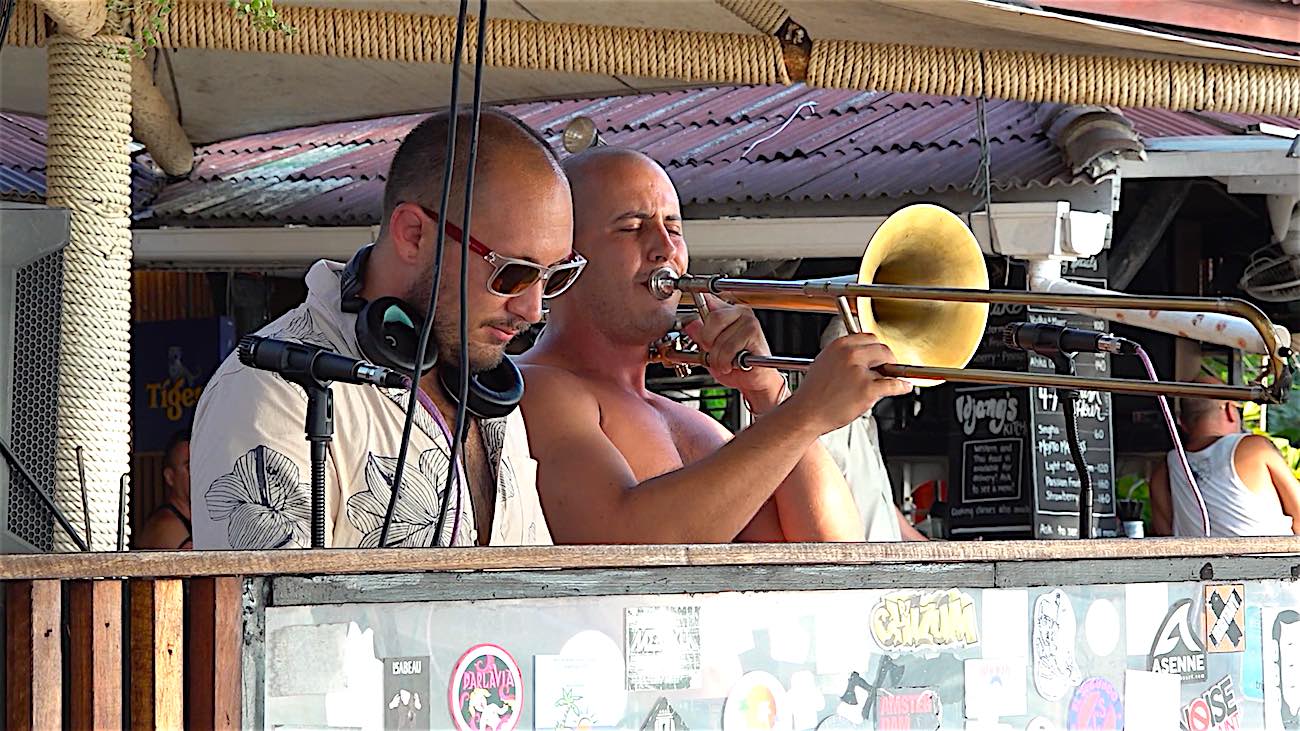 Maya Beach Club Live Music Koh Tao
One of the original island party bars, Maya Beach Club is the place to be if you want to listen to great music, live DJ's, play on the beach or cool off in the sea.
You can enjoy refreshing cold drinks and excellent music during an afternoon in the hot Thailand sun.
Alternatively, you can rent out one of their stand up paddle boards or just relax on a sunbed and top up the tan.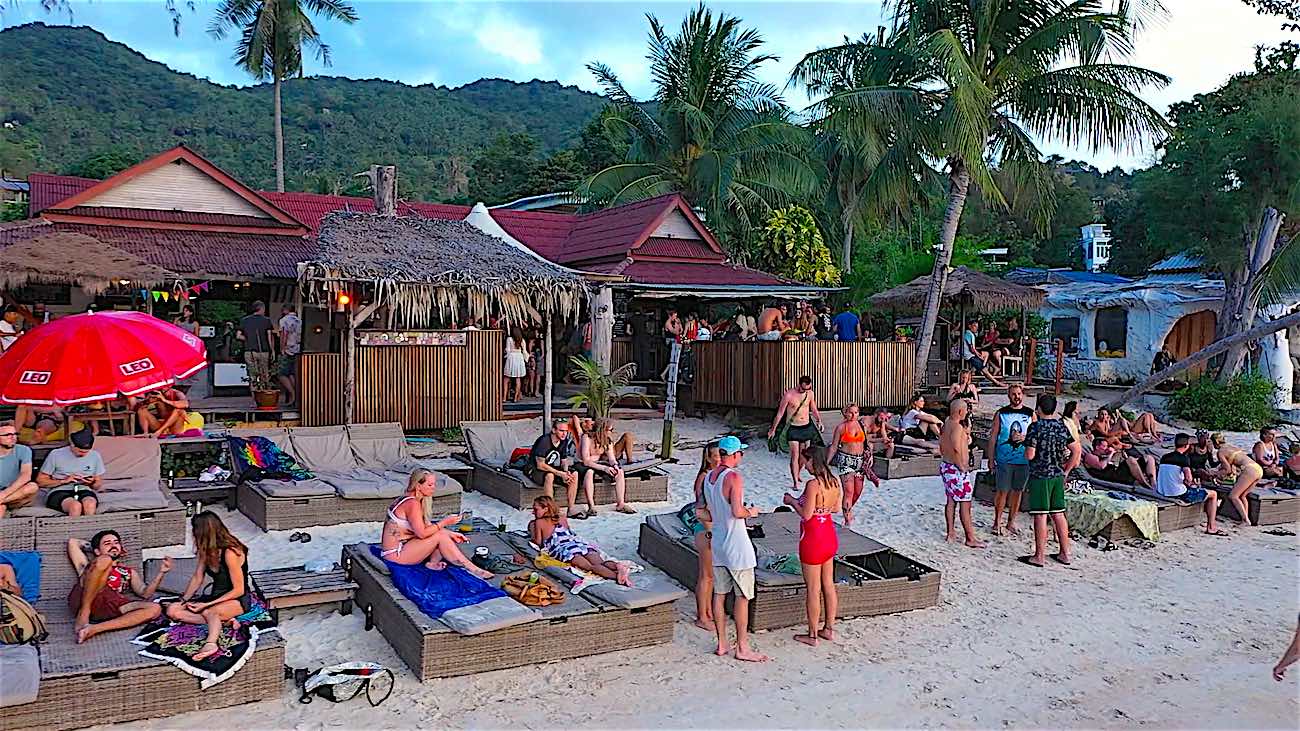 Beach Bar
Maya Beach Club has a chilled 'all day on the beach' party vibe where everyone is welcomed with a smile.
The friendly atmosphere ensures Maya Beach club is a perfect place to hang out and spend a lazy day on your holiday and mix with the locals.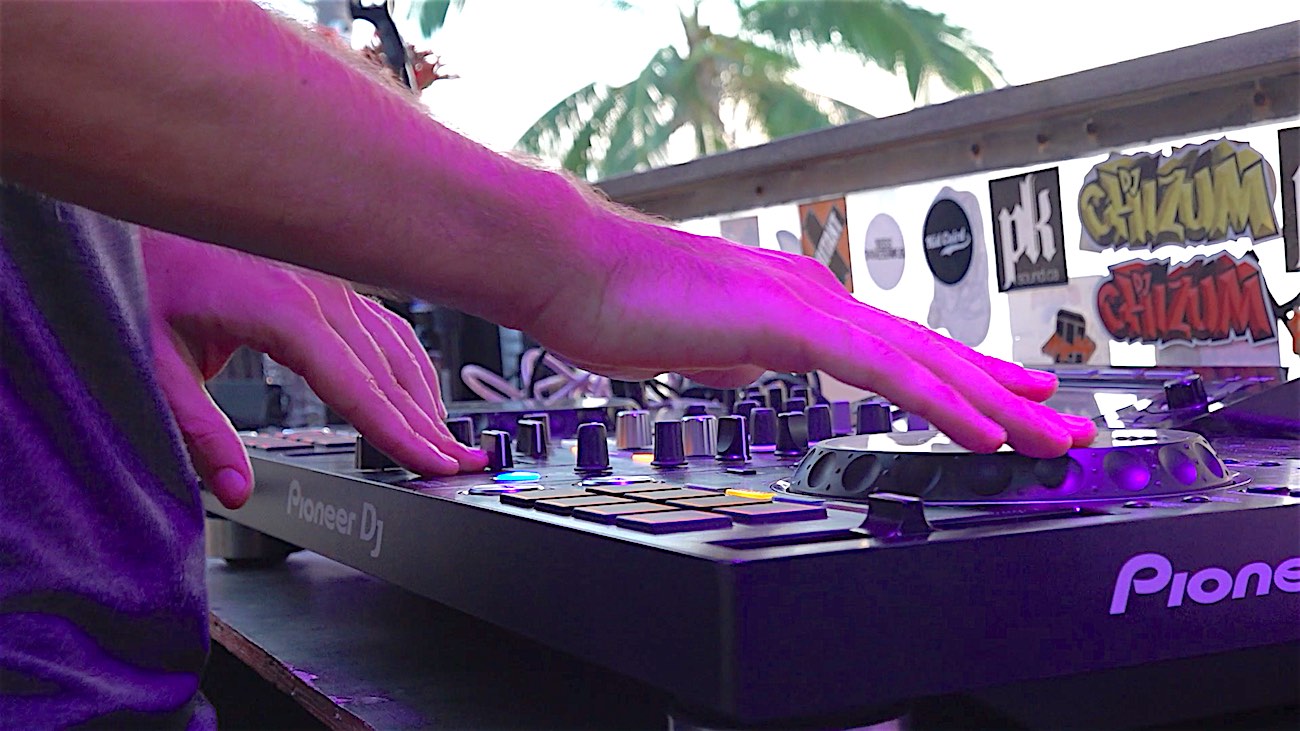 International DJ's at Maya Beach Club
International DJ's play a variety of music for a truly global audience of music lovers featuring the latest tunes.
You can listen to drum and bass, deep funk, reggae and hip hop to R & B and all variations of house music, rare groove, funk and soul, melodic techno and much more.
Their headline DJ's start playing anytime from 4pm and Maya Beach club often run open sessions on the decks from 2pm.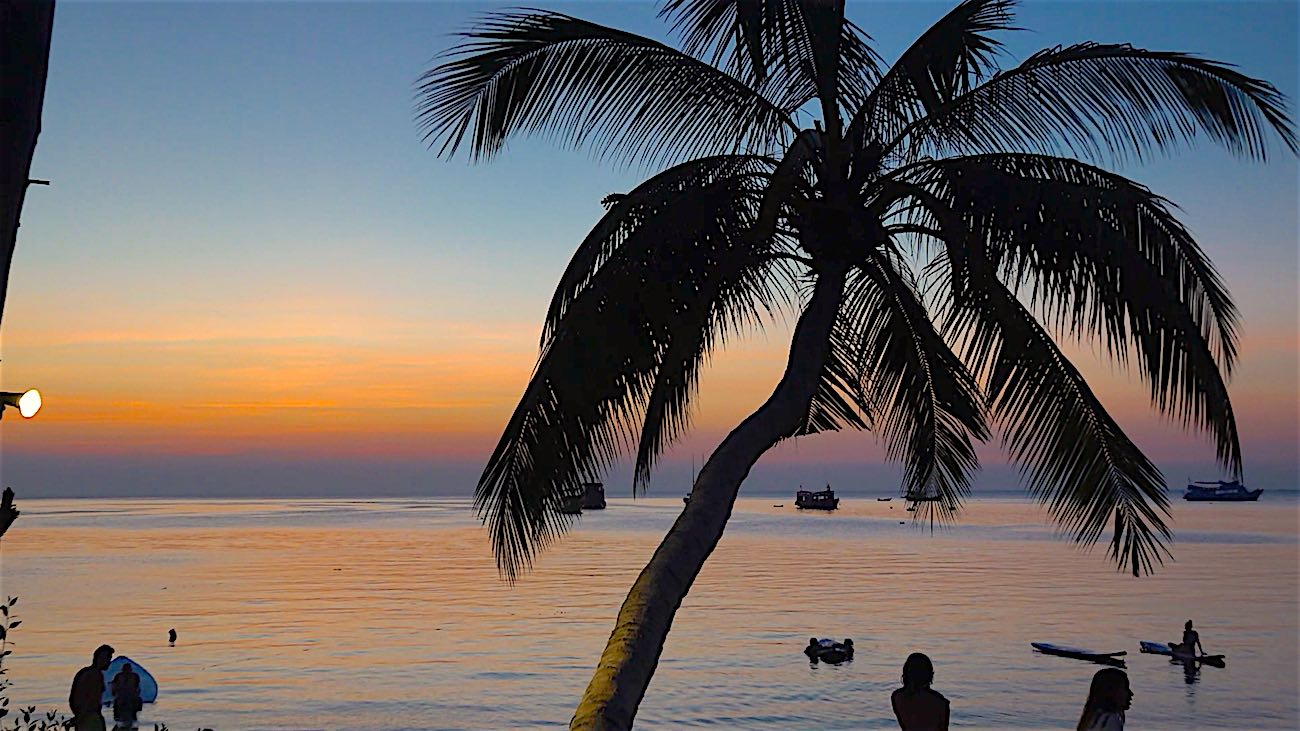 Sunset Tunes
It is not uncommon to see didgeridoos, trumpet and other instruments on during peak hours between 4-7pm.
The Maya All Star resident crew start to play their tunes and the place really gets rocking in the lead up to the sunset.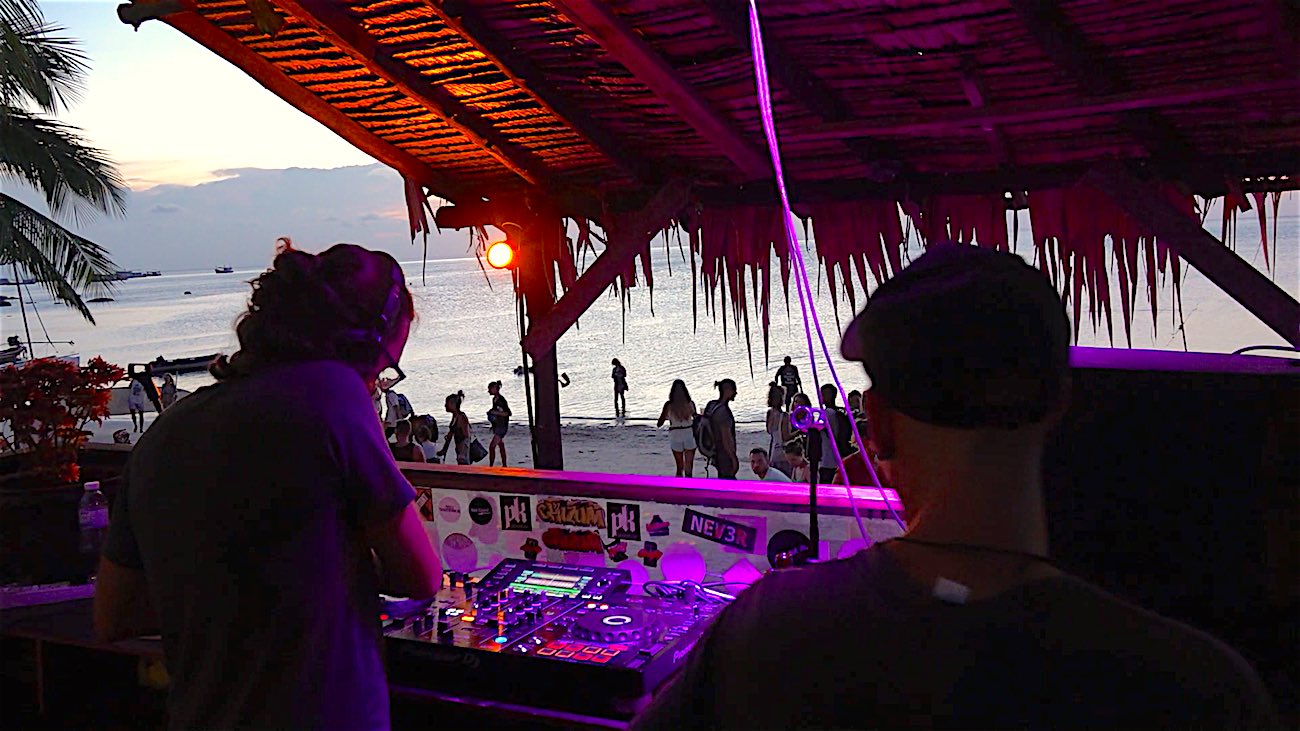 Happy Hour at Maya Beach Club
This is the time you can take advantage of their happy hour. All local beers are 60 baht and for cocktail fans they have Mojito Madness with reduced prices on all their Mojito's.
For cocktail connoisseurs, you will love Maya's signature Juicy Moose that will refresh and cool you down on any hot Koh Tao day.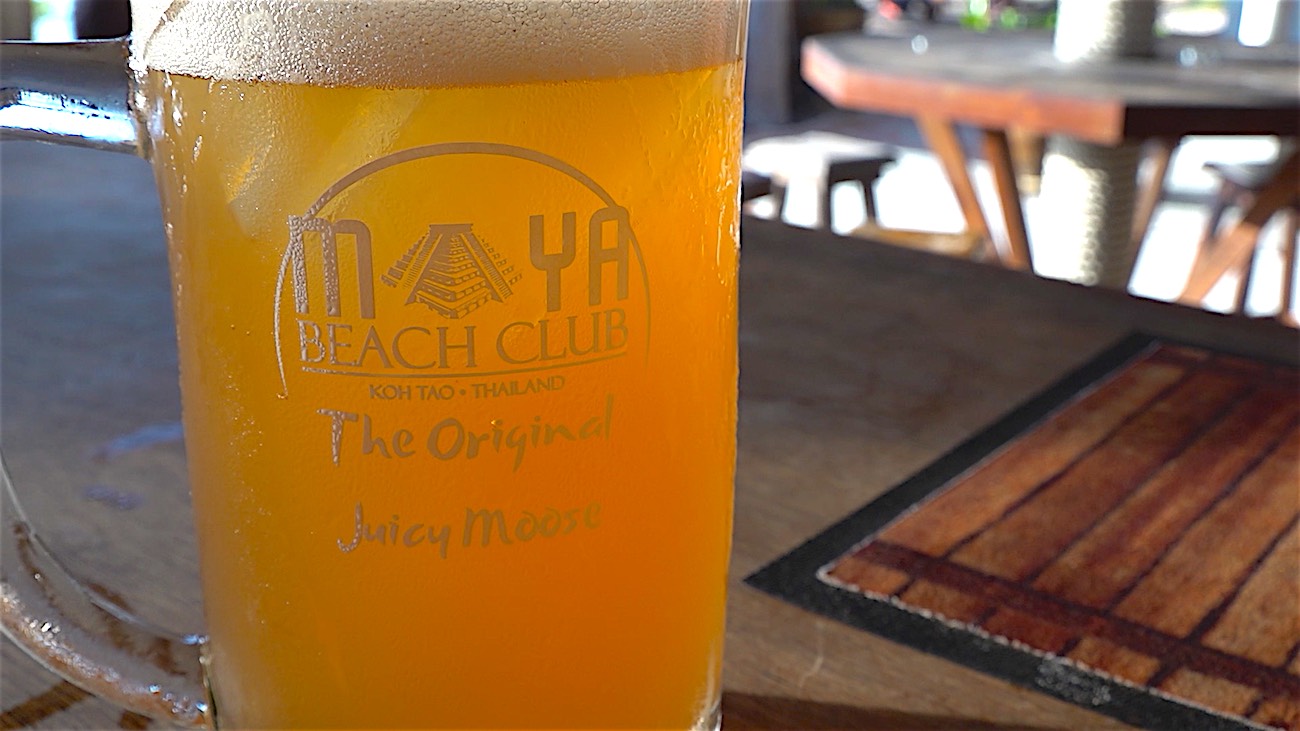 Delicious Food
If you are hungry, there is no need to leave. Maya Beach club has its own in house kitchen, with island favourite Idjang's Kitchen, which offers all tasty Thai favourites and classic western dishes too.
You can choose from a range of delicious dishes such as Pad Krapow Kai Dao – mince pork with chilli and basil on rice with a fried egg or classic English fish and chips.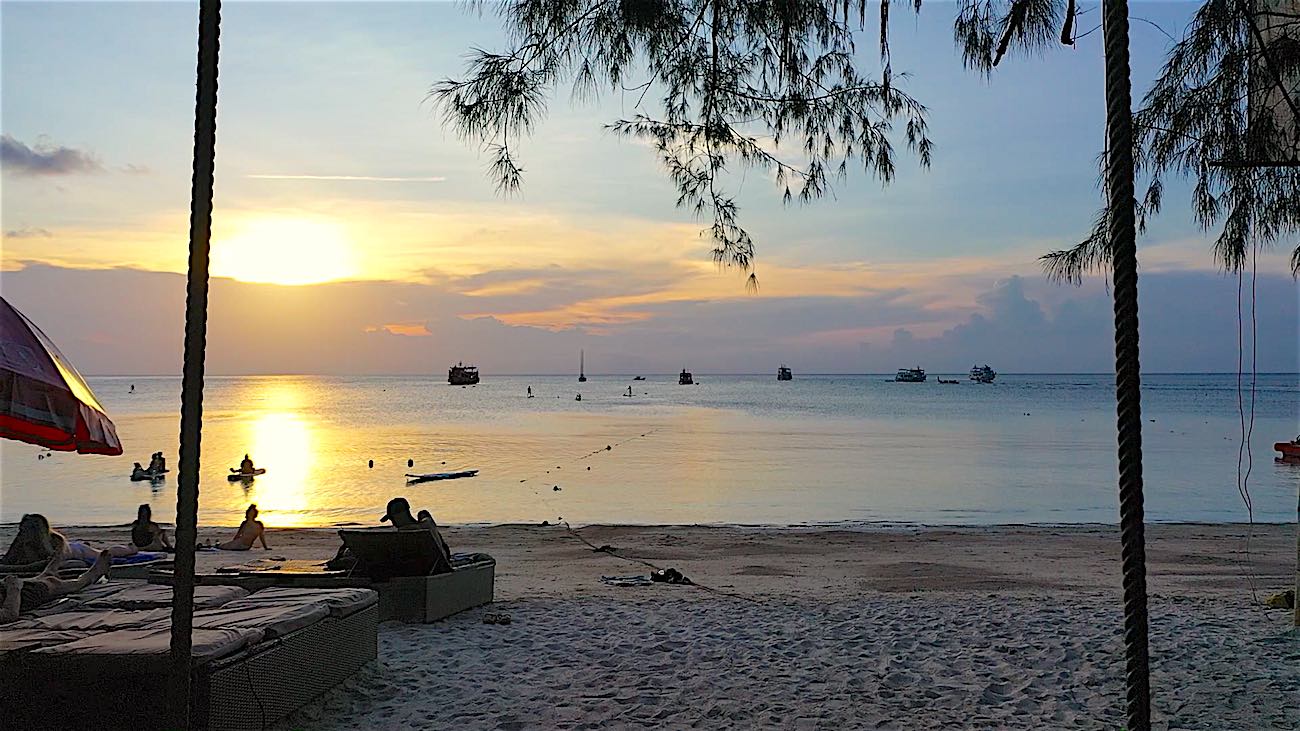 Food & Drink at Maya Beach Club Koh Tao
Idjang offers her version of a KFC Chicken burger or super tasty chicken wraps, so you can soak up a few afternoon drinks with some easy comfort food.
With a welcoming vibe, great music, affordable drinks and tasty food you have all you need at Maya Beach club for an enjoyable and relaxed afternoon in the sun.
Maya beach club is perfectly situated on Sairee beach and easy to find with the most amazing sunsets and needs to be added to your bucket list.