Koh Tao Gym & Fitness in Sairee
Wenn ihr euch im Urlaub nicht von einem klimatisierten Gesundheits- und Fitnessstudio fernhalten könnt, ist Koh Tao genau das Richtige für euch.
Beliebtes lokales Fitnessstudio
Gym and Fitness ist ein idealer Ort, um die Muskeln am Strand von Sairee in guter Form zu halten oder andere Gesundheits- und Fitnessaktivitäten zu machen, die auf Koh Tao angeboten werden.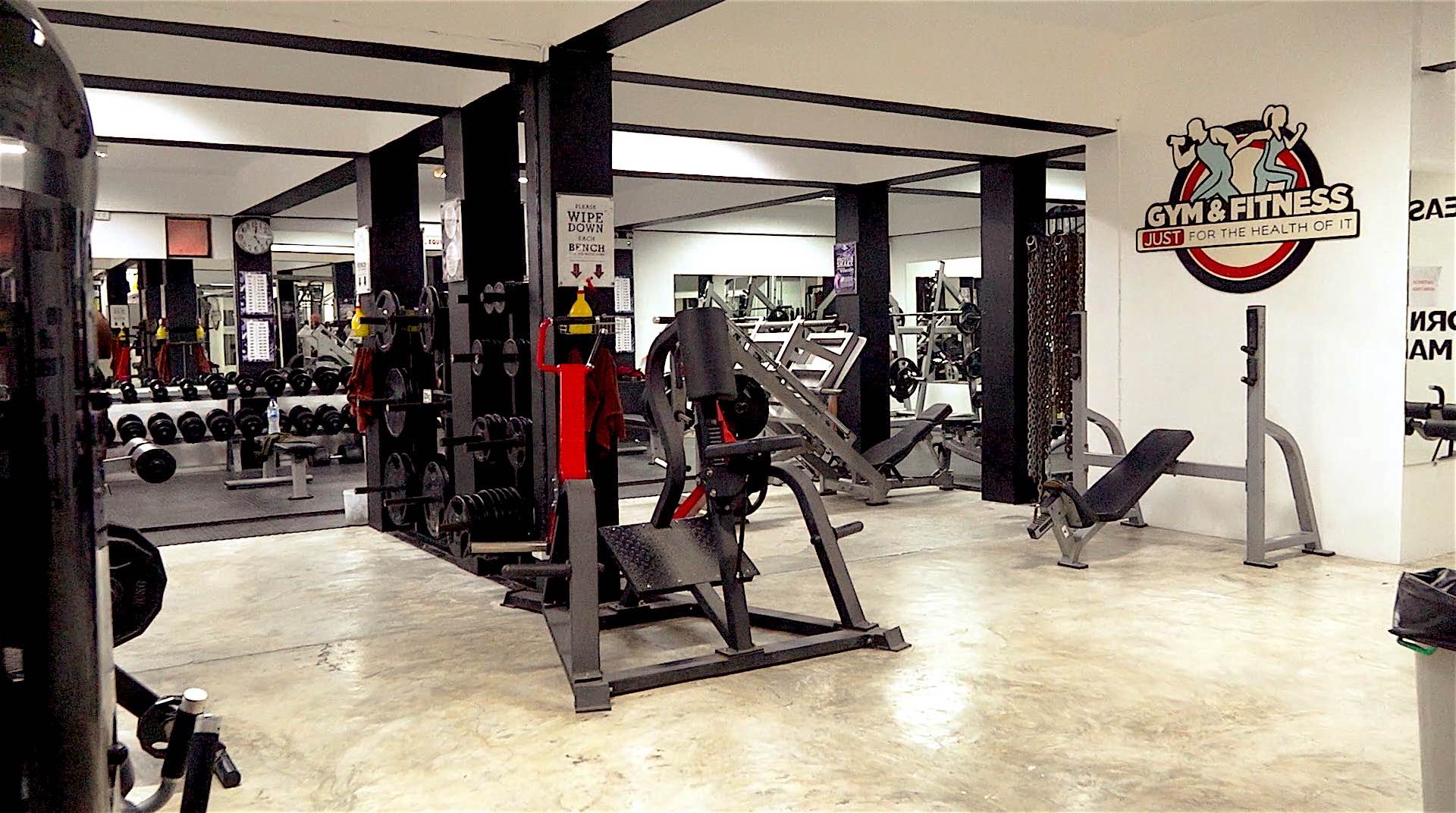 Health & Fitness Gym 10 Minuten vom Sairee Beach entfernt
Als Teil eurer Aufwärmroutine ist dieser beliebte, saubere und farbenfrohe Platz nur 10 Gehminuten von der Hauptkreuzung von Sairee entfernt.
An der Rezeption angekommen, werdet ihr von einem lächelnden, freundlichen und sachkundigen Personal begrüßt, das euch ein frisches Handtuch und kostenloses Wasser zur Verfügung stellt.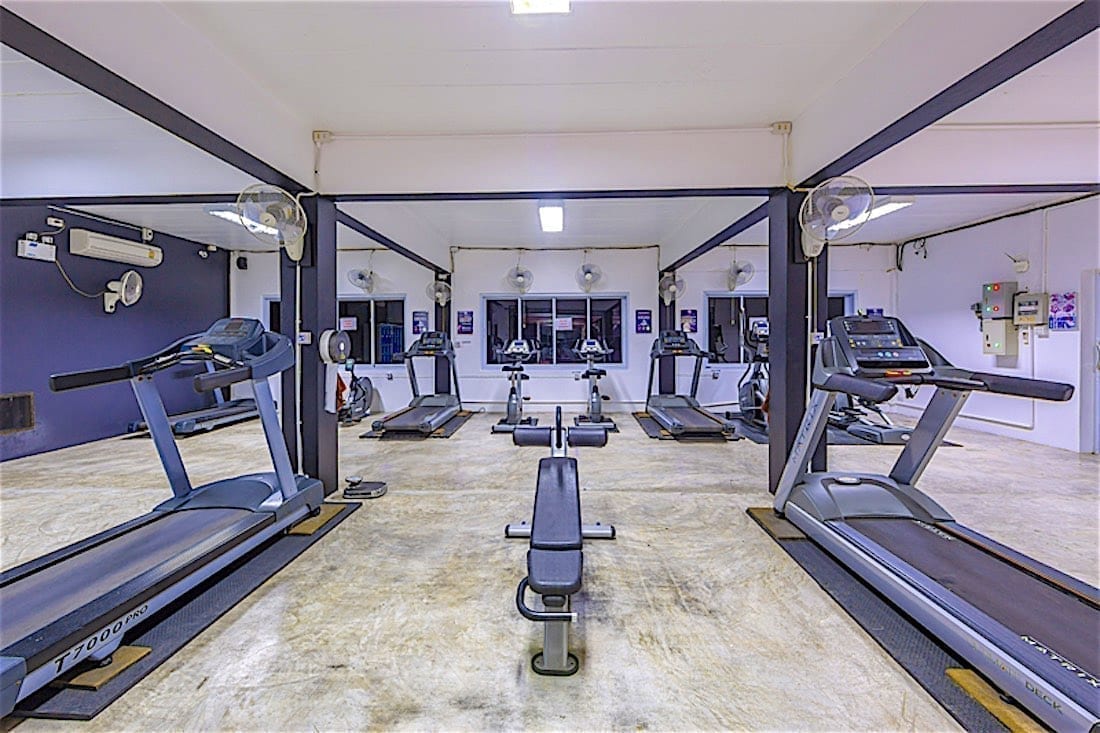 Aromatisierte Protein-Shakes
Das Fitnessstudio bietet eine gute Auswahl an aromatisierten Protein-Shakes und anderen Nahrungsergänzungsmitteln, die ihr an der Theke kaufen könnt.
Dieses beliebte zweistöckige Fitnessstudio an der Straße zwischen der Kreuzung Sairee und der Bucht von Hin Wong bietet eifrigen Urlaubern ein sauberes, gut ausgestattetes Fitnessstudio mit hochwertigen und gut gepflegten Geräten.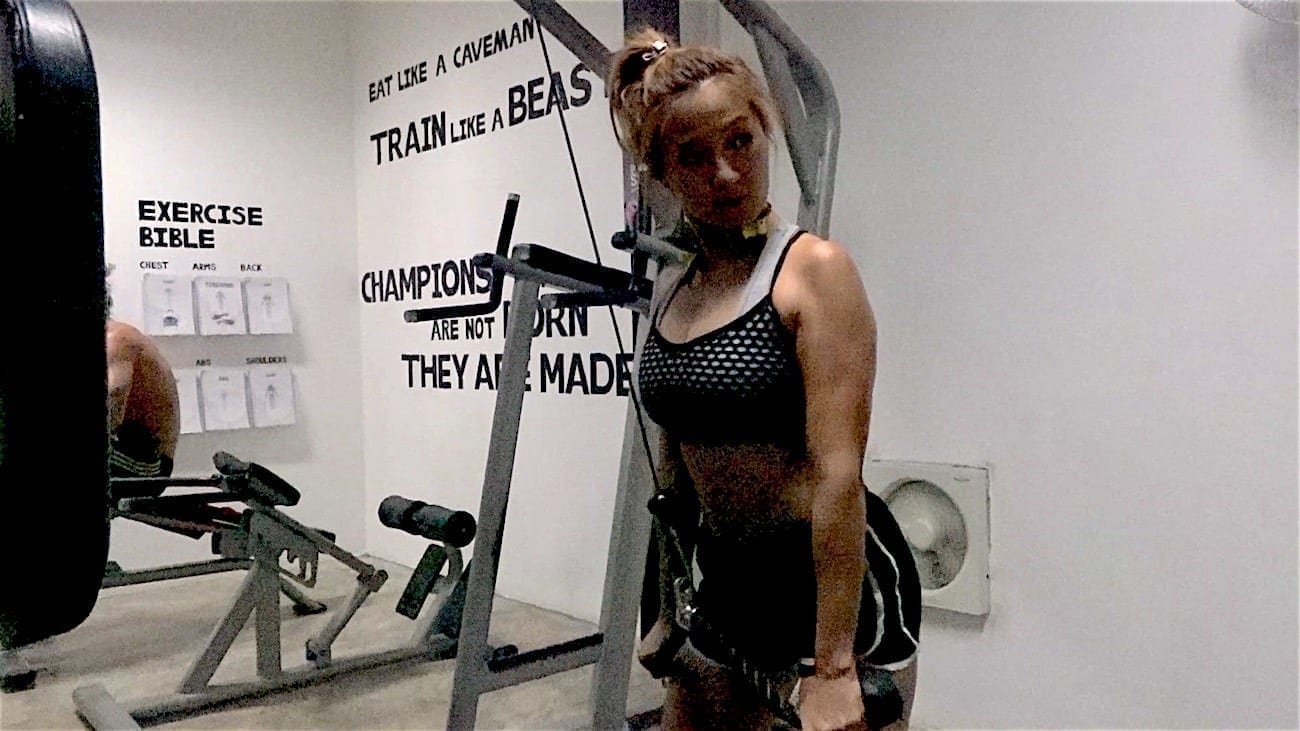 Gym & Fitness umfangreicher Bereich mit freien Gewichten
Das Erdgeschoss bietet einen Bereich mit freien Gewichten mit vielen Hanteln und Widerstandsmaschinen und ist in Bezug auf Krafttraining sicherlich gut ausgestattet.
Für Kunden, die gerne mit großer Technik und Perfektion trainieren, gibt es auf beiden Seiten End-to-End-Spiegel.
Die Auswahl an Hanteln ist mehr als genug für die engagiertesten Fitnessbegeisterten mit mehreren Bänken, Power Racks, vielen freien Tellern, Langhanteln, einer Smith Machine, Beinpresse, freistehenden Kabeln und Dips belts.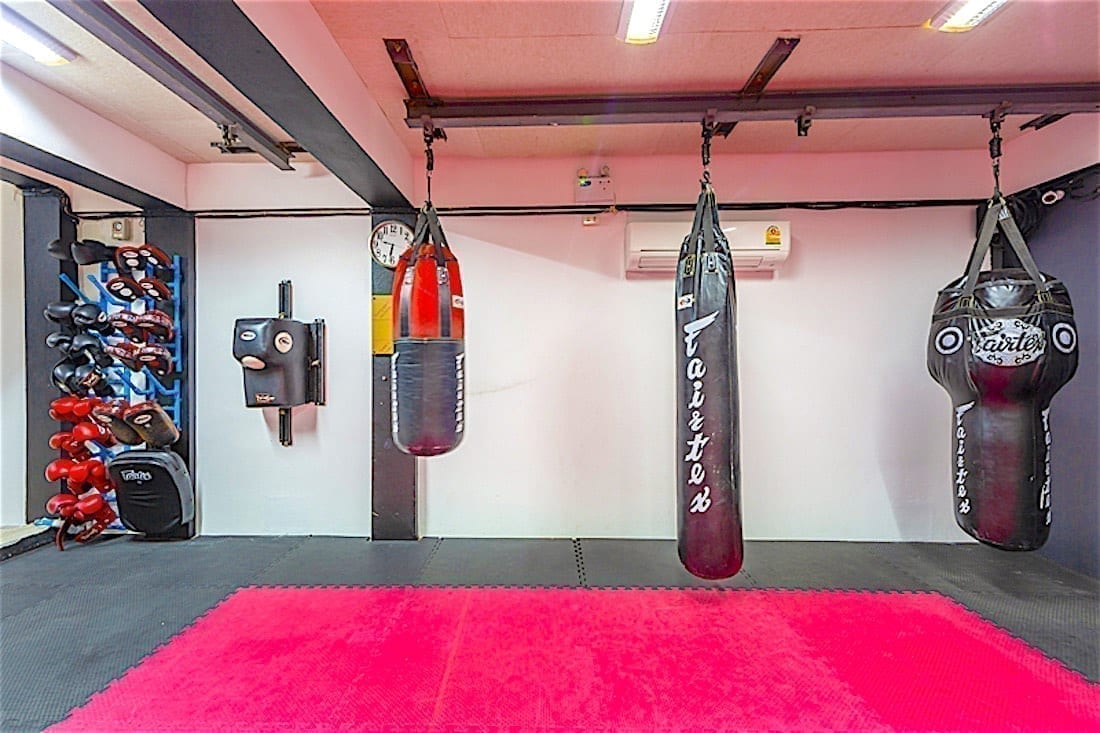 Kern- und Funktionsübungsprogramme
Wenn ihr mit den neuesten Bewegungsmustern für funktionelle Übungen und einer guten Körperhaltung Schritt halten müsst, ist Gym and Fitness ein großartiger Ort für einen Besuch.
Da Gym and Fitness Koh Taos führendes klimatisiertes Fitnessstudio ist, gibt es sogar Übungshefte für jede einzelne Muskelgruppe.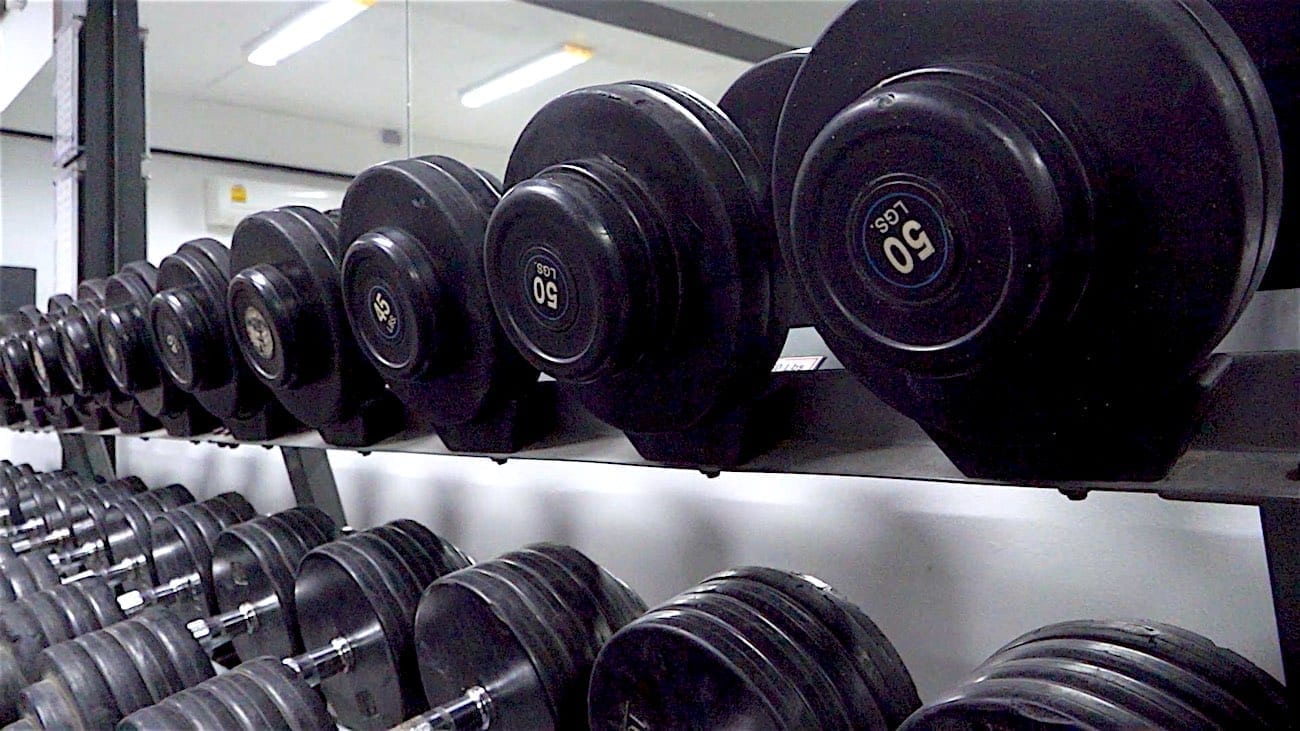 Klimaanlage
Für diejenigen, die Powerlifting mögen, gibt es einen Deadlift-Heber sowie Ketten, geeignete Ständer und Matten, um die Sicherheit zu gewährleisten.
Im zweiten Stock befinden sich Laufbänder, Heimtrainer und Cross-Trainer-Geräte für Routinen mit hohem Cardio und geringem Impact.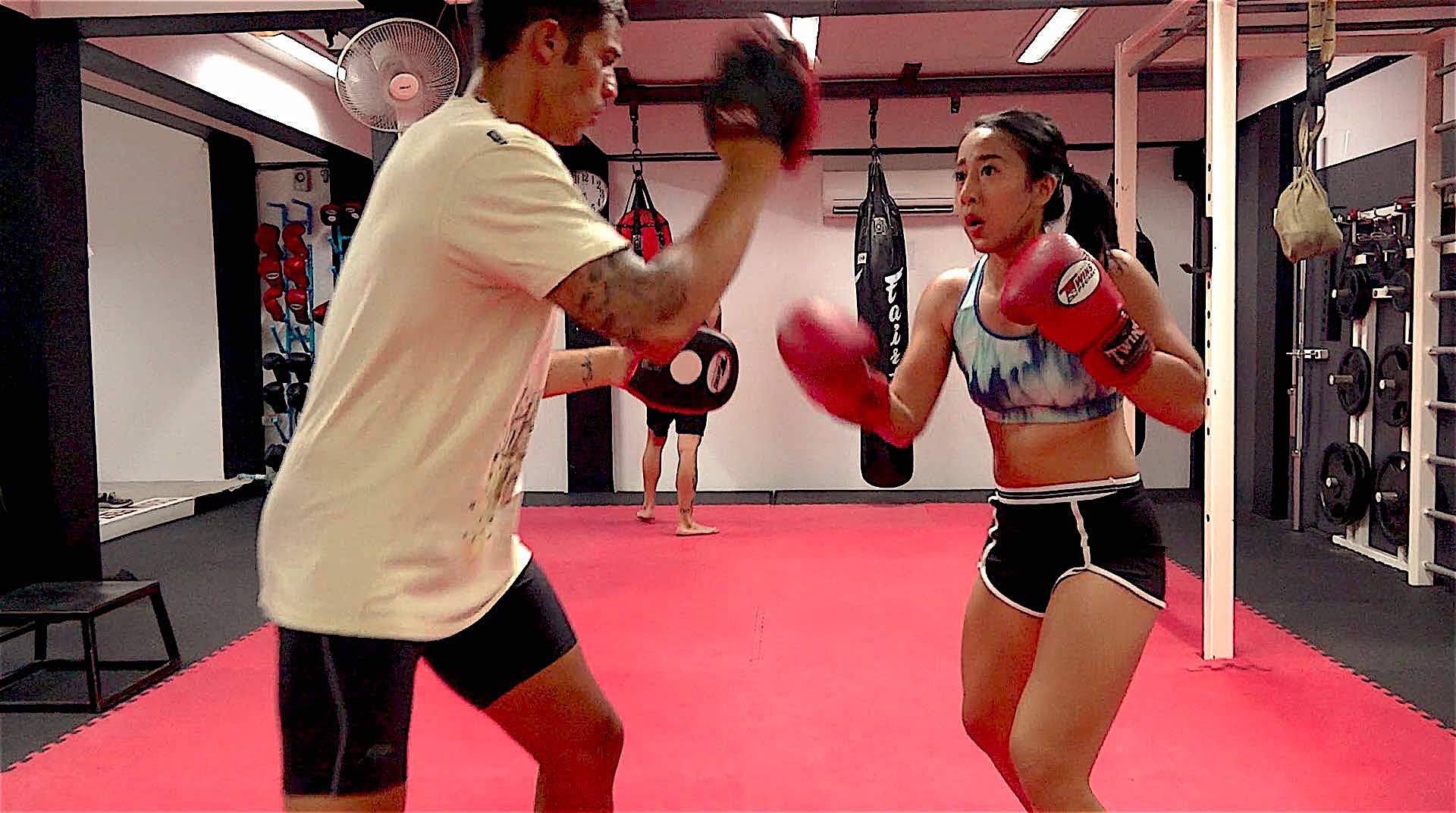 Cross Fit Fitnessstudio & Boxbereich auf Koh Tao
Für Core- und Cardio-Workouts gibt es einen gut ausgestatteten offenen Raum mit Wandbefestigungen und Aufhängerahmen für Cross-Fit mit Kesselglocken, Schweizer Ball-Workouts sowie Boxen mit 4 Boxsäcken und vielen Boxhandschuhen.
Es gibt mehrere Personal Trainer, die von Gym and Fitness aus speziell für das Boxen arbeiten, und Gym and Fitness freut sich, Personal Trainer in ihrer Einrichtung zu beherbergen.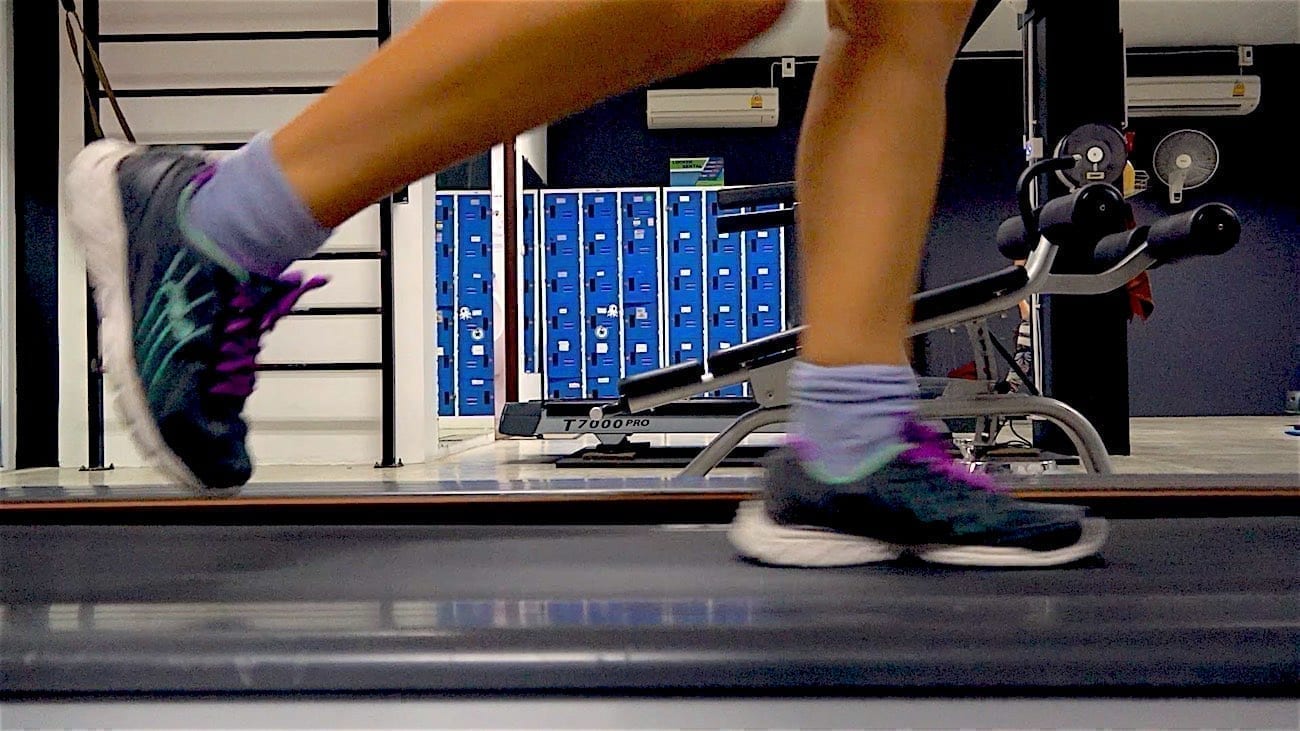 Gym and Fitness bieten beliebte Mitgliedschaften im Fitnessstudio
Gym and Fitness bieten tägliche, wöchentliche und monatliche Mitgliedschaften an. Dies ist es eine großartige Option, wenn ihr Koh Tao während eines Tauchpraktikums besucht und eine kurzfristige Mitgliedschaft im Fitnessstudio wünscht.
Das Fitnessstudio bietet auch 6-monatige oder 12-monatige Mitgliedschaften an, was bei Anwohnern und längerfristigen Besuchern beliebt ist.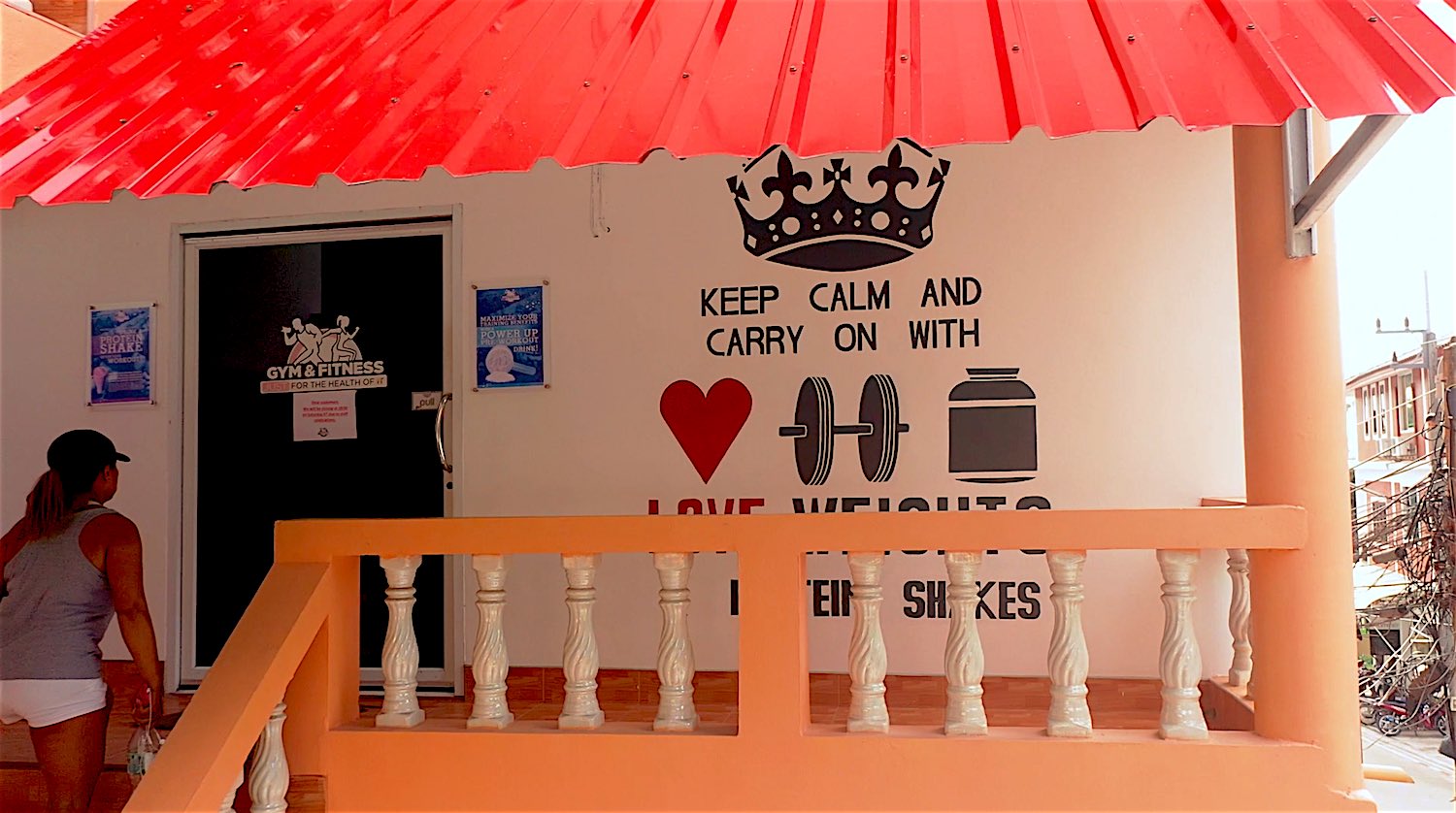 Freundlich und einladend
Mit so vielen Outdoor-Aktivitäten auf Koh Tao bietet Gym and Fitness einen perfekten Ort für diejenigen, die eine strukturierte Indoor-Trainingsroutine bevorzugen, während sie diese mit den vielen verfügbaren Outdoor-Optionen in Einklang bringen.