Koh Tao Gym & Fitness in Sairee
If you can't stay away from an air conditioned health and fitness gym whilst on holiday, Koh Tao has you covered.
Popular Local Gym
Gym and Fitness is an ideal venue for keeping those muscular groups in fine shape down at Sairee beach or to support other health and fitness activities that are available on Koh Tao.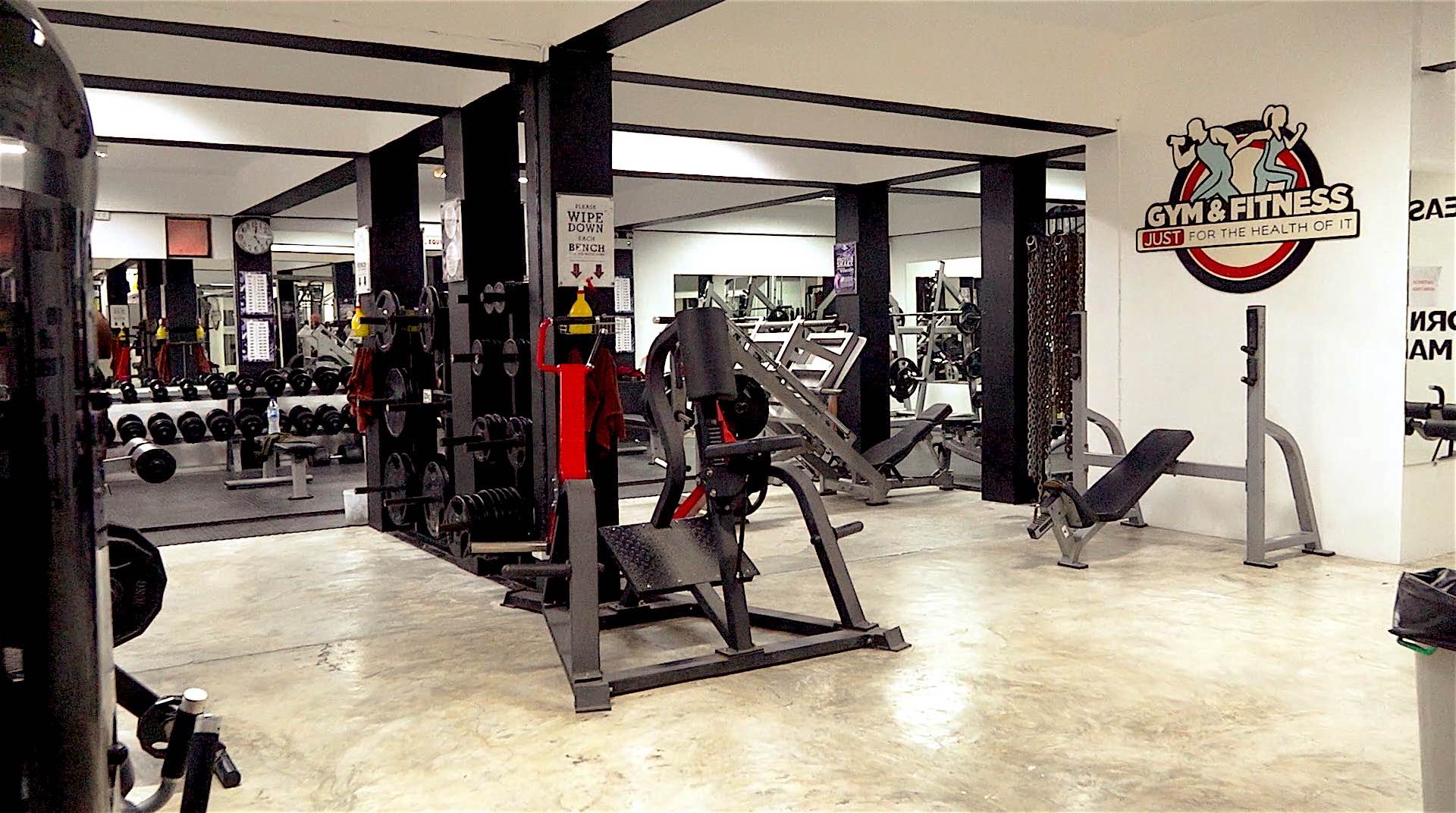 Health & Fitness Gym 10 Minutes from Sairee Beach
As a part of your warm up routine, this popular, clean and colorful venue is just a 10 minutes walk from the main Sairee cross roads.
Arriving at reception, you are greeted by smiling, friendly and knowledgeable staff who provide you with a fresh towel and free water.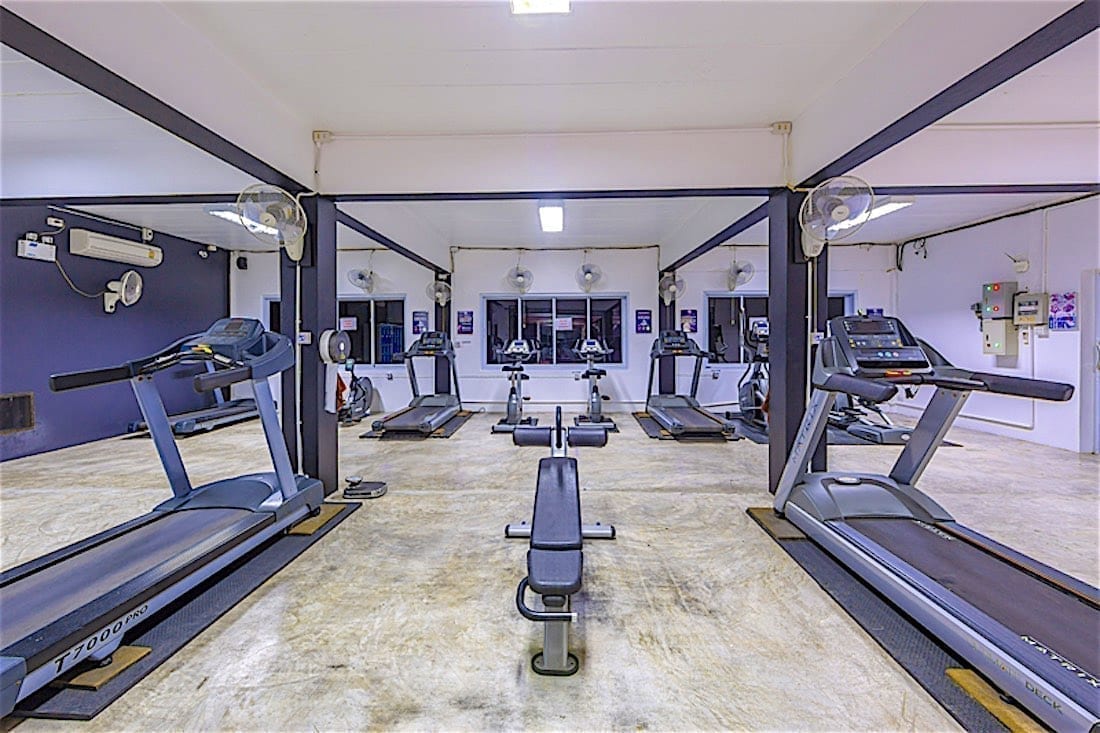 Flavoured Protein Shakes
The gym has a good choice of flavoured Protein shakes and other supplements available to purchase behind the counter.
This popular two floor fitness studio situated on the road between Sairee junction and Hin Wong Bay, offers eager holidaymakers a clean, well equipped gym with high quality and well maintained equipment.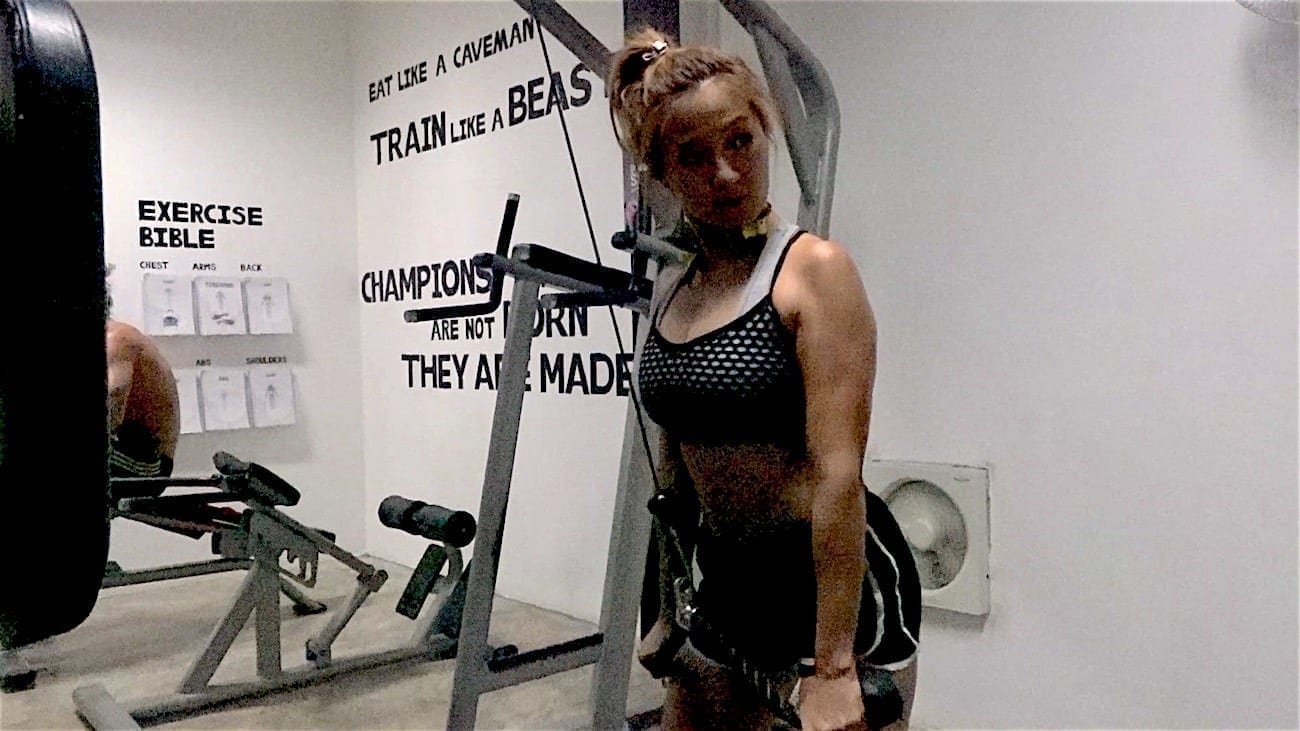 Gym and Fitness Extensive Free Weights Area
The ground floor offers a free weights area with lots of dumbbells plus resistance machines and is well equipped, certainly in terms of weight training.
For customers who like to train with great technique and to perfection, there are end to end mirrors on both sides.
The dumbbell selection is more than enough for the most dedicated fitness enthusiasts with several benches, power racks, lots of free plates, barbells, a smith machine, a leg press, freestanding cables and even dips belts.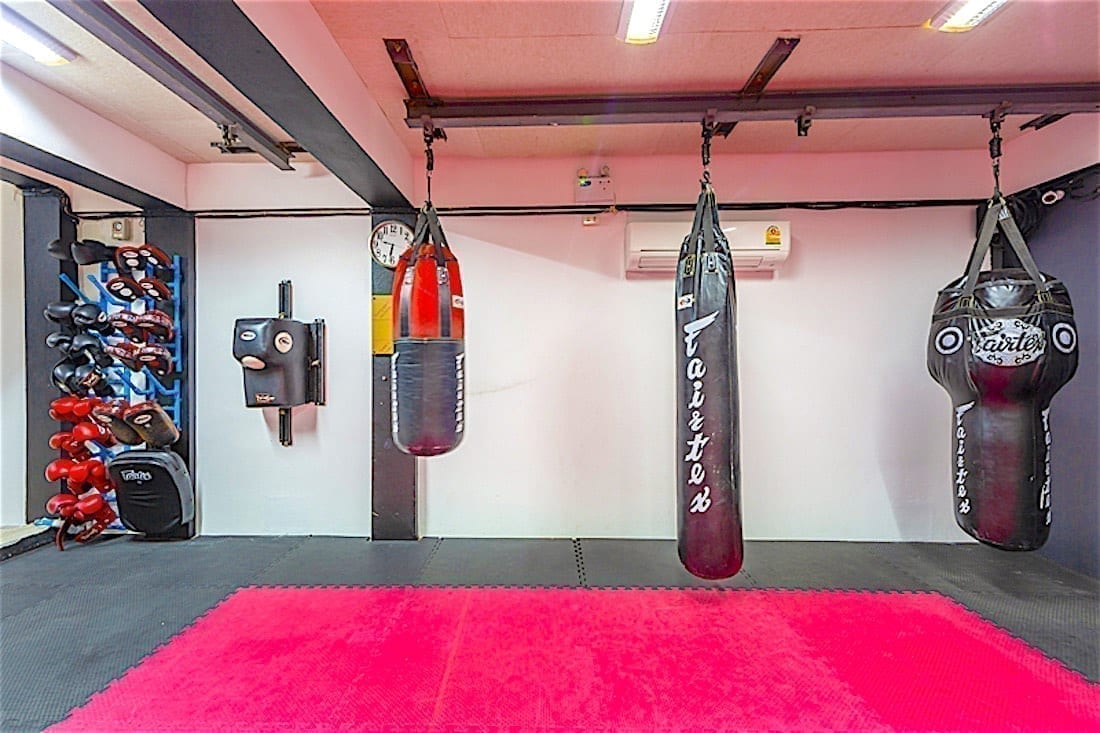 Core & Functional Exercise Programs
If keeping up with the latest functional exercise movement patterns and good posture are essential to your training routine, Gym and Fitness is a great place to visit.
As Gym and Fitness is Koh Tao's premier air conditioned gym, they even have exercise booklets for every muscle group.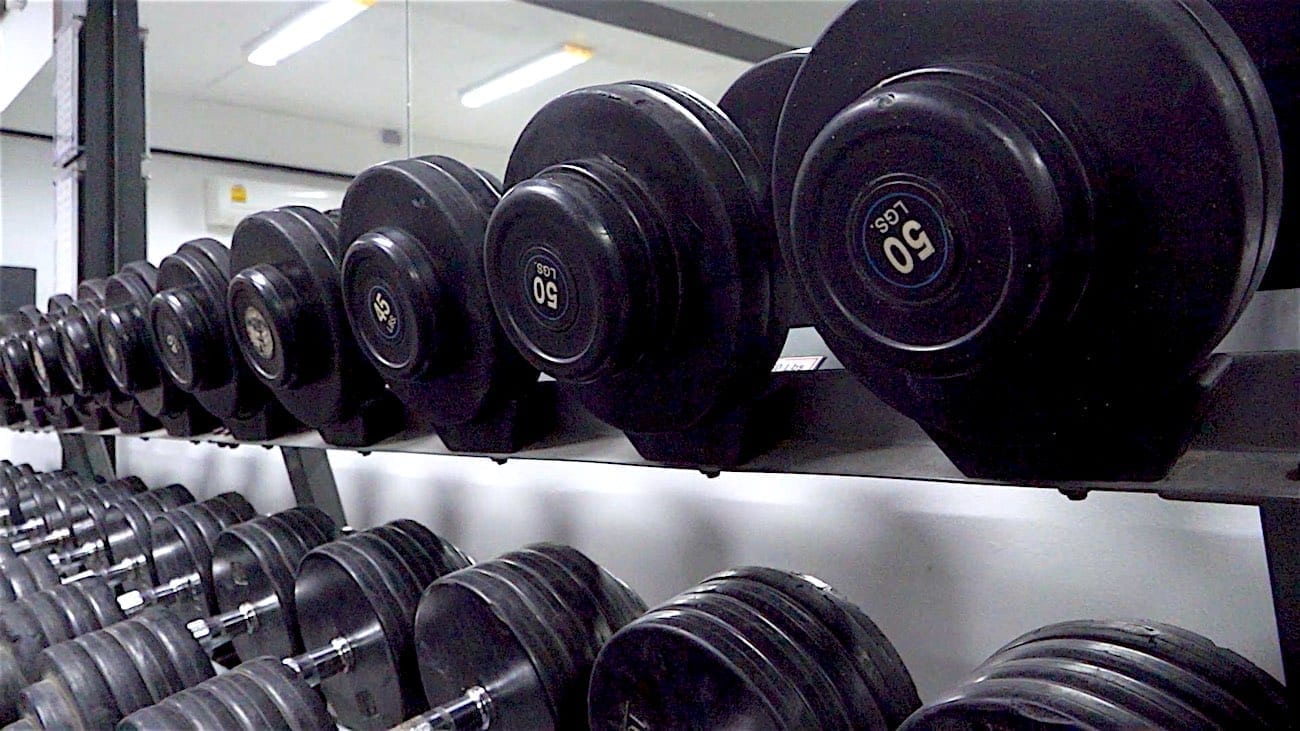 Air Conditioned
For those that enjoy powerlifting they have a deadlift jack as well as chains, appropriate stands and mats to keep things safe.
Moving upstairs, the second floor offers treadmills, exercise bikes and cross trainer machines for high cardio and low impact routines.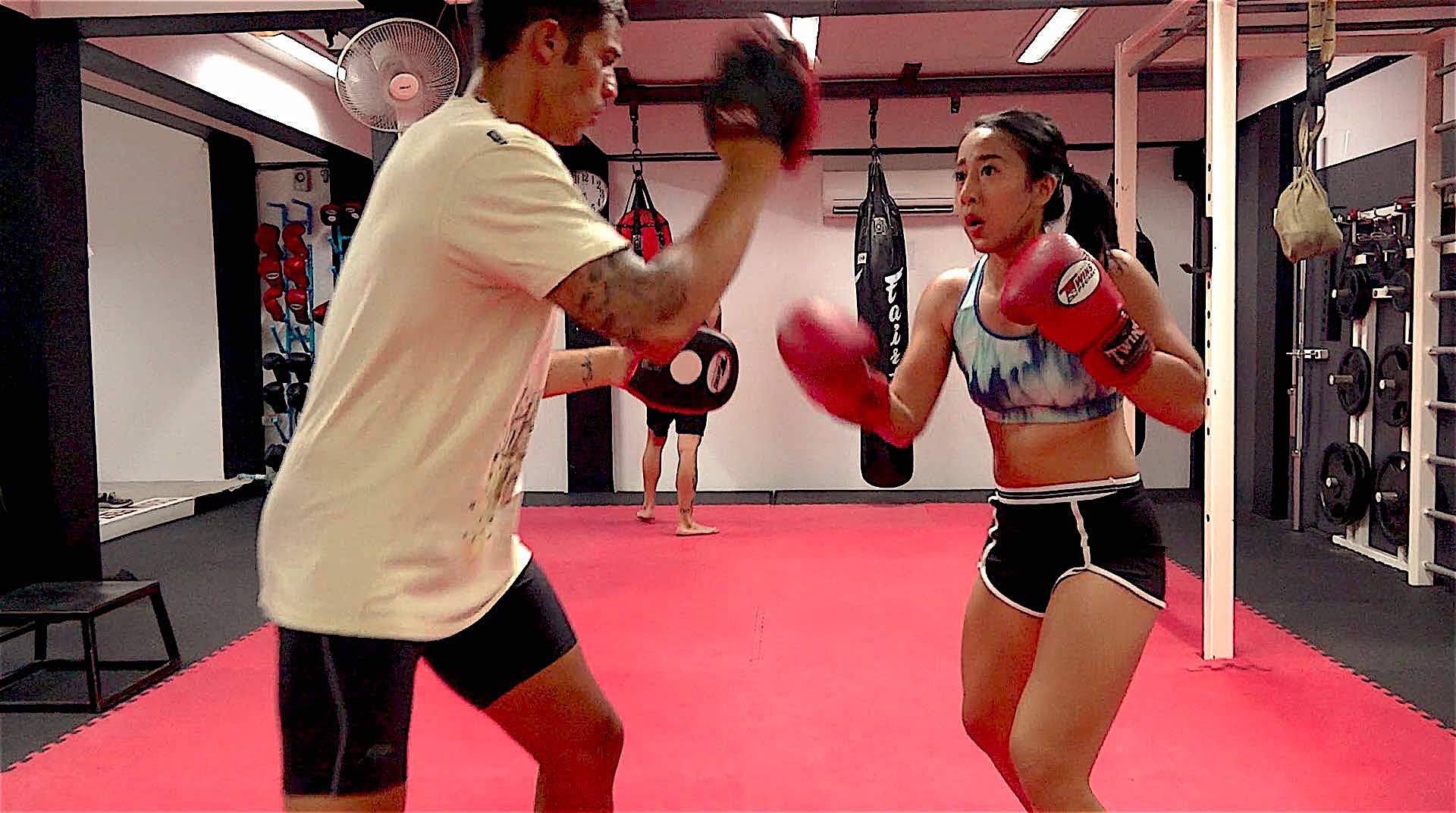 Cross Fit Gym & Boxing Area on Koh Tao
For core and cardio workouts, there is a well equipped open space with wall fixings and hanging frames for cross fit with kettle bells, swiss ball workouts as well as boxing including 4 punch bags and lots of boxing gloves.
There are several personal trainers that operate out of Gym and Fitness especially for boxing and Gym and Fitness are happy to host personal trainers at their facility.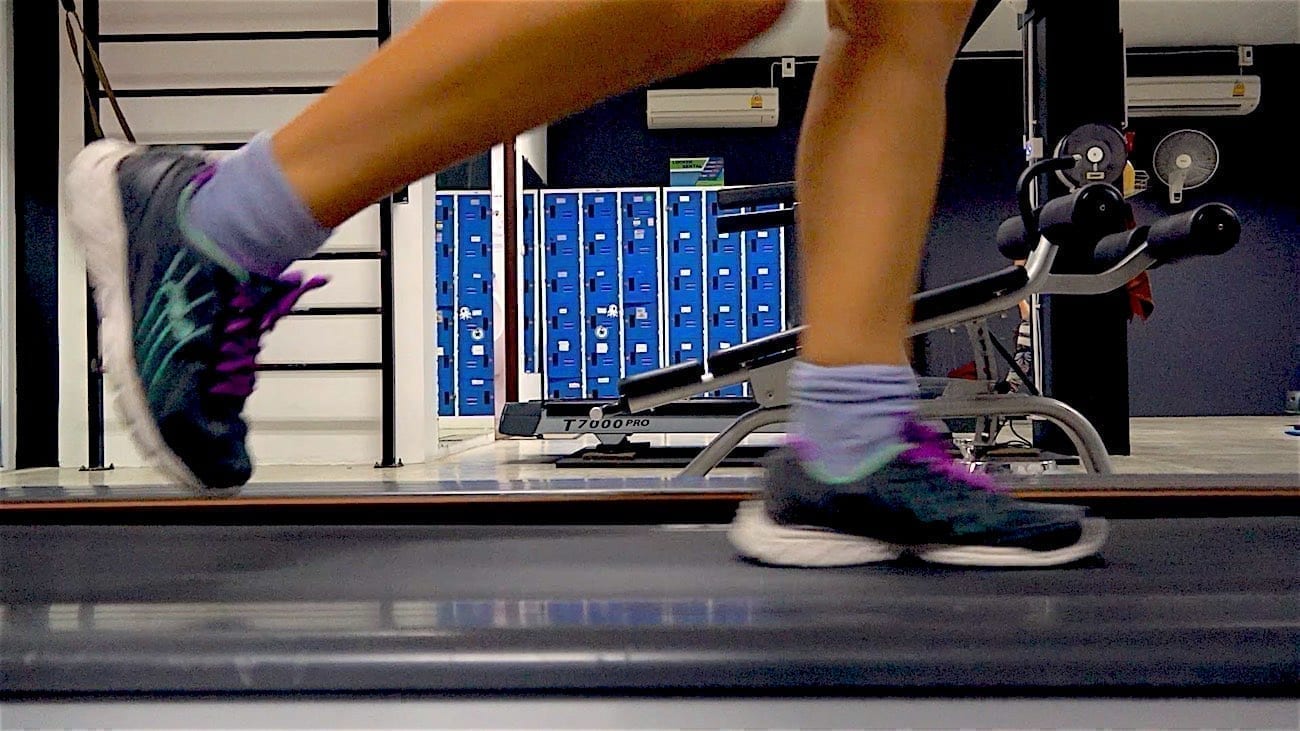 Gym and Fitness Offers Popular Gym Memberships
Gym and Fitness offer daily, weekly and monthly memberships so it is a great option if you are visiting Koh Tao whilst taking a diving internship and want a short term gym membership.
The gym also offers 6 month or 12 month memberships, which is popular with local residents and longer term visitors.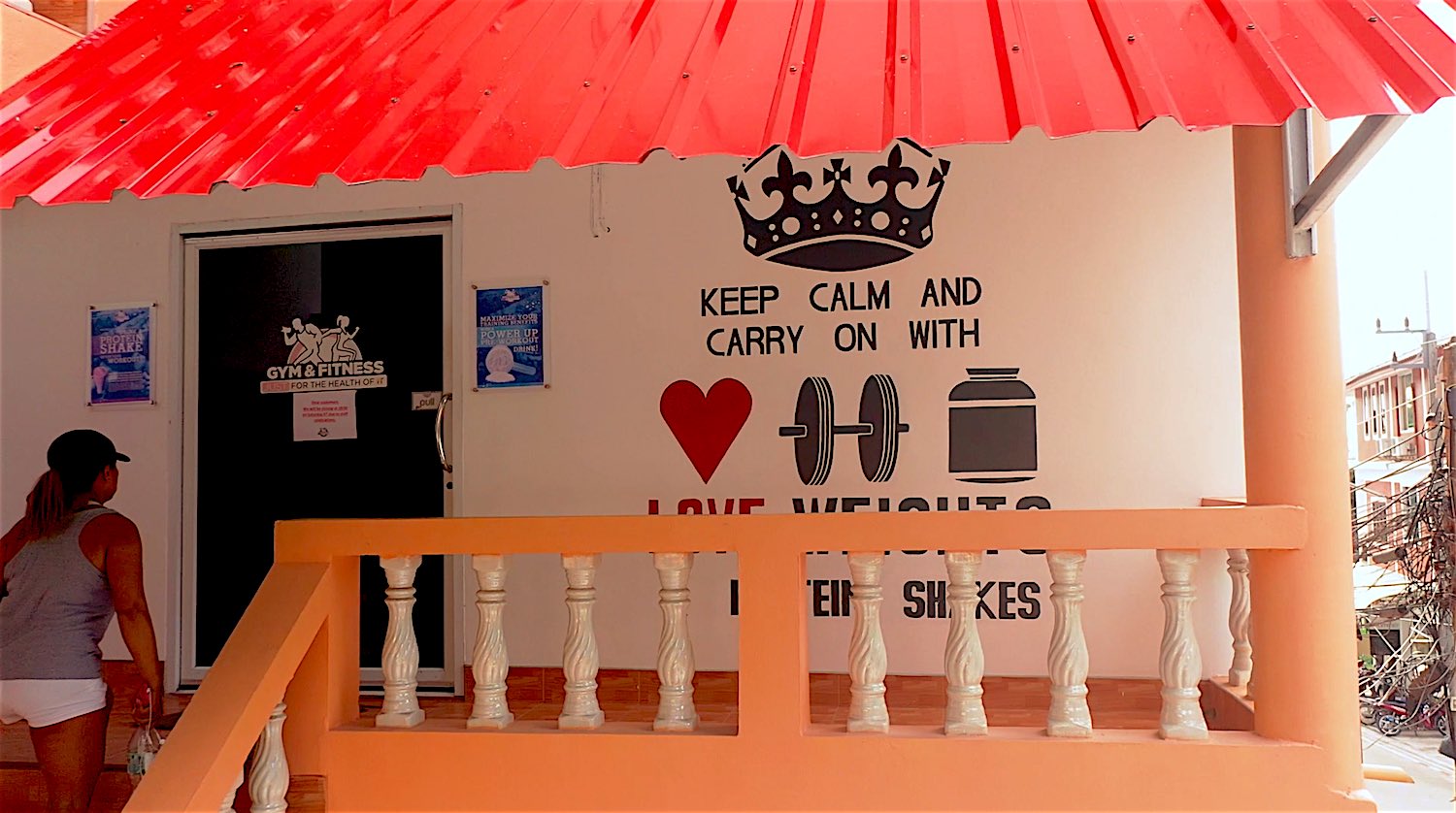 Friendly & Welcoming
With so many outdoor activities to get involved with on Koh Tao, Gym and Fitness provides a perfect venue for those who prefer to have a structured indoor exercise routine, whilst balancing it with the many outdoor choices available.