Dive Against Debris on Koh Tao
Project AWARE officially launched the Dive Against Debris initiative in 2011, created by divers for divers.
Both recreational and professional scuba divers participate in this global citizen survey (the only data collection program of its kind) removing and reporting their findings of waste in our oceans.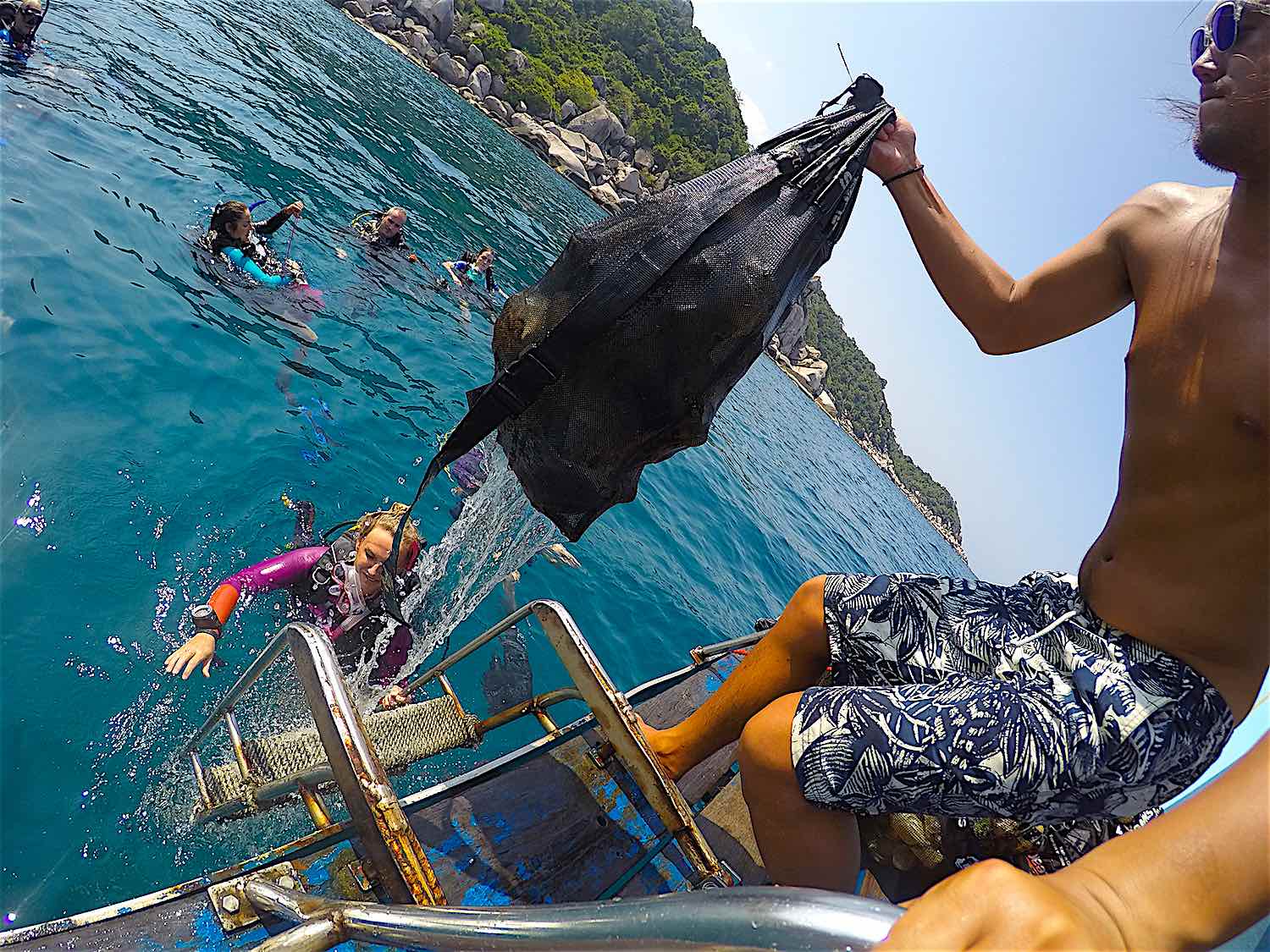 Empowering Scuba Divers
The initiative empowers scuba divers with the ability to remove marine debris and report the data.
It also has major positive benefits for all marine life by improving the health of ocean ecosystems and ensuring cleaner waters.
So far, over 50,000 divers have participated within 114 countries all collectively reporting over 1 million pieces of litter.
By the end of 2020, Project AWARE's goal is to continue to build evidence surrounding the global marine debris crisis by reaching the next million pieces of litter found and adding to the global Dive Against Debris dataset.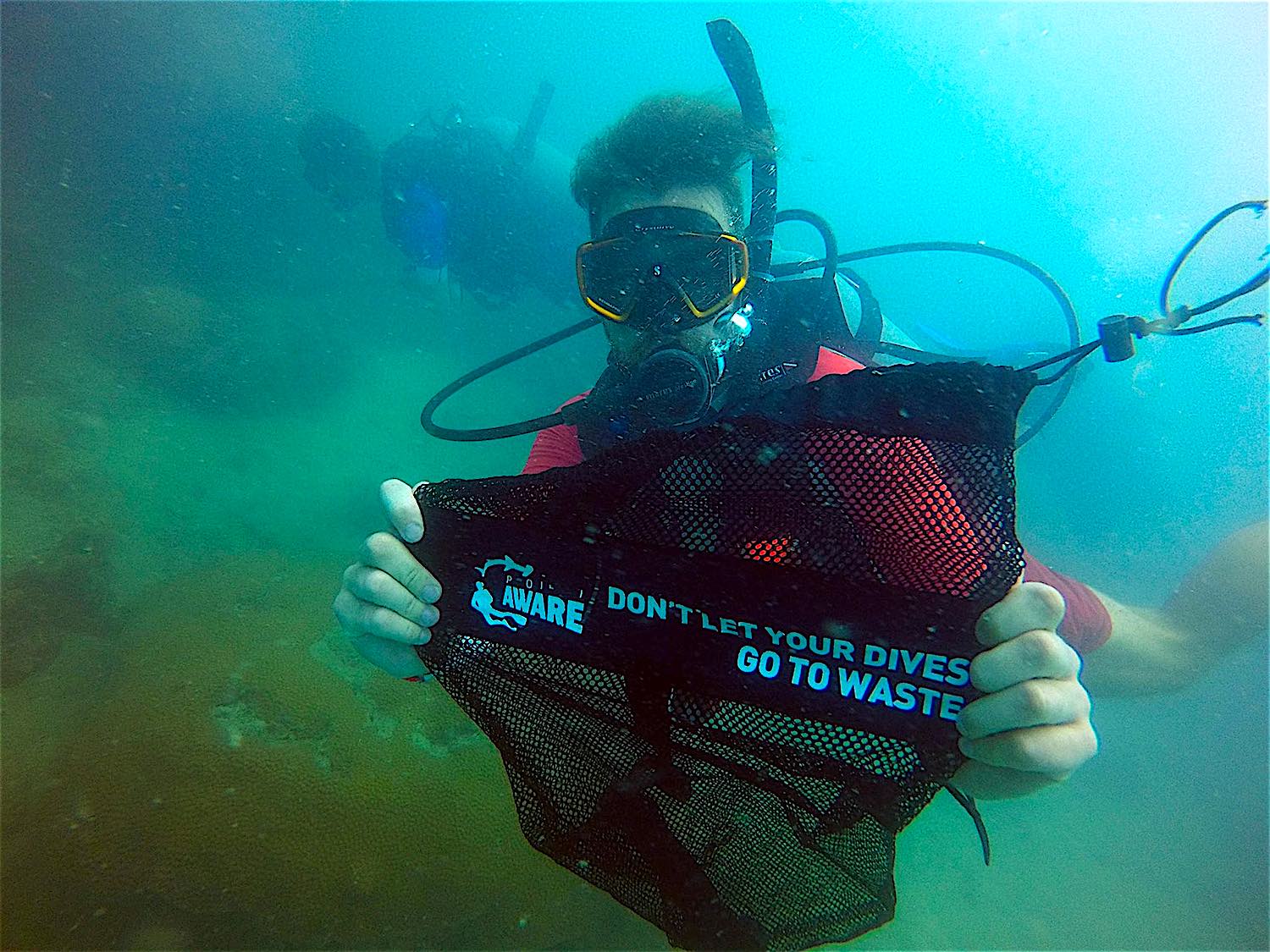 What is the Dive Against Debris Project?
Marine debris is human created waste that has either accidentally or deliberately found its way into our oceans, seas and freshwater environments.
One of the biggest offenders and most common material found, is plastic and plastic poses a huge dangerous threat to marine life in many ways.
Many plastics are made with extremely toxic chemicals and are not biodegradable, which means they break down over time into little pieces called micro plastics.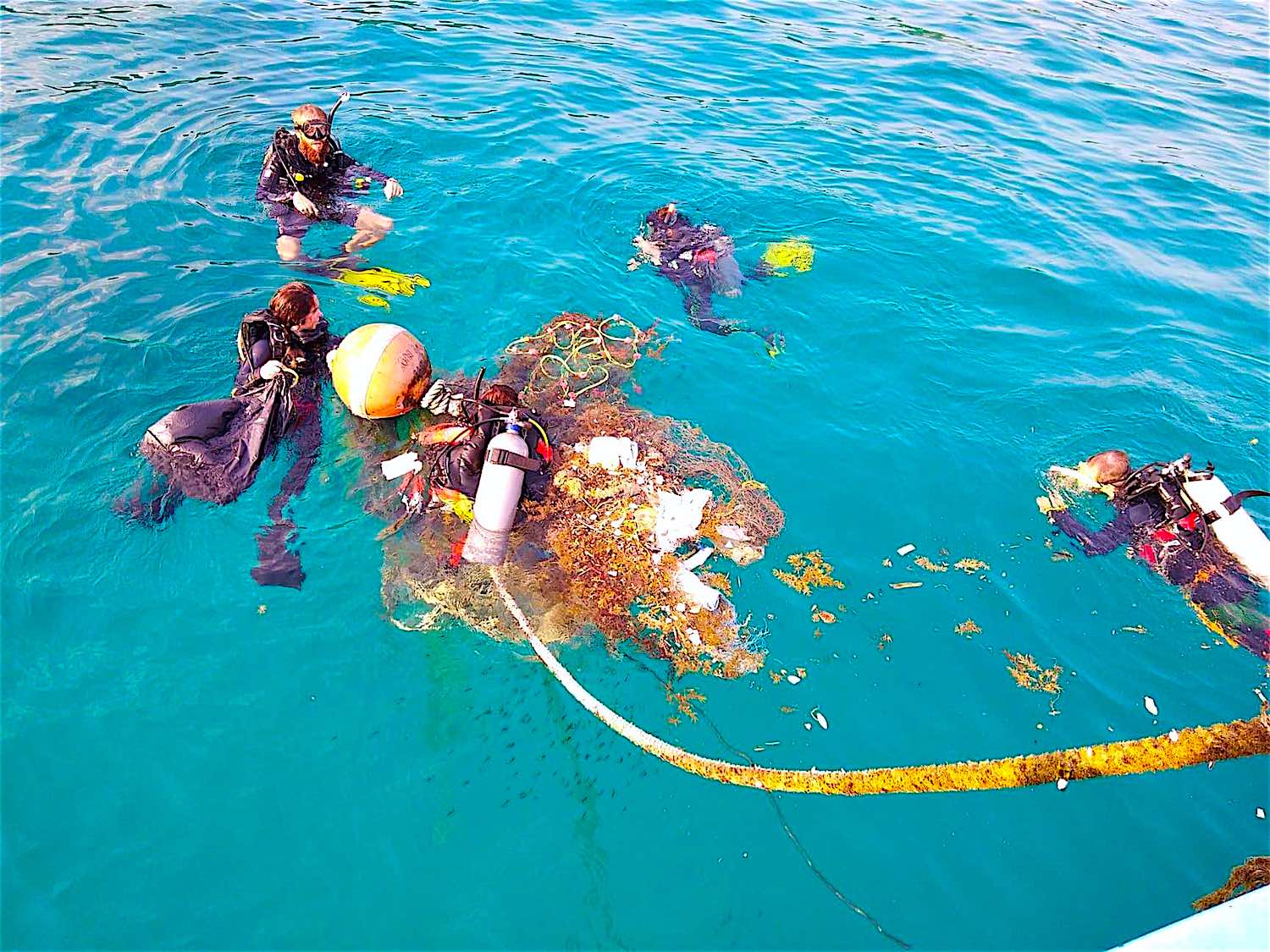 Marine Debris
Marine life can often mistake these plastics for food, causing horrendous bodily function issues and in most cases, death.
Animals can also find themselves entangled in marine debris causing serious injuries and suffocation.
As time goes on, more studies keep appearing, outlining the gravitational effects that marine debris has on marine life, seabirds and the oceans.
Scientists have predicted it to be highly possible that 250 million metric tons of plastic could be in our oceans by 2025.
Only scuba divers have the skills to be able to remove and report marine debris by participating in Dive Against Debris.
By working together, divers can make a huge difference in making the ocean cleaner and safer for everyone.
Dive Against Debris on Koh Tao is a very active program with lots of participants helping to keep the marine environment clean.
You can also volunteer and join in any of the regular land based conservation initiatives, such as cigarette butt challenge or beach clean ups.
If you are snorkeling around Koh Tao, you can still help by collecting any debris you see floating in the water, or even if you are enjoying one of the many water based activities on offer.
Changing weather systems on Koh Tao affect the direction of current, which carries in debris on the tides to the many beautiful bays and stunning beaches on Koh Tao. Observation, reporting and collection help keep the waters of Koh Tao pristine.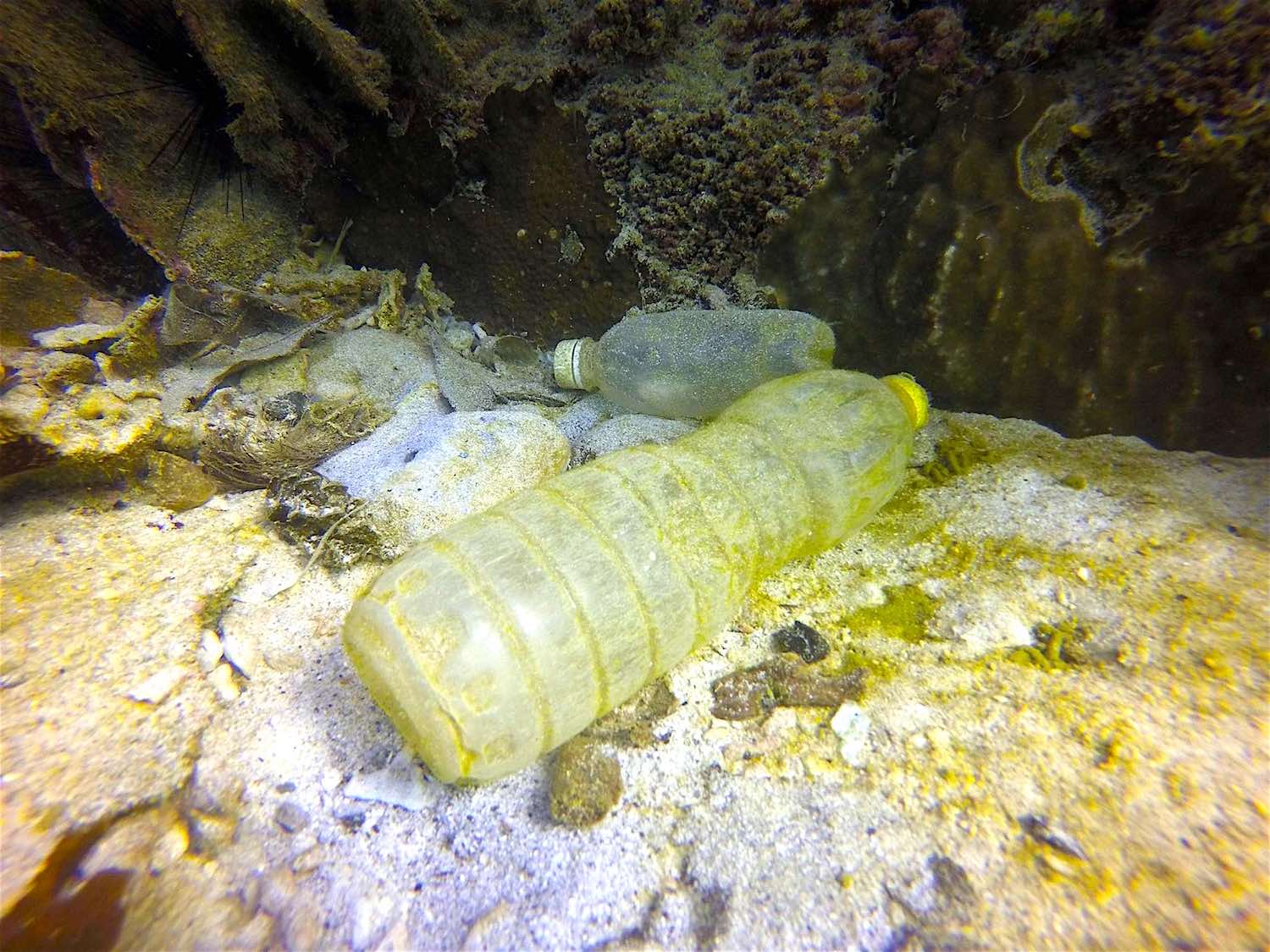 Dive Against Debris & Reporting Marine Debris Data
All surveys and data submitted by divers are absolutely essential in helping to drive change and shape waste-management policy.
Completing Dive Against Debris surveys at the same location regularly, helps build a thorough and comprehensive database.
By separating the collected rubbish and using the Marine Debris Identification Guide, debris can be reported along with identification of hotspot areas.
This helps to identify where change needs to be implemented and waste management needs to be prioritised.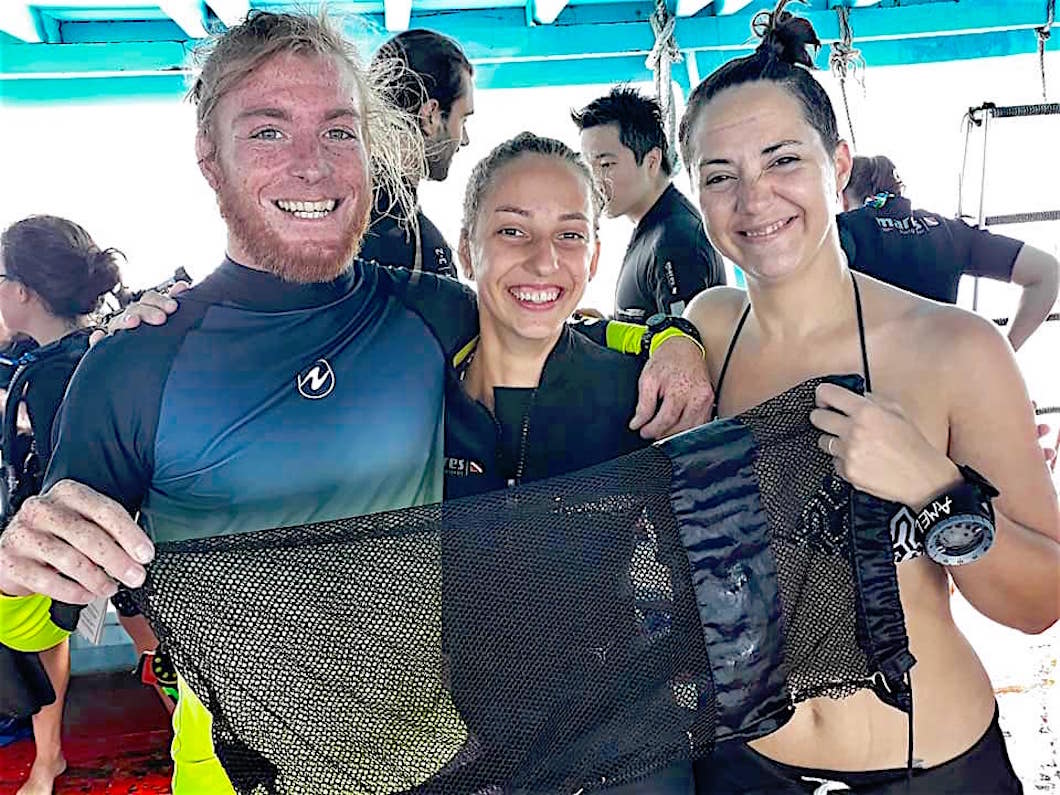 Reporting Marine Debris
These findings are then visualised on the Dive Against Debris Interactive Map to further highlight the quantity and type of marine debris.
Learning from the collected data can then be used to educate and build knowledge of the impacts that marine debris has on the underwater world.
It can enforce changes in attitudes, behaviours and regulations and even changes in infrastructure to stop litter entering the ocean in the first place.
Scuba Divers are collecting data from dive sites all over the world and based on their findings, changes are already being made.
Many countries have started to ban or charge for the use of plastic bags, encouraging individuals to use reusable bags wherever possible.
Plastic straws are also being replaced by more sustainable materials such as bamboo and stainless steel.
Currently, there is a wide variety of human made waste floating around in the ocean but by joining a Dive Against Debris survey, you can join the movement and take important steps to help protect the ocean that we all love.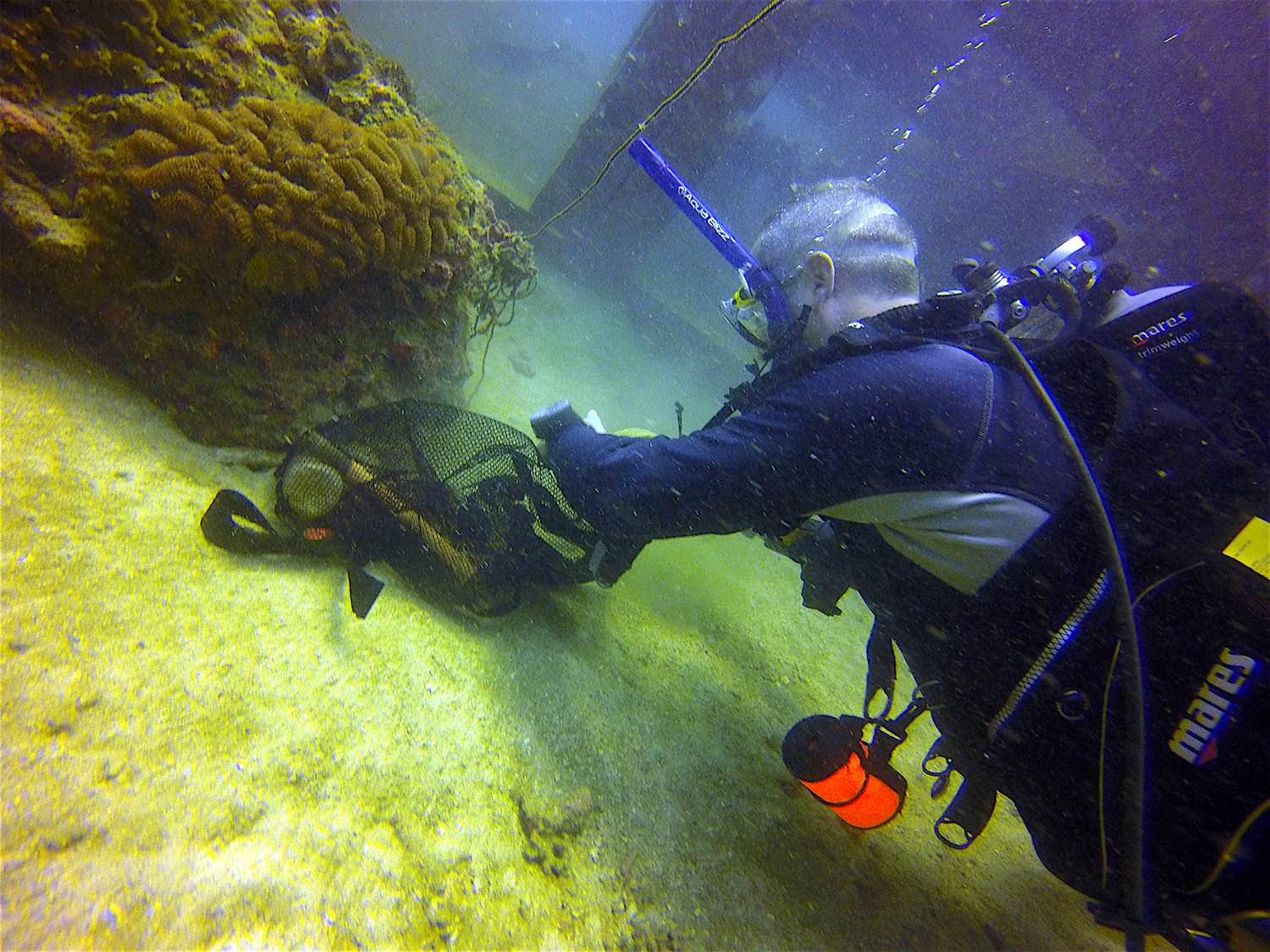 What can we do to help with Marine Debris?
There are many ways to help keep our oceans clean.
It can be as simple as picking up rubbish wherever you see it and putting it in the bin or by saying no to plastic bags at the shop. Invest in reusable water bottles and other items and say no to the plastic straw.
Koh Tao currently operates a recycling initiative, to ship non recyclable products to the mainland for proper disposal.
Many shops, bars, cafe's and restaurants on the island use non plastic straws, re-usable containers or no longer distribute plastic bags.
If you would like to get involved with Dive Against Debris just download the Survey Kit to get started.
This kit includes essential materials to successfully complete a Dive Against Debris survey and helps you to become familiar with critical data collection protocols before diving in.
Next, start reporting your data. Once reported, your data enters a global database to help support the development and implementation of policies to improve solid waste management, locally and globally.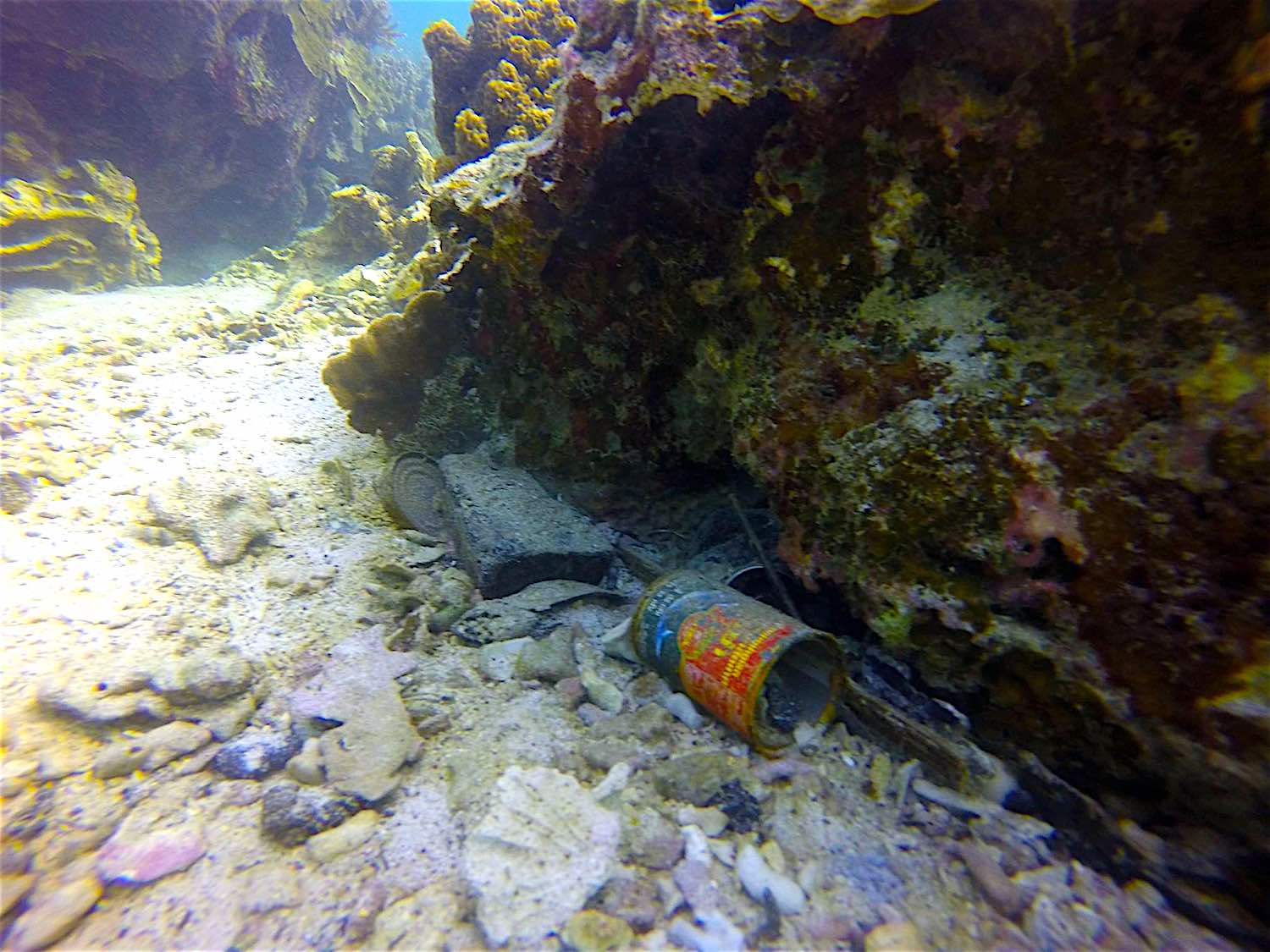 Get the Dive Against Debris Mobile App
You can also report your data via your smartphone by downloading the Dive Against Debris App.
If you are keen to jump in but need a buddy or like-minded group to dive with, you can search the Action Map to find a Dive Against Debris near you.
All data collected does make a difference and as divers, we have a duty to keep our oceans clean and safe for all marine life.
We need to be responsible divers and stop our coral reefs from turning into polluted dumping grounds.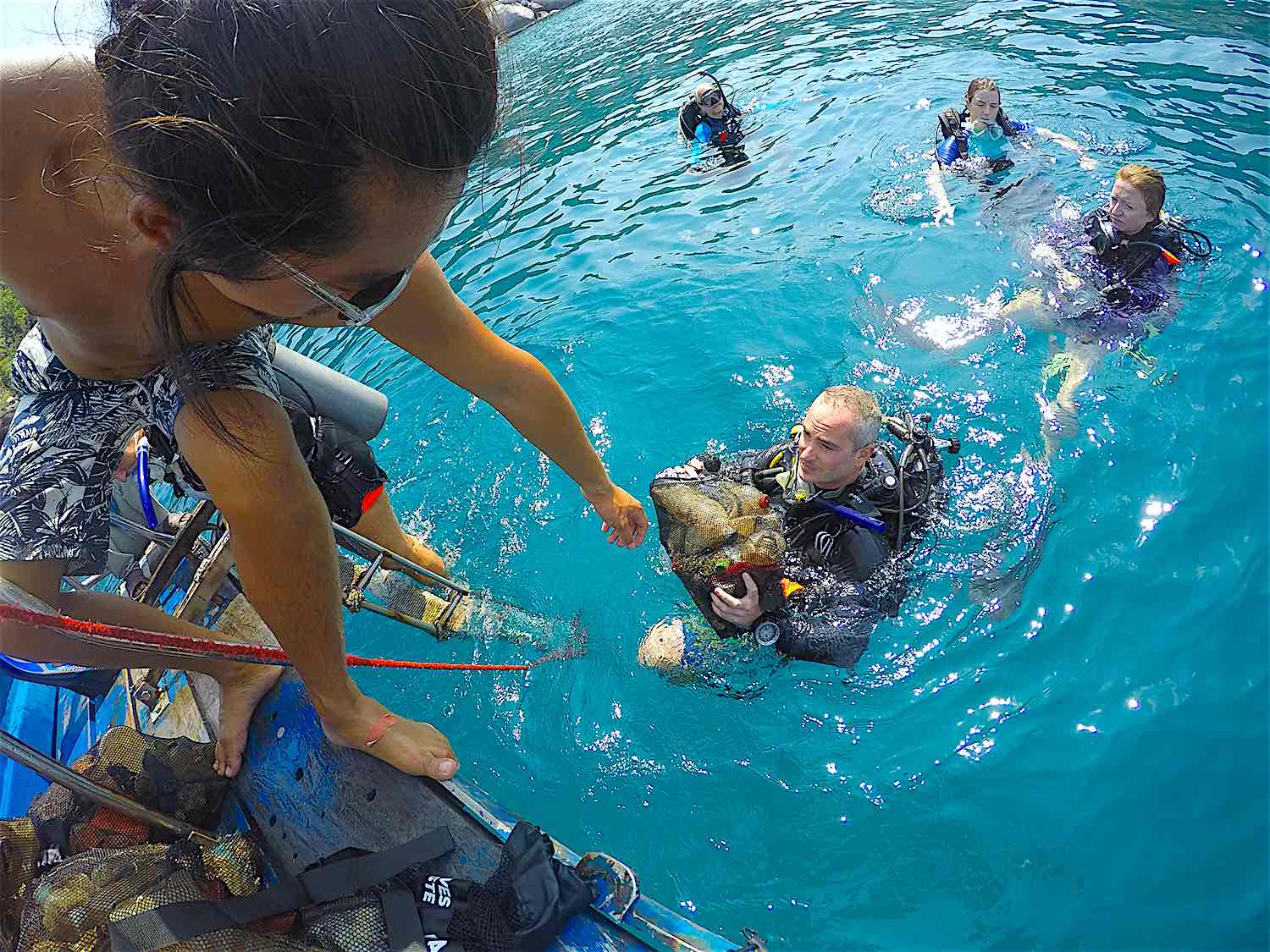 Dive Against Debris Distinctive Specialty Course Koh Tao
If you would like to go one step further and take your newly found skills to the next level, you should take the PADI Dive Against Debris Specialty Course!
This course was created by The Project Aware Foundation and teaches divers to safely and effectively execute Dive Against Debris surveys.
To enrol in the course, you must be at least 12 years old and a certified PADI (Junior) Open Water Diver or equivalent with another agency.
Dive Against Debris Course
The Dive Against Debris class takes one day and includes a theory session and one Open Water dive.
The course aims to equip students with the knowledge and skills to complete Dive Against Debris surveys independently, including removing marine debris underwater and reporting the data back to Project AWARE.
The course also teaches divers what debris they should remove and what they should leave, as some removals may cause greater damage.
Find a Dive Against Debris near you, join the fight against waste and share your Marine Debris story.