Koh Tao Freediver Instructor Development program
Are you already a Scuba Diving Instructor or would you like to try freediving as a hobby?
Maybe you have tried freediving before and fell in love with this quickly growing sport and want to share your passion with others.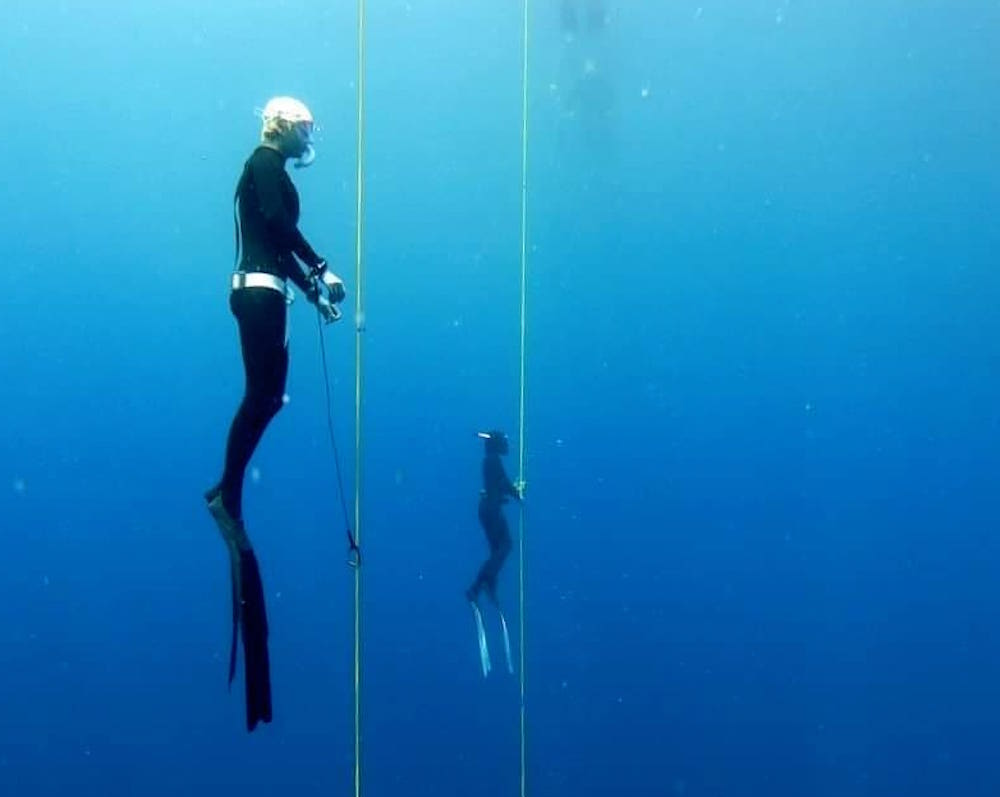 Freediving Program
This Freediver Instructor Development program is what you need.
Duration of the course is 12 days and it has the following curriculum:
2 days of Freediver course
3 days of Advanced Freediver course
4 days Freediving Instructor course
3 days of pool and open sea training – no fins technique, CO2 / O2 tables, STA + DYN combination, dry training, stretching
Workshops
Equipment maintenance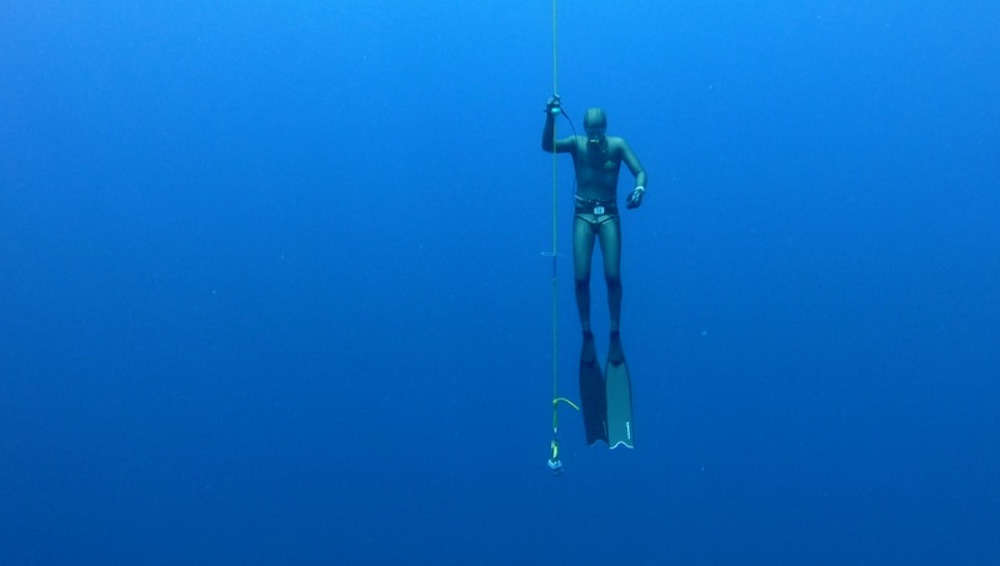 A brief overview of what is included in this course:
Basic Freediver and Freediver courses Standards
Teaching skills development in a classroom
Confined and open water teaching skills
Risk Management, Legal Responsibility and Freediver Safety
The Business of Freediving and your role as an Instructor
Marketing of Freediving
During the course you learn how to recognise the most typical mistakes of your students and how to correct them and how to solve problems that may occur on the courses.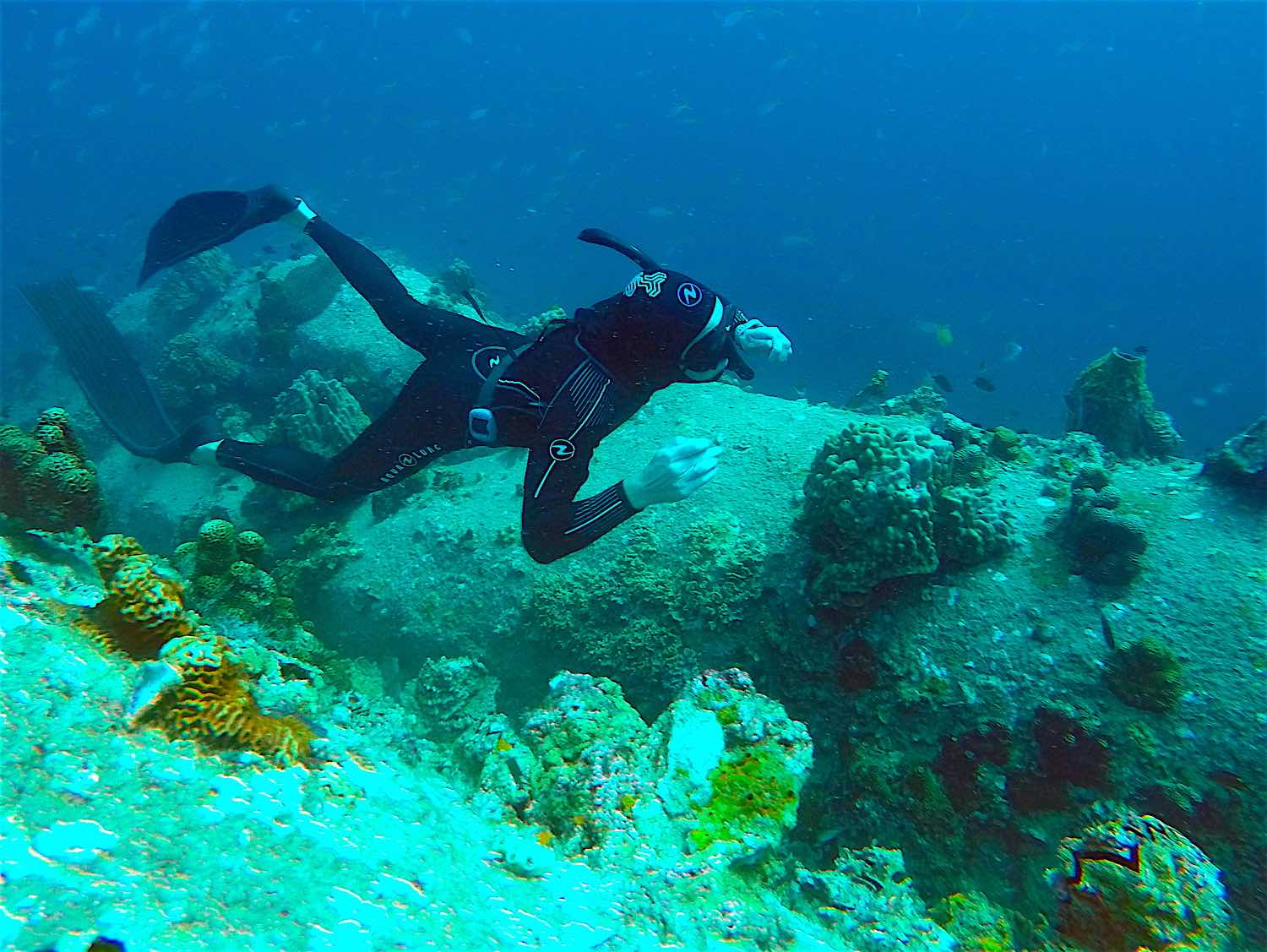 Course Requirements
To become a Basic Freediver and Freediver instructor you have to complete the following requirements:
Be EFR instructor in active teaching status
Dynamic apnea 50 meters
Static apnea 2.30 minutes
Dive to minimum 20 meters (CWT)
Rescue from 15 meters with towing
Four dives to 15 meters with 1 minute rest in between
After the completing the course and all the requirements you will be qualified as Basic Freediver and Freediver Instructor.
For more information on the Freediving Instructor course for scuba instructors, please contact us to discuss your plans.
Frequently Asked Questions
How much does the Freediver Instructor Development program cost?
The Freediver Instructor Development course for Scuba Instructors costs 36,000baht if you have no prior Freediving experience. If you are already a Freediver the cost is 30,000baht. If you are already an Advanced Freediver the cost is 23,000baht.
How long does this Freediver course take to complete?
For a scuba diving instructor with no freediving experience this program will take 12 days. If you are already a freediver it will take 10 days. If you are already an advanced freediver then 7 days. As a scuba diver and master free diver the Freediver Instructor course for scuba instructor will take a minimum of 3 days.