How to get to Lang Khai Bay on Koh Tao
Lang Khai Bay is located on the east coast of Koh Tao, situated just south of the famous Tanote Bay. It is a remote, hidden bay and offers visitors an opportunity to explore one of Koh Tao's smaller, rugged and exquisite bays.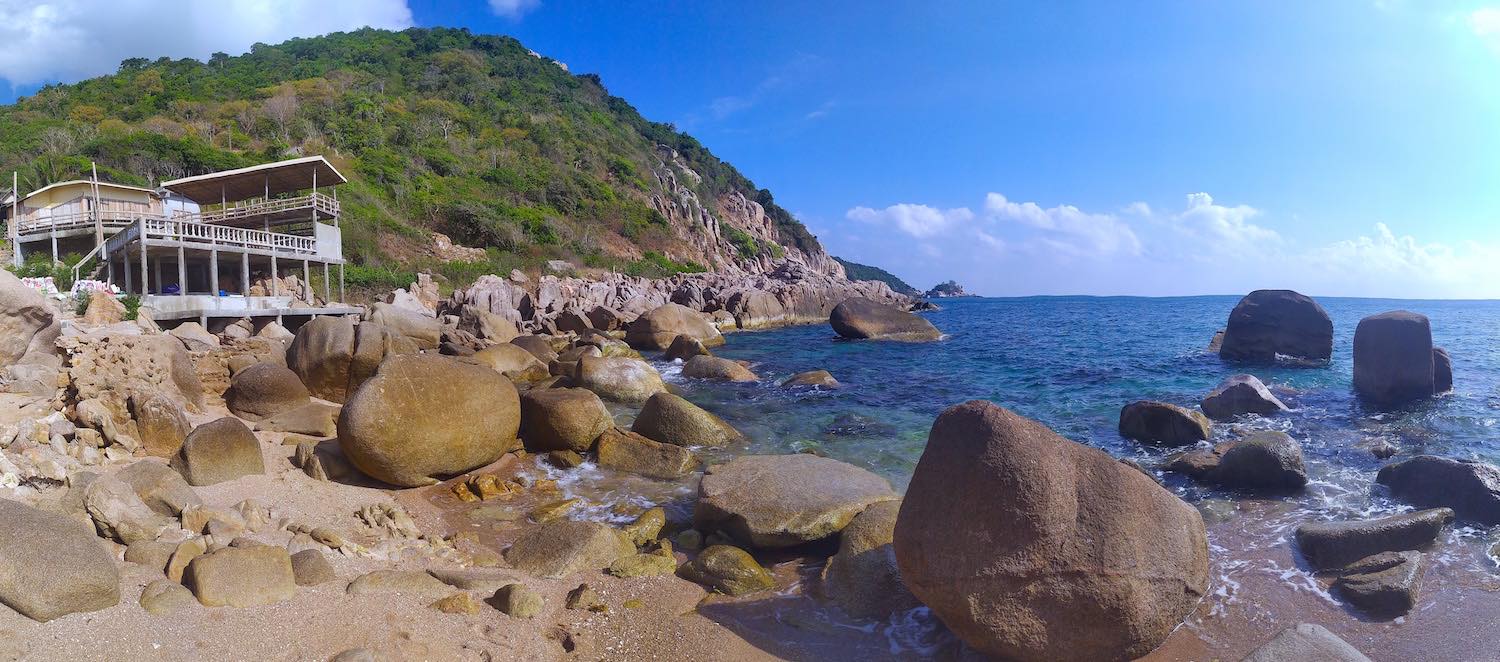 East Coast of Koh Tao
The bay itself is accessible by a steep, concrete road and it takes around 15 minutes to drive there from Mae Haad pier, by scooter or a taxi transfer.
Lang Khai bay is also accessible by boat, which may be a better choice if you want to get straight into the water.
The bay is actually comprised of two small bays, Lang Khai and Aow Lud bay with a small, rocky beach between the two bays.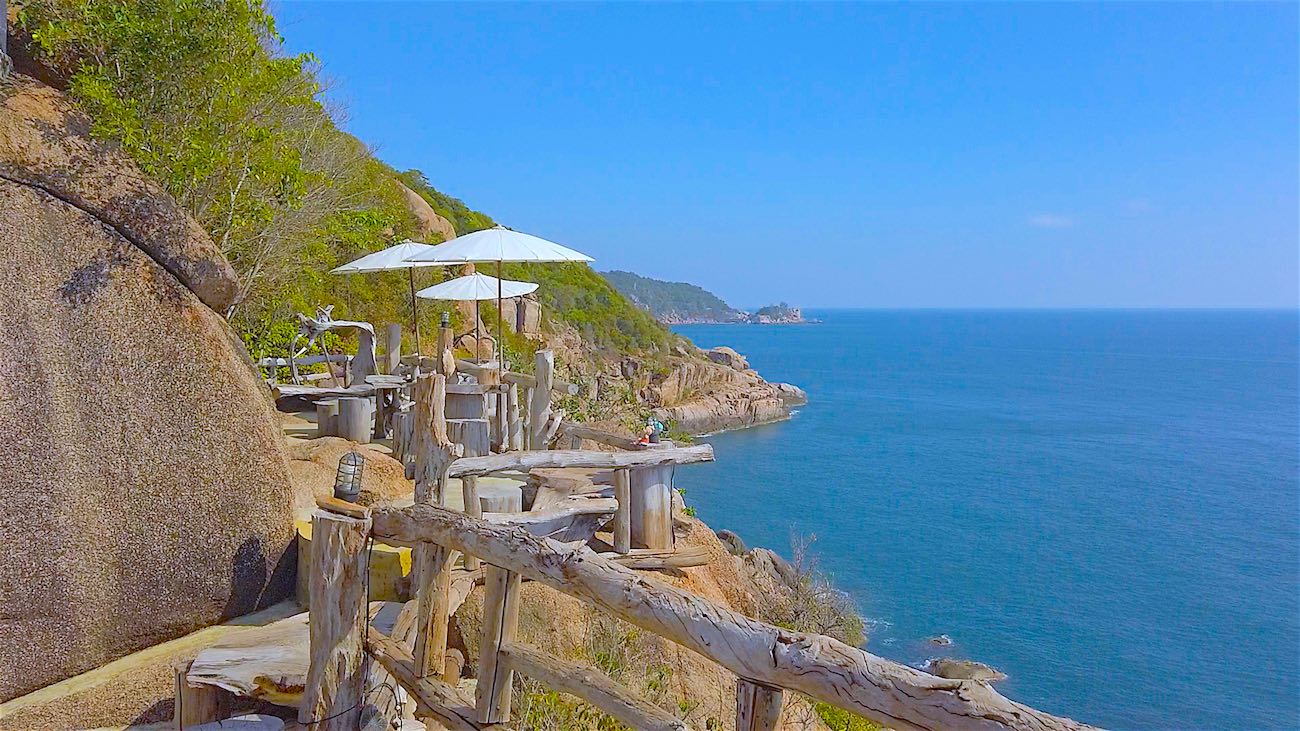 Panoramic Views at Lang Khai Bay
Both bays are backed by hills and the beach sits in front of the valley that runs between these hills.
The beach is very small and quite rocky, but the bay is one of the most hidden and less known snorkeling locations on the island.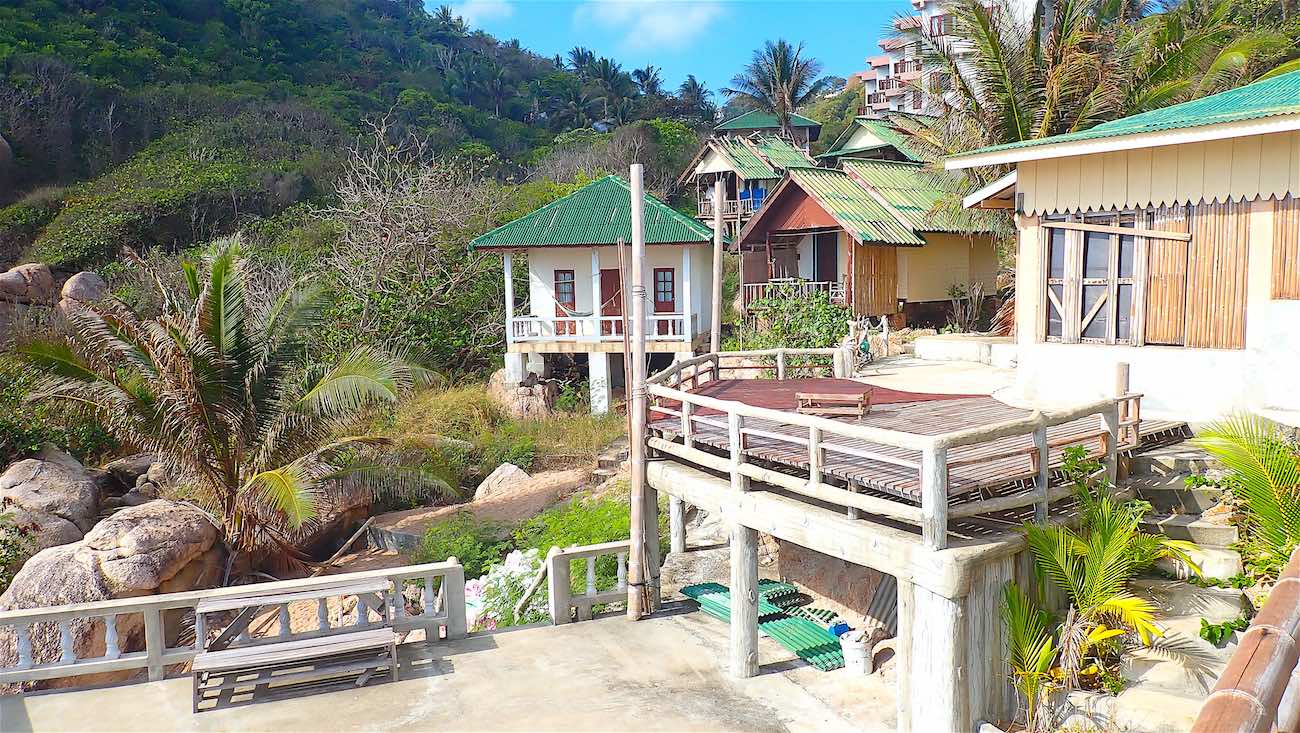 Accommodation at Lang Khai Bay Koh Tao
There is budget accommodation here with an access road and bungalows offering travelers serenity and tranquility along the eastern coastline.
The bungalows are basic with mosquito nets and fans and are nicely spaced out, which means they offer a peaceful and quiet place to escape the busier parts of the island.
There are long-term rates available for the accommodation in this location if you are planning to stay for more than a few weeks and pier transfers are available when you arrive.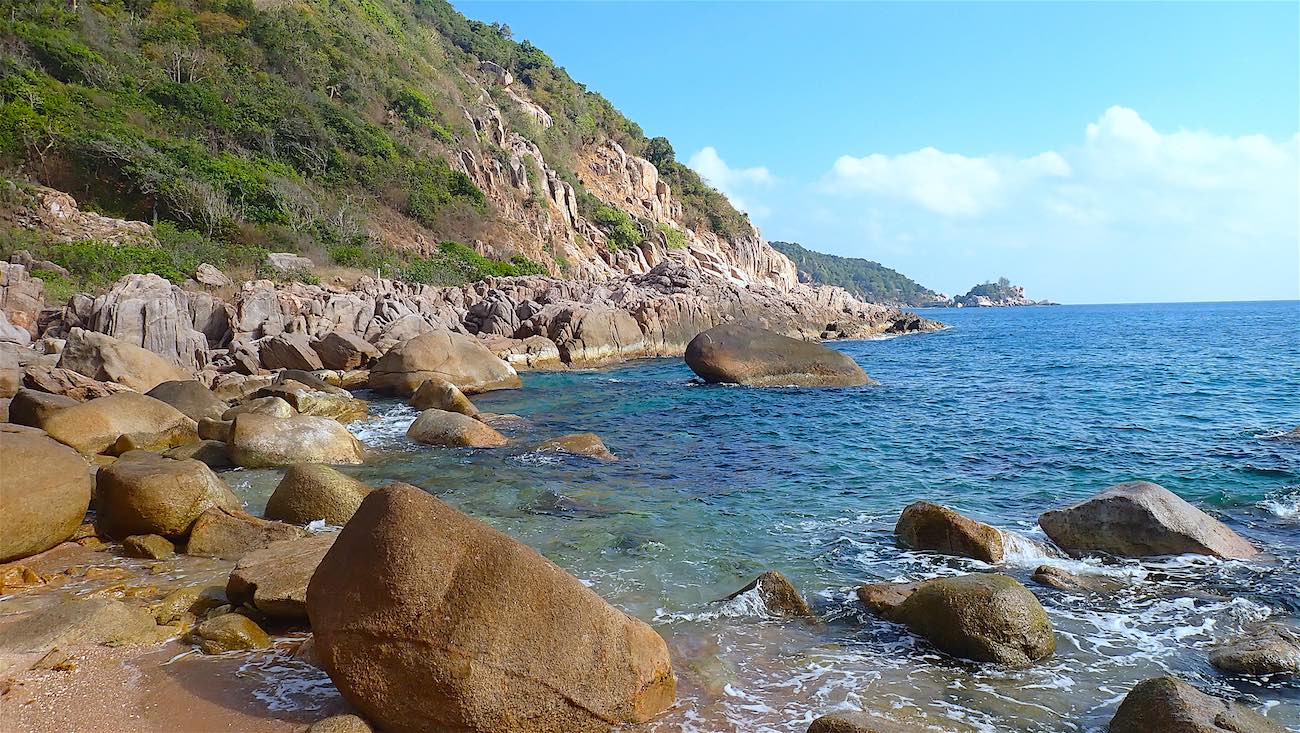 Snorkeling Activities at Lang Khai Bay
Whilst the beach is mostly rocky, it has boulders on each end that create underwater rock formations.
These are covered with different types of corals and have marine life dashing in between, which provides a perfect opportunity for snorkelers to explore.
On the north side of the bays, you will find the best snorkeling in the bay as the water is a little deeper, where it can be up to around 10 metres.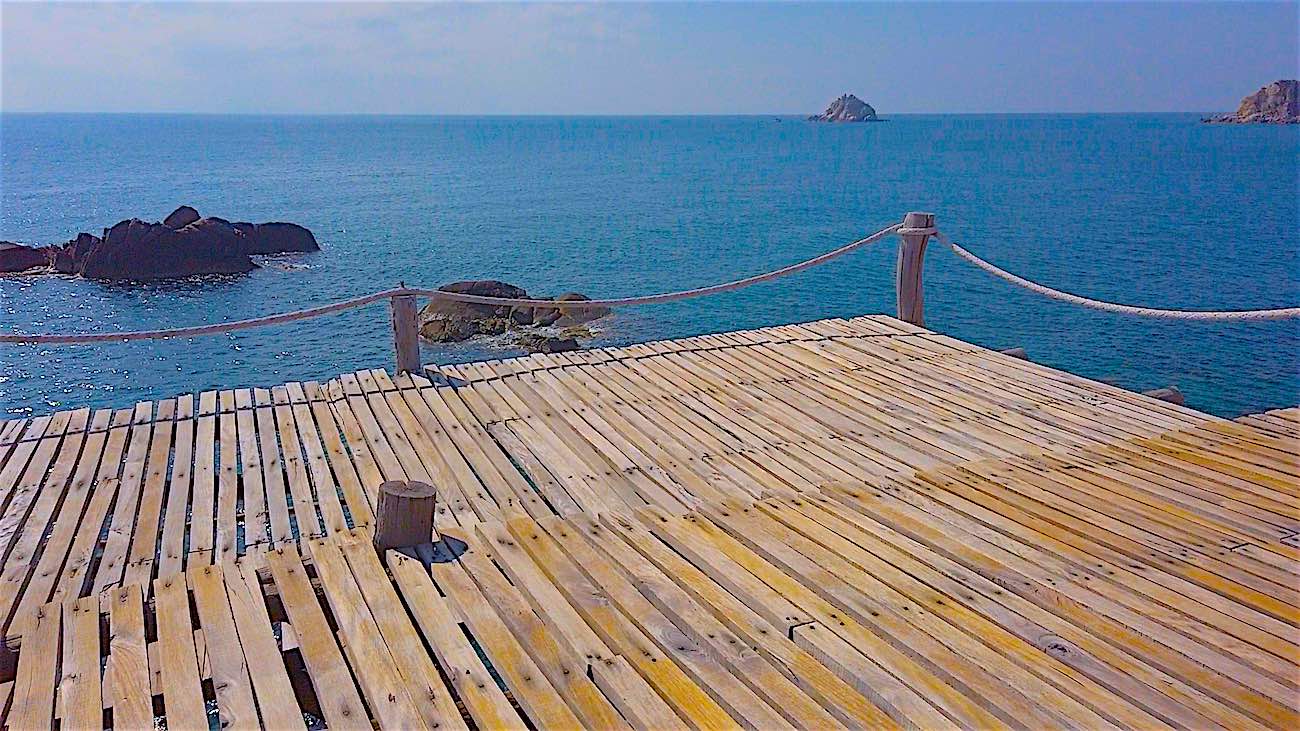 King Kong Rock
Alternatively, if you go to the resort on the cliff in Aow Lud bay, you can take the walkway down to an area known as King Kong Rock.
This area provides an ideal location to go snorkeling and offers day trippers or residents an abundance of marine life.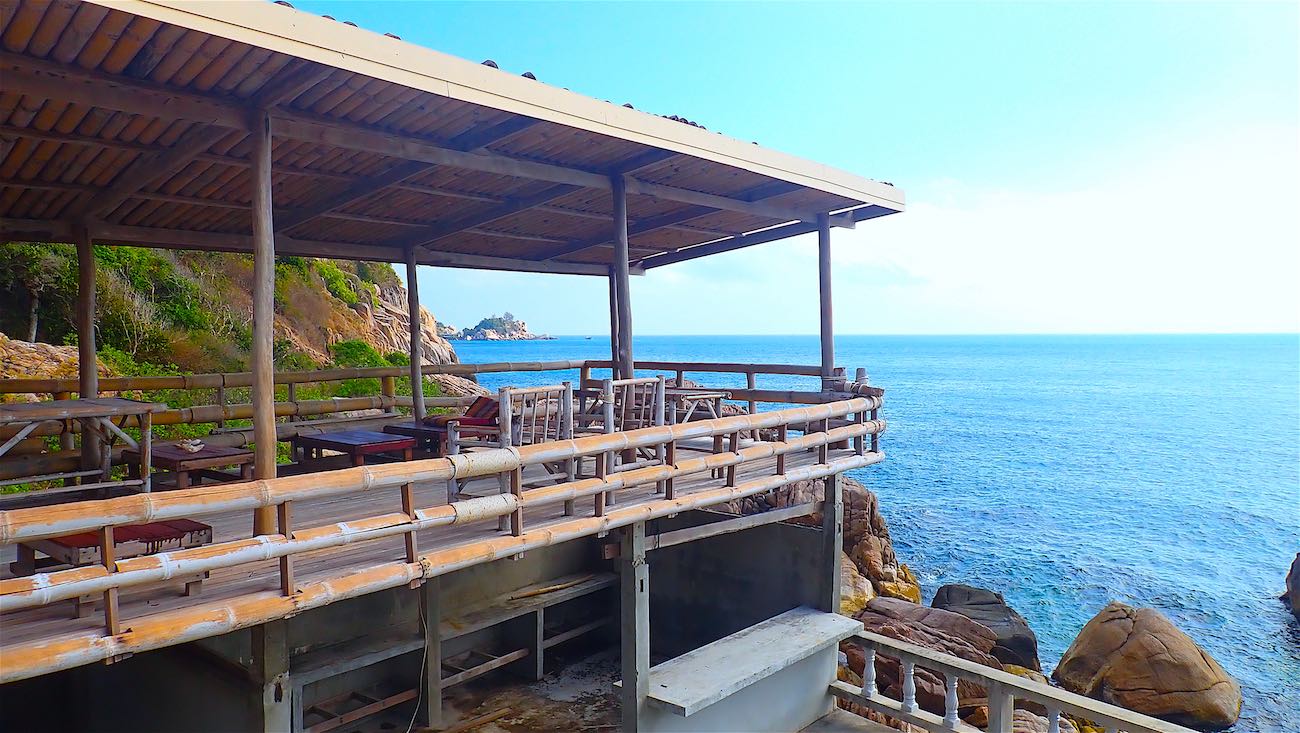 Explore the Hidden Beauty of Lang Khai Bay on Koh Tao
Lang Khai bay is one of those locations that is off the beaten track and quite often overlooked by tourists. It provides visitors with a day of exploration and adventure and is a perfect location for photo opportunities.
On a beautiful sunny day, visitors can easily hike or use scooters to experience all three bays in this area of the island and visit Tanote bay, Lang Khai bay and Aow Leuk bay.