Koh Tao Regal Resort in Mae Haad
The Koh Tao Regal offers a beachfront location on one of the quietest and secluded parts of the beach on the west coast of Koh Tao and is a great place to enjoy the spectacular sunsets.
Ocean View
The Regal resort offers a choice of air conditioned rooms; superior, pool view, garden view and ocean view as well as family rooms and two spacious traditional Thai style bungalows.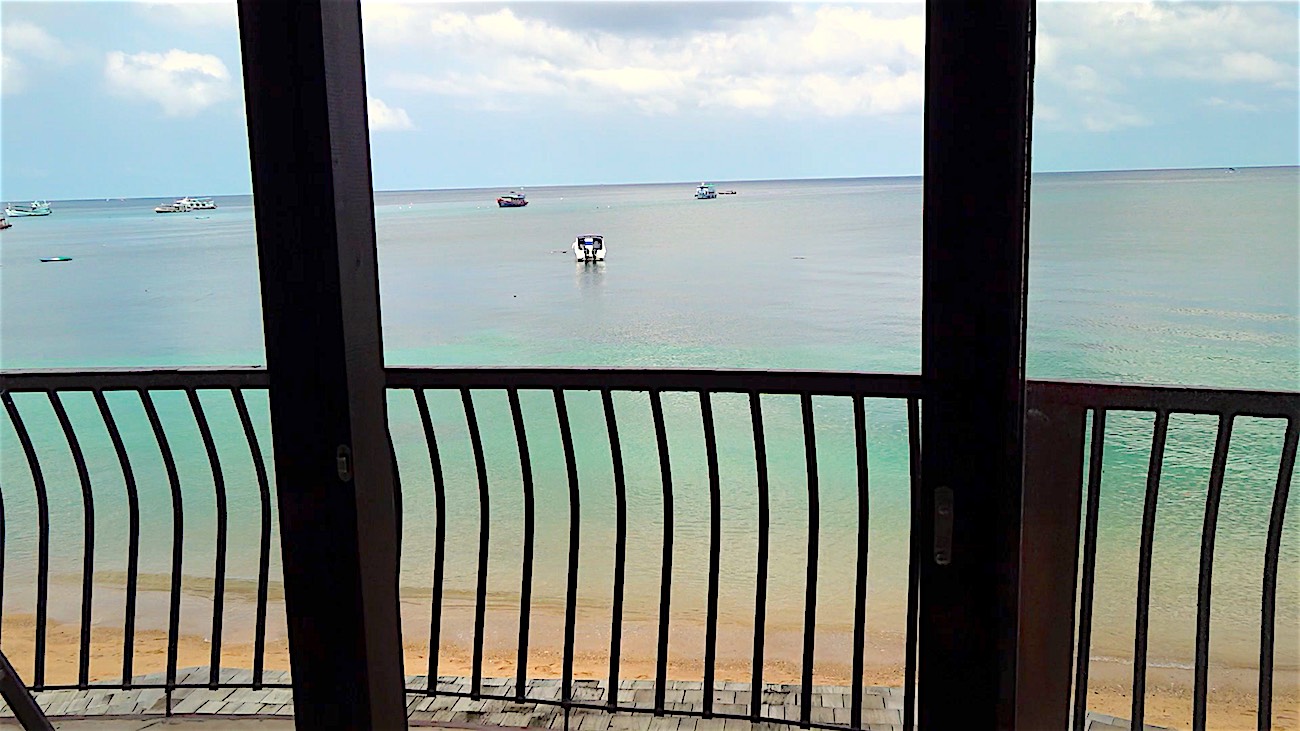 Popular Beach Resort in Mae Haad Koh Tao
The Koh Tao Regal offers a range of accommodation options to suit everyone's taste and budget and is centrally located on Mae Haad beach.
All rooms are supplied with inclusive Wifi, fridge, tea & coffee and this family friendly resort offers daily housekeeping and free drinking water.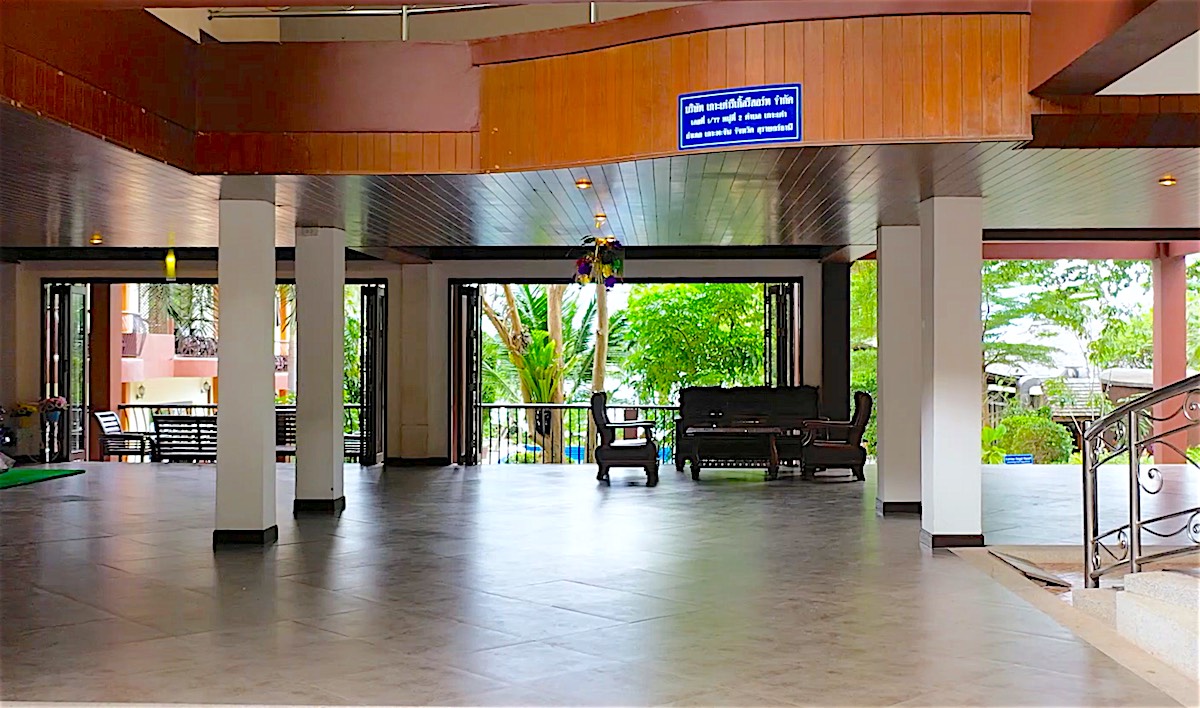 Taxi Transfers
There is a free taxi transfer to and from the main ferry pier to assist with luggage and the resort offers traditional massage spa on the premises.
The resort boasts one of the most iconic swimming pools on Koh Tao as its centrepiece, situated in the middle of the resort, together with sun loungers and is a perfect place to cool down during that hot, tropical midday sun.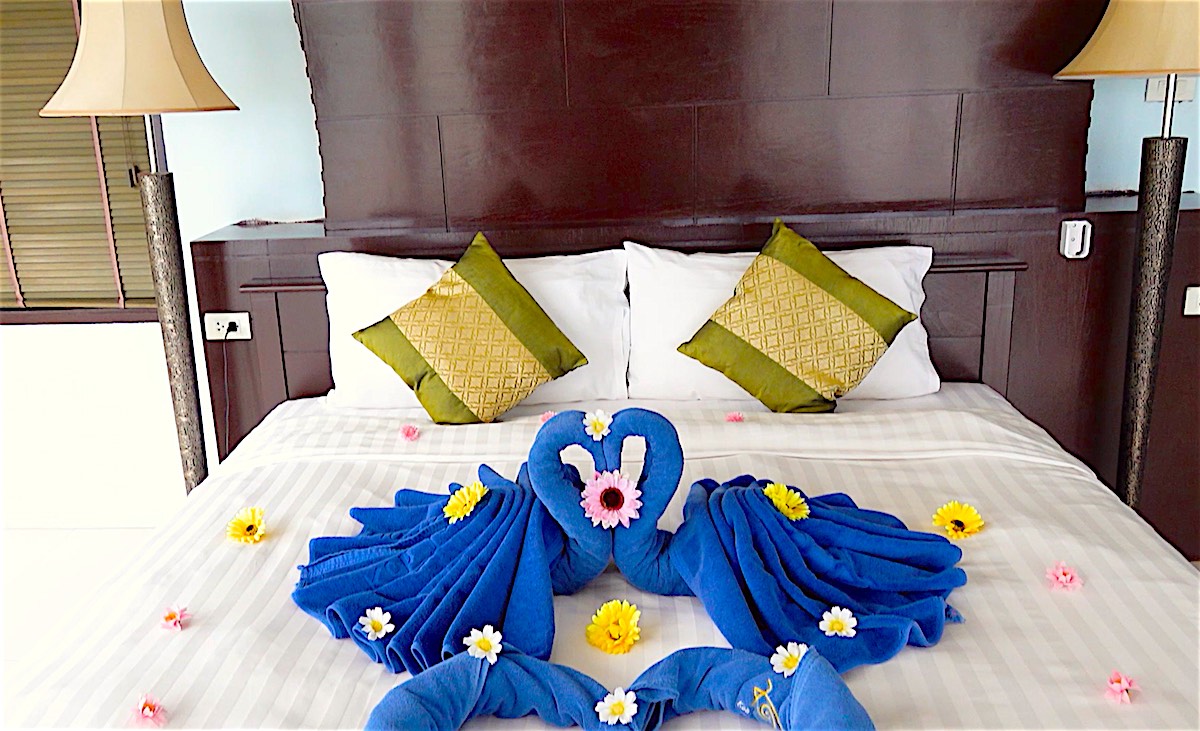 Beach Front Restaurant and Beach Bar on Koh Tao
For customers who want to stay local, there is a beachfront restaurant that offers a traditional Thai menu along with many favourites from back home and they serve superb Mango smoothies.
With a poolside beach bar serving refreshing drinks, along with several popular restaurants within a short walk, you don't need to walk far to enjoy your Koh Tao holiday when staying at this hotel.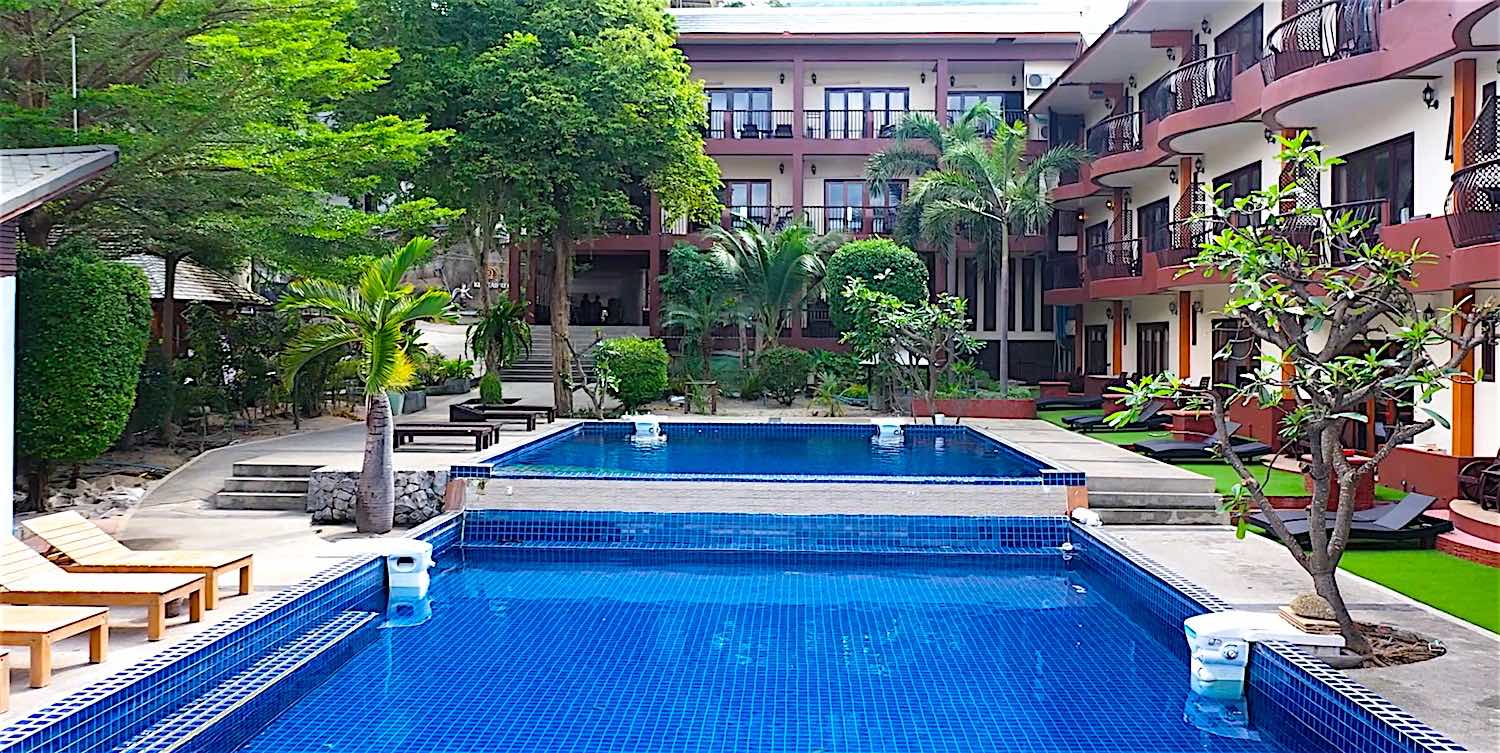 Popular Location
The Koh Tao Regal Resort offers visitors to Koh Tao an inclusive, friendly stay and is perfectly located for you to relax on the beach or you can walk to Sairee beach in 15 minutes.
You can contact us for more information about the Koh Tao Regal resort to discuss your itinerary.