Popular Activities at Koh Tao Leisure Park
Located just outside Mae Haad on the road to Chalok Baan Khao, the Koh Tao Leisure Park offers a friendly environment with fun and games for families, couples or groups.
Fun Activities
If you are a visitor to Koh Tao looking for alternative activities, this trendy venue gives you a different option to the beaches or ocean, with lots of fun during the day or the evening time.
A former coconut plantation, the Koh Tao Leisure Park sits in a beautifully landscaped garden setting, seemingly a world away from the beaches and stunning bays that Koh Tao is famous for.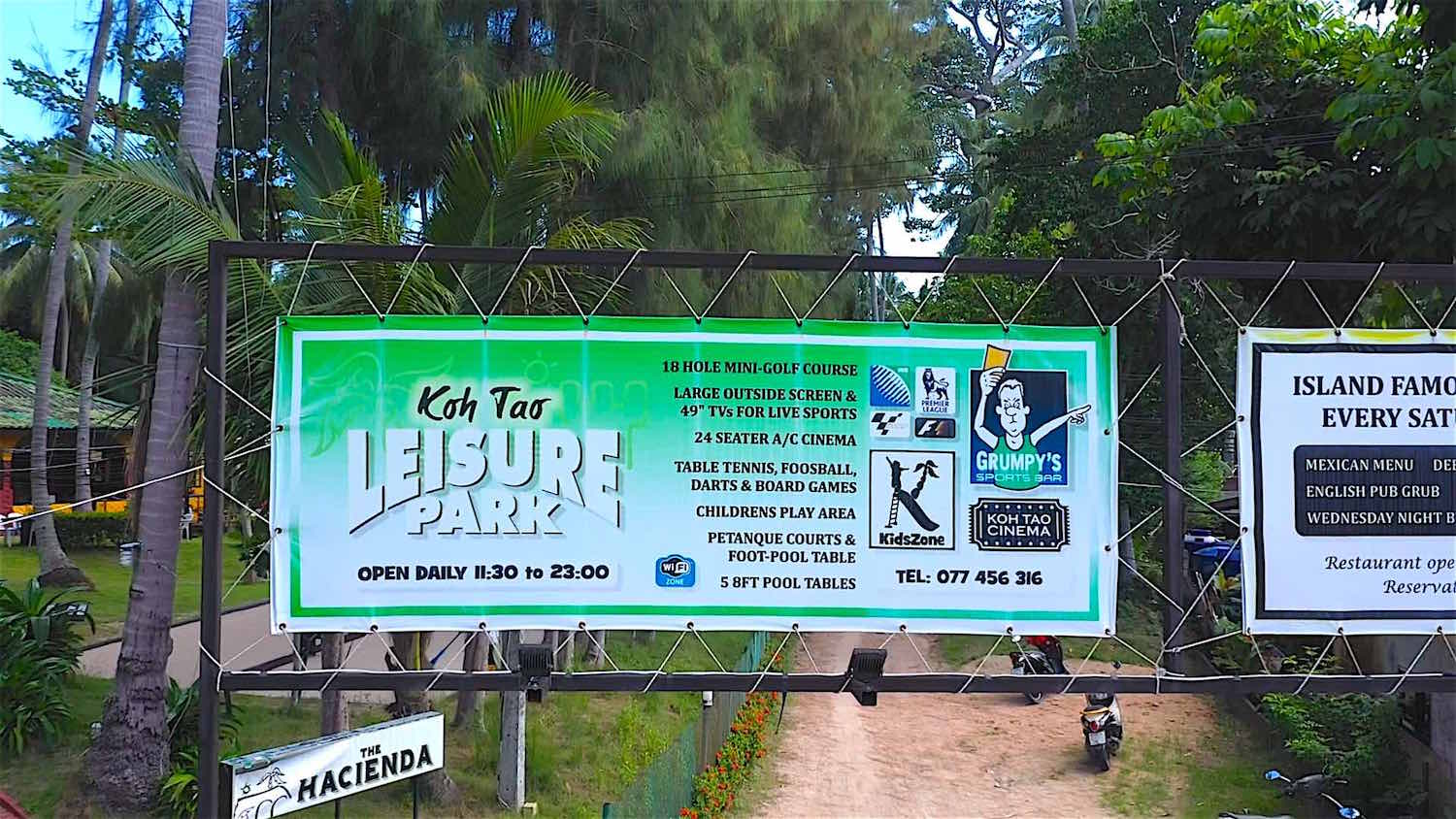 18 Hole Mini Golf at Koh Tao Leisure Park
The main attraction is an 18-hole mini golf course, which is floodlit for those that prefer a round during the cooler evening time.
You can enjoy unlimited rounds for a set price, offering great value and it is a great way to spend a fun packed couple of hours with friends or family.
Goofy Golf
The course includes goofy golf on all 18 holes, which involves spinning a wheel for a random challenge you must take, such as standing on 1 leg whilst taking a shot or swapping scores with another player.
This is a great alternative for a second round and with Grumpy's sports bar offering a well-stocked bar, you have all the ingredients for a fun packed afternoon or evening at great value.
Koh Tao Leisure Park offers much more than the mini golf with lots of other activities to keep you occupied for hours.
Koh Tao Leisure Park Activity Centre
For pool enthusiasts there are five 8ft professional standard pool tables. The Koh Tao Leisure Park also offers two floodlit Pétanque courts, popular with the French community living on Koh Tao and a giant 7metre x 3metre footpool court.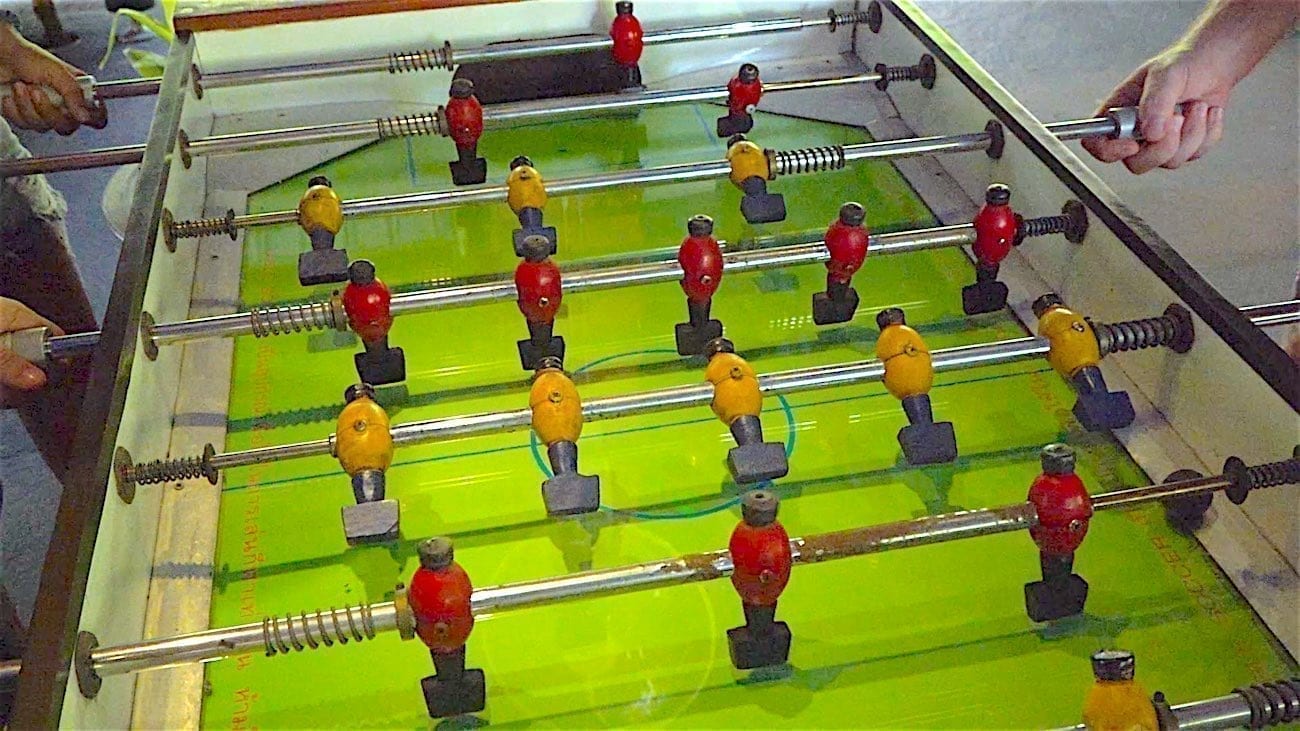 Watch Movies
There is a 24 seat air conditioned cinema with comfortable sofas, showing the latest releases plus conservation movies and old classics during the evenings and kids movies during afternoons.
The cinema boasts a 3 metre screen with great surround sound and for special requests you can give them a call to find out what is showing.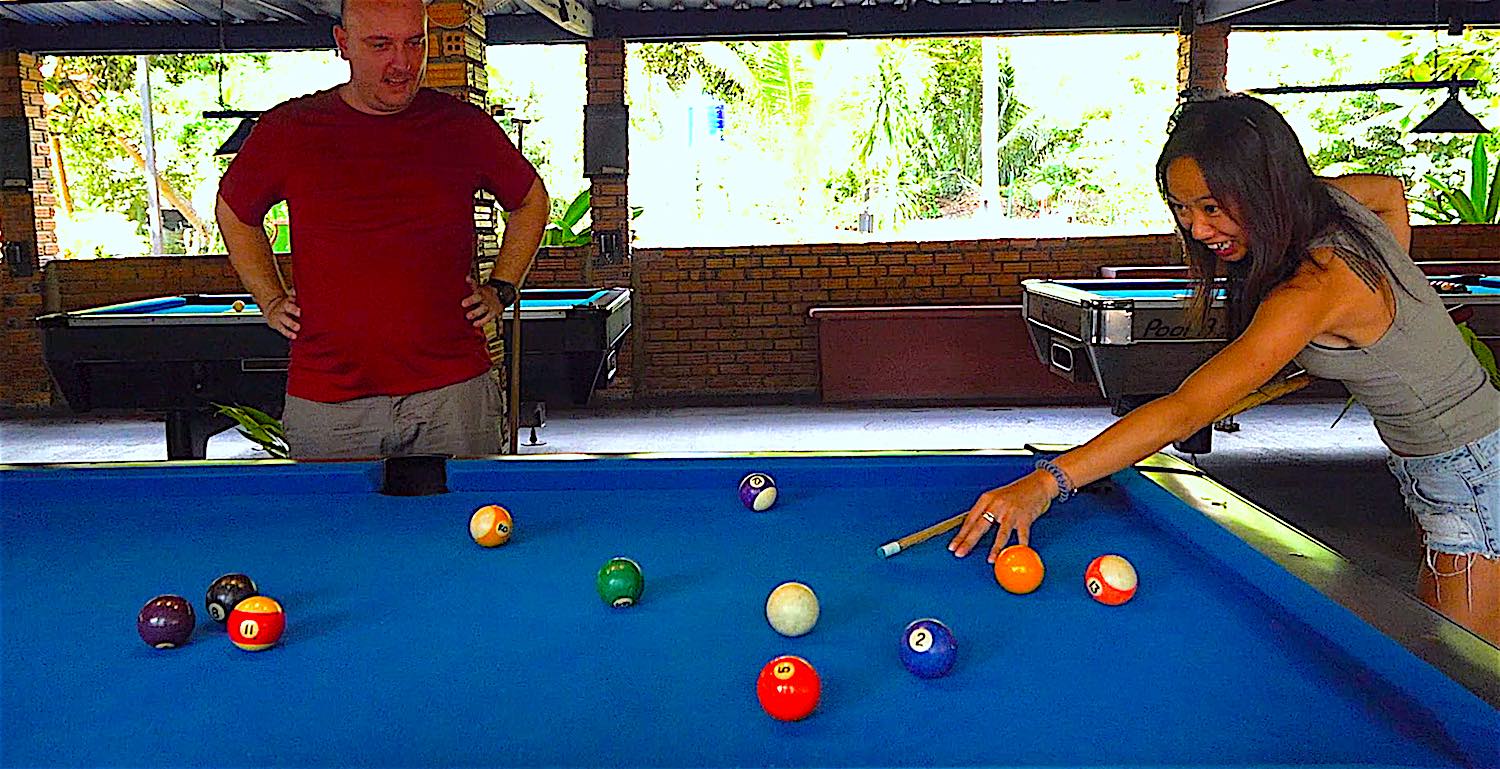 Popular Restaurant with Bar & Grill
Koh Tao Leisure Park has a popular on-site restaurant with an extensive menu providing tasty home comforts such as pizza's & burgers and delicious desserts.
The restaurant provides table service so you will not go hungry even while enjoying a movie. Hacienda Bar & Grill is famous across the island and fondly known as the 'home of the roast,' offering superb roast dinners at weekends.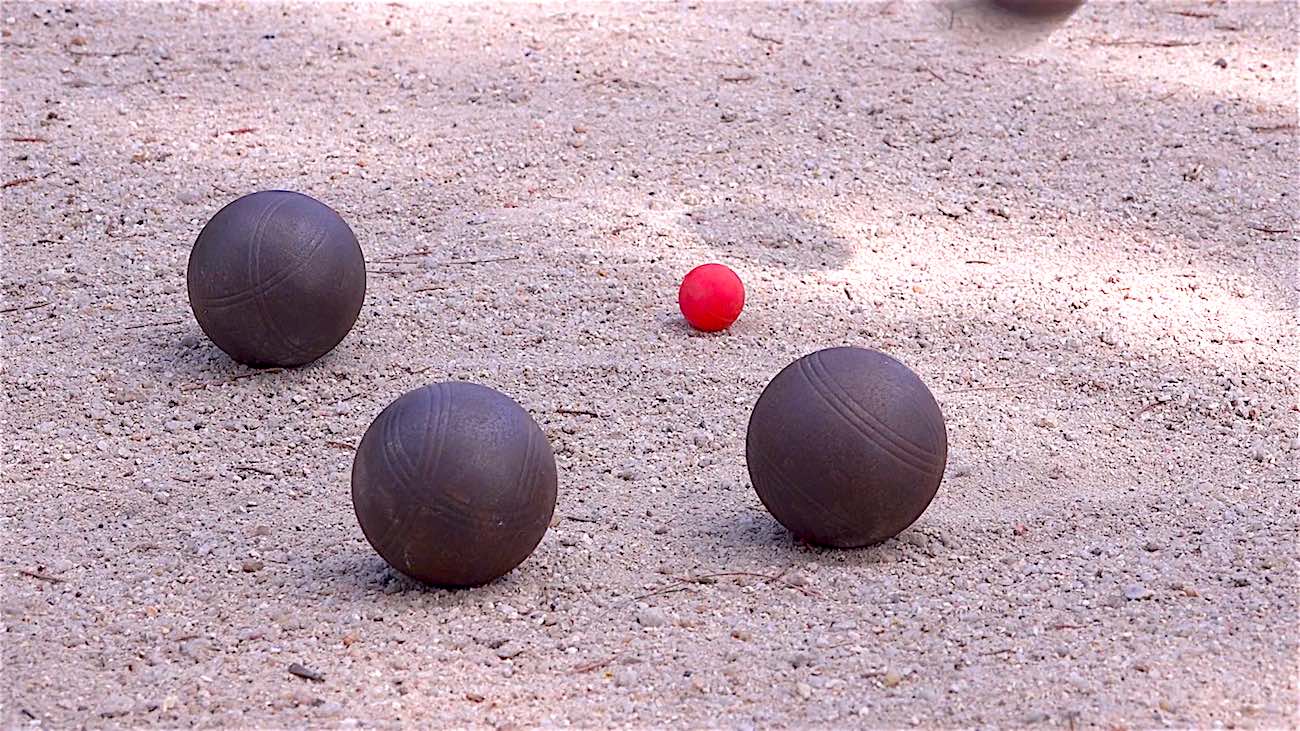 Kids Play Area at Koh Tao Leisure Park
And if the children are still running around there is a family friendly kids indoor soft play area, together with outdoor garden games to keep them busy in a safe environment.
An added bonus is Grumpy's Sports Bar with several TV screens positioned around the Koh Tao leisure park, in addition to a big screen showing live EPL every weekend, as well as every F1 and Moto GP live.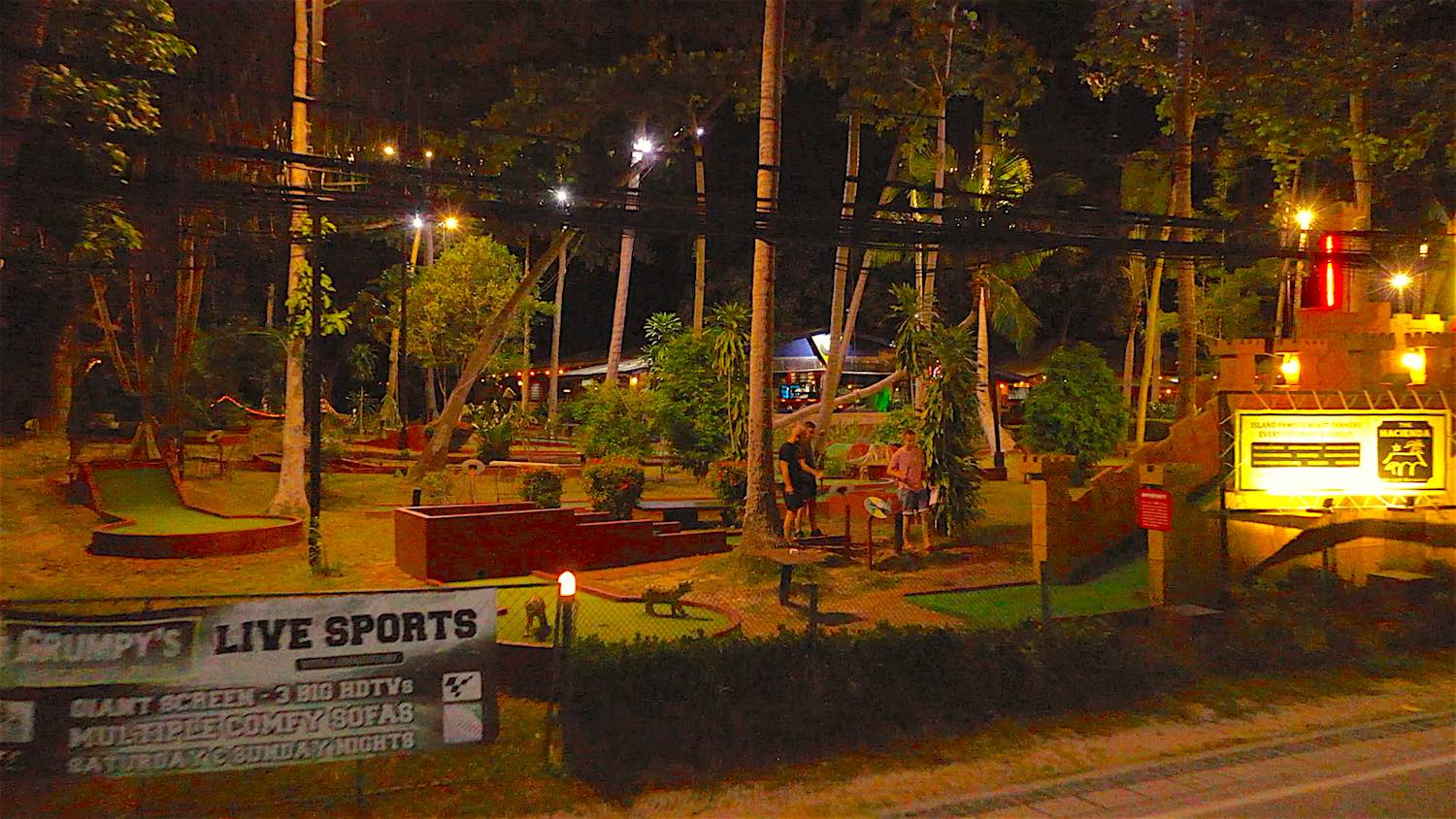 Grumpys Sports Bar
Grumpy's is a popular bar with Koh Tao locals, especially on weekends, where they go to watch the motorsports action live.
Koh Tao Leisure Park is a great choice to keep the kids occupied or if you have a day off from scuba diving or snorkeling and just want to relax, have fun, eat great food, watch some sports and have a drink, all at the same venue.