Food & Drink Information on Koh Tao
For many people, a trip to Thailand provides the perfect opportunity to indulge in the local cuisine and try something you wouldn't have on a daily basis back home.
This doesn't mean that the only food you want to eat is Thai, so it's good to know that there are other options available and Koh Tao has plenty of these.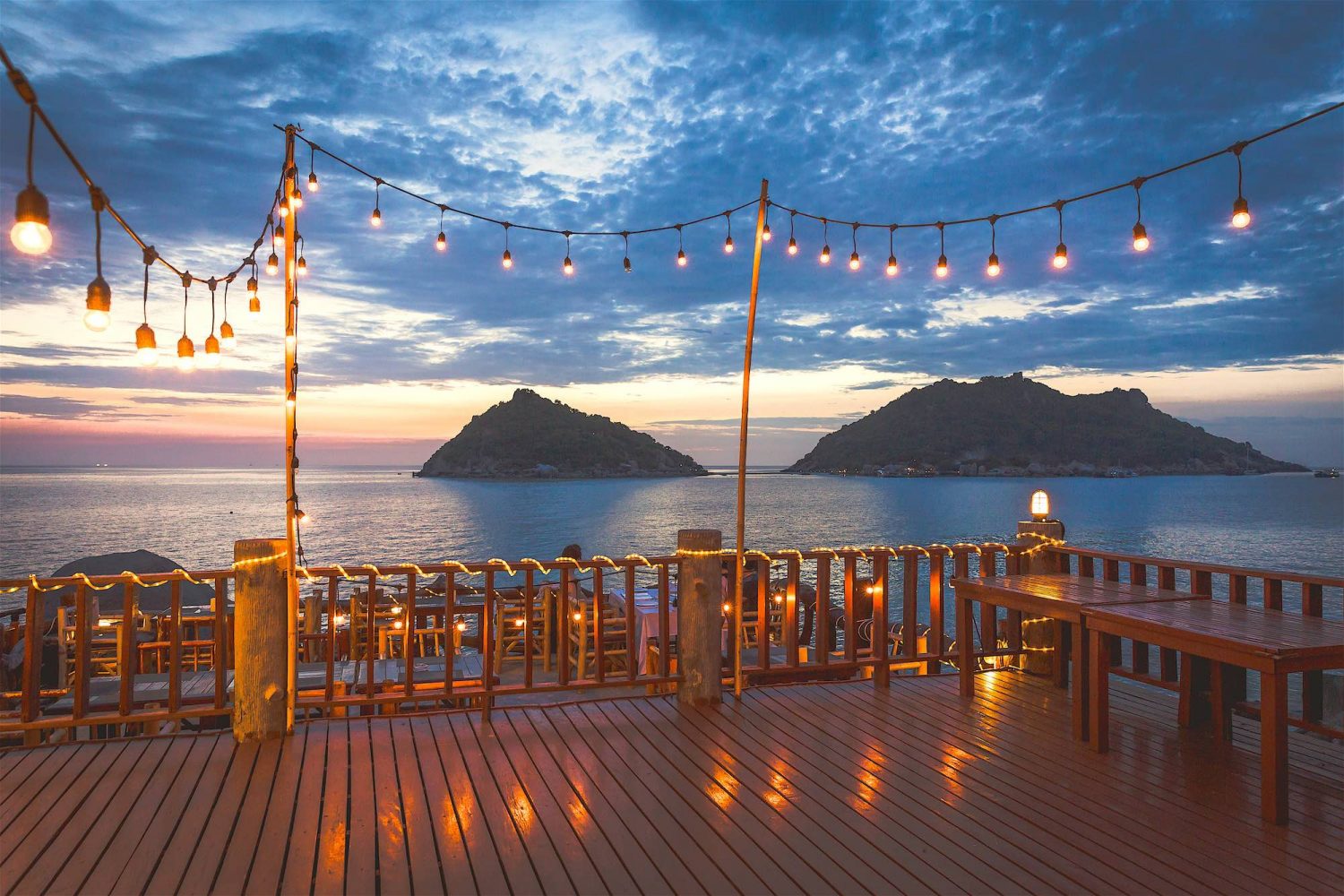 Budget to Fine Dining
The island has a wide variety of restaurants, ranging from budget cafes to high-end fine dining restaurants in luxury resorts.
Throughout each price range, there is a variety of different cuisines you can indulge in so you can enjoy a few different flavours, no matter what your budget.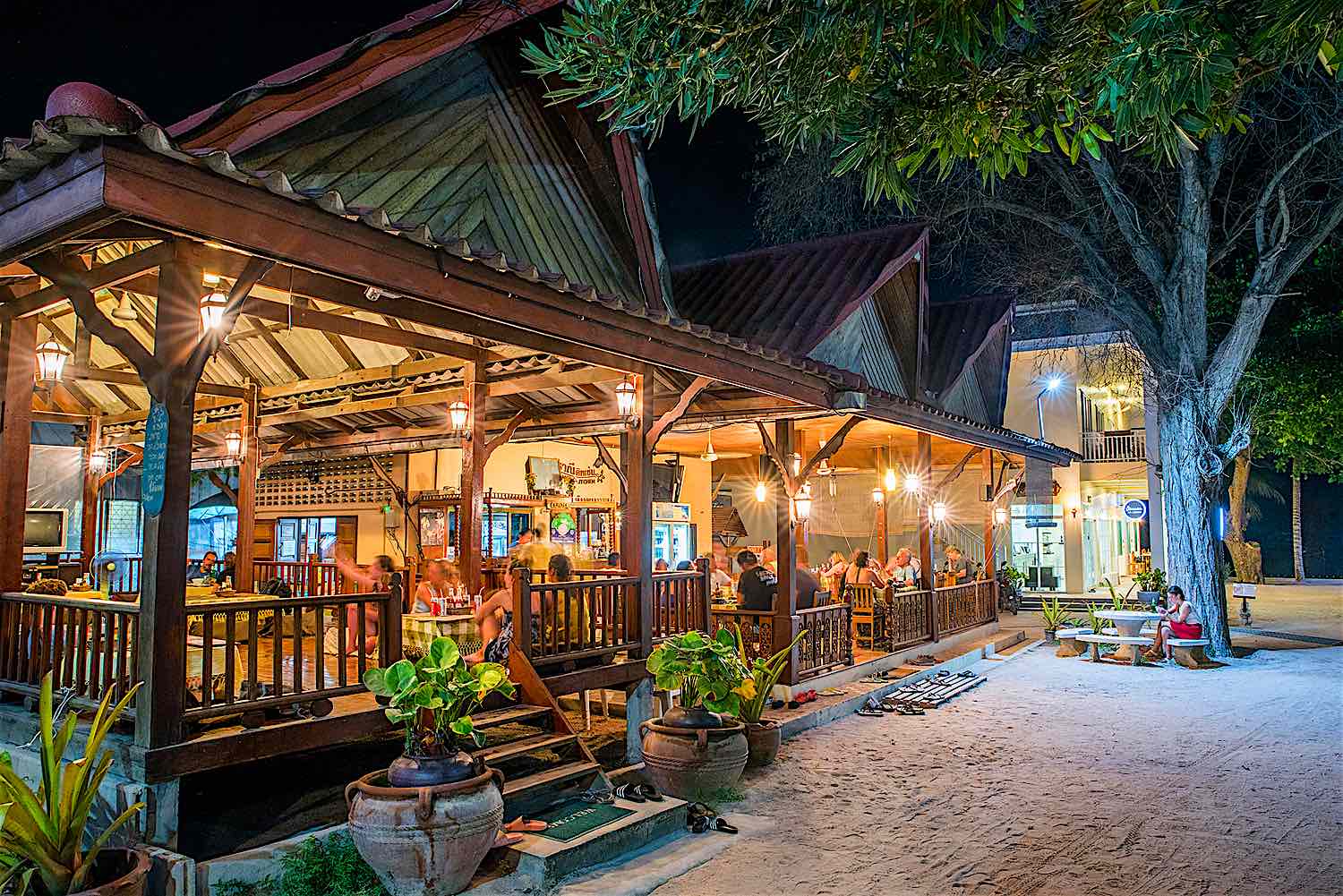 Thai Food Restaurants on Koh Tao
As you would expect, there are numerous local Thai restaurants offering great quality and affordable dishes such as Pad Thai, Tom Yum Goong and many delicious varieties of curry.
There are also a number of venues that offer a selection of Thai dishes alongside a range of Western dishes, which is great if you are in a group and not everyone is looking for the same style of food.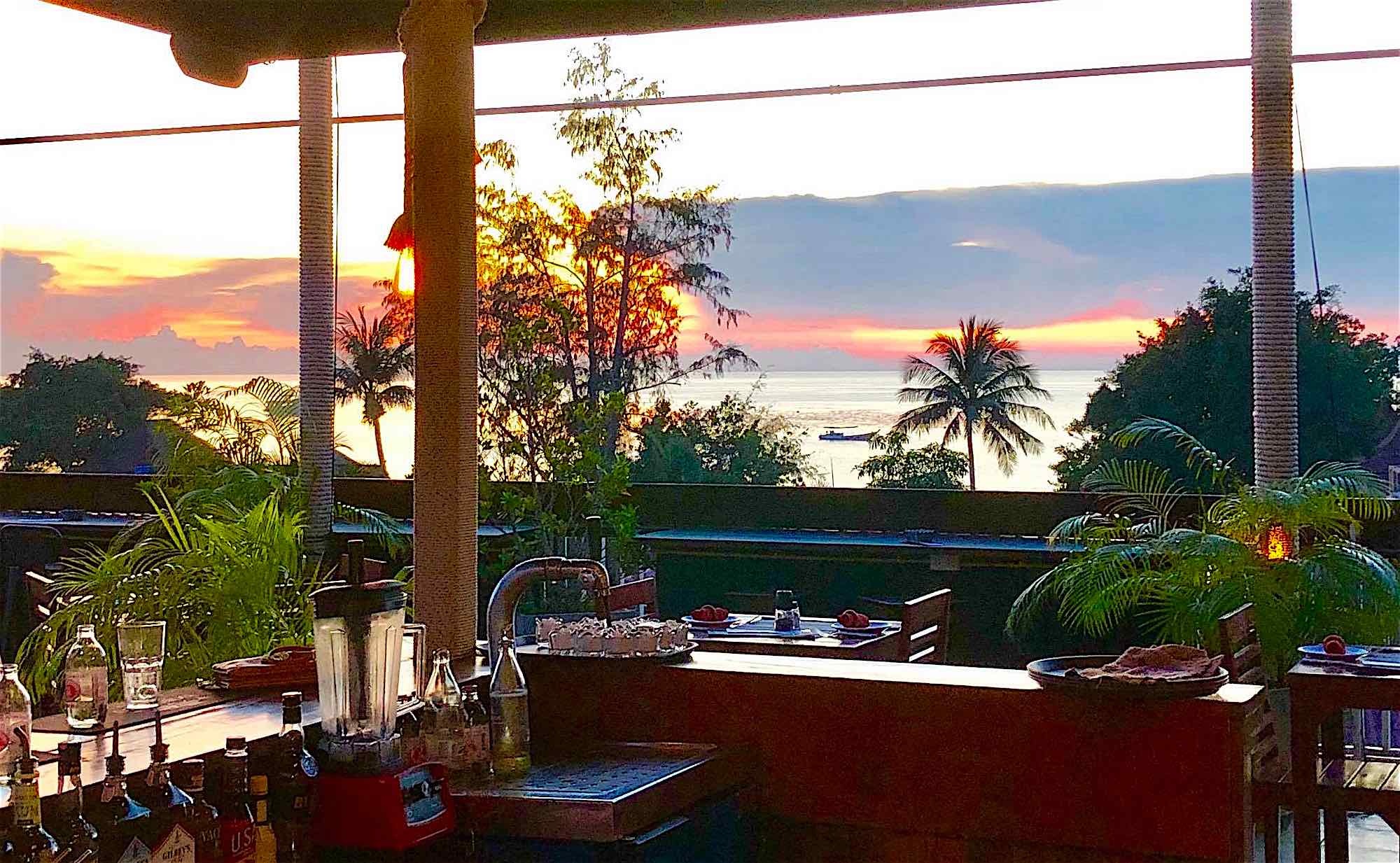 Fresh Seafood
As Koh Tao is a tropical island in the middle of the sea, it's not surprising to find there are lots of places offering daily fresh seafood barbecues.
You can pick your fish from the days catch and have it cooked and served to your liking.
As well as offering super fresh catch, many of these venues are located beachside offering a fantastic view to enhance your dining experience.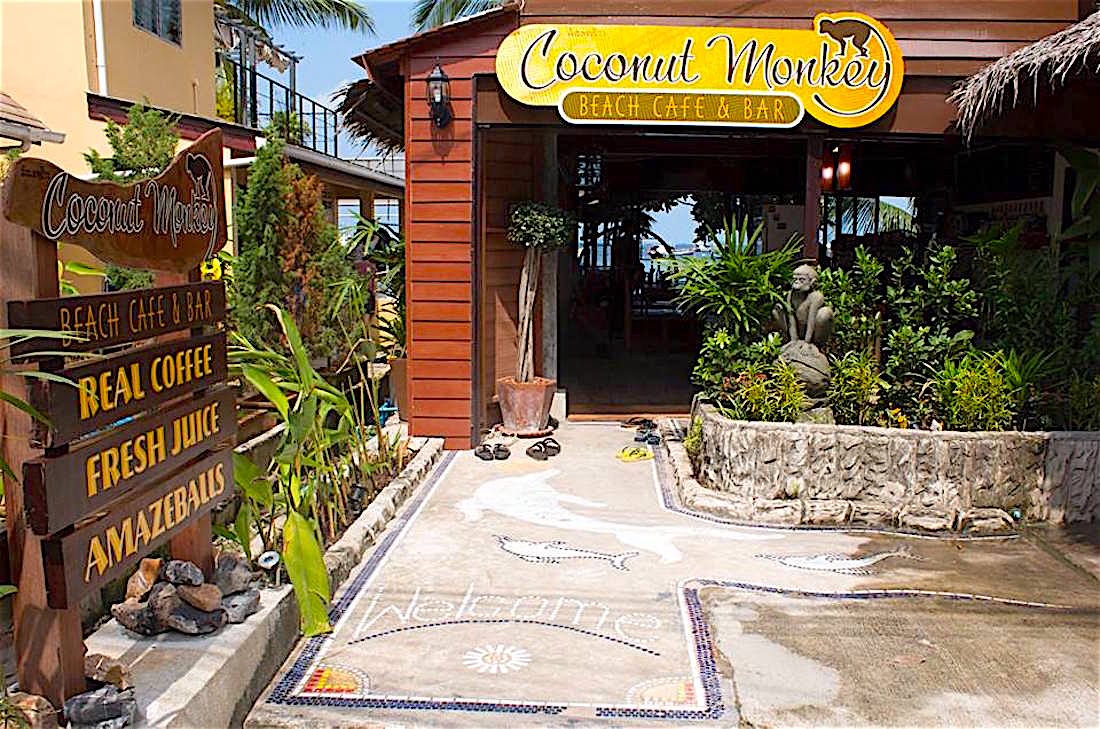 Coffee Shops on Koh Tao
There are a number of coffee shops and bakeries across the island, offering fresh bread, cakes and delicious sandwiches.
This is a great option for lunch, or if you are planning a day exploring the island, you can stop by before you leave and collect some takeaway so you don't have to worry about going hungry on your adventure.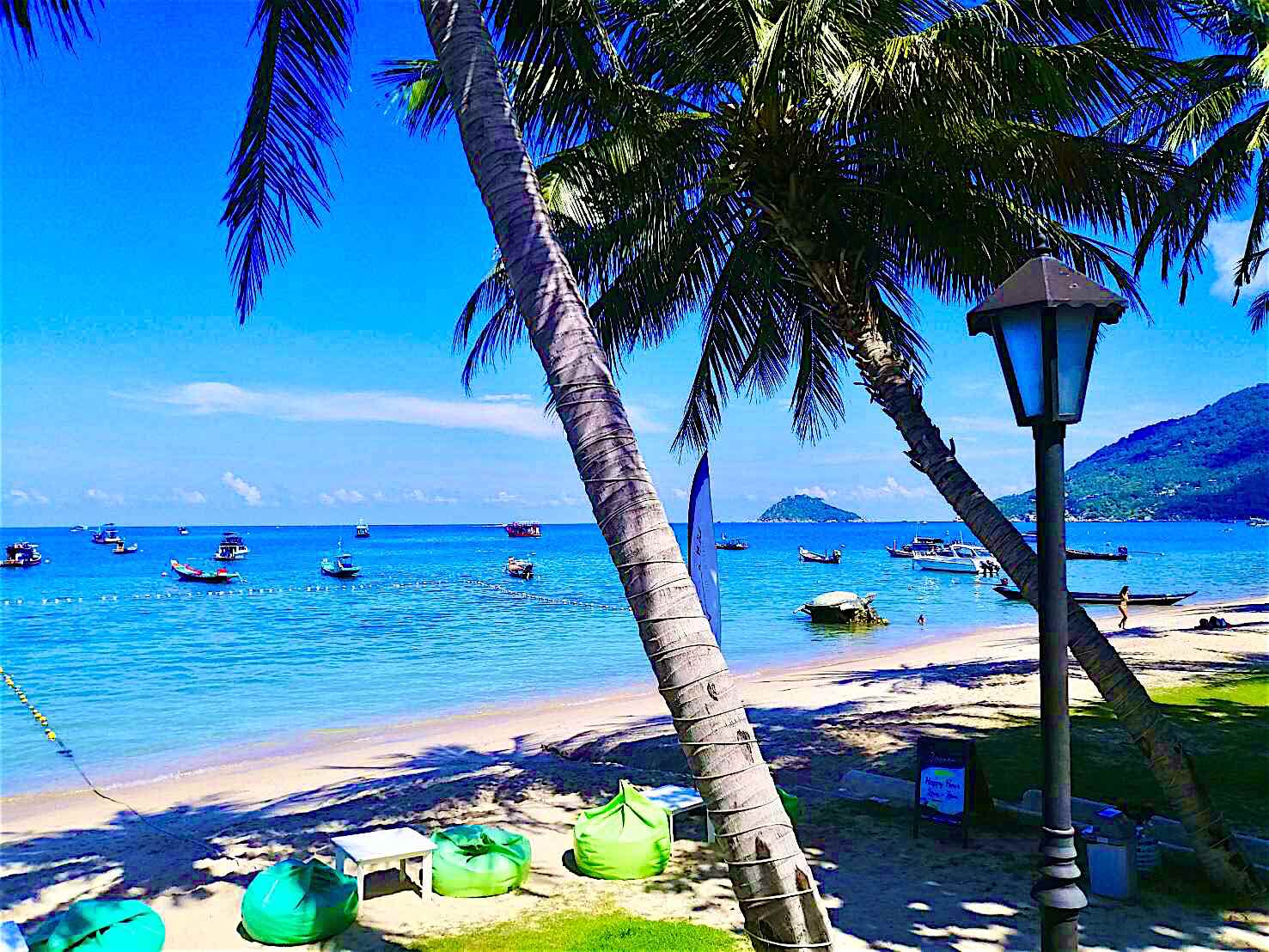 Western Style Food Restaurants on Koh Tao
If you are looking for a more Western style restaurant, try Italian and pizza restaurants, burger and taco bars, a greasy spoon, several British and Australian style pub restaurants that offer a good steak.
You will also find restaurants serving other Asian style cuisines, such as Japanese and Chinese and several serving Mexican food.
Vegetarian Food Restaurants on Koh Tao
And for visitors who are looking for a healthier meal, there are options including a salad bar, juice bars and a few vegetarian restaurants offering delicious plant-based foods.
You will also find a number of other restaurant menus contain healthy options as well.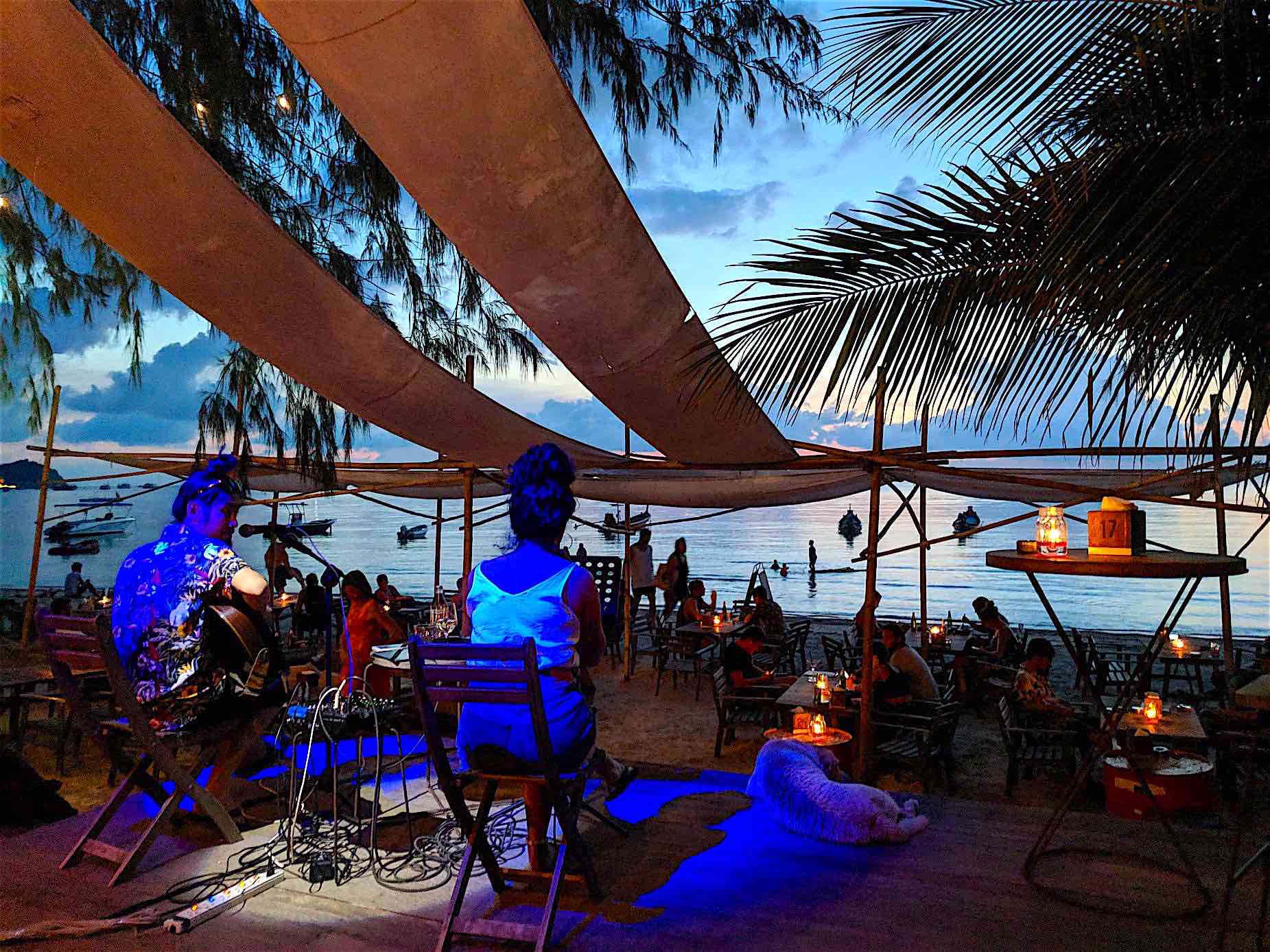 Bars to get a drink on Koh Tao
Many of the restaurants on Koh Tao also provide a great location for drinks and there are many bars to choose from if you don't want food.
Most offer a selection of wines, draught beers, craft beers and a cocktail list that will probably contain local creations alongside the more traditional brands you would expect to see.
Craft Beers on tap
For something a bit different you can visit the exclusive craft beer bar and try one of the 100's of beers and ciders they stock.
Whatever preferences you have for food and drink, Koh Tao offers choices to suit every visitors taste.
From traditional beach bars, live sports bars and restaurants with stunning sunsets, to mountain viewpoints, there is a huge selection for discerning travellers.
Frequently Asked Questions
Where are the best beach bars on Koh Tao?
Sairee Beach is considered to be the most popular place to visit as there are many bars along the beach offering various activities including fireshows, live music, beach parties and other special promotions. If you want to avoid the crowds, north and south Mae Haad beach offer a more relaxed social scene and both beaches face west so enjoy the most amazing sunsets. There are beach bars in the south of the island at Chalok Baan Khao and in various places around the island in more secluded resorts and bays.
Where are the best restaurants on Koh Tao?
Koh Tao has a wide and varied restaurant scene with food from around the world. As a visitor you have a huge range of restaurants to choose from located all around the island. Sairee beach, Mae Haad and Chalok Baan Khao have amazing and highly rated restaurants if you are staying in one of these three main villages. There is a wide selection of popular and highly regarded restaurants on the main roads leading to the main villages and in more remote viewpoints, resorts and bays.
Is Koh Tao a good place for food and drink?
Koh Tao is a popular destination for food and drink connoisseurs with a huge selection of international food choices and authentic, traditional Thai food. The burgeoning multi cultural and ex-pat community has developed a modern food scene that sits perfectly alongside more traditional food venues. Ingredients used for food and branded drinks are a mixture of local and imported from around the world.
Is Koh Tao cheap?
Koh Tao is cheap compared to most western and some other Asia Pacific countries for consumables. Locally grown foods are cheap to buy compared to imported foods. Imported goods and supplies arrive by boat, which can add an additional small transport cost to some products. If its grown locally, it will generally be cheaper than if imported.
Is Koh Tao cheaper than Koh Samui?
Prices on Koh Tao are generally a little more expensive than on Koh Samui mainly due to the fact that Koh Tao is more remote in the Gulf of Thailand and a much smaller island with less infrastructure. Prices are relative to what the product or consumable is and if it's a local product or imported. Compared to western prices, goods are far cheaper on both Koh Samui and Koh Tao, but this is relative to the cost of living and income potential of the residents.