Scuba Diving at Aow Leuk Dive Site
Picture this…you are relaxing on a boat surrounded by palm trees and aquamarine water. The cool breeze rushes through your hair as you enjoy your picture perfect view.
This is what you can expect when visiting Aow Leuk bay on the east side of Koh Tao.
snorkeling or scuba diving
Aow Leuk is a beautiful bay located on the South Eastern coast of Koh Tao. With a variety of marine life and coral reefs, this is a perfect spot for a nice relaxing dive or snorkel.  It is as peaceful under the water, as it is on the surface.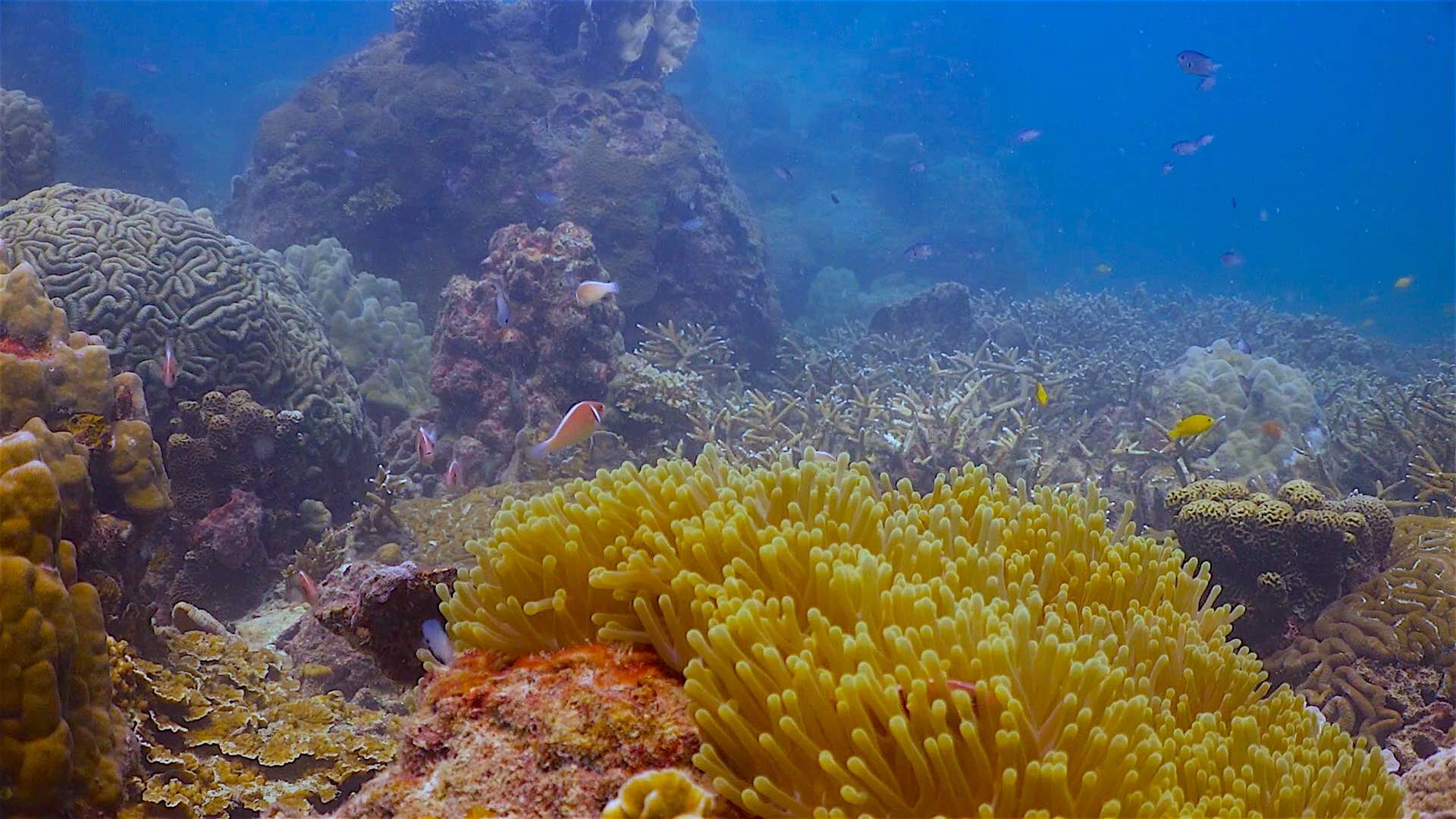 Beautiful Coral Reefs at Aow Leuk Dive Site
Closer to the beach on the northern side the dive site mostly consists of Staghorn, table and boulder corals. As you take a closer look you will see the boulder corals are alive with Christmas tree worms.
There are also plenty of giant clams and sea stars to help add to the array of colours of the corals. If you are really lucky you may spot young Black tip reef sharks closer to the beach.
Aow Leuk Bay & Hin Ngam
As the coral reaches quite close to the beach, you can enjoy a nice shallow dive from 5-12 metres. The southern side of the bay, referred to as Hin Ngam is slightly deeper. It is very similar to the other side, however, you can reach up to 15 metres in depth.
In between both sides there is plenty of sand, therefore making it great for training dives.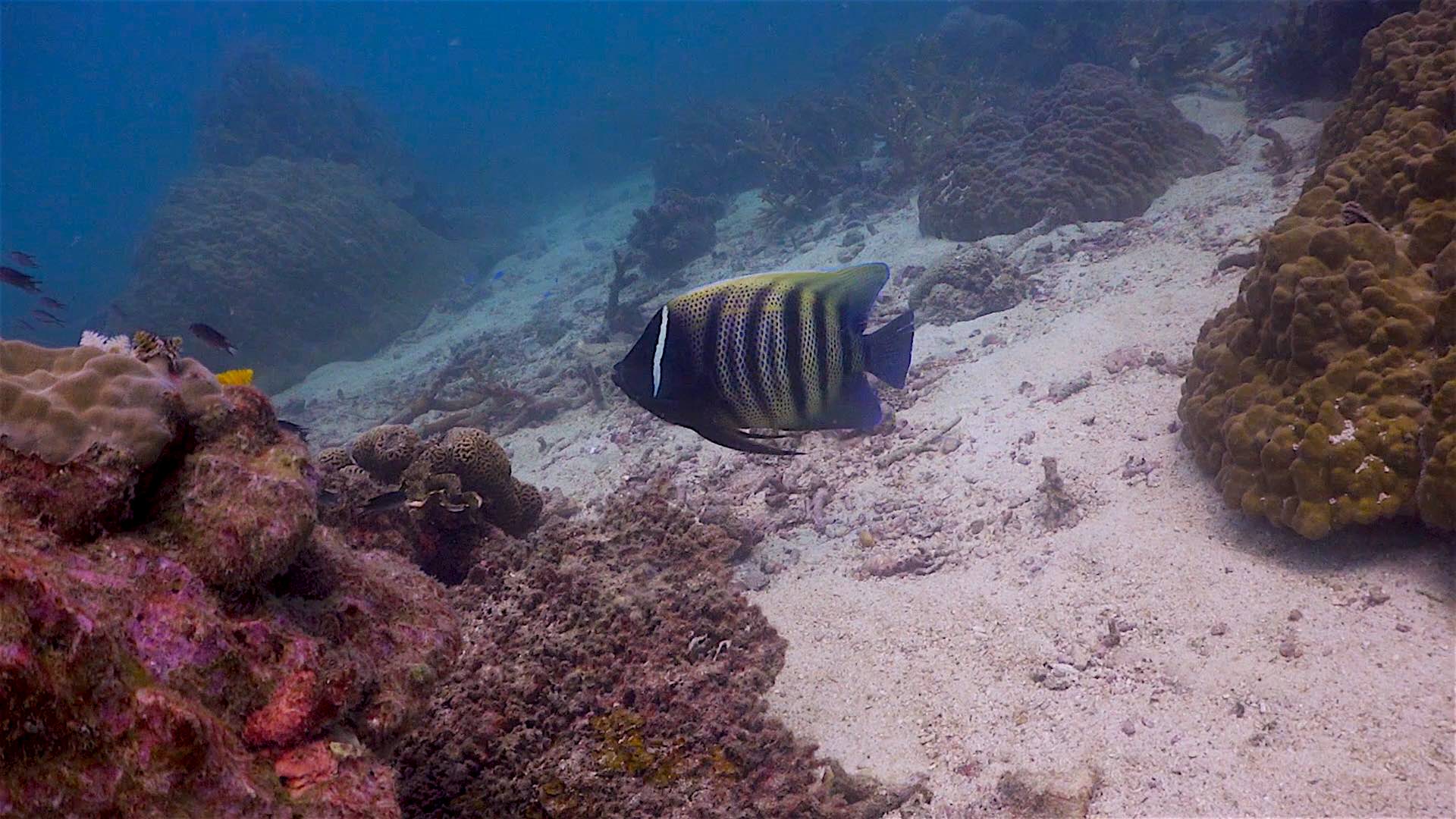 Aow Leuk Dive Site Artificial Reef
As you venture out into the sand, you may come across an artificial reef named Suan Olan. You may already be familiar with some of our other artificial reefs such as Buoyancy world and Junkyard Reef.
As you may already know, the purpose of manmade or artificial structures is to give an alternative home to marine life. Having these options also allows our natural sites, not to become over dived.
It is also fun to change things up and to see something new underwater. In Suan Olan, there is a model of a mini car. This structure was designed by the Mini Company and donated to Koh Tao. This will create some added excitement to your dive and something you do not want to miss out on.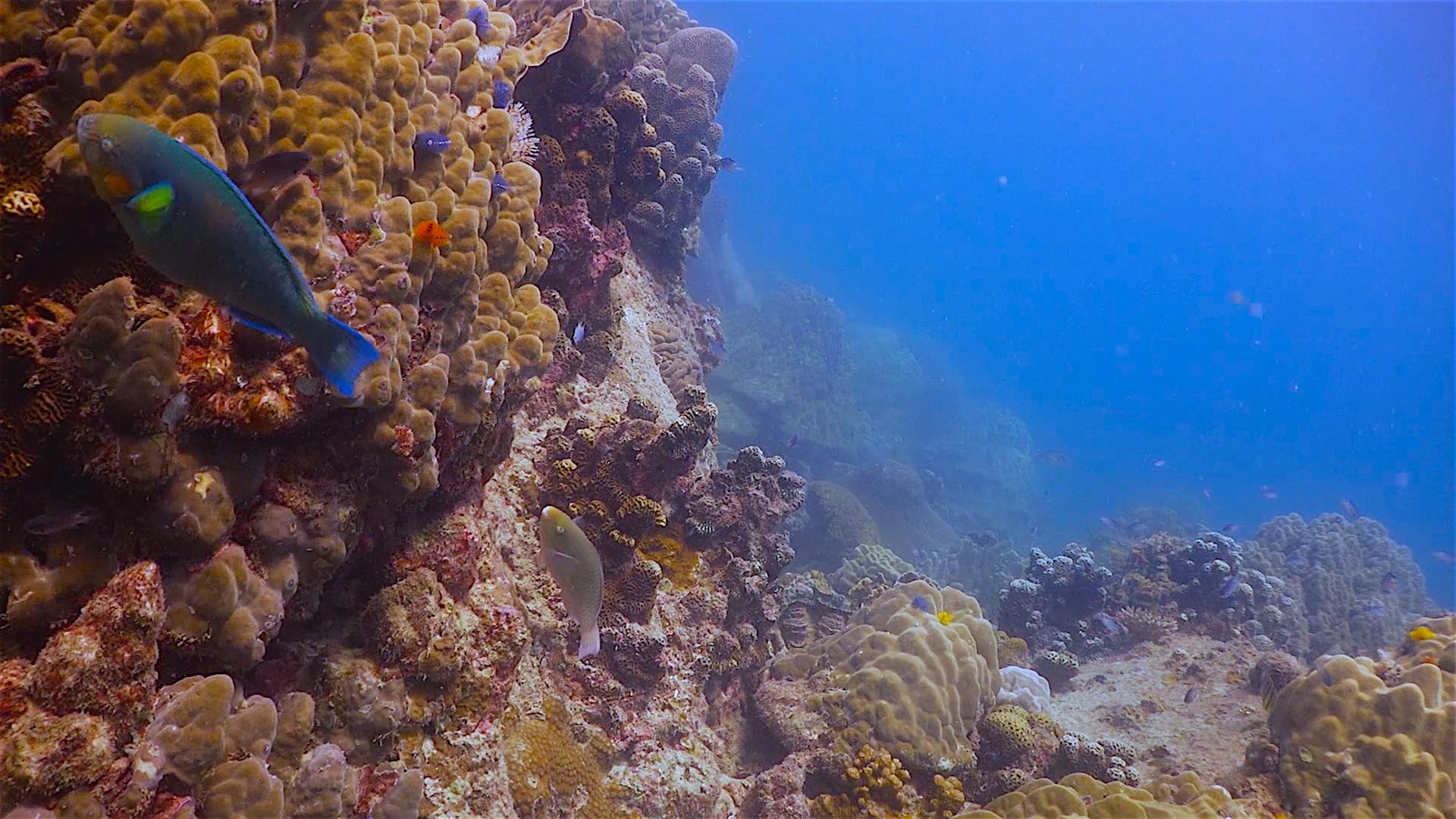 What you can see at Aow Leuk & Hin Ngam dive sites
Aow Leuk bay provides an abundance of interesting marine life and offers both snorkelers and scuba divers a relaxed way to view the marine diversity at a popular location.
Anemone crabs, yellow box fish, Giant barrel sponges, Giant clams, Yellowtail barracuda, Jenkins Whiprays, Butterfly Fish, Angel Fish, long fin bannerfish, Anemone fish, Red breasted wrasse, Parrot fish, Blue Spotted stingray, Titan Triggerfish…Black tip Reef Shark!
Our dive site rating
This dive site is suitable for all levels of training. It is great for snorkelers and uncertified divers engaging in a Discover Scuba Diving experience.
It is also great for new divers who are in training or who wish to fun dive. There are plenty of small things to entice any Macro loving photographers out there.