Buoyancy World Artificial Dive Site Koh Tao
Buoyancy World is an artificial dive site on Koh Tao and located off the west coast of Koh Nangyuan Island.
The project was designed and built with the collaboration of many dive schools based on Koh Tao and has taken years of research and maintenance to get it to the full glory of what we see today.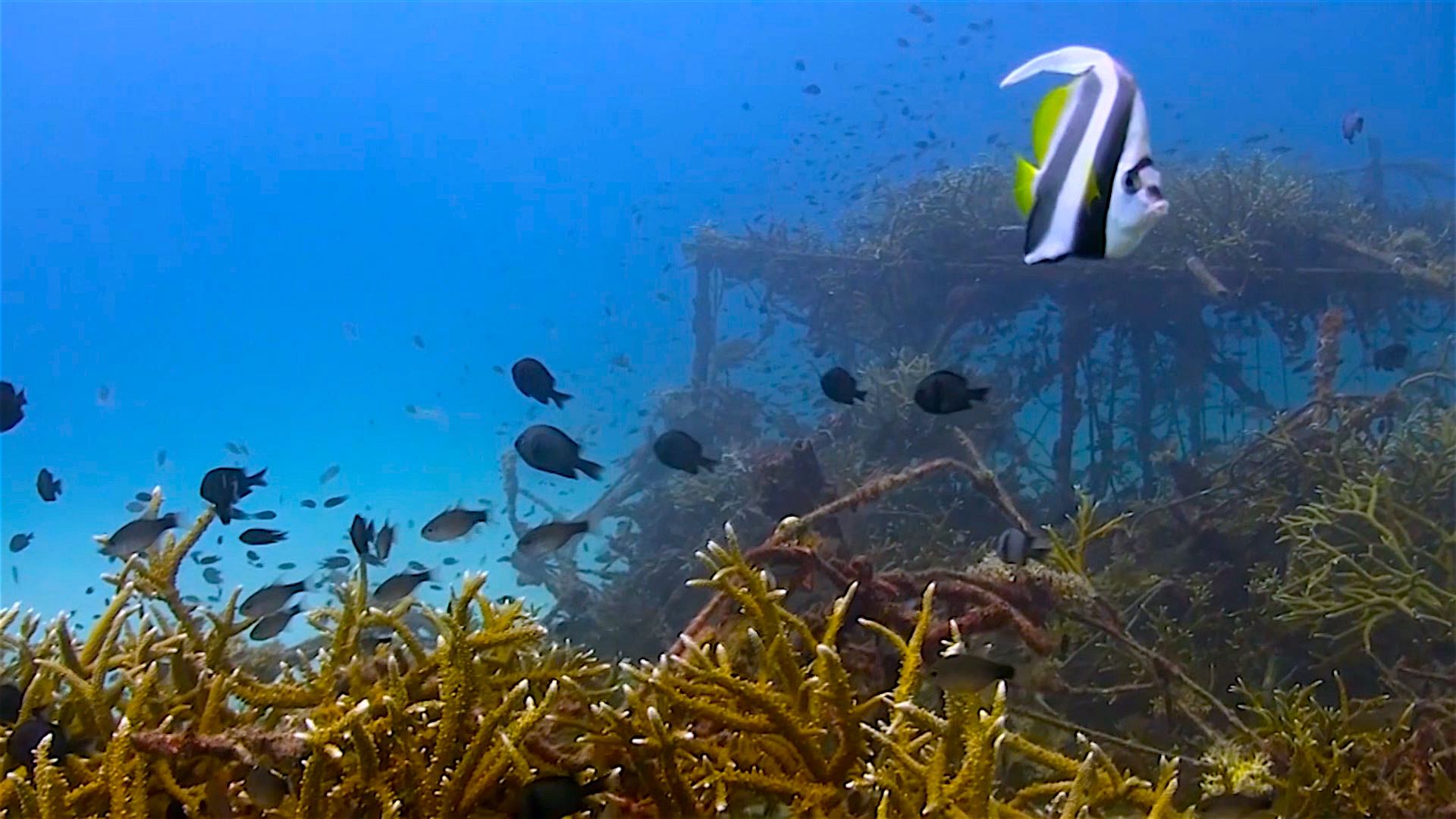 Buoyancy World Koh Tao Biodiversity & Coral Growth
This development project started in 2009 and was created with marine life in mind, taking the pressure off local natural dive sites, such as Twins Pinnacles.
It provides a safe, fun training location for divers, especially beginners, to practice their scuba diving skills, generally without worry of causing damage to natural coral reef.
Stimulate Coral Growth
Buoyancy World is a calm space to stimulate coral growth and biodiversity which in turn, supplies marine life with new habitats.
Buoyancy World also has a coral nursery where coral transplants are planted, cared for and allowed to thrive.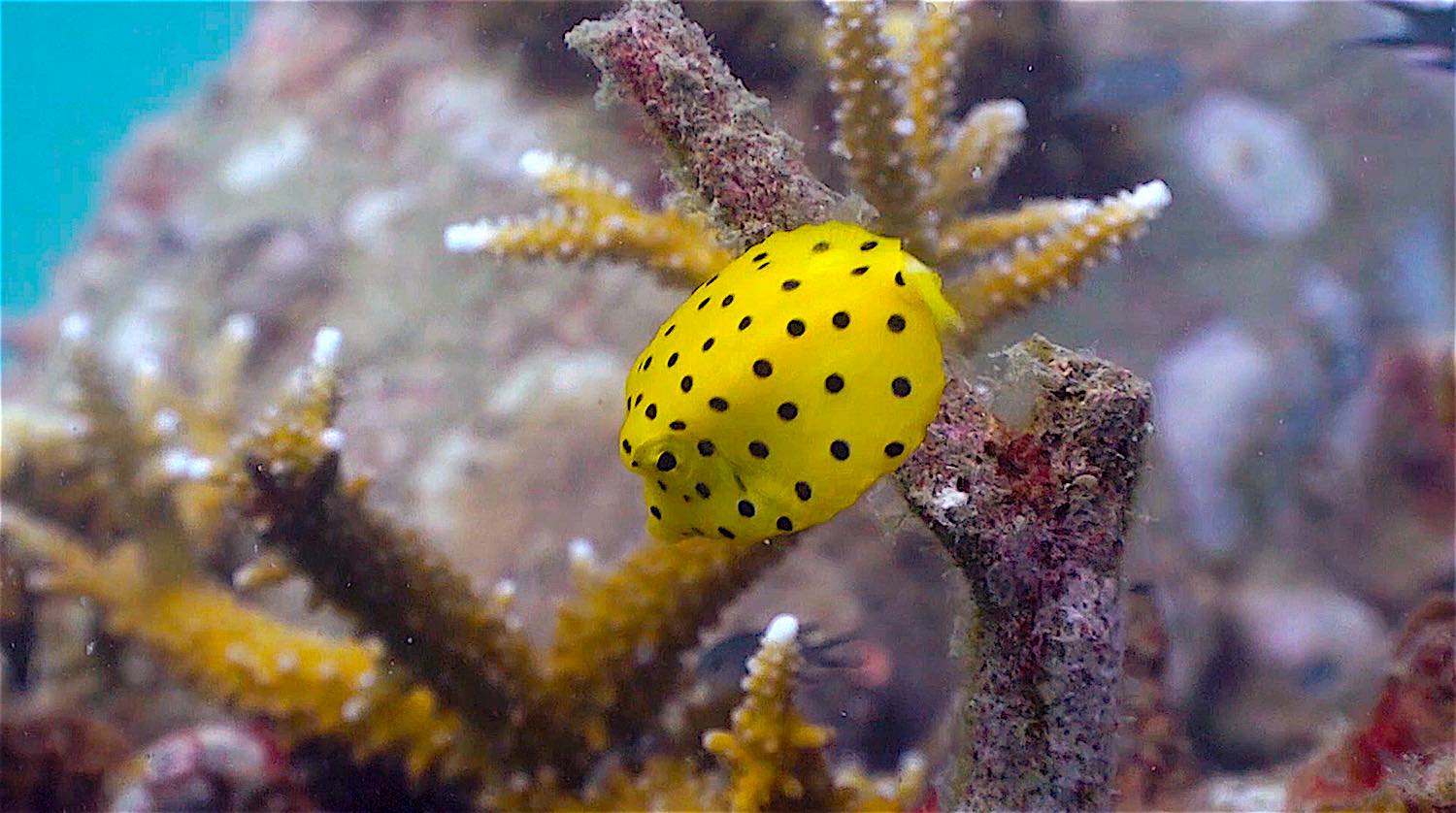 Buoyancy World for Beginner Scuba Divers
The number one issue that most scuba divers face is managing their buoyancy control and trim in an efficient way.
It doesn't matter if a diver is a beginner or experienced, buoyancy control can take a while to master through a lot of practice.
Each diver is different and must understand their equipment, properly weight themselves and figure out what weight placement is most beneficial for them.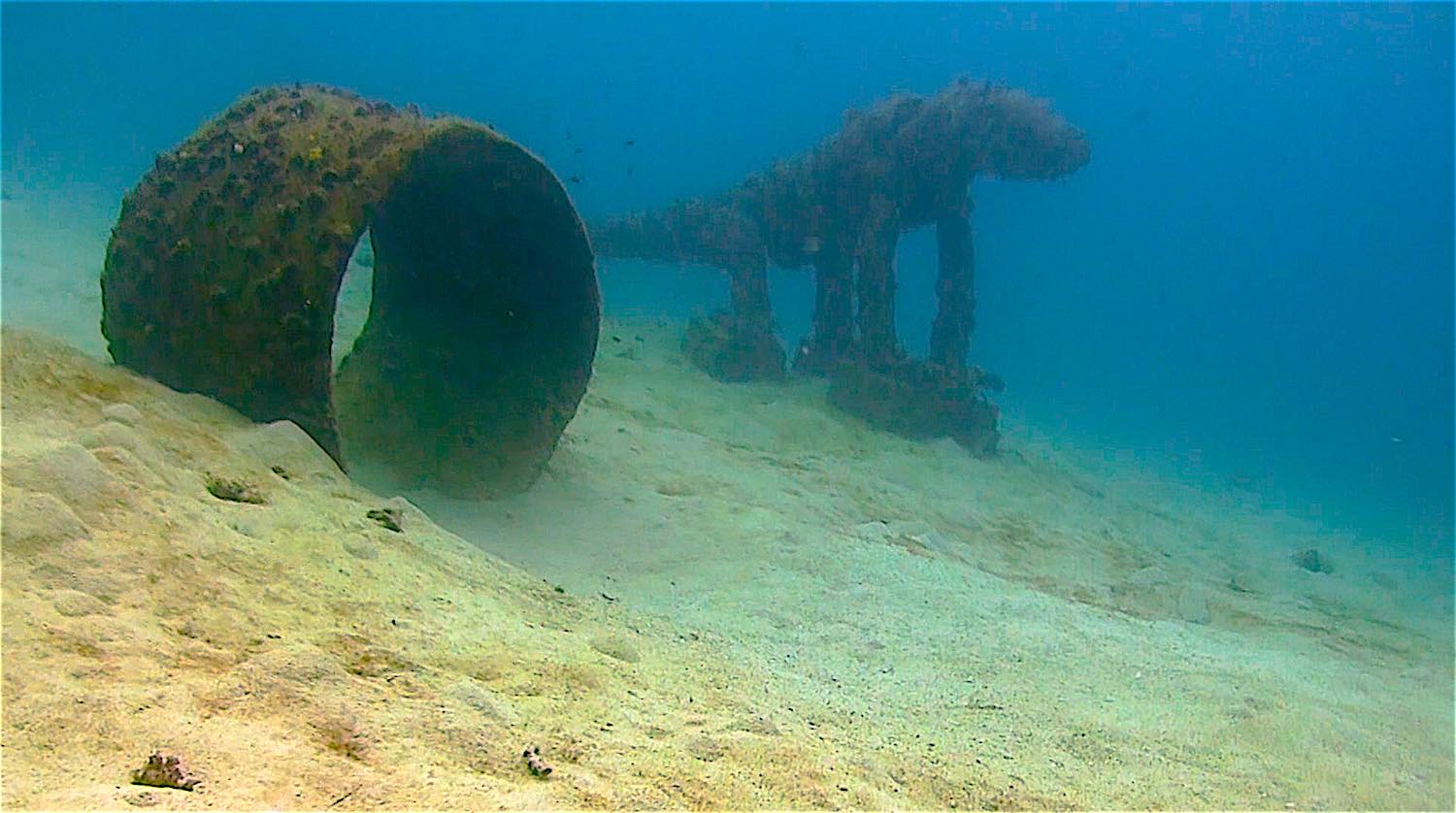 Buoyancy Control
Something as little as switching a wetsuit to a rash vest can alter buoyancy so it is important to practice as much as possible.
Poor buoyancy can lead to lack of self-control with the most disruption or even damage to coral reefs, being caused by inexperienced divers.
Buoyancy World artificial dive site provides a much safer space for divers to practice buoyancy without having to worry about damaging any marine life.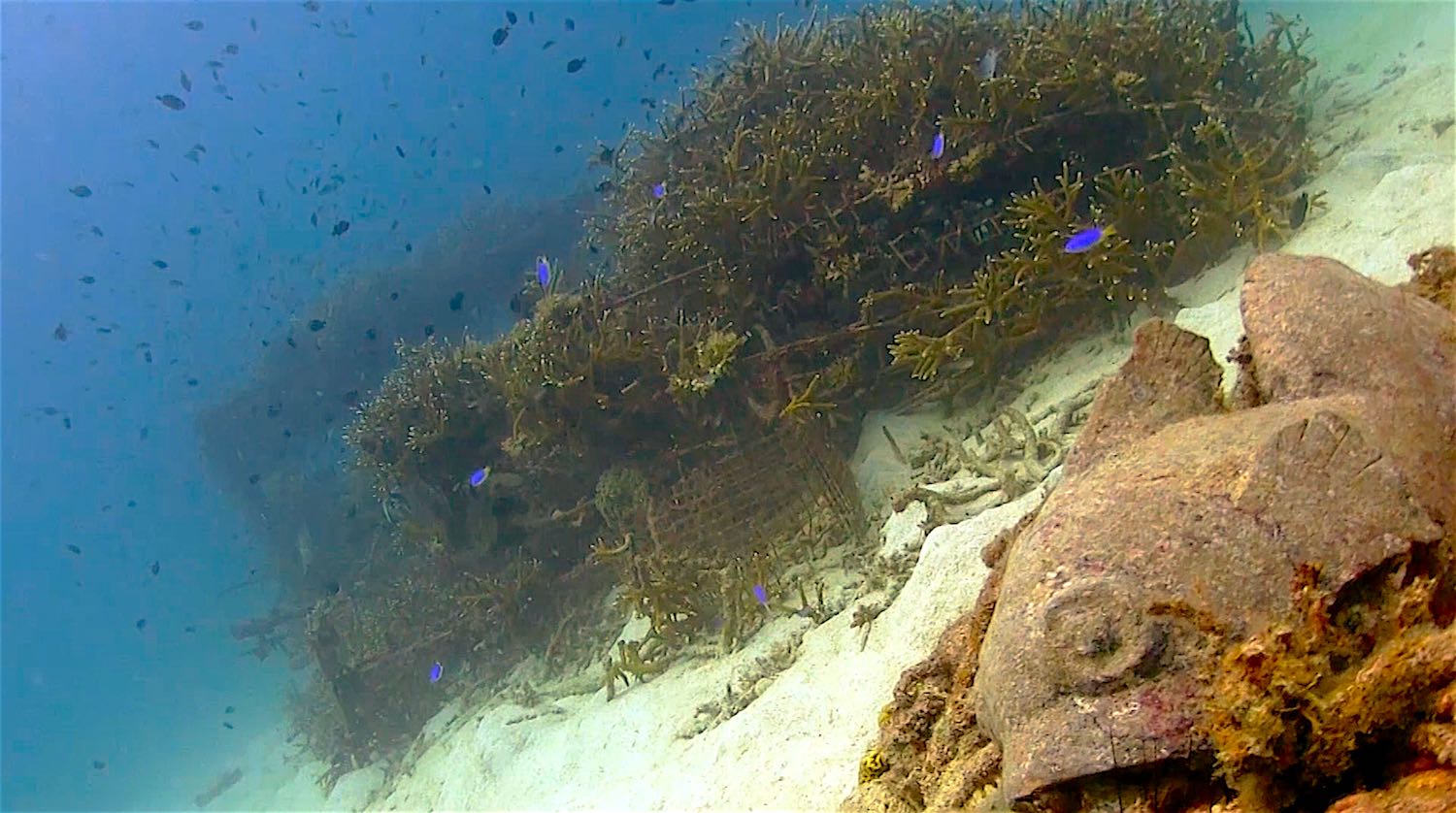 Buoyancy World Dive Site Artificial Structures
New structures and man-made obstacles are added to the artificial site in addition to it being a location for a Giant Clam nursery.
The artificial dive site structures provide a fun and interesting space for scuba divers and help to expand the diversity and complexity of the site, enabling marine life to flourish.
This alternative dive site on Koh Tao has many diverse sculptures and even provides buoyancy aids for scuba divers, which leaves the coral and other marine life undisturbed.
When visiting Koh Tao to take a diving course or enjoy some fun diving, we highly recommend you explore this amazing artificial dive site.
You can book a 'fun diving pack' directly or contact us to discuss your planned itinerary to ensure you get to see what you came here for.