Hakuna Matata Hostel Koh Tao
Hakuna Matata Hostel is a recently renovated mid-range Hostel offering a variety of private air conditioned rooms just a few steps from it's own swimming pool.
The Mae Haad Hostel accommodation also provides visitors with shared arrangements including 5 x 4 bed mixed dormitories and one female only dormitory.
Hakuna Matata Hostel Dormitory Accommodation
Centrally located in Mae Haad village, Hakuna Matata Hostel is a few minutes walk from north and south Mae Haad beach and 2 minutes from a good choice of popular coffee shops, restaurants and bars.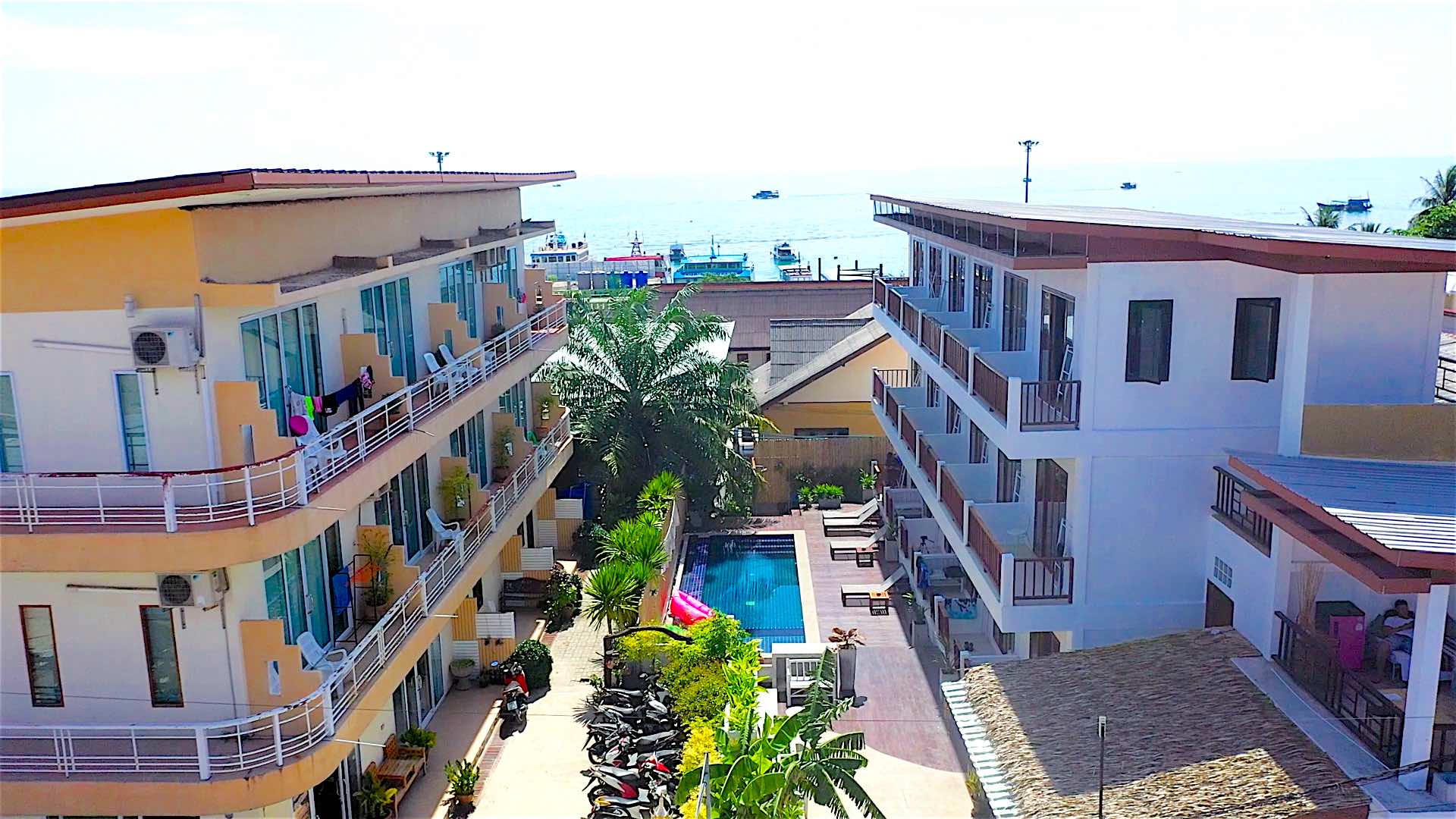 Hakuna Matata Private Room Accommodation
The private standard rooms have en-suite bathrooms, including a balcony and there is free Wifi throughout the Hostel.
Swimming Pool
The Hakuna Matata Hostel swimming pool with a bar is a great place for you to relax whilst enjoying a cold beverage.
If a hammock is more suited to your taste, then your needs are covered and you can swing yourself to sleep whilst listening to some music.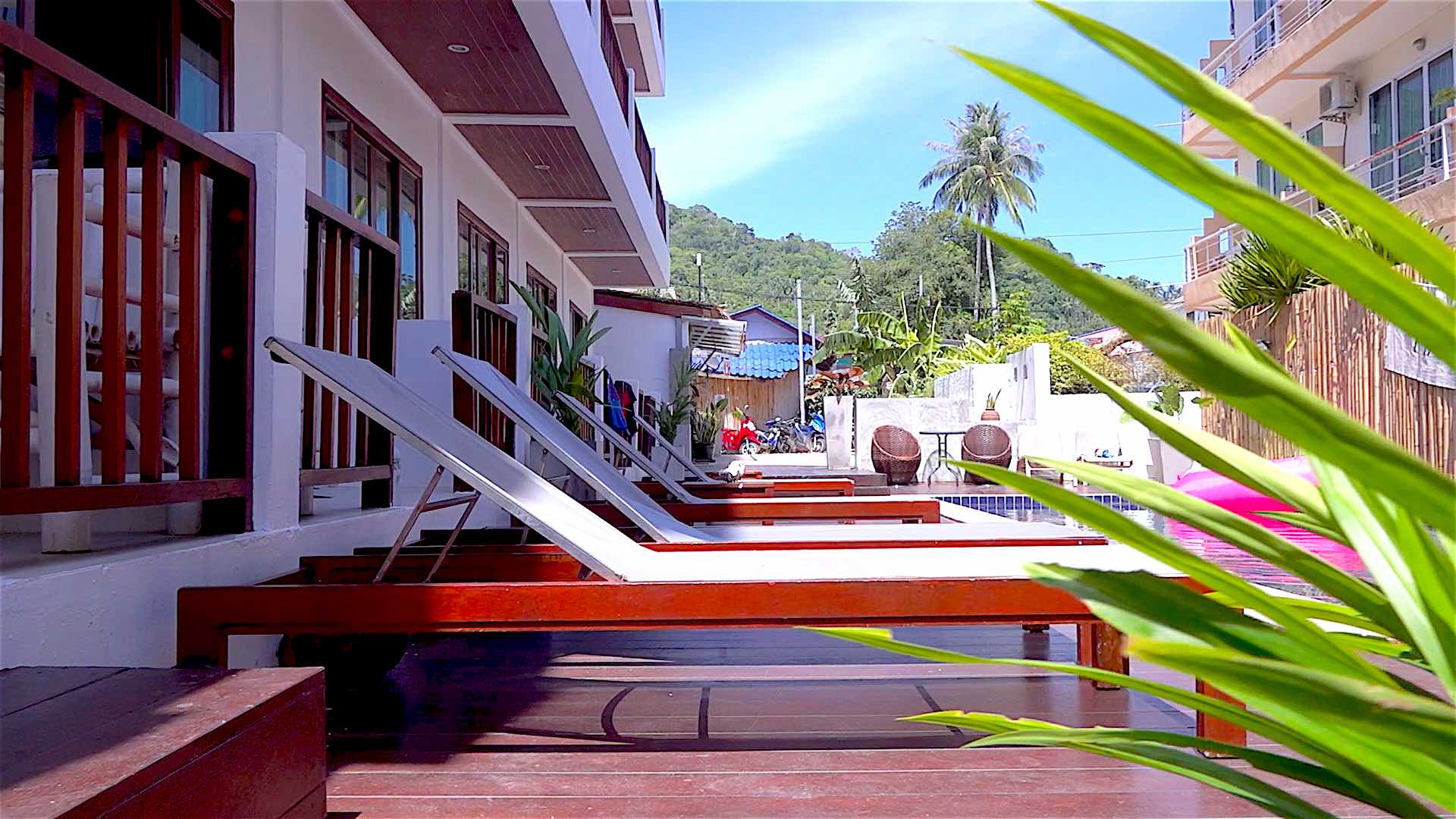 Hakuna Matata Koh Tao Tropical Environment
Hakuna Matata Hostel provides customers with a friendly, relaxed and social vibe and whilst the hostel is centrally located, you can be in your own peaceful surroundings.
Island Activities
The Hostel management host regular BBQ's, movie nights, as well as organise regular hiking and other island activities, so this venue is an ideal place to meet people if travelling alone.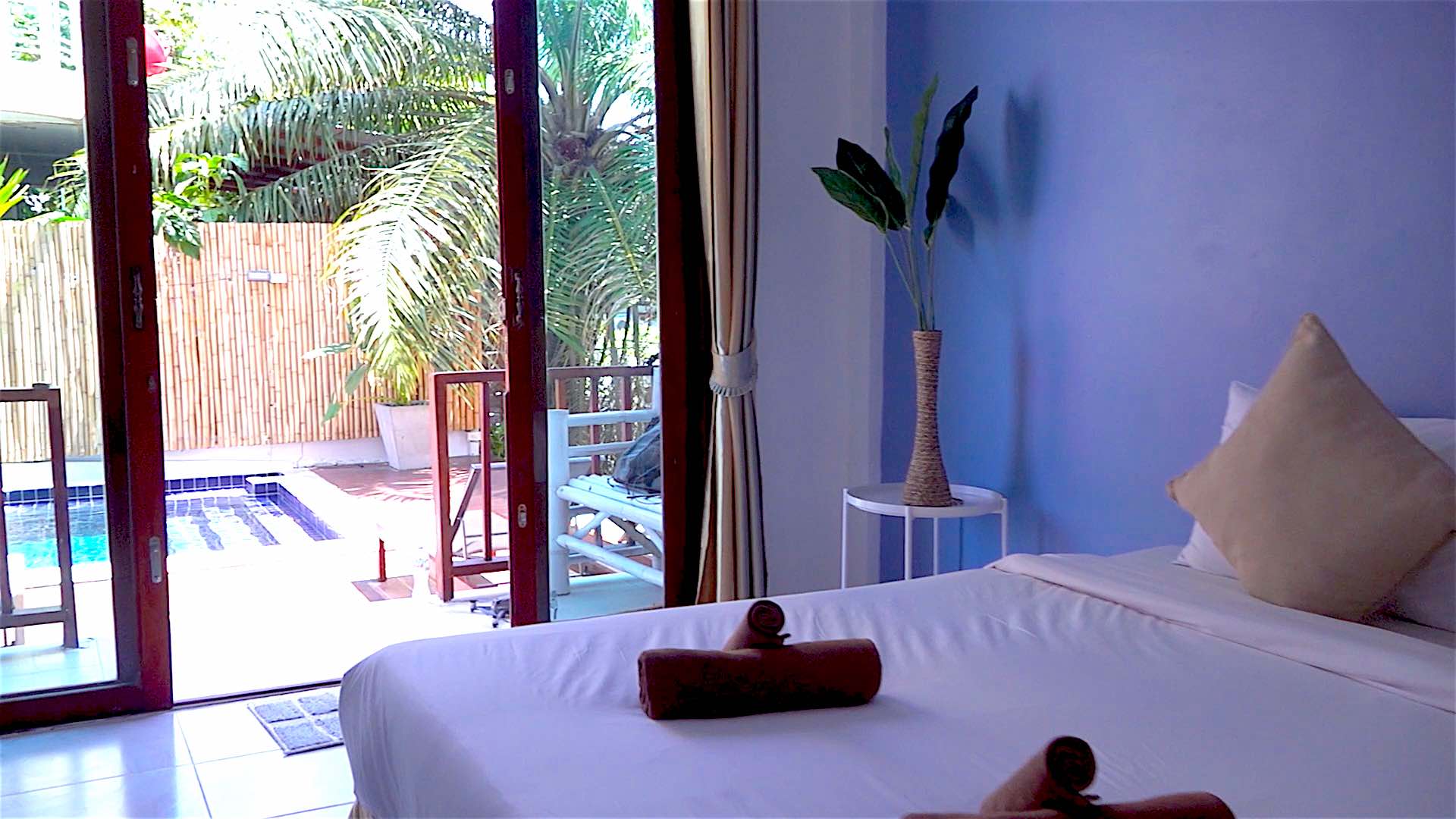 Hakuna Matata Hostel Accommodation Mae Haad
Mae Haad is the main pier village on Koh Tao and all visitors to this beautiful tropical island arrive at one of the piers in Mae Haad.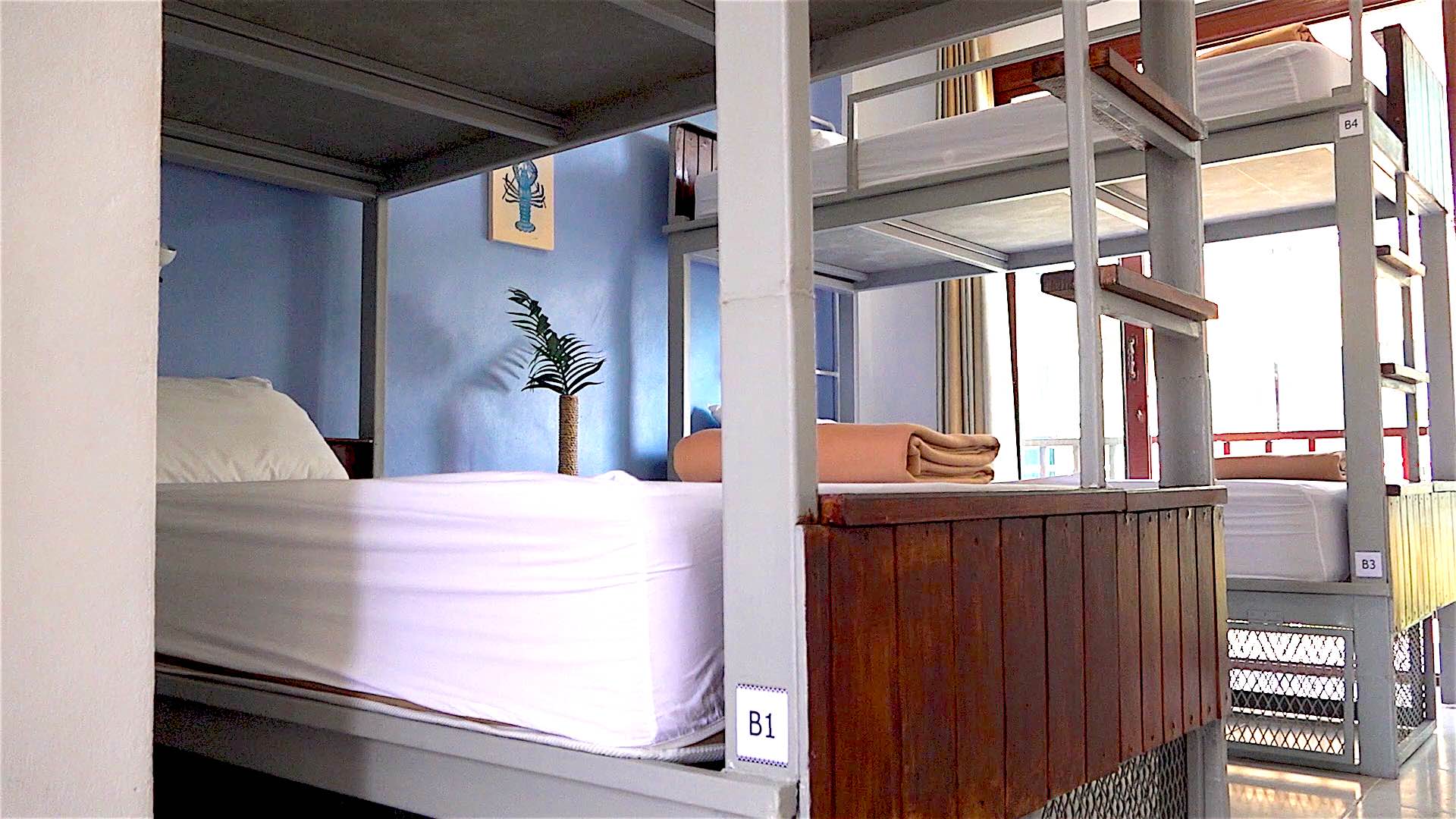 Hakuna Matata Hostel Central Location in Mae Haad Koh Tao
During the day, Mae Haad can be a busy village as tourists arrive and depart, however, Mae Haad also has a good selection of popular venues from restaurants, bars, shops and all the main banks and Post office are located here.
Great Choice
If you want to stay close to the main island amenities and be centrally located on Koh Tao or if you are only here for a day or two, Mae Haad is a great choice.
Sairee Village, beach area and the nightlife on Koh Tao is only a 15 minutes walk away, so you can base yourself in Mae Haad and easily visit other areas of the island.