How to get to Koh Tao
Once you have decided to visit Koh Tao, your next step is to determine the best way to get here.
We provide travel information details and the best routes to get to Koh Tao by flights, trains, buses and passenger ferries by day or night.
Koh Tao is only accessible by boat and there are multiple boats and routes to choose from and is dependent on what direction you are planning to arrive from.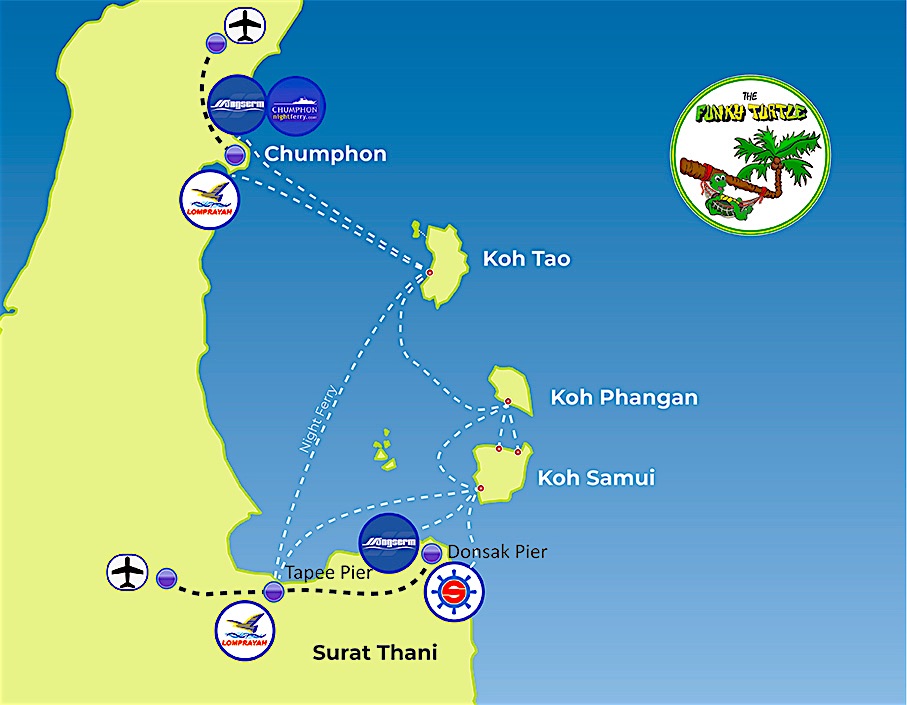 Best Routes to Koh Tao
If you are visiting Koh Tao from outside Thailand or are already in Thailand and want to see what Koh Tao has to offer, you must ensure your journey takes you to Chumphon, Surat Thani or Koh Samui.
This will enable you to connect to one of the ferry services to the island. 
If you are travelling with limited funds or have significant resources available, there is a mode of transport that will fit with your budget.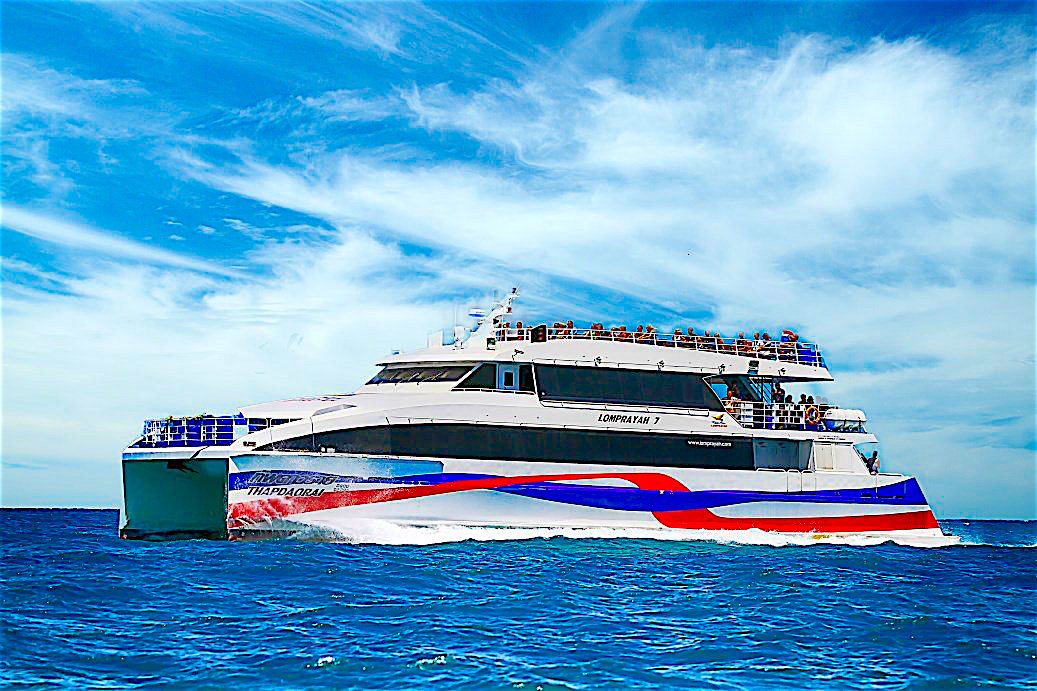 How to get to Koh Tao from Bangkok
If you are heading to Koh Tao from Bangkok, there are 3 different options you can take to connect to the ferry service.
There is no direct flight from Bangkok to Koh Tao
The fastest, although also the most expensive option, is to fly from Bangkok to Chumphon, Koh Samui or Surat Thani.
Flights to all three destinations take around 1 hour and you can arrange a transfer to the ferry pier when you arrive.
There are two airports in Bangkok, Don Muang (DMK) and Suvarnabhumi (BKK) and which one you depart from will depend on which airline you are flying with.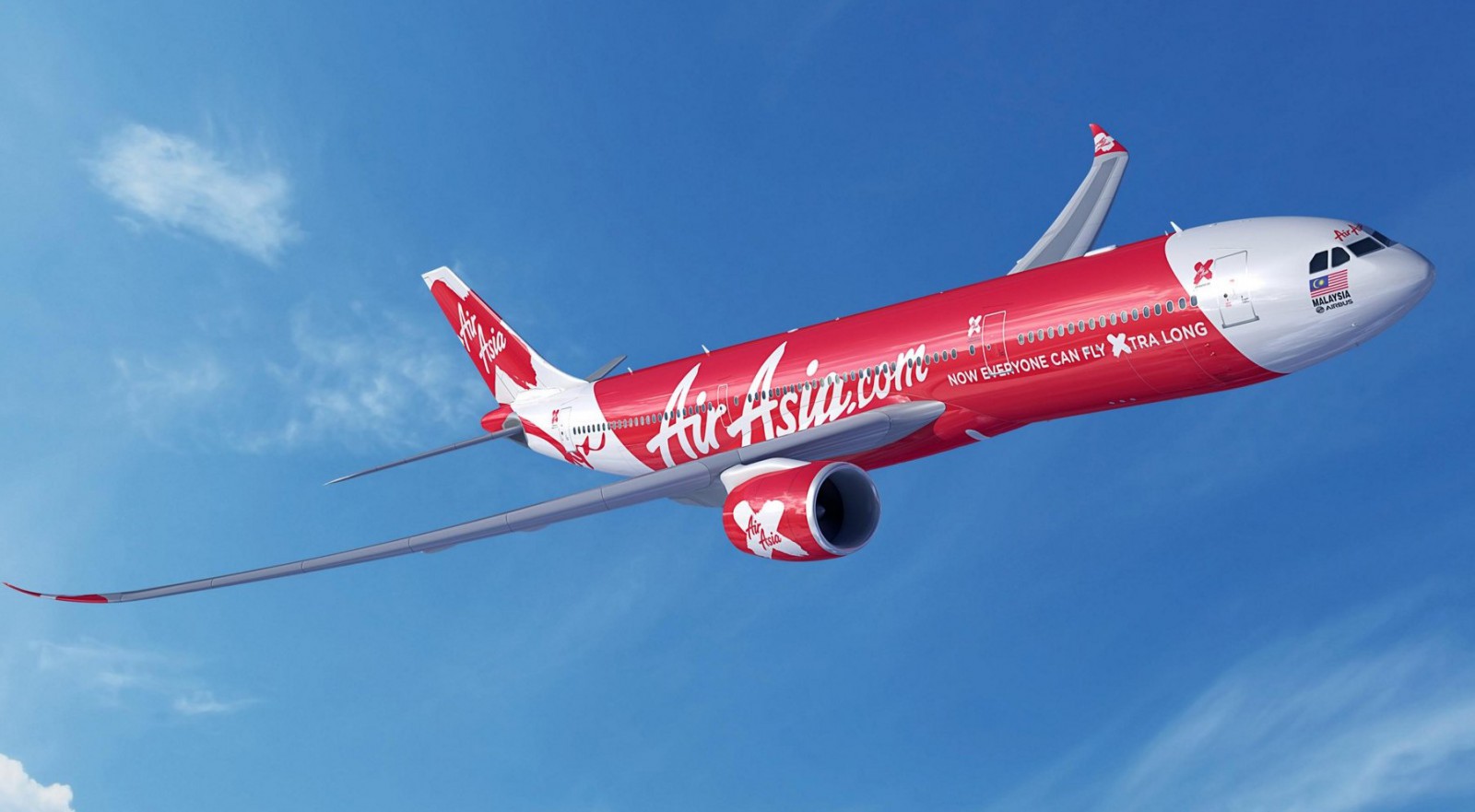 Air Asia & Nok Air
If you choose to fly to Chumphon you can use either Air Asia or Nok Air, both of which fly from Don Muang airport.
For Surat Thani you can use Air Asia, Nok Air or Thai Lion Air from Don Muang as well as Thai Airways or Thai Smile from Suvarnabhumi.
Bangkok Airways Koh Samui
All flights to Koh Samui leave from Suvarnabhumi and are operated by Thai Airways and Bangkok Airways.
If you are flying into Bangkok from outside Thailand and connecting straight onto a flight to Chumphon, Koh Samui or Surat Thani, be sure to check which airport you arrive at and which airport your domestic flight departs from.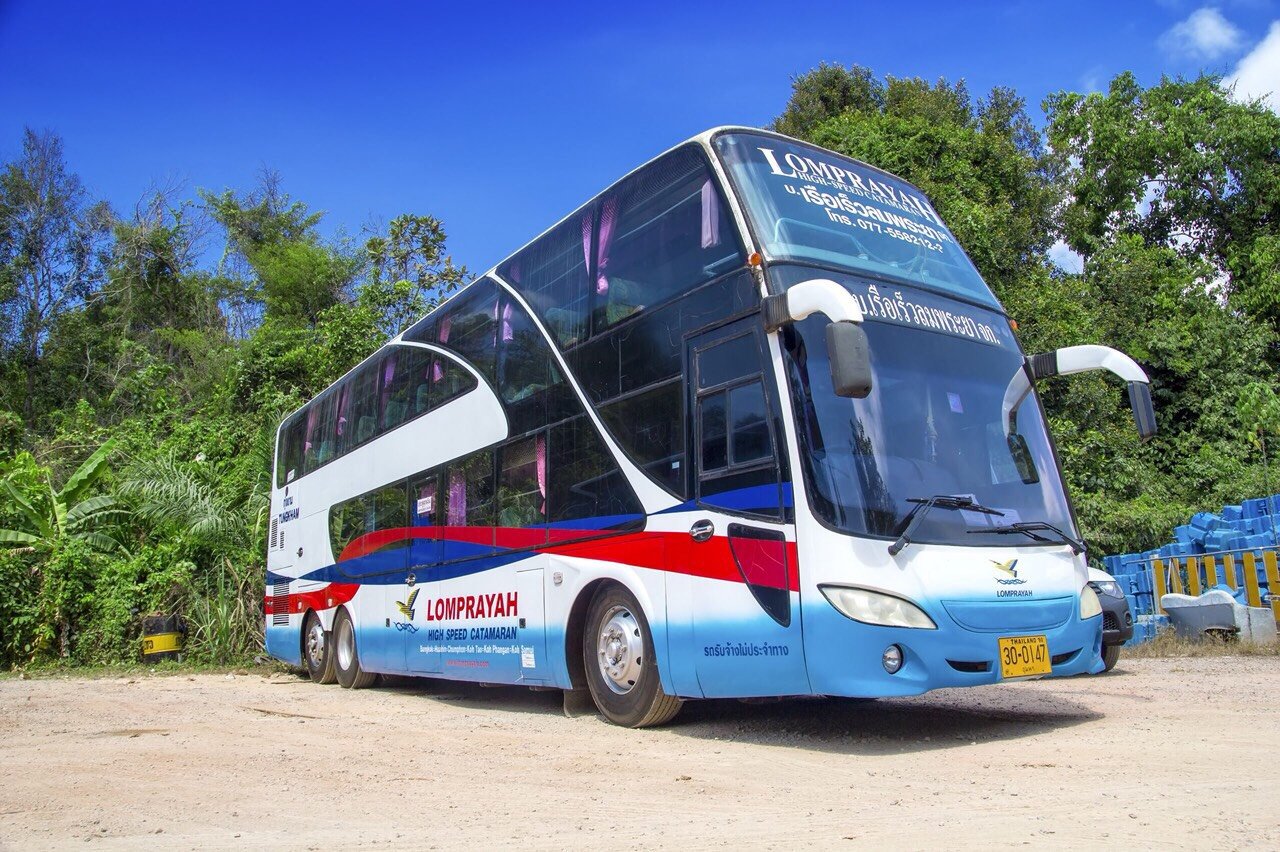 Flight connections between Airports in Bangkok
The two airports are almost 30km apart and the journey can take up to 2 hours during busy periods.
You can transfer between the two airports by taxi (approx. 350-450THB), public bus (#554 & #555) or the free shuttle bus operated by the airport authority, which runs daily from 5am to midnight.
You should also be aware that even if you are arriving and leaving from the same airport, you may need to clear customs and collect your luggage before you can board your domestic flight.
Please make sure your transit time at the airport is sufficient to allow for this.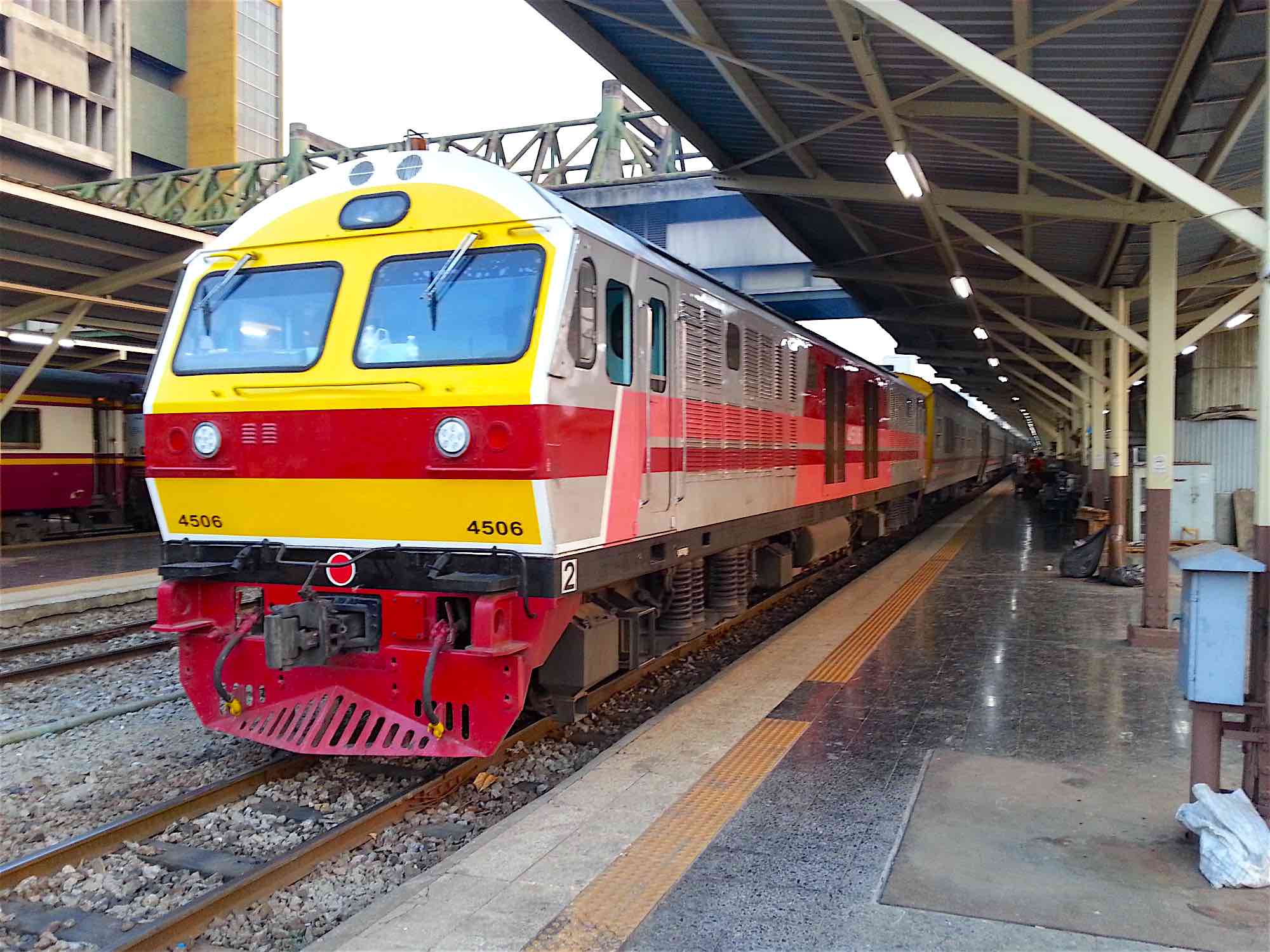 Trains from Bangkok to Southern Thailand
Travelling by train will allow you to connect to a ferry at either Chumphon or Surat Thani.
There are 10 services a day that connect to both of these cities, leaving from Hua Lamphong Station, the main train station in Bangkok.
The train station in Bangkok can be reached by taxi, bus or the MRT Underground system.
Travel Class on Trains from Bangkok
There are 4 classes of train travel in Thailand; 1st class sleeper, 2nd class sleeper, 2nd class seated and 3rd class seated.
The two types of sleeper carriage will have air-conditioning, whilst the two seated carriages just have fans.
Seats in the 2nd and 3rd class seated sections can usually be bought at the station on the day.
However, its worth remembering that seats for the two air conditioned sections can sell out days or even weeks in advance, particularly ahead of the full moon.
Train tickets can also be bought online with a surcharge of *250THB. (please check in advance).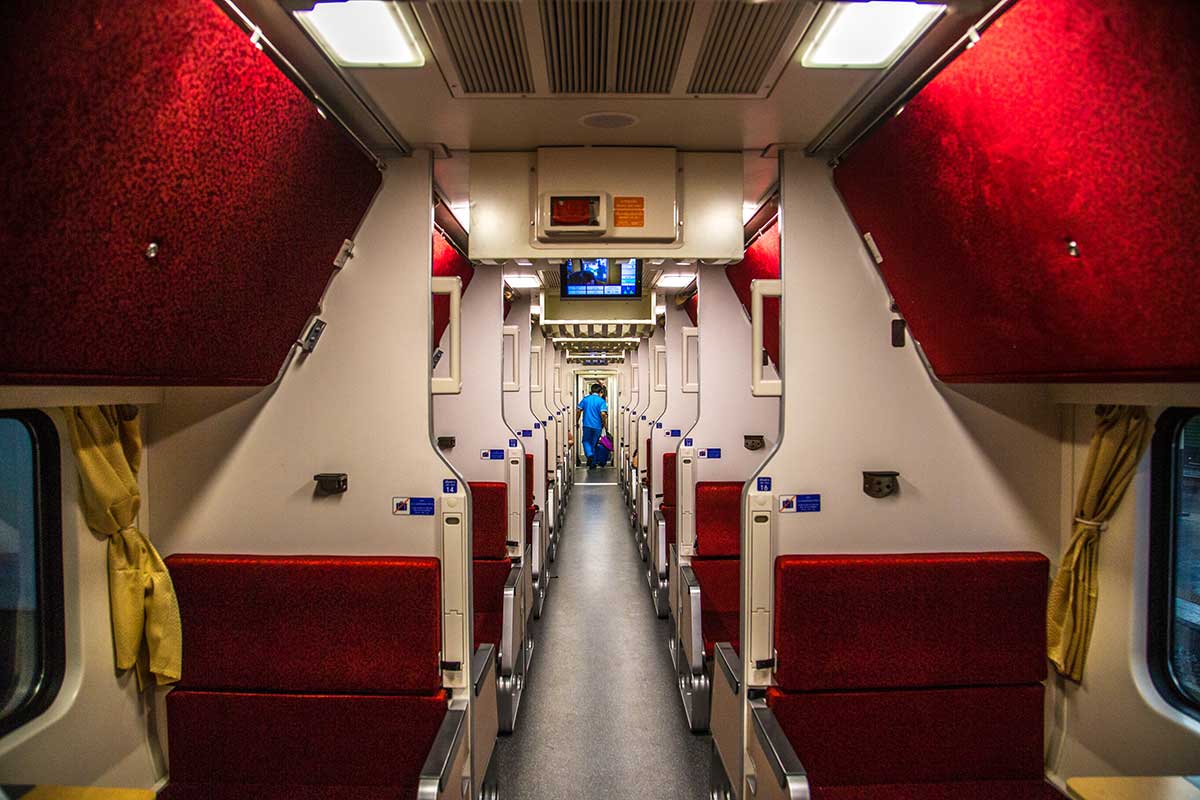 Trains from Bangkok to Chumphon
If you are travelling to Chumphon, the journey can take anything from 6 hours 20 minutes to 9 hours 15 minutes depending on which service you take.
The tickets are priced from 550 – 1,700THB with the price based on the train and the class you opt to travel in.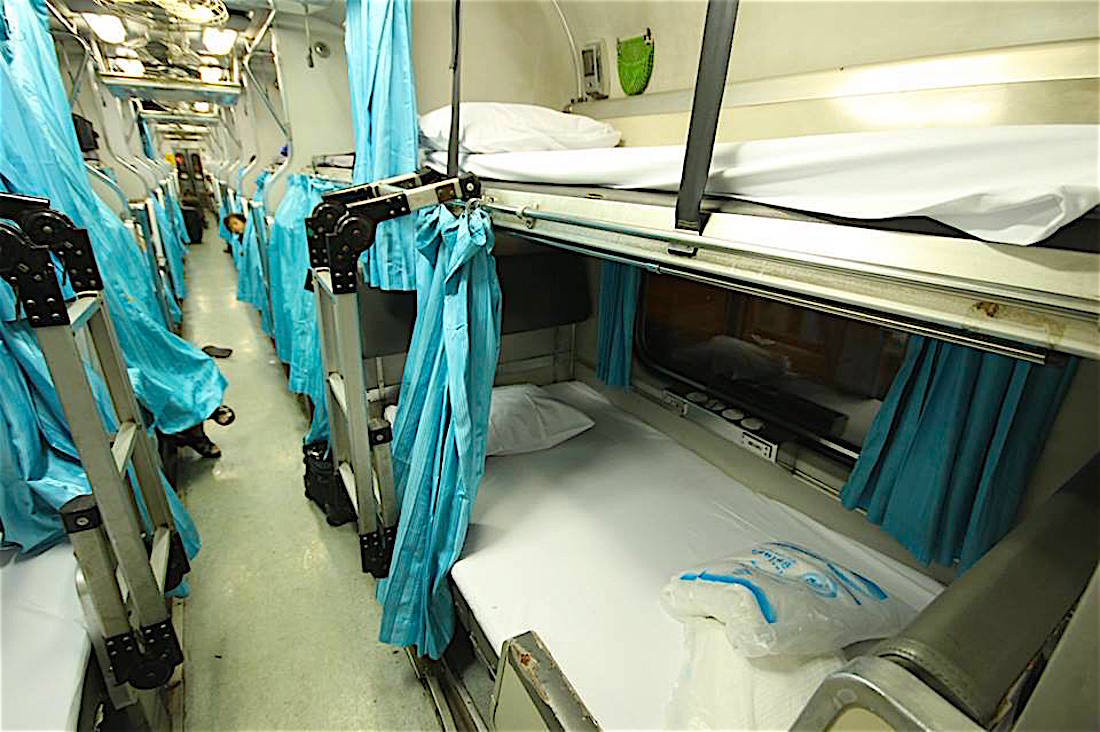 Trains from Bangkok to Surat Thani
For Surat Thani the duration ranges from 8 hours 40 minutes to 12 hours 15 minutes and the price ranges from 750 – 1,850THB.
Once you arrive at your destination you will need to arrange transport from the train station to the ferry pier.
Be aware that the station at Surat Thani is actually in Phunphin, which is around 15 minutes from Surat Thani town.
Travelling by train can also be a good way to save money. If you take the overnight sleeper train, you arrive in Chumphon or Surat Thani early the following morning.
There is then sufficient time for you to reach the pier and take the morning ferry to Koh Tao, removing the need for any accommodation until you arrive in Koh Tao.
Buses from Bangkok to Southern Thailand
The final and cheapest option to travel from Bangkok is by bus. The bus can often be almost 50% cheaper than traveling by train, although will take a bit longer.
There are multiple operators that cover these routes, the most reputable of which is considered to be Choke Anan Tour.
The bus companies generally have 3 types of coach; Express, VIP32 and VIP24. As you would expect, the VIP coaches are more spacious and comfortable.
All the buses depart from the Southern Bangkok Bus Terminal called Sai Tai Mai. Sai Tai Mai is located on the Western edge of Bangkok in the Bang Khae area, just west of Soi 85.
Unfortunately, it's around 10km from the nearest BTS station, which is Bang Wa on the Silom line and a taxi to the station from there would cost around 100THB.
There are also a large number of local buses that you can take to the station as well as a minibus from the Northern Bus Terminal.
The bus to Chumphon takes around 7 – 8 hours, covering 500km and departs from the station in the morning and the evening.
Bus Ticket Costs
The cost of the ticket can range from 370 – 820THB, depending on the type of bus you opt to travel on.
The journey to Surat Thani takes approximately 10 hours and covers around 650km. These buses also depart in the morning and the evening and the ticket cost ranges from 460 – 780THB.
The evening buses are usually the more popular departures as they save you the cost of accommodation for that night and you can take the morning ferry to Koh Tao.
If you are looking to take the evening bus but arrive in Bangkok in the morning, Sai Tai Mai contains a "Left Luggage" office, open from 5am – 9pm and you can store a bag for 60THB per day.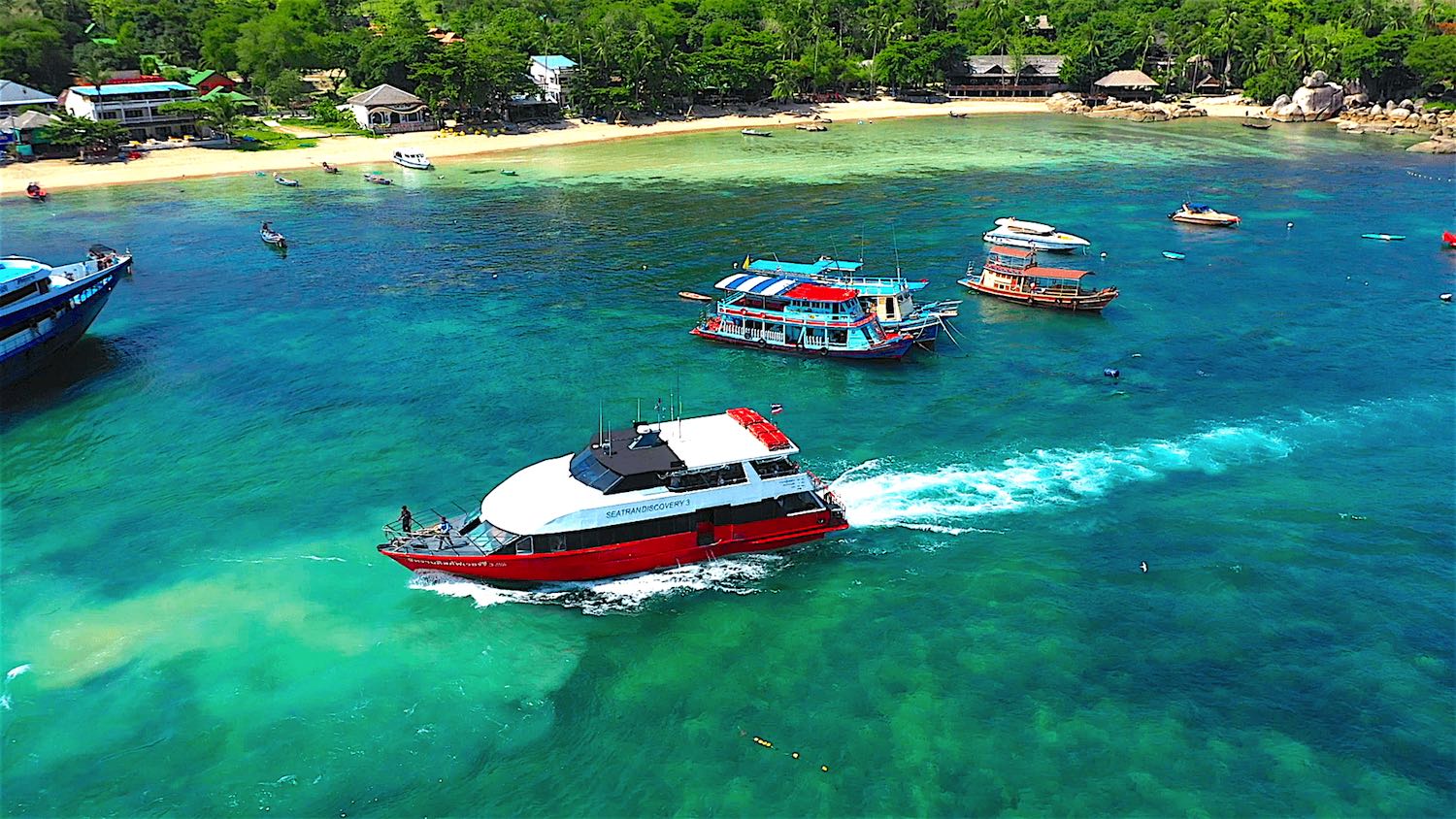 The Most Popular Ferry Routes to Koh Tao
Once you reach Chumphon, Koh Samui or Surat Thani you need to make your way to the pier to board the ferry to Koh Tao.
All three locations have morning and afternoon departures and Surat Thani and Chumphon also have a night ferry.
The boats are dependent on weather conditions and can be cancelled if the weather is really bad. The night boats tend to be the first to be cancelled.
From Chumphon, day time boats are operated by Songserm Express and High Speed Lomprayah. The night boats are Chumphon Ferry, Talaysub and Porntaweesin.
The Songserm Express boat leaves at 7am, costs 500THB and takes just under 3hrs to reach Koh Tao.
Lomprayah catamarans operate departures at 7am and 1pm which cost 600THB and take 1 hour 45 minutes.
Lomprayah Chumphon: 077 558 212-3 (Thung Makam Noi Pier)
Songserm Express Chumphon: 077 506 205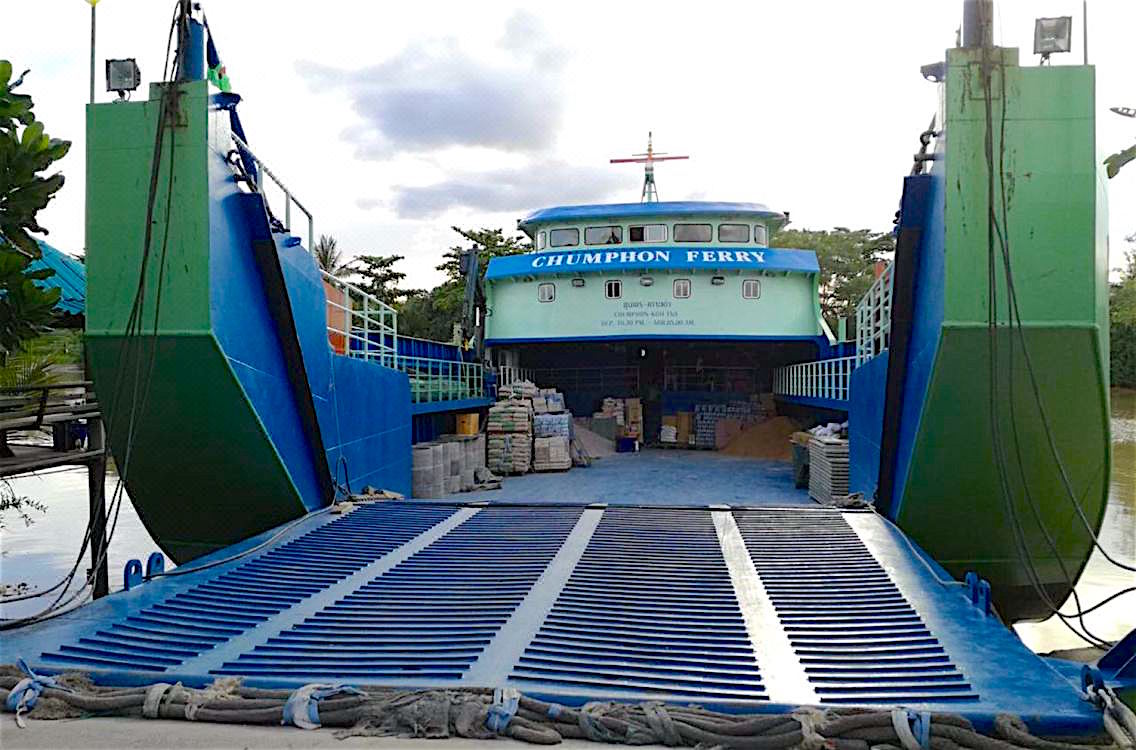 Night Boat Departures from Chumphon to Koh Tao
The Talay Sub departure is the night boat and departs Chumphon pier at 11pm. The journey takes around 6hrs and tickets for this trip cost 400THB.
The tickets for the Talay Sub cannot be bought online though and must be bought through a travel agent in Thailand or at the pier.
The night boats that depart Chumphon leave from different locations and on different days of the week, so please check each operators timetable with the links above.
Night boat operators from Chumphon to Koh Tao are Talay Sub, Chumphon Ferry and Porntaweesin.
Porntaweesin Car Night Ferry Chumphon: 077 553 343
Talay Sub Car Night Ferry: 077 553 176 / 081
Chumphon Car Night Ferry: 089 594 0092
Ferries from Surat Thani to Koh Tao
From Surat Thani, day time ferries are operated by Lomprayah, Seatran and Songserm Express.
Lomprayah, Seatran and Songserm Expess day time ferries will stop in Koh Samui and Koh Phangan on the way to Koh Tao.
Lomprayah Catamaran
Lomprayah has departures at 9am and 3:30pm which cost 800-900THB.
The afternoon boat is quicker (3 hours 45 minutes compared to 5 hours 15 minutes) as the morning boat has a 1 hour layover when you reach Koh Phangan.
If you need a pick-up from Surat Thani train station, you have to take the morning service and there is an additional cost of 50THB.
A transfer from the airport can be booked for either departure at an additional cost of 100-150THB.
Seatran Ferry
The Seatran services from Surat Thani leave at 9:30am and 12:30pm and take 5:30 hours and 6 hours respectively.
The cost for either ferry is 850THB, which includes a pick-up from Surat Thani town.
As with the Lomprayah, you can arrange a ticket including a pick-up from the airport with an additional cost of 100THB.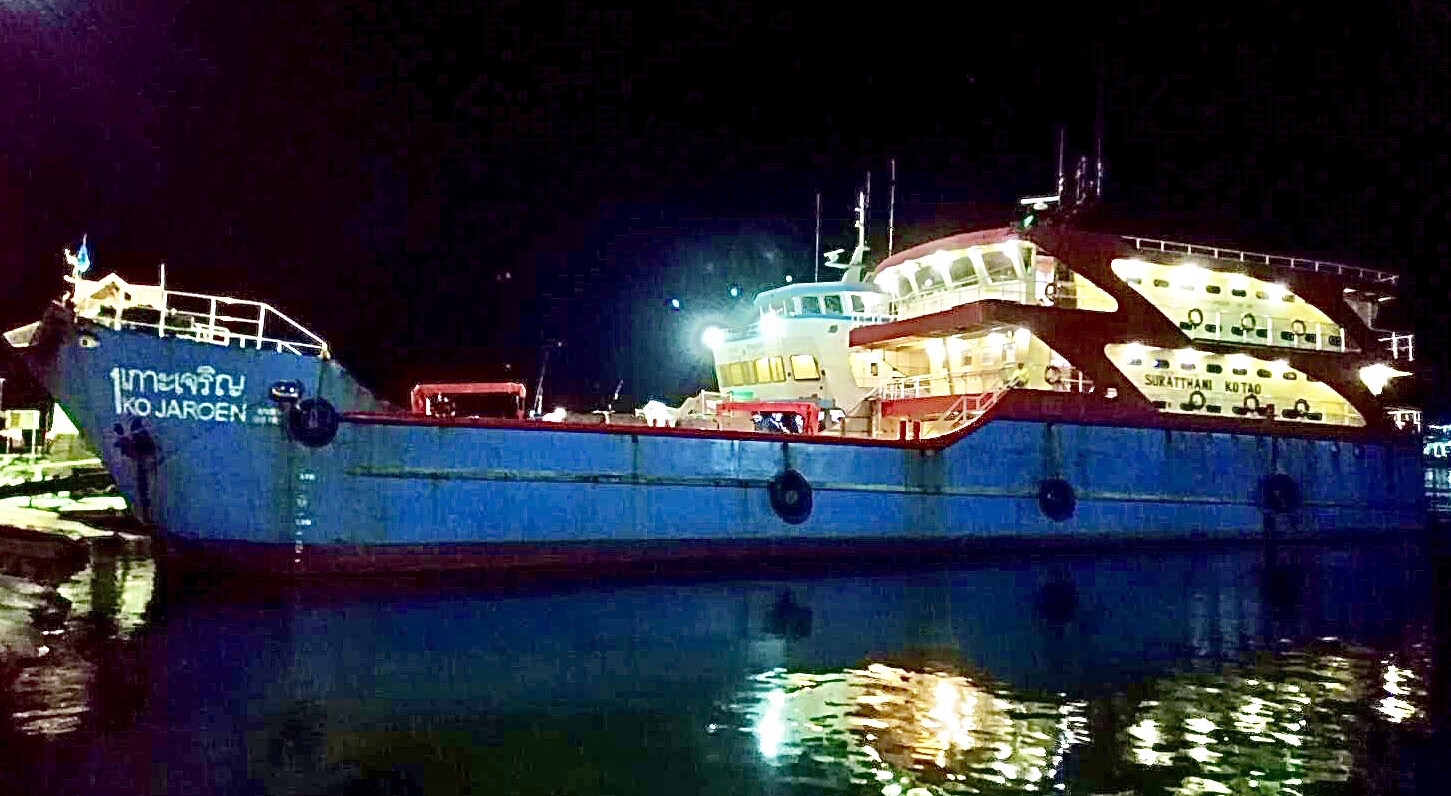 Nights Boat Departures from Surat Thani to Koh Tao
The Ko Jaroen service is the night ferry that runs Monday, Wednesday and Friday.
The Ko Jaroen ferry departs from Bandon Pier at 22:00 and arrives in Koh Tao between 05:00 – 06:00 and costs 620THB
There is also Seacrest and the Choa Tappee car ferry that operates most nights alternatively but the schedule is subject to change so you will need to check in advance.
On these services there are bunks with a mattress and a pillow to lie down for the duration of the trip.
Tickets cannot be bought online but can be bought at the pier on the same day. To get to Bandon Pier, which is in Surat Thani town, you can get a bus from the airport for 100THB.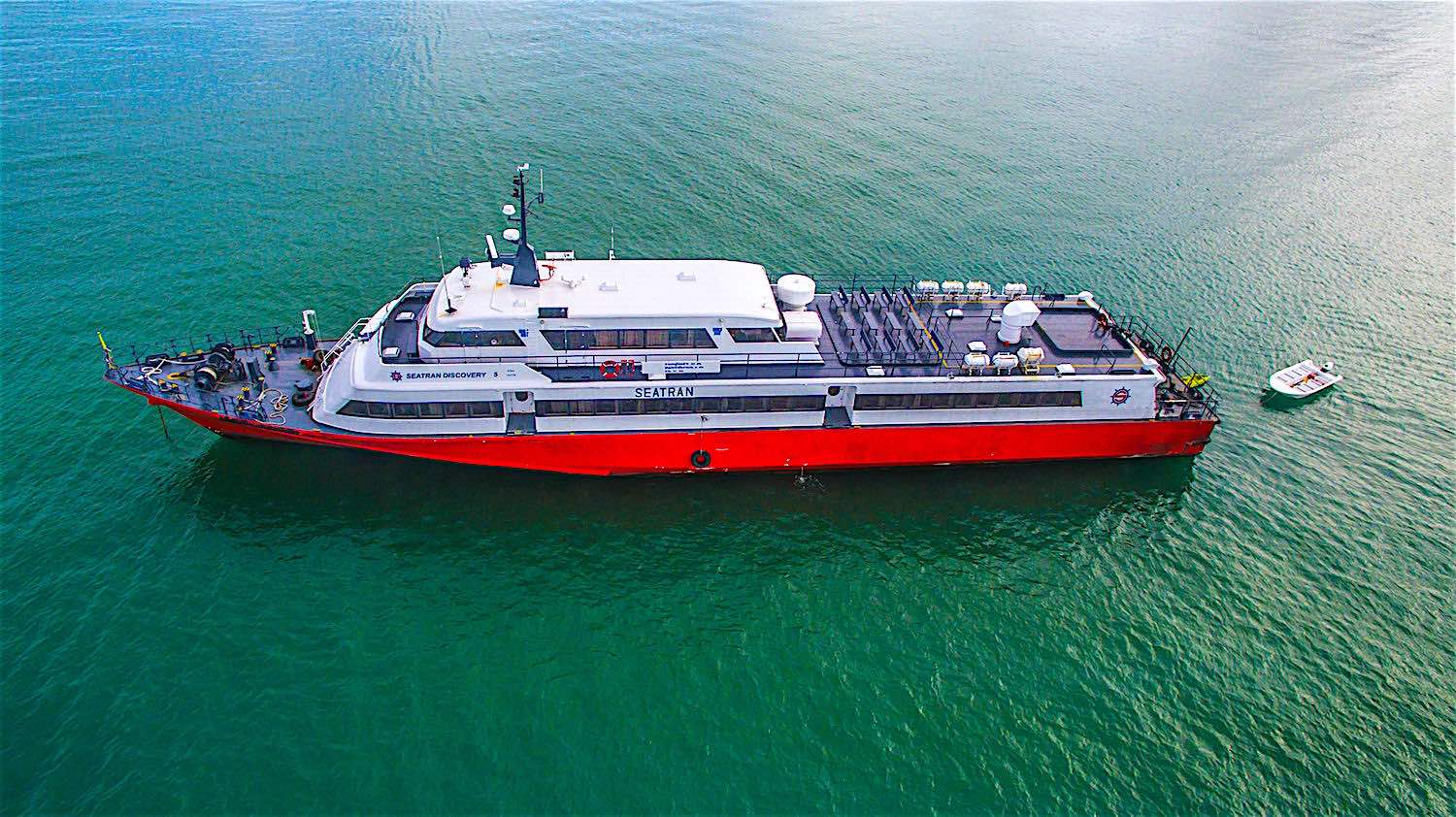 Ferries from Koh Samui to Koh Tao
As with ferries from Surat Thani, departures from Koh Samui will also stop at Koh Phangan on their way to Koh Tao.
Services are operated by Lomprayah Catamaran, Seatran and Songserm Express with daily services to Koh Tao.
Seatran Koh Samui
The Seatran services depart from Bangrak Pier at 8am, 1pm and 4:30pm. The trip takes 2hrs, will cost 600THB and can include a pick-up from your hotel if you are already on Koh Samui.
If you are travelling to Koh Tao the same day you fly into Koh Samui, Seatran offer a ticket that includes the transfer from the airport to the pier for 750THB, with the tickets available at the airport.
The transfer to the pier takes 10 – 15 minutes so allow for this if you booked your ticket online in advance.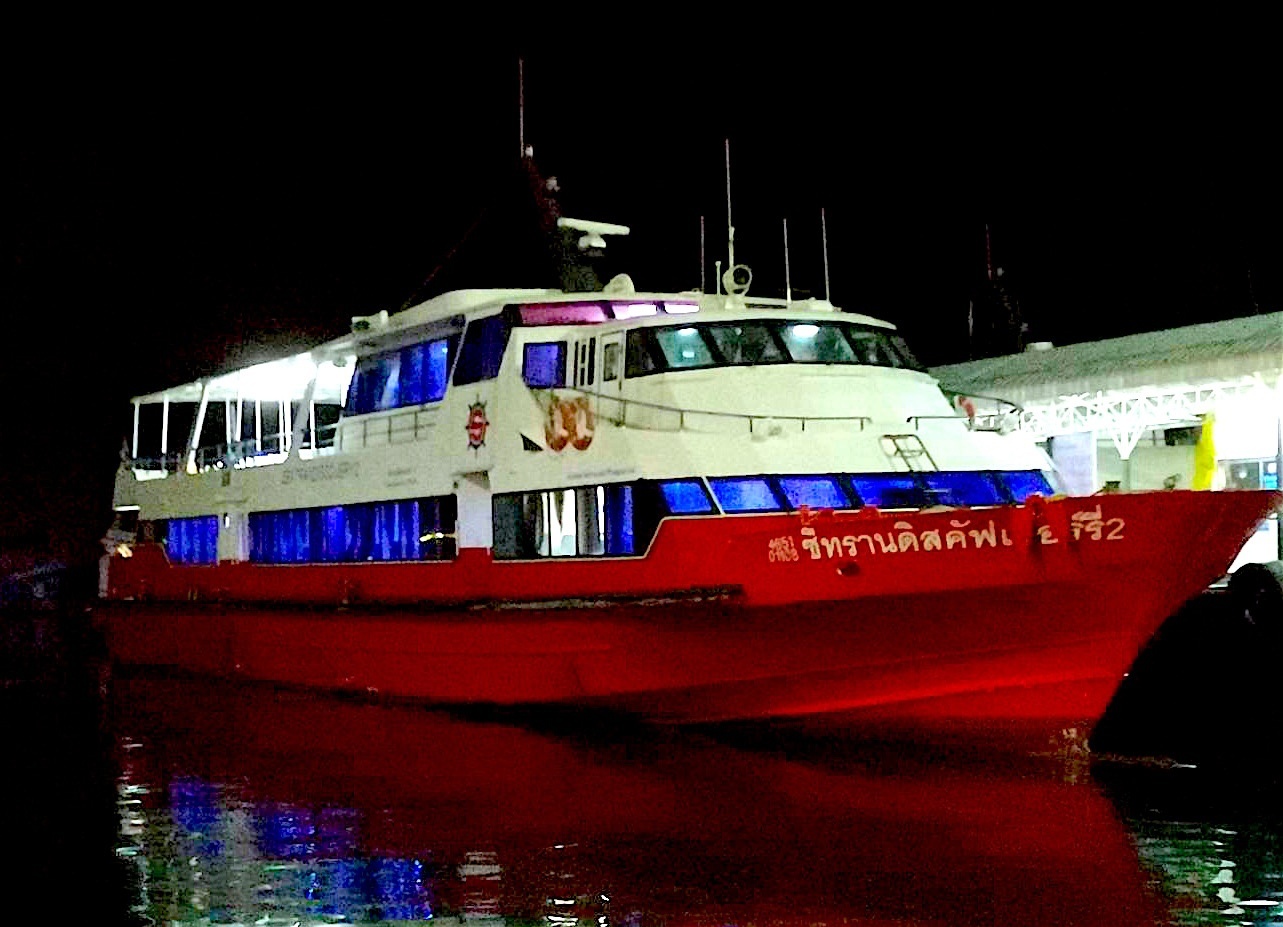 Lomprayah Koh Samui
The Lomprayah services operate from Pralan Pier, Maenaam at 8am and 12:30pm and from Nathon Pier at 11:15am and 5:30pm.
The trip to Koh Tao from Pralan Pier takes between 1 hour 30 minutes and 1 hour 45 minutes and the trip from Nathon Pier over 2hrs.
With the exception of the 5:30pm sailing which costs 700THB, all services cost 600THB.
As with the Seatran service, tickets for the Lomprayah boats can be purchased at Samui airport and they include the transfer to the piers that take 30 – 45 minutes depending on the traffic conditions.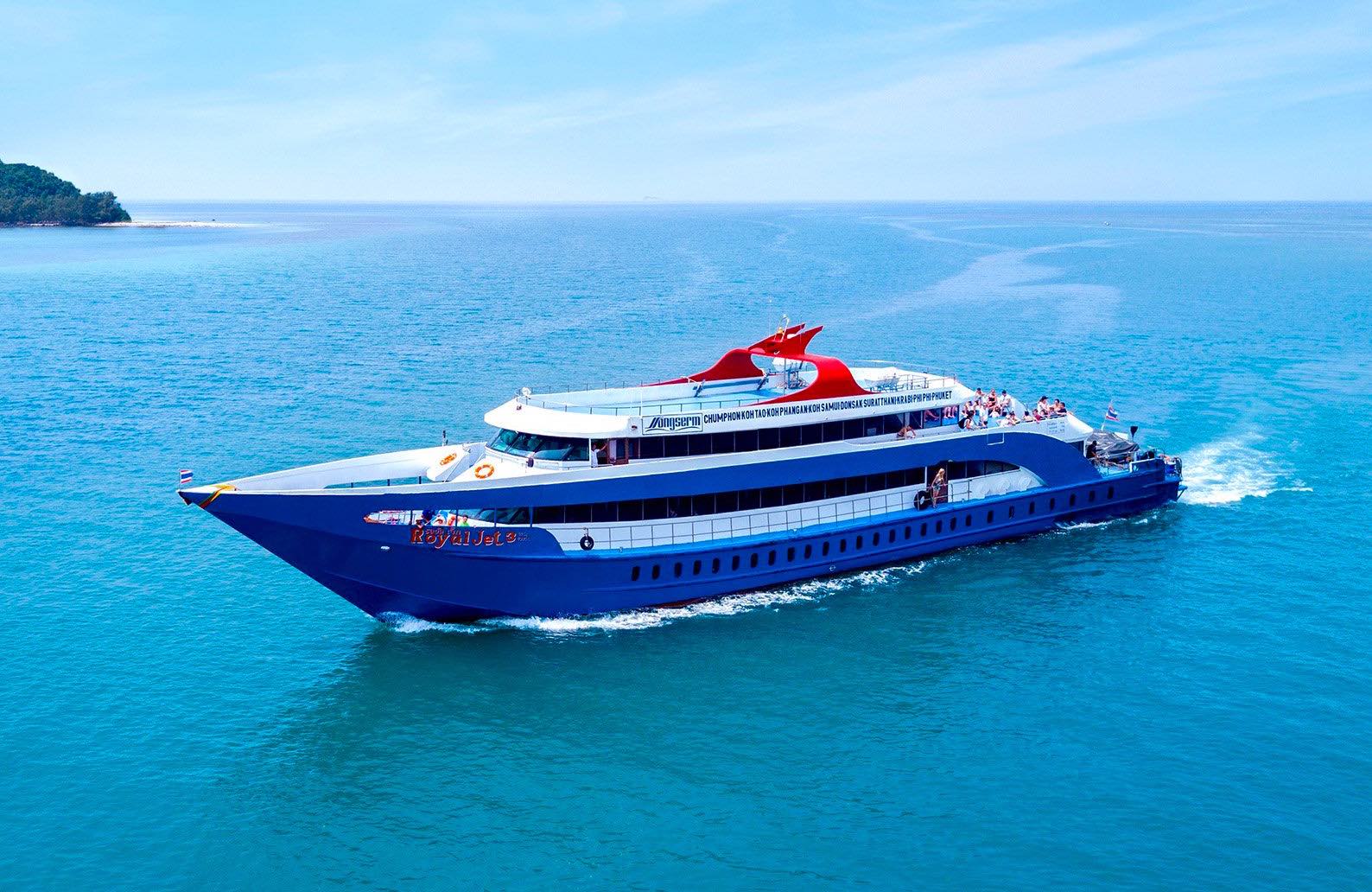 Booking your Tickets in Bangkok to Koh Tao
If you are travelling by bus and ferry, it is possible to book the trip as one itinerary in Bangkok.
Lomprayah offers this service departing from Khao San Road before stopping in Hua Hin and then taking you to Chumphon to connect for the boat to Koh Tao.
There are 2 departures a day, one at 6 am which gets you to Koh Tao the same afternoon and one at 9pm which gets you to Koh Tao the following morning. Both trips cost 1,100THB.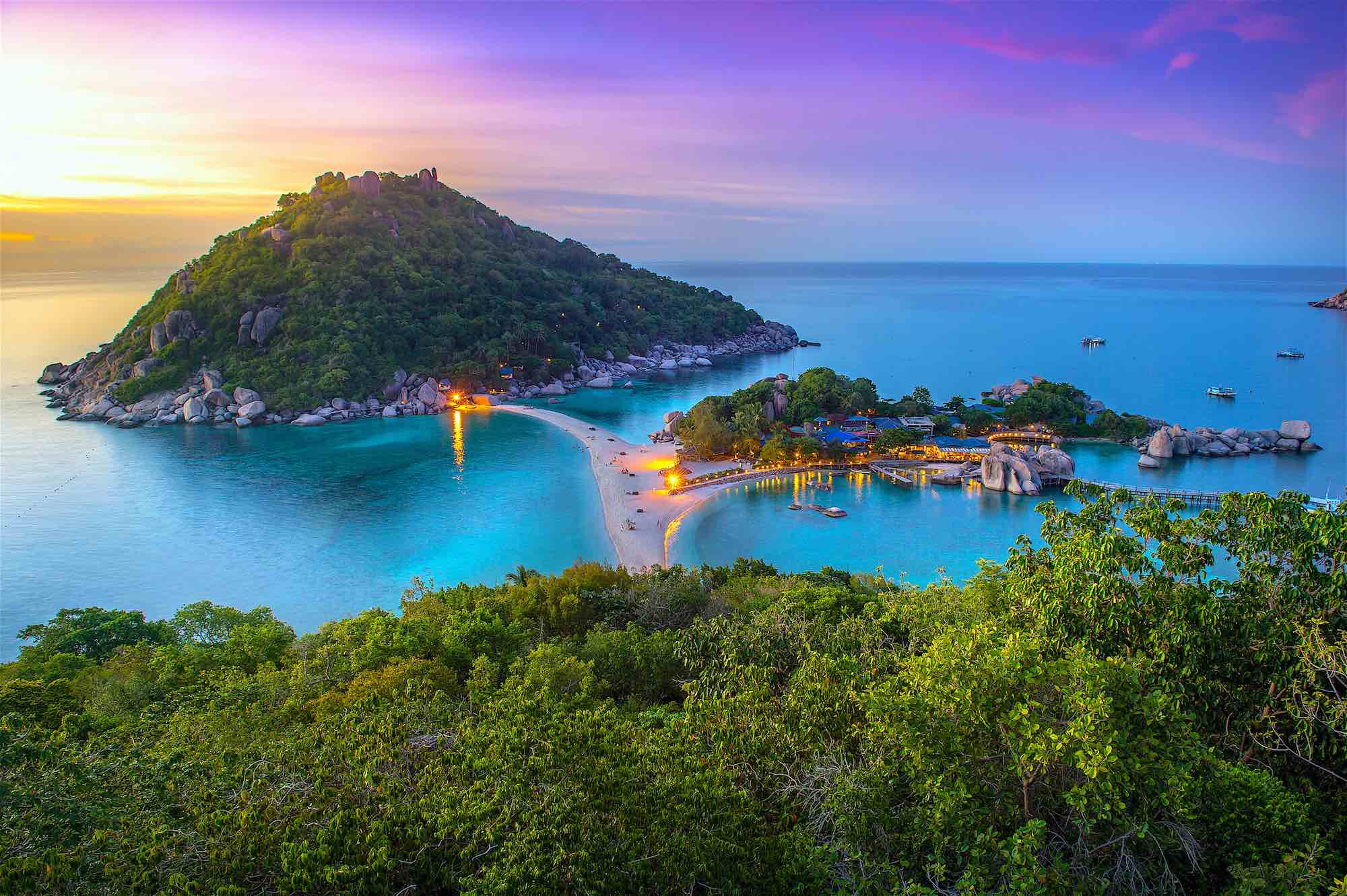 How to get to Koh Tao from Phuket
If you are heading to Koh Tao from Phuket, you can travel by Plane, bus or minivan.
Flights Phuket to Koh Samui
There are no direct flights to either Chumphon or Surat Thani but there are 5 flights a day to Koh Samui, of which the first 3 would you get you there in time to board a boat to Koh Tao on the same day.
The flight is only 55min and can cost from just under 6,000THB. Once you arrive at Koh Samui airport you can board either the Lomprayah or the Seatran service to Koh Tao, as described above.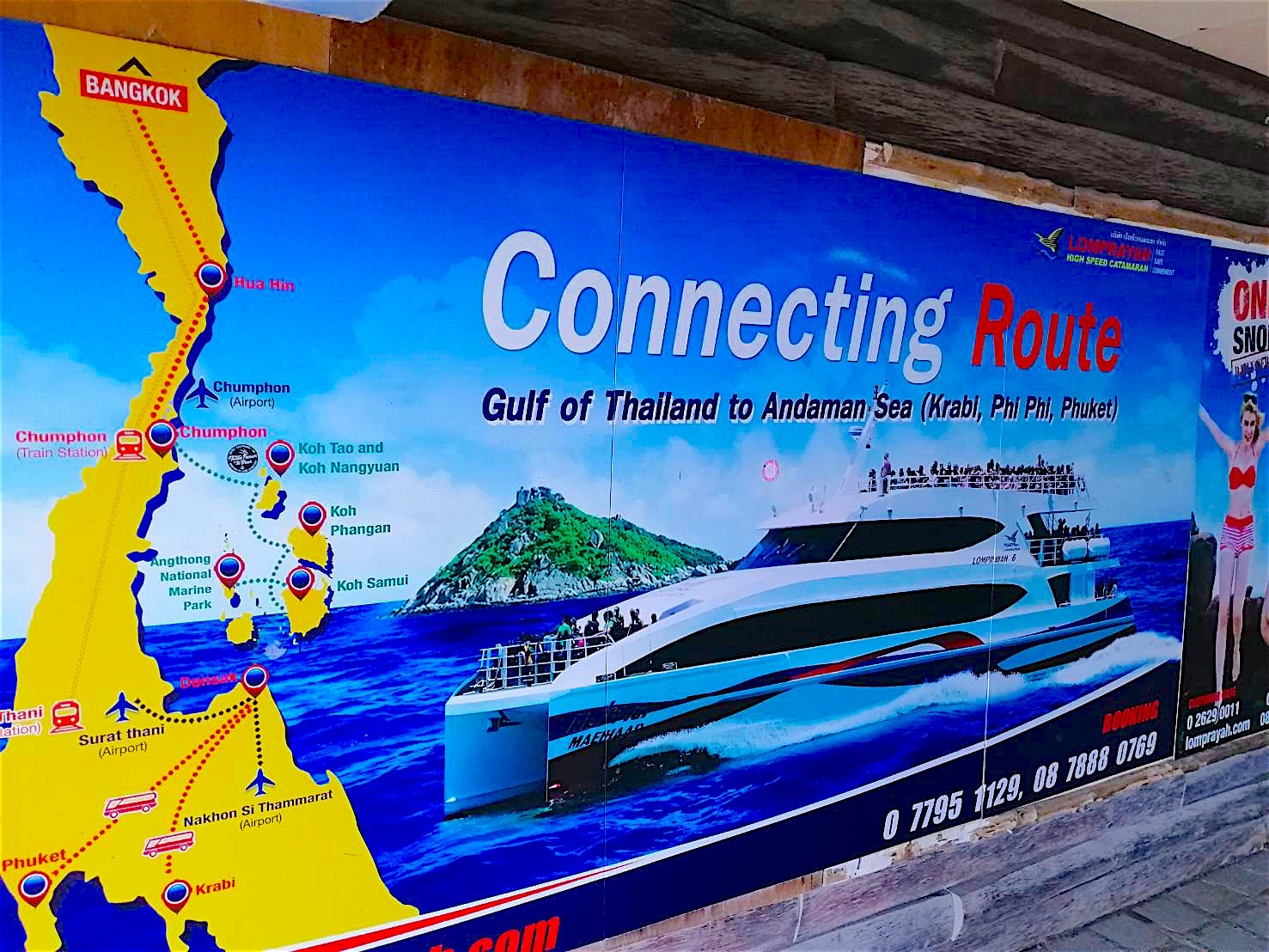 Bus from Phuket to Koh Tao
Alternatively, you can take a mini bus from Phuket to either Chumphon or Surat Thani.
The trip is 4 hour 30 minutes to Surat Thani and 6 hours to Chumphon. A seat in a shared minibus will cost around 200THB.
You can also privately hire a minibus, which seats up to 9 people, to go to either destination. This will cost around 5,000THB.
Coach from Phuket to Koh Tao
You can also travel by coach to Surat Thani and Chumphon from Phuket Bus Terminal 2.
To get to Surat Thani, there are 4 departures each day and the cost is around 270THB. The buses leave Phuket at 8am, 10am, 12pm and 2pm.
To get to Chumphon, there are 5 departures a day, the earliest at 5:30am and the last one at 2:30pm.
The journey takes around 7 hours 45 minutes and costs 305THB. When you arrive in Chumphon, the bus drops off behind the market so you will need to make your way to the ferry pier.
If you are happy to travel by bus, you can also book your entire journey in one go through either Seatran or Lomprayah.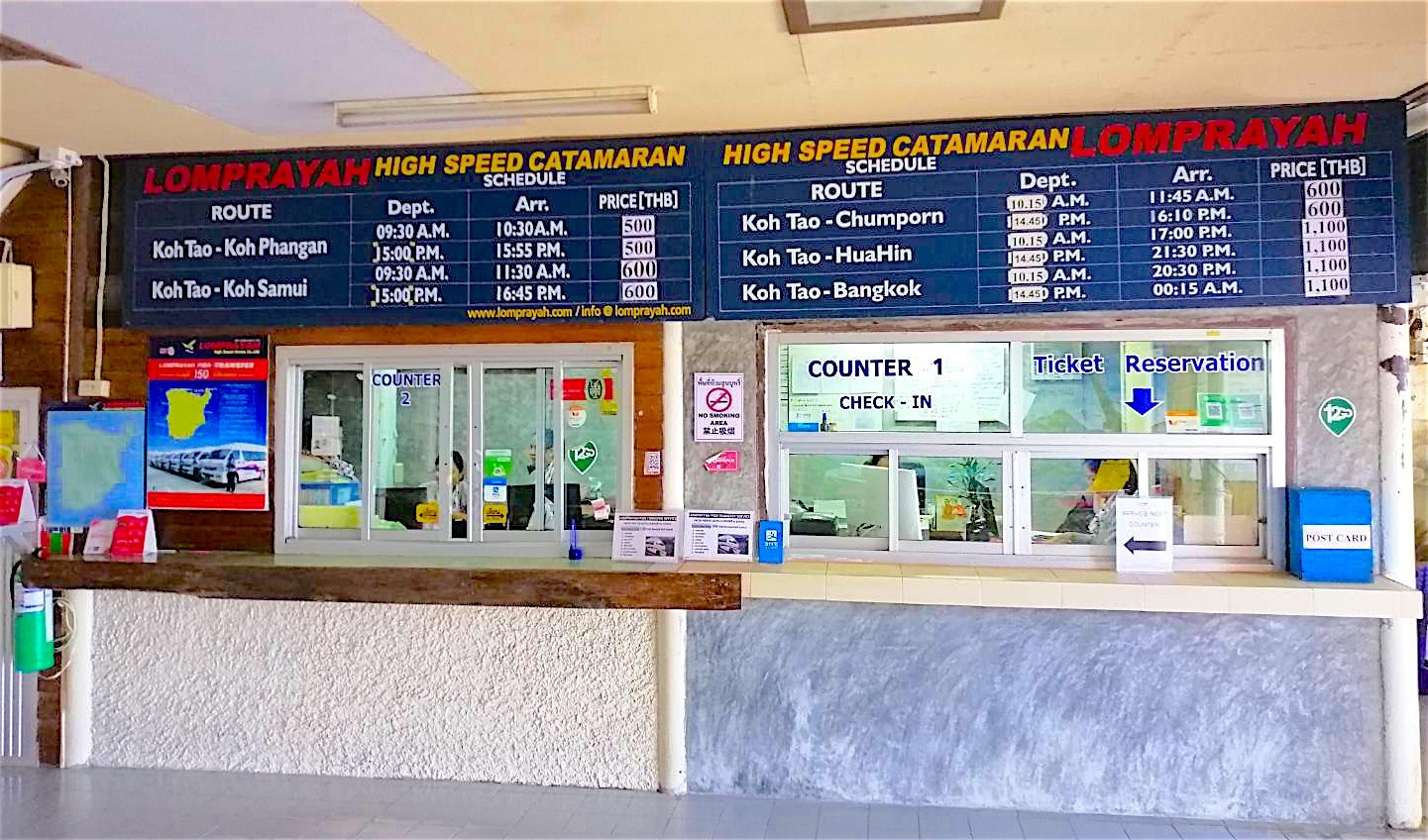 Booking Tickets to Koh Tao in Phuket
Seatran Service
The Seatran service leaves Phuket at 9am, connects you with the 12:30pm ferry in Surat Thani, which stops in Koh Samui just before 4:30pm and arrives in Koh Tao at 6:30pm. The whole trip costs 900THB.
Lomprayah Service
The entire trip with Lomprayah departs Phuket at 10am, taking you to Surat Thani for the 3:30pm departure which stops in Koh Samui, Nathon Pier and Koh Phangan before arriving in Koh Tao at approximately 19:15pm. The cost for this trip is 1,300THB.
Whatever route you use to travel to Koh Tao, once you see what the island has to offer, the travel time will all be worth it.
Frequently Asked Questions
How do you get from Bangkok to Koh Tao?
You can travel from Bangkok to Koh Tao by flying south for up to 1 hour and catching a ferry to the island. There are overland routes via bus from Bangkok with a connecting ferry from either Chumphon, Surat Thani or Donsak. You can also catch the train from Bangkok and travel south to the main towns and connect via mini bus to the ferry terminals. The final leg of all journeys to reach Koh Tao will be on a boat.
How do you get from Koh Samui to Koh Tao?
You can reach Koh Tao from Koh Samui by boat at different times of the day. Departure times vary by ferry operator, however, there are multiple connecting ferries every day from Koh Samui. Timetables will vary in adverse weather so please contact us or the ferry operator direct to check.
How do you get from Phuket to Koh Tao?
Travelling to Koh Tao from Phuket is a two part journey and involves either an AC mini bus to the ferry departure terminals or by flying a short distance from Phuket. The connecting ferry boats to Koh Tao and the final leg of the trip will depart from either Koh Samui, Donsak, Surat Thani or Chumphon.
How do you get from Chumphon to Koh Tao?
You can get to Koh Tao from Chumphon ferry piers on a high speed or slower speed ferry (Lomprayah or Songserm Express). You can also board the night boats that depart from Chumphon and arrive at Koh Tao at approximately 05:00, most nights. If you are in Chumphon town, you will need to get a mini bus transfer to the ferry piers (approximately 15/20 mins, or the Chumphon airport transfer will take up to 1 hour).
Can I fly direct to Koh Tao?
No, there is no airport on Koh Tao. The island is situated approximately 70 kilometres from the mainland and all arrivals on Koh Tao are by daytime or night time ferry boat.
How much does the ferry cost to Koh Tao?
The cost of a ferry boat to Koh Tao varies by departure point, ferry operator and time of day or night. The main ferry operators are priced differently and offer their own unique fare structure. It is important to note that most ferry ports will involve a transfer to or from the main town or from an airport. Ferry operators can include transfers as a package, which increases the basic ticket cost but is very welcome if you have a connection to make. Overland costs by train or coach from Bangkok will often include the ferry ticket and transfer costs and are priced differently. Always check with the operator to establish what your ticket includes or contact us direct and we can provide advice to you.
What is the fastest way from Bangkok to Koh Tao?
The fastest way from Bangkok to Koh Tao is by a connecting flight from Bangkok's Don Mueang international airport to either Koh Samui or Chumphon. Koh Samui will be quicker as the airport is much closer to the ferry pier (15mins) to catch a connecting ferry to Koh Tao. If you check your departure and connection times beforehand, you can get to the island within a few hours of departing Bangkok. Flight time is approximately 50 minutes and only Bangkok Airways flights fly to Koh Samui from Bangkok.