What type of Restaurants are there on Koh Tao?
Koh Tao may only have a permanent population of less than a few thousand people, however, almost half a million tourists visit each year, which means there are a lot of restaurants across the island.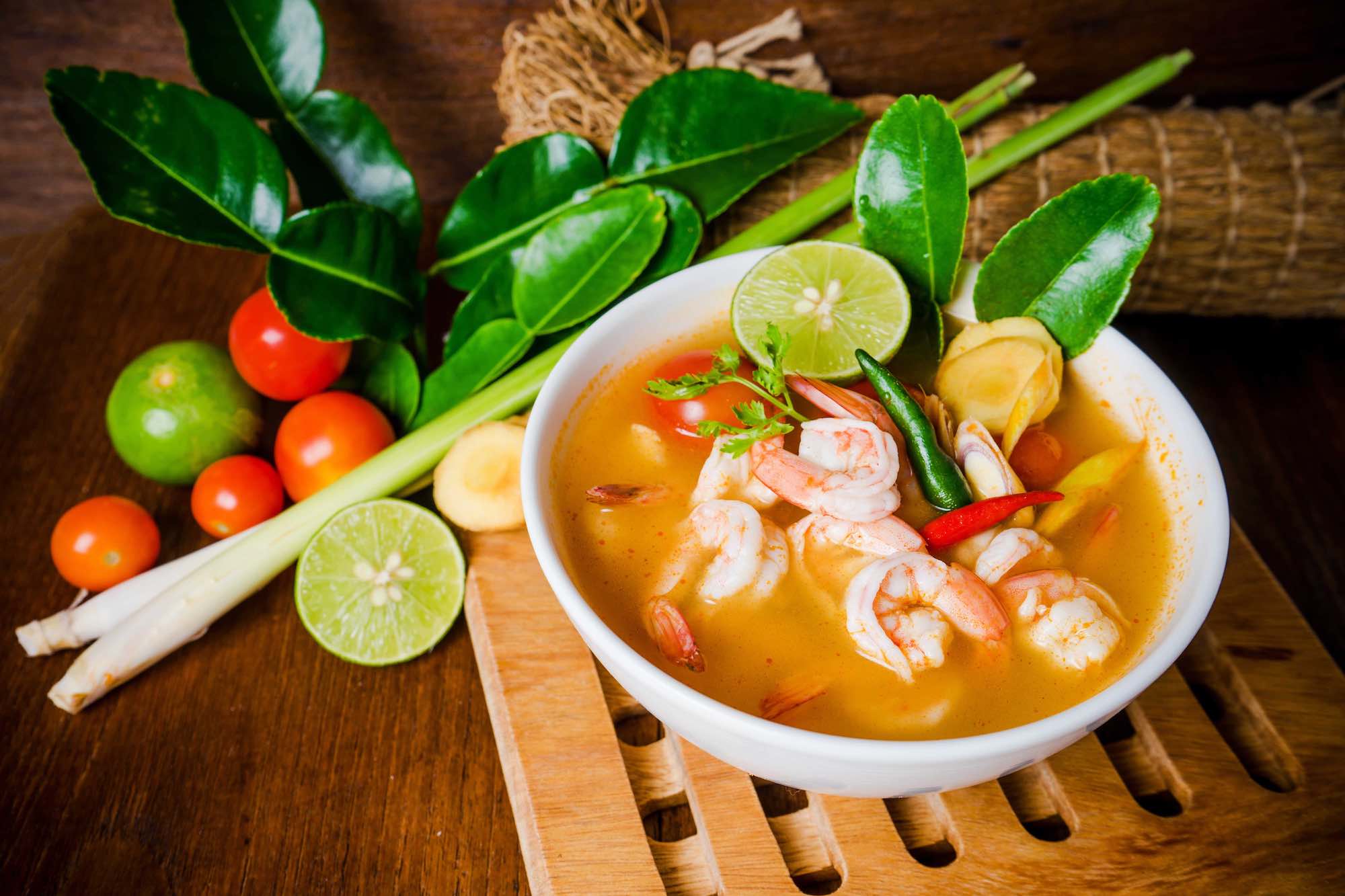 International Cuisine
With visitors arriving from all over the world, the various types of cuisine on offer have rapidly increased, providing a great selection for everyone to choose from.
As can be expected, there are a large number of Thai restaurants on Koh Tao, but this does not necessarily mean all of them offer exactly the same menu choices.
Some offer slightly more "westernised" versions of Thai food (less spicy), but there are a number of very authentic restaurants that will make it exactly as the Thai's would eat it, if you ask.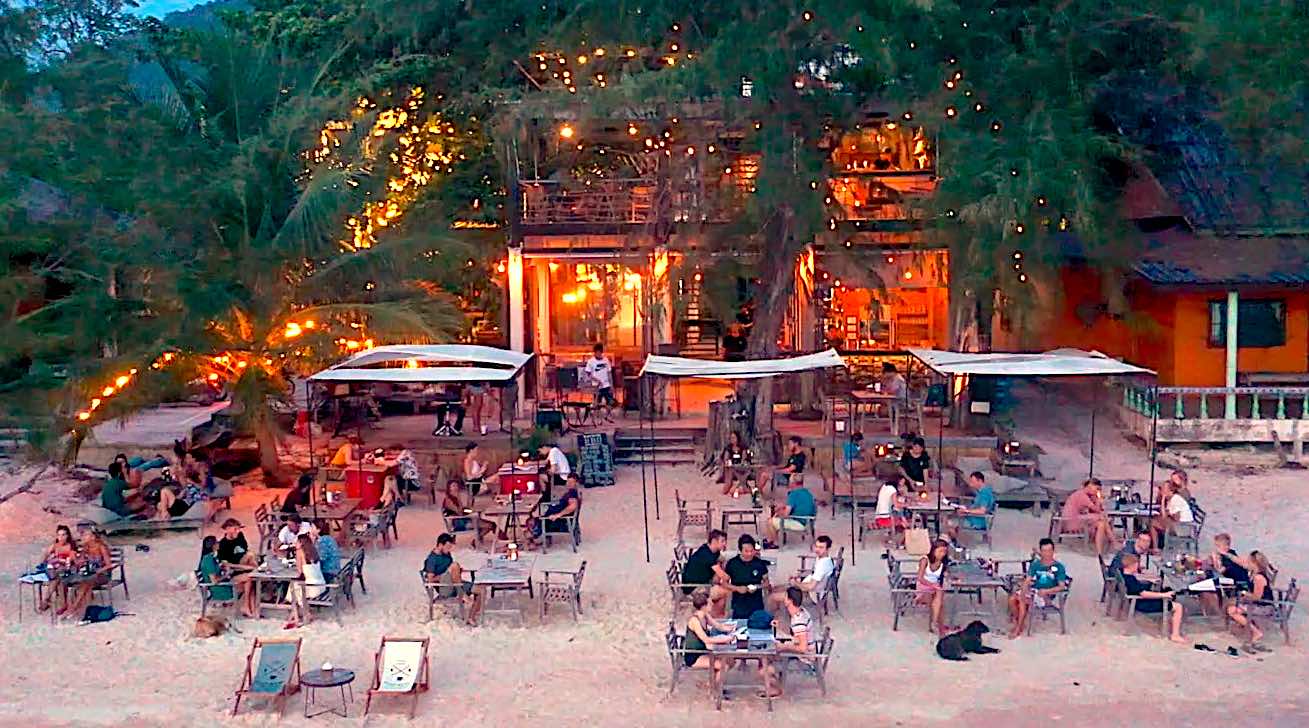 Best Local Restaurants on Koh Tao
Once you have had your fill of Thai food, you can move on to another type of cuisine on offer.
If you insist on spicy food, you can visit the one Indian restaurant on Koh Tao, Shalimar in Sairee village, located on the main road.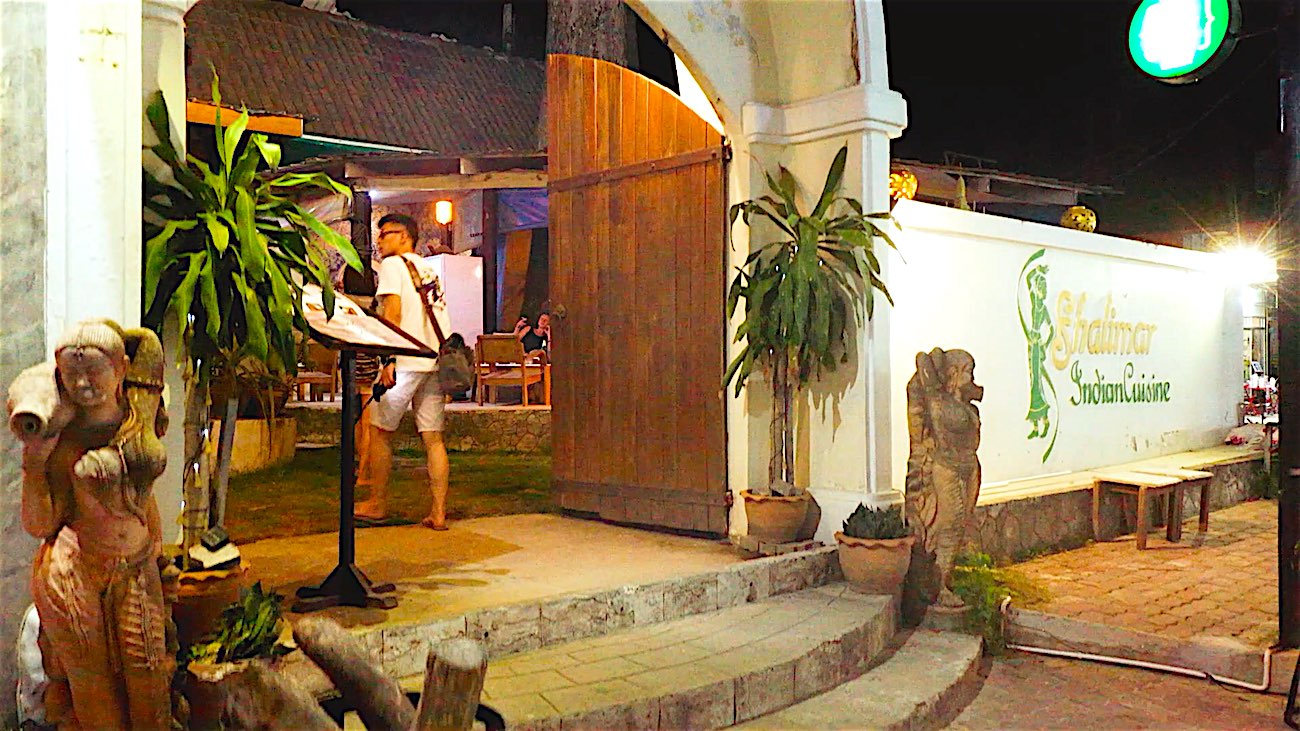 Indian Food
Offering North Indian cuisine, this will be a very different type of spice to the local Thai food. Alternatively, you can opt for a bit of Tex-Mex, which can be cooked as spicy or as mild as you prefer.
Oriental Food
For those who want to stick to Asian and Oriental cuisine, the choices on offer include Japanese with venues offering sushi, ramen and gyoza.
Chinese, which includes Sichuan style hotpot, Korean with great Bibimbap bowls available and Vietnamese including healthy Vietnamese style soups and fresh spring rolls.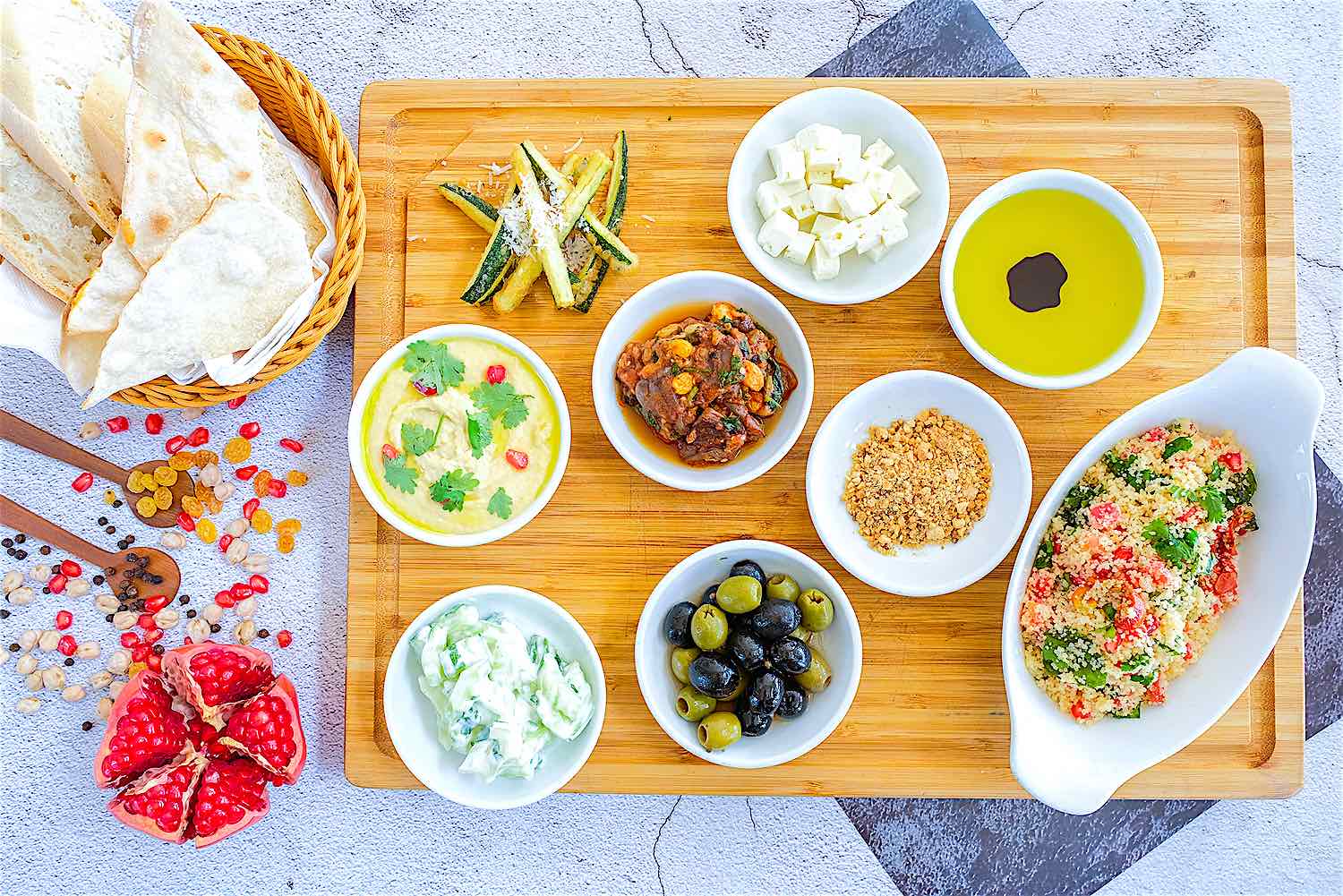 Koh Tao Restaurants with a View
As a tropical island in the middle of the sea with lush green jungle and mountain top viewpoints, its only natural to expect to eat at a venue with a panoramic view or to witness a spectacular sunset.
Koh Tao does not disappoint and there are many beachside restaurant locations and venues overlooking the island's stunning landscape.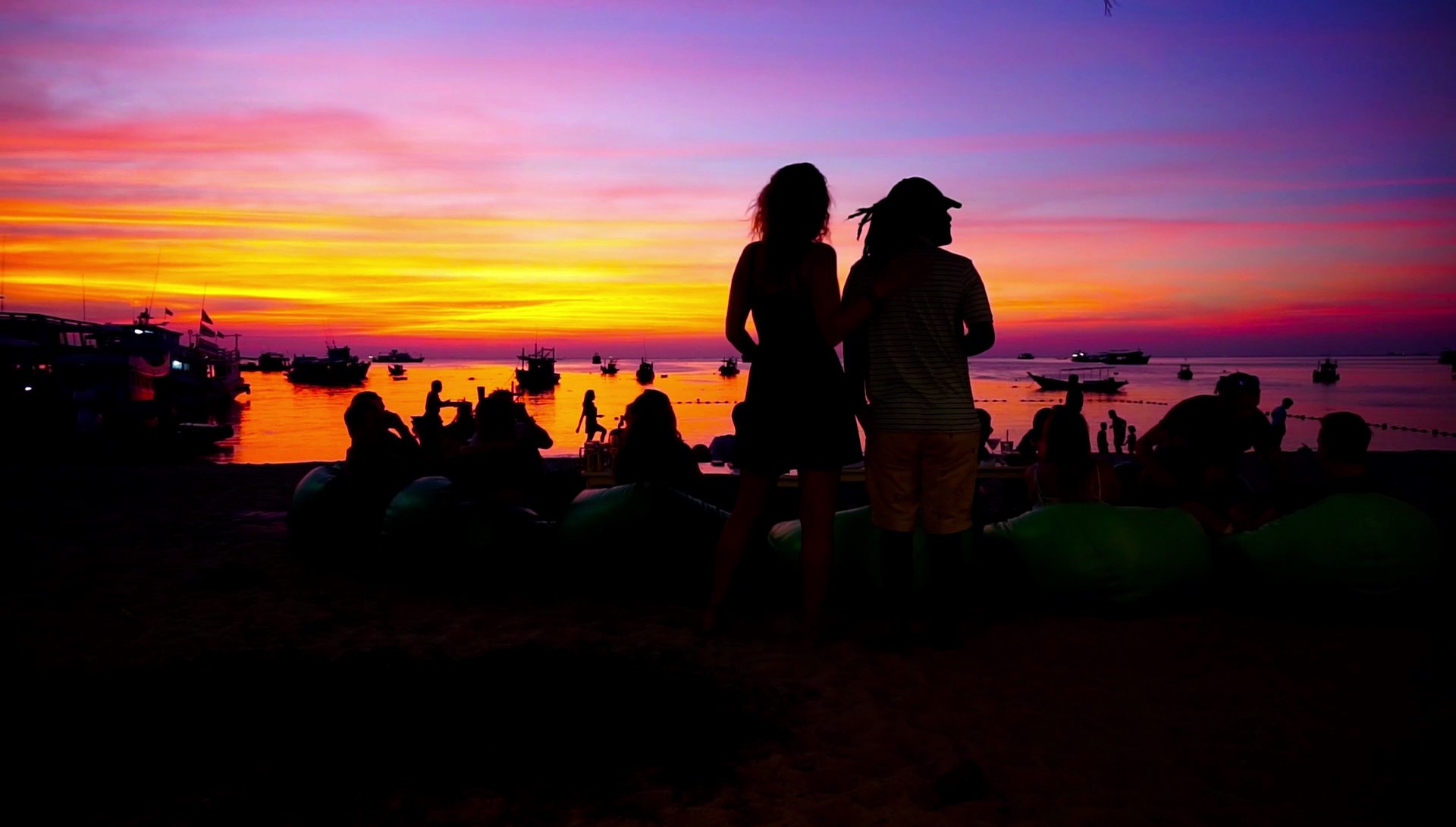 Western Food
When you are ready for a change from Asian cuisine, there is a lot of Western style food available.
There are Italian restaurants to be found offering everything you would expect to find in a traditional Italian. Thaita restaurant in Sairee is a great choice for home cooked Italian food.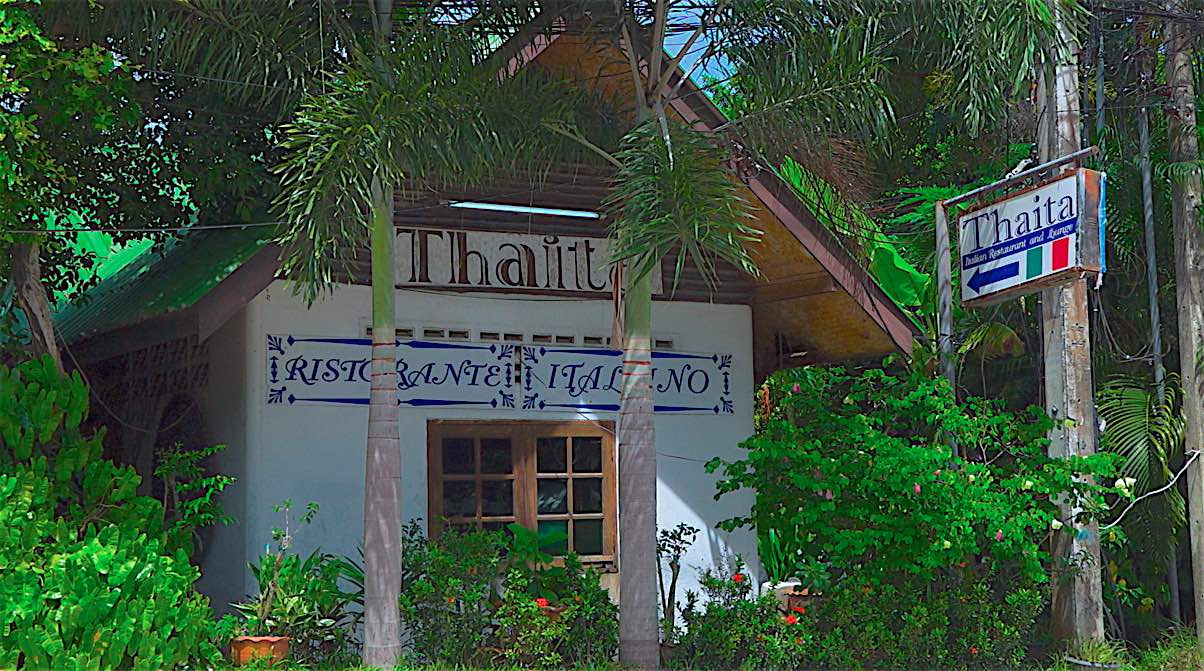 Freshly made pasta
In addition to Italian, there are French restaurants on the island where you will find a selection of cheese, meats and wines.
There are a number of Mediterranean style places that will offer a variety of dishes from different European cuisines, which can be a great option if you are struggling to decide what type of food you want.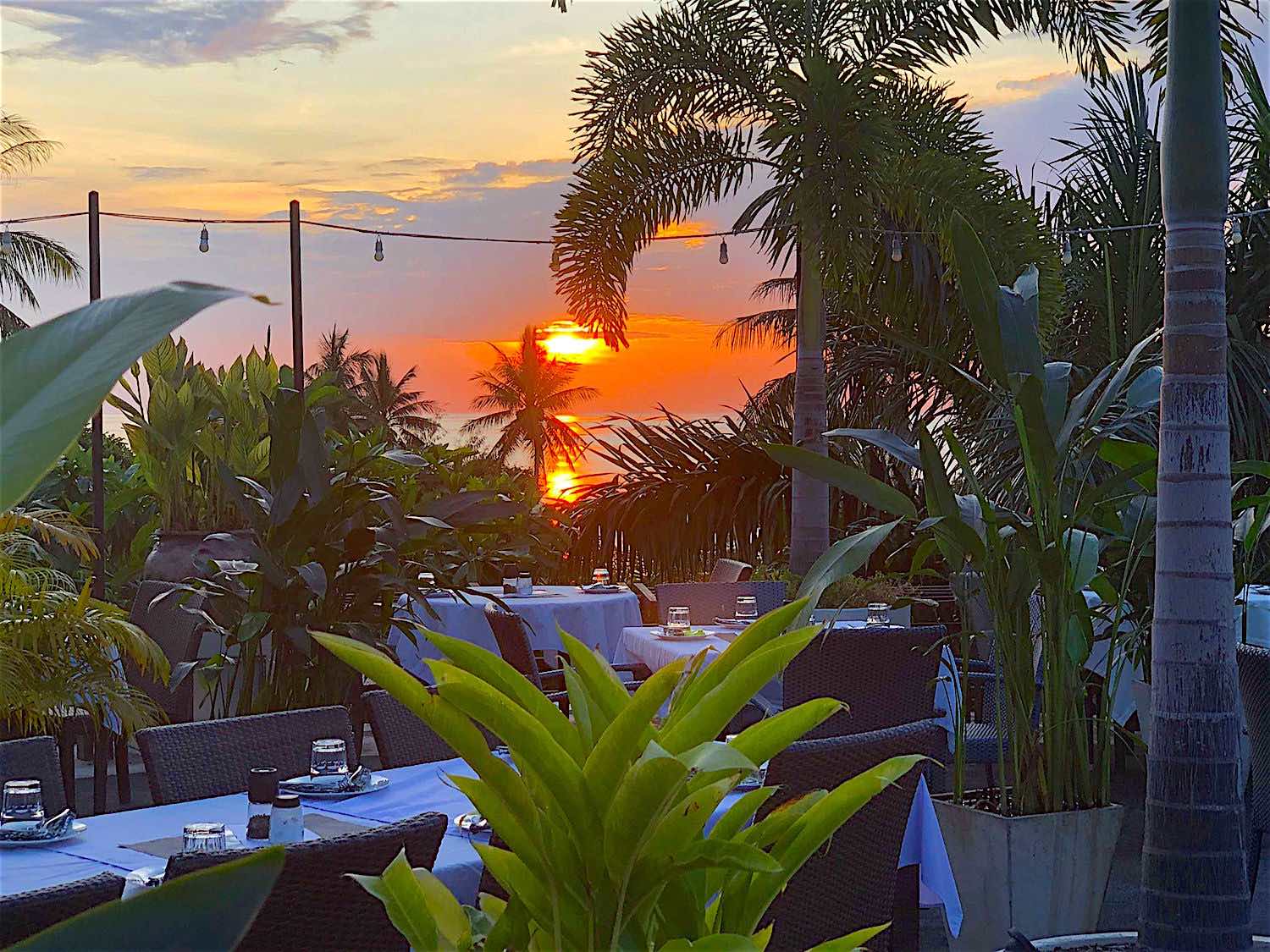 Seafood Restaurants on Koh Tao
As Koh Tao is a small island in the middle of the sea, there are plenty of seafood restaurants around offering freshly cooked fish.
The catch of the day will be on full view, allowing you to choose your fish before it's cooked to your personal tastes.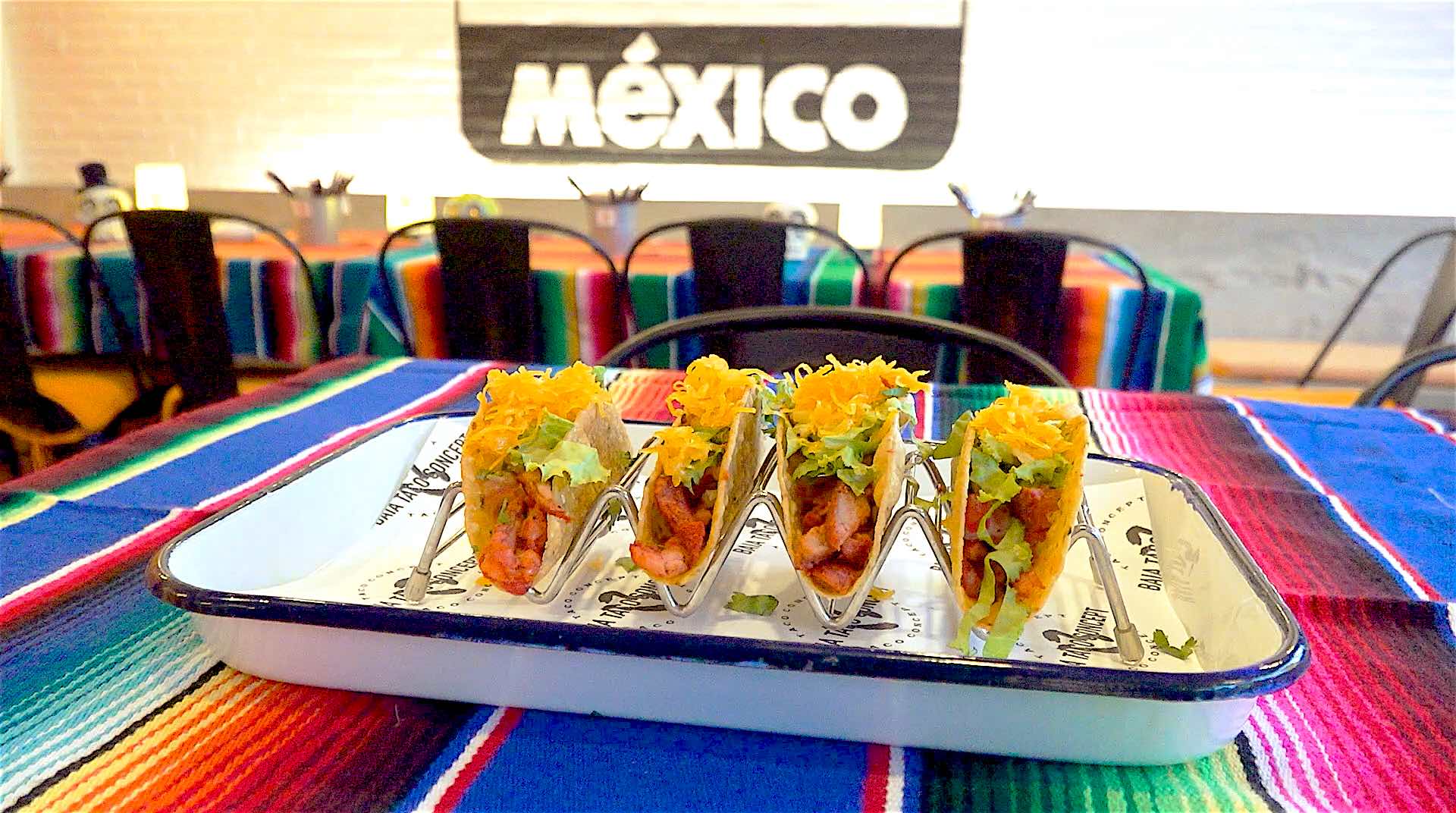 BBQ Food on Koh Tao
If you like BBQ, there is an authentic South Carolina-style restaurant offering the more traditional BBQ fare.
If you aren't in the mood for a large plate, you can opt for Spanish style tapas, which is on offer at a number of restaurants.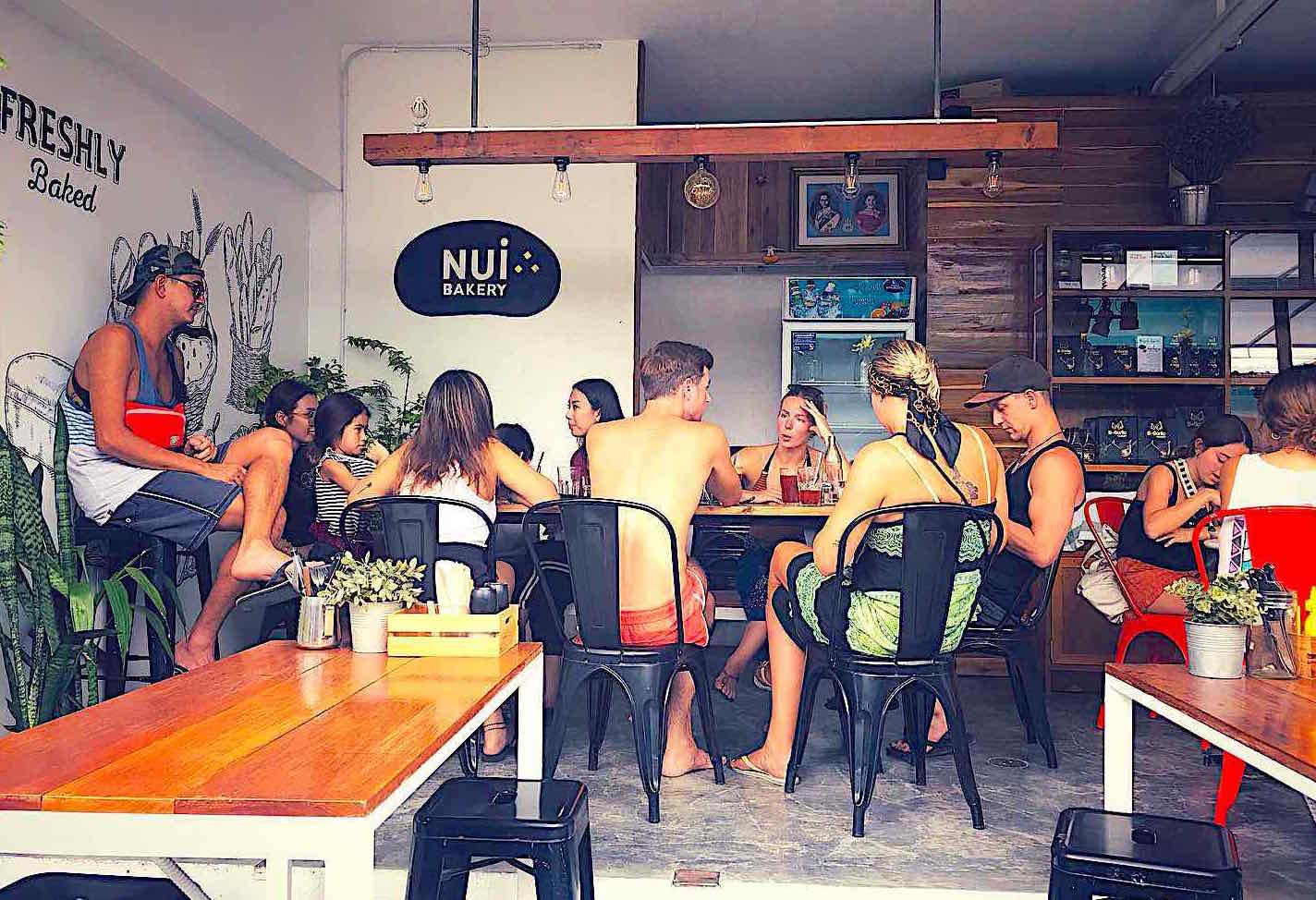 Bakeries and Coffee Shops on Koh Tao
You can visit one of the bakeries that offer freshly made sandwiches or visit any one of a number of beachside food venues around the island.
You will also find a number of cafe's and coffee shops offering freshly brewed coffee and lots of delicious snacks to go with it.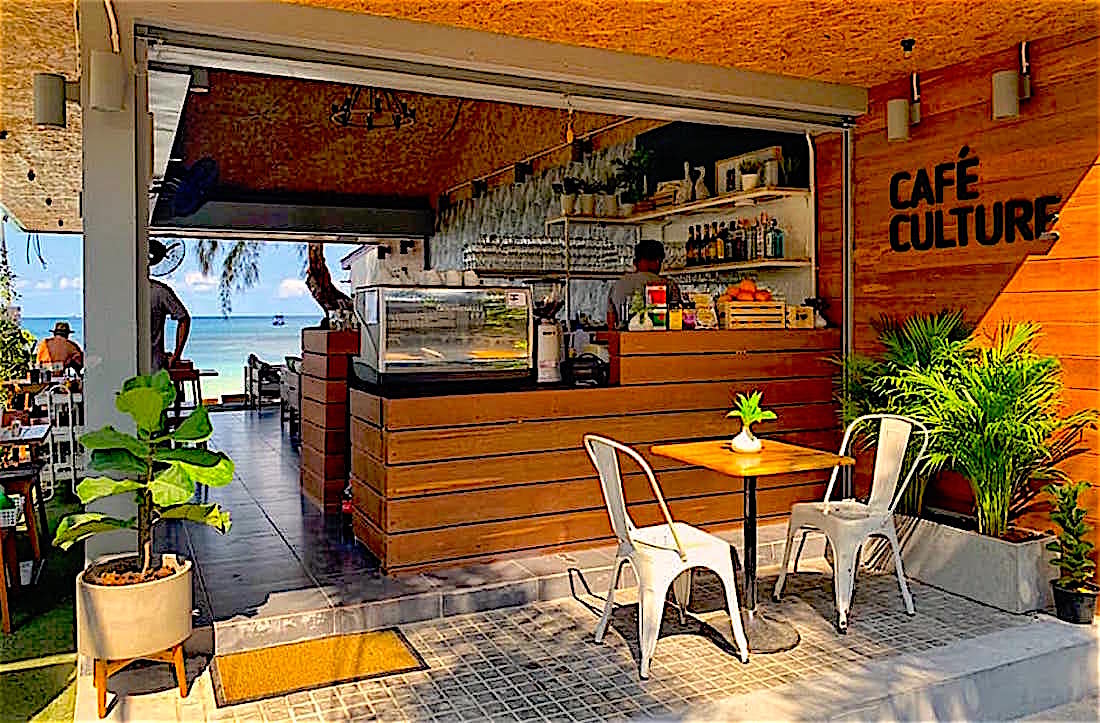 Healthy Food Options
If you are a visitor travelling to Koh Tao and you have special dietary requirements by choice or because of allergies, there are cafés and restaurants offering lots of healthy food options.
There are lots of food choices available for both vegetarians and vegans, so you can make the right food choices to fit in with a healthier lifestyle.
If combining great food and activities are your preference, you can find mini golf and the island's only cinema at the beautifully landscaped gardens of the Leisure Park & Hacienda, where you can enjoy a popular weekend roast dinner.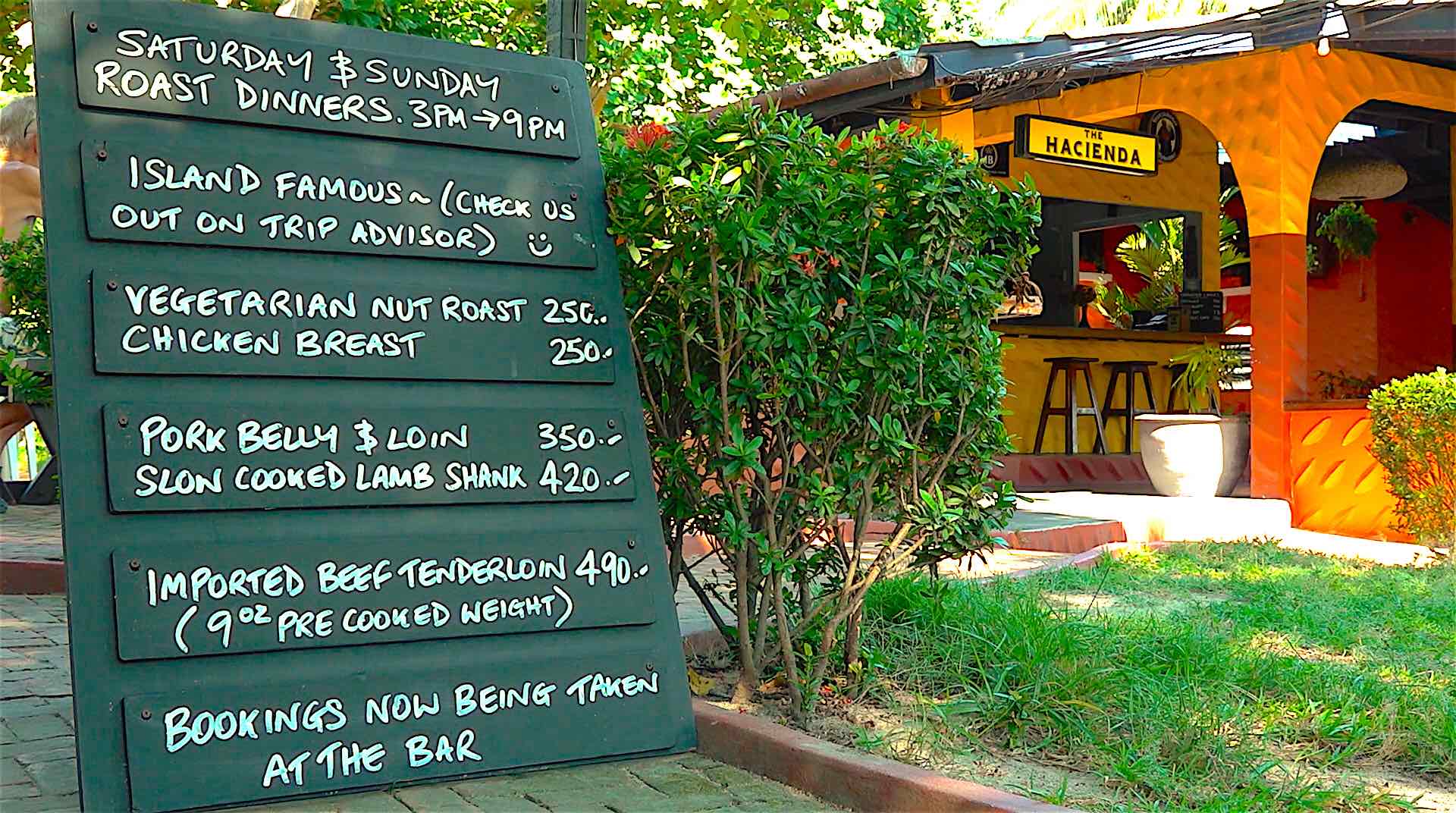 Friendly and Welcoming
Koh Tao Food Market
A great place to visit is the Koh Tao Food market situated in Sairee. If you are a food lover and wish to taste a range of different options to satisfy your well developed palate, you can try the best that Koh Tao has to offer in one place.
The Koh Tao local business community, local and international food venues and street stalls are friendly, welcoming and eager to please, so just be sure to ask questions about any allergies you have before you order.
If you require more information about restaurants, types of food or popular locations to visit on Koh Tao, contact us to discuss your requirements.
Frequently Asked Questions
Where is the best restaurant on Koh Tao?
Koh Tao has fantastic Thai restaurants and the island offers tasty food from all over the world. From seafood to vegan, pizza, pasta to sushi, bibimbap, tex mex, burgers, Paella, tandoori and even traditional English Sunday roast dinner, Koh Tao offers something for the culinary taste of every visitor.
Can I buy western food on Koh Tao?
There are lots of restaurants on Koh Tao that provide great quality western food. You can find all your favourites from home such as burgers, pizza, pasta, English breakfast, desserts and weekend roast dinner.
Is the food expensive on Koh Tao?
The restaurants on Koh Tao offer excellent value and the food is priced competitively when compared to other tourist hotspots in Thailand, such as Koh Samui and Phuket. International restaurants tend to be more expensive than Thai restaurants. You can buy a delicious Thai meal with rice and a soft drink for 100baht.
Can I buy food on Koh Tao with special dietary requirements?
There are Vegan and vegetarian only restaurants on Koh Tao such as Vegetabowl, Vegan Island and Thai restaurants La Carrote Qui Rit and Babaloo.
Café's such as Coconut Monkey and the factory café offer a large selection of vegan and vegetarian food as does Barracuda.
Breeze Koh Tao menu offers vegan and vegetarian food, with gluten free meal options and for those with an allergy, they specify what dishes contain nuts.