Diving at Hin Pee Wee dive site Koh Tao
Hin Pee Wee lies in the middle of two of Koh Tao's most famous dive sites. The HTMS Sattakut, and White Rock. White Rock is roughly around 200 metres north of Hin Pee Wee, while the HTMS Sattakut is less than half that distance south of the rocks.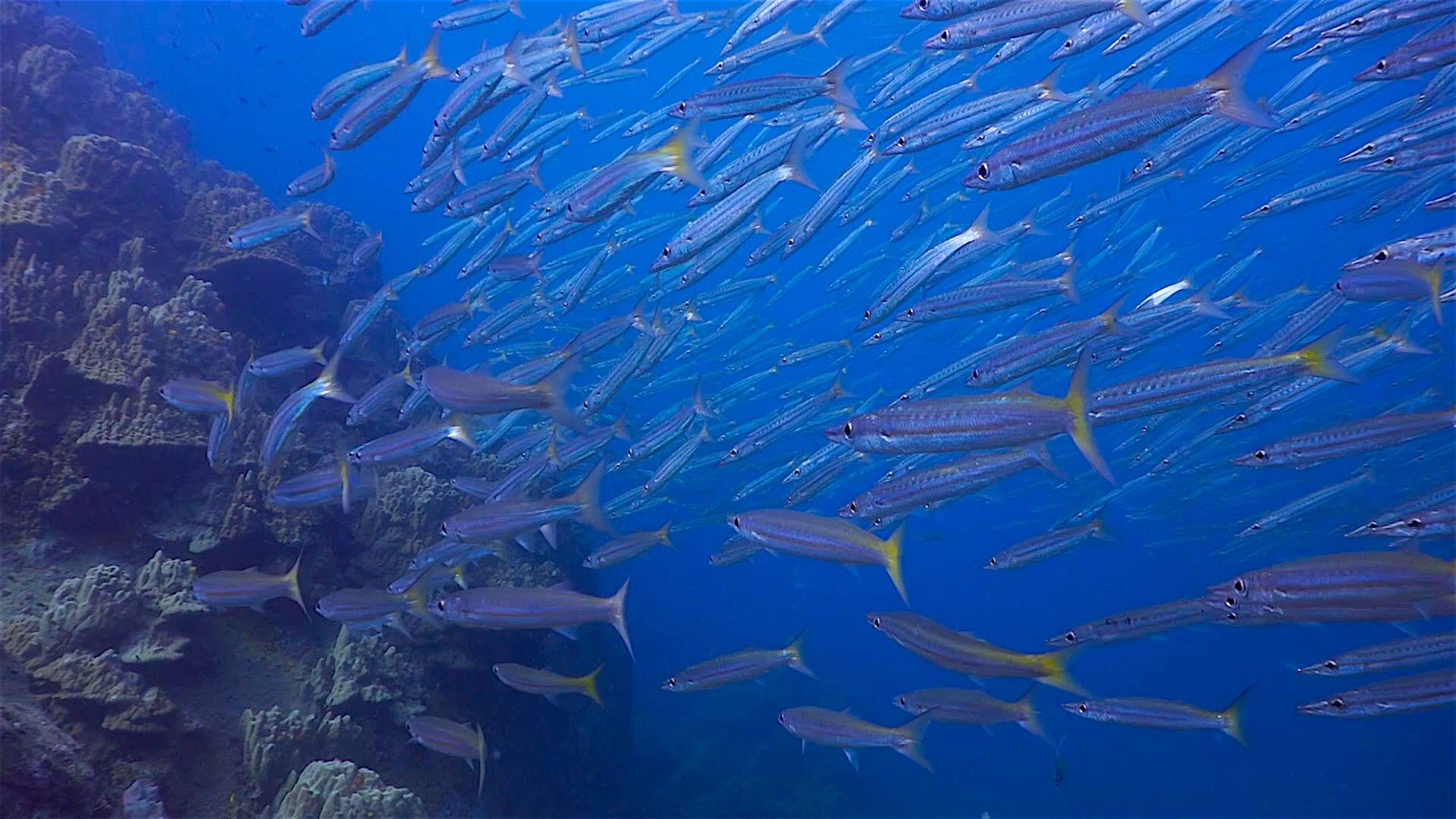 Depth at Hin Pee Wee
The dive site is made up numerous pinnacles ranging in height and size. The largest pinnacle reaches up to 9 metres below the surface. As you circle around the base of the rocks, you will hit depths from 16-22 metres.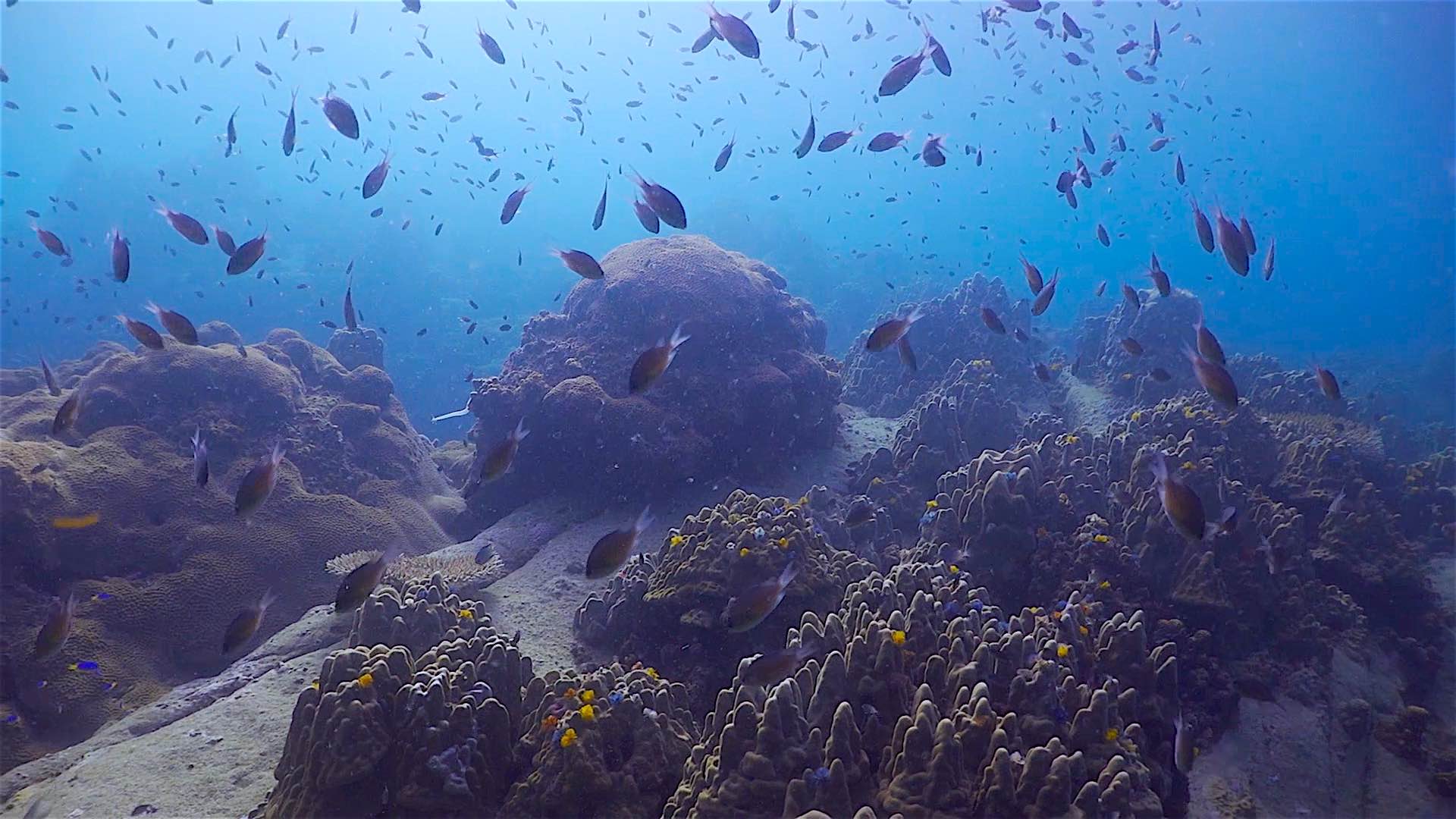 Plan your dive at Hin Pee Wee
Most scuba divers start on the northern side of the dive site, where it is deeper. You can then make your way south and gradually shallow up. There are lots of smaller pinnacles and rock formations sprinkled in the sand.
Since the dive site is relatively small, you can take your time to explore every nook and cranny.
You never know when you might come across a Jenkins Whip ray, or porcupine fish, peeking out from under a rock.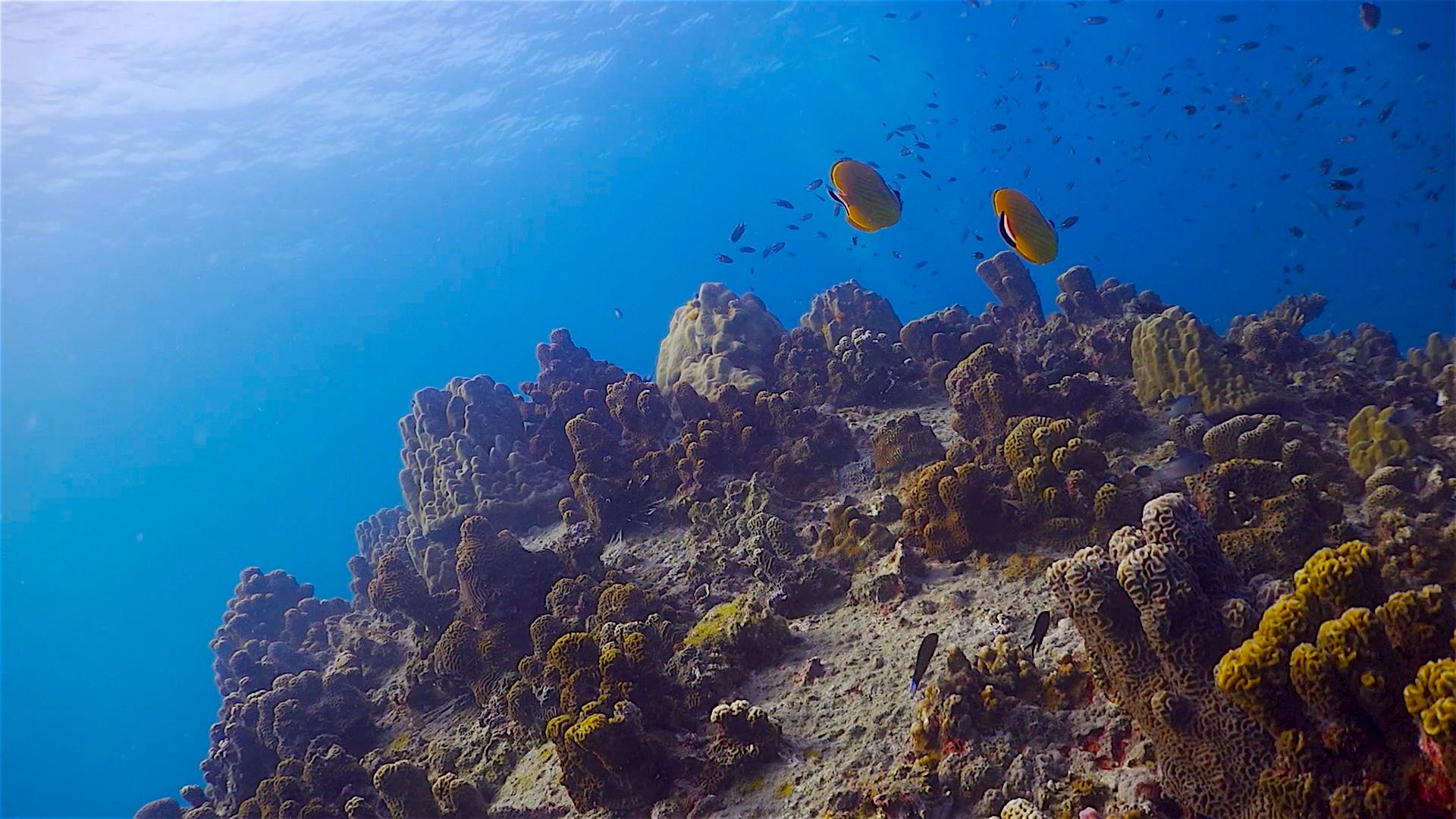 What types of Coral you can see at Hin Pee Wee
As you swirl up around the pinnacles you will notice the rocks are covered with beautiful corals, both soft and hard. The table corals provide a home for a variety of marine life, while whip corals blow in what looks like a breeze.
Take your time and you may even spot a tiny nudibranch. There are lots of different types to search for and you could easily turn the dive into a nudibranch scavenger hunt.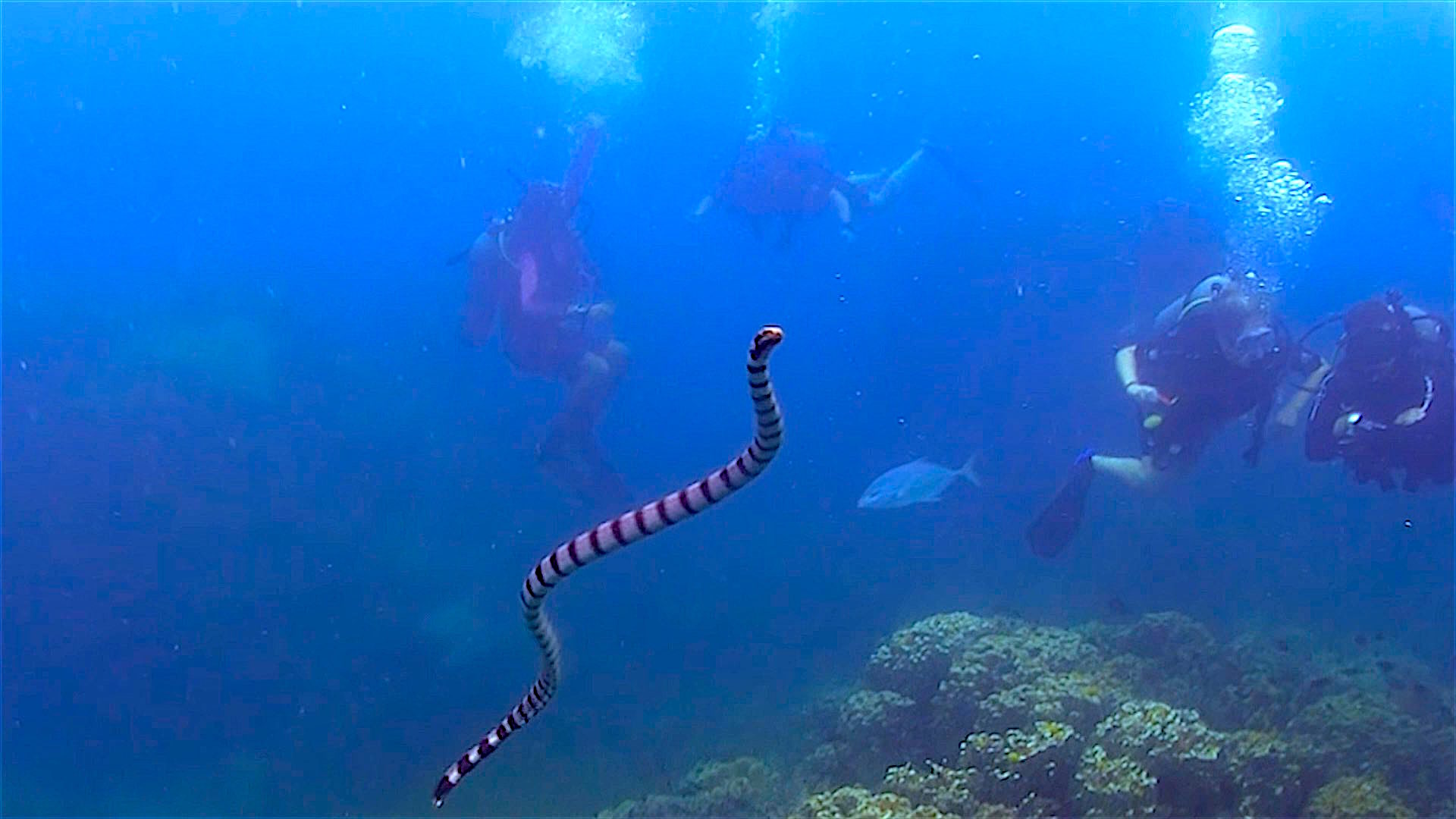 Sea Snakes & Sea Turtles
If you are really lucky you may spot a Hawksbill turtle enjoying the peace and quiet or a banded sea snake dashing around the rocks.
Most of the year conditions are quite good, while visibility can range from 5-20 metres. There is often a thermocline starting around 18 metres, which gives the effect that the rocks are emerging from clouds.
Due to the HTMS Sattakut lying much deeper, Hin Pee Wee is a perfect place to shallow up and enjoy a nice long dive.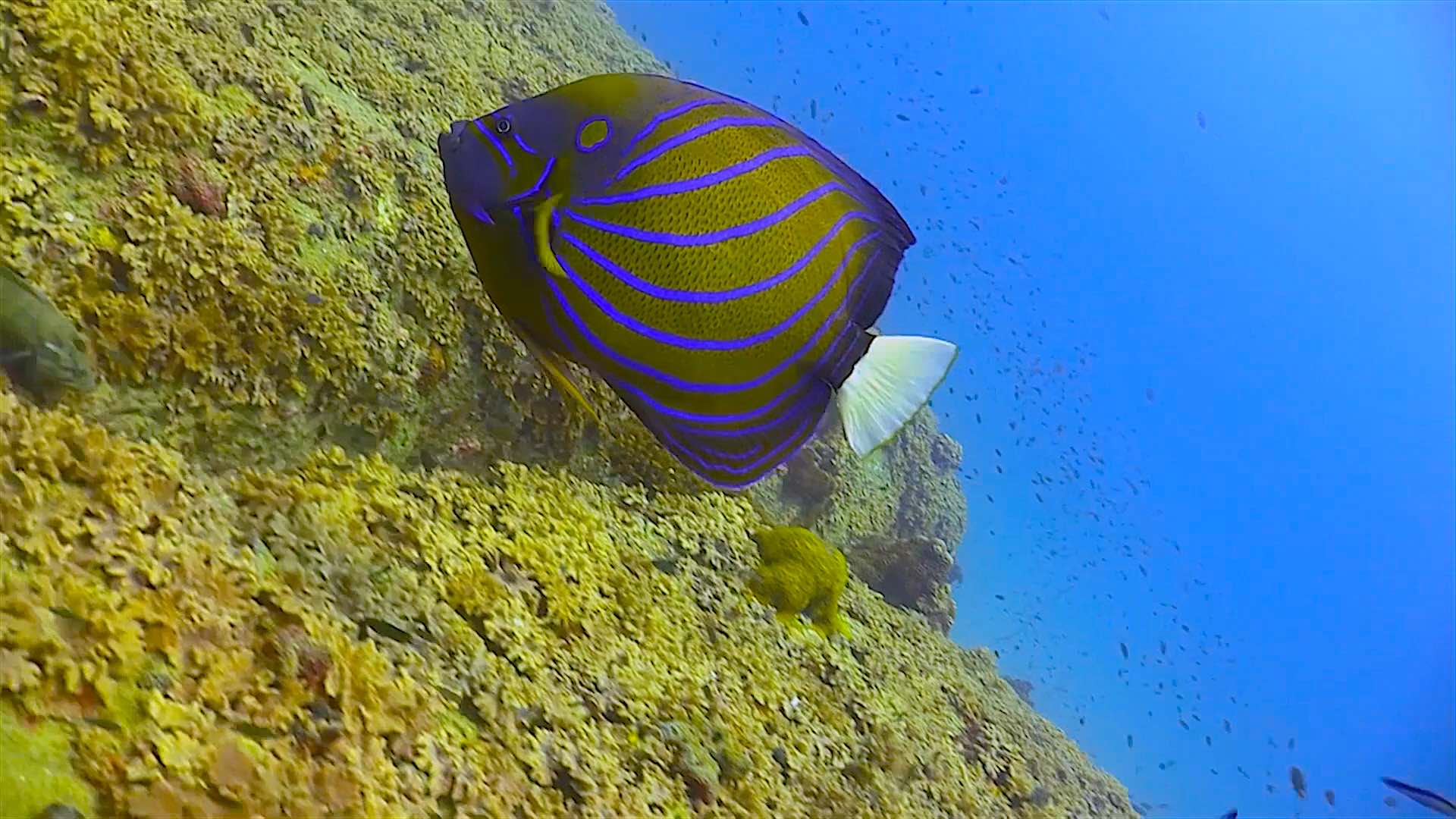 What fish you can see at Hin Pee Wee
Hawksbill turtle, White eyed moray eels, Great Barracuda, puffer fish, Jenkins Whip ray, Banded sea snake, Blue Spotted Sting Ray, a variety of nudibranchs, Great Barracuda and much more.
There have been opportunities to also see the beloved WHALESHARK!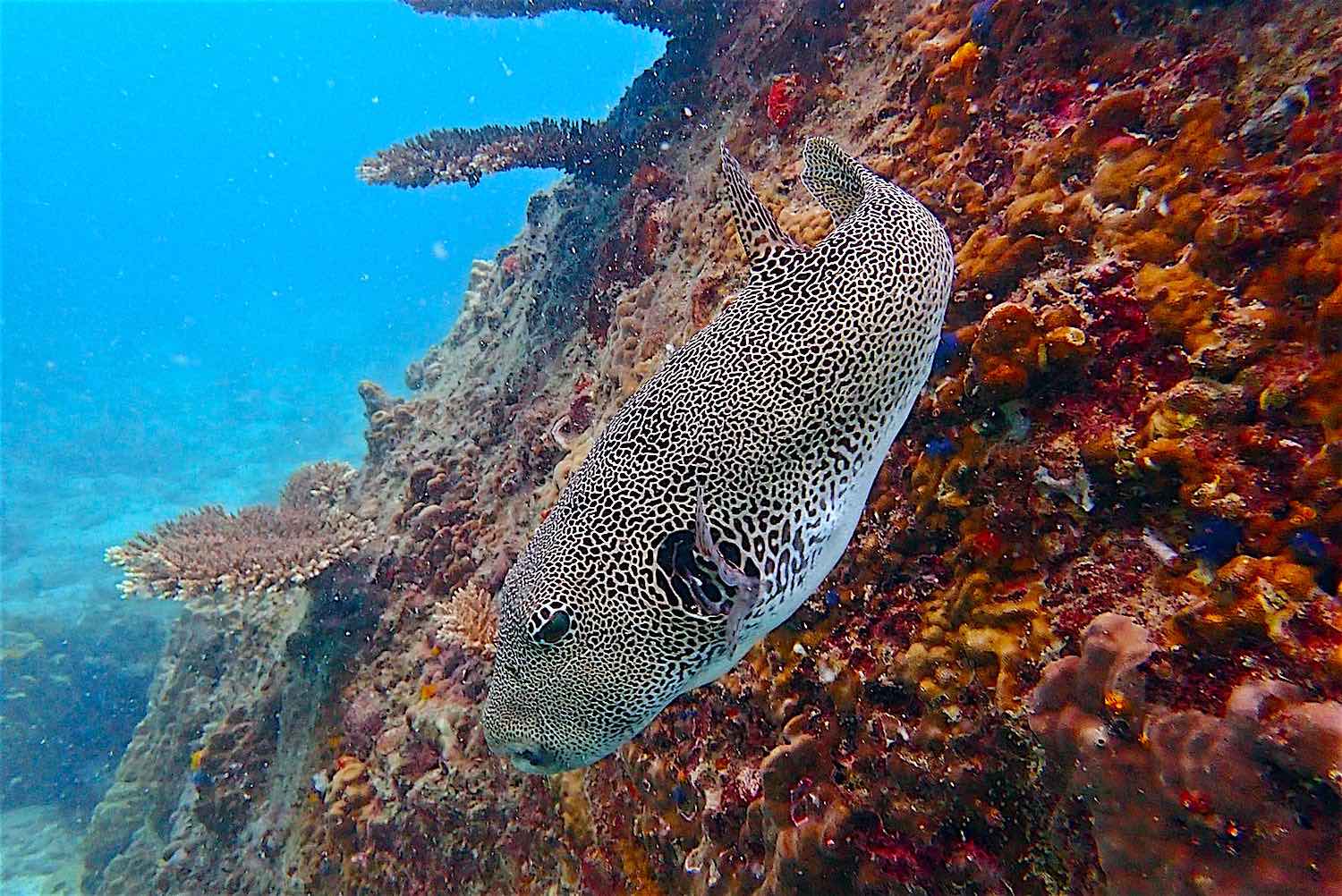 Our Dive site rating
Due to its depth and relatively small size, Hin Pee Wee is more suited towards Advanced level divers and fun diving.
It is also used as a middle ground for more experienced adventurous divers navigating to or from the HTMS Sattakut, or White Rock.
You can see all three dive sites in one, however Enriched Nitrox and Good air consumption is recommended.