Baia Taco Concept Restaurant Koh Tao
Baia Taco Concept restaurant is located near the large 7/11, a 60 second walk from Sairee Beach and is home to authentic Mexican dishes made with love.
The restaurant is colourful, inviting and a great place to meet up with friends for exceptional food and drink on any day of the week.
With cold beer on draught and loaded Nachos on your table, you will find the most amazing Mexican dishes on Koh Tao right here.
Baia Taco Concept Mexican Food on Koh Tao
Each day, between 5-6pm Baia Taco Concept has a different dish on a special 'Buy One Get One FREE'.
You can visit on Sundays for "All you can eat Tacos," which is unbeatable value at 298baht and available from 11am-10pm.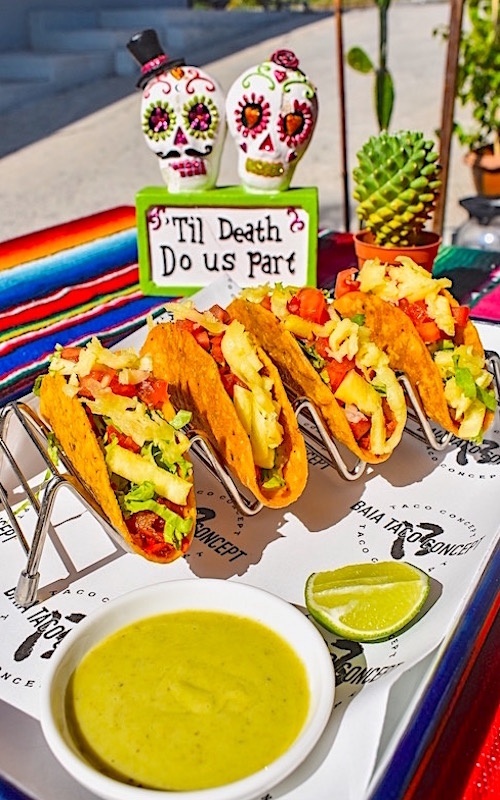 All You Can Eat
As you can guess by the name, Taco's are the signature dish at this restaurant with their version of Al Pastor taco their top seller.
They have 'Hora Loca' – Spanish for 'Crazy hour', otherwise known as happy hour from 9-10 pm every day on draft beer and cocktails, which is buy one get one free.
Baia Taco Concept Drinks & Cocktail Menu
Baia Taco Concept have a tasty cocktail menu and as you would expect from an authentic Mexican restaurant, is dominated by Tequila.
Their signature cocktail is of course a Classic Margarita.
El Diablo
If you like Tequila they also have a tasty shots menu where you can try their 'El Diablo' challenge.
Drink 6 El Diablo shots at Baia Taco in 1 minute and get them for free.
Quality and authentic Mexican food, great service and with plenty of specials to take advantage of, Baia Taco Concept offers a memorable and affordable dining experience.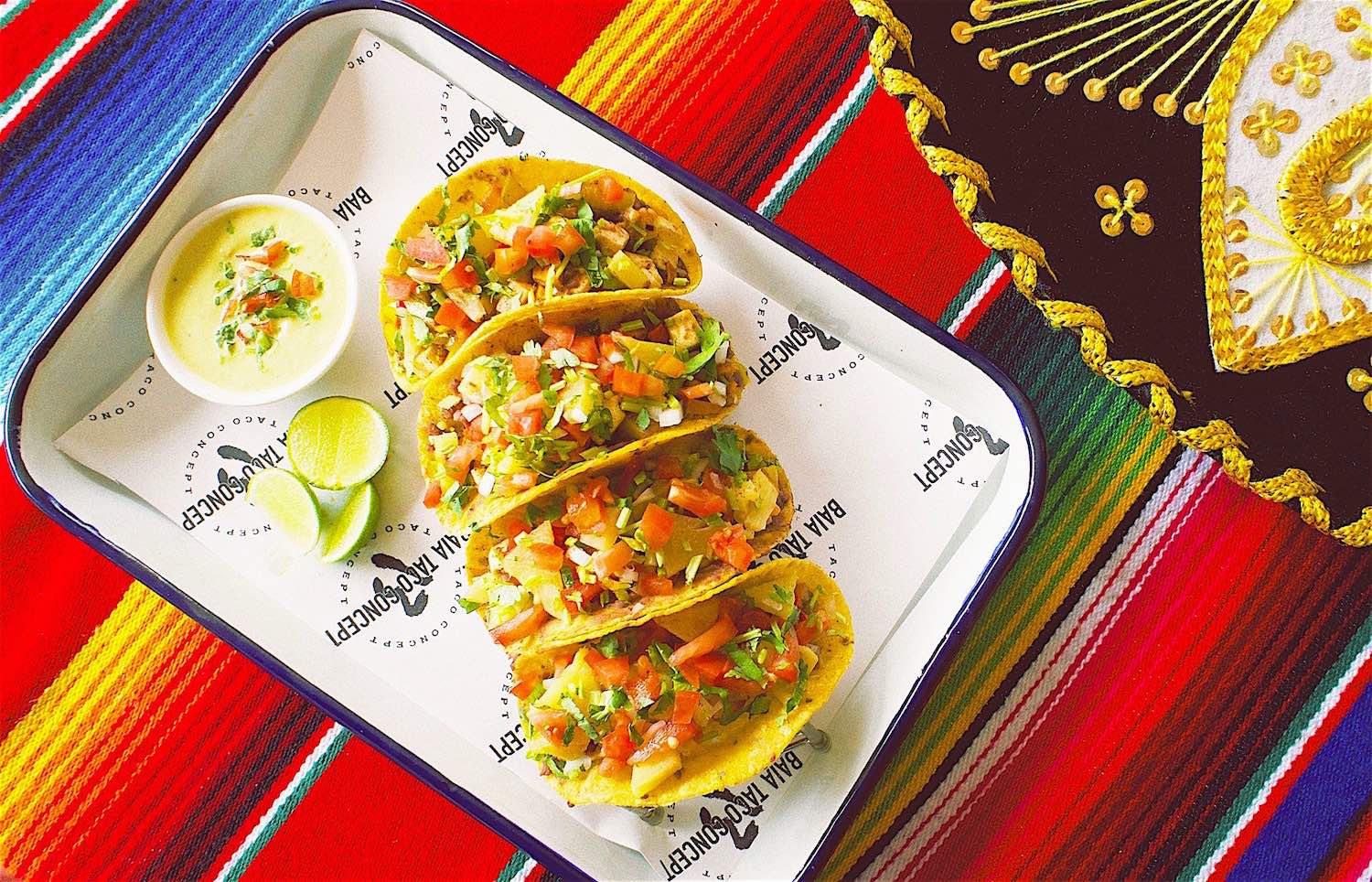 Baia Taco Concept is a Popular Mexican Themed Restaurant on Koh Tao
If a Mexican theme with traditional food, extensive drinks and a warm social atmosphere is what you miss the most, Baia Taco Concept needs to be on your shortlist of Koh Tao restaurants to visit.