Facts about South West Dive Site Koh Tao
South west pinnacle is one of Koh Tao's premier dive sites and a popular dive site that you do not want to miss. It is a great dive site to visit at all times of the year.
Premier Dive Site
It's name comes from its location in relation to the island of Koh Tao and it takes about 40-45 minutes to reach. This allows for a peaceful journey into the blue as you make your way to the dive site.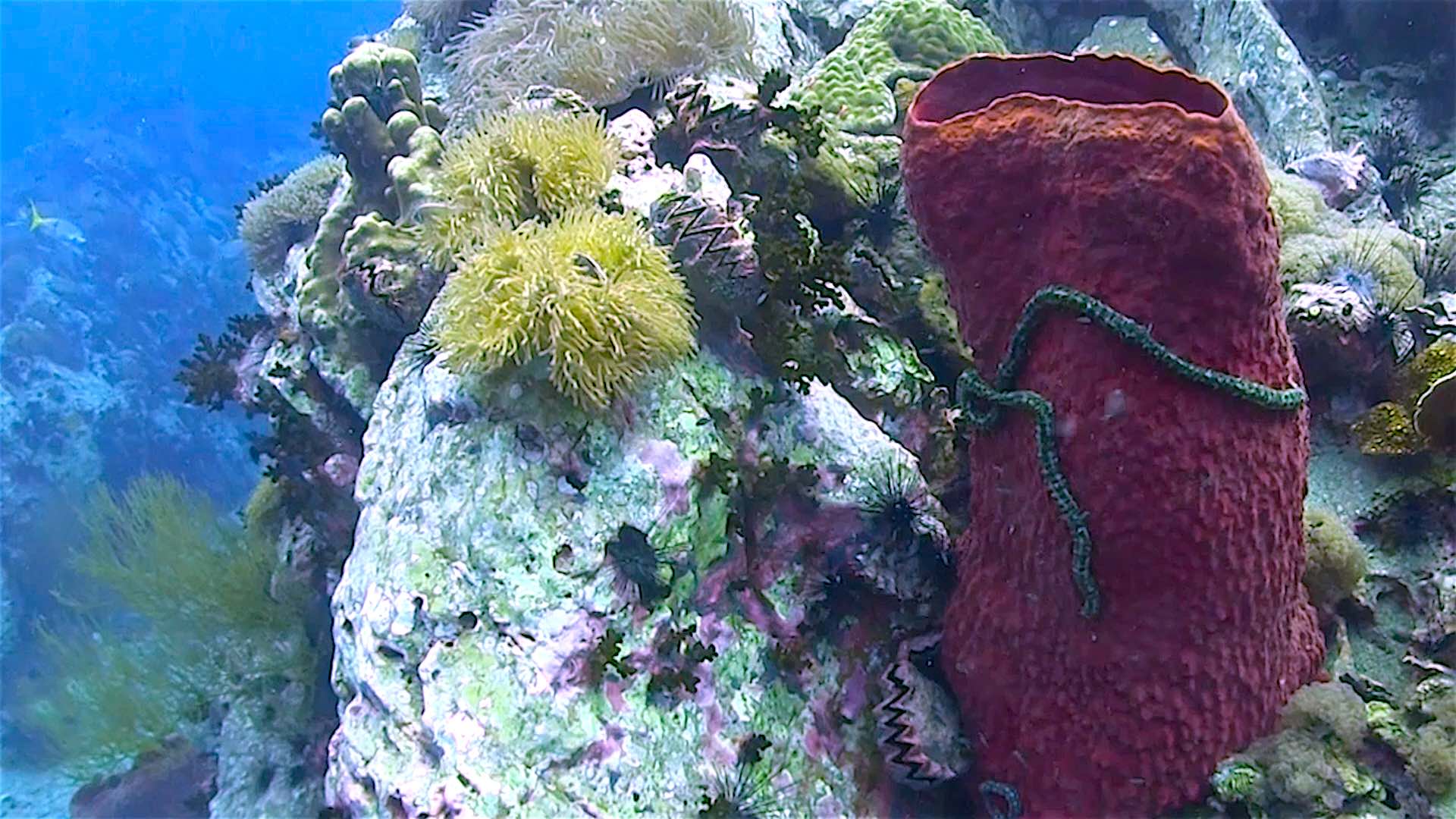 The Depth at South West Pinnacle dive site
Southwest is made up of numerous pinnacles that create a mountain like backdrop. The base of the rocks sits at around 22-26metres.
You can head out into the sand to reach a depth of around 30 metres if needed for deep dive training.
The tops of each pinnacle range in depth with the highest point reaching up to 5 metres from the surface. This makes this dive site ideal for a multi-level profile and a fantastic safety stop.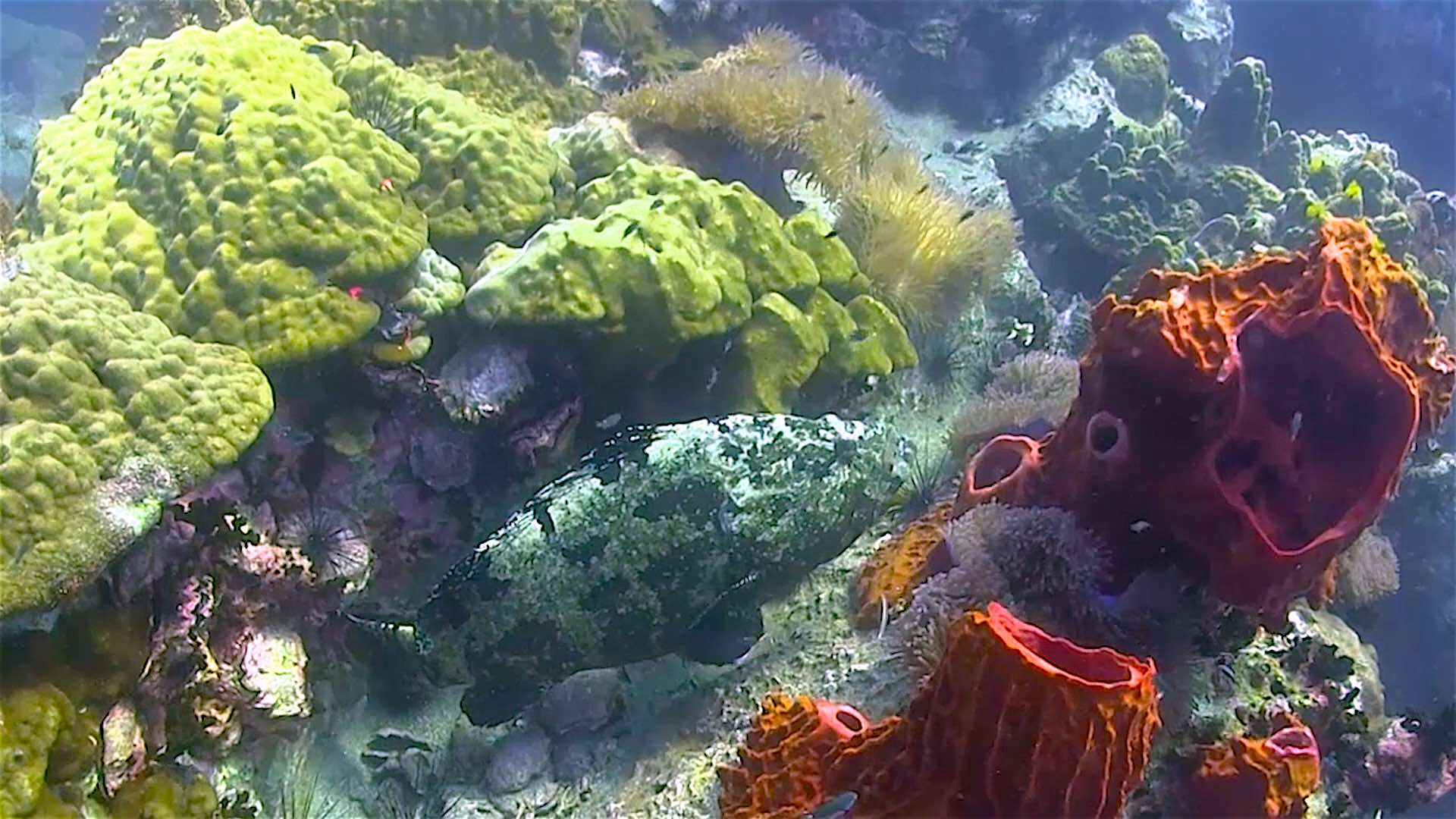 South West Dive Site Marine Life
The shallowest pinnacle is blanketed in Anemones swaying back and forth as if you were in a meadow on a windy day.
If you look closely you may even spot a yellow box fish weaving in and out of the stinging tentacles. This is a great spot to end your dive.
At the start of your dive you will want to swim around the base of the rocks. There are several Giant Groupers that prefer to hide away at deeper depths located on the western side.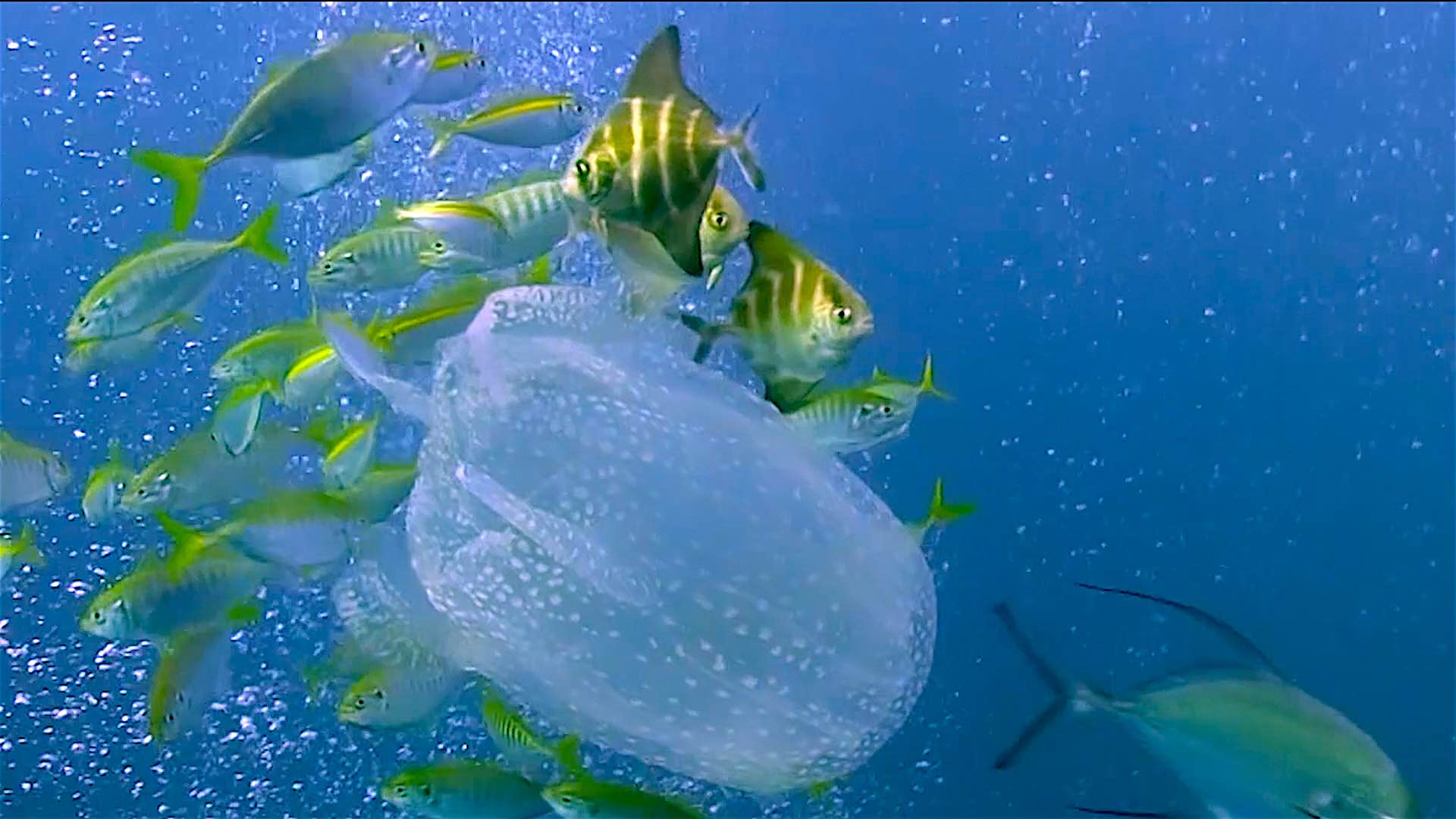 Giant Groupers
You may also come across a school of Chevron Barracuda as you circle around the pinnacle. Don't forget to check beneath the layering rocks for Blue Spotted Ribbontail Rays. Shine a light in the crevices for boxer and cleaner shrimps.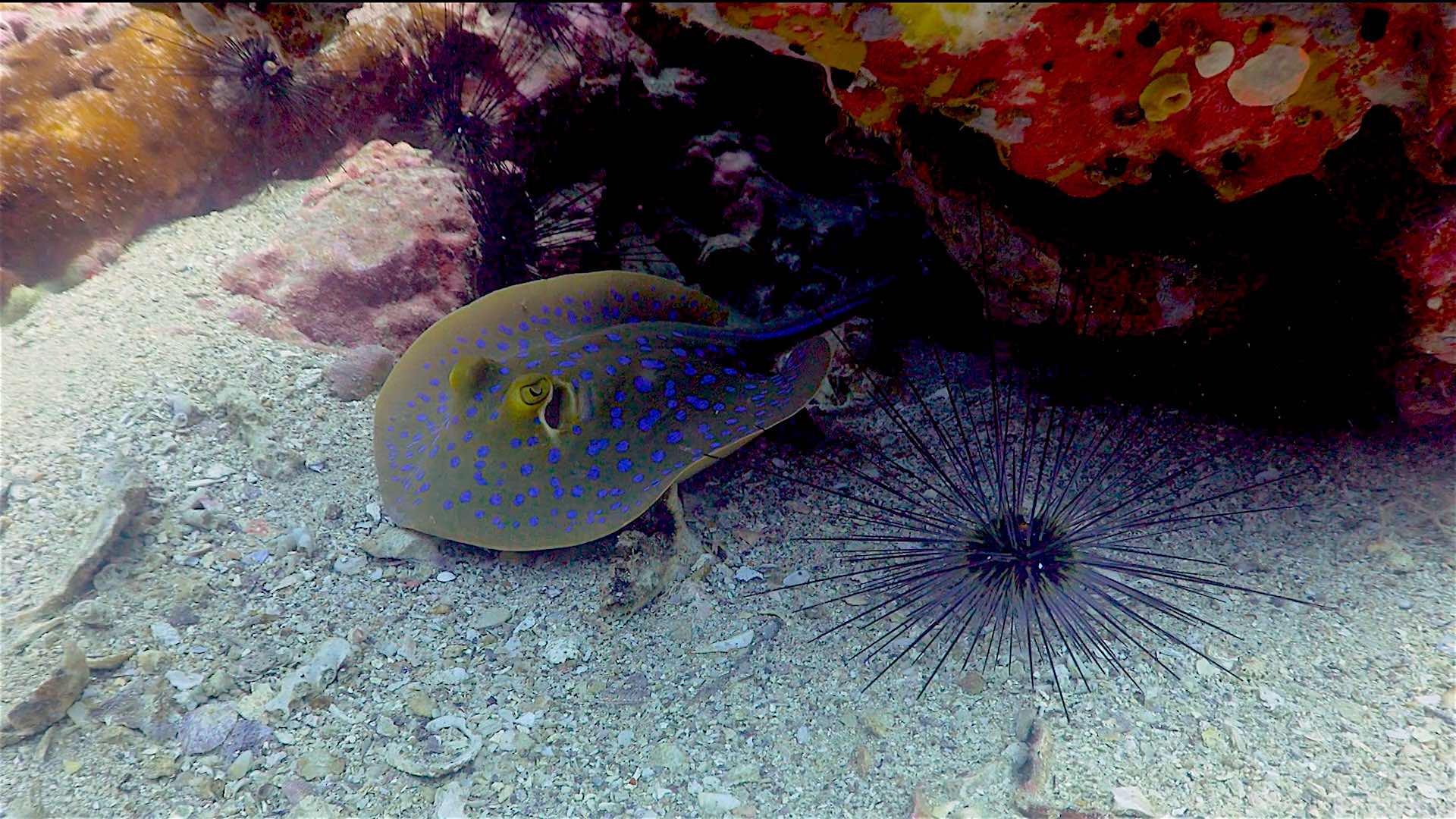 South West Pinnacle Visibility & Conditions
Visibility can range anywhere from 5-20 metres. At certain times of the month this dive site can have slight current and more difficult conditions. That being said it is still suitable for certified Open Water divers and upwards.
Find the 'secret pinnacle'
If you are looking for an adventure, you can venture off into the blue to find the "Secret Pinnacle." The journey can take around 5-10 minutes, depending on the current.
This is best to do in good conditions as it can be tricky to find in lower visibility. As you journey through the sand you may come across razor fish or cobia.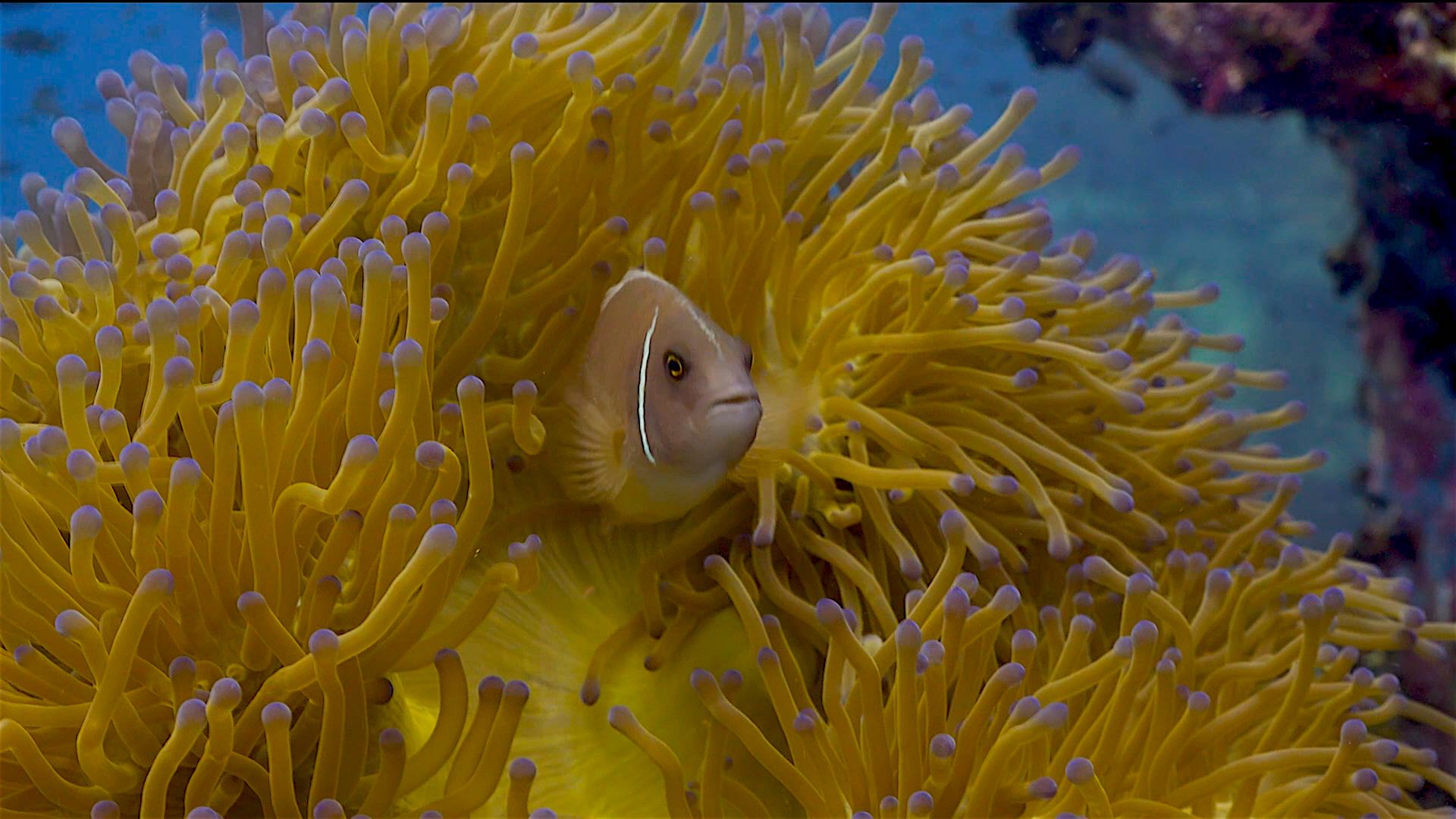 Enriched Air
Once you arrive you will have plenty to see, including: schools of Bat fish and Titan trigger fish. To make it worth your while, you may want to consider diving on Enriched Air Nitrox for extra added bottom time or Sidemount for extra air.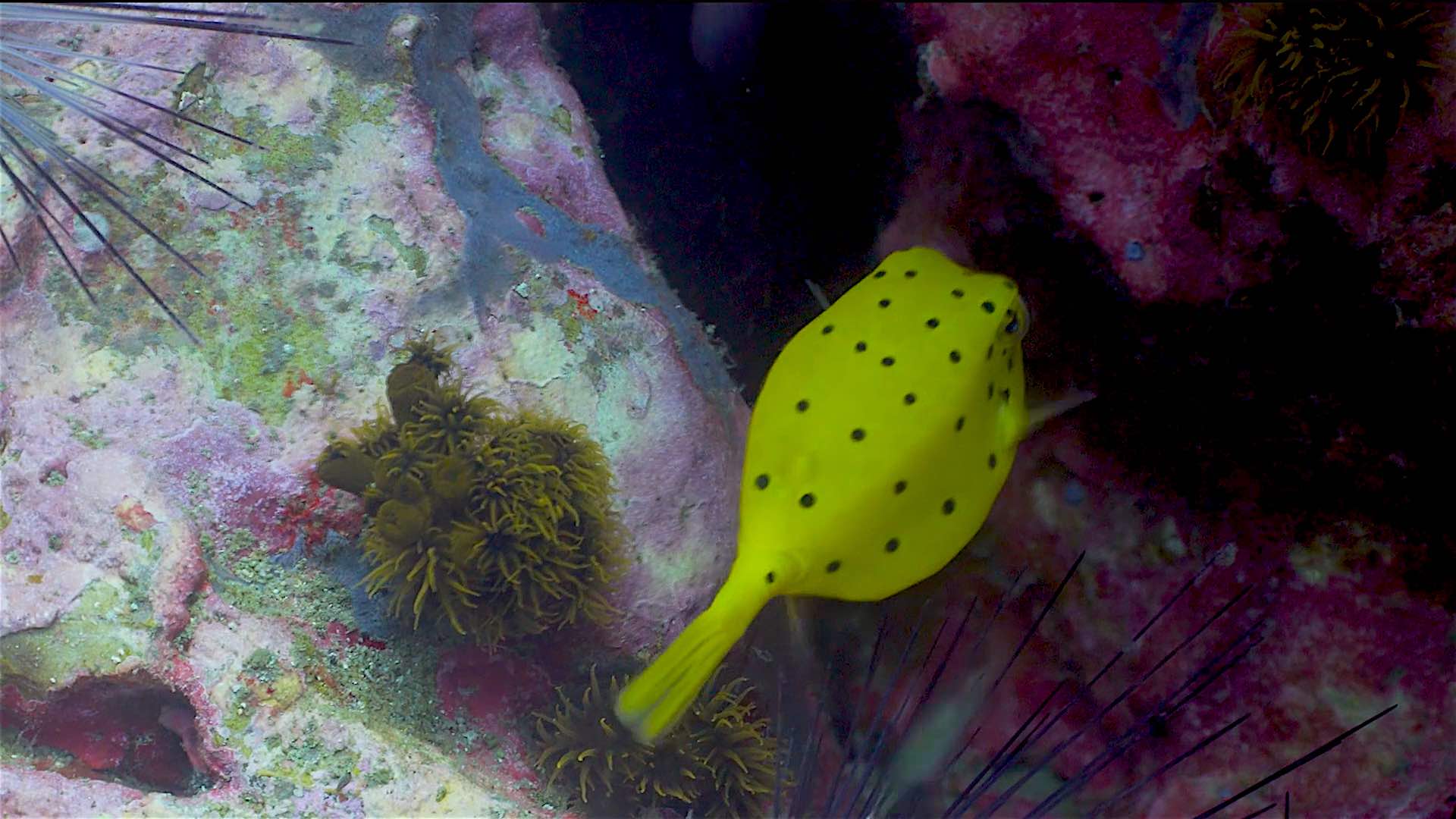 What you can see at South West Pinnacle dive site
This dive site is also famous for Koh Tao's gentle giant; the illusive Whaleshark. As it is further from the island, you have a better chance of spotting one.
Located about 45 mins from Koh Tao, South West pinnacle dive site is acknowledged as a 'must visit' dive site.
You will see an abundance of marine life including, Chevron Barracuda, Giant Grouper, Razorfish, Blue Spotted Ribbontail Rays, White eyed moray eels, banded boxer shrimp, yellow box fish, trevally, cobia and with a little bit of luck – a WHALESHARK!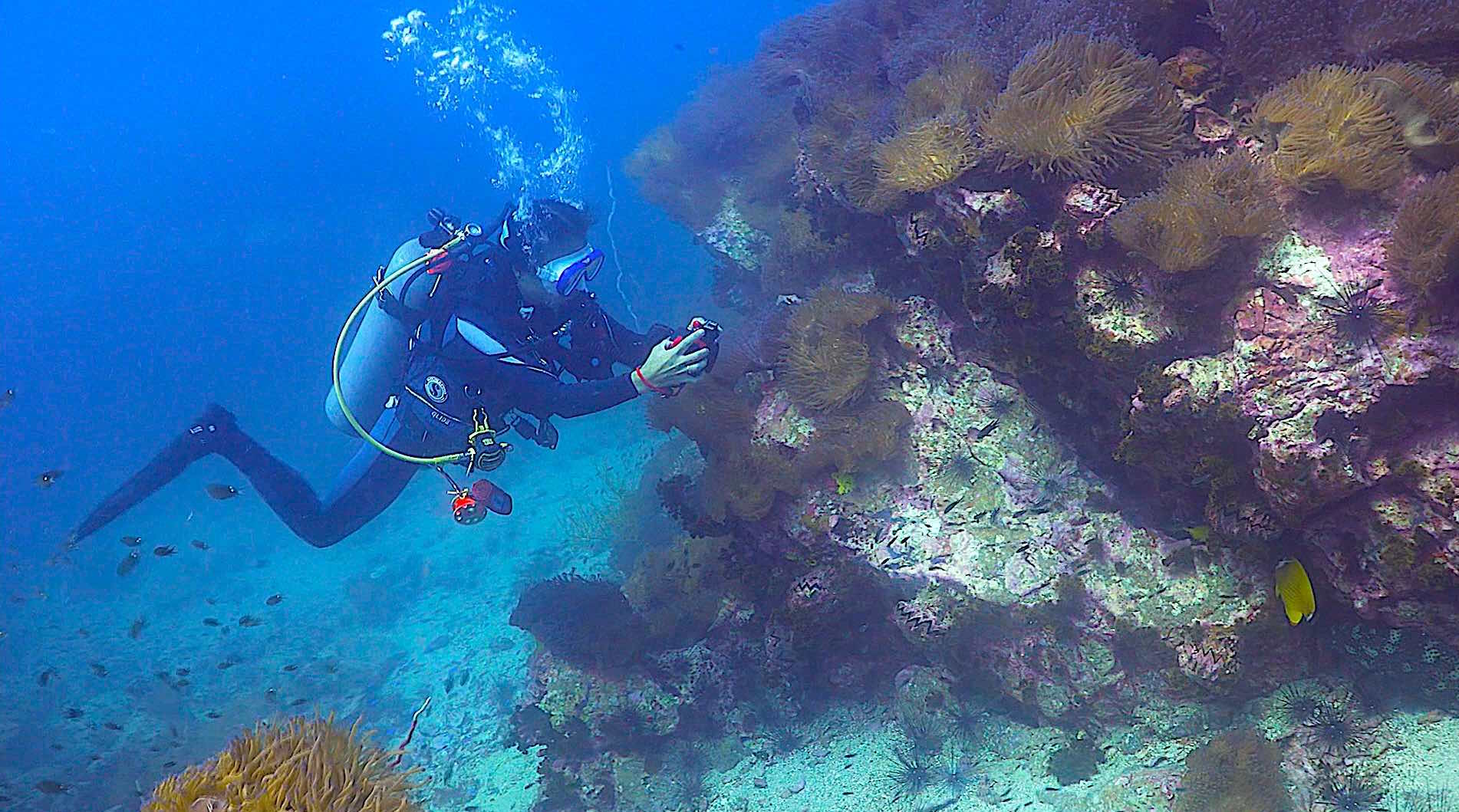 Our dive site rating for South West Pinnacle
Due to the depth and potential current, this dive site is best suited for certified advanced divers. It is definitely one of the top picks for fun divers.