Night Boat and Car Ferry to Koh Tao
There are also night boats  'sleeping boats' and car ferries available that allow you to get a few hours sleep on your journey to Koh Tao.
This is the cheapest and most restful way to get to the islands from Chumphon or Surat Thani to Koh Tao.
Journey time on these boats is approximately 6 hours from Chumphon and 9 hours from Surat Thani.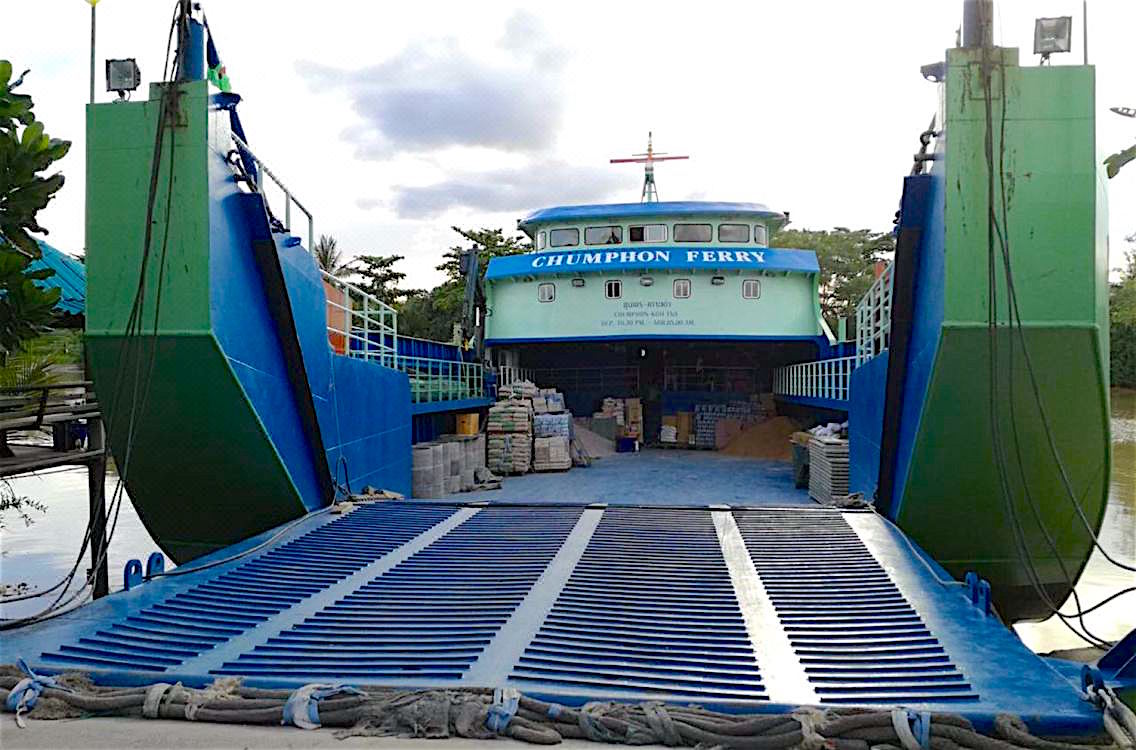 Travelling on a Budget
The night boat journeys can be appealing to those who are travelling on a budget, or who are traveling on a specific schedule.
The night ferries are not always the most comfortable way to get to Koh Tao, mainly due to the extra time it takes, but can be very useful if you have an unusual schedule.
These types of ferry services are excellent value if you have missed a daytime ferry and are a great alternative.
Also, it may be that your travel itinerary is more suitable for an overnight crossing and if you have been travelling for a long time, you can get a few hours sleep.
You can arrive on Koh Tao in the early morning refreshed ready to explore, book a snorkel trip and enjoy the range of activities on offer or prepare for the amazing nightlife.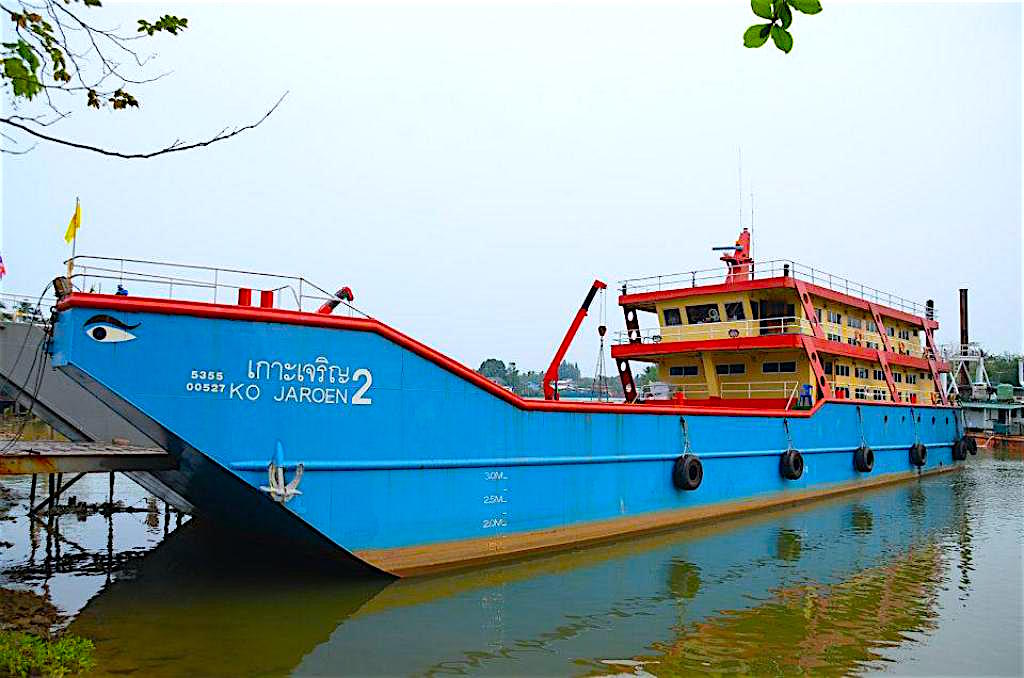 Night boat from Chumphon to Koh Tao
From Chumpon to Koh Tao there are various night boat ferries depending on the day of the week and its always best to contact the operators direct to check what service is running.
The night boats to Koh Tao from Chumphon are: Chumphon Ferry, Porntaweesin and Talay Sub, which depart on different nights of the week, almost always departing at 11pm and arriving on Koh Tao about 05:00.
The night Ferry time tables are subject to change more often than the scheduled daytime ferries.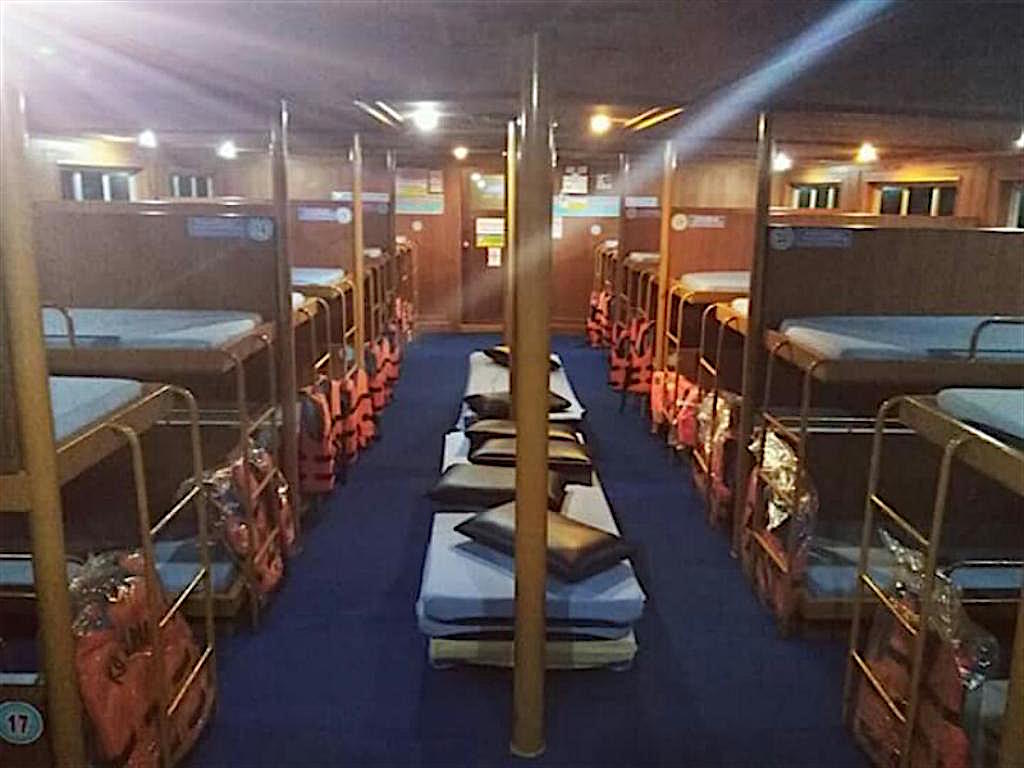 Check Timetables
We recommend you check your ferry departure times as departures and arrivals are estimates and you can only buy tickets when you arrive at the pier unless arranged through an agent or resort.
Porntaweesin Car Ferry leaves Chumphon from Thayang pier every Tuesday, Thursday and Saturday. A ticket costs 400THB for bunk bed with AC. No shoes and backpack are allowed in the cabin.
Talay Sub Night Boat departs 23.00 arrives at approximately 05.00.
Chumphon Ferry operates on Monday, Wednesday, Friday and departs at 23:00.
Surat Thani to Koh Tao Night Boat
If you are travelling from the South, including Malaysia, Krabi or Phuket, the best departure point for you to get to Koh Tao is Surat Thani.
The ferry leaves at 22:00 and takes the whole night to get to the island. This means you can save money as your sleep is included in your ticket price.
The ferries leave from Bandon Pier in Surat Thani city and if you are traveling from Surat Thani airport you can take the Phantip airport bus for 100 baht.
The airport bus can drop you at the ferry pier. It takes around 40 minutes from Surat Thani airport to the ferry pier.
Ferries carrying only passengers, no bikes or cars, leave from Bandon Pier at Bandon Rd, in the city centre very close to two of Surat Thani's bus stations.
The crossing lasts roughly 9 hours to reach Mae Haad Pier in Koh Tao and you can buy the ferry ticket at the pier on the same day you wish to travel.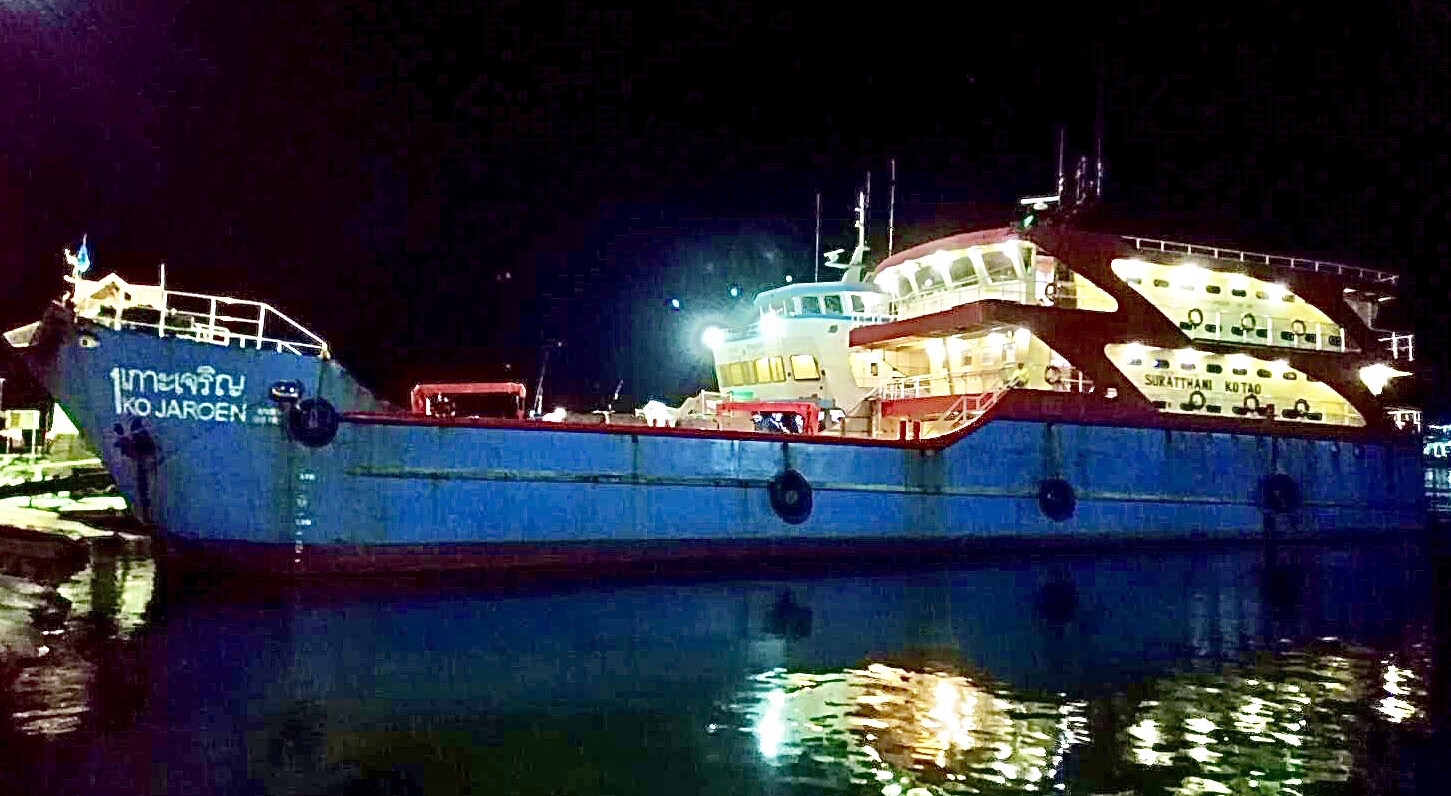 Tickets at the Pier
On board there are small bunks for sleeping, but not enough for all passengers, so its best to board as soon is possible.
Night boat and car ferry operators from Surat Thani to Koh Tao are: Sea Crest, Choa Tappee, Ko Jaroen and the old style night ferries.
Ko Jaroen Car Ferry departs 22.00 arrives 05.00 (Monday, Wednesday and Fridays)
Seacrest and Choa Tappee also depart at 22:00 and arrive at Koh Tao about 05:00. These boats work an alternating schedule so you will need to check which boat is running on any given night.
Frequently Asked Questions
How much does the night boat cost from Surat Thani to Koh Tao?
The night boat from Surat Thani to Koh Tao costs approximately 620baht, but will depend on which carrier you choose. Night boats operate on alternate nights so it will not be the same boat every day and should be checked prior to travel so you can plan your journey without any issues. Night boat operators are Ko Jaroen, Choa Tappee and Seacrest with the 'old style' night ferries operating on alternate nights.
What days do the night boats run from Surat Thani to Koh Tao?
There will be a night boat operating on any evening of the week, but they alternate and can change with little notice. Ko Jaroen will operate 3 or 4 nights of the week on a schedule and the other operators will alternate their nights between themselves. Always check beforehand what boat is running and where it is departing from.
Where can I buy tickets for the night boat from Surat Thani to Koh Tao?
Travelling Surat Thani to Koh Tao by night boat you mostly buy the tickets upon arrival at the pier. Some agents will book a route for you from other towns and cities with connecting night boat ferries and include the cost of the night boat ticket in this fee. If you buy a full ticket in advance, check the connecting schedule so you can plan your connections in advance and not miss the boat.
How long does the night boat take from Surat Thani to Koh Tao?
The night ferries are slow boats from Surat Thani to Koh Tao and take approximately 6-7 hours to complete the journey. This allows passengers to get a few hours sleep with dimmed lights and arrive at Koh Tao at 05:00am.
Can I sleep on the night boats from Surat Thani to Koh Tao?
The night boats all have individual bunks or berths so you have your own space with a pillow and single blanket. Generally the lights are dimmed once the boat departs, which allows passengers to get a few hours sleep during the journey.
Are the night boats safe from Surat Thani to Koh Tao?
The night boats are sturdy boats that carry cargo, supplies and have a secure upper deck passenger area. They are considered to be very safe, however, they will adjust their schedule in the event of adverse weather conditions. This is why it is important to check your planned journey in advance.