What is the Basic Freediver course
If you want to discover freediving on Koh Tao, Thailand, but you are limited in time or prefer to focus on swimming pool training, then Basic Freediver course is what you need.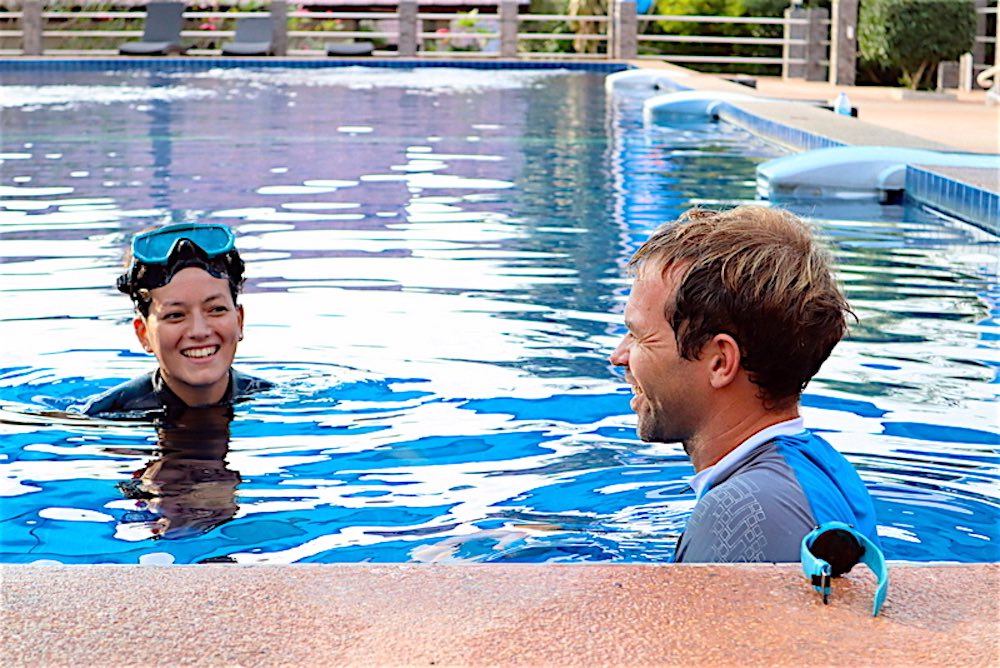 Basic Freediver course includes
Theory of freediving – physiology and physics, breathing technics, underwater pressure impact, exercises for equalisation, safety rules.
Two confined water sessions – static and dynamic apnea.
Freediving equipment provided for the course – low volume mask and freediving long fins, short wetsuit, and weight system.
For students' convenience and more relaxed and enjoyable education, the course is split into two days.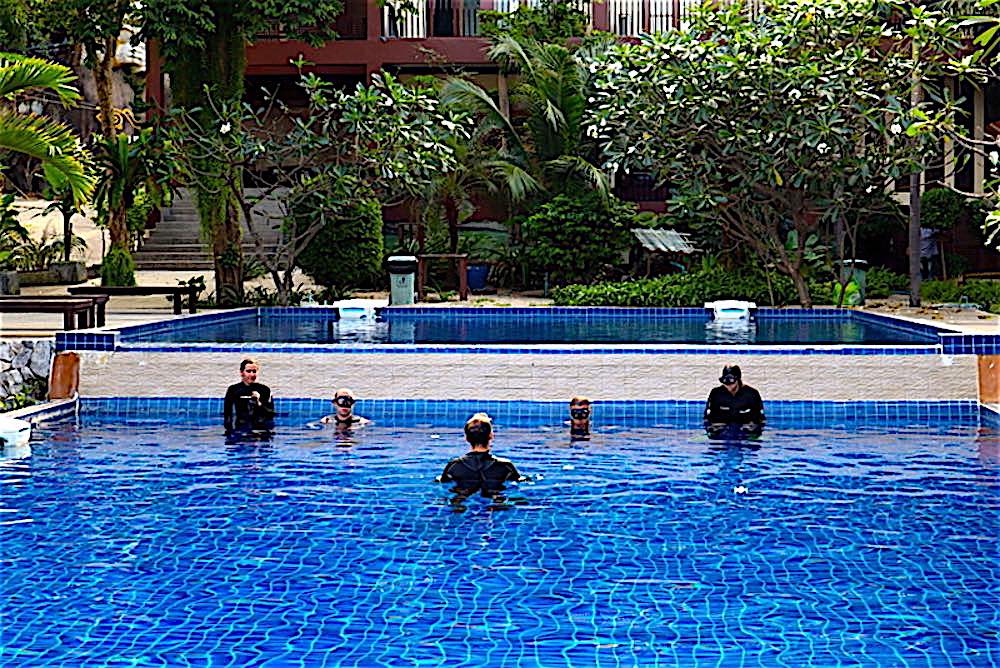 Basic Freediver Course structure
The first day starts at 12 pm with theory: at the beginning you watch the video and then discuss everything with your freediving instructor. Afterwards, you complete the final exam. Exam is easy and designed to build up better knowledge of the topic.
At 4 pm you start the first pool session which is fully dedicated to static breath hold. During this pool session you will do a swim test – 300 meters in freediving fins, which allows you to get used to the long fins and feel the efficiency of kicks.
The 2nd day is dedicated to dynamic apnea and starts at 8 am.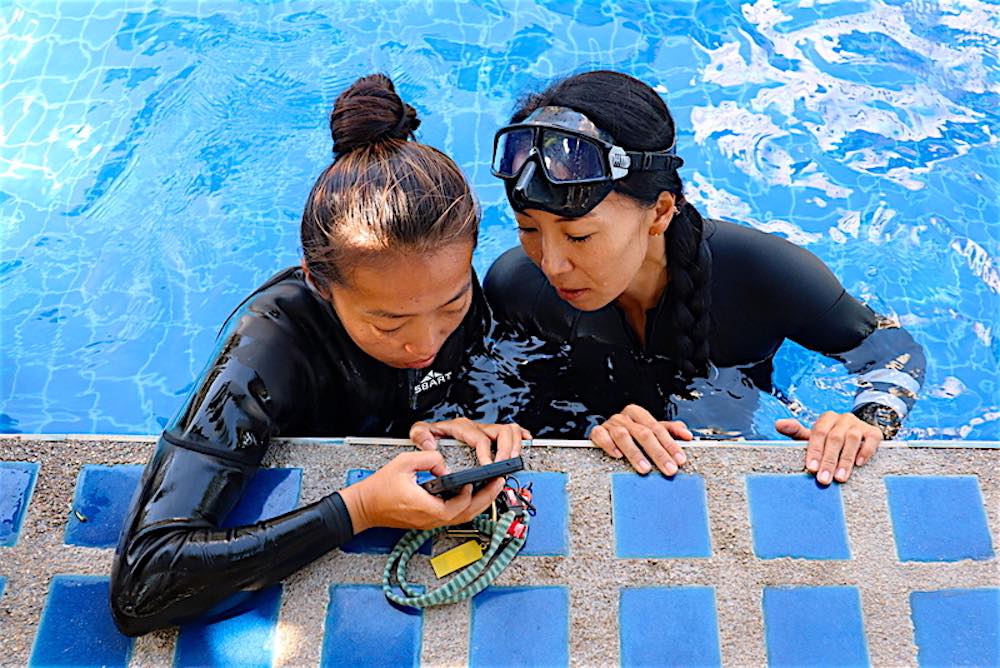 Basic Freediver Course Requirements
Requirements for Basic Freediver are 1.30 static breath hold and 25 meters dynamic apnea in fins. When you complete all these requirements, you are a certified Basic freediver, who can train with a safety buddy!
To enrol in a Basic Freediver course you must be 12 years of age or older. You need to have confident swimming skills and be in good health.
If you have any questions or require more information, contact us to discuss your plans.
Frequently Asked Questions
How much does the basic Freediver course cost?
The basic Freediver course costs 2500/3500baht, which is great value for someone seeking a structured and supervised introduction to freediving.
Can I start my basic Freediver Course any day?
We can advise on schedules and confirm availability of a Freediving Instructor and if you book in advance we will normally be able to arrange your preferred date.
Is all Freediving equipment provided ?
All freediving equipment is included within the Basic Freediver course package.
How long does the basic Freediver course take?
The basic freediver course is scheduled over a half day and is a great opportunity for those that are interested in exploring the world of freediving and considering committing to a full certification course. The basic freediver course can be completed in a morning or an afternoon.