Paddleboarding Activities on Koh Tao
Paddle Boarding is the fastest growing watersport in the world. Paddleboarding originated as an offshoot from surfing in Hawaii during the 20th Century and there are multiple variations including flat water paddling, whitewater SUP and paddleboard yoga.
Providing a full body core workout, it is accessible to everyone and provides a unique way when visiting Koh Tao to explore the safe, warm sea that surrounds the island.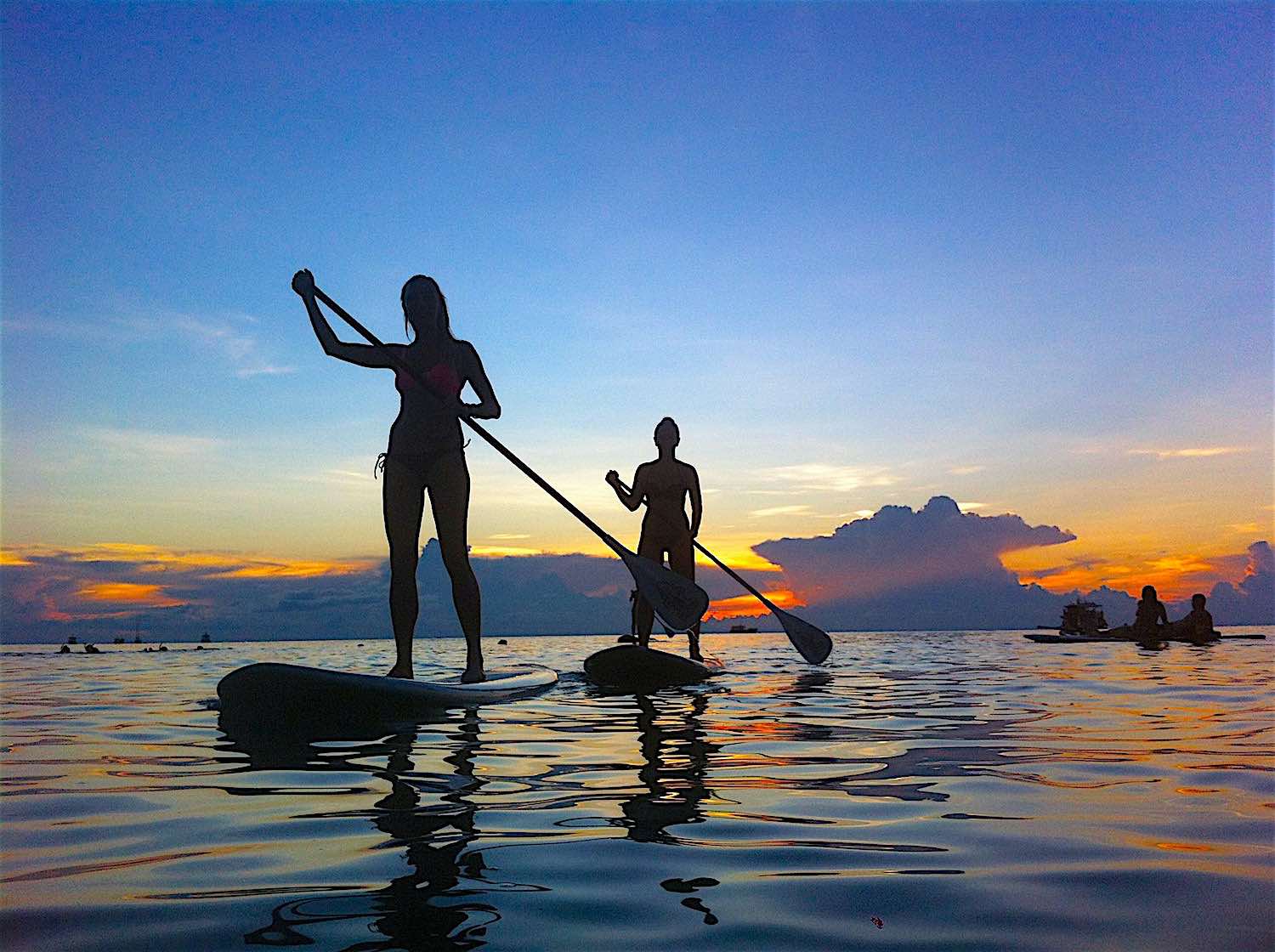 Where to Paddleboard on Koh Tao
SUP TAO Paddle Boarding is the longest running paddle board company on Koh Tao. Originally opened on the southernmost stretch of Sairee beach outside Maya Beach Club, there is now a second location at the Northern end of the beach.
SUP TAO caters to users of all ability and provides friendly and knowledgeable staff who will help ensure you have the correct equipment to go out and have an enjoyable experience.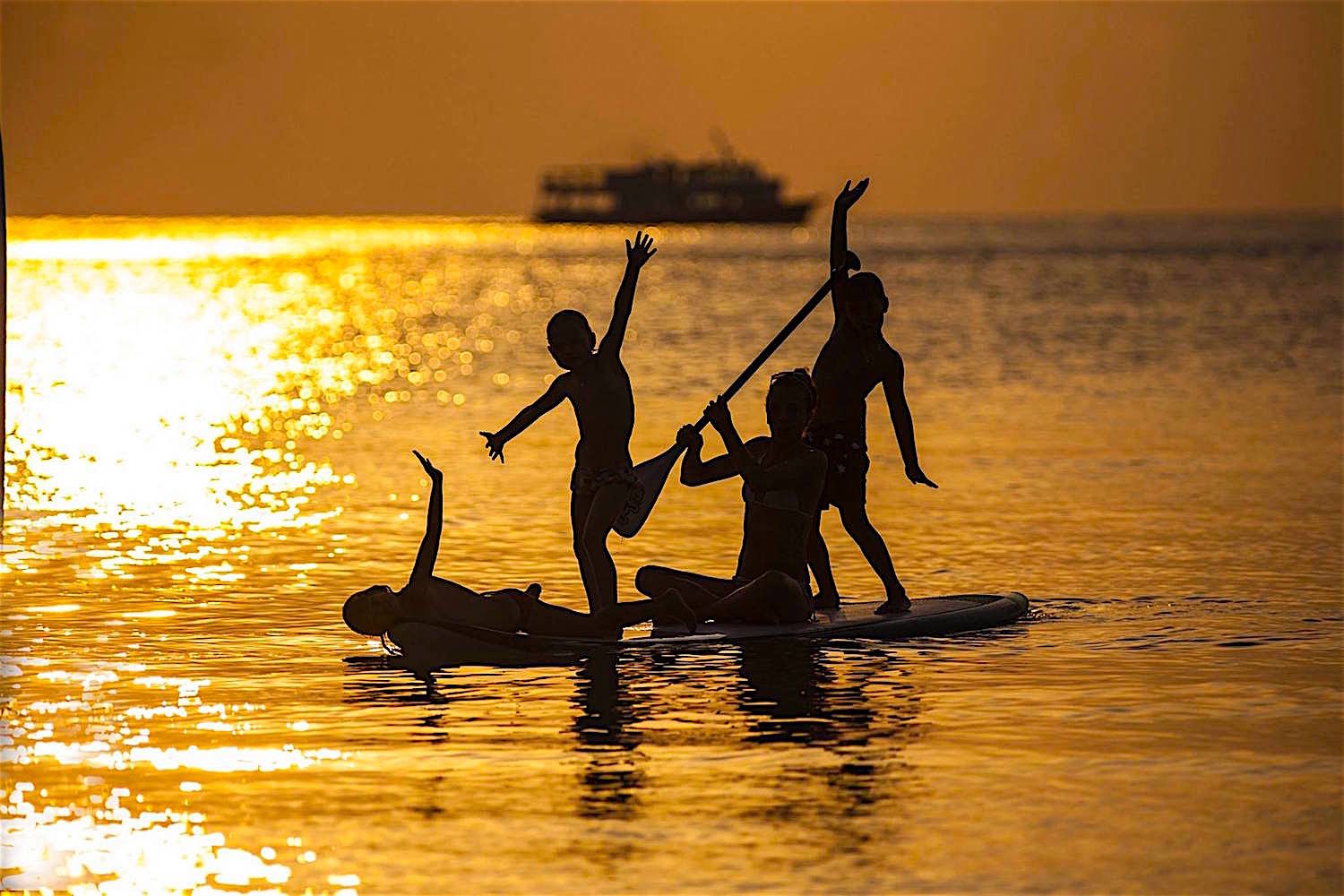 Learn How to Paddleboard on Koh Tao
If you have never tried paddle boarding before, the staff can provide a short course on what to do when you paddle board, as well as what not to do to make sure you do not put yourself at unnecessary risk.
When you are paddle boarding, the size of board and paddle you use are dependent on your skill level, as well as your height.
Taller people will require longer paddles whilst beginners are advised to use a wider board than those with more experience.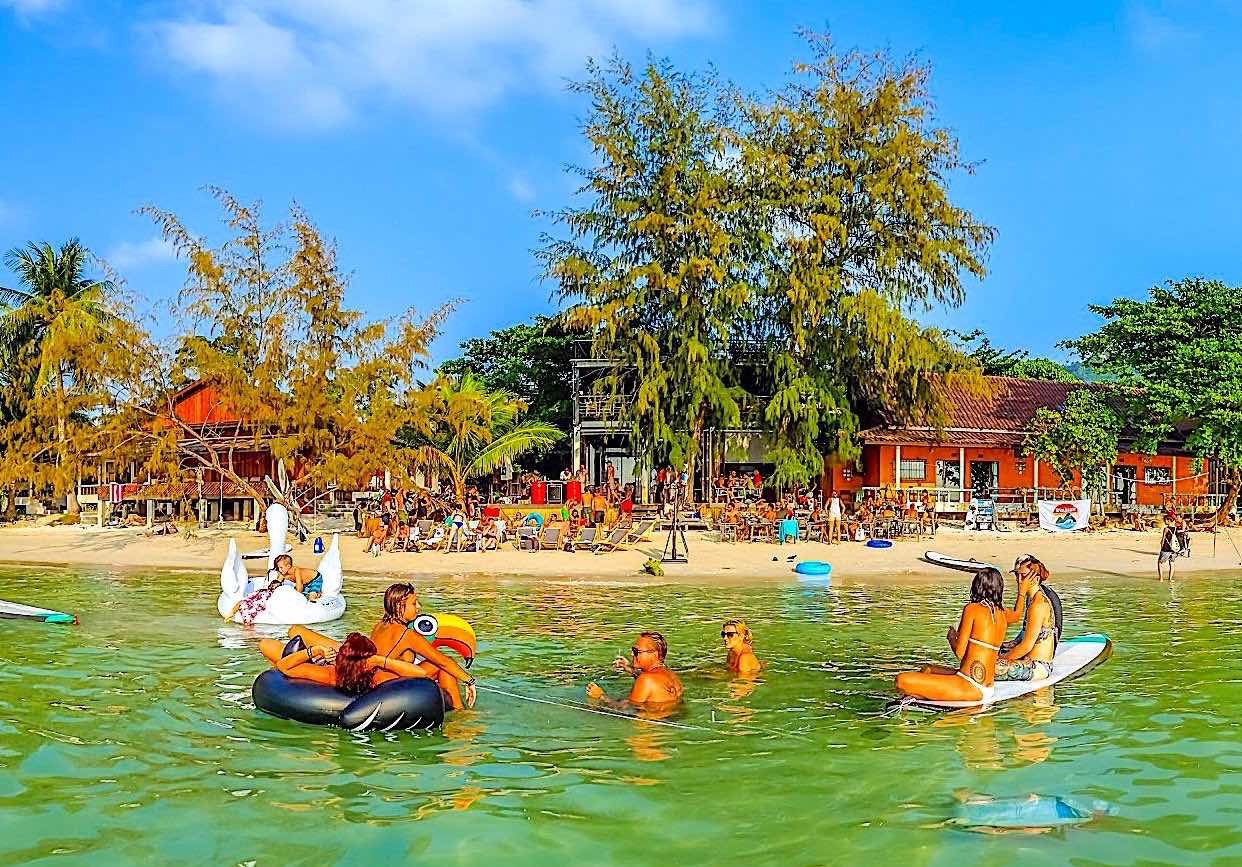 Large selection of equipment
SUP TAO has the largest number and widest range of boards and paddles on the island and ensures they are all kept in great condition.
The shops are open daily, although the staff are adaptable and may be willing to open outside their regular hours if you particularly want to rent a board outside of these times.
Hourly and half day rentals can generally be done at any time, based on availability, but if you are planning to rent a board for a full day you will need to pop in at least one day ahead to book the board.
The only time of day when you are advised to book in advance is around sunset.
Paddleboards popular at Sunset
Due to their location on Sairee Beach, SUP TAO Paddleboarding experiences very high demand around sunset.
Sairee beach offers one of the best places to experience a spectacular view of the sunset on Koh Tao, so being out on the board is the ideal way to lay back and watch as the sun goes down.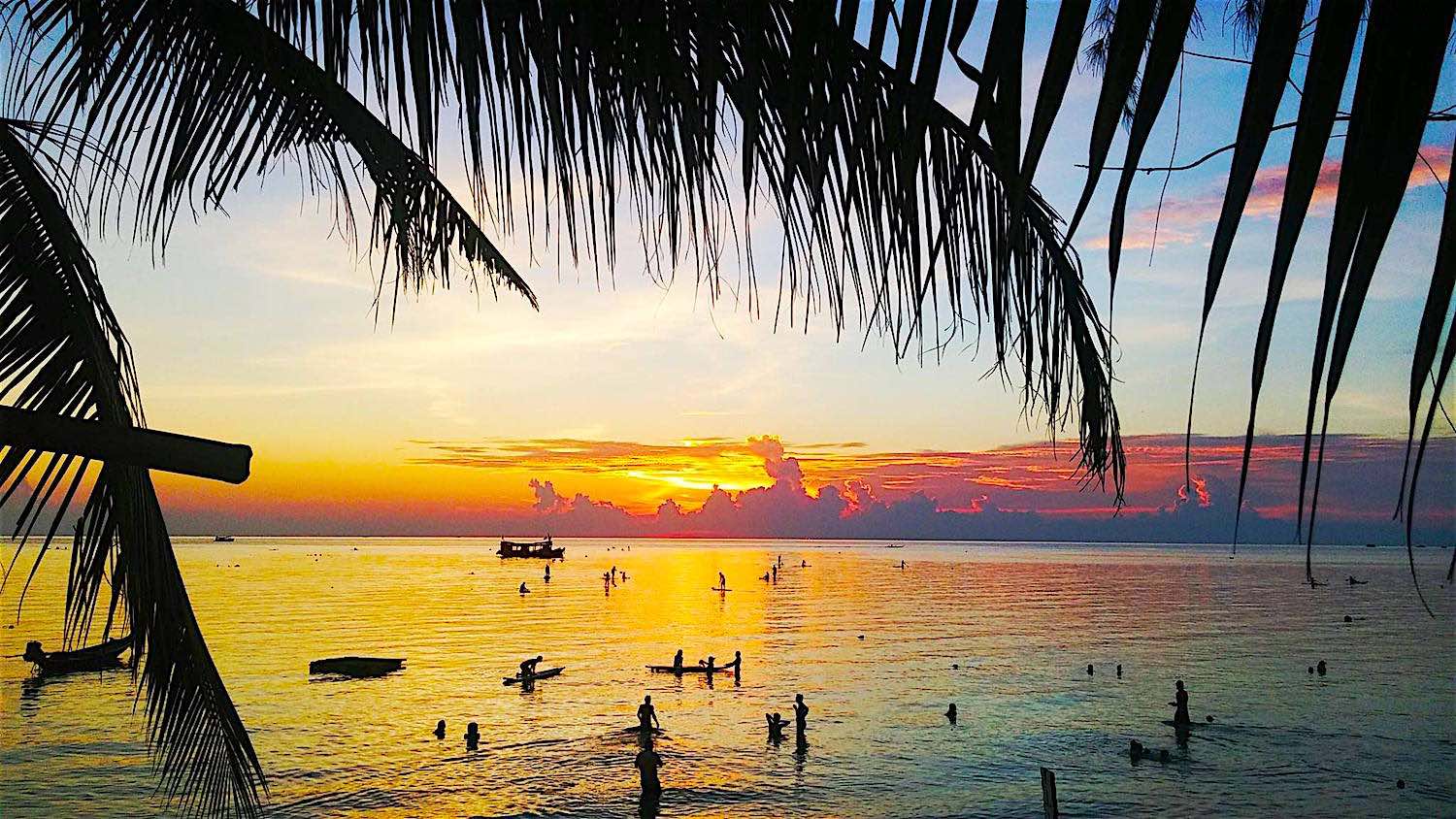 Types of Paddleboarding on Koh Tao
The main type of paddle boarding you will experience on Koh Tao is flat water paddling, which enables you to explore the clear waters and scenery around the island.
SUP TAO Paddleboarding also offer a daily SUP Yoga class. Beginning at 10am each day, this is a great way to try out a new type of yoga as well as working on improving your balance and core strength.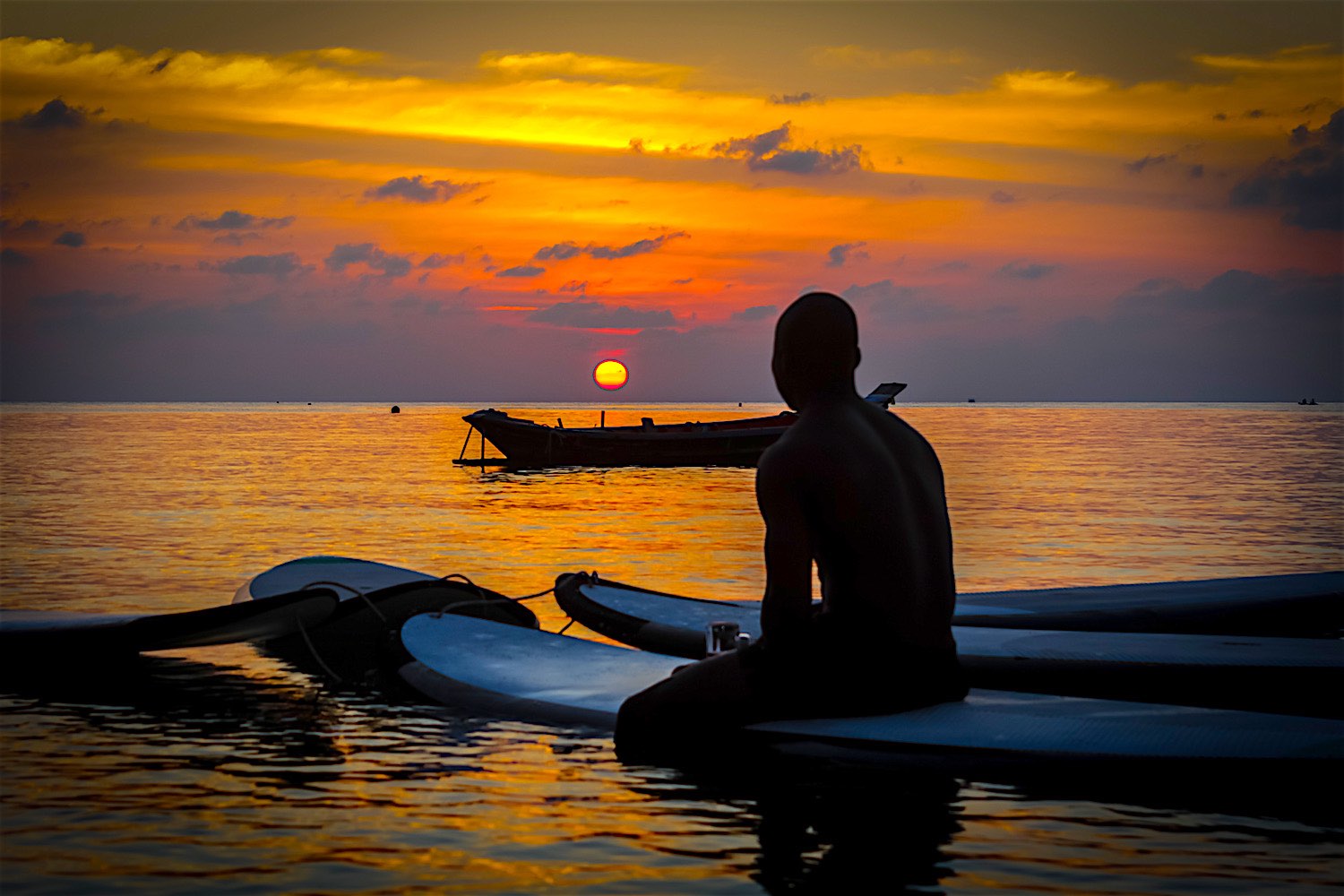 Paddleboarding for Beginners and Advanced
Whatever your level of skill and training, Paddleboarding is a great way to enjoy the calm, warm, tropical and clear water of Koh Tao.
You can relax on a board during the warm sunny days or at sunset when the sky lights up with an array of color.
For more information on Paddleboarding, you can message us and ask any questions or book direct through our activities page,
Frequently Asked Questions
Is the water around Koh Tao safe for Paddleboarding?
Koh Tao is a perfect location for paddleboarding with a flat calm sea, warm tropical water and little or no currents for the vast majority of the year.
How much does a paddleboard cost to rent?
Its costs 250baht to rent a paddleboard for an hour or 600baht for a half day. If you want to book the entire day, please let us know the day before. It costs 900baht for 8 hours.
Do I need experience to use a paddleboard?
We can cater for all skill levels and provide you with the tips and help needed to get you started with SUP, ensuring you have a truly memorable experience.
Is Paddleboard training available on Koh Tao?
There is an introduction to the board and you will be asked about your swimming ability. Providing people can swim and conditions are suitable for beginners, you will be ready for fun and excitement in a safe way.
How long can I rent a paddleboard for?
You can rent a stand up paddleboard for up to 8 hours during 1 day, which should give you lots of time to go off and explore.