How to get to Mango Bay on Koh Tao
Mango Bay is located on the remote north coast of Koh Tao and is approximately a 30-minute drive from Mae Haad pier in a 4 x 4 pick up.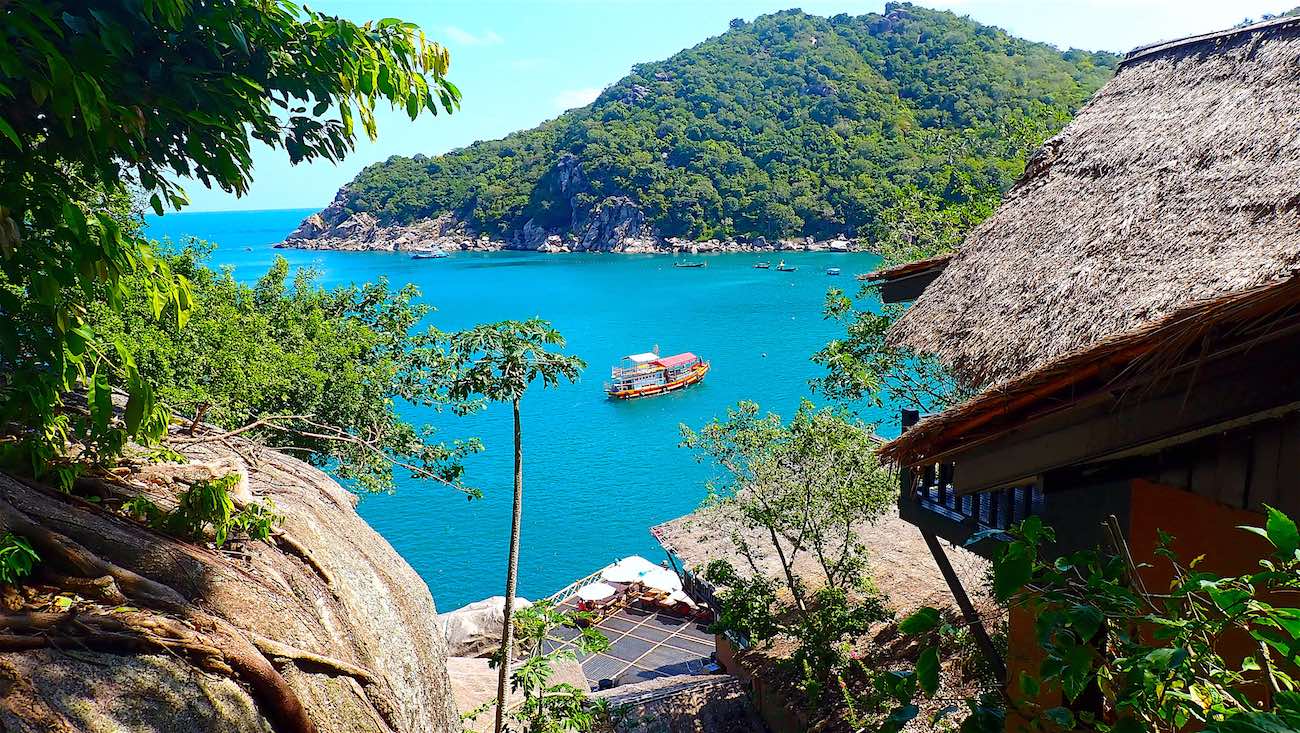 Jungle Trail
The road to Mango Bay is concrete until you reach just past Jim's bar, which is high in the hills of the north coast of Koh Tao.
After this, the road reduces to a steep, dirt track with lots of loose stones and water gullies on it and it is difficult for scooter riders to negotiate.
If it has been raining this mud track is virtually impassable on a scooter and only 4 x 4 pick up trucks will be able to get through safely.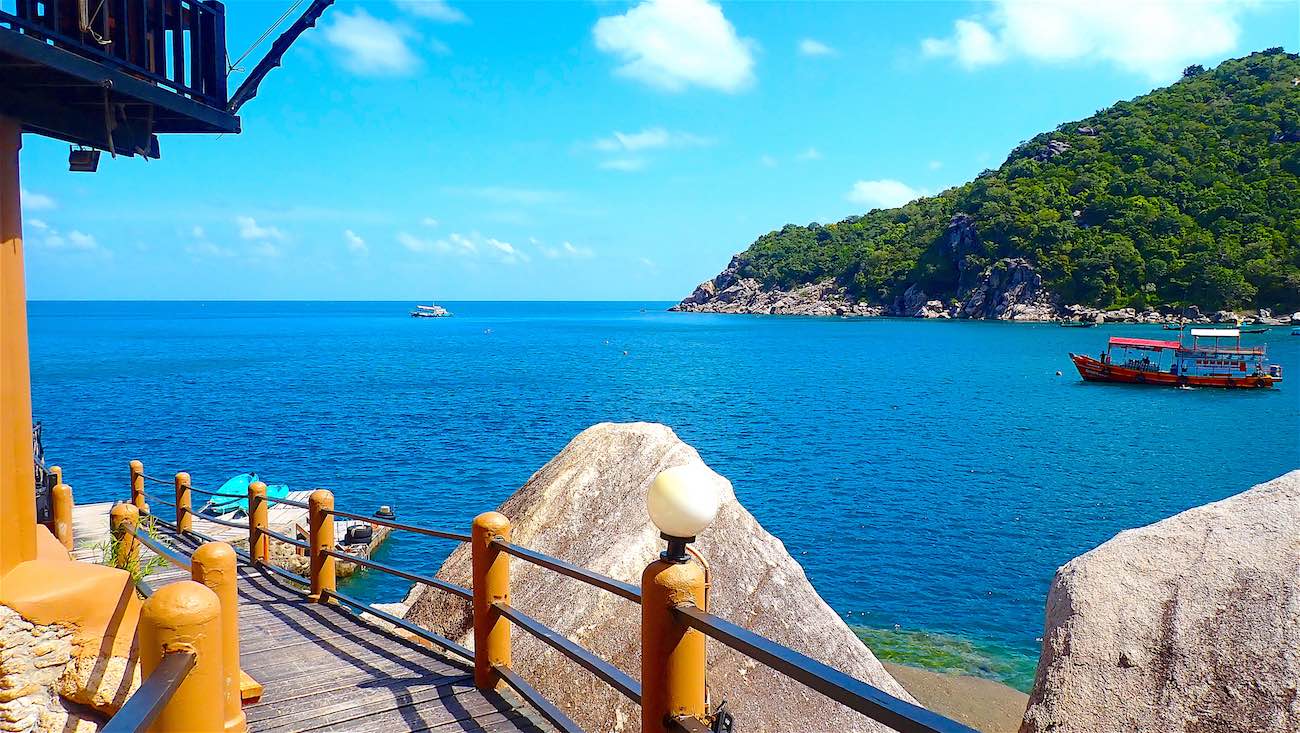 Accommodation at Mango Bay Koh Tao
When you reach the bottom of the hill you will arrive at Mango Bay Boutique Resort, where you will have to pay a 200THB fee to pass through to the ocean.
However, if you choose to eat at the restaurant in the resort they will discount this charge from your bill.
You can also get to Mango bay by hiking the jungle trail on foot. The route, which traverses concrete roads and passes through the mountainous jungle, takes around 90 minutes before you reach the resort.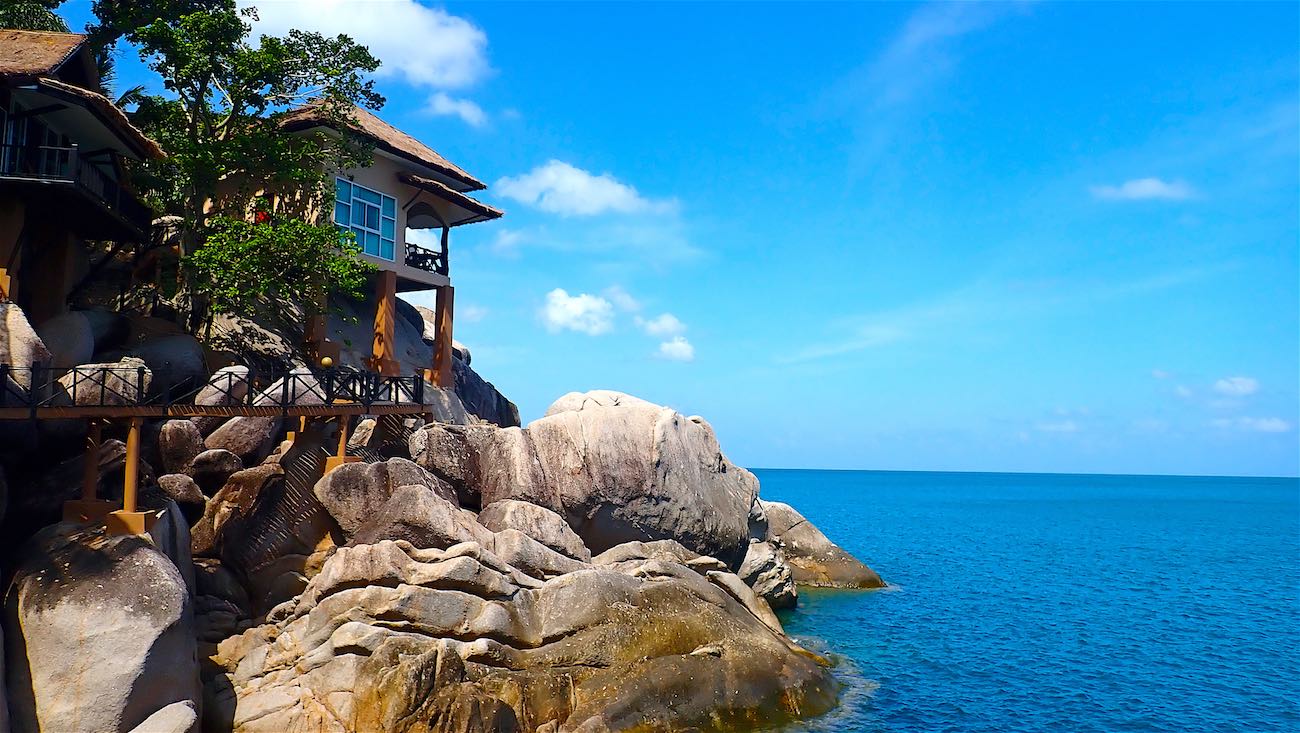 Long Tail Taxi Boat to Mango Bay Beach
If you want to access the bay without paying an entrance fee, your best option is to take a long tail boat taxi from any of the beaches around Koh Tao.
Once you reach the bay, you will find beautiful turquoise water and a soft, sandy seabed in the centre.
There is a coral reef running down each side of the bay, which ensures this is a great location for snorkeling offering a diversity of colorful marine life.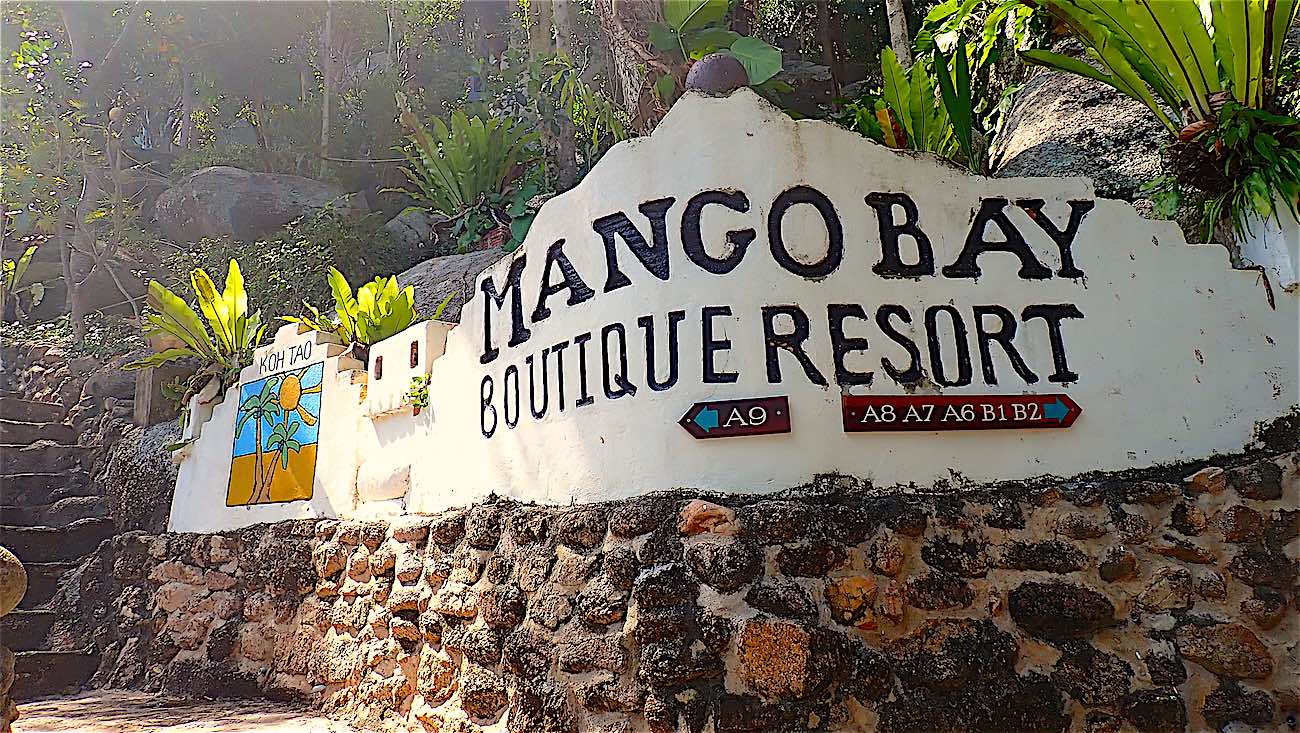 Beautiful Coral Reefs
Snorkeling equipment can be rented from the resort so you don't need to worry about bringing your own.
The calm conditions and sandy sea floor means that Mango Bay is very popular for beginner scuba divers, as they learn the basic water skills in shallow water.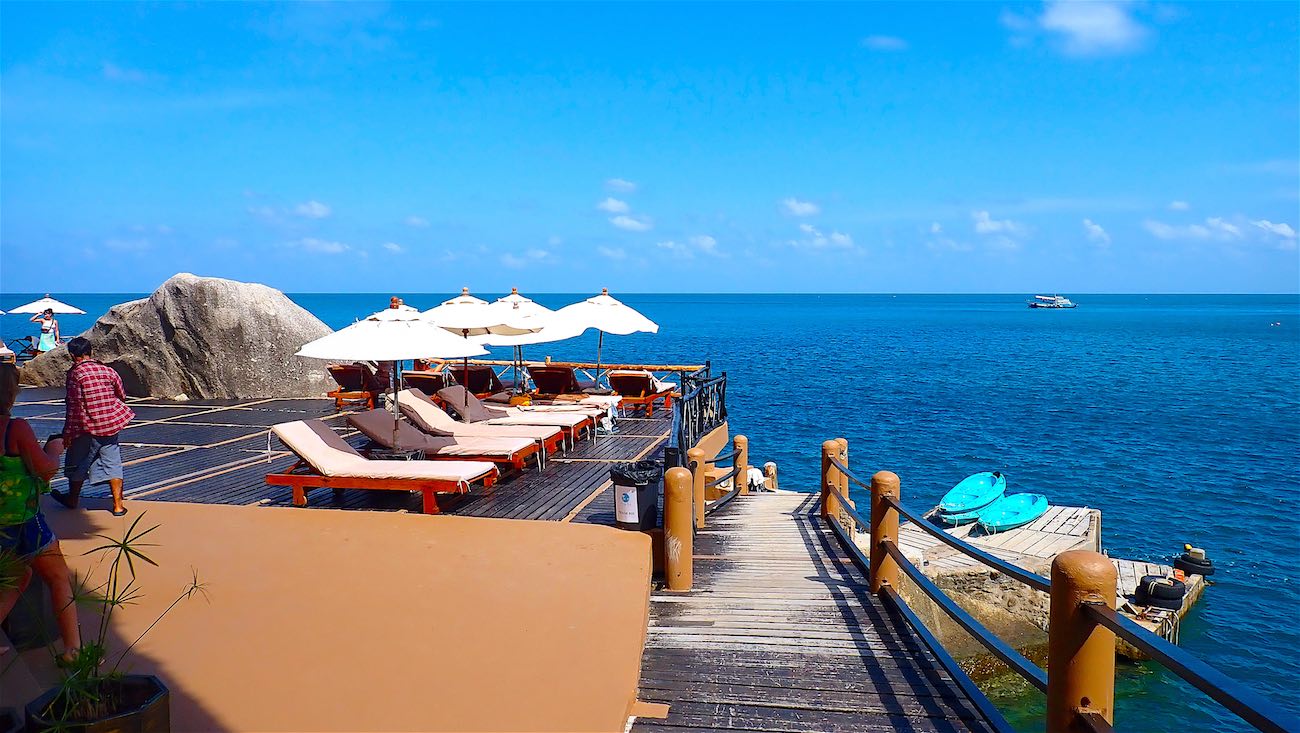 Popular Snorkel Day Trips to Mango Bay
Mango bay is also very popular with the snorkel day trips from Koh Phangan and Koh Samui who arrive by speedboat, so in the afternoon it can be a little busy.
Outside of these times, the bay is quiet and you will see very few people around.
Despite its popularity with day trips, scuba divers and snorkel tours, there are no facilities in Mango Bay, except for the restaurant at the Mango Bay Boutique Resort.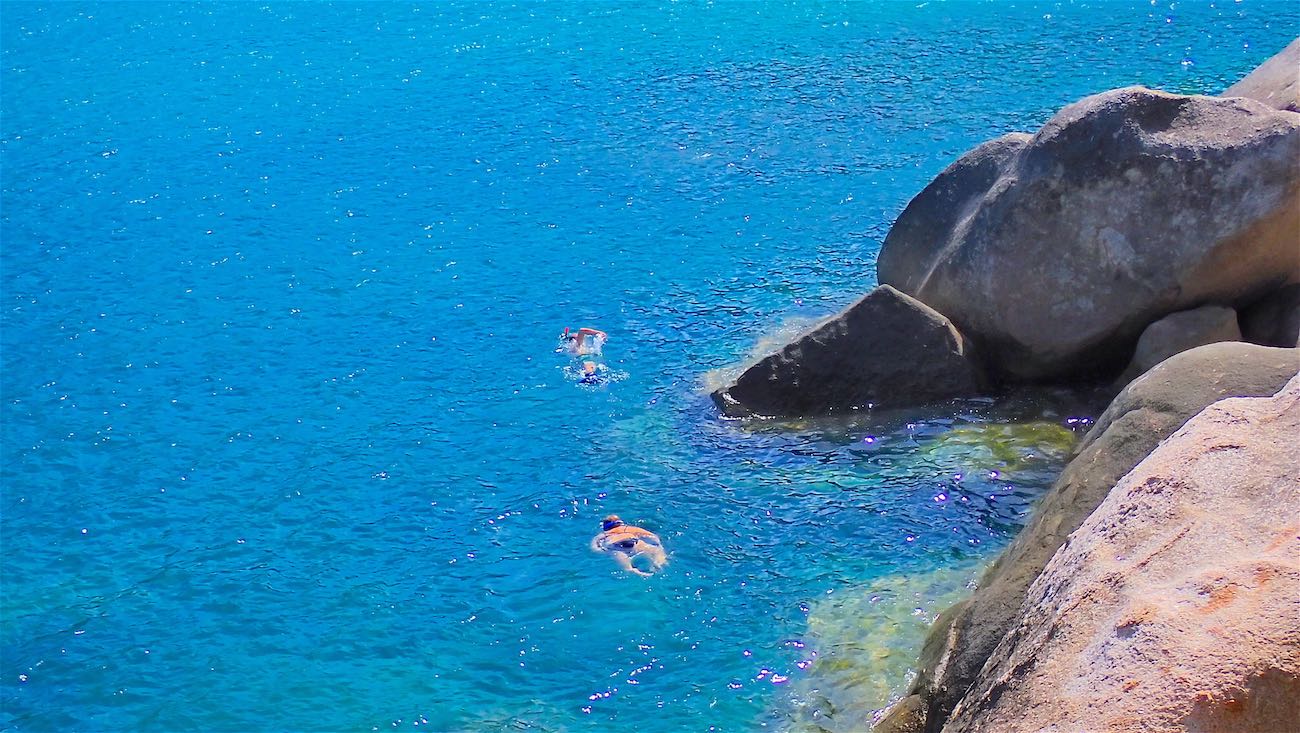 Food & Drink
You will need to ensure that you bring sufficient food and drinks with you if you don't want to visit the restaurant.
If you plan to hike the trail to Mango Bay through the jungle, you will find several amazing viewpoints you can visit on the way.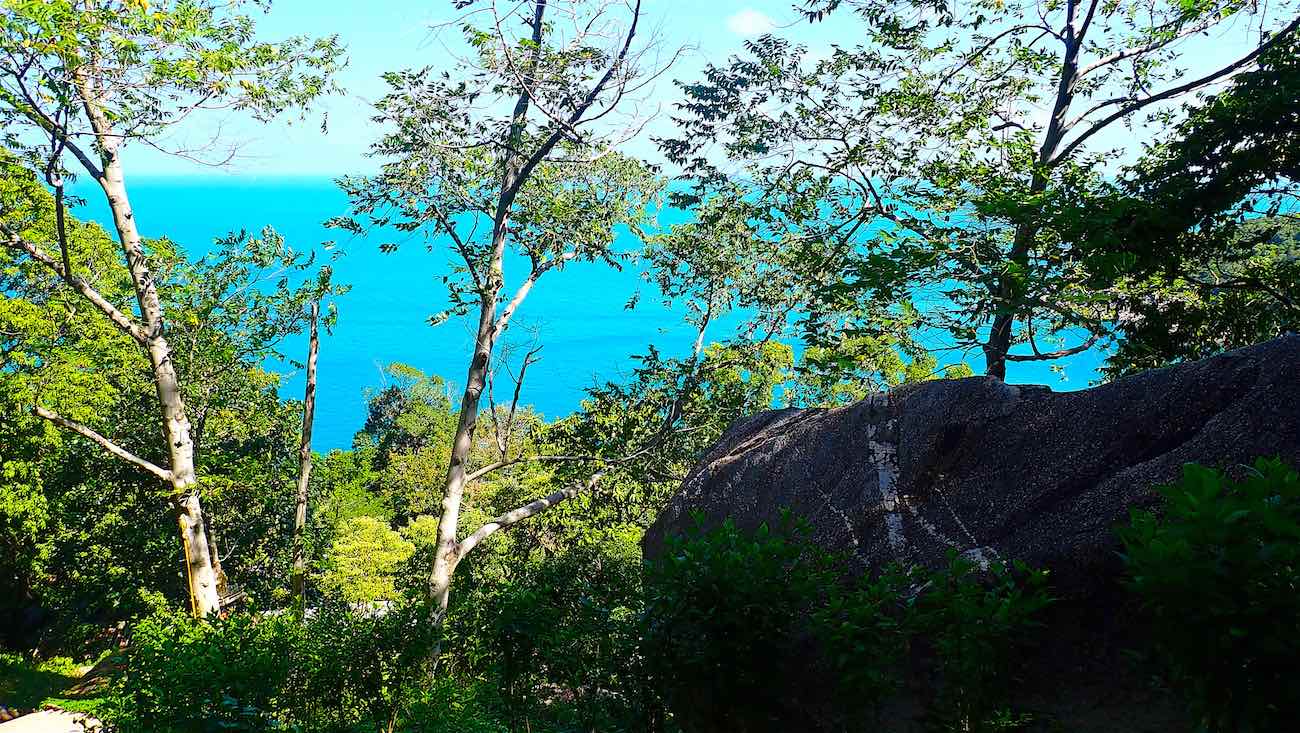 Jungle Viewpoints En Route to Mango Bay
The Mango Bay viewpoints offer café's that serve refreshments and provide a great location to relax whilst enjoying the stunning scenery and taking photographs.
Hiking to Mango Bay offers tourists a day of adventure and excitement, both en route to the bay and when you arrive.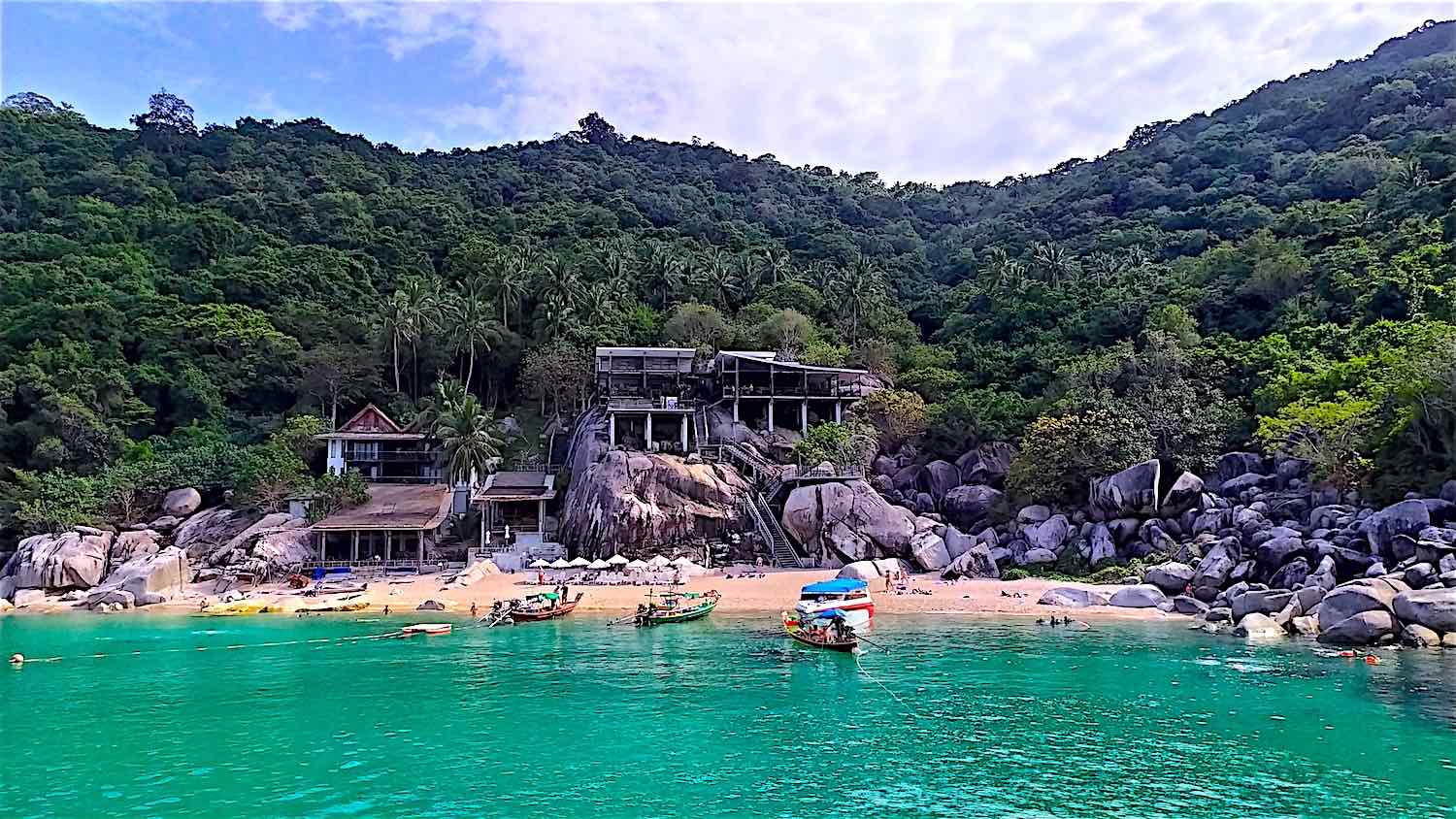 Explore Mango Bay on Koh Tao
Visitors to Koh Tao should not be put off by the remoteness and accessibility of Mango Bay, as it offers an experience that is well worth the effort.
You can make a day of it and enjoy the mountain viewpoints, hike the jungle trail and cool down whilst snorkeling in the pristine, tropical sea.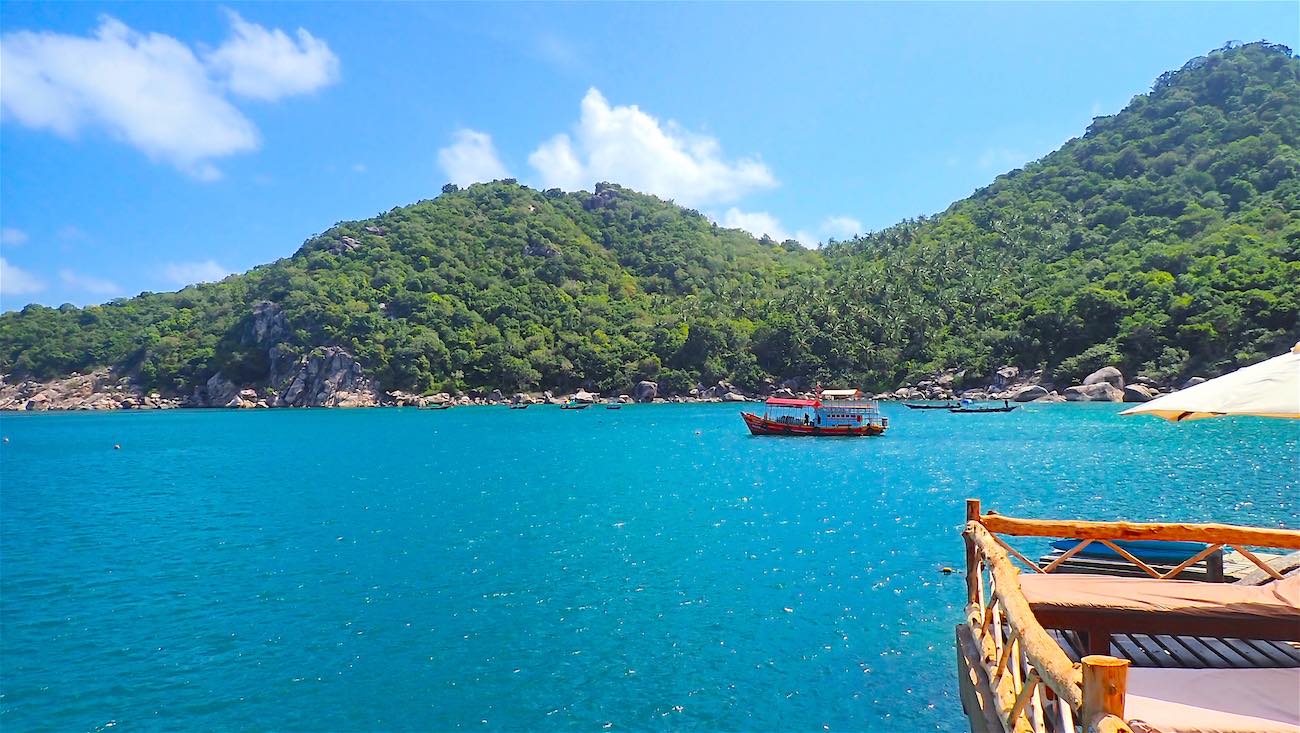 Safety Tips
Whatever you decide to do if you decide to visit one of Bays on Koh Tao, please stay hydrated, always carry drinking water with you, fully charge a mobile phone and let another person know exactly what you plan to do. Read our Top Tips for Snorkel Safety.