Utopia Guesthouse Mae Haad Koh Tao
Located in Mae Haad on the beach road, Utopia Guesthouse is very close to all the main ferry piers and just a 1-minute walk from the Songserm Express arrival pier.
Close to the Ferry Pier
The front of the guesthouse is only a few steps from the beach with some great snorkeling locations close by.
Boasting 8 rooms, this boutique mid range guesthouse is close to the popular Coconut Monkey Café where you can enjoy a delicious breakfast and some great vegan food choices.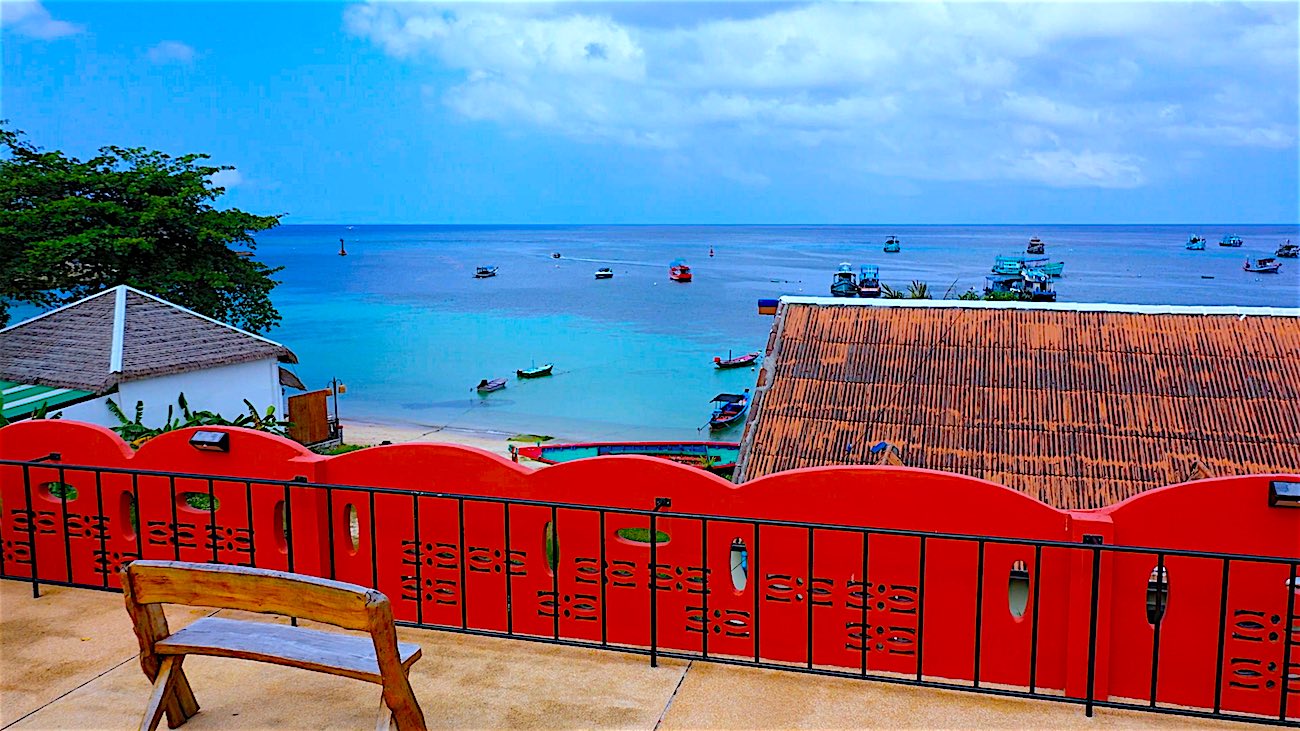 Modern Guesthouse in Mae Haad Village
Utopia Guesthouse is a recently fully re-furbished guesthouse situated on the south end of Mae Haad bay, on the west coast of Koh Tao.
For travellers on a mid range budget this guesthouse is a great choice, offering a friendly, family type atmosphere right next to the beach.
Friendly Atmosphere
With Twin, Double and Triple rooms, all with air conditioned and fan options, each room has a TV, Fridge, mini-bar and hot water shower.
Complimentary drinking water, tea and coffee making facilities and toiletries are provided as well as free high speed WiFi.
Utopia guesthouse also has a personal laundry service on the premises and room prices range from 1,200-1,800THB per night.
Guests can relax in the large reception area and bar with friends, or snuggle up on their comfortable cushioned area and use their high speed internet.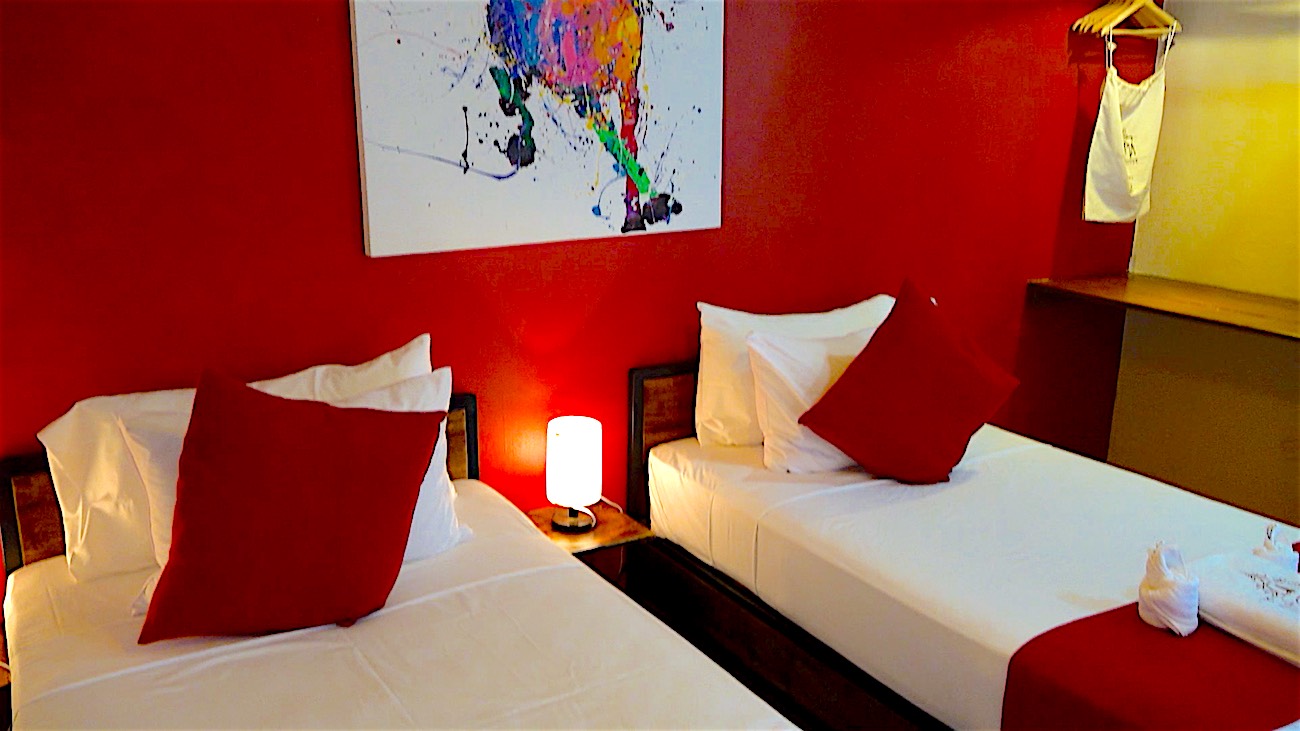 Guesthouse in Mae Haad with a Seaview
The guesthouse also has a large roof terrace that is perfect for sun seekers, or to just watch the world go by across the bay of Mae Haad, with views across to Koh Nangyuan island.
The staff are helpful, friendly and knowledgeable and will take the time to show you the best places to visit and ensure your time on Koh Tao is the best it can be.
Utopia Guesthouse prides itself on personal attention and will take care of all your Koh Tao needs and you will feel like part of the family.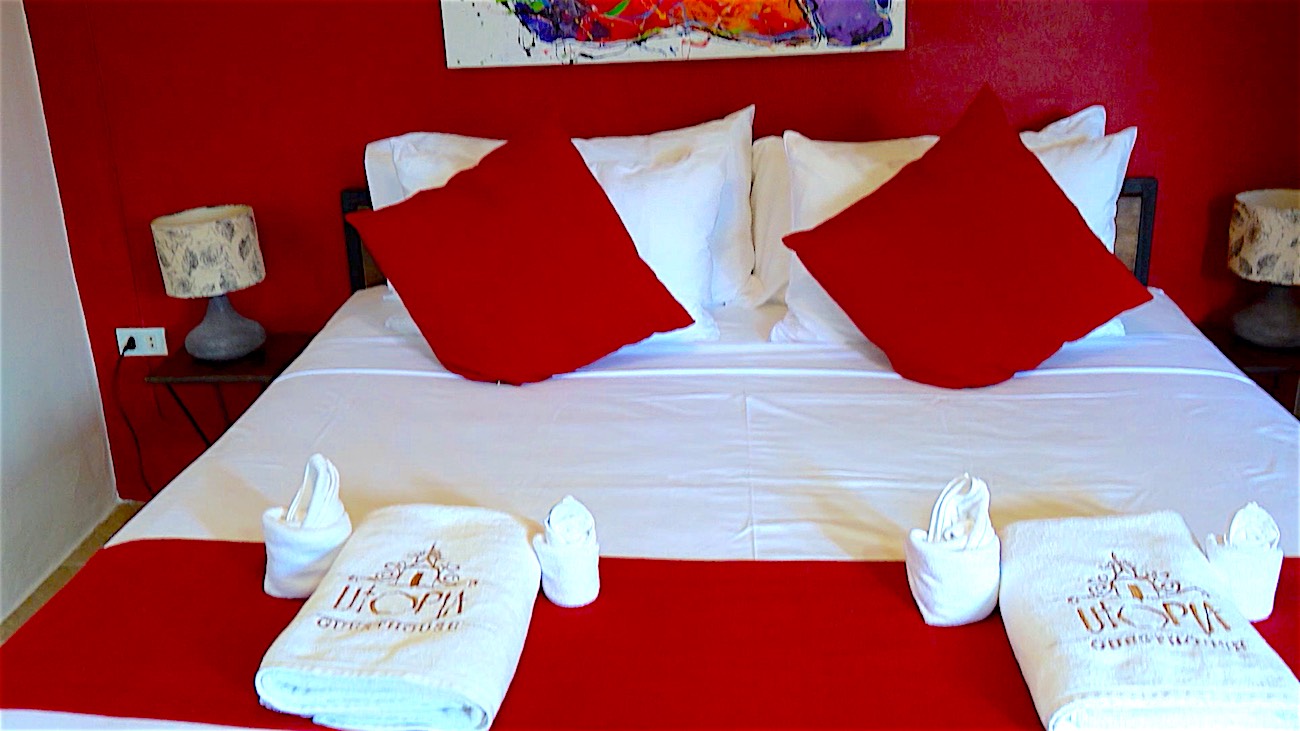 Close to Local Amenities
The local area is quiet with no through traffic passing the guesthouse. There are lots of bars, cafes and restaurants all along the beach front and you are only 5 minutes walk from all the local amenities and shops.