How to get from Sairee Beach to John Suwan Viewpoint
Located in the tropics and close to the equator, Koh Tao offers tourists beautiful beaches, stunning bays and breathtaking viewpoints for you to discover and explore during your holiday.
Scooter Ride to John Suwan Viewpoint Koh Tao
One of these iconic and popular viewpoints is John Suwan Rock and it usually features at the top of visitors' things to do on Koh Tao bucket list.
John Suwan Viewpoint gives a 360 panoramic view and if facing north, it overlooks both the east and west coasts of the island from the very southern tip of Koh Tao.
This location provides you with a memorable picture and one that will stand out on the most prolific and well travelled Instagram Influencer accounts.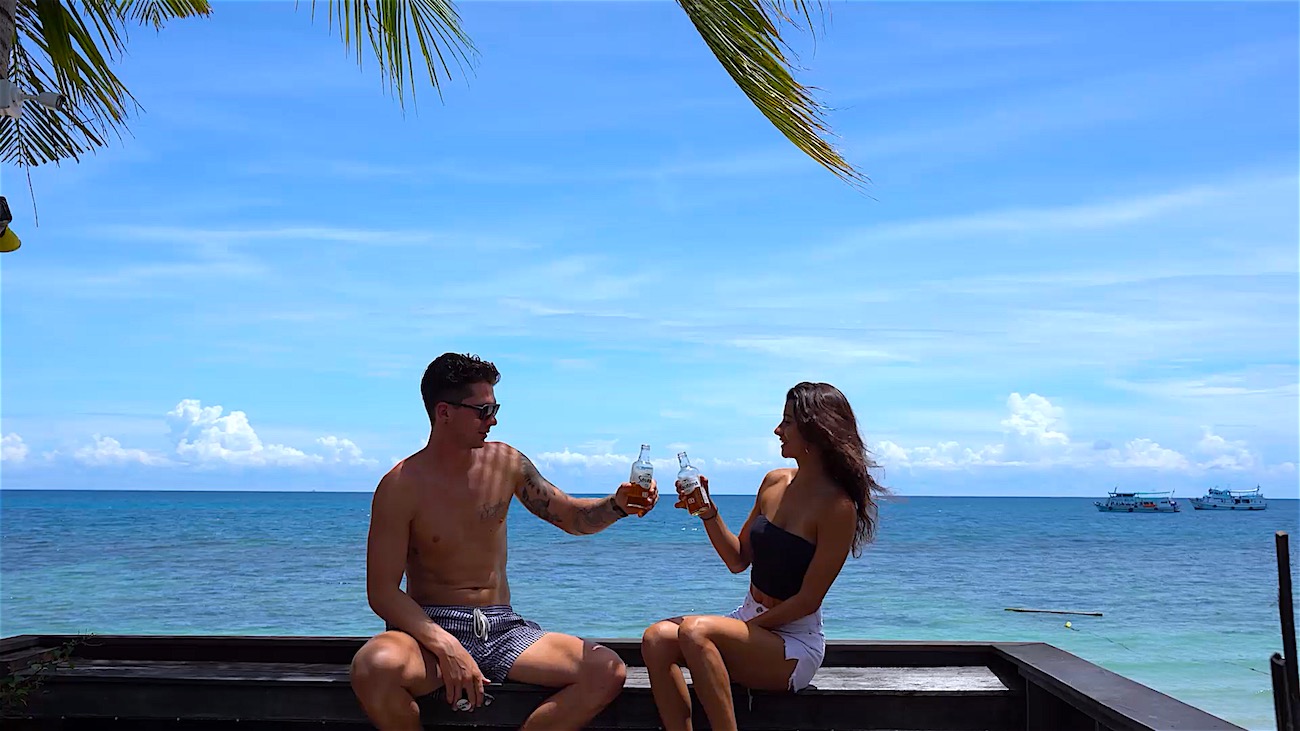 Memorable View
A trip to John Suwan Viewpoint is a great way to start off your day if you are an early riser and want to catch the sunrise, which from this vantage point can be breathtaking.
Alternatively, a hike to John Suwan rock is a great way to pass a few hours in the afternoon, especially after a morning of scuba diving. Afterwards, you can relax and cool off with refreshments at nearby Freedom beach or Taa Toh Beach.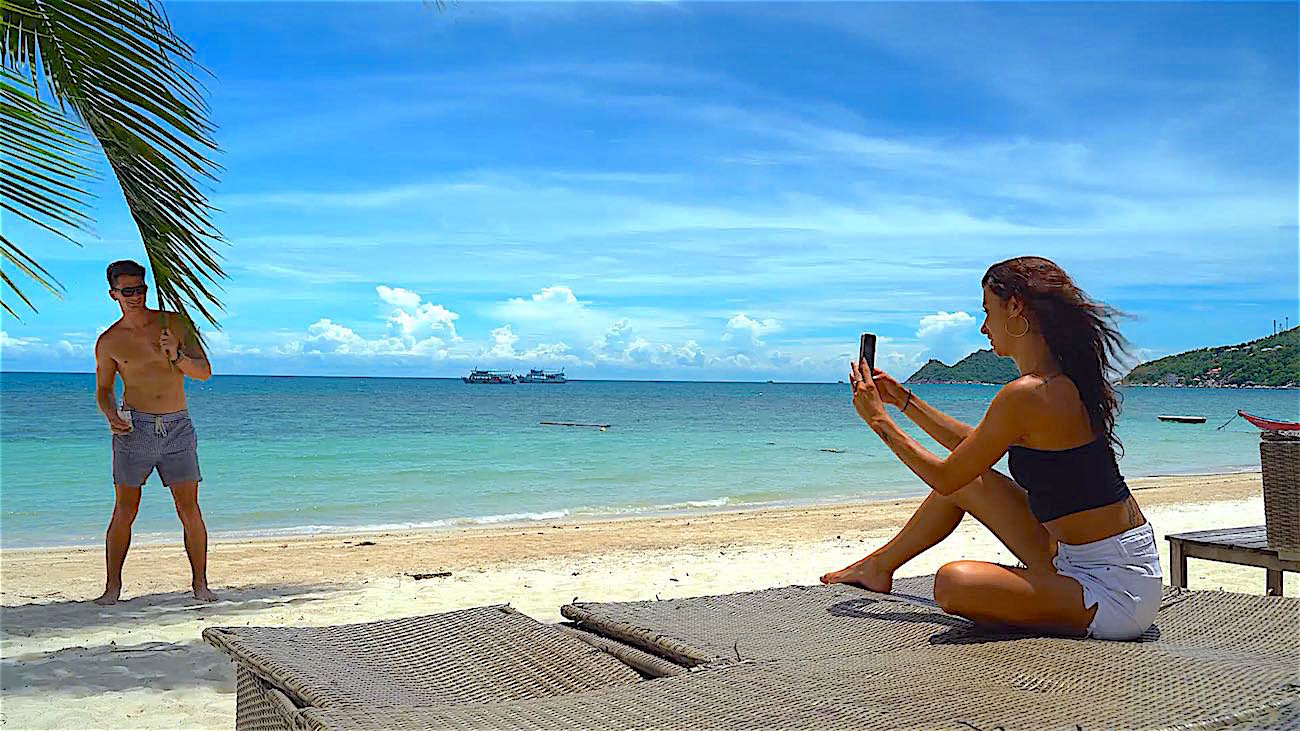 Sairee Beach Koh Tao to John Suwan Viewpoint
Sairee beach to John Suwan Viewpoint is an easy and leisurely 15-minute scooter or motorbike ride from Sairee beach to the viewpoint parking area.
You can cut through from the beach road (local expats refer to as the yellow brick road), just before Maya Beach lounge.
This takes you up onto the main road of the island that travels from the north of the island to the south of Koh Tao.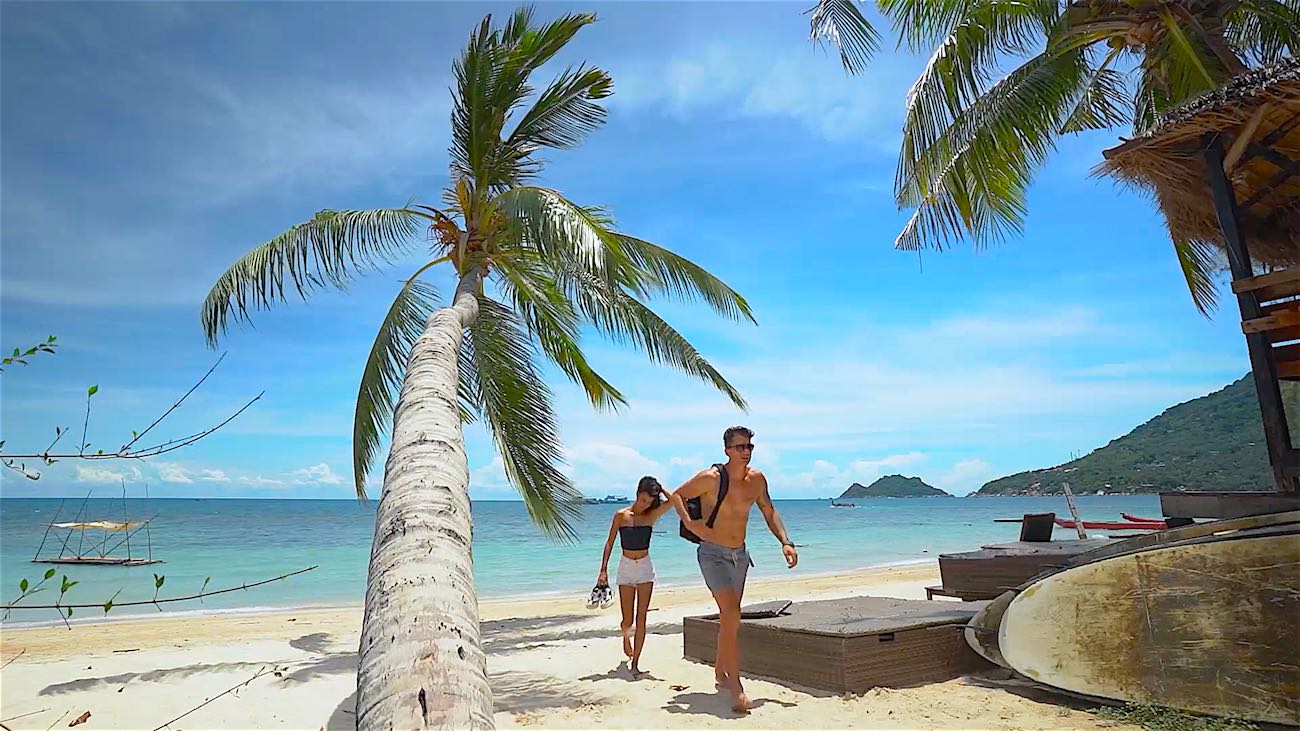 Follow the Road South
Turn right onto the main road and travel south. Head through Mae Haad village, ride past the clock tower and continue towards Chalok Baan Kao.
Continue on this road under the big overhead blue Chalok Baan Kao sign, ride past the turn off to Tanote bay on your left and past the big 7/11 on your right, opposite Koh Tao Leisure Park.
After only a few minutes along this stretch of road you arrive at a 'T junction. Make sure you slow down here and follow the road to the right. Be alert as this junction does tend to confuse motorists.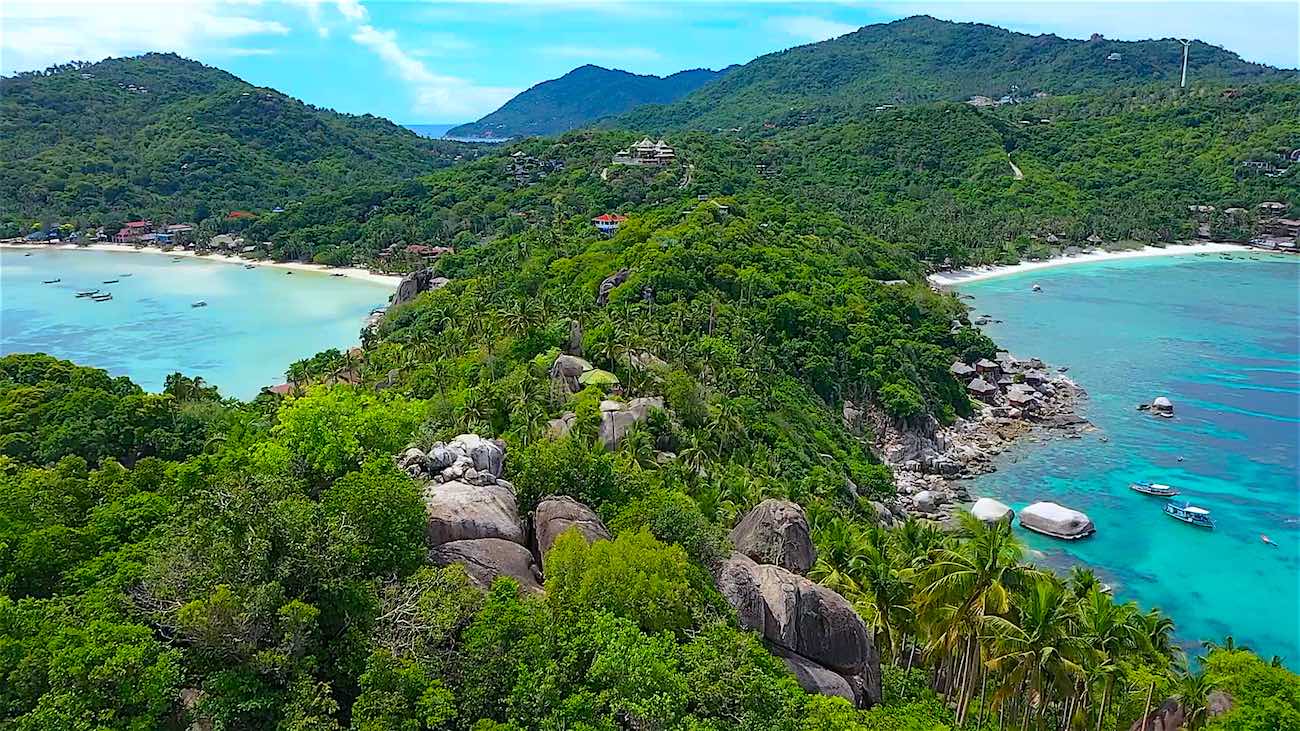 Chalok Baan Kao in the South of Koh Tao
Continue on and you will ride through Chalok Baan Kao village. Remember to ride slowly through built up areas like Chalok Baan Kao as bikes can and will pull out on you.
Ride through the village and as you come through the other side you will notice the road becomes steeper as you ride up towards the beginning of the viewpoint trek.
Keep riding until you see the sign for Sun Suwan 360 bar and the Freedom beach carpark where you park as the rest of the journey is on foot.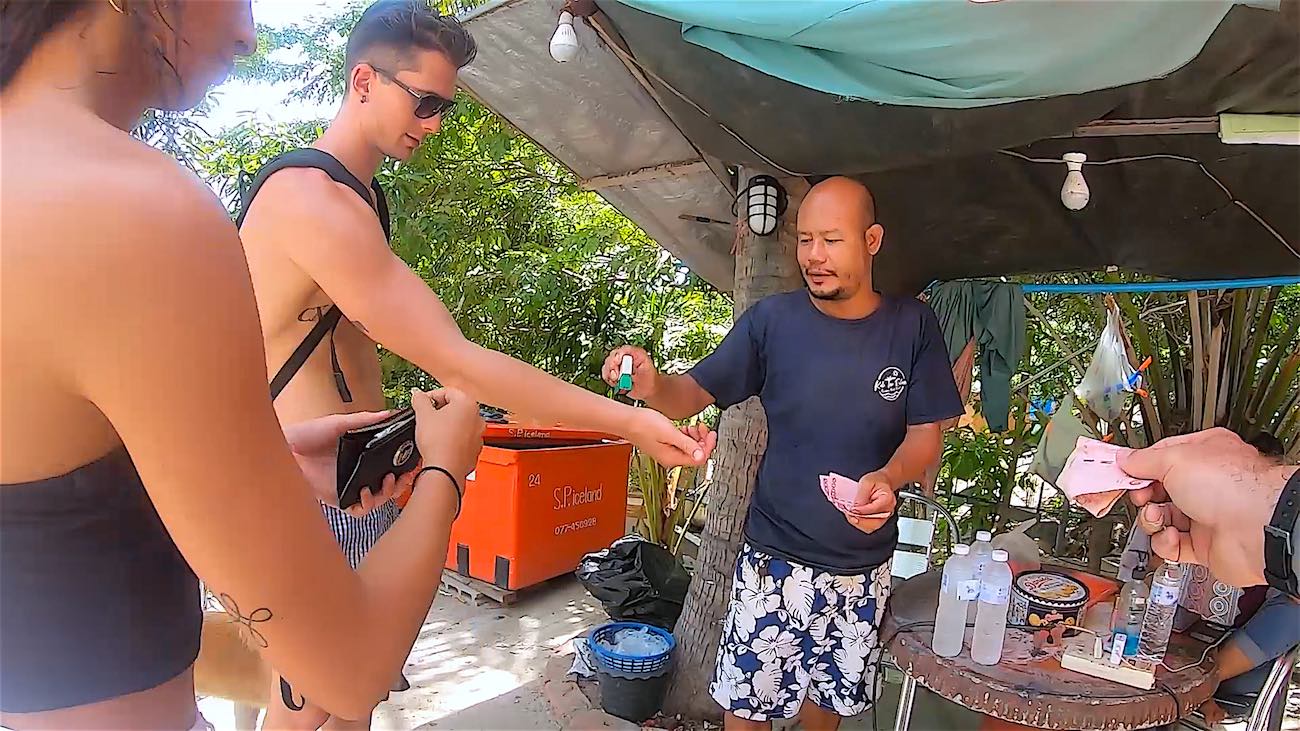 Parking at John Suwan Viewpoint
Once parked you will see a small hut. This is where you pay a 100baht entrance fee to access the land that leads to John Suwan Rock Viewpoint.
You will receive a bottle of water and stamp on your hand. Access to Freedom and Taa Toh beaches are included in the entrance fee.
Continue to walk and before the path forks off you will see the sign that points to the right for Taa Toh beach, straight on for Freedom beach and to the left for John Suwan Viewpoint.
The most Popular Viewpoint on Koh Tao
From this sign the viewpoint is approximately 500 metres of moderate and at times a steep trek, although the steep parts have ropes that you can use to pull yourself up.
You should wear strong footwear to walk this viewpoint (flip flops are not recommended), not just for grip but also to support your feet.
The John Suwan rock trail is rocky in places and there are make shift stairs and ropes anchored in place to help you to overcome some of the larger boulders.
If you are reasonably fit and the viewpoint is not too busy, the hike to the summit of the viewpoint will take you approximately 15 minutes to reach.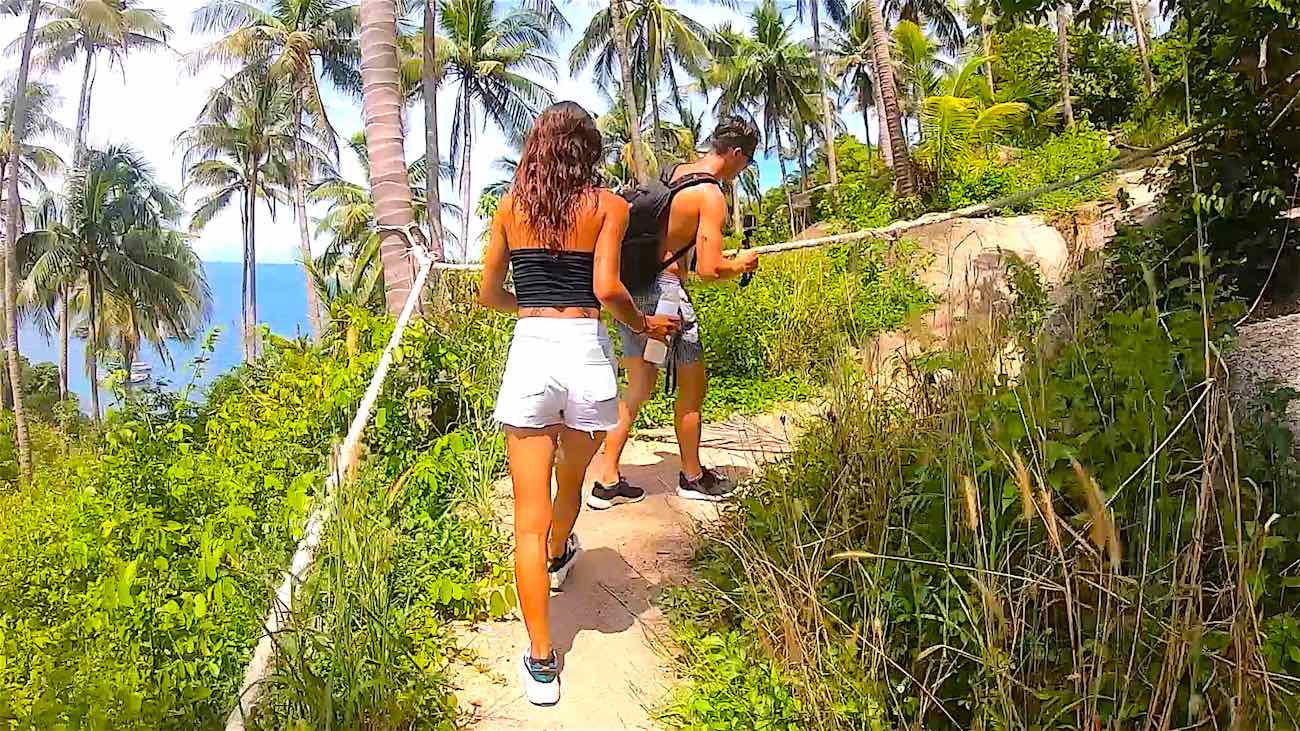 Hike to the Top of John Suwan Viewpoint
John Suwan is a medium difficulty hike with the main problem being heat and humidity, so ensure you are adequately hydrated before you start and during the hike.
It would also be a good idea to apply some environmentally friendly sunscreen and wear a hat if you have one because on hot days this viewpoint and the hike to get to it can be very hot.
One of the most popular viewpoints on Koh Tao, it is best to go early to enjoy the peace and quiet and avoid the hottest time of the day, which is usually between 12 noon and 3pm.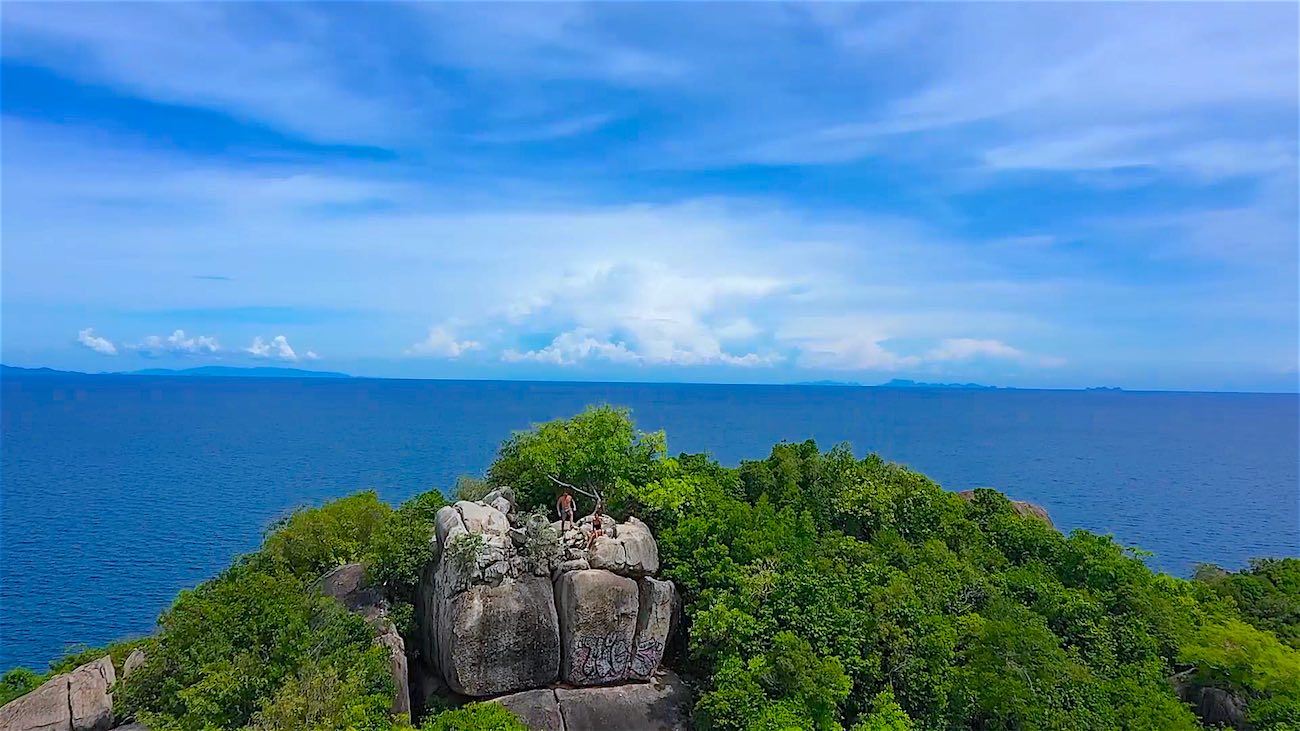 Photography at John Suwan Viewpoint Koh Tao
Once you get to the top you will not be disappointed and you will see why John Suwan viewpoint is one of the most photographed views on Koh Tao.
John Suwan rock offers an inspiring, sweeping vista that encompasses Chalok Baan Kao Bay and Thian Og Bay (Shark Bay).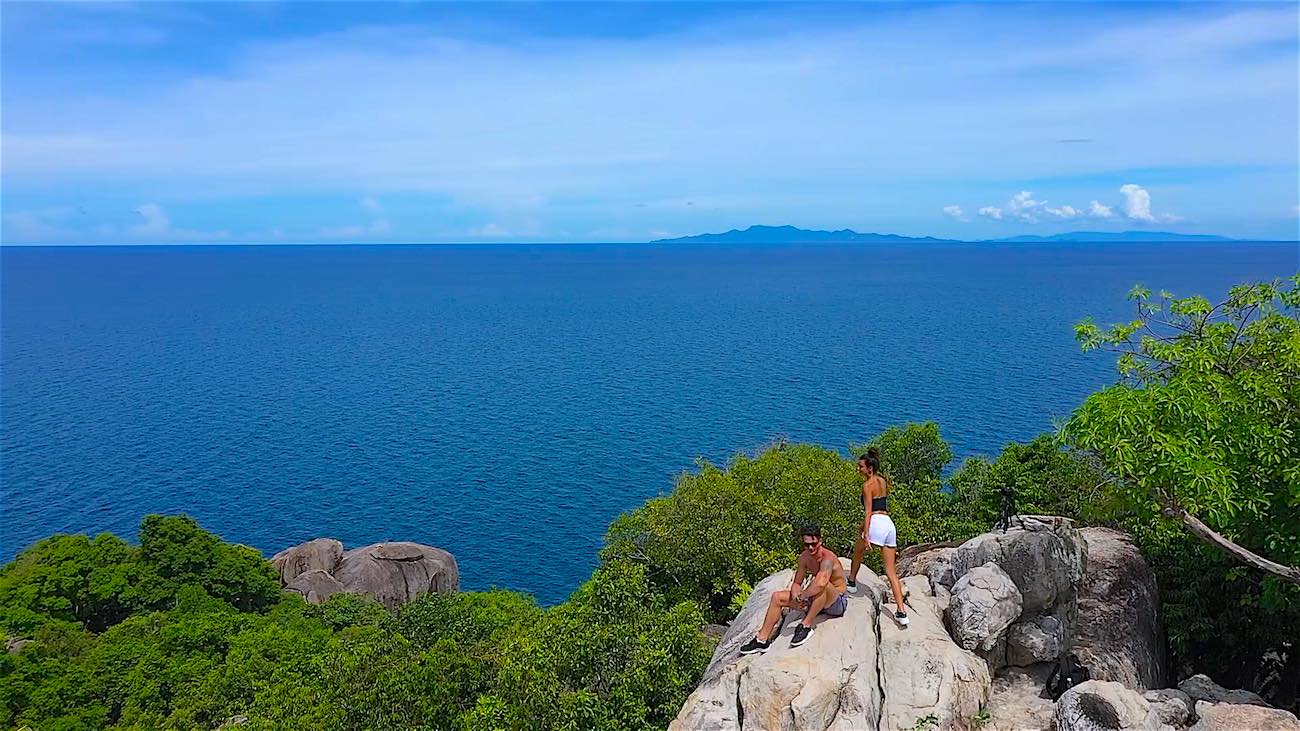 Amazing Views
You can admire the lush jungle canopy with a beach either side angling towards each other as your position sits central on this rocky peninsula.
Absorb the wonderful view and take that iconic picture from the summit of possibly the best viewpoint on Koh Tao.
On your way down there is no need to rush, instead spend some time exploring and you will find a few other points with great views of Koh Tao and the coastline.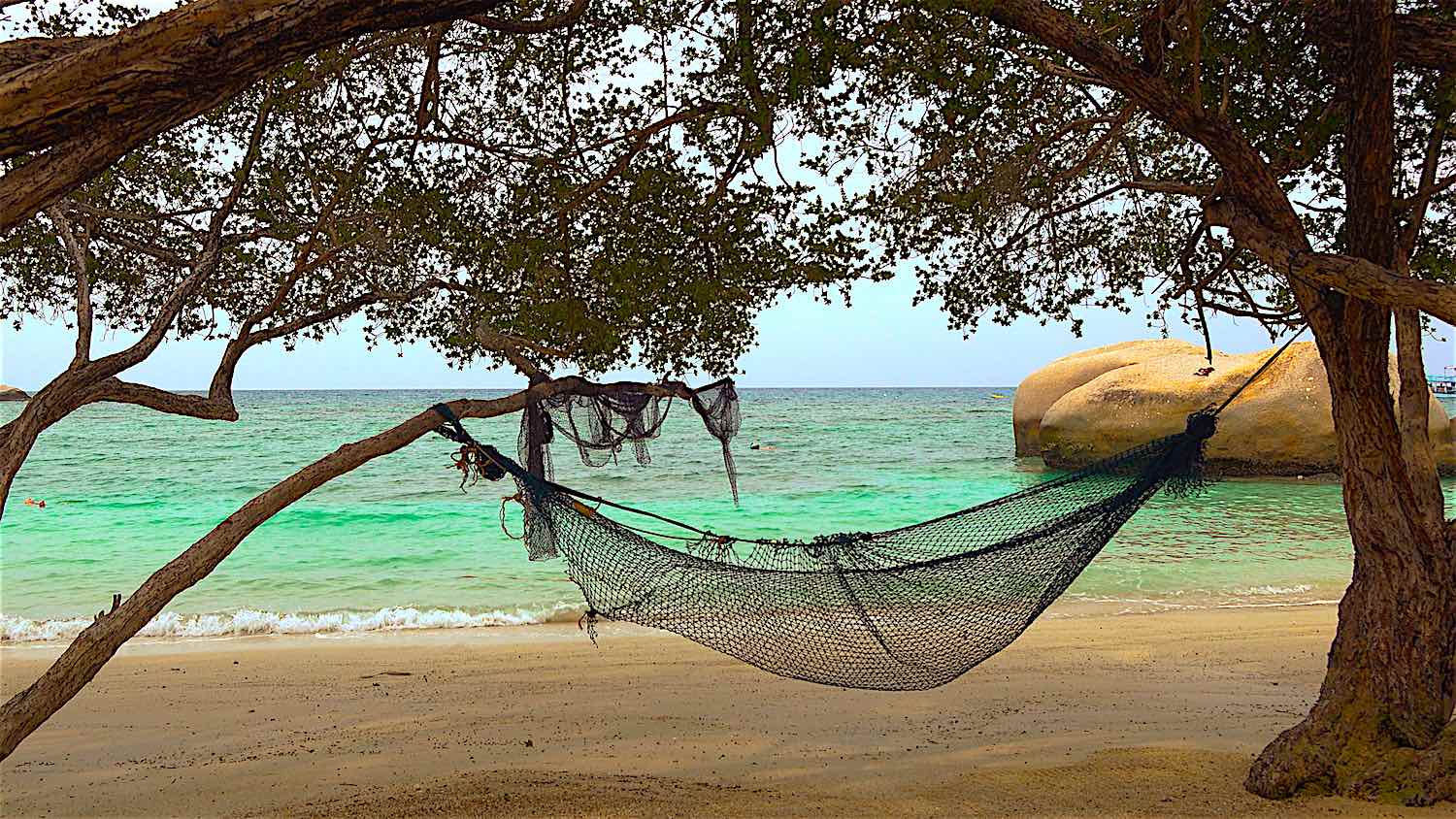 Discover Freedom Beach Koh Tao
As you are already exploring John Suwan viewpoint you can also discover Freedom beach, which is located at the bottom of the west side of the Viewpoint.
Freedom beach is the perfect place to relax and cool off in the ocean after a hot and humid hike to the top of John Suwan rock.
This beautiful beach is quiet and peaceful with a clear, warm sea lapping onto the sand and there are hammocks available for visitors to use.
Reaching John Suwan Viewpoint and Freedom Beach from Sairee Beach is easy and it makes for a great day of adventure and fun on Koh Tao that can be captured for your favorite social media accounts.