Aow Mao Bay on the East Coast of Koh Tao
Aow Mao Bay is located on the east side of Koh Tao, approximately halfway along the coastline.
One of the few genuinely secluded places on the island, there is no accommodation available at this location, so it is not possible to stay in this bay.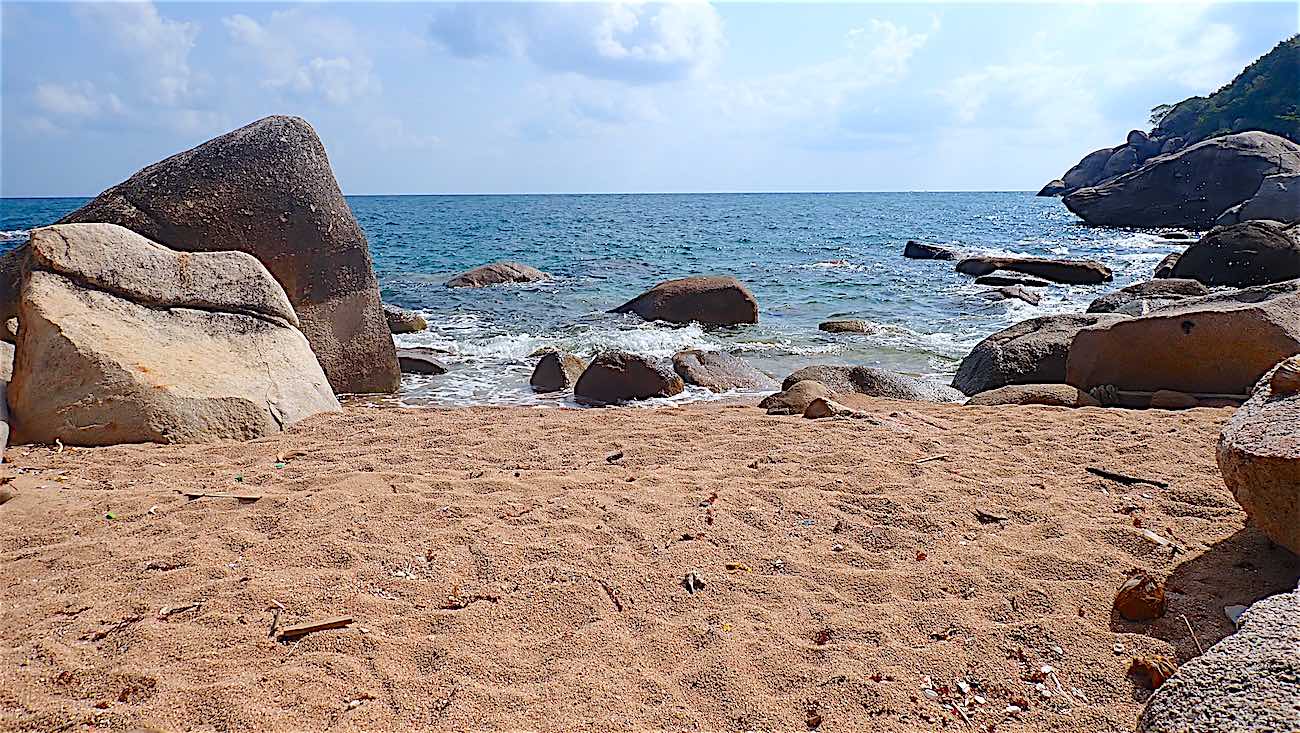 Secluded Bay
It is still a popular place for hiking to and scuba divers visit the bay to explore the relatively shallow water in the bay itself.
The only way to access the bay is by boat or by walking across the central mountain through the jungle by following a jungle trail.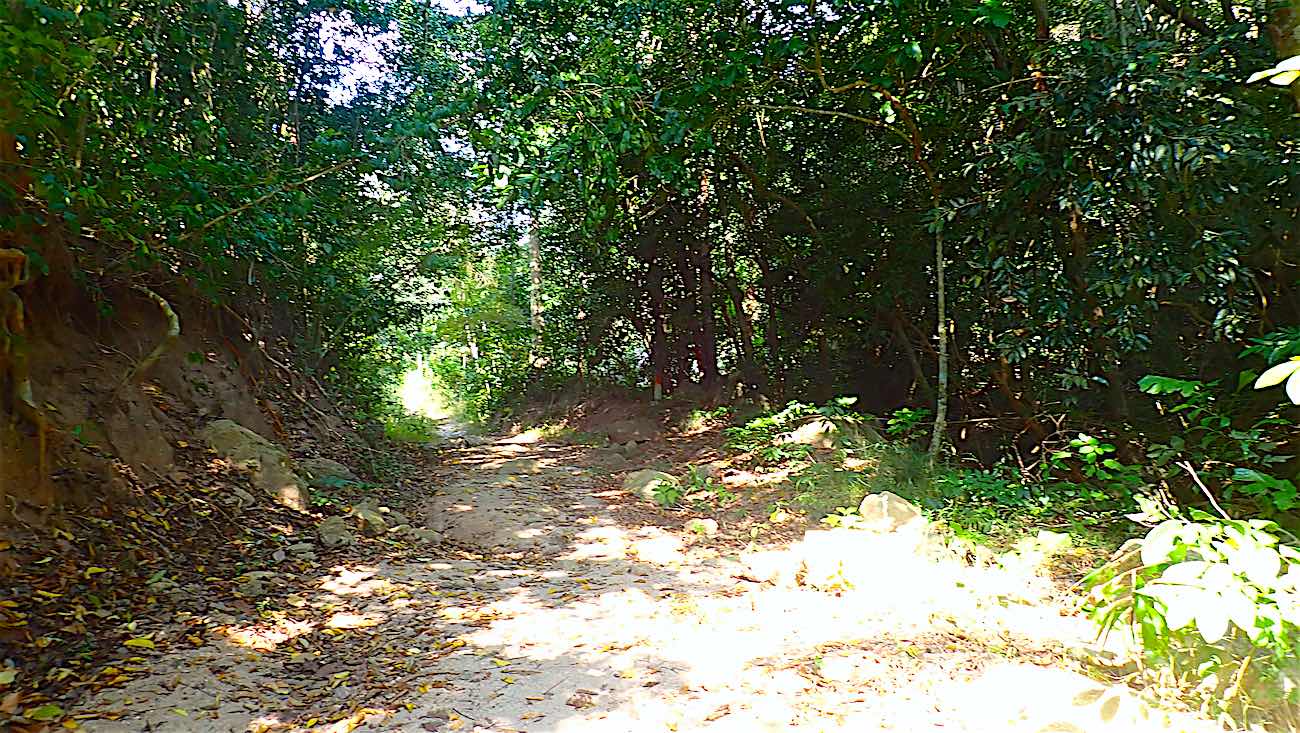 Koh Tao Hiking Trail to Aow Mao Bay
To get to Aow Mao bay on foot, you need to follow the path that leads from Sairee to Laem Thian Bay. This is a relatively straightforward hike, although it is mostly comprised of dirt tracks and can get steep in places.
The turn-off to Aow Mao Bay is approximately 2km from Sairee, by a large mango tree on the left-hand side of the path.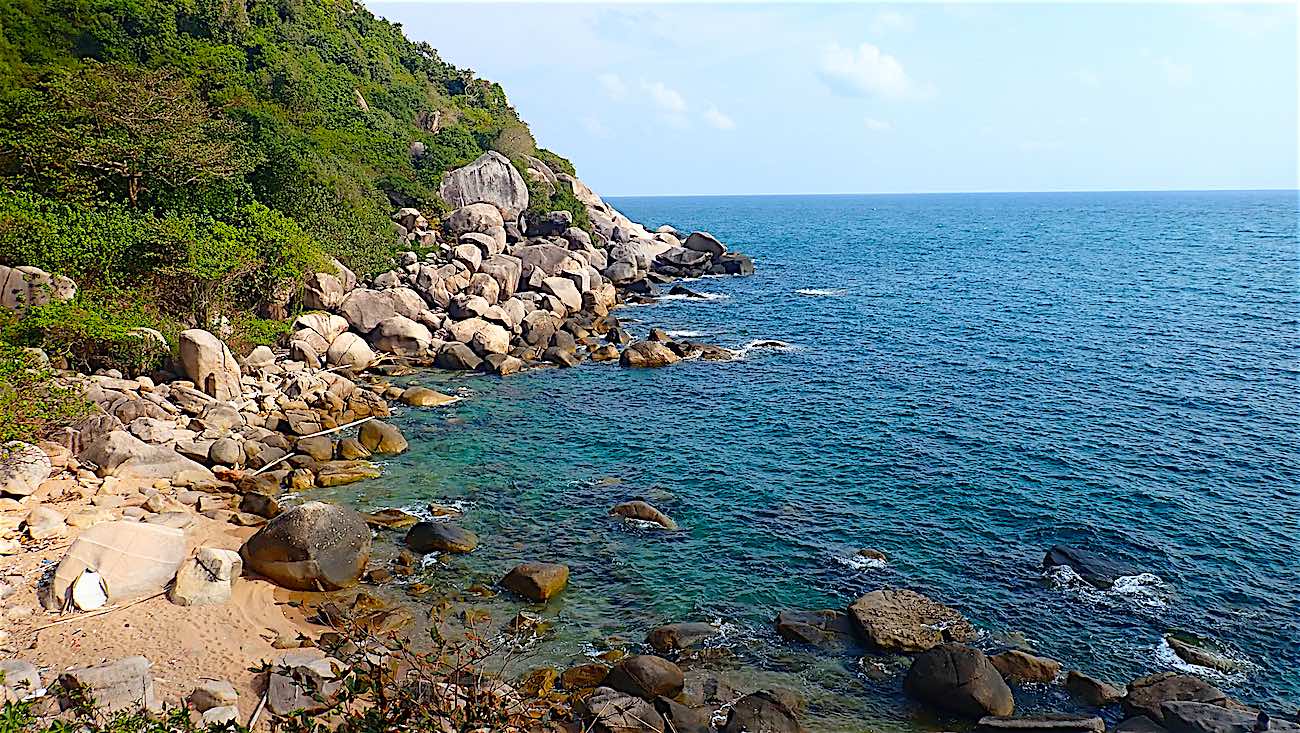 Narrow Trail
Once you turn off the main path and drop down the hill towards the bay, the trail gets very narrow and is surrounded by overgrown vegetation.
Around this area and just before you reach the bay itself, you will come across a waterway surrounded by large boulders. This path is only 300m long, so the entire walk should only take around 45 minutes.
Within the bay itself, the water depth varies and drops down to a maximum of around 20metres.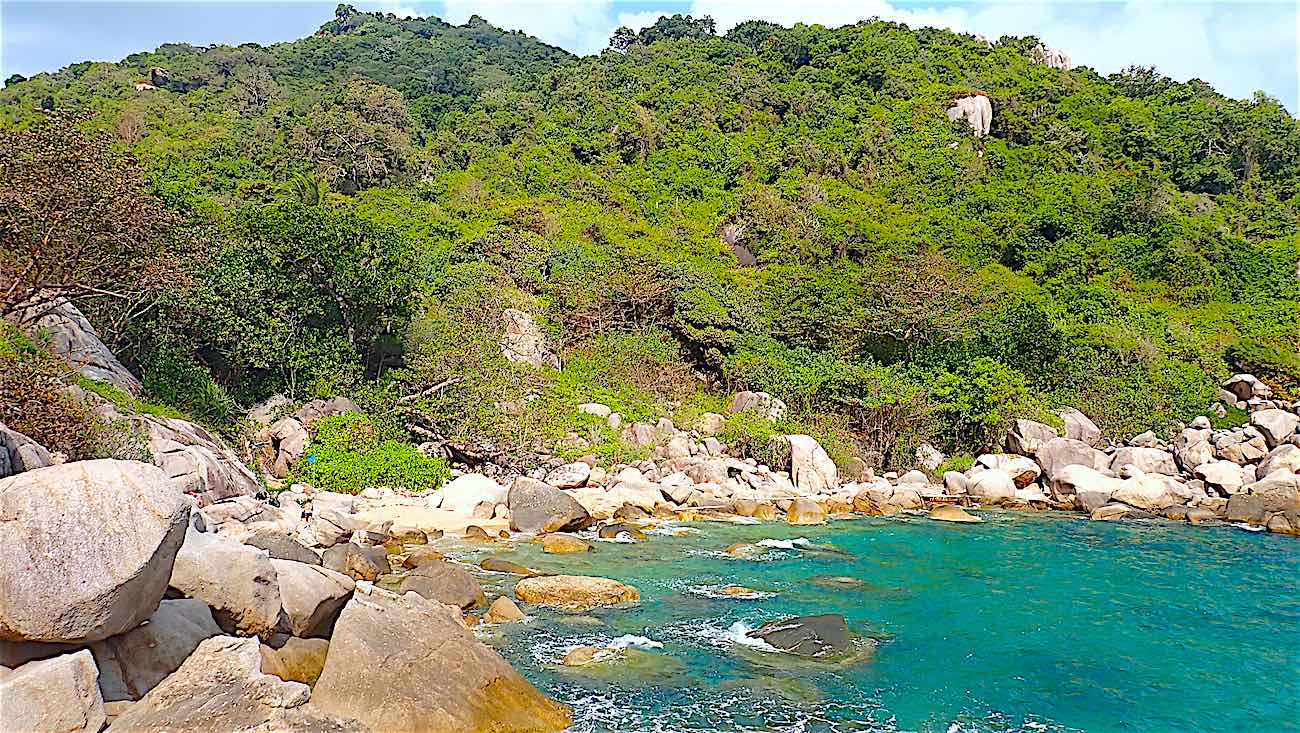 Underwater Rock Formations at Aow Mao Bay
There are numerous spectacular rock formations where you will find diverse marine life, including batfish, triggerfish, trevally and lots of varieties of reef fish.
Mao Bay is also home to an artificial reef that has evolved and attracts an abundance of marine life to the area.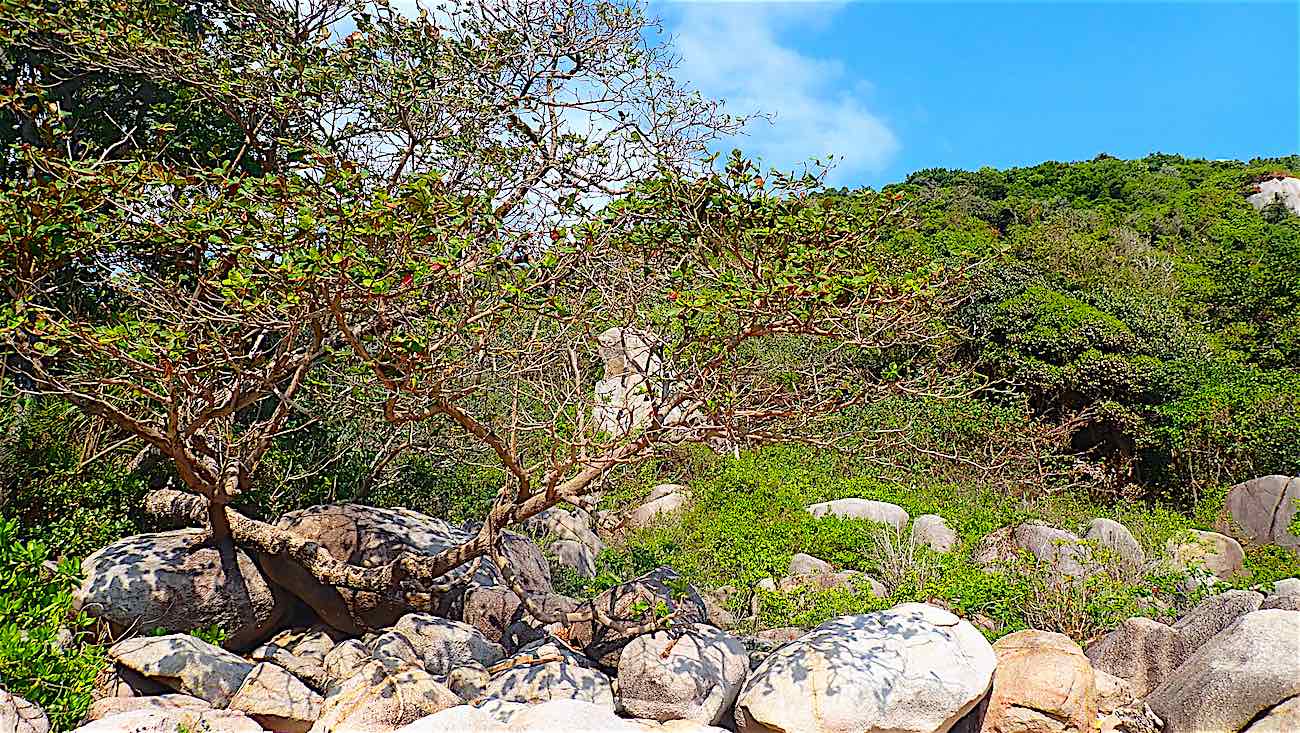 Artificial Reef
The artificial reef is created from blocks donated by the Thai Department of Marine and Coastal Resources (DMCR) and it has helped to stimulate an interest in the area from the local marine life.
Aow Mao bay is a beautiful small bay lined with granite rocks and is a great place to visit if you are looking for a hiking trail.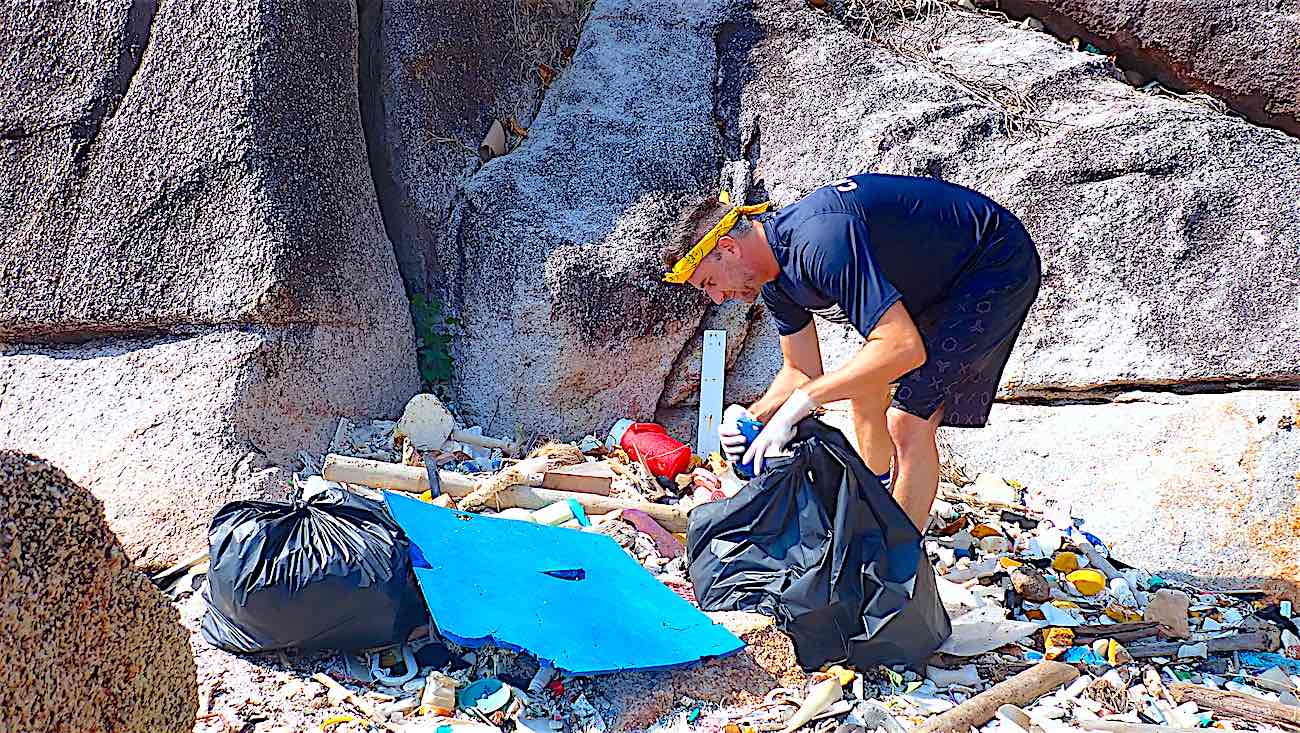 Beach Clean Ups at Aow Mao Bay
Local community voluntary groups also organize hikes to the bay for beach clean ups when the north easterly winds bring ocean trash onto the beach.
As a visitor to Koh Tao or a resident you are welcome to join and can look out for Koh Tao community notices for upcoming trips.