Information about Koh Tao Rescue
Koh Tao Rescue provides a 24-hr all-inclusive rescue service, for those involved in accidents and natural disasters on land and at sea.
For Emergencies Please call 1669
Offering a service to both locals and visitors to Koh Tao, they are based out of an office located in a Chalok Baan Kao, behind the main building of the Subdistrict Municipality building.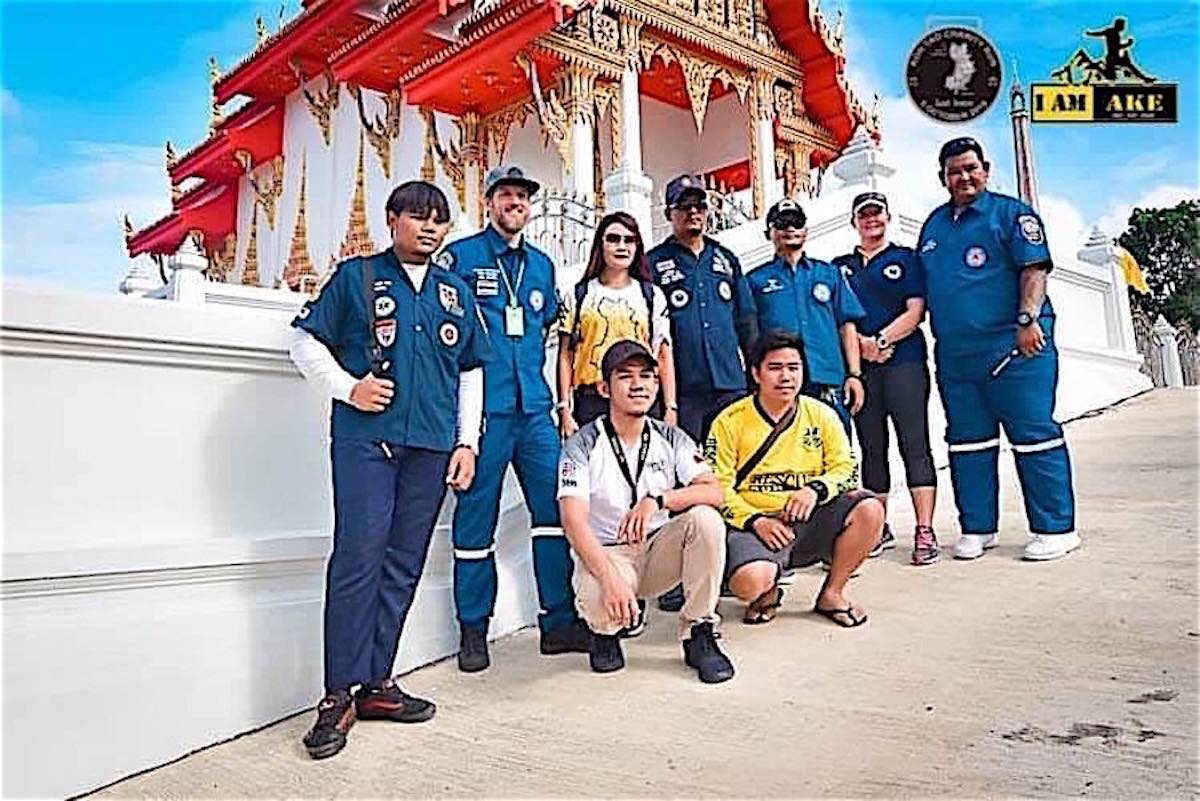 Koh Tao Rescue Non Profit Foundation
Koh Tao rescue is a branch of a non-profit foundation, which is based in Surat Thani, and is staffed entirely by volunteers.
The volunteers encompass both medically-trained and supportive personnel who provide the first response to any emergency that occurs on the island.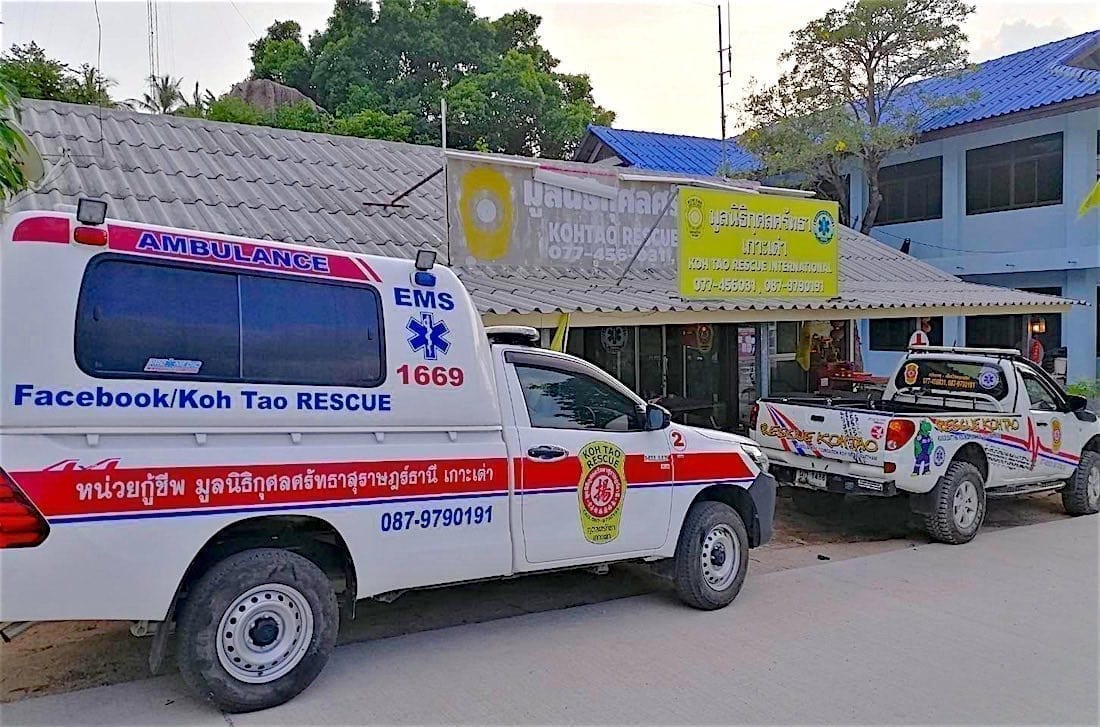 Volunteer Services
Koh Tao enjoys a vibrant restaurant, bar and nightlife, along with rental scooters, viewpoint walks, activities, scuba diving and snorkeling on a daily basis.
Needless to say, accidents happen and this keeps them very busy as they are utilised on a daily basis.
The volunteers, who have to leave home or work when they are called, respond in teams with a minimum of 3 people.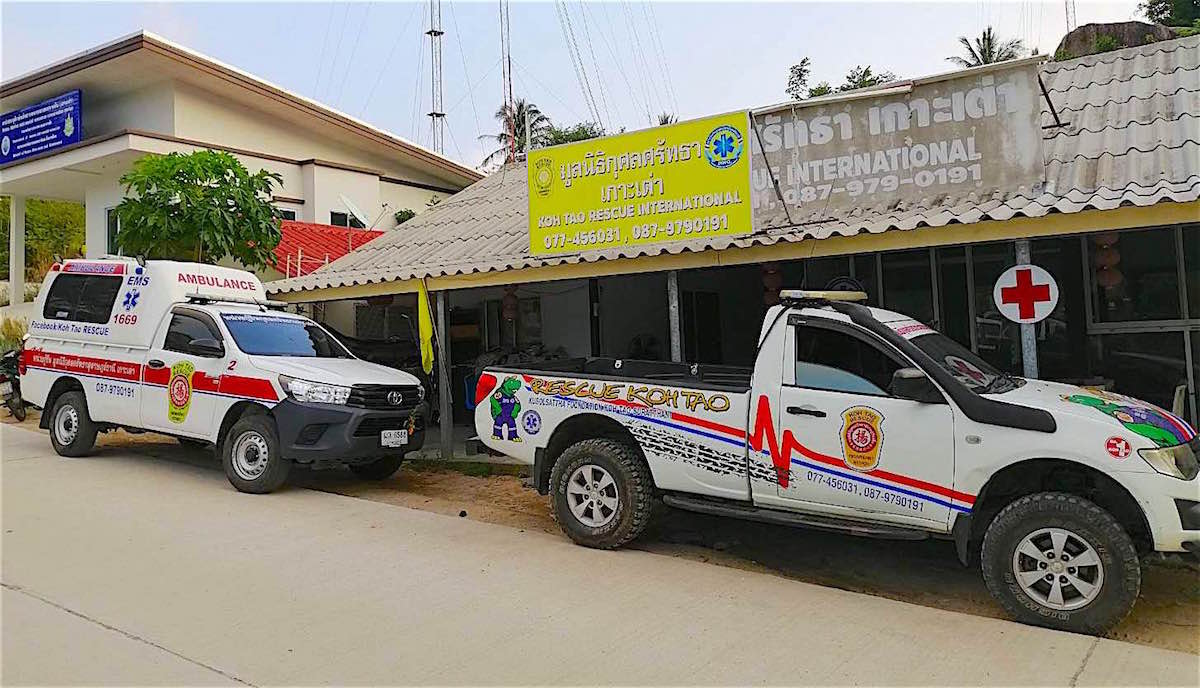 Mainland Transfer
One of the team will remain at the Rescue Station to provide a point of control whilst the other 2 will provide the initial care at an incident before transferring the casualties to a clinic or the local hospital.
The service is equipped with an ambulance, as well as a speedboat, to assist with the incident scenes and rescues.
Those rescues that require treatment on Koh Samui or the mainland will see the patient transferred by speedboat across the water, before being met by an ambulance at the other end.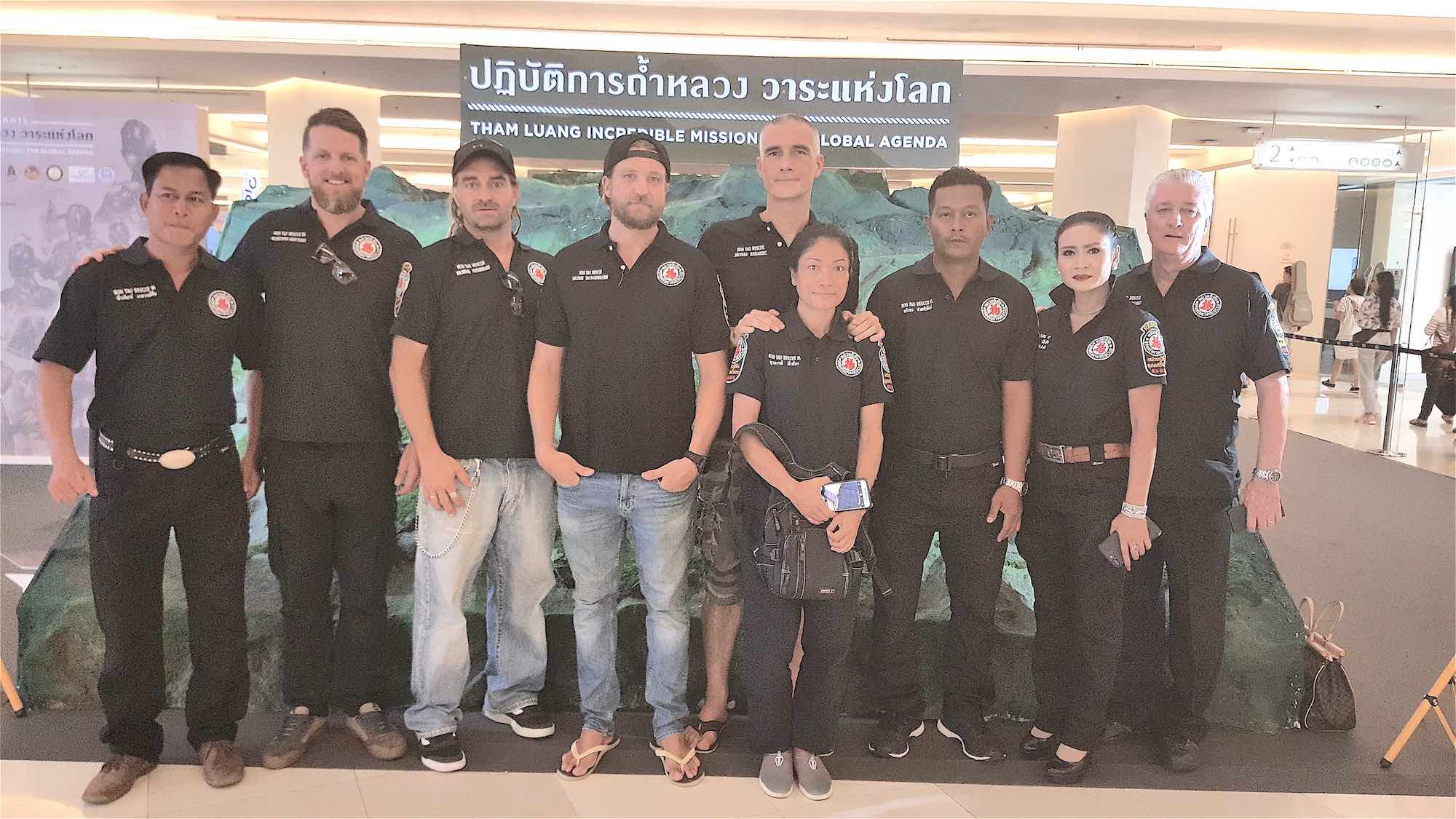 Donations to Koh Tao Rescue
As Koh Tao Rescue is run by a non-profit foundation, it requires continual donations to keep going, and many of the clinics on Koh Tao provide the equipment the volunteers have in their medical bags.
There are also fundraisers held on Koh Tao by local businesses to raise funds to help the service with its running costs.
If you need more information about the Koh Tao Rescue service, you can contact us for advice or call them direct.
To contact Koh Tao Rescue, call 087 979 0191
Frequently Asked Questions
Does Koh Rescue provide 24 hour emergency assistance?
Yes, EMS Koh Tao rescue service operates 24 hours a day and will respond to emergency calls at any time of day or night.
Can I make a donation to Koh Tao Rescue?
Yes, the rescue service is made up of volunteers and you can make donations to support the excellent work they provide to the Koh tao community.
How do I contact Koh Tao Rescue?
You can dial 1669 or call 087 979 0191 in the event of an emergency and to receive help.
Where are Koh Tao Rescue based?
The Koh Tao emergency rescue service is located in Chalok near the new police station and is approximately a 5 minute scooter journey from Mae Haad village or 10 minutes from Sairee beach.