Coconut Monkey Café Koh Tao
Koh Tao's hippest café, Coconut Monkey is located right on the beach in Mae Haad and has a chilled vibe, a comfortable setting and an ocean view.
Healthy & Tasty
Their food and drinks are healthy, tasty and affordable and they have options for vegans, vegetarians and meat eaters alike.
Almost all of their food is made in-house from scratch and the team takes great pride in sourcing the best possible local ingredients available.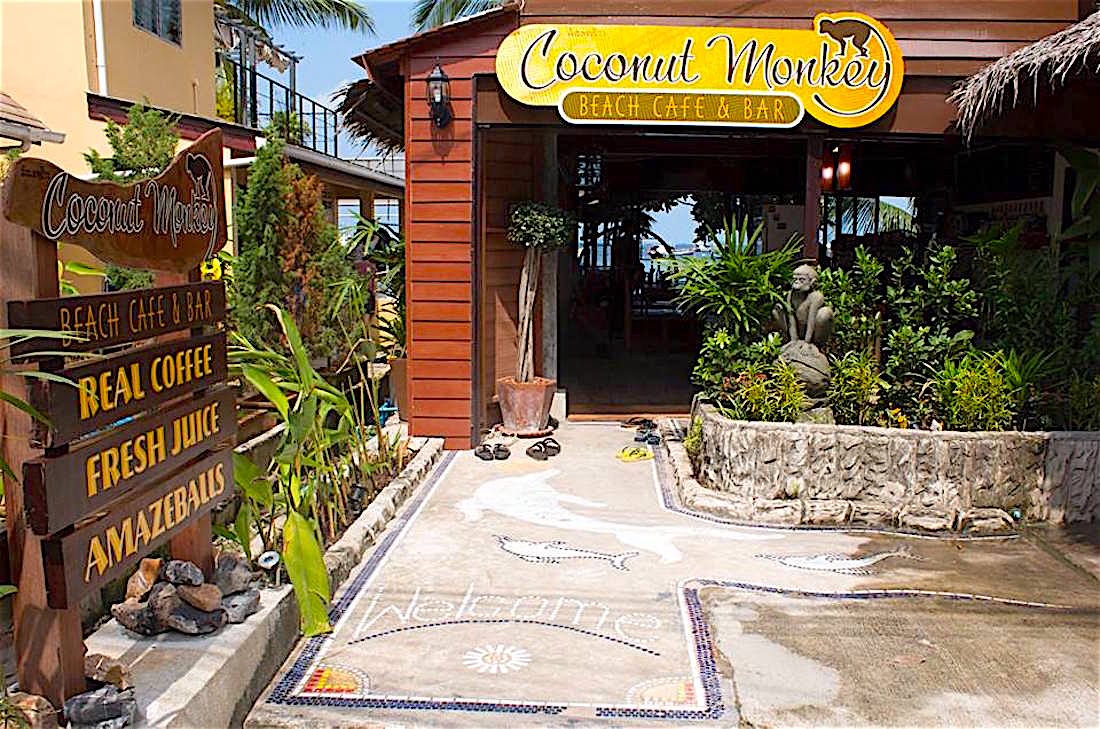 Beachside Café in Mae Haad, Koh Tao
The Coconut Monkey signature dish is a selection of wraps and quesadillas. They are proud of their very own homemade tortillas, each and every one of these dishes are made all the more special because of the superb tortilla that holds them together.
Coconut Monkey do offer specials, based on availability of fresh ingredients and their team's inspiration. They advertise specials so keep an eye on their specials boards in the cafe.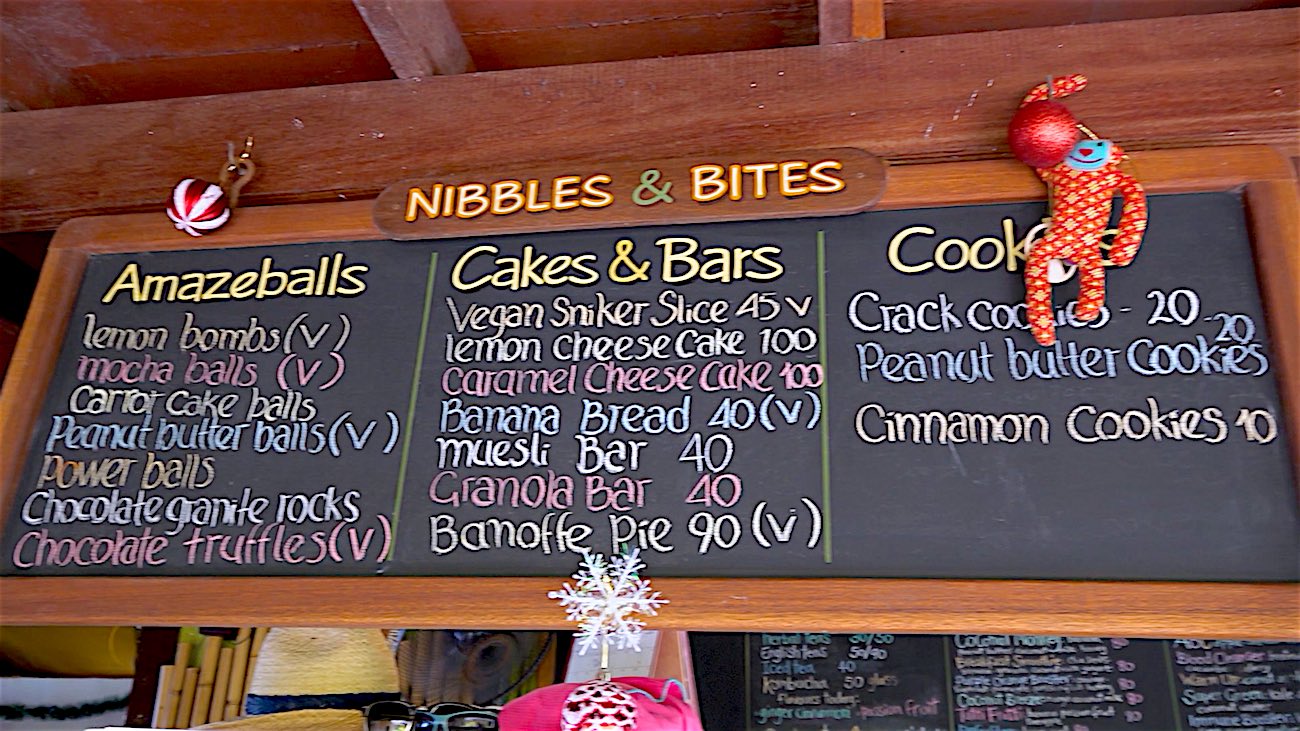 Homemade & Fresh
Their homemade multigrain bruschetta with smashed avocado and poached eggs is a big crowd favourite when avocados are in season!
A must try at Coconut Monkey are their eggs, their most popular menu item. Whether poached, boiled, fried or scrambled, they never disappoint!
This is not surprising as they are sourced straight from Free Range Farms on the mainland in Chumphon.
Café & Coffee Shop Located on the Beach
And for those with a sweet tooth you must try their variety of Amazeballs, by far their most popular treat.
It has to be said that the coffee at Coconut Monkey draws a crowd too. Their signature homemade iced teas are made fresh every day and are typical of the style and taste at Coconut Monkey.
Although they don't operate a happy hour Coconut Monkey are open for drinks and nibbles every evening.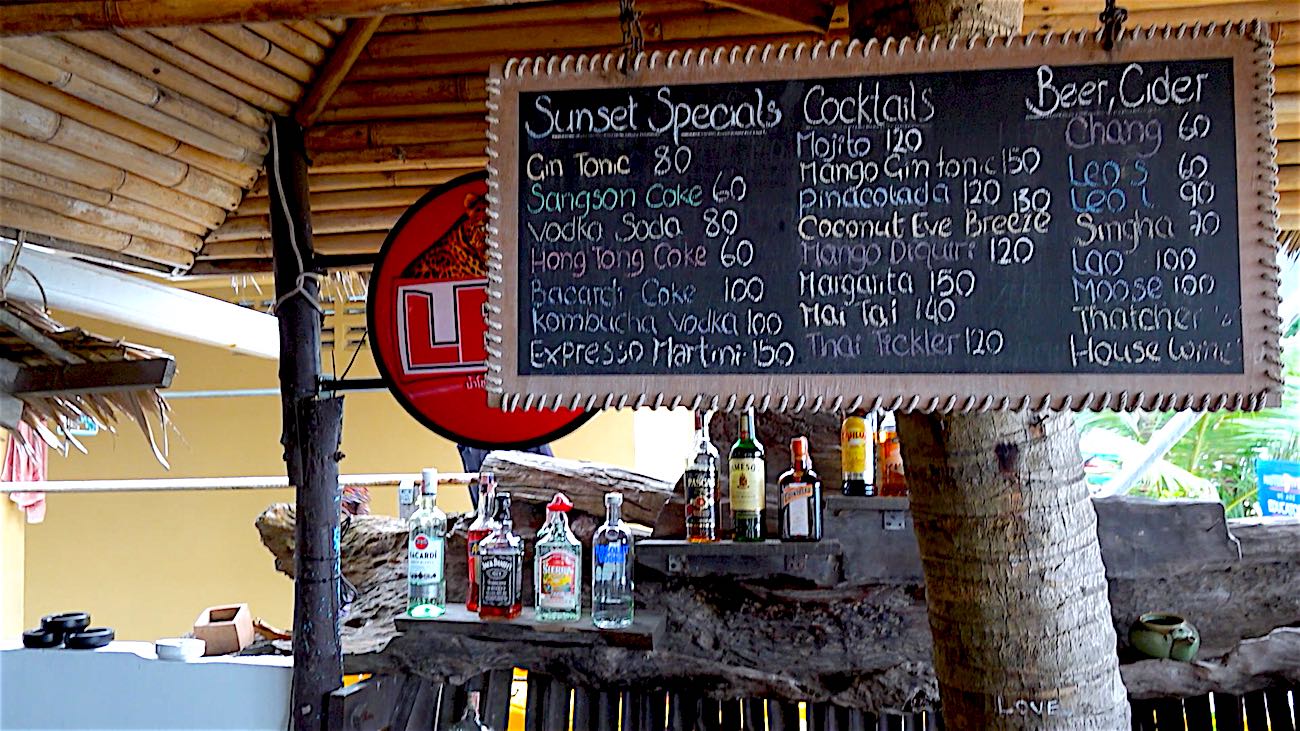 Relaxed & Vibrant
The location is a perfect setting to watch the amazing Koh Tao sunset whilst enjoying one of their signature cocktails made with fresh ingredients.
Coconut Monkey has an excellent vibe with plenty of comfortable seating, both inside and out for you to sit back, relax and enjoy the food.
The direct access to the beach is perfect for families with children and their proximity to the ferry piers makes it easy for tourists to visit before or after their ferry trips.
Take your time, read a book, use the high-speed internet or just sit back and enjoy the view.