Best Diving at Sail Rock Pinnacle in Thailand
'Hin Bai in Thai'
Sail Rock is by far the premier scuba diving site in the Gulf of Thailand.
As it takes just over an hour to get there, you will get the chance to make your visit to Sail Rock a full day trip.
Popular Dive Site
Sail Rock day trips are extremely popular with certified divers. Trips usually include two dives at Sail Rock and a Thai buffet lunch. This is definitely not a trip you want to miss.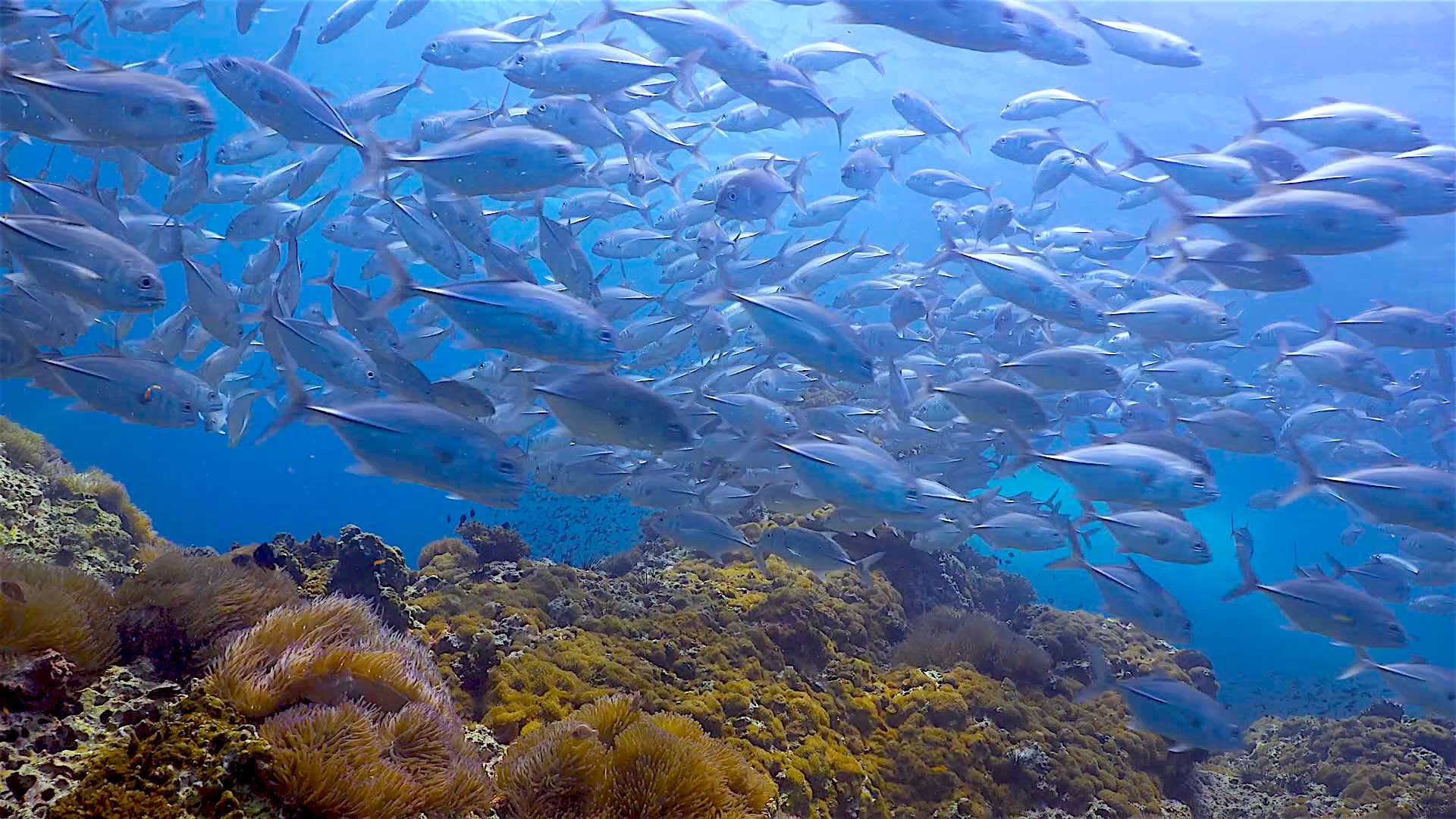 Fun Diving at Sail Rock Pinnacle Thailand
Once you arrive at the dive site you will notice it's hard to miss. The rock itself rises up out of the water about 8 metres in height. It plunges down to a maximum depth 20 metres, and then slopes down to over 40 metres.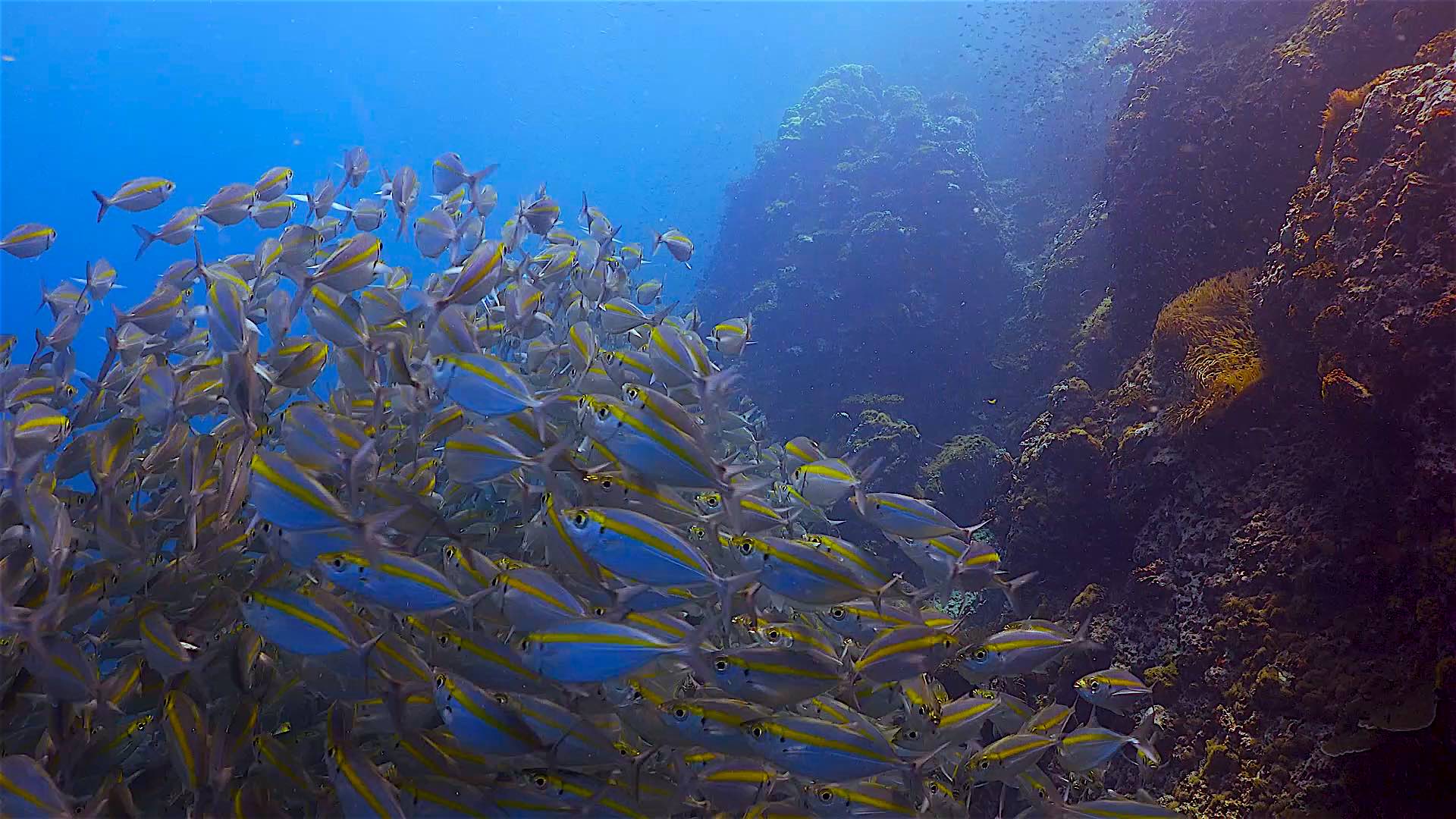 Marine Life at Sail Rock dive site
Due to its distance from Koh Tao island, Sail Rock offers an unusual amount of Marine life.
There is an abundance of schools of fish, including; Chevron Barracuda, Trevally, Queenfish, Butterfly fish, Bat fish and much more.
It truly is an underwater playground, full of life and colour. Oh and did we mention…great for spotting everyone's favourite, the beloved Whaleshark!
If you prefer the small stuff, you are in luck. As you make your way around the rock, take a good hard look.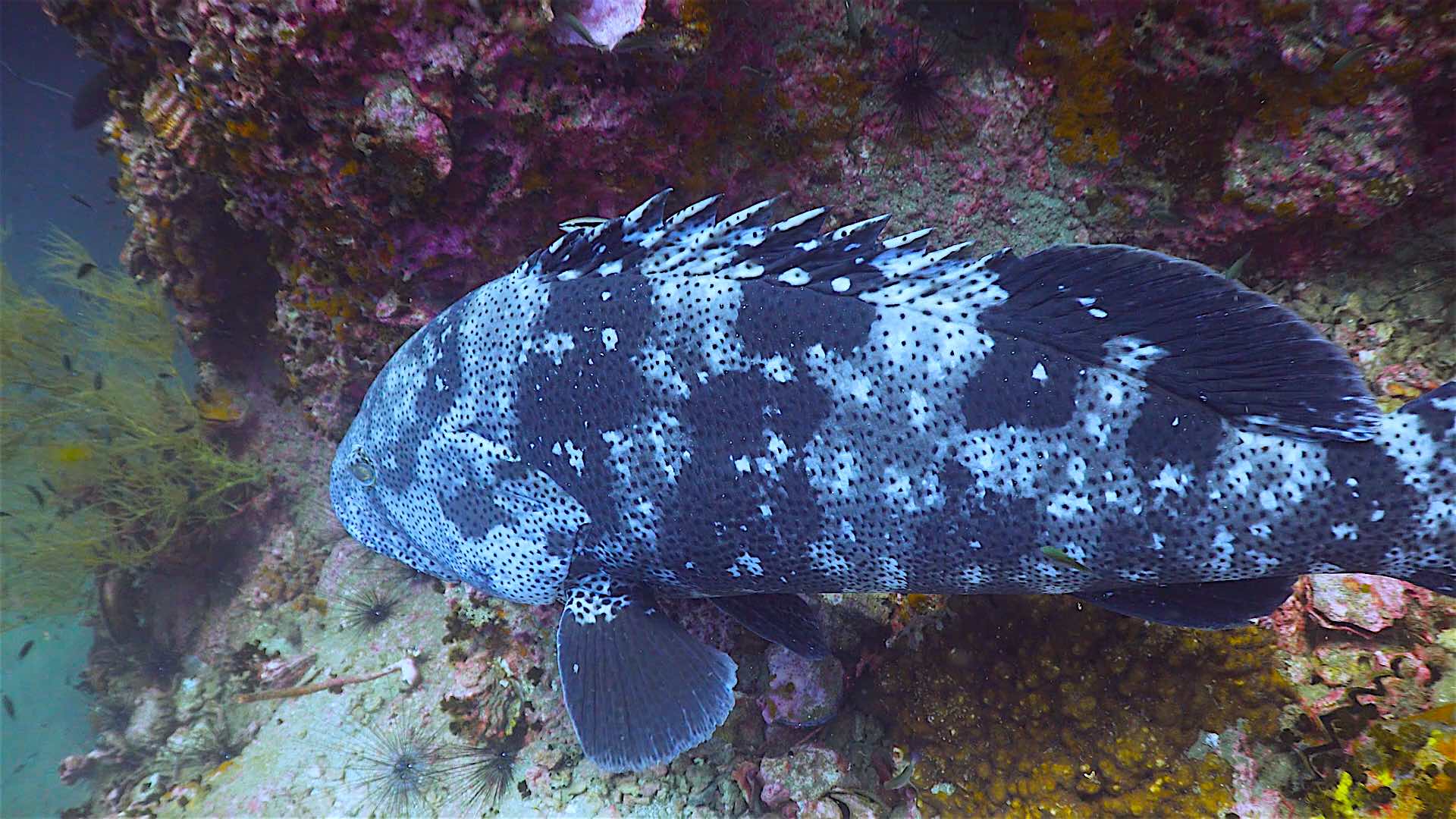 Chimney Swim Through
You will notice plenty of shrimps, crabs and Nudibranch. If you have a good eye you may notice a scorpion fish hiding within the mix of hard corals sprawled along the rocks and ledges.
There is also a Giant Green Moray eel that will peak it's head out from time to time. Another fantastic feature is the famous swim through, known as "the chimney."
As you can imagine from its name, this swim through is vertical and allows you to enter at 5 metres and descend down to about 18metres where you can exit.
This has to be done in single file and presents a great buoyancy challenge for more Advanced Divers. Take your time, as there is plenty to see inside.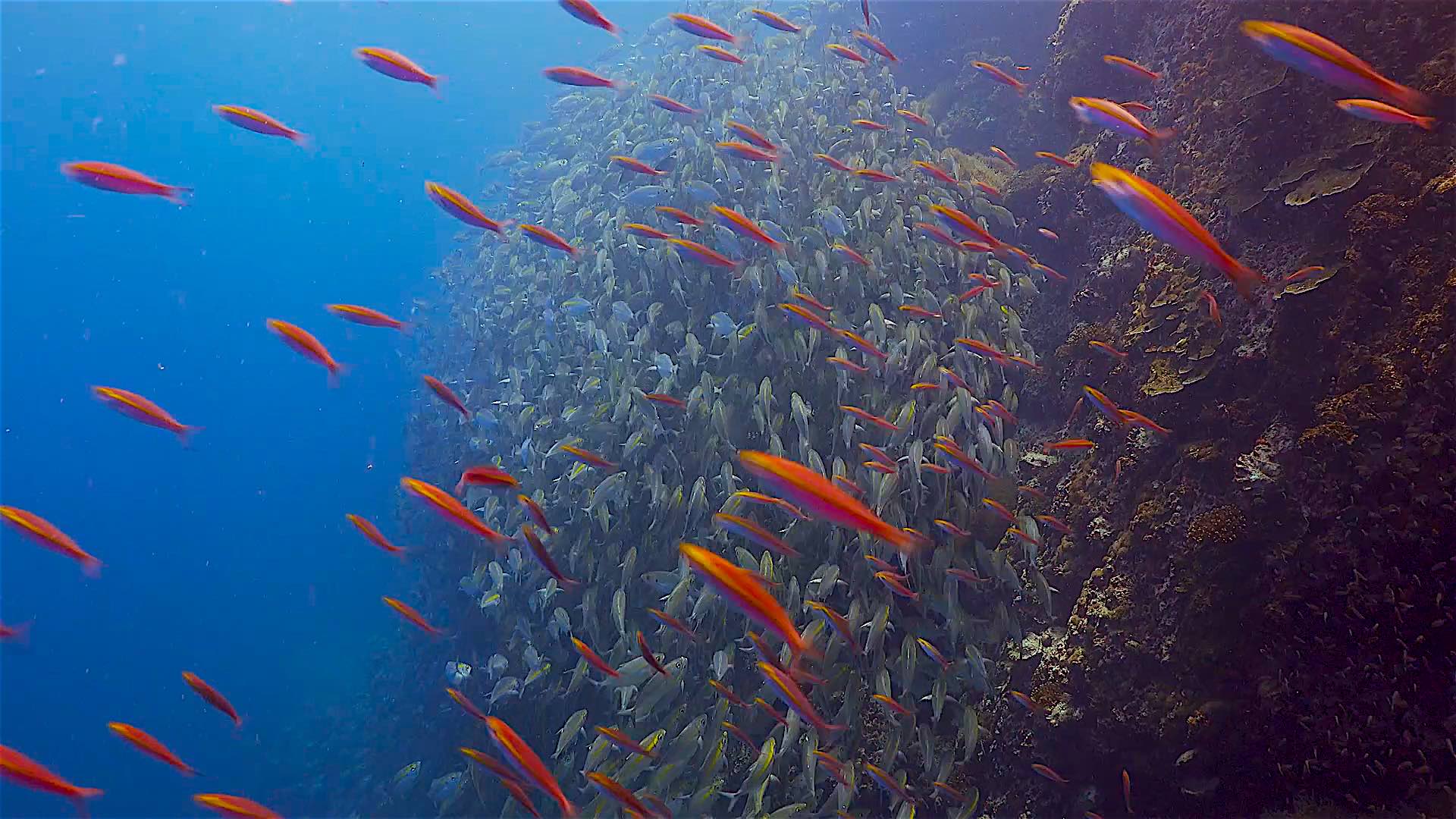 Specialty Diving at Sail Rock Dive Site
On your second dive, you can head outwards on the south east side of Sail Rock, and explore another large pinnacle.
This rock does not come out of the water; however it does offer a depth of around 30 metres. Here you will find dense schools of playful Jackfish.
There is so much to do and see, you may find two dives are not enough. This is one dive site you may not be able to get enough of.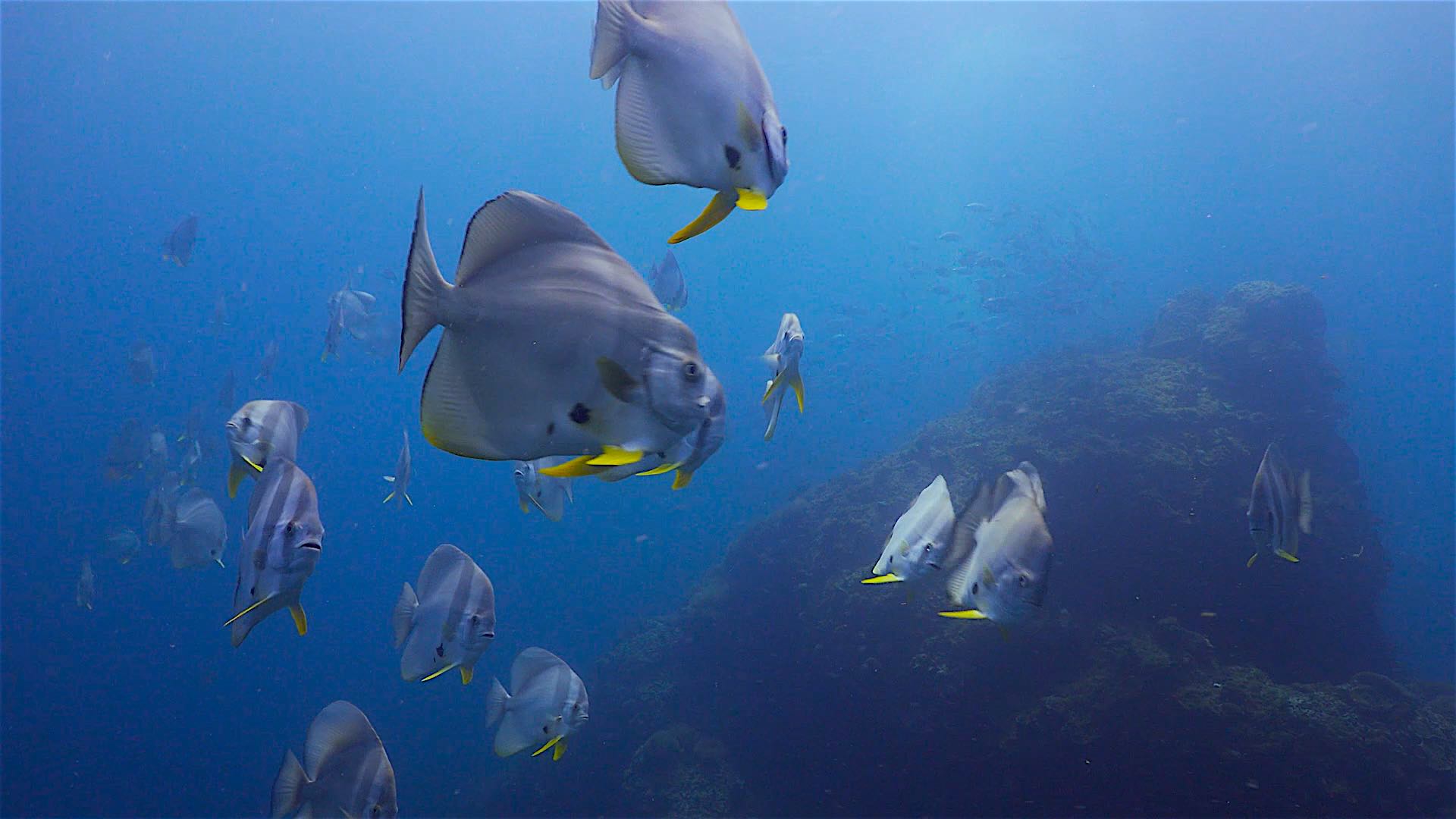 What fish you can expect to see at Sail Rock
There is an abundance of marine life at Sail Rock including Chevron Barracuda, Giant Grouper, Butterfly fish, Bat fish, Giant Morey eel, banded boxer shrimp, trevally, Queenfish, Jackfish, Nudibranch and the beautiful Whaleshark.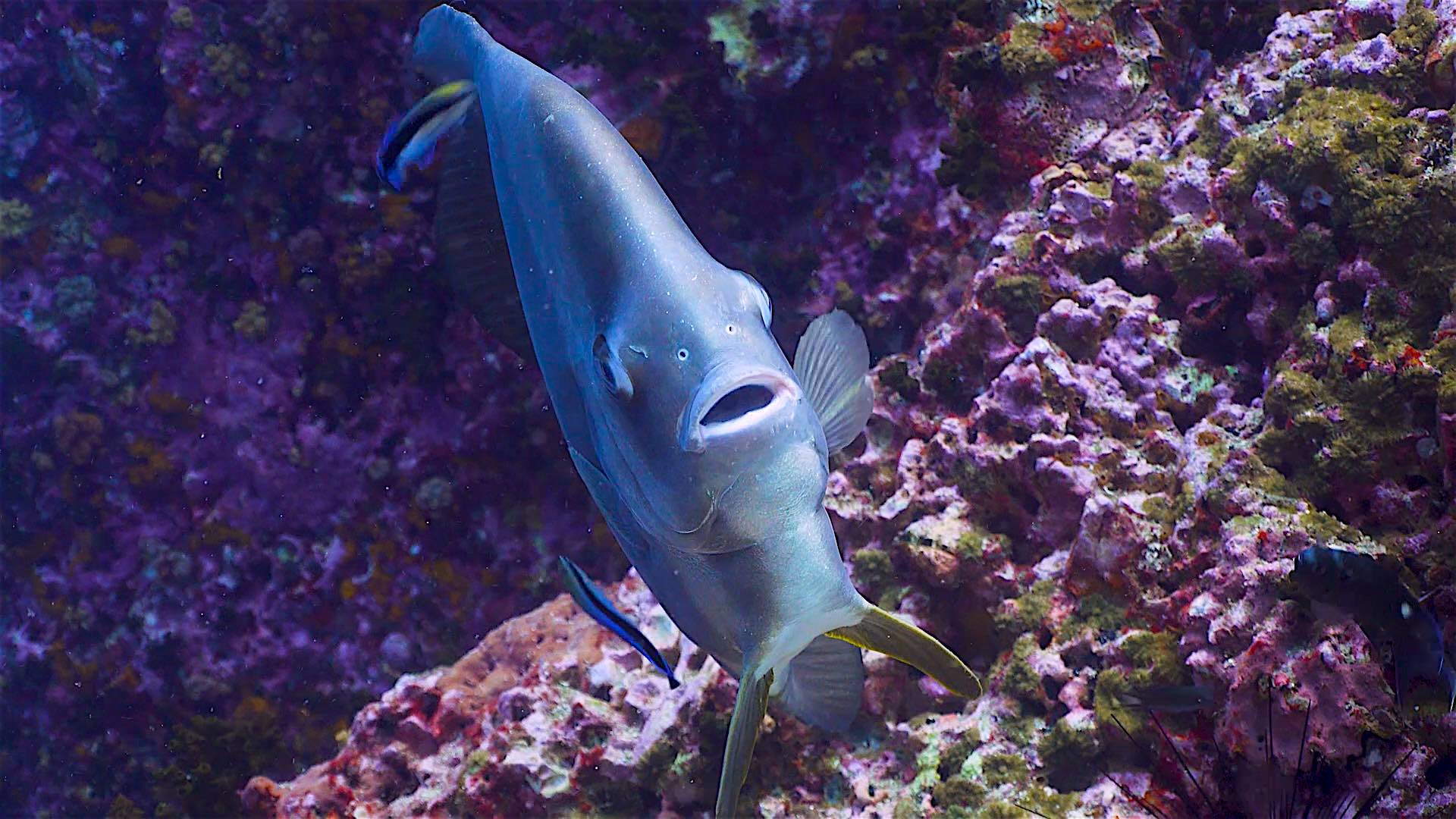 Sail Rock Dive Site Rating
Due to the depth, this dive site is best suited for certified Advanced Open Water divers or higher.
It is definitely one of the top picks for fun divers, Underwater Videographers and Photographers.