SUP Tao Paddle Boarding Koh Tao
Paddle boarding on Koh Tao is a very safe and popular activity with SUP Tao who are situated on Sairee beach next to Maya Beach club.
Sairee Beach
Many visitors to Koh Tao do not realise there are lots of things to do besides scuba diving and snorkeling.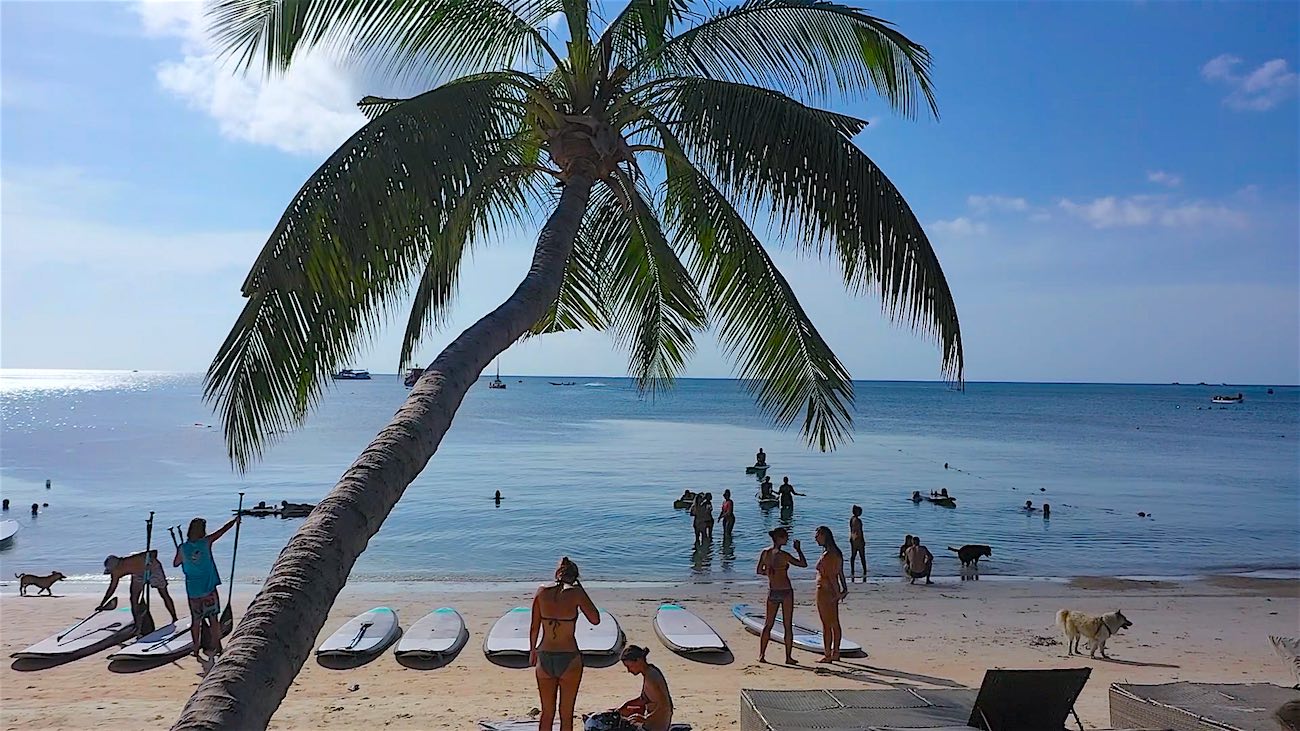 Paddle Boarding on Sairee Beach
SUP Tao Paddle boarding will introduce you to the Paddle board and show you the best technique and safe practices for using the paddle and the board.
Your ability to swim, weather conditions and your own sense of adventure, will determine how much fun you have.
Paddle boarding is suitable for beginners or advanced, who want to extend their range, exercise or relax and play around in the water close to the beach.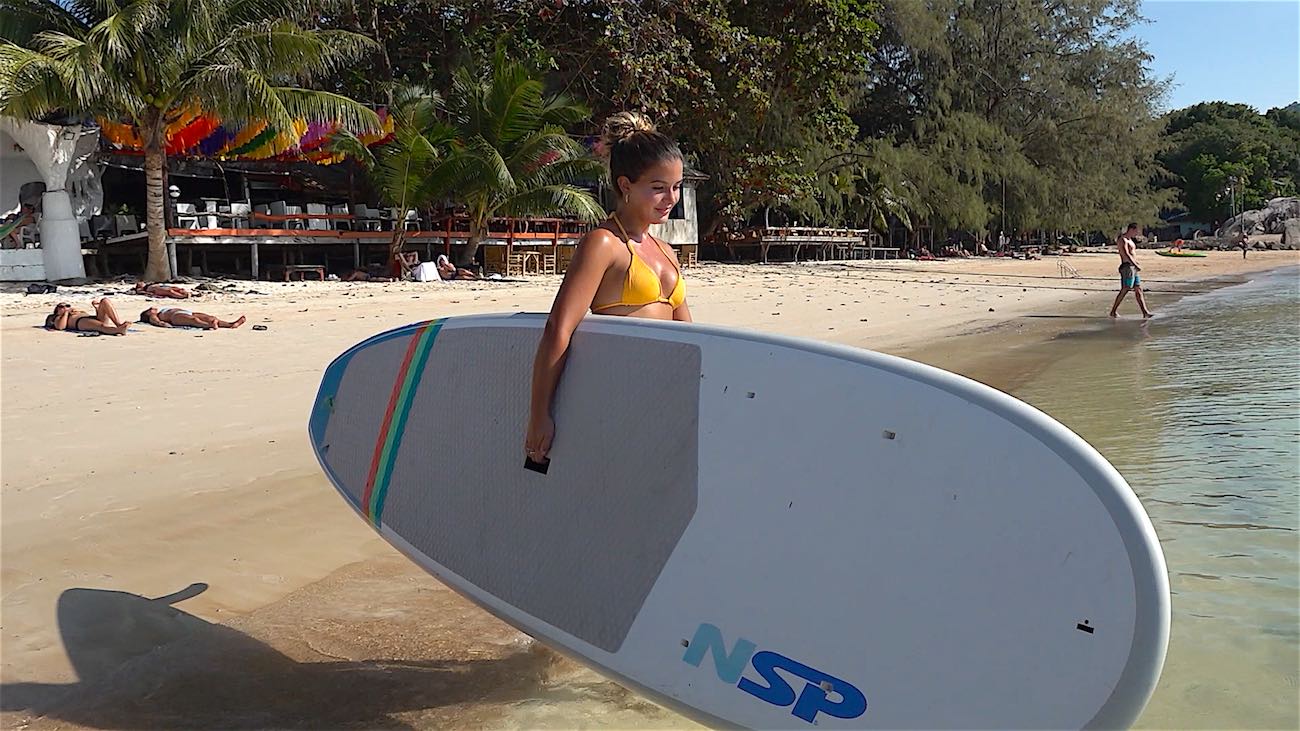 Paddle Boarding for Beginners on Koh Tao
Sairee beach provides adventurous Paddle Boarders with a calm, clear and warm tropical sea to explore.
You can rent the Paddle Board for an hour, half a day or a full day, which is normally around 8 hours.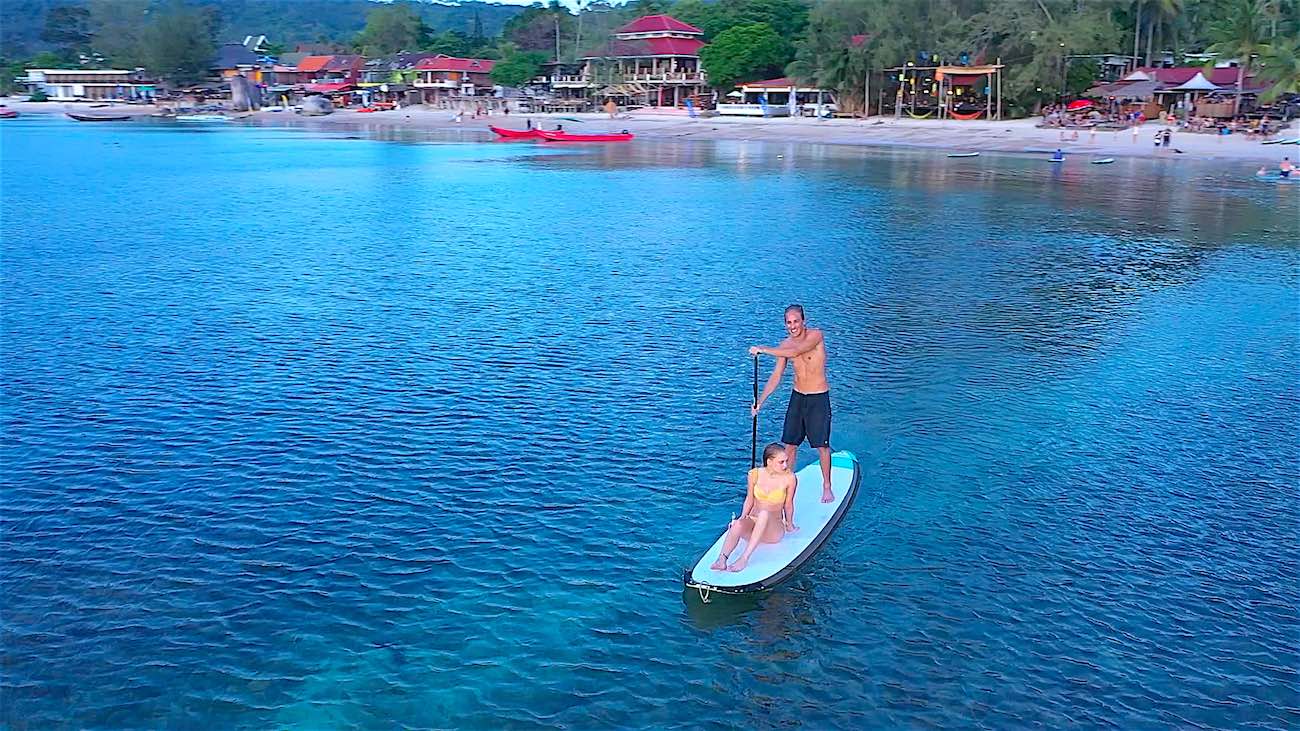 Adventure
The cost of the Paddle Board is usually 250baht for 1 hour, 600baht for half a day or 900baht for 8 hours.
If you want to book a full day, you can visit them at Maya Beach club and book the board in advance for the following day.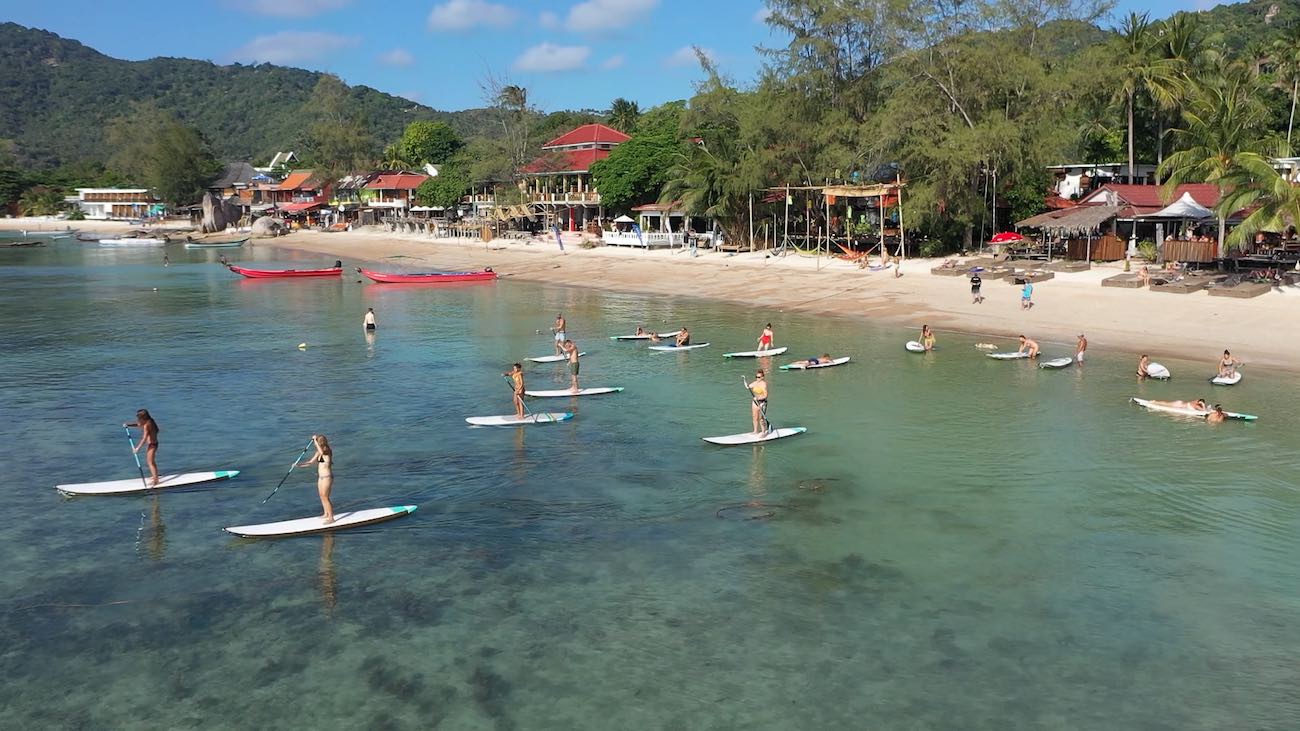 Explore Sairee Beach on a Paddleboard
SUP Tao will advise you on where to go within the time frame you have rented the board for after assessing your ability to both swim, maintain your balance and handle the paddle.
As a general rule if renting for an hour, you can enjoy a quick leisurely paddle along the beach and then relax in the water on the board close to Maya Beach club.
Of course, you may want to relax on the paddle board with a refreshing drink in your hand and top up your sun tan.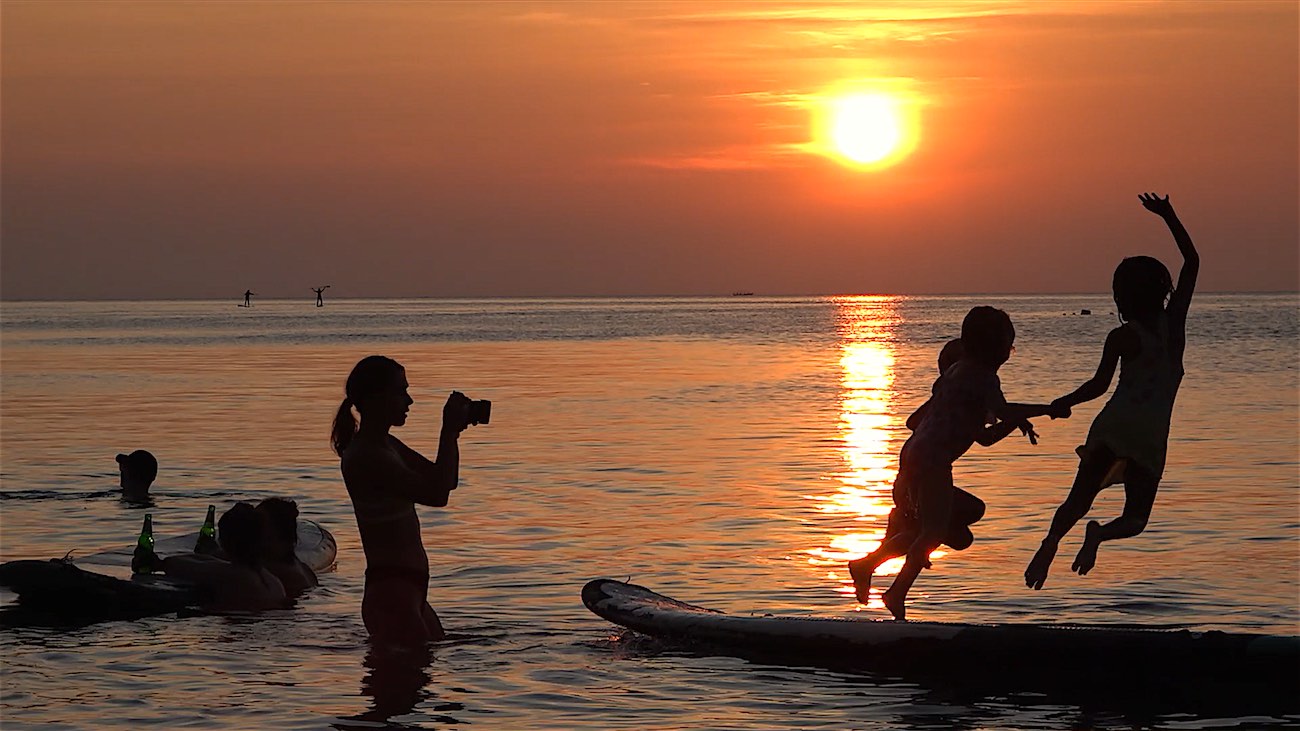 Sunset Paddle Boarding on Koh Tao
The west coast of Koh Tao is idyllic for stunning sunsets and the SUP Tao beach location will not disappoint you.
SUP Tao are perfectly located on Sairee beach to ensure you experience the most amazing sunsets whilst lounging around in the shallow water.
Many of the boards are rented out at this time as locals and visitors gather to relax with friends and it is best to book your board in advance.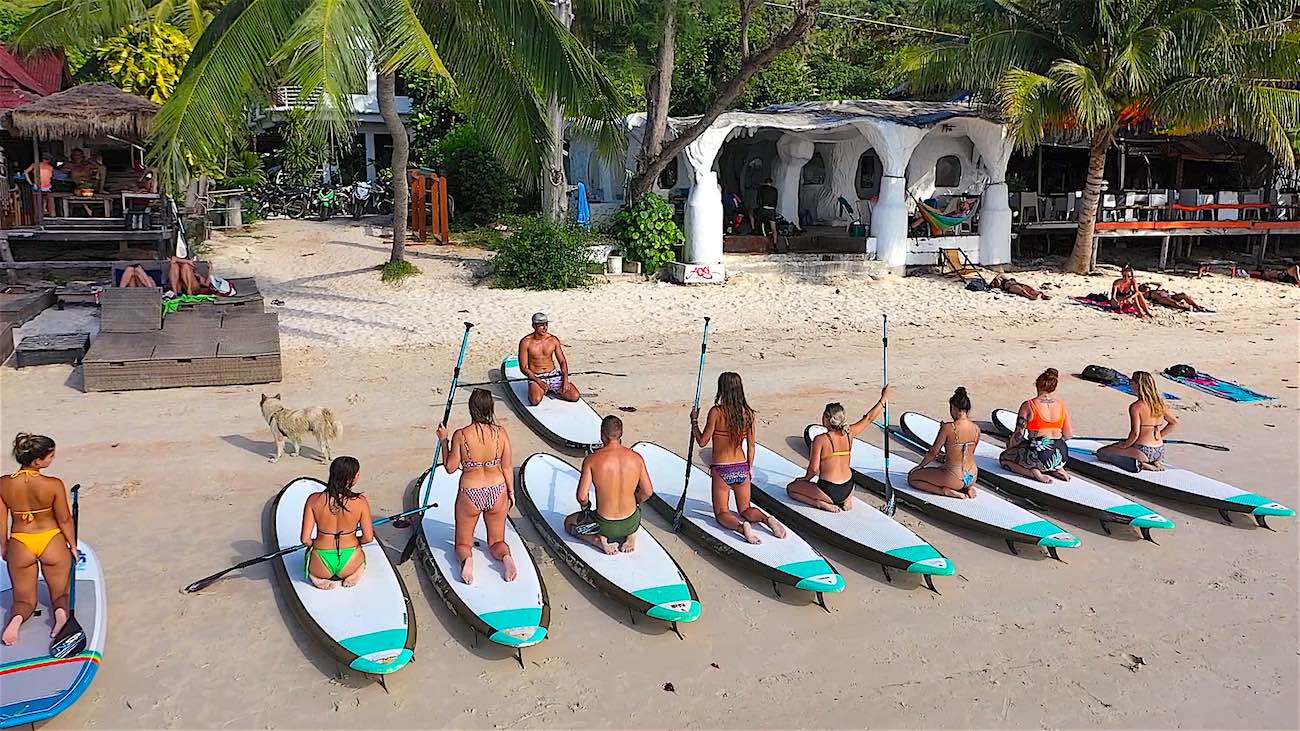 Amazing Sunsets
SUP Tao has been operating on Koh Tao for many years and provides well maintained equipment in excellent condition.
You can sign up for a short introductory course and learn all the basics of Paddle Boarding to ensure you get the most out of the time on the board.
The staff at SUP Tao are extremely friendly, helpful and will try their best to accommodate your needs offering great service and fantastic value.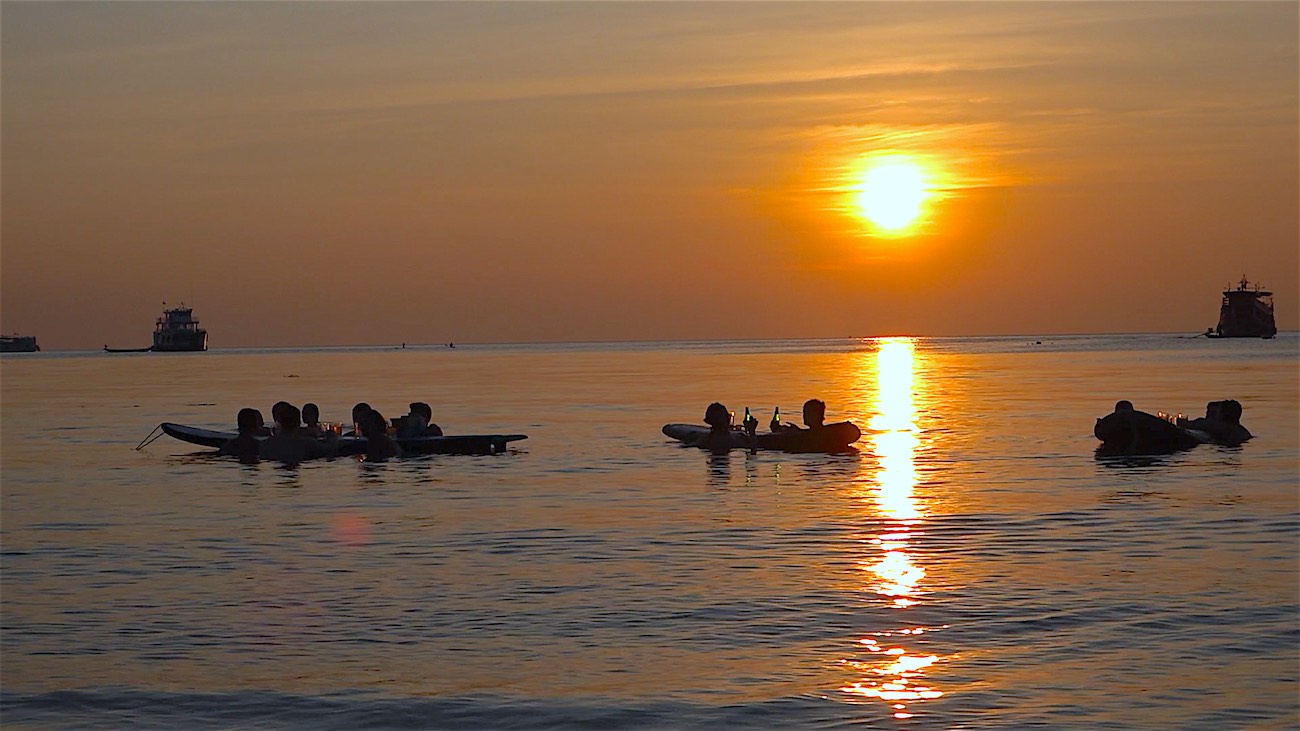 Food & Drink on Sairee Beach
Koh Tao is an incredibly popular destination for scuba diving courses, snorkeling tours and is visited by travellers from around the world.
The island boasts a wide range of international and local restaurants, trendy bars, beach lounge venues, café's and coffee shops to suit everyone's taste.
Maya Beach club is one of those very popular venues and is the base for SUP Tao Paddle Boarding activities on the southern end of Sairee beach.
You can buy delicious Thai food, enjoy international food and the bar is well stocked with refreshments for any age group.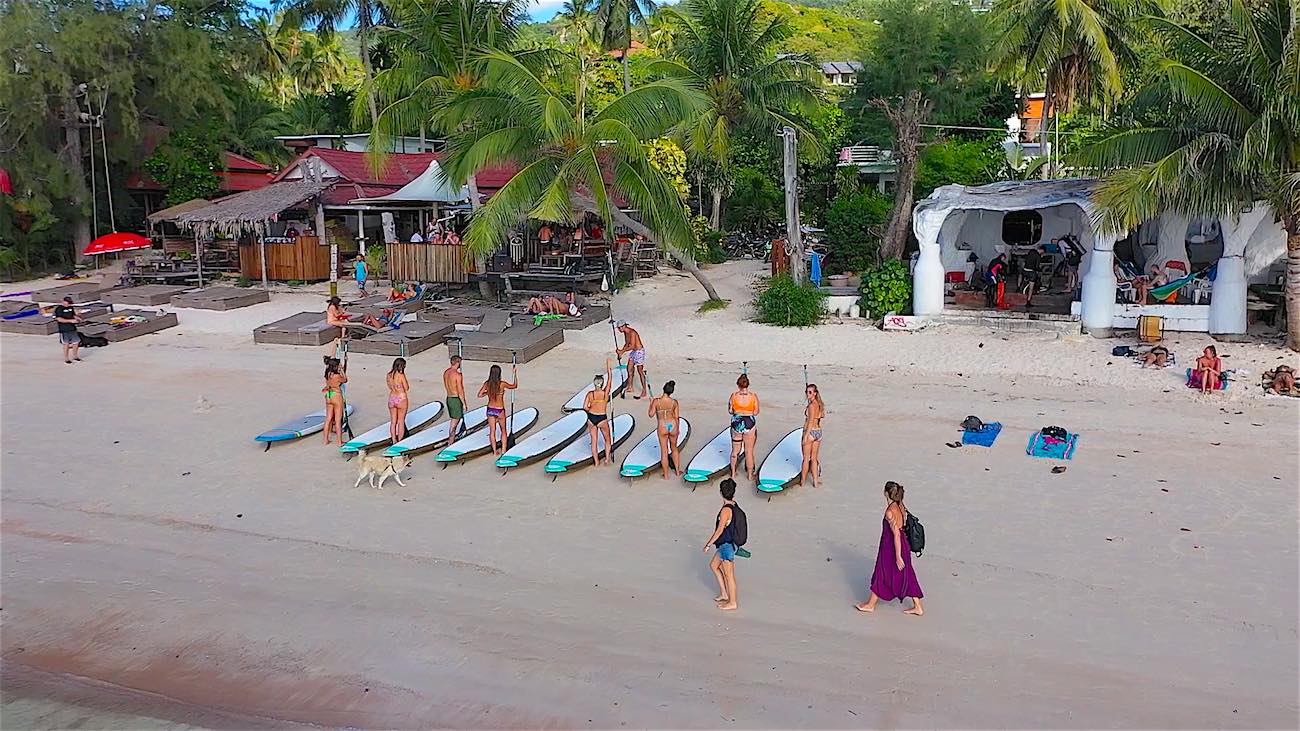 Learn How to Paddle Board on Koh Tao
If you want to try a new activity, you can learn how to Paddle Board and have a spectacular, enjoyable day at SUP Tao on Sairee beach.
If you are a beginner or an advanced Paddle Boarder, SUP Tao on Koh Tao has the expertise, knowledge and the best equipment to ensure you have a memorable time.