What is the Advanced Freediver course
After your Freediver course, its easy to become hooked on Freediving and maybe you would like to continue your education.
In this case, your next step in Freediving would be to take the Advanced Freediver course.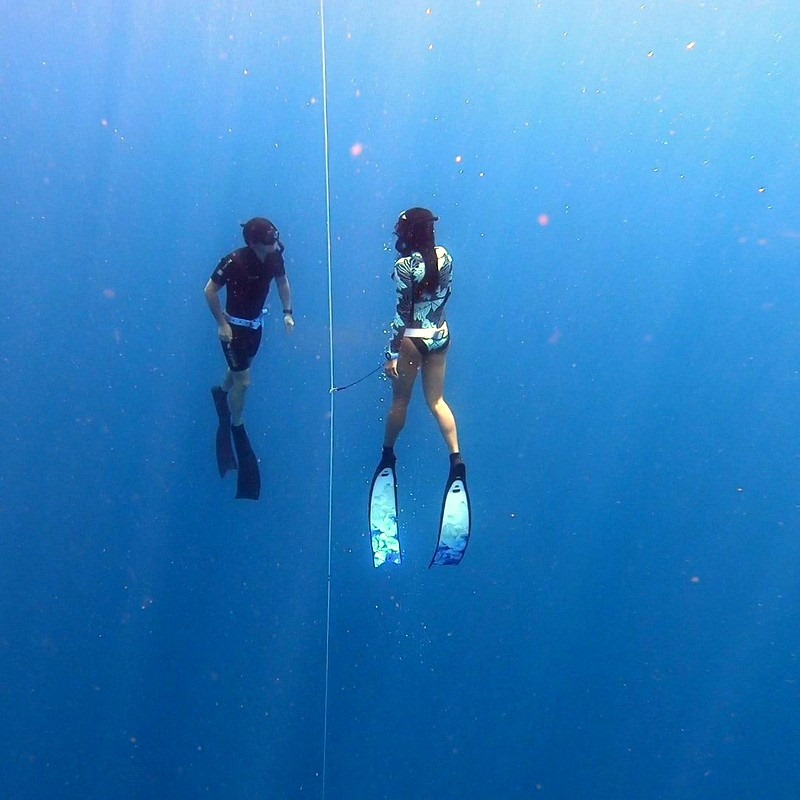 Improve Technique
During this course, you will improve technique and reach new personal best results in static, dynamic and depth.
Breathing and stretching techniques, exercises for Frenzel equalisation improvement, no fins dynamic introduction.
You will also enjoy your first attempts of freefall and lots of other interesting aspects of freediving that you will discover during three days of your Advanced Freediver course.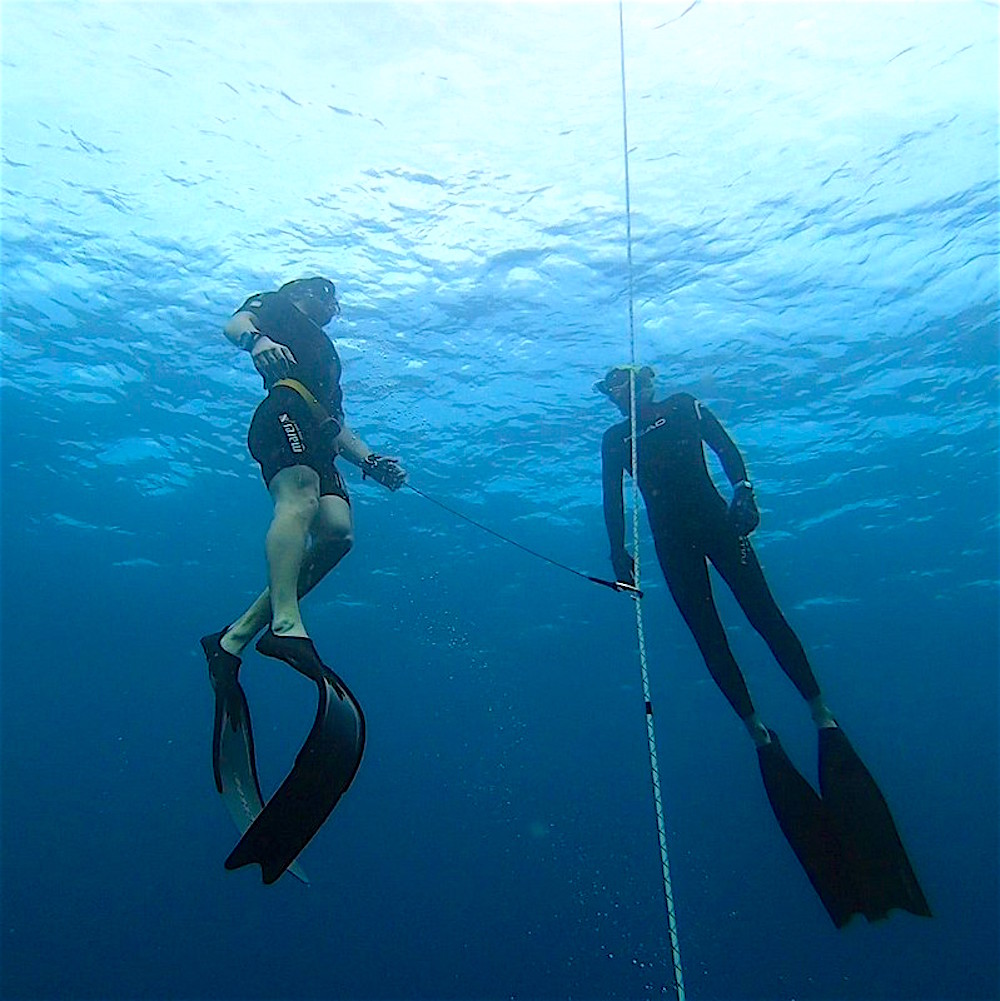 The Advanced Freediver Course includes:
Advanced Freediver course
Freediving manual in the electronic version
Freediving gear rental
Great beach location
Option for discounted accommodation
To sign up for Advanced Freediver course you should:
already be certified as a Freediver
have EFR (or a similar) course completed and been certified within the last 24 months
be at least 15 years old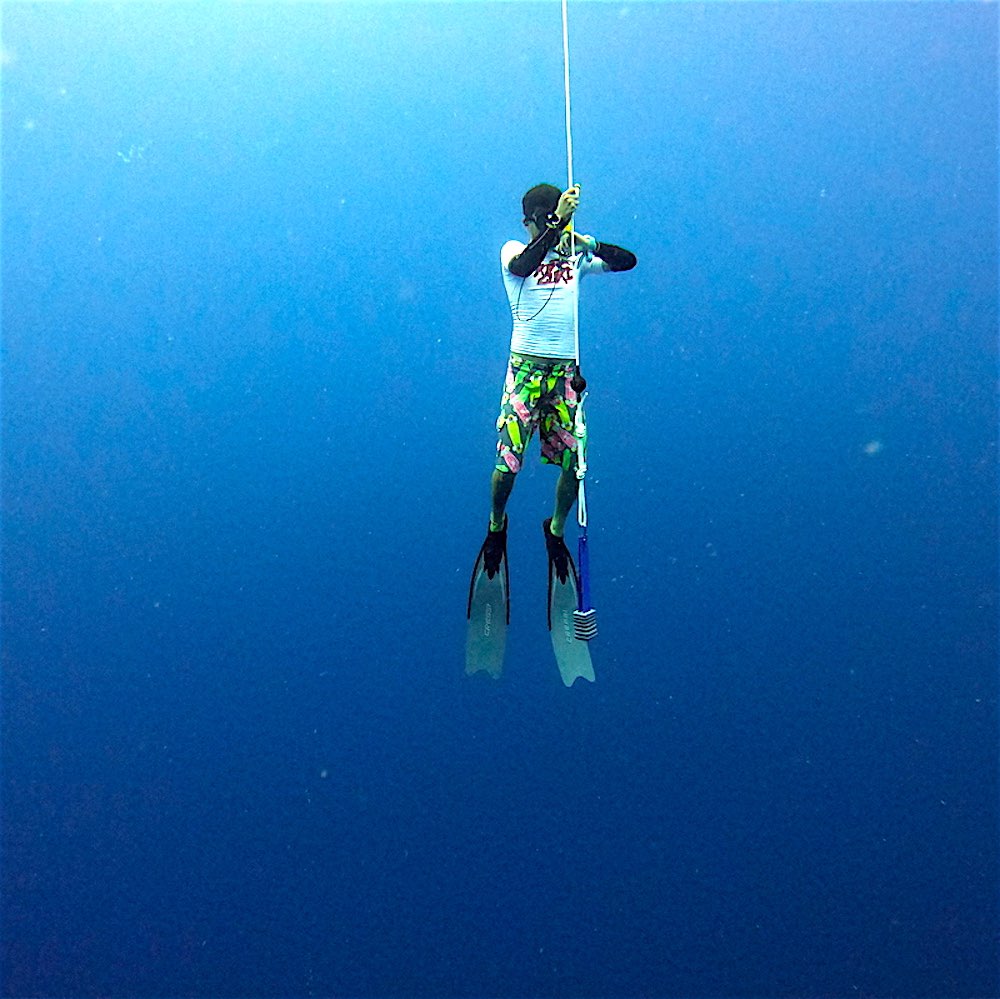 Advanced Freediver Course Schedule
The Advanced Freediver course is taken over 3 days and the structure of the course is as follows:
Day 1:
12:00 Knowledge development
16:00 Pool session training No. 1
Day 2:
08:00 Pool session No. 2
12:00 Boat leaves for open water training No.1
Day 3:
08:00 Pool session No. 3
13:00 Boat leaves for open water training No.2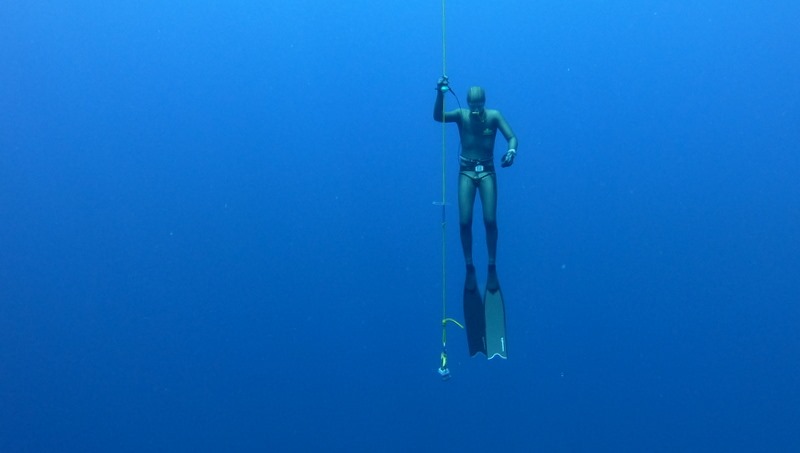 Advanced freediving course
Your targets for this course are:
Static apnea – 2.30min
Dynamic apnea – 50meters
Depth Constant Weight – 20-24meters
For more information about Freediving courses or any other activities, contact us to discuss your plans.
Frequently Asked Questions
How much does the Advanced Freediver course cost?
The Advanced Freediving costs 8000baht. The course builds on the skills you already have, refining and improving your freediving skills. The course helps you work towards longer breath hold static apnea, longer distance on dynamic underwater swims and deeper depths on the open water sessions.
Can I start my Advanced Freediver Course any day of the week?
The Advanced Freediver Course can start on any day but its always best to contact us ahead of time so we can answer questions, advise and help you plan and ensure there is an Instructor available to teach you during your chosen date.
Does the Advanced Freediver course include all equipment?
All freediving equipment is provided inclusive of the course costs but as a certified freediver its always a good idea to own some or all of your own equipment. Usually a freediver will at least own their own mask and snorkel.
How long does Advanced Freediver course take to complete?
The Advanced Freediver course is scheduled over 3 days and teaches you advanced equalisation and free-falling techniques. The course also expands on your knowledge about physiology and physics and helps you to achieve new depths in the open water sessions with control and comfort.