Discover our Artificial Reef on Koh Tao
Junkyard Reef dive site started life as a patch of sand. In 2009 work started on construction of what was at the time, Koh Tao's first artificial reef.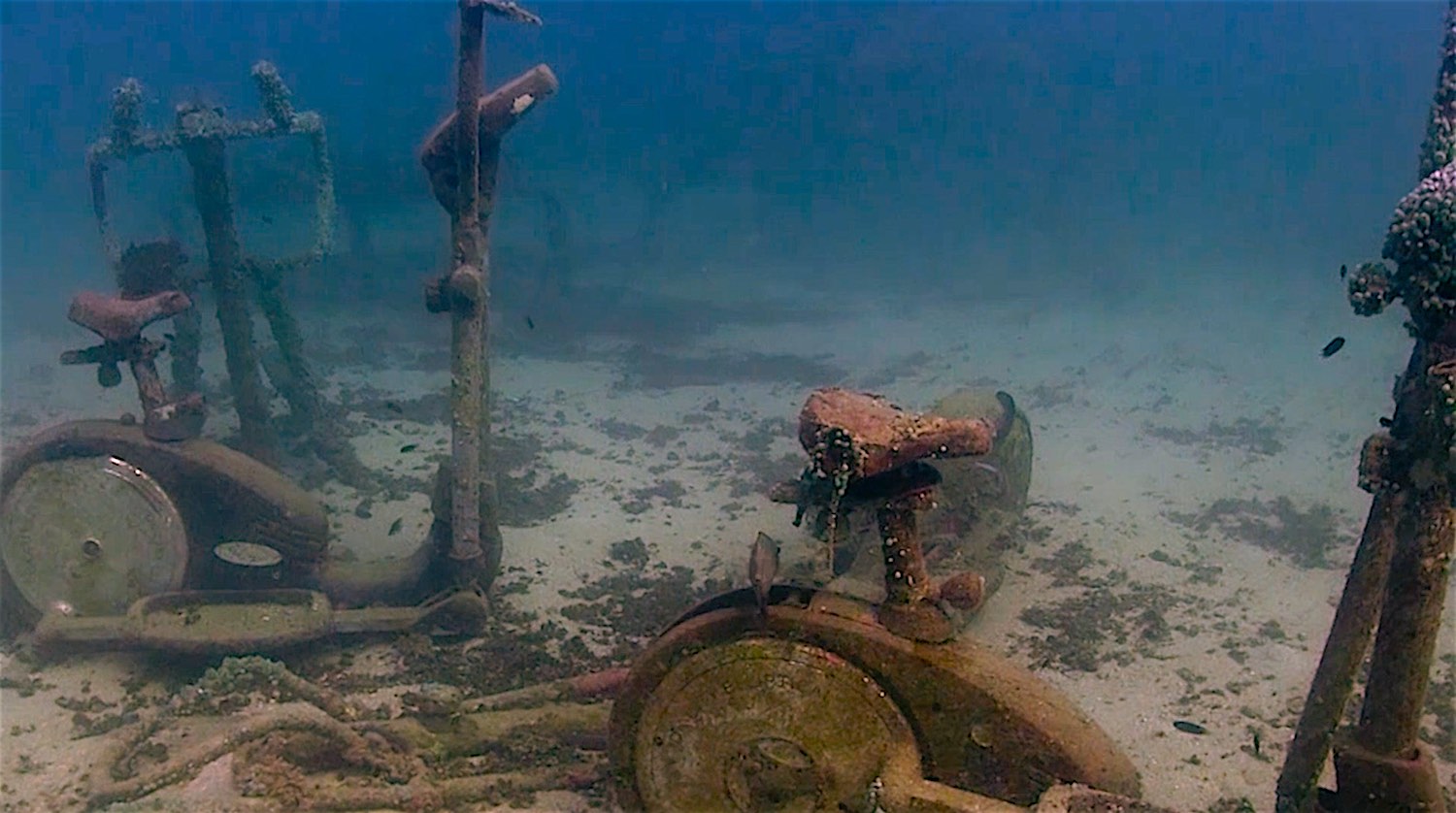 Great Training
Junkyard is an ideal dive site for divers of all levels. A shallow site, with a depth range from 6 metres -12 metres depending on tides and visibility is good most of the year.
With lots of large sandy patches, Junkyard reef offers great conditions for discover scuba diving and open water diver training as well as buoyancy training.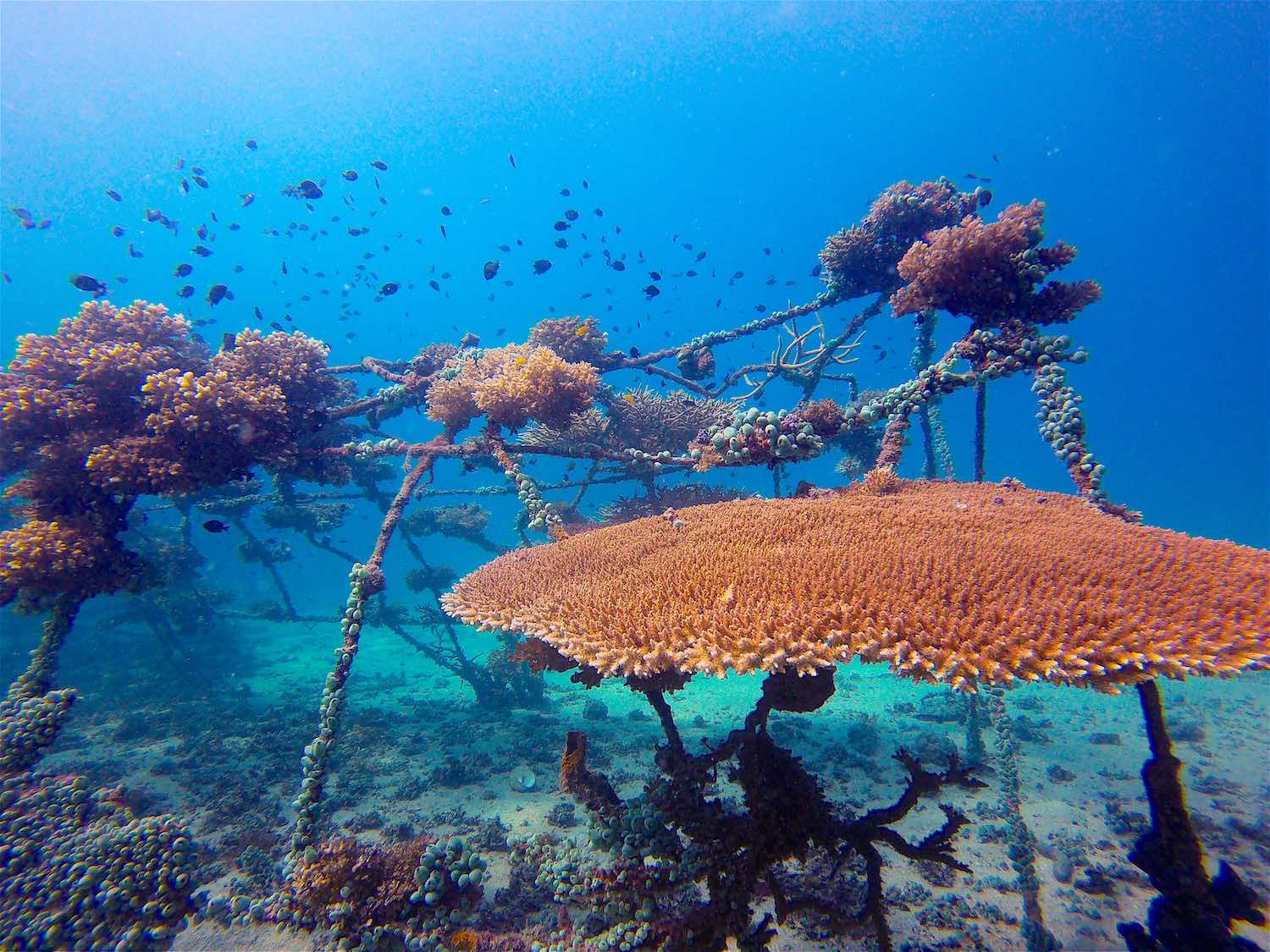 Explore an Artificial Dive Site
As you can imagine with a name like Junkyard the dive site has been made up of all sorts of environmentally friendly junk including old gym equipment, toilets, an old speedboat and even an old car.
There have also been various underwater structures deployed using concrete and steel as well as lots of creative ideas and designs used.
Many of the steel structures have coral that has been transplanted onto it and over the years the dive site has flourished.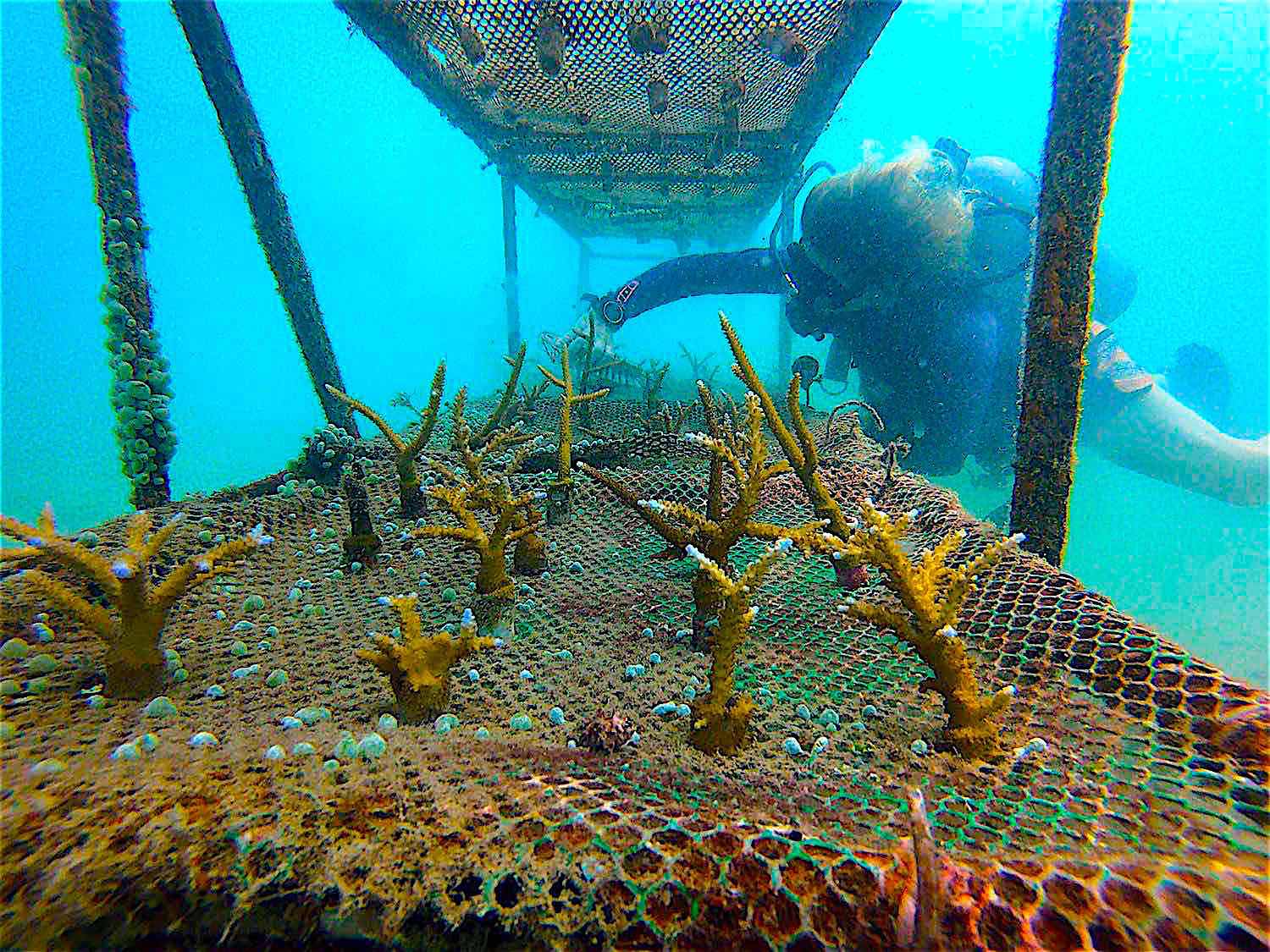 Reef Restoration Project on Koh Tao
This has led to Junkyard becoming a major success as a coral nursery with over 1000 coral transplants and other settlements demonstrating the benefits of reef restoration to Koh Tao.
There is a lot of marine life that inhabits the site and it has become home too many reef fish including Masked Porcupine Pufferfish, Juvenile Batfish, Juvenile Harlequin Sweetlips and Scribbled Filefish.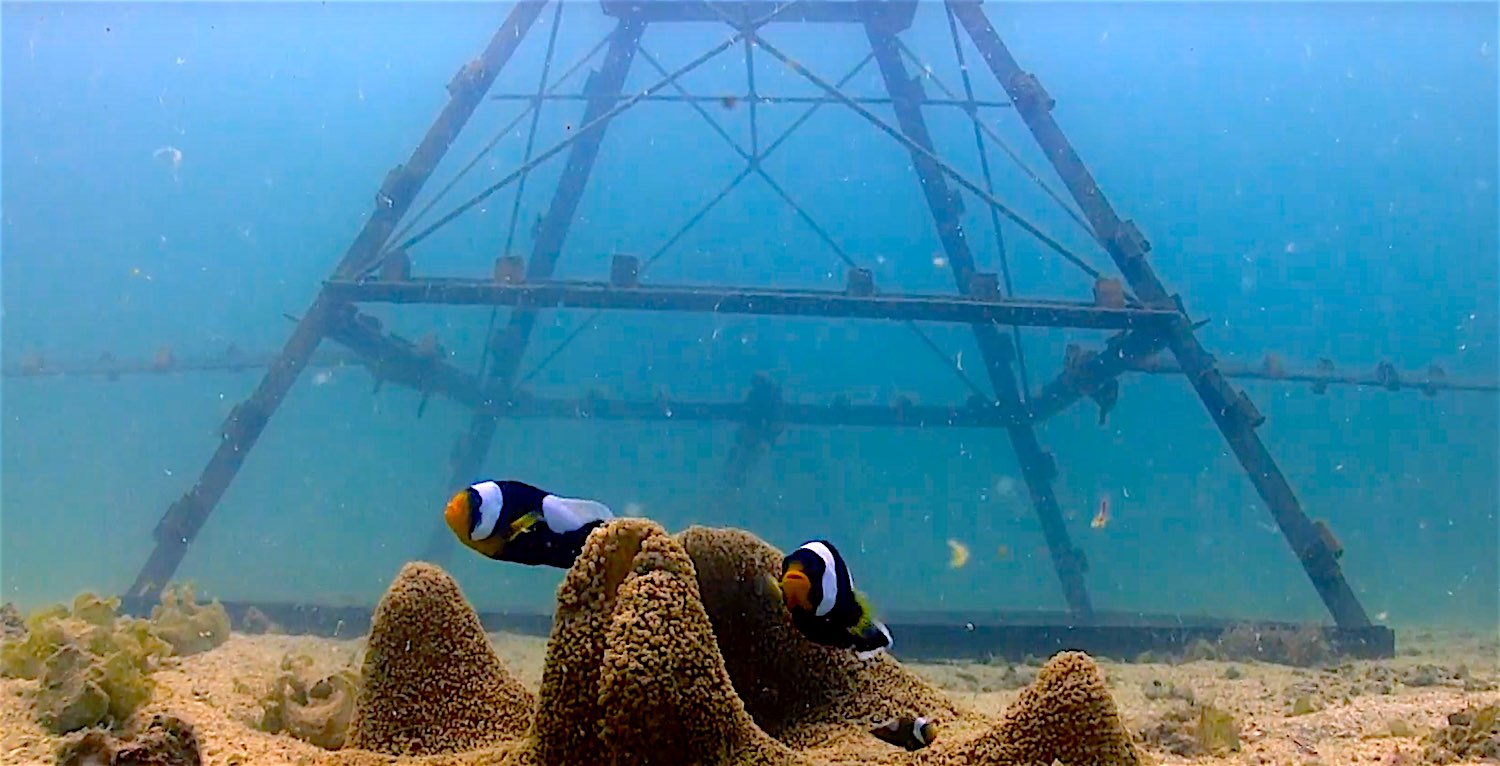 Diverse Marine Life
You will also find multiple Saddleback Anemone fish families living at Junkyard, a yellow box fish and 100's of marine creatures, all contributing to making this site an interesting dive site for enthusiastic scuba divers.
The site continues to expand and has become an increasingly popular choice for diver training and marine research.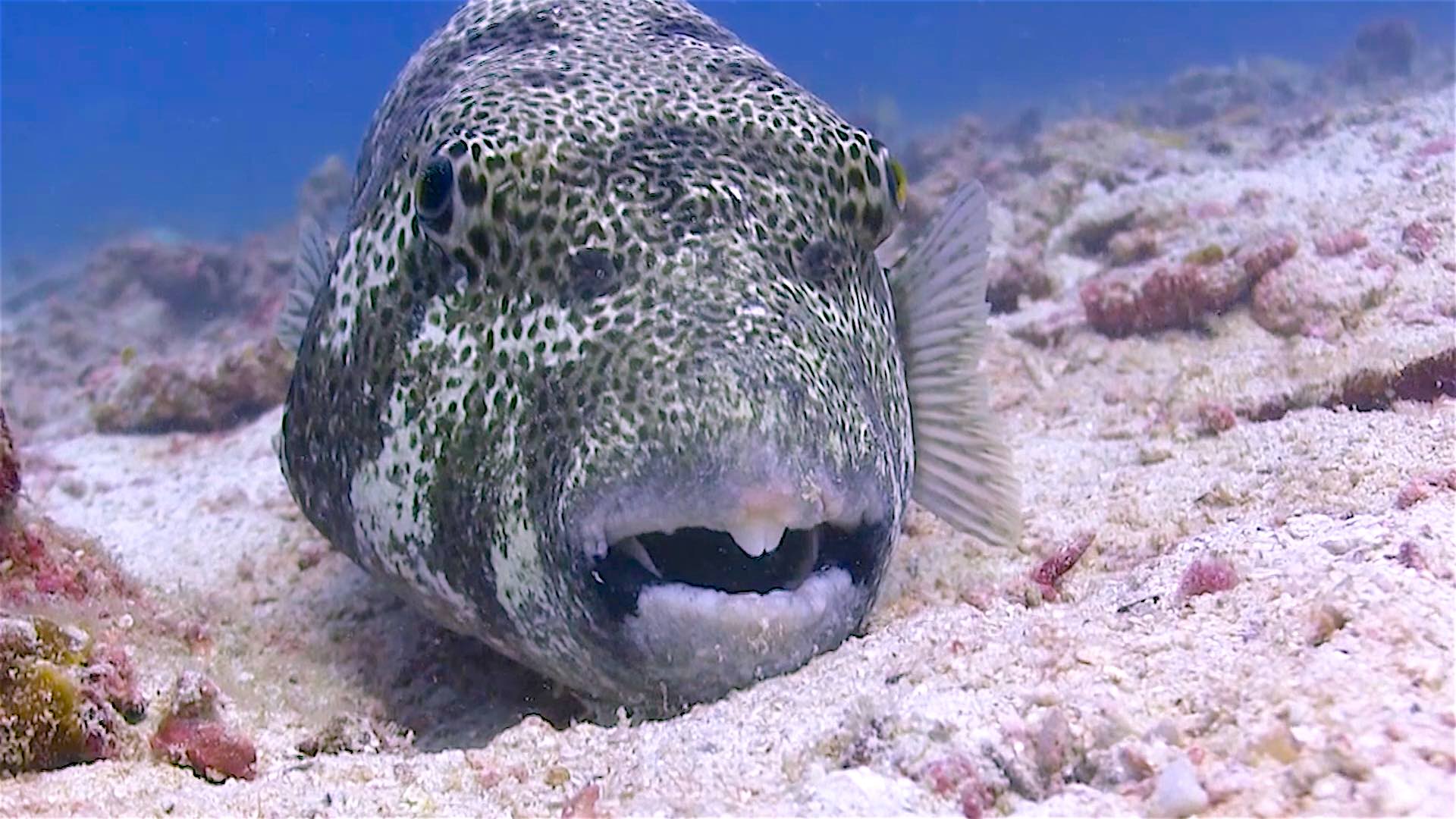 Shallow Dive Site Perfect for Beginner Divers
Junkyard Reef dive site is located approximately 500 metres off the western shoreline of Koh Tao and can be reached within 15 minutes of the main boat pier.
The site is very popular for night dives and night lights reveal that there is an abundance of critters that come to life as daylight fades.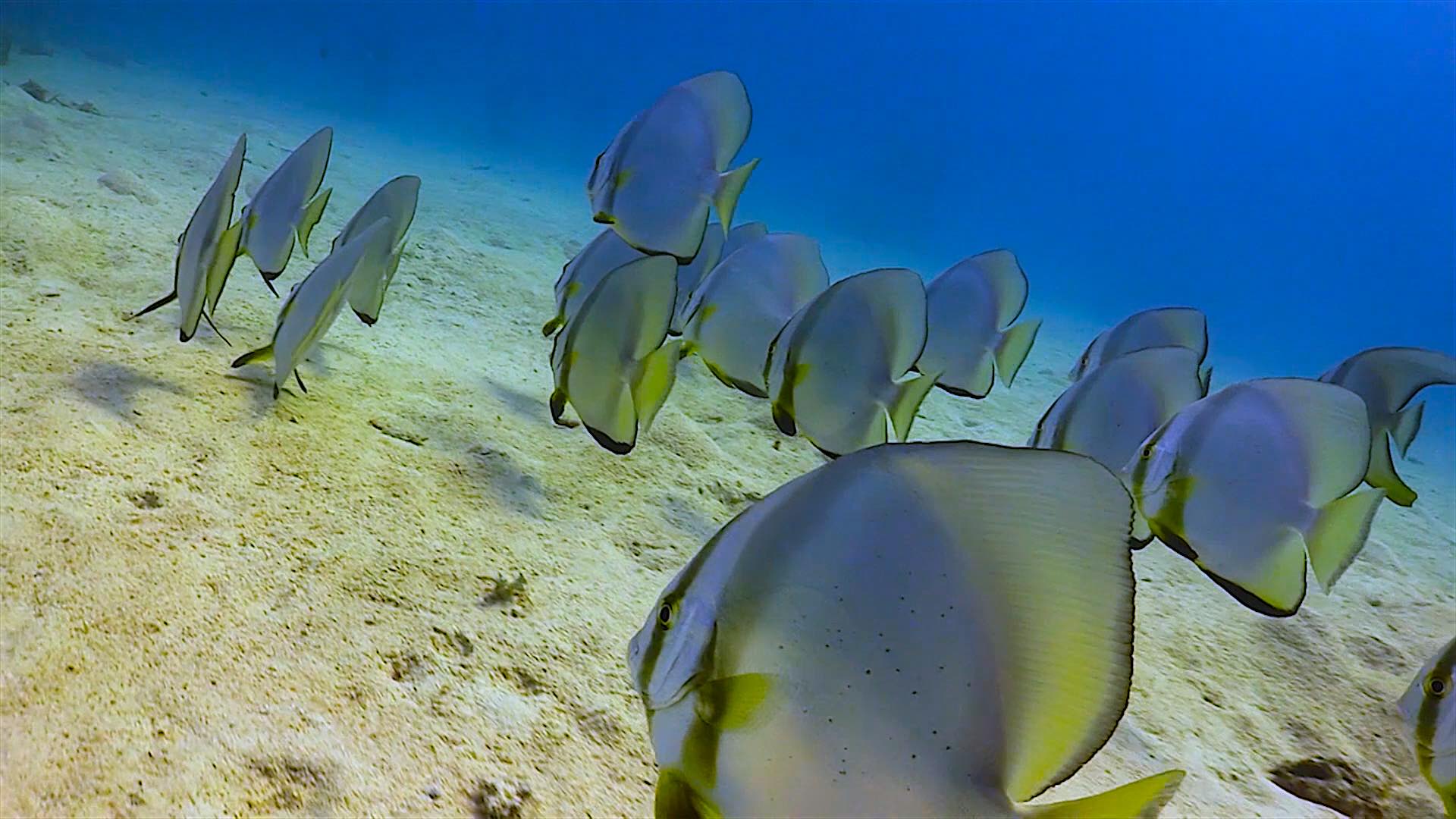 Highly Recommended
If you are visiting Koh Tao and are short on time and have booked multiple dives with a fun dive package, we recommend a visit to Junkyard Reef to witness reef restoration at its best.