Reef Sports Bar & Restaurant Mae Haad Koh Tao
Reef Sports bar and restaurant is centrally located in Mae Haad town and is the area's premier sports bar showing all the major sporting events live.
Reef Sports Bar & Restaurant for all your Live Sporting Events on TV Screens
This is the place to be if you are an EPL, UFC, Moto GP, F1, NFL or Rugby fan based in Mae Haad area of Koh Tao.
If you want to watch something not advertised, pop in and have a chat, the staff at Reef Live Sports Bar will do their best to show any other sporting events customers request.
The bar and restaurant boasts 6 screens for live sports, free Wifi, a nice pool table, and with happy hour all day until 8pm Reef Bar is the locals favourite weekend venue.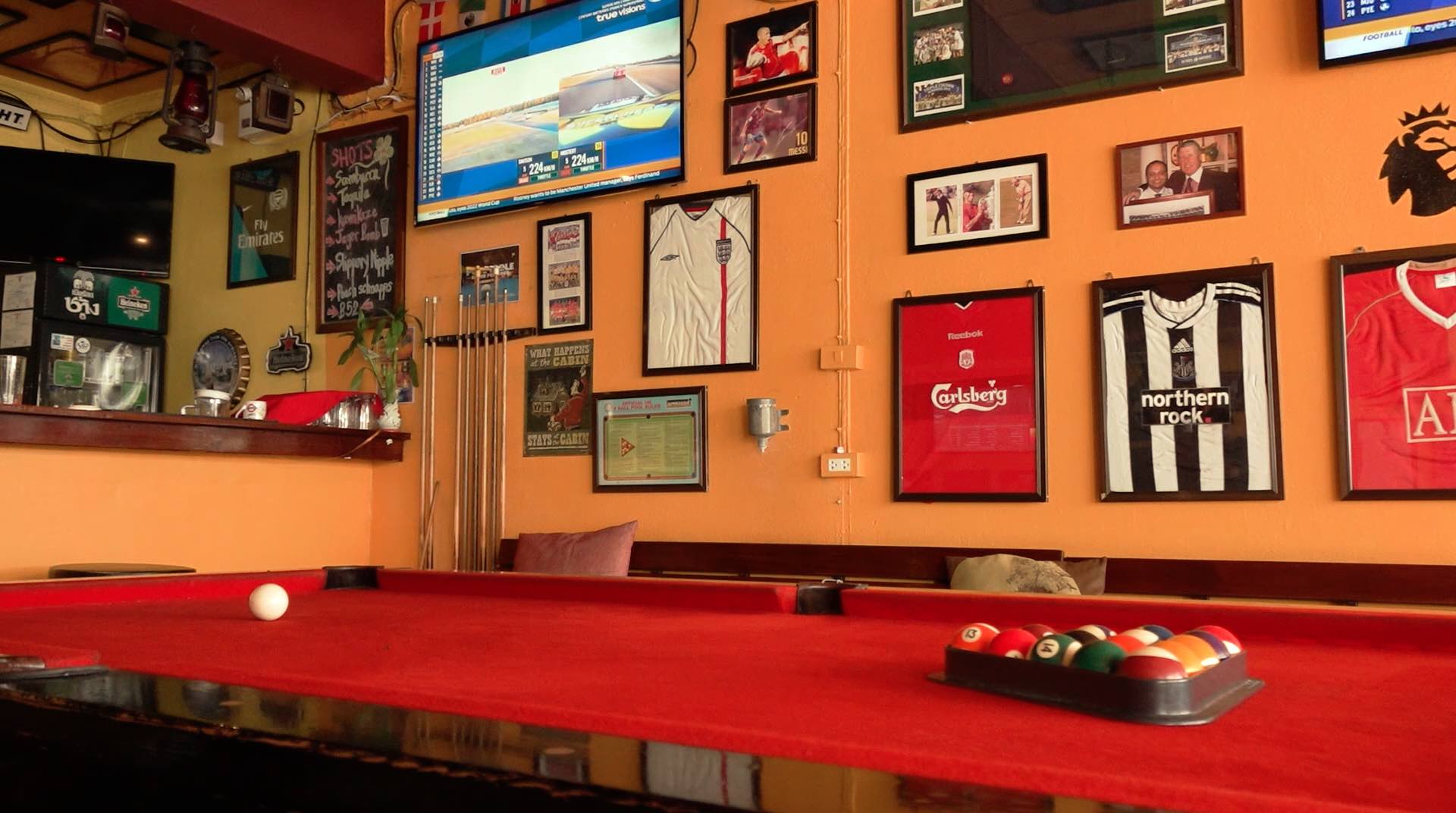 Reef Sports Bar & Restaurant Beers, Cocktails & Wines
The bar stocks all your favourite local beers and has a wide selection of imported ciders and a large cocktail menu to choose from.
Reef Sports Bar & Restaurant offers a menu featuring a variety of pub classics such as bangers and mash, salads, chicken tikka masala & chilli con carne.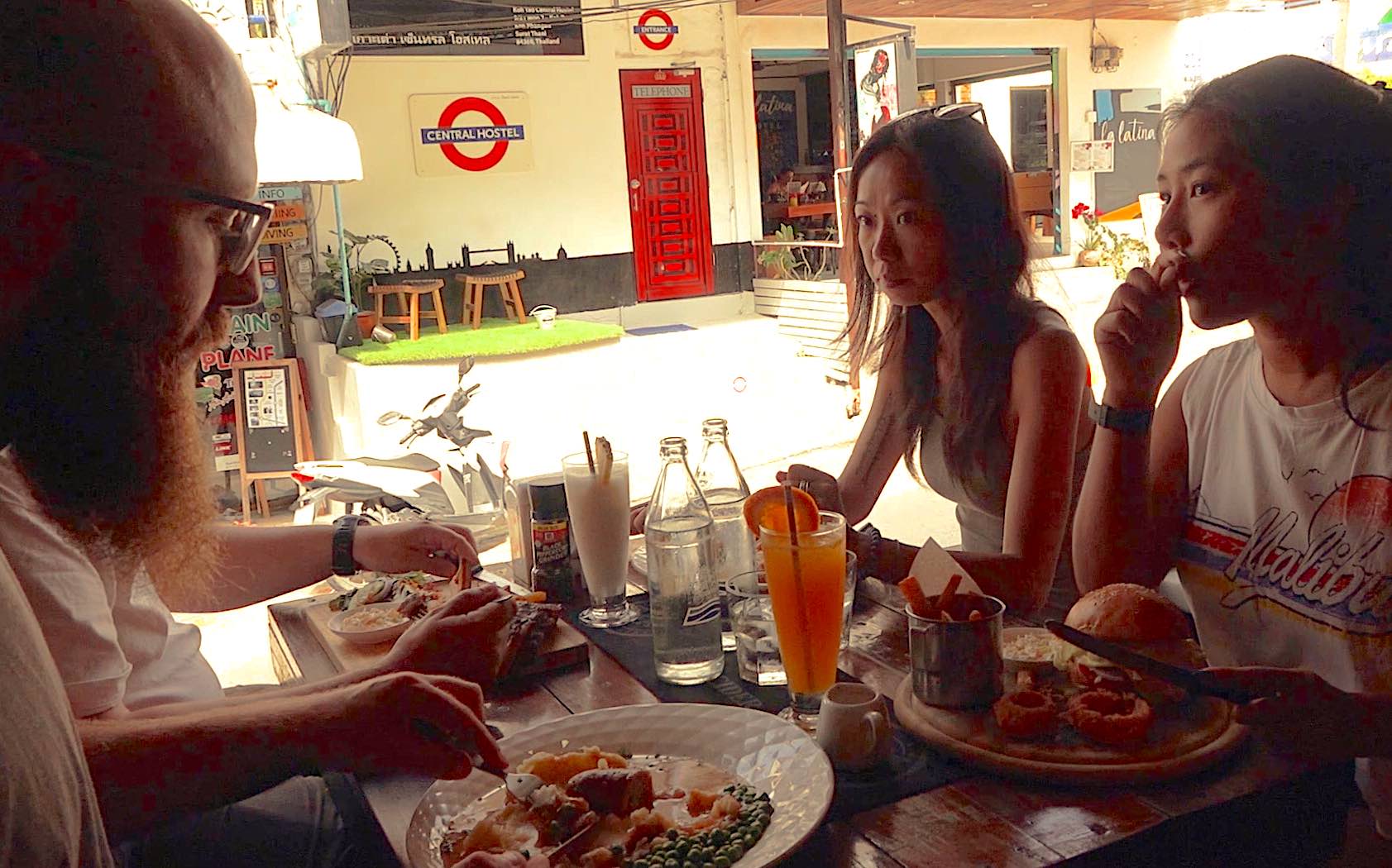 Reef Sports Bar & Restaurant Pub Classics Food Menu
The restaurant signature dish is a must try BBQ ribs with hand cut chips and house coleslaw.
For burger fans Reef Bar has something for everyone including a pulled pork burger, a spicy Mexican burger and their take on the KFC favourite – a Chicken Zinger burger.
Although the best value burger is their most popular selling menu item, the Reef Quarter pounder with cheese.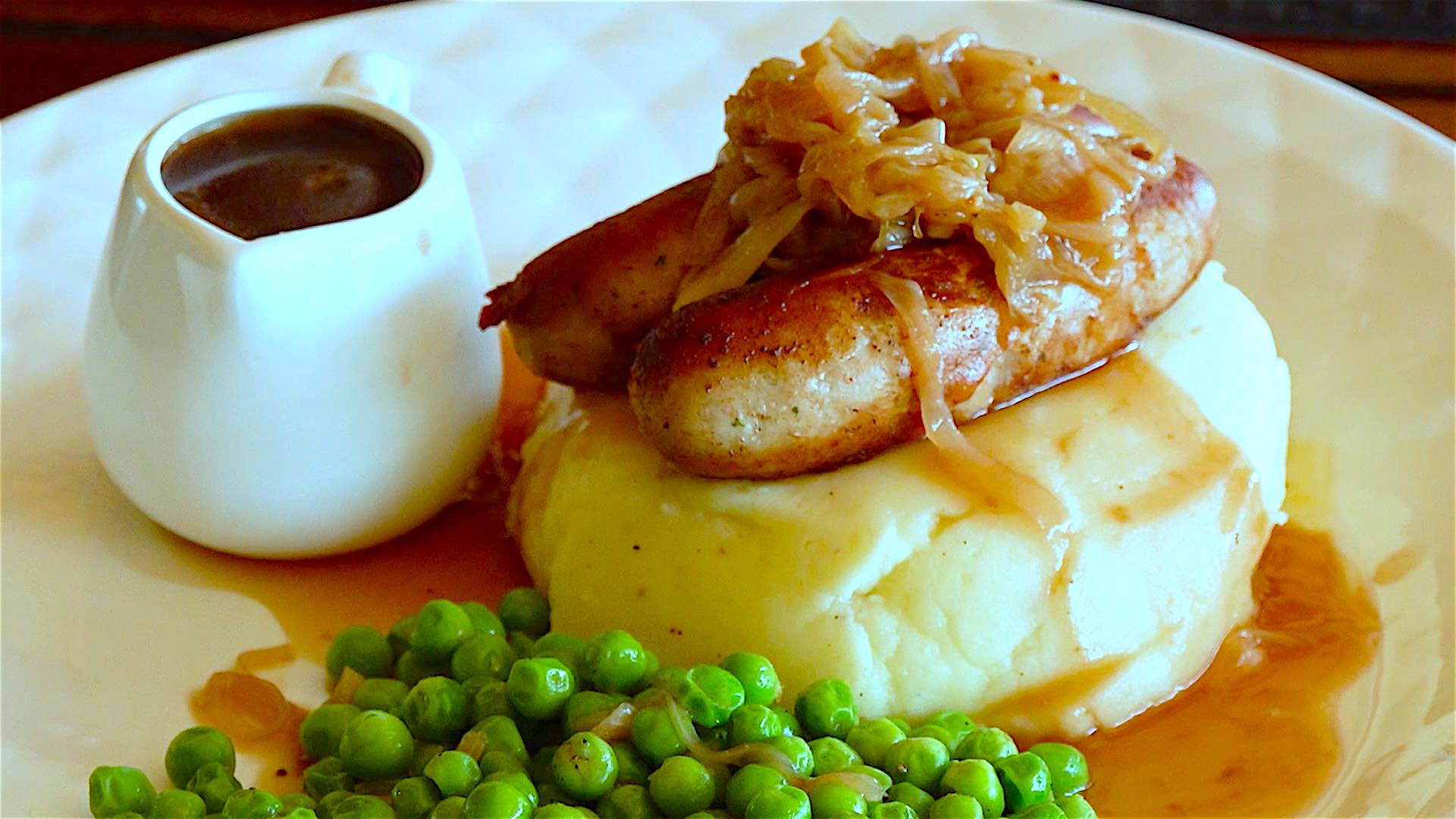 Reef Sports Bar & Restaurant – Where Great Food & Live Sports Become One
If you are still hungry you can try their Chocolate brownie with homemade ice cream, which is simply delicious.
Live Sports
Reef Sports Bar & Restaurant has very friendly staff with a cosy pub type atmosphere and is the place to visit if you fancy a taste from home whilst enjoying your favourite sports whilst visiting Koh Tao.