Blue Water Beach Front Café, Restaurant and Bar Koh Tao
Blue Water is a rustic beach front café, restaurant & bar offering a diverse international menu, daily live music and an extensive drinks menu.
If relaxing on a white, sandy beach to the sound of live music and a cocktail in hand as the sun sets is your idea of paradise, Blue Water is a venue that should not be missed.
Relax on the Beach at Blue Water Café, Restaurant & Bar
For breakfast, Blue water serves famous artisan coffee with a popular breakfast menu and favourites such as chocolate pancakes and eggs benedict.
As you would expect in a tropical beachside location, Blue Water has a great range of fresh juices and smoothies.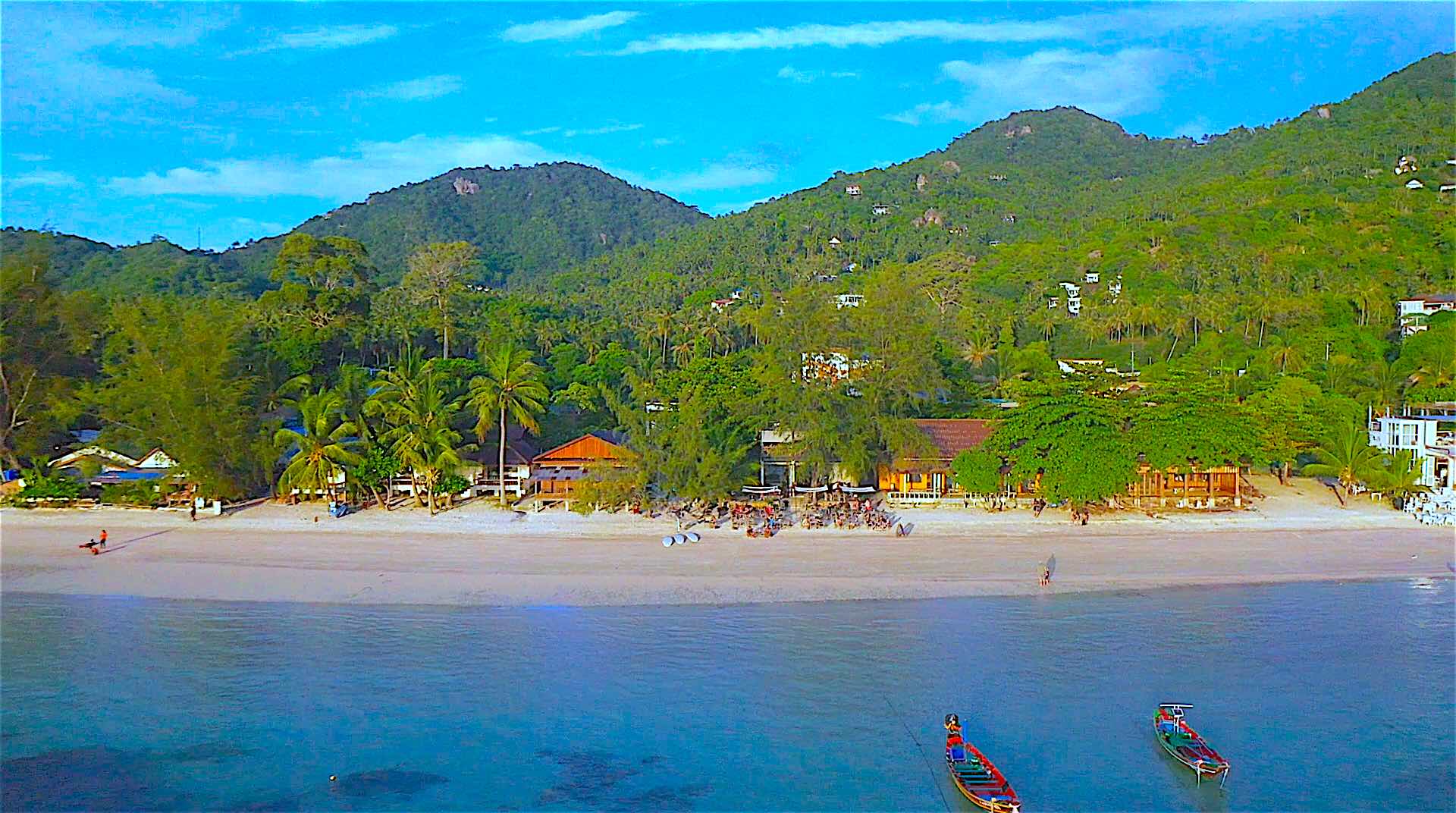 Tasty Snacks at Blue Water Beach Front Café Koh Tao
Blue Water beach café and restaurant menu features some tasty snacks if you're feeling a little hungry between meals.
You can choose from a selection of wraps, sandwiches and salads for a light lunch whilst swimming in the warm, clear sea and lounging in the hot afternoon sun.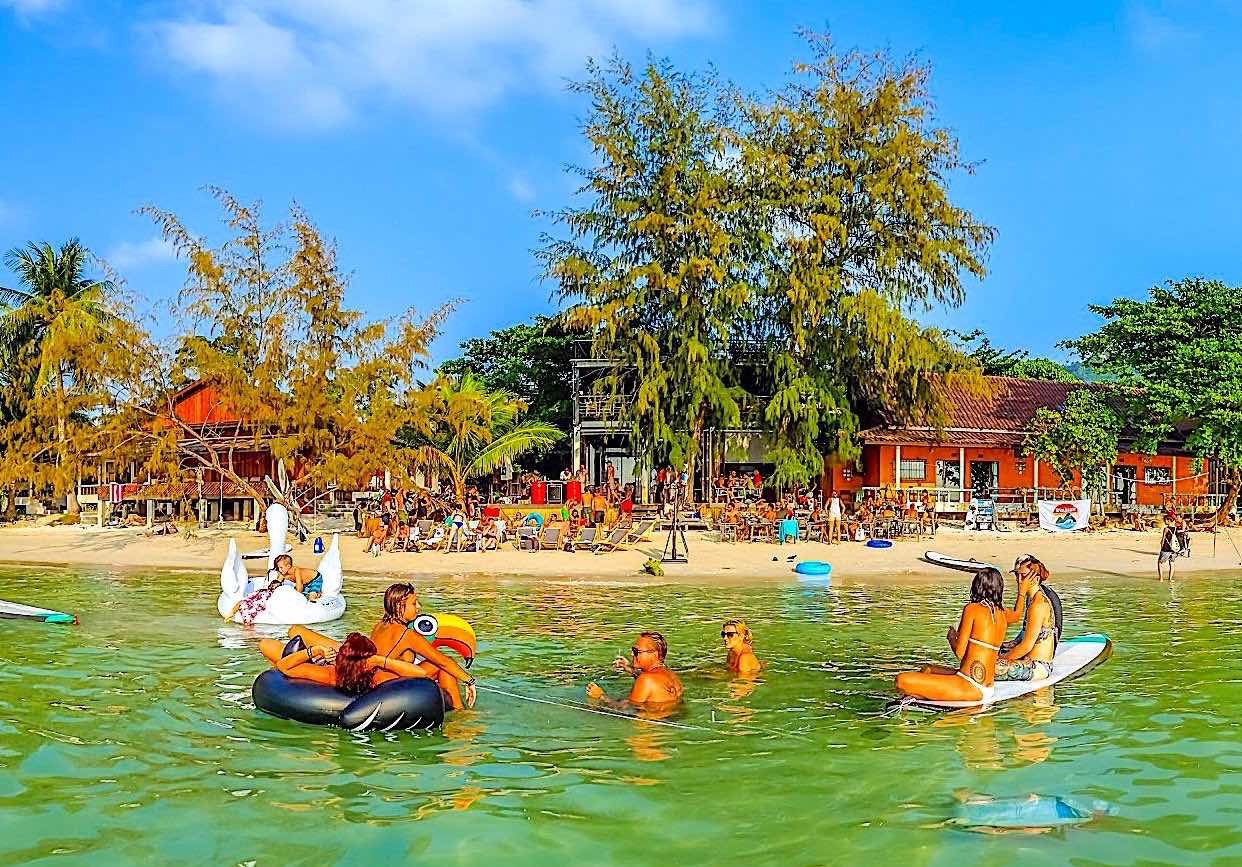 Blue Water Restaurant & Bar Koh Tao Food & Drink Menu
The signature dishes of the restaurant are a Blue Water beef burger alongside a selection of pasta's and fillings.
Popular mains include their best selling grilled chicken served with asparagus and potatoes.
Popular Dishes
Located right on the beach in the middle of Sairee, Blue Water offers a family vibe and a perfect place to relax the day away.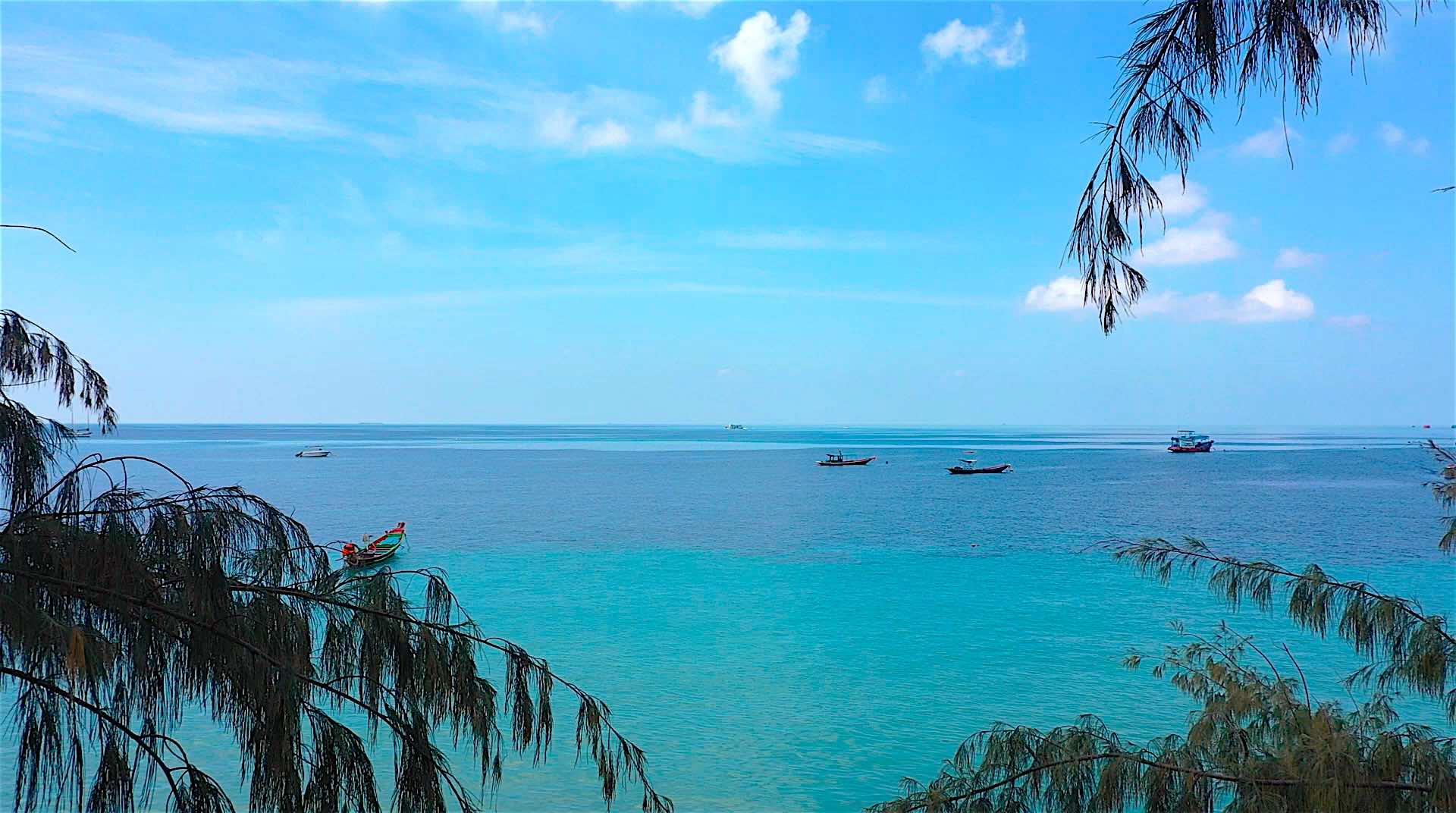 Live Music at Blue Water Café, Restaurant & Bar
The venue has a welcoming vibe, funky tunes and a live music session every evening from 6-8pm whilst you enjoy the sunset and one of their delicious cocktails.
Blue Water restaurant and bar boasts an extensive cocktail menu with all the usual favourites in addition to their own signature cocktails.
If you are looking for a specialty drink, you must try their Asian Herds and their very popular Blue Water.
Sunset Drinks
The Blue Water bar stocks a good selection of beers, ciders and has a special happy hour operating daily from 5-8pm.
Blue Water is a very popular restaurant and bar right on the beach and is definitely one of the must visit sunset food and drink venues during any holiday on Koh Tao.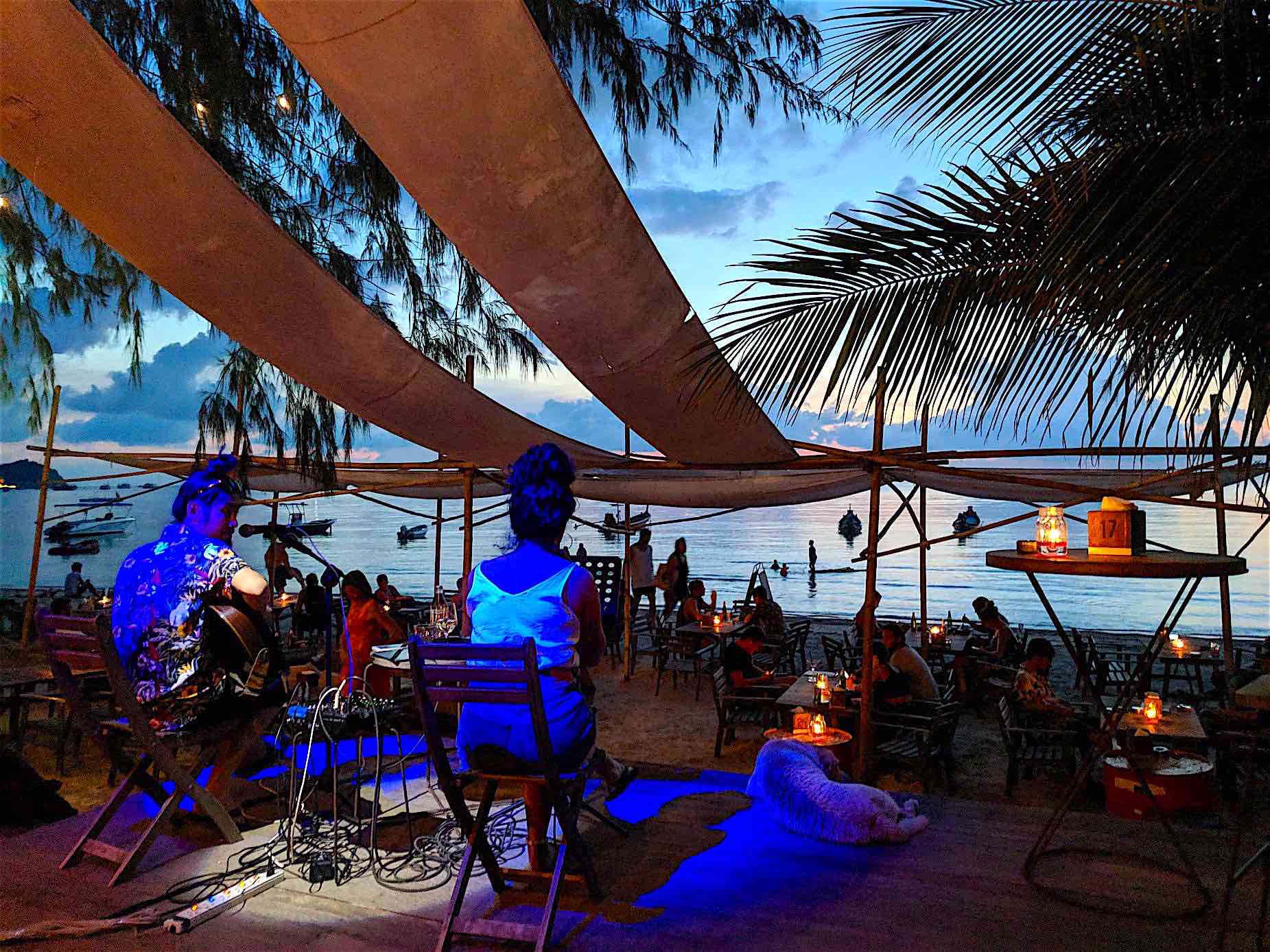 Special Events at Blue Water Café, Restaurant & Bar Koh Tao
The venue boasts three stories including a roof top bar and is a great place to relax for locals and visitors during sunset hours.
Private functions can be arranged on their second floor and during the day is used as a co-working space popular with people working online.
Blue Water beach front restaurant, café and bar has something for everyone throughout the day, during sunset hours and into the evening. Add it to your list!