How to get to Deisha Viewpoint on Koh Tao
Deisha Viewpoint is located north of Chalok Baan Kao bay and although it is not as high as other viewpoints on Koh Tao, it provides spectacular views over Chalok Baan Kao bay and across the sea to Koh Phangan.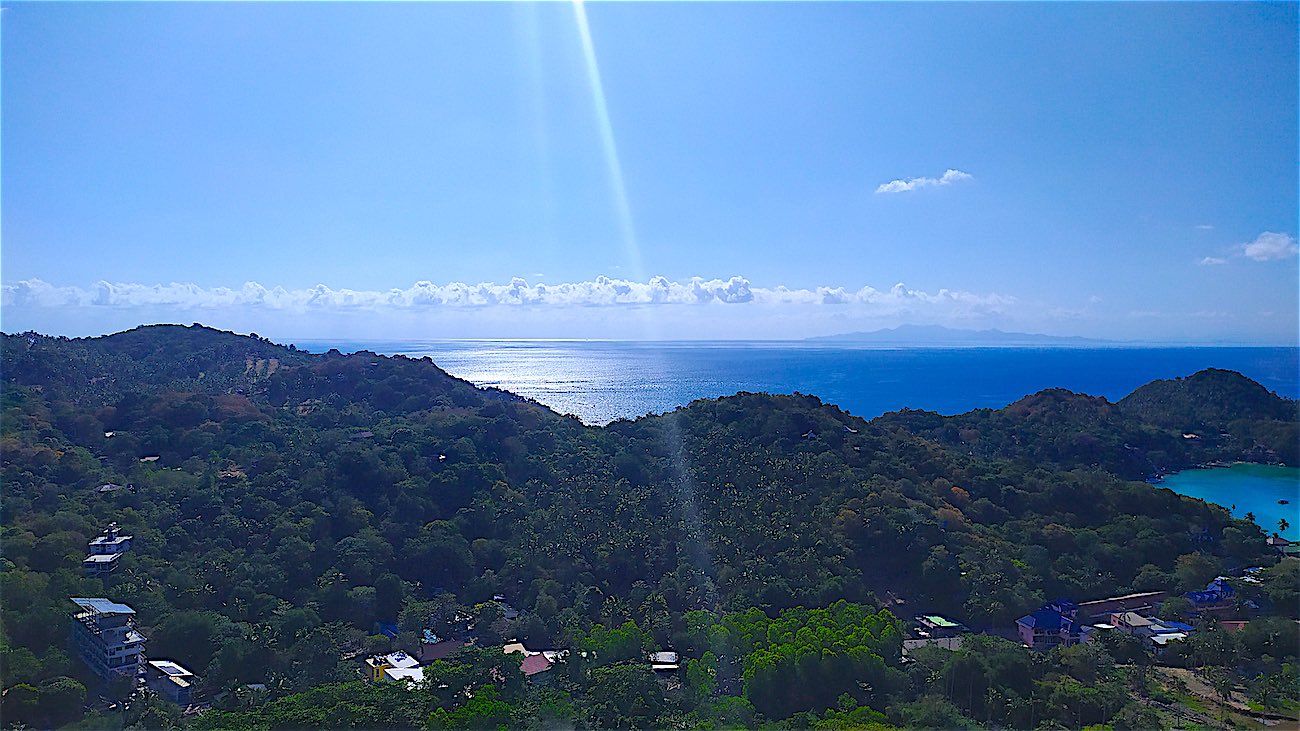 Spectacular Views
Situated near Deisha Bar, to get there you need to take the main road out of Mae Haad towards Chalok Baan Kao. You will pass the large petrol station and the 7/11 on your right side and continue down the hill.
Look for the sign posts for Sai Nuan beach and you will see a right turn onto what looks like an unpaved road.
Take the right turn (the road is concreted further along) and travel approximately 600 metres up the steep hill until you come to a left turn into another unpaved area.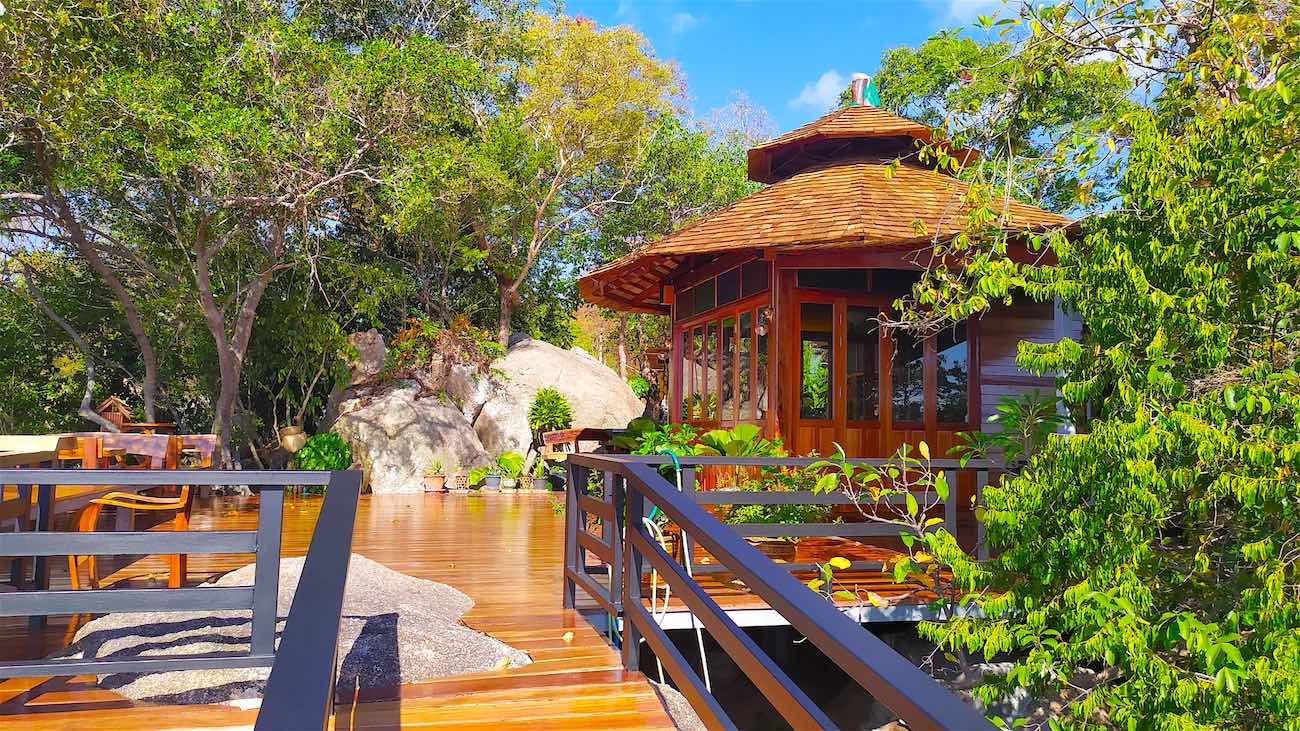 Bar & Restaurant at Deisha Viewpoint Koh Tao
The bar is signposted from here, but if you have arrived here by scooter, you will need to park it here and continue on foot. You then have to climb 125 stairs before you reach the bar.
The Deisha Bar itself offer a wide variety of food and drinks all day, along with free to use pool tables and ping pong tables and live music.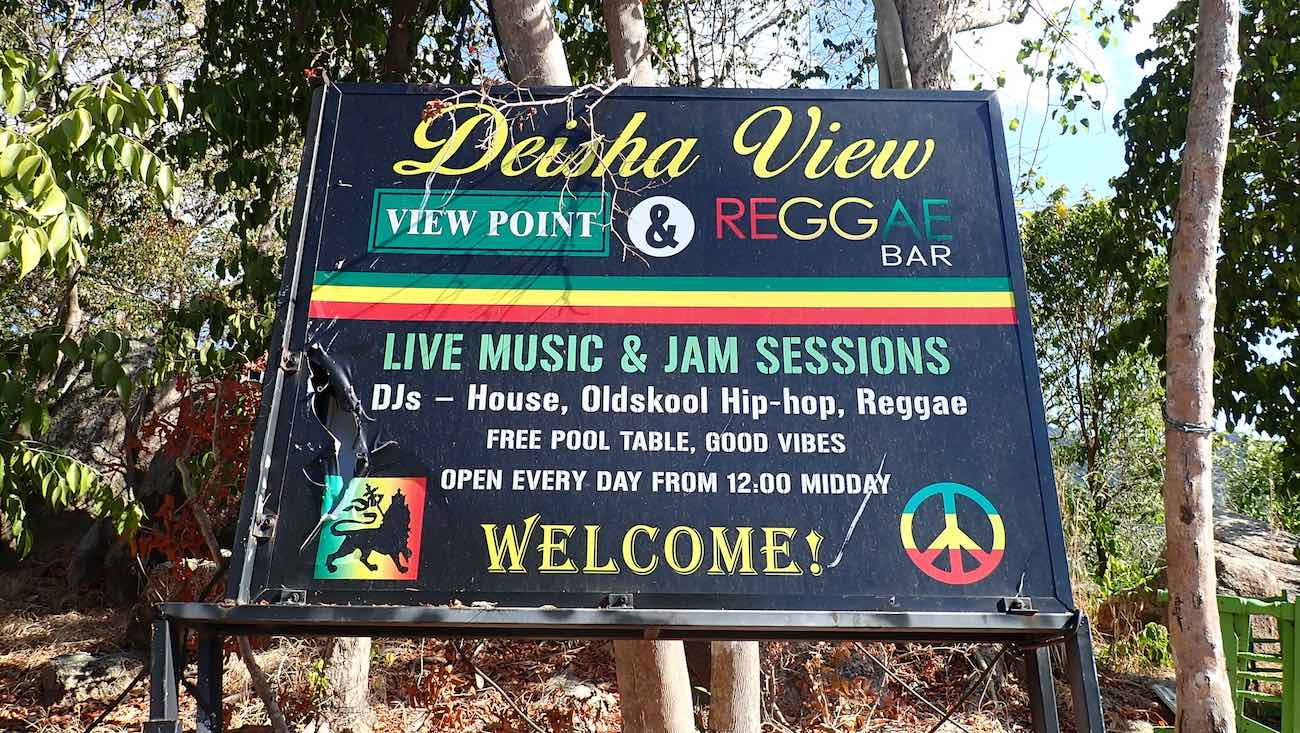 Roof Terrace
The roof terrace has comfy beanbags and hammocks for you to lay back, relax and take in the view, or you can walk past the restaurant to the viewpoint itself.
The actual viewing point, which is a large flat boulder, is located about 50 metres beyond the restaurant through the jungle.
It isn't very large but the view is worth the effort. As one of the less well known viewpoints on Koh Tao, it is rarely busy and offers a peaceful place to take some photos or just relax for a while.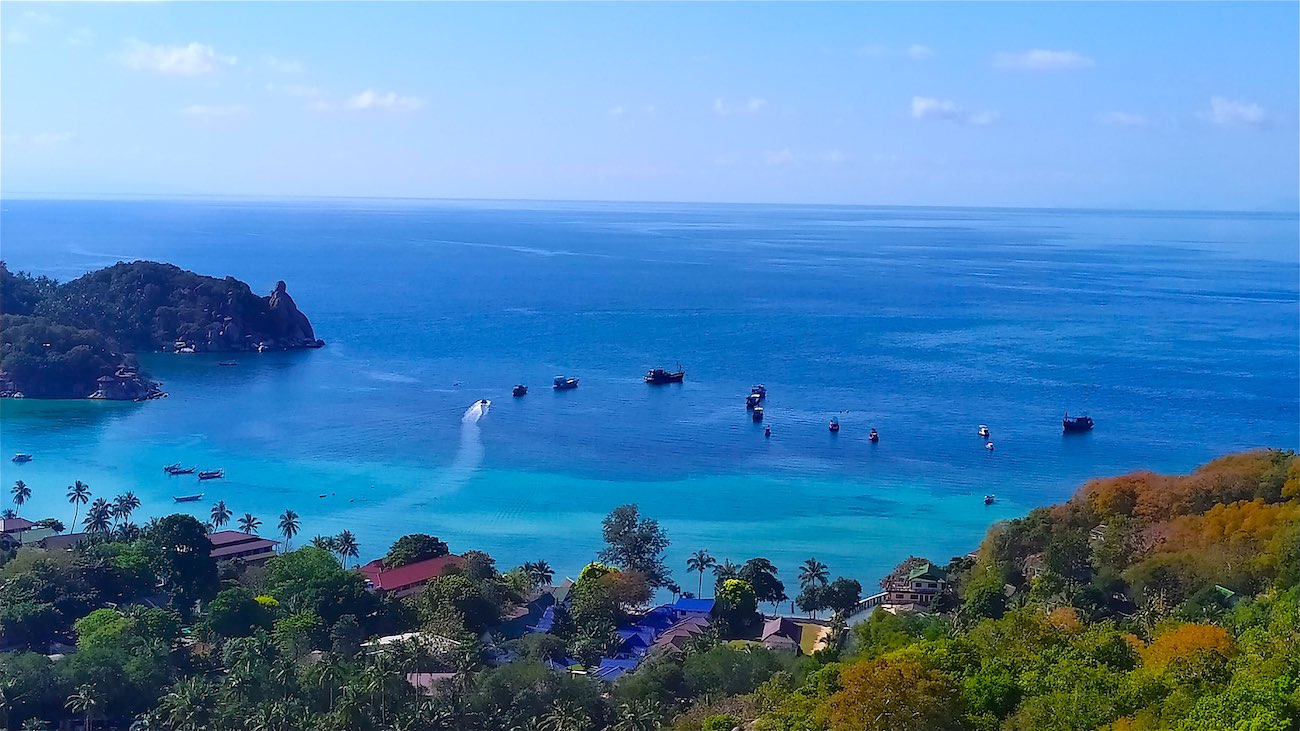 Panoramic Views from Deisha Viewpoint Koh Tao
The view over Chalok Baan Kao from here is quite unique and allows you to see the village, the bay and even Koh Phangan and Koh Samui in the background.
This location is also a great place to view one of Koh Tao's stunning sunsets without the crowds that you would expect to find along Sairee beach.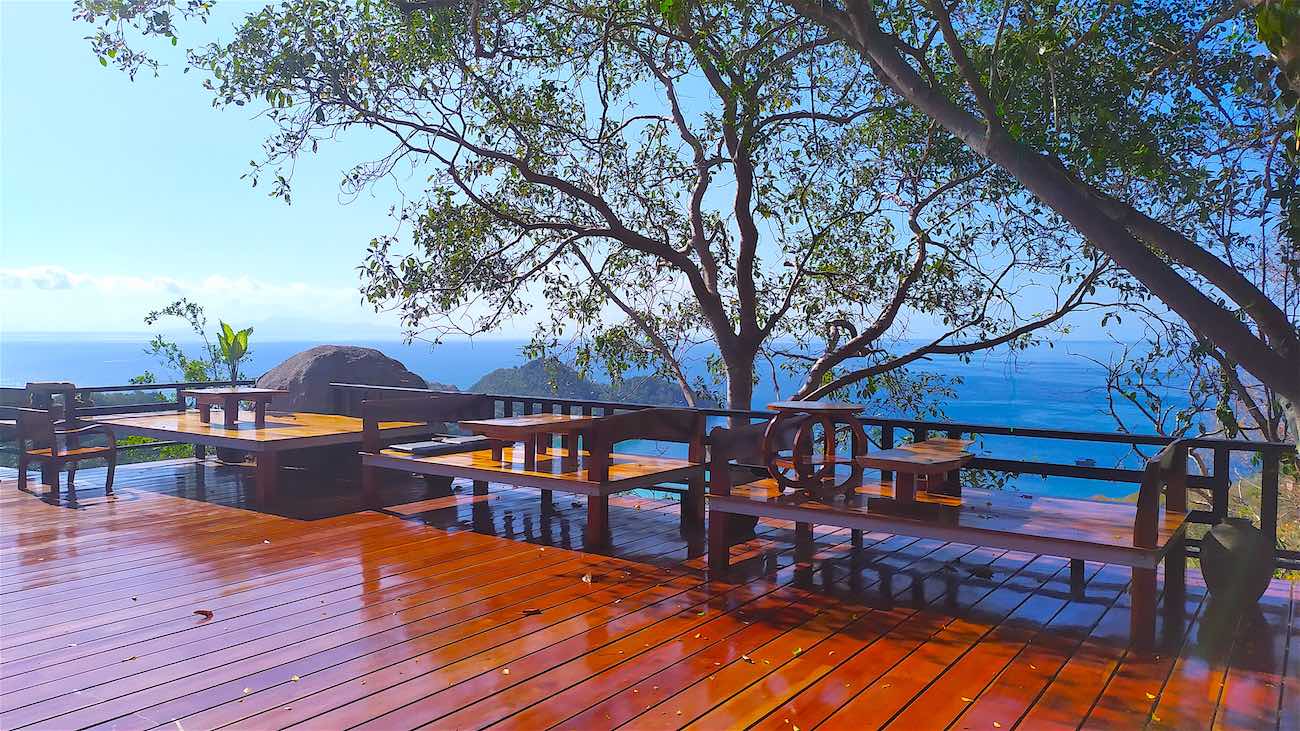 Amazing Sunsets from Deisha Viewpoint
While there is no entrance fee charged to access this viewpoint, it is appreciated if you buy a drink or some food while you are up there.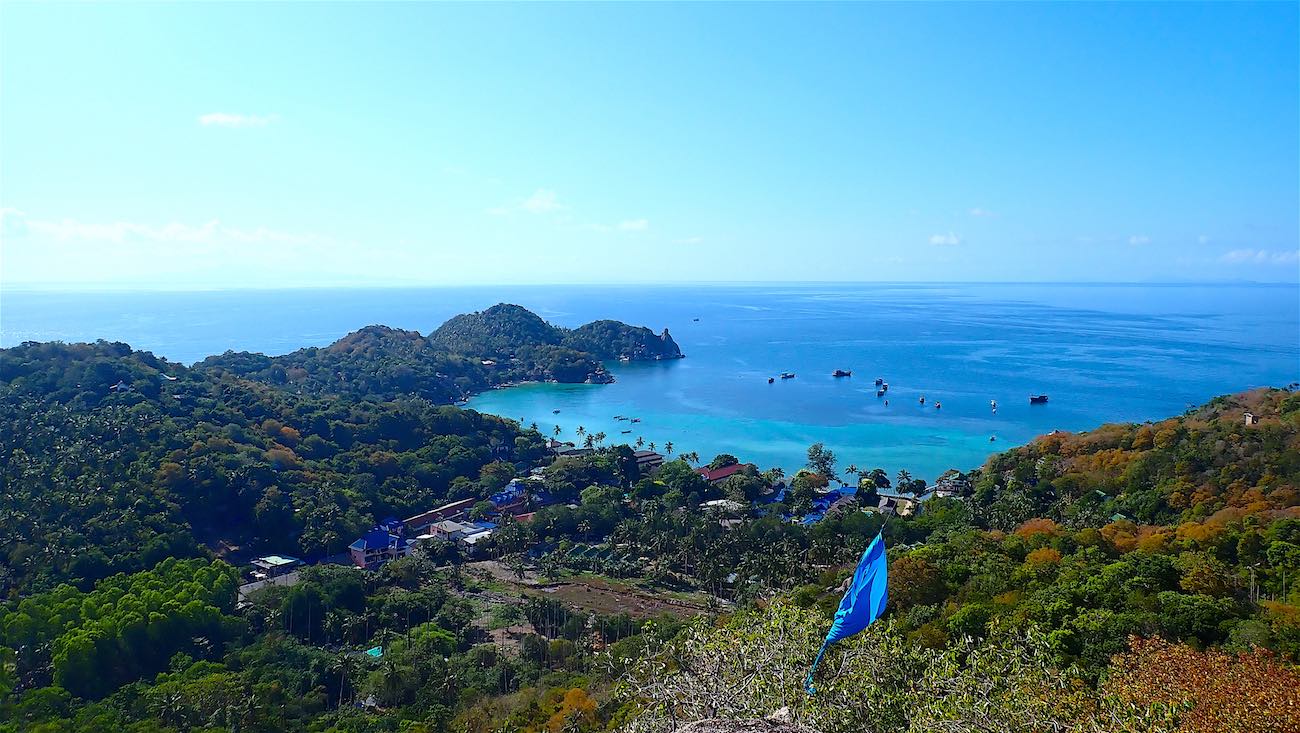 Easy Access
Deisha Viewpoint is easily accessible from all three of the main villages on Koh Tao, by walking up the mountain or by scooter.
This location is a unique viewpoint in that it is south facing across the Gulf of Thailand and provides you with exceptional views on a clear day.