Songserm Express Ferry services to Koh Tao
As Songserm is the longest established ferry service operating in the gulf of Thailand, it has managed to retain the cheapest prices for boat travel between the islands.
Their daytime passenger ferry services do take a little longer, although the company has upgraded their ferries in recent years, the services onboard the ferries are limited.
It is worth noting that Songserm are a ferry only operator and bus travel is independent, although most travel agencies will offer you a combined ticket.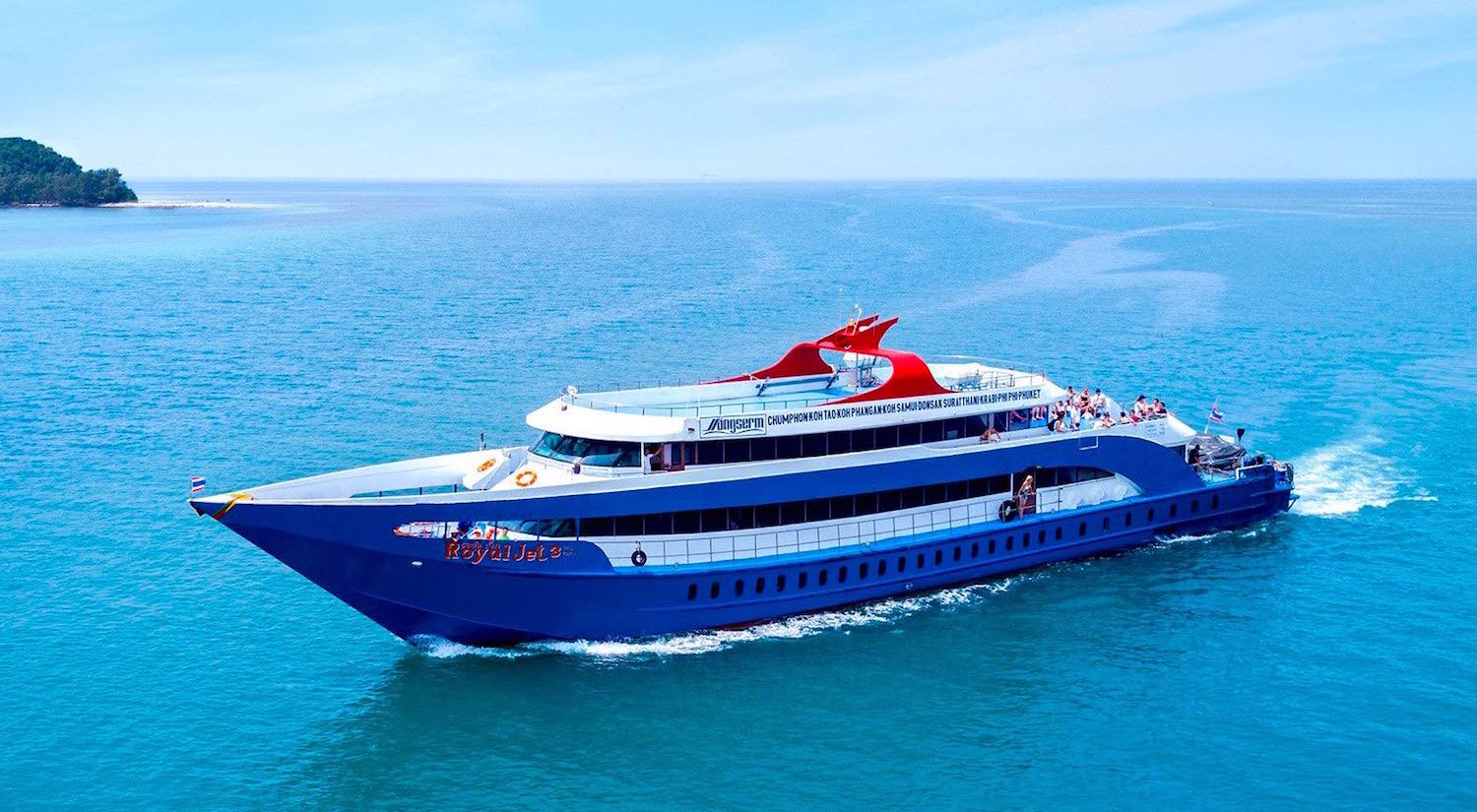 Best Prices
This is the cheapest bus and boat ticket from Bangkok to Koh Tao and can cost as little as 700 THB.
However, the combined travel time is 2 hours more than the Lomprayah combined bus and boat ticket.
If time is not a factor to you and you have no issue with travelling for a little longer, Songserm offers a great price.
If you are visiting Koh Tao on a short holiday and want to visit the best bars and restaurants, enjoy snorkeling or scuba diving, adding an extra hour to your journey time should not make a lot of difference.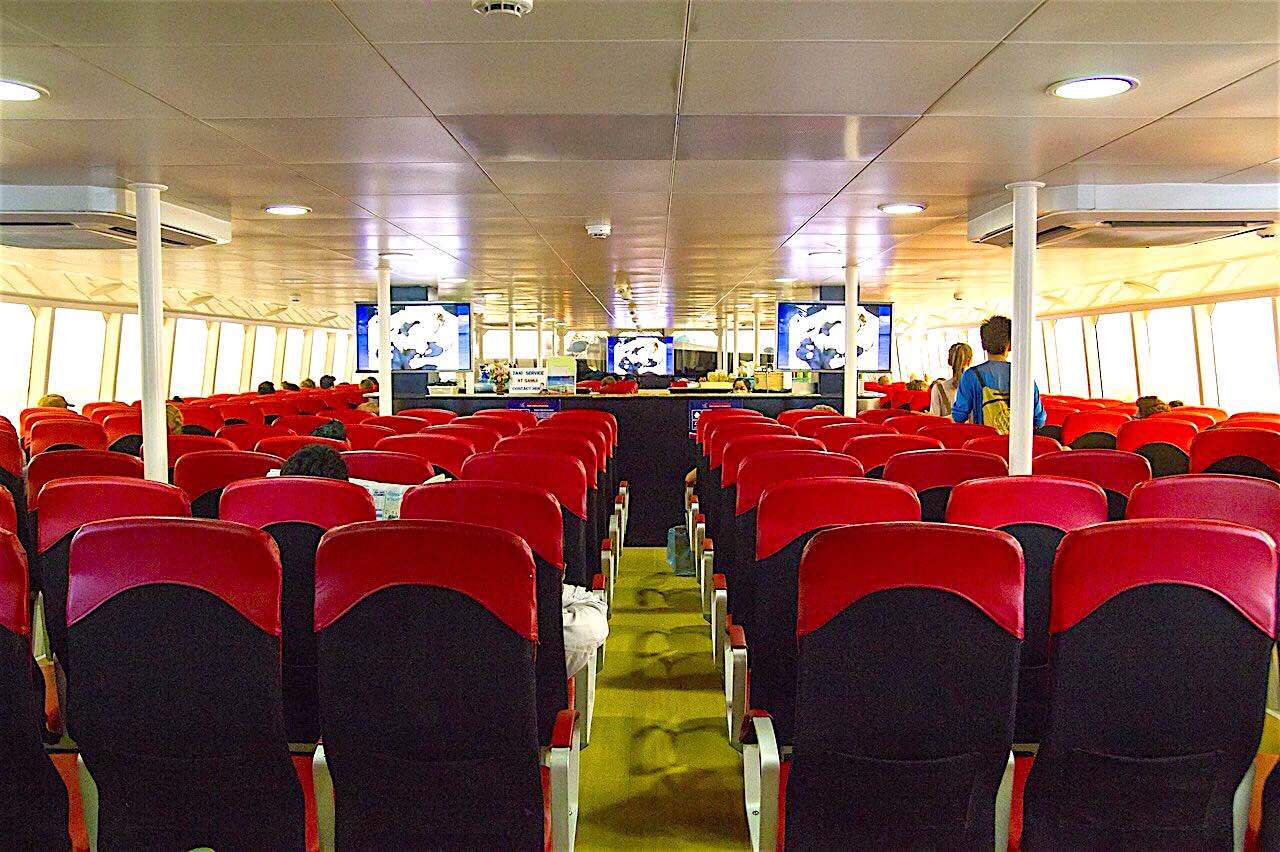 Songserm Express bus travel transfers
The buses generally operated by travel companies from Bangkok are comfortable and equipped with air-conditioning systems so passengers can cool down from the hot Thailand climate.
The seats on the VIP Buses are spacious with reclining seats and luggage is normally stored in a hold underneath the bus.
Generally blankets are provided as it can become chilly onboard with the constant air conditioning.
Curtains are available on each window and there are reading lights and seat belts provided.
With longer road journeys, you can expect to stop off for around 20 minutes mid trip for toilet breaks and food.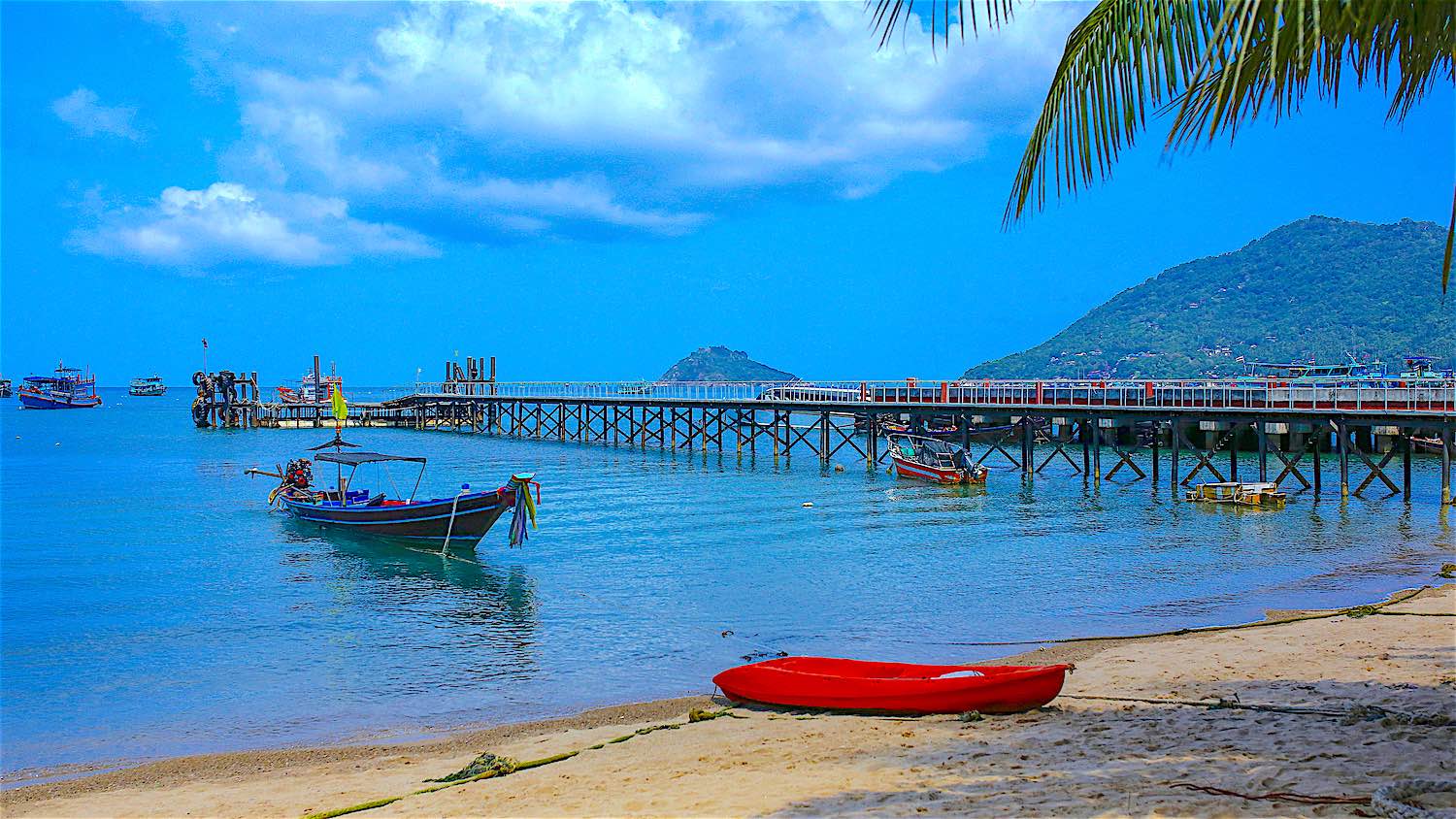 Songserm Ferry from Chumphon to Koh Tao
If you arrive at Chumphon by train from Bangkok, Songserm offer transport from the station and town centre to their Mattaphon Ferry terminal for boarding the ferry to Koh Tao, Koh Phangan and Koh Samui.

Songserm Ferry services on the boat
Songserm have upgraded their ferries in size and comfort in recent years and are considered a safe and reliable ferry service.
Songserm is also the cheapest ferry service available to Koh Tao, however, it is also the slowest journey.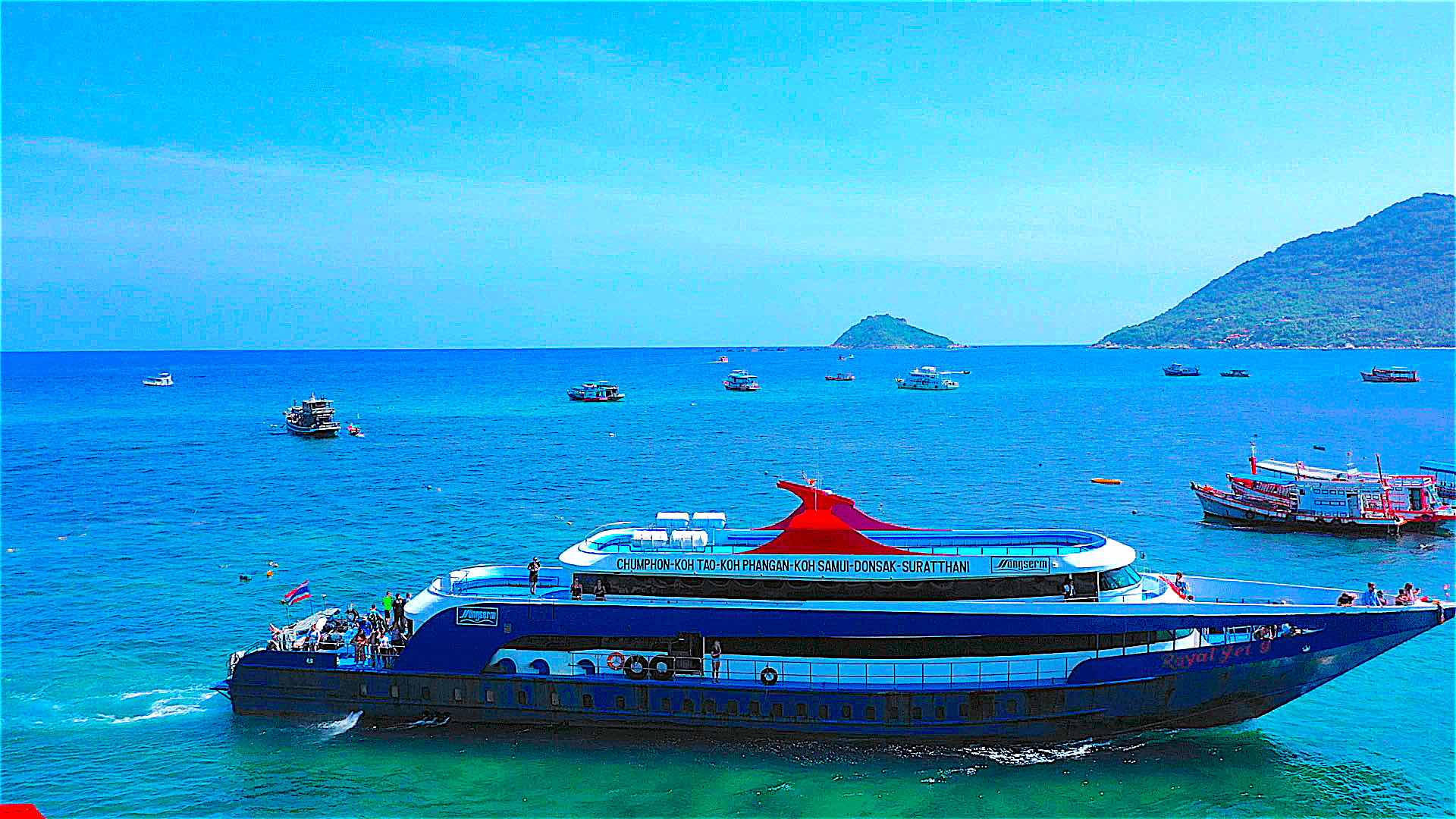 Songserm Ferry journey time from Chumphon to Koh Tao
Songserm ferries take around 3 hours to reach Koh Tao from Chumphon and 2 hours from Koh Phangan.
The speed of the crossings take longer than Lomprayah and Seatran, however, you will be saving a few hundred baht on the price of the ticket.
Weather permitting, whatever ferry operator you choose, your journey to Koh Tao will be a comfortable one with refreshments on board and staff on hand if you have any questions.
Frequently Asked Questions
How long does Songserm take from Chumphon to Koh Tao?
The Songserm Express journey from Chumphon to Koh Tao usually takes approximately 2 hours and 30 minutes and is a direct route from the mainland. Adverse weather may mean it takes a little longer, but generally it is a reliable and trusted route.
Does Songserm operate a ferry from Surat Thani to Koh Tao?
Songserm ferry operates a daily departure at 10am from Leam Tuad pier at Donsak – arriving Koh Tao at 14:30. The ticket costs approximately 600baht for an adult one way ticket and child tickets are 500baht each.
How much does Songserm cost from Koh Samui to Koh Tao?
The cost of a Songserm boat ticket from Koh Samui to Koh Tao is approximately 500baht per adult person and a child ticket costs 250baht. For an additional transfer from any hotel to the boat pier the cost is 150baht per person (including children). Child prices are between the ages of 2-11 years of age and infants 0-2 years travel free. They operate a daily departure at 11:30 from Nathon pier on the west coast of Koh Samui.
Is there a contact number for Songserm Ferries?
Songserm ferries like other ferry operators have multiple regional offices with different contact numbers. We have listed several below:
Khaosan Road (Bangkok):        02 629 3415, 081 917 5148
Koh Samui (Nathon pier):         077 420 157, 081 080 4752
Koh Phangan (Thongsala pier): 077 377 096, 081 081 0782
Koh Tao (Songserm Pier):        077 456 273 (4), 086 273 0389
Chumphon (Mataphon pier):     077 506 205, 081 492 7104
Surat Thani (Leam Tuad pier):  077 371 554
Where is the Songserm Pier on Koh Tao?
The Songserm pier on Koh Tao is located at the bottom of the Songserm pier road in Mae Haad. All the main piers on Koh Tao are shown on our location map, which you can see on our contact page.