How to get to Sai Nuan Viewpoint on Koh Tao
Sai Nuan viewpoint is located in the south west of Koh Tao, overlooking Cape Je Ta Kang, Tao Thong and June Juea Bay.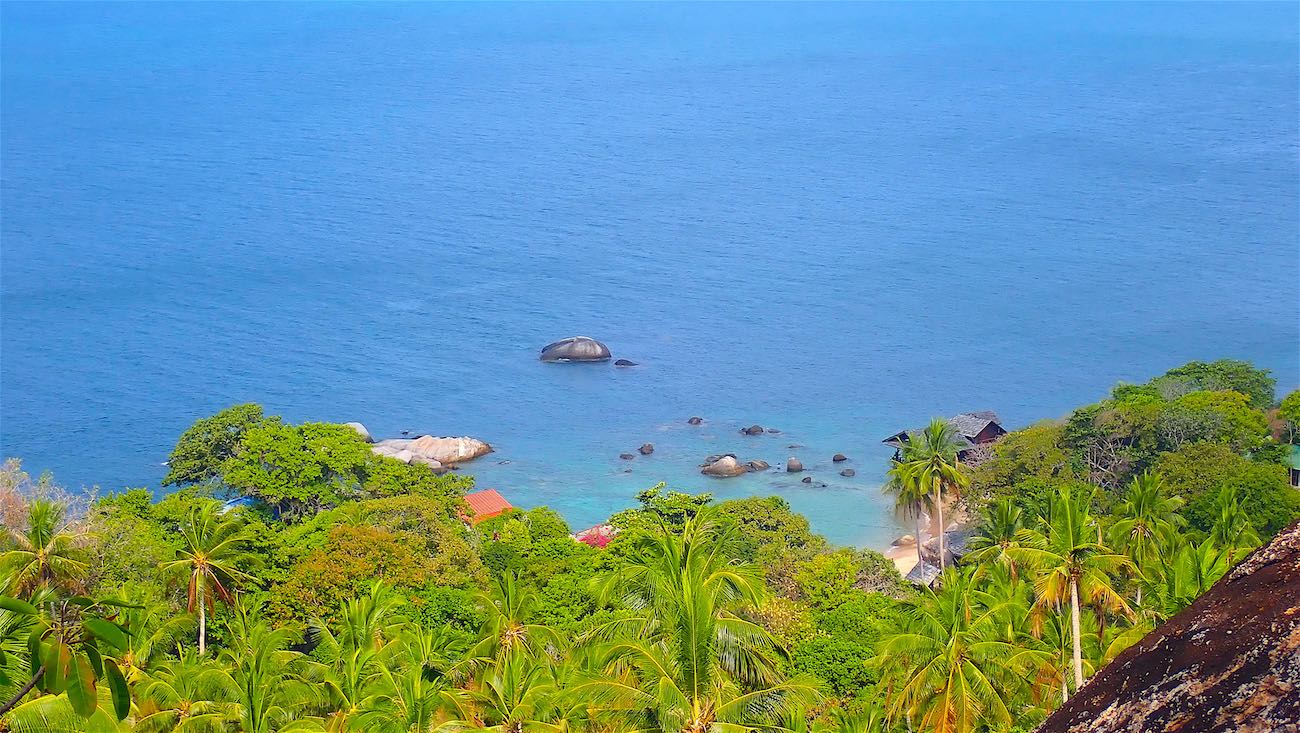 Easy Access
It is situated on the new concrete road that runs high above Tao Thong Villa's and also passes by Chalok viewpoint.
Sai Nuan viewpoint is somewhere you can stop off at the side of the road and offers a spectacular westerly view across the Gulf of Thailand.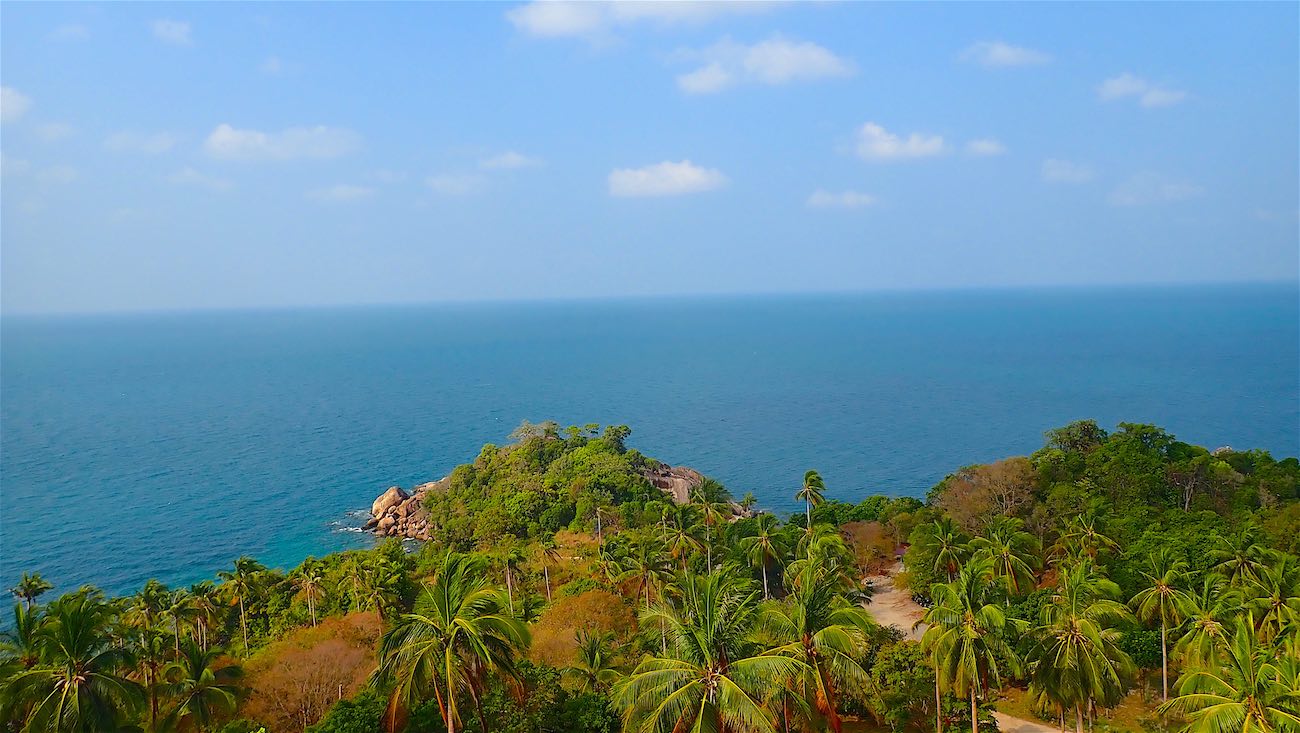 Amazing Sunsets at Sai Nuan Viewpoint
This easy to access viewpoint is particularly stunning during sunset time when the western sky is lit up in various shades of yellow, orange and red.
As this viewpoint is on the newly concreted road, it is easily accessible by scooter from Mae Haad, Sairee beach or Chalok Baan Kao and takes between 5-10 minutes depending on where you start out from.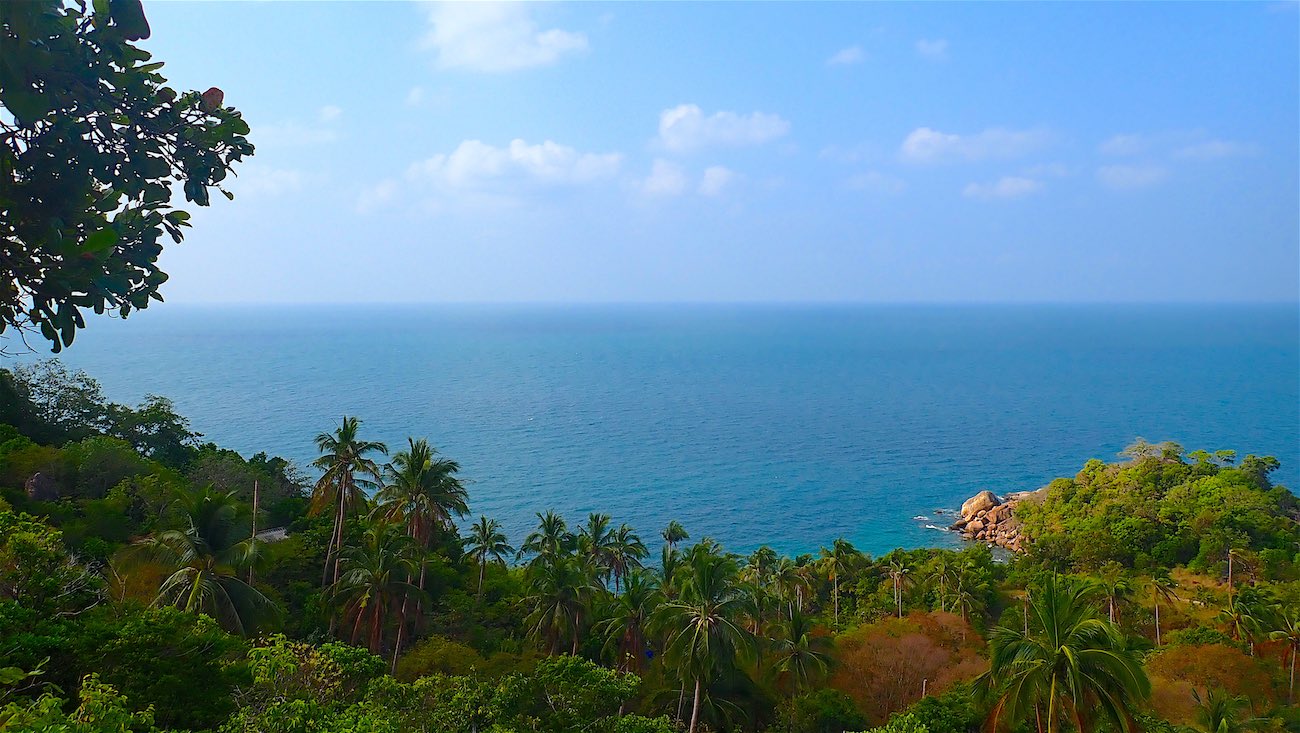 Hiking to Sai Nuan Viewpoint from Mae Haad
You can also get to the viewpoint on foot up the steep concrete road from Chalok or by taking the coastal path from Mae Haad past Sai Nuan beach to Banana Rock, then continue up the hill until you reach the viewpoint on the concrete road.
If you want food and drink while visiting the viewpoint, you can stop at the Sky Bar which is just a few minutes away from the viewpoint and is well signposted from Banana Rock bar.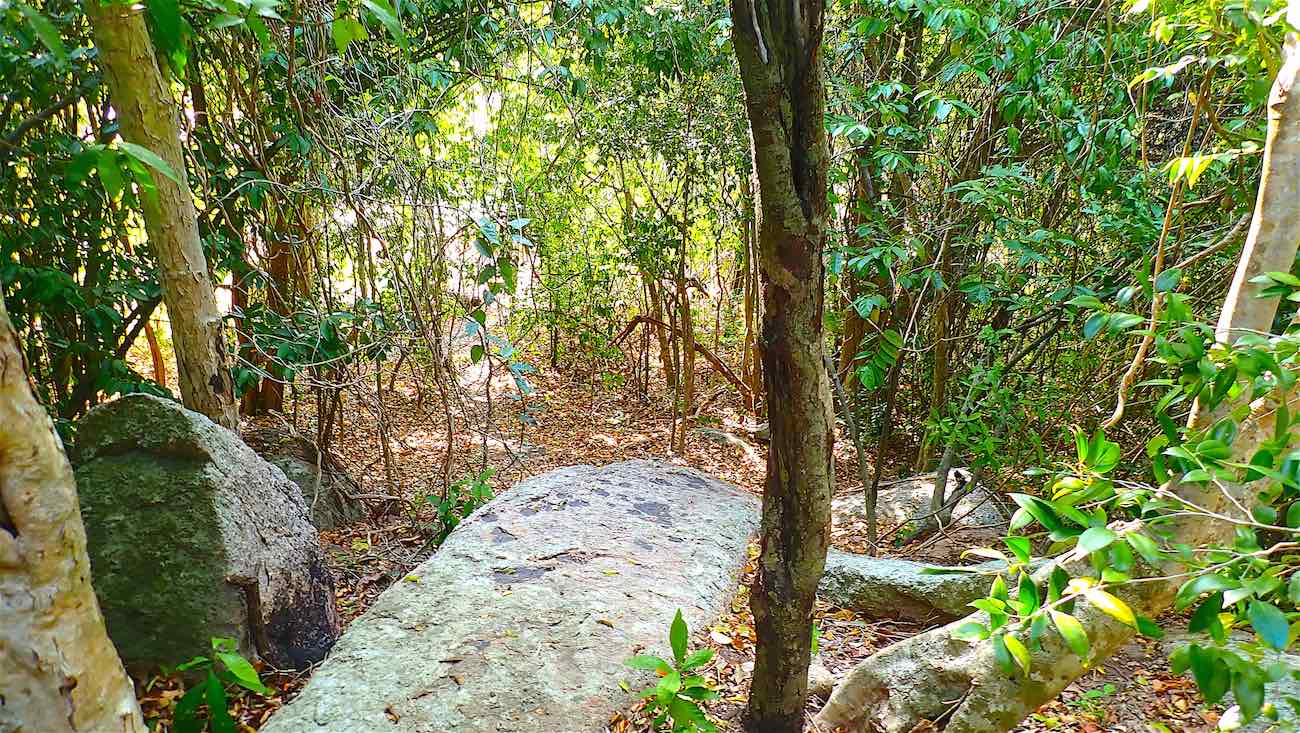 Tropical Jungle
The Sky bar is surrounded by lush tropical jungle and offers a great place to relax with a beer and watch the sunset.
Open from 4pm, they offer a selection of beers and cocktails at reasonable prices, and have a pool table alongside the bar.
They also offer great BBQ food allowing you to go for the view and stay for the evening.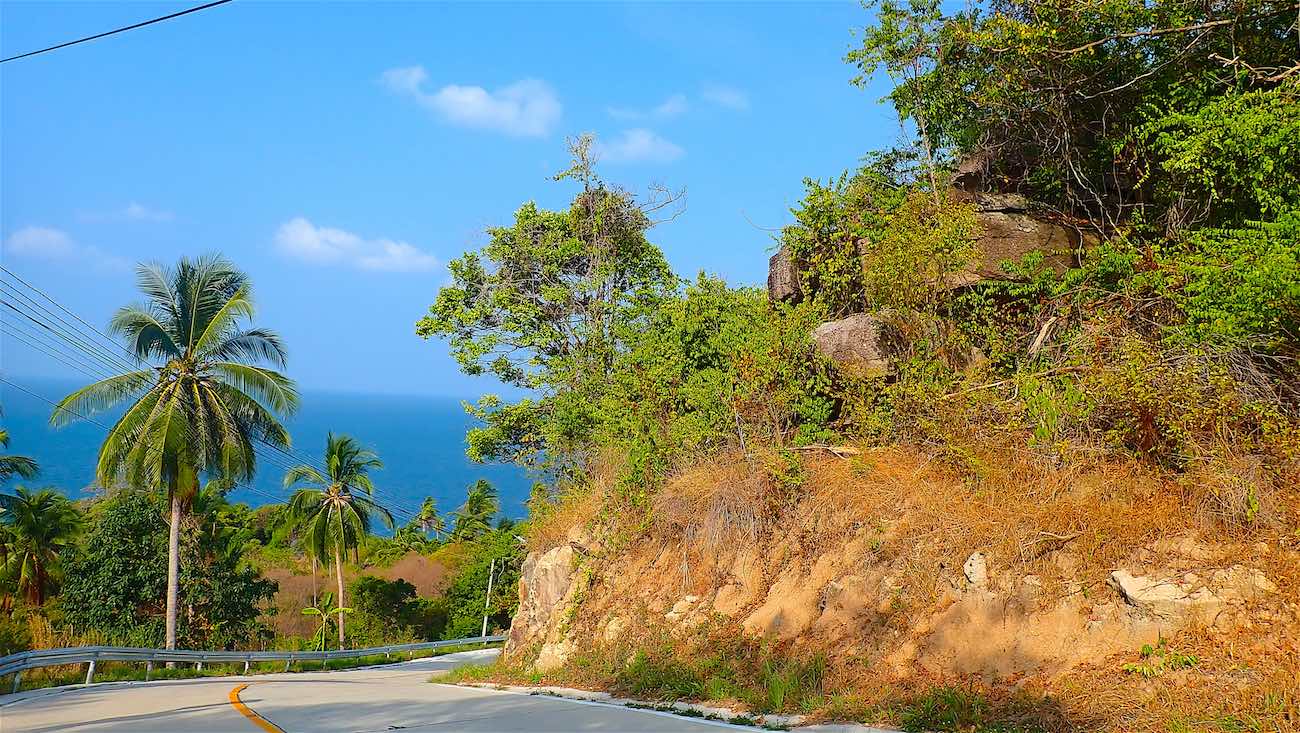 Exploring the Viewpoints on South West of Koh Tao
Sai Nuan Viewpoint is a popular place to stop by and can easily be added to your island tour itinerary without taking up too much of your time.
Many visitors stop here on their way to Sai Nuan beach, Banana Rock bar or Tao Thong as they visit the viewpoints around the island. It is also the main concrete road access route to Pinnacle resort and Viewpoint resort.