Dental Clinics on Koh Tao
While no one particularly enjoys visiting the dentist, we all have occasions when it cannot be avoided.
If you are on holiday visiting Koh Tao and in need of emergency dental care, or staying on Koh Tao long term and are looking for some cosmetic dentistry, there is a dental clinic that can cover your needs.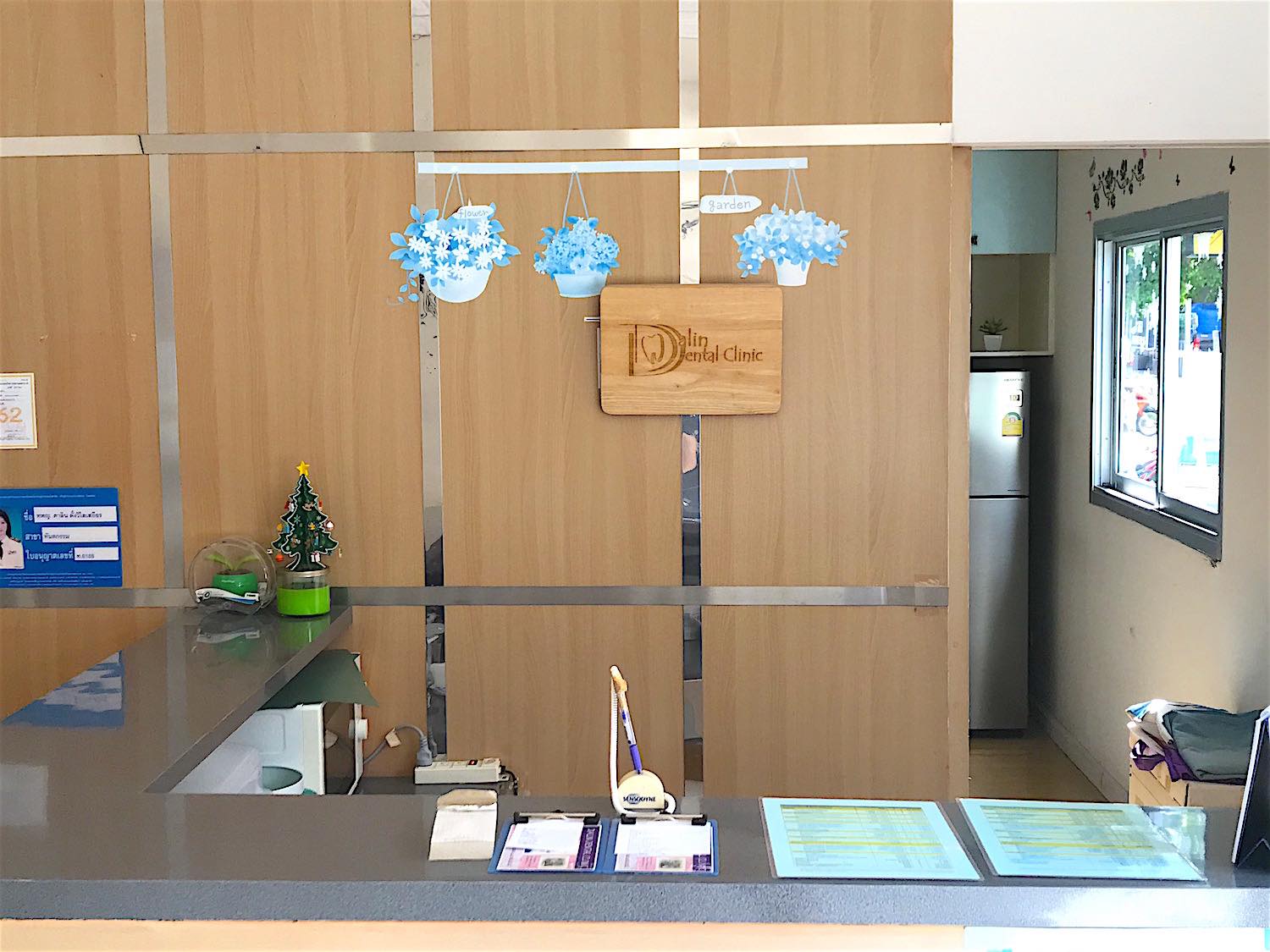 Koh Tao Hospital Dental Care
The Koh Tao Hospital in Mae Haad offers dental services to both locals and visitors to the island.
You will need a passport or identity card and initially sign in at the main reception to provide all your contact details and be directed around the corner to the dental department of the hospital.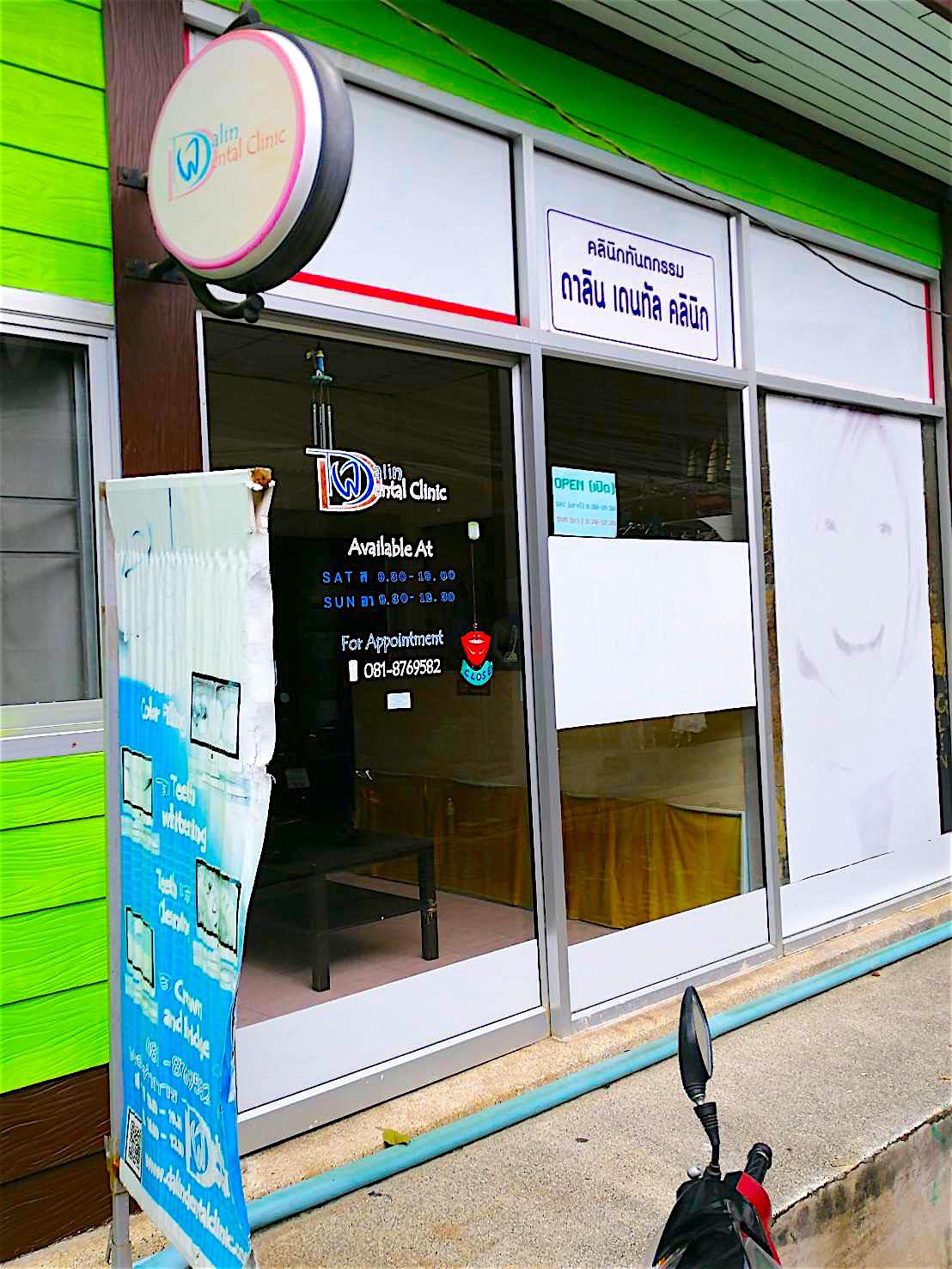 The dental clinic is in the building straight ahead of you as you turn right off the 'up' road in Mae Haad at the Koh Tao Hospital sign.
It's a 2-minute walk from the main ferry pier.
The dental clinic at the hospital may be suitable for those on a budget but the treatment and facilities are modern and efficient.
Weekend Dental Care
Alternatively, the Dalin Dental Clinic is located in Sairee, opposite the Queen Cabaret and Behind Koh Tao International Clinic.
They open Saturdays and Sundays from 10am to 8pm, as well as Mondays from 10:30am to 2pm and use the latest materials and technology to provide a variety of dental services.
The clinic employs dentists, dental therapists, endodontists, orthodontists, hygienists, nursing and support staff to cover all aspects of your dental care.
They aim to make your visit as relaxing and comfortable as possible, and will provide a full written treatment plan before they begin any work.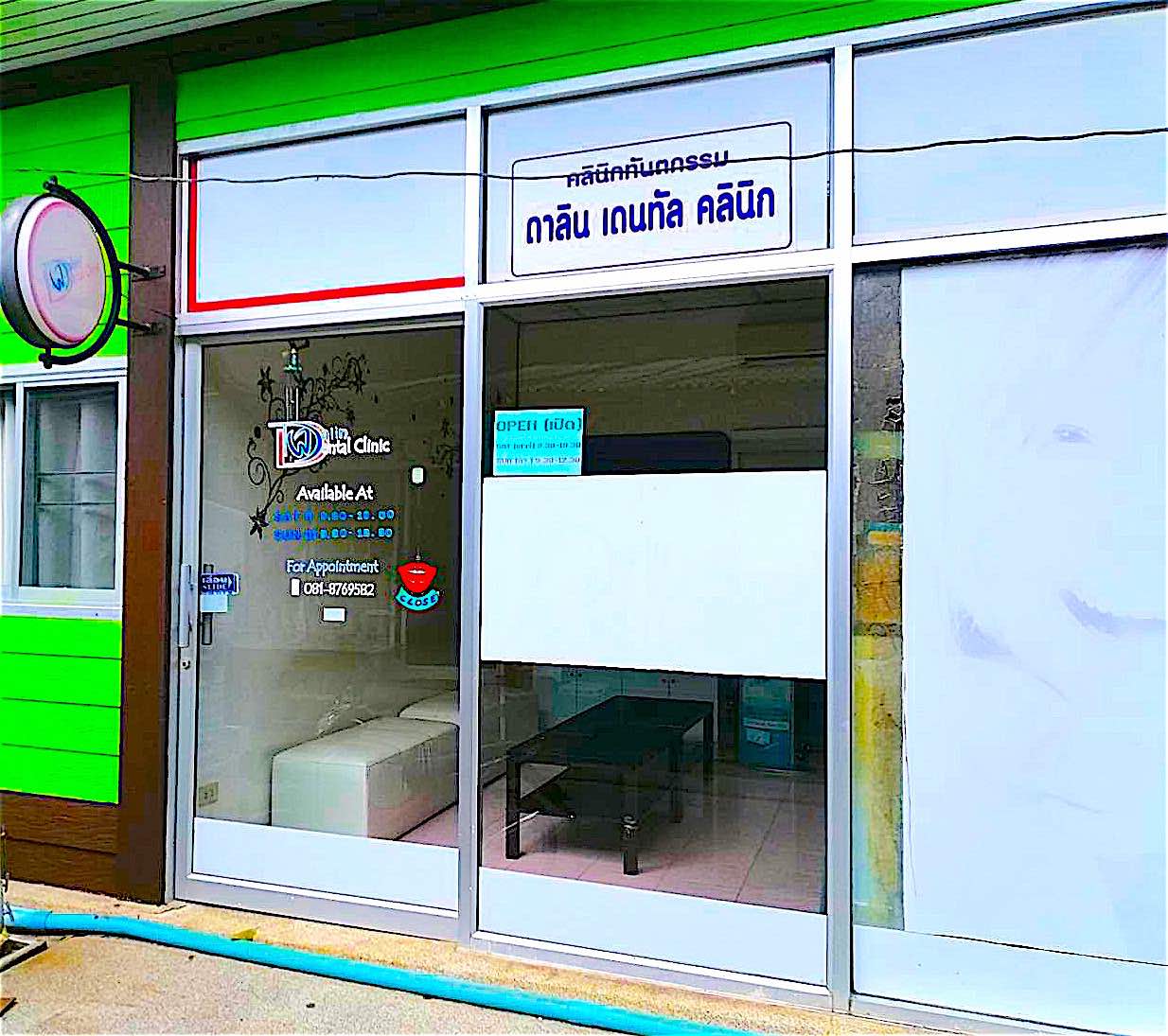 Dental Services on Koh Tao
If you are in need of long term and comprehensive dental work, there are dental services on Koh Samui and in Chumphon, however, Dalin offers weekend services on Koh Tao including:
Tooth Whitening
Tooth Replacement – Bridge
Tooth Replacement – removable partial dentures
Root Canal Treatment
Restorations – fillings
Dental surgery – simple tooth extraction
Crowns
Cosmetic Dentistry – e.g. space closing, veneers
For more information you can contact us or to seek treatment, you can contact Dalin direct through their website (www.dalindentalclinic.com), by email ([email protected]) or by calling 081-8769582
Frequently Asked Questions
Can I get dental treatment on Koh Tao?
Yes, there is a dental clinic that offers a variety of dental treatments on a weekend. The visiting dentist is normally open on Saturday or Sunday to Monday (2 days), but these opening days may vary. You can book in advance by messaging them directly.
How much does a dentist cost on Koh Tao?
The cost of dental treatment at Dalin dentist on Koh Tao depends on the nature of treatment you need. The services can start for less than 1,000baht per tooth but will increase according to the type and extent of work needed. It is best to contact them direct to discuss what work you want doing.
Where is the dentist on Koh Tao?
The private dentist on Koh Tao is located in Sairee village just 50 metres from the main crossroads. You can walk in and ask for more information but normally will have to book in advance as they only visit the island at weekends.
Do I need insurance for a dentist on Koh Tao?
Medical and health insurance will cover you for hospital and private clinic treatments but not for the only dentist on Koh Tao. Major dental work will normally be carried out on Koh Samui, Chumphon or other main towns on the mainland. In this case, dental work is likely to be covered by insurance but is something that you will need to discuss with your insurer to determine if you are covered for dental treatments.
What type of dental care can I get on Koh Tao?
Basic dental care is offered at Dalin dental services in Sairee village. This can range from teeth cleaning, x-rays, filling restoration, whitening and crowns. Major dental work will normally be referred to the mainland where there is a full time dental practice.