Ananda Villa Hotel Mae Haad Koh Tao
Ananda Villa is a small family owned and operated charming French colonial style boutique guesthouse and hotel on Koh Tao.
A stunning hotel property offers 16 beachside double superior air conditioned rooms located right on the beach in Mae Haad.
Koh Tao Boutique Hotel on the Beach
Offering personalised service and great value for money, Ananda Villa is the perfect place to enjoy Koh Tao's sea views and spectacular sunsets.
Exceptional Sunsets
Visitors to Koh Tao make their way to the beach area just before sunset, relax on the beach or cushions and get a drink to enjoy the display put on by the setting sun.
The superior rooms all have free Wifi, TV, fridge, tea & coffee and daily housekeeping.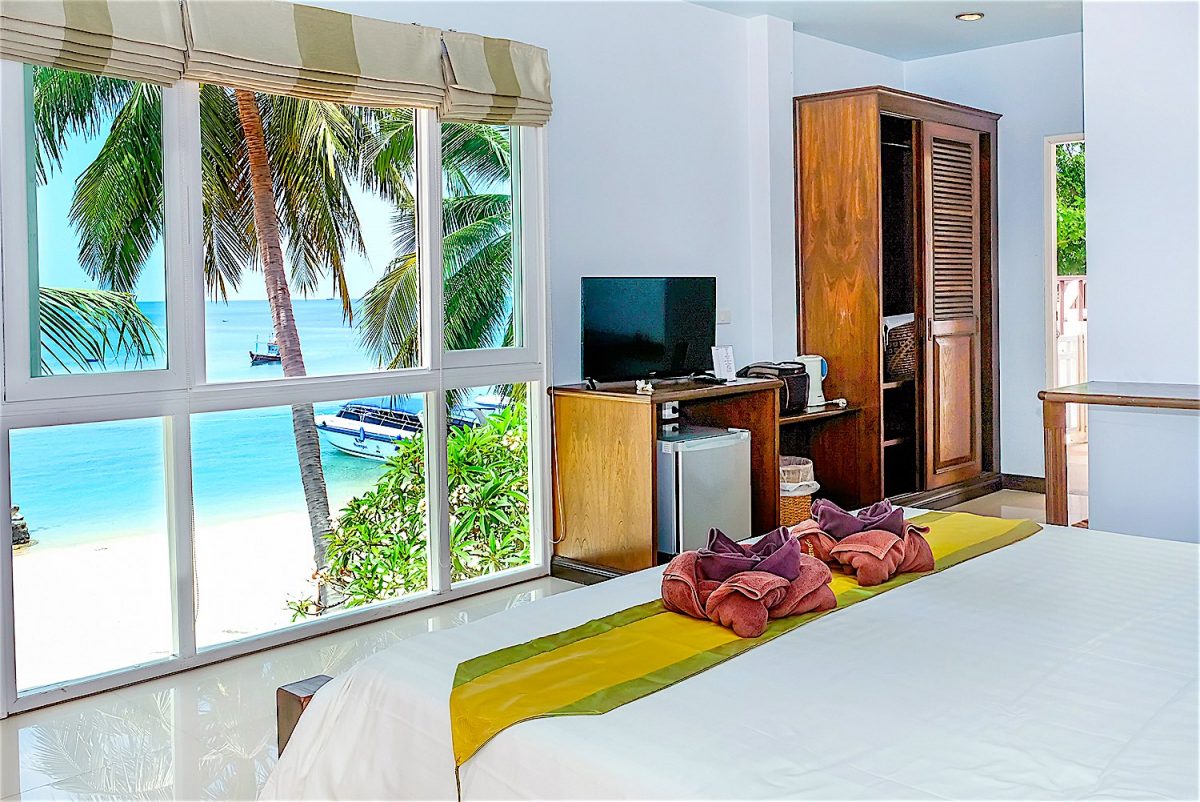 Book Onward Travel at Ananda Villa Koh Tao
Reception at the hotel can provide comprehensive information and book onward travel, island excursions, snorkeling, scuba diving trips and scooter rentals.
The immaculately kept patio area in front of the rooms between the two villa styled buildings, is lined with a variety of beautifully kept tropical trees.
Superior Rooms
You can find betel nut and banyan trees and an amazing 25 metres tall Indian almond tree that towers over the front of the property offering some well appreciated shade on hot days.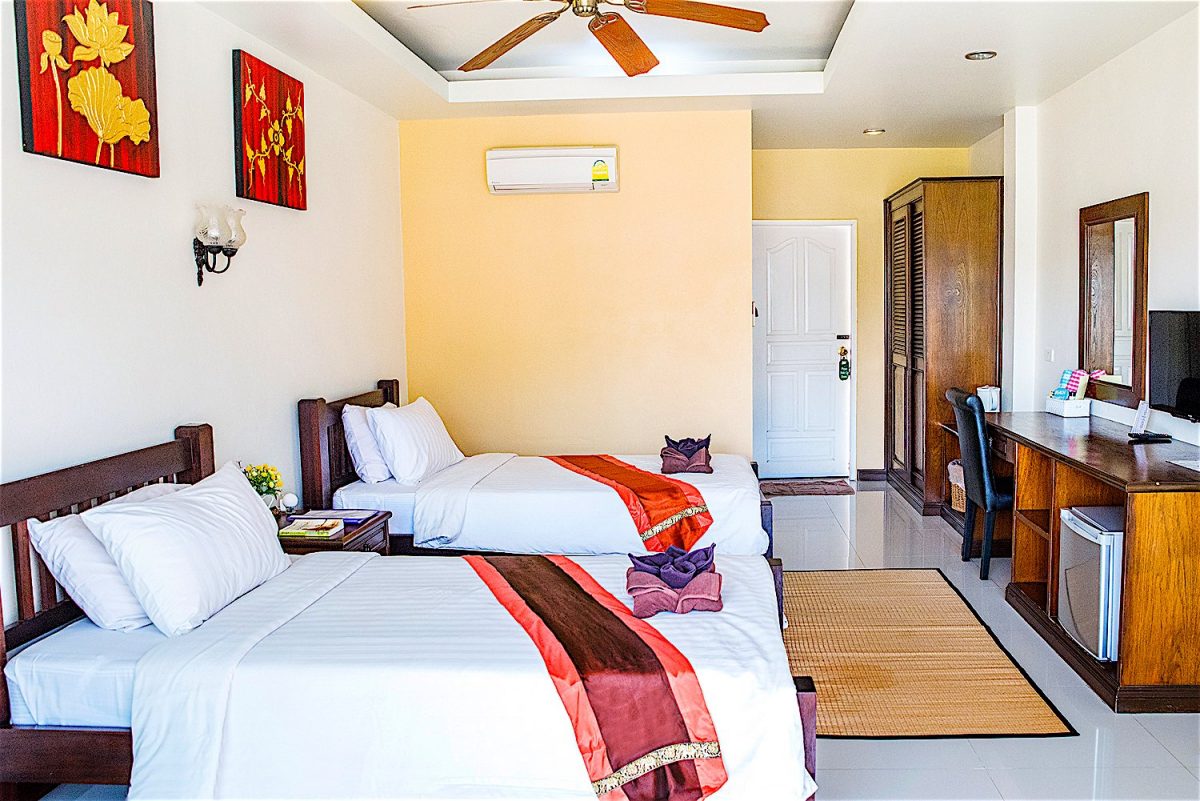 Ananda Villa Hotel Koh Tao Safe Swimming Area
There is a cordoned off safe swimming area that you walk straight into off the beach, allowing guests to cool off from the hot sun and swim without being concerned about long tail boats.
The beach area is very well maintained, clean and close to the pier and is a perfect location for sunbathing with a refreshing drink.
You can listen to the relaxing background music from the beach speakers provided by Breeze Koh Tao, which is one of Ananda Villa's in-house restaurants.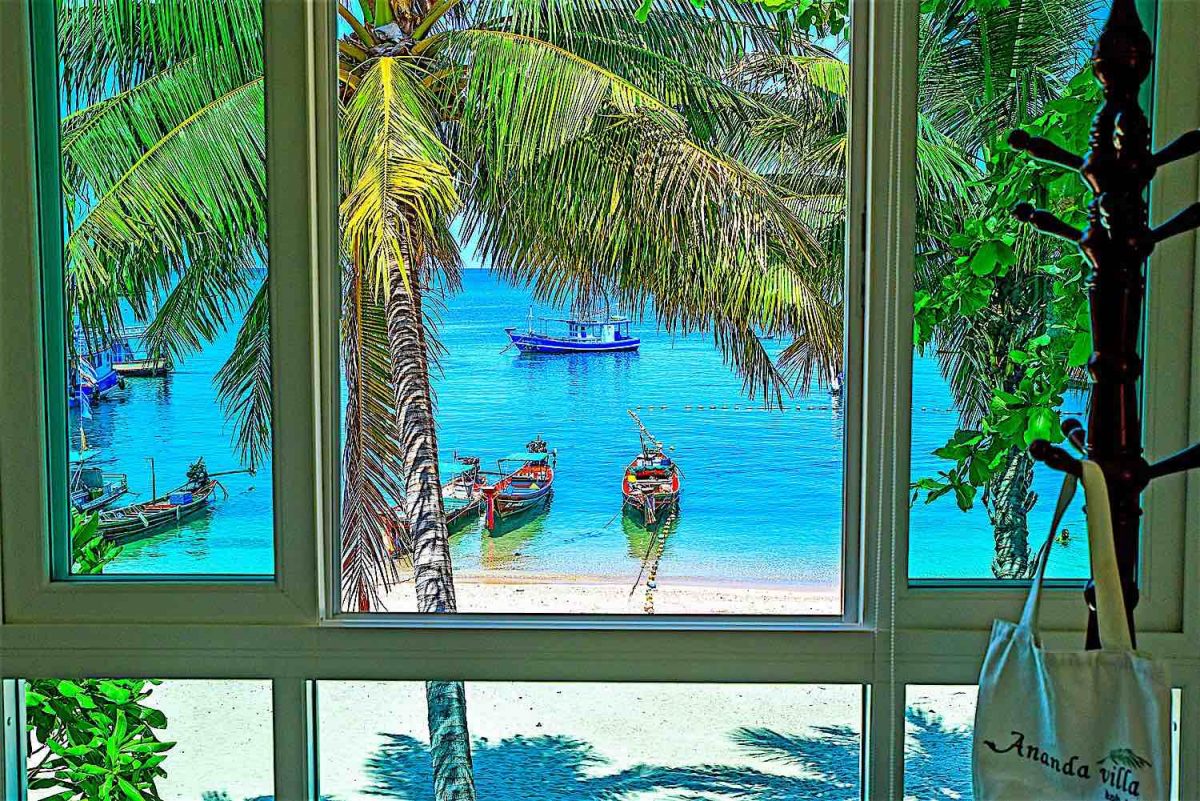 Ananda Villa Hotel Koh Tao Restaurants
Breeze Koh Tao opens from 07.30 for breakfast and has a modern international menu serving tasty food, cold & hot drinks until 10:00pm and is the perfect place to enjoy the spectacular sunsets.
Thai & International Menu
For guests who crave Thai food, Ananda Villa has a second restaurant on-site, which is an established favourite of the locals called Pranees Kitchen.
Pranees Kitchen is a traditional wooden sala-style restaurant with a cushioned video lounge and an extensive Thai menu at local Thai prices.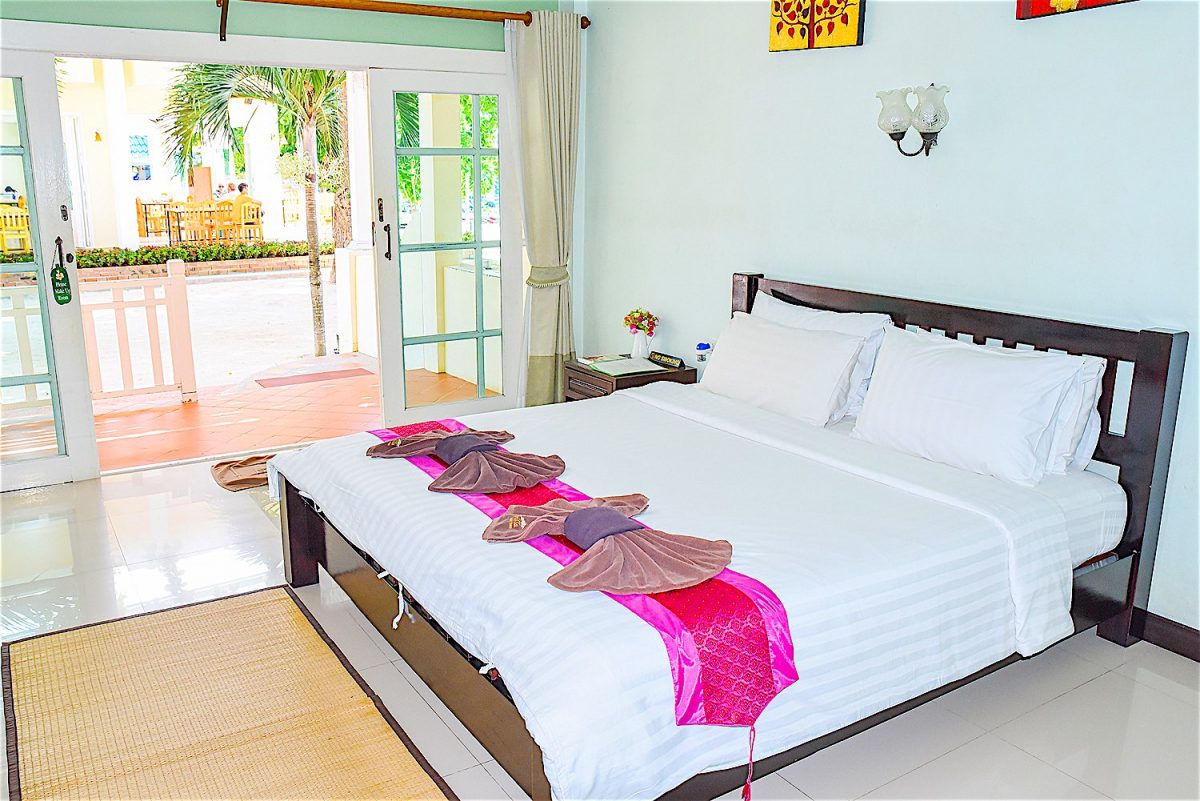 Superior Hotel Rooms at Ananda Villa Koh Tao
Ananda Villa Koh Tao is centrally located in Mae Haad village and a 2-minute walk from all the local shops and amenities.
Staff on reception can provide all the advice you need and direct you to the local banks, post office, pharmacies and even the local hospital on Koh Tao.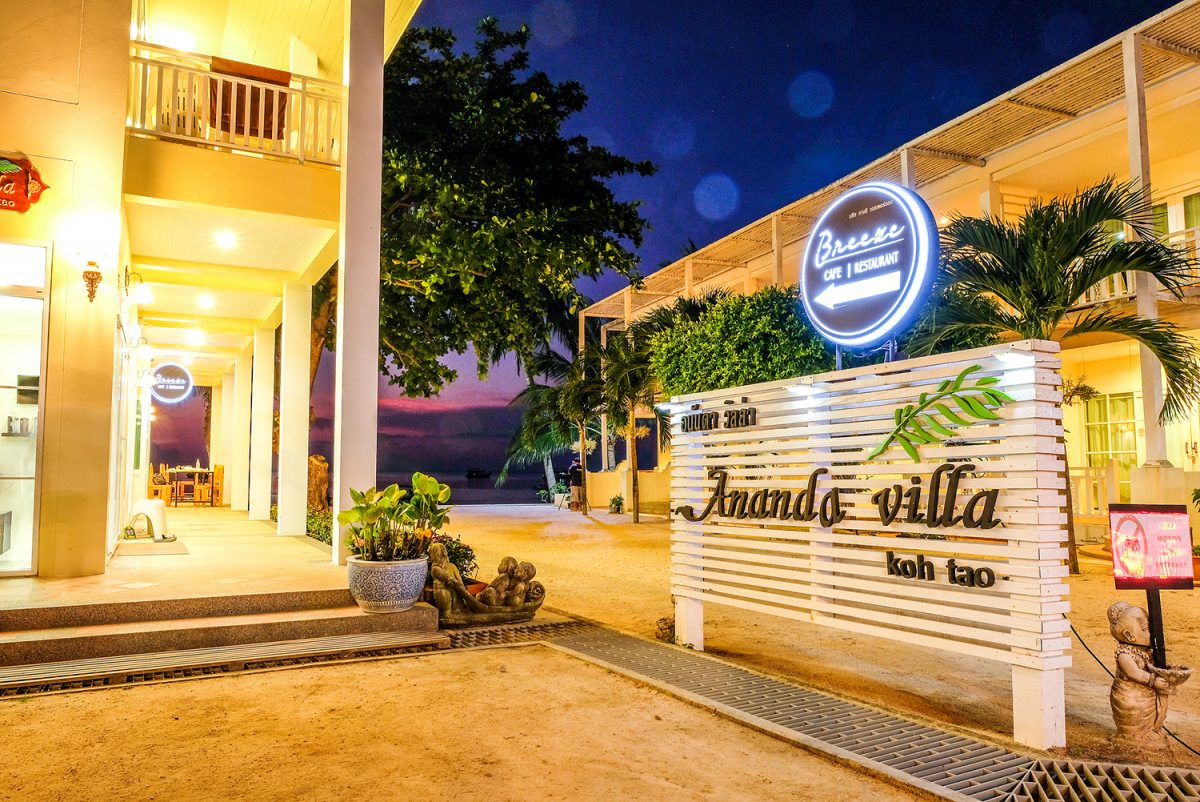 Ananda Villa Koh Tao Hotel
Ananda Villa accommodation offers a peaceful and relaxing stay on Koh Tao and yet is only a 15-minutes walk to Sairee village, should you want to experience more nightlife.
The hotel is friendly, secure and offers great value for money for the discerning traveller and will ensure your stay on Koh Tao is worry free and enjoyable.