Pranees Kitchen Thai Restaurant Koh Tao
Pranees Kitchen is one of the original Koh Tao restaurants owned and operated by a local Thai family serving authentic and delicious Thai food.
Thai Restaurant Mae Haad Koh Tao
Situated in Mae Haad, this traditional sala style Thai restaurant provides a very friendly welcome and is a solid favourite with the local community and tourists.
Pranees Kitchen Thai Restaurant offers tasty Thai food in a relaxed setting and is great value for money with prices towards the lower end of the scale for a top Thai restaurant on Koh Tao.
Great Value
The Thai Massaman Curry is very popular with customers or if you like more spice try their kaeng phet – Red Curry –  it's amazingly delicious.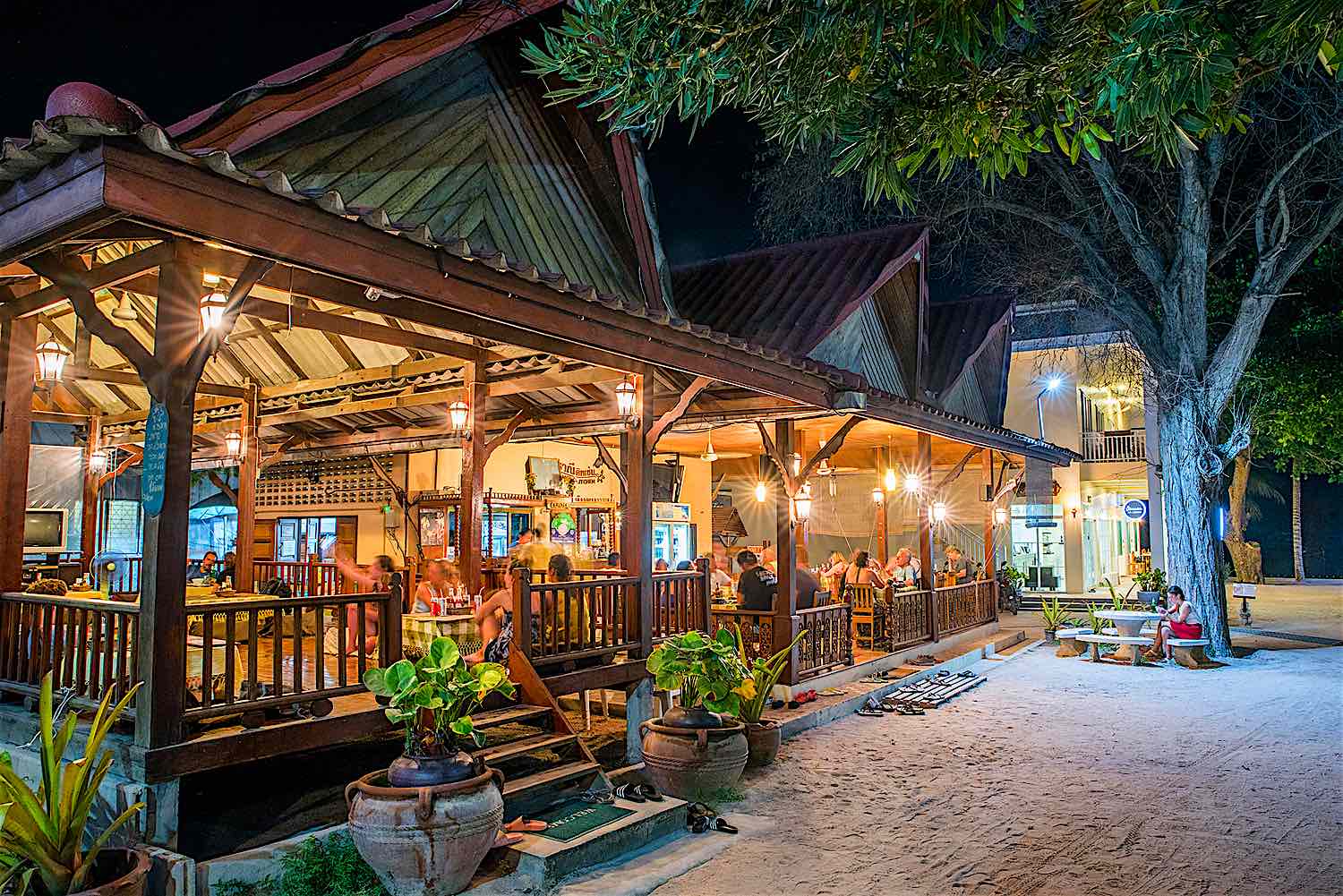 Bestselling Shakes at Pranees Kitchen Thai Restaurant
If you are feeling thirsty you can try their bestselling shakes with Banana, Mango or Watermelon the most popular or go native and grab a whole coconut.
The real coconut drink will certainly quench your thirst and complement the cuisine, plus add a cultural island twist to the culinary experience.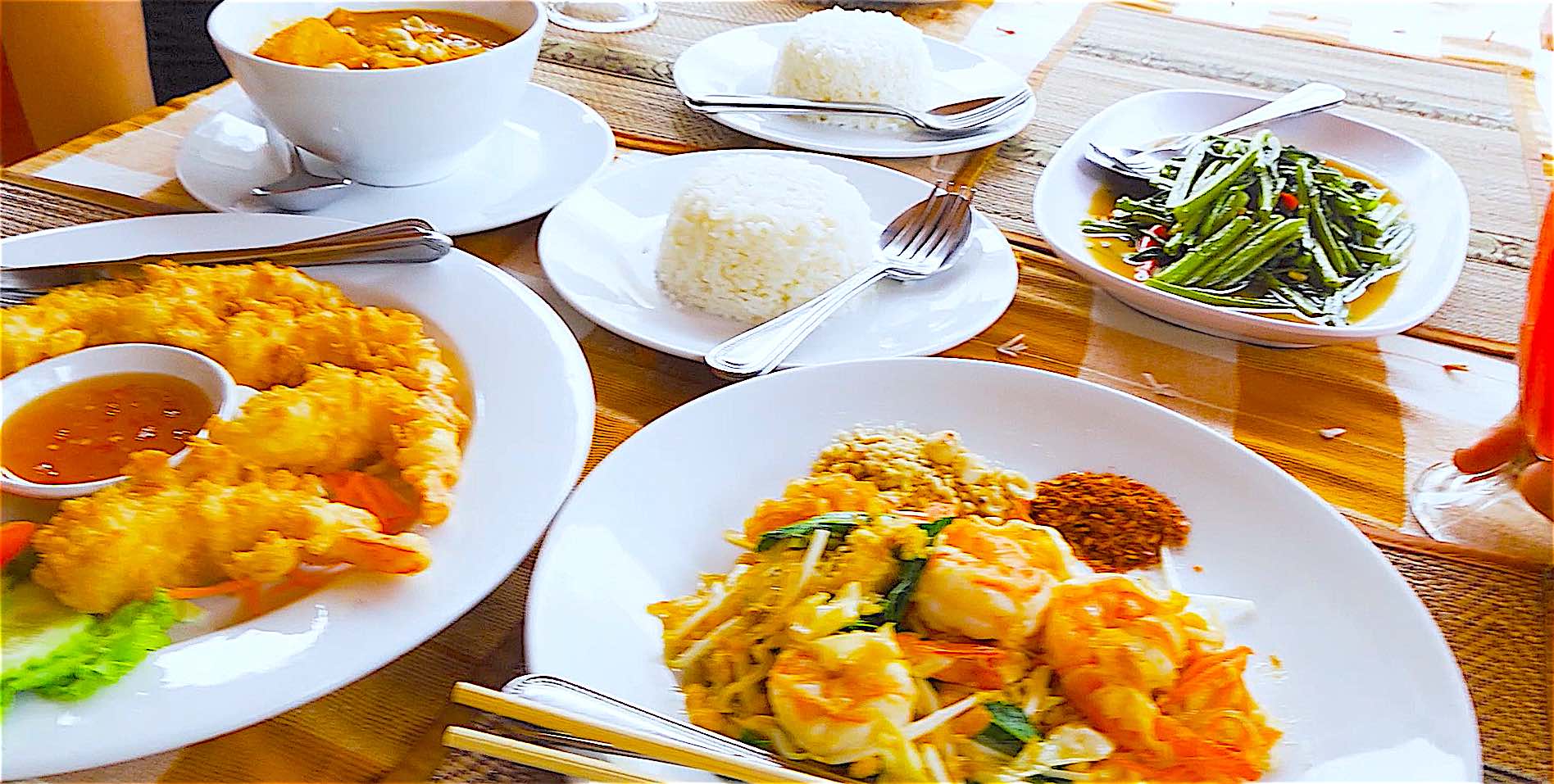 Seafood Thai Food at Pranees Kitchen Koh Tao
If you plan to dine as a group and you all enjoy seafood then the Shrimp in batter served with Tamarind sauce is a big favourite with regular patrons.
The staff are super friendly and they have now started offering vegan options for customers who ask.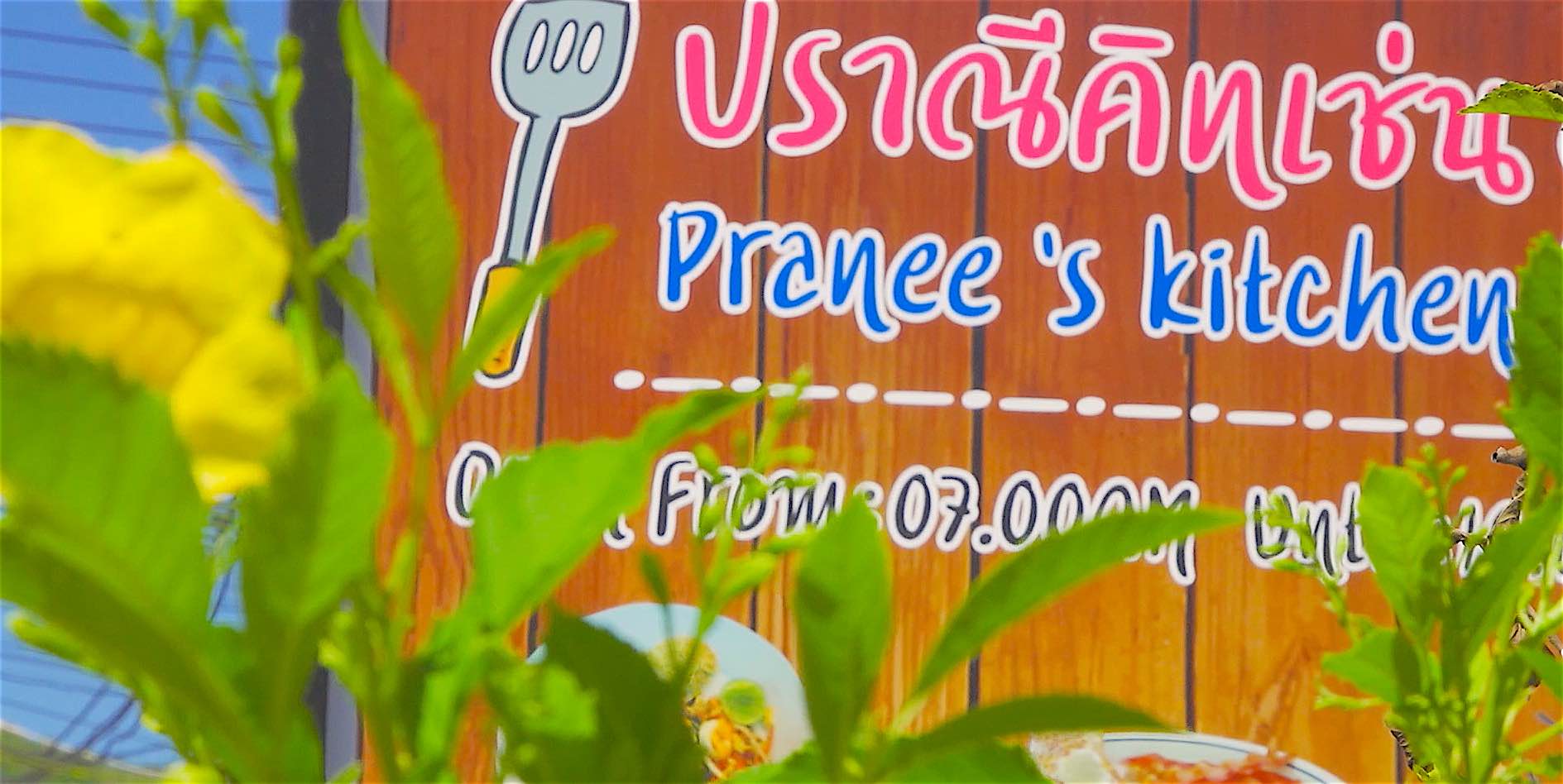 Pranees Kitchen Thai Restaurant Mae Haad
For customers who prefer something different they have a small international selection offering pasta's, burgers and pizzas, but the real attraction to this cute and laid back local eatery is the Thai food.
Open from 7am until late there is enough variety on the menu as well as value to make this gem of a restaurant many peoples first choice.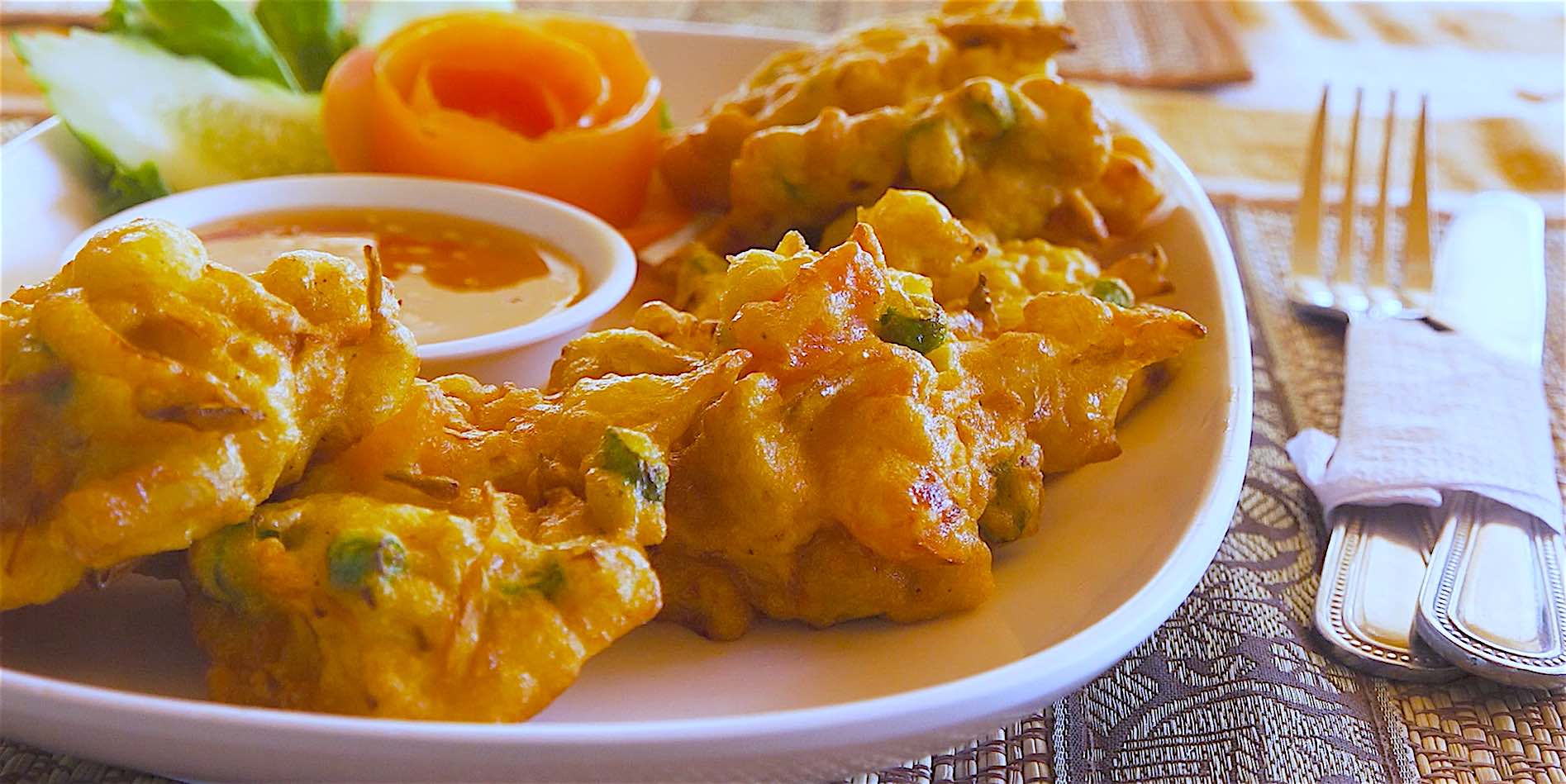 Spicy Thai Food at Pranees Kitchen Thai Restaurant Koh Tao
Pranees Kitchen Thai Restaurant has been established for decades with lots of returning customers, reflected in how busy the venue can get during peak times.
When visiting Koh Tao if Thai food is high on your list of priorities and custom spicy food is what you want, just ask when you order and the level of spice will be adapted to your taste.