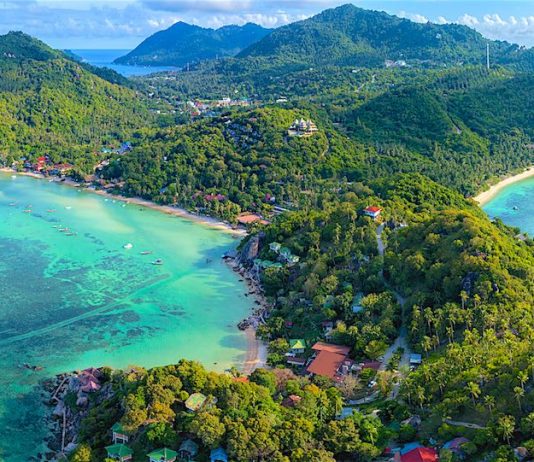 The coastal waters off Koh Tao have both Hawksbill and Green Sea Turtles as residents and the island is encircled with white sandy beaches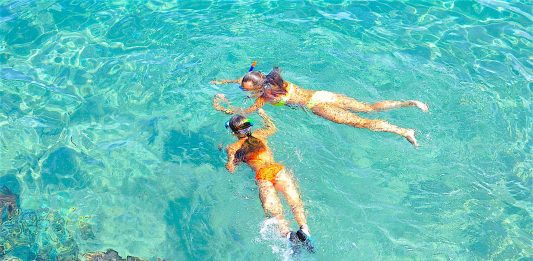 Snorkeling on Koh Tao & Koh Nang Yuan helps you discover the beauty and diversity of these tropical islands with a visit to some of…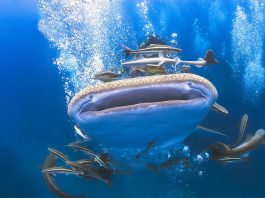 Book a diving course and get a scuba diving licence for life at the most popular destination in the world to be certified. Koh Tao…
Whatever your food and drink preferences are, Koh Tao offers a choice to suit the taste of every visitor from cafe's, coffee shops, beachside restaurants…
The Funky Turtle®
Best Travel Guide for Koh Tao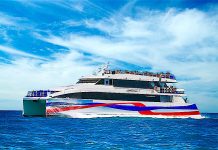 Lomprayah ferry services operate high speed catamarans and are the most popular…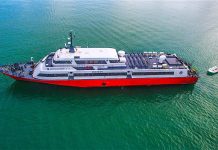 Seatran Discovery mainly provides passenger ferry services at Koh Samui, Koh…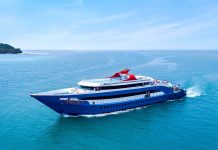 Songserm Express provide comfortable passenger ferry services and offer the cheapest…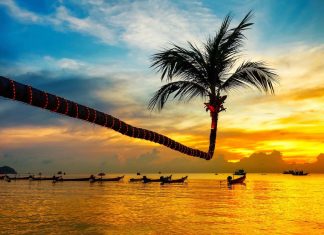 The weather on Koh Tao is a typical tropical climate and this small island in the Gulf of Thailand experiences variable conditions depending on the…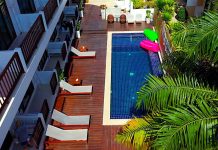 Koh Tao offers a wide variety of accommodation at a range…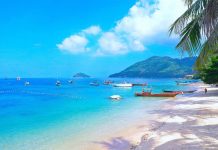 The beautiful beaches on Koh Tao offer visitors a safe location…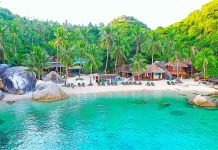 The coastline of Koh Tao has many bays that provide stunning…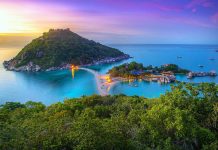 The spectacular views from the viewpoints on the island of Koh…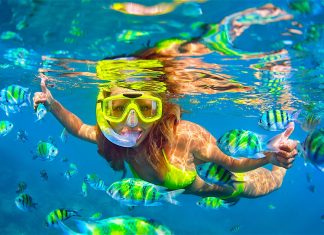 The full day snorkel trip around Koh Tao is very popular, action packed and great value and a fantastic way to spend the day…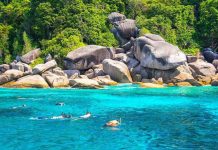 A half-day snorkeling trip around the island of Koh Tao is…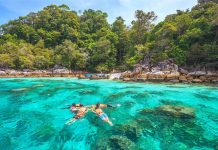 A snorkel tour around Koh Tao is perfect for visitors who…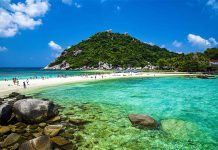 Snorkeling on Koh Nang Yuan island is a very popular activity…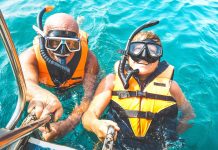 The best snorkeling Safety Tips on Koh Tao for visitors who…
The Open Water course on Koh Tao is safe, fun and a great introduction for beginners to the underwater world and earns you a scuba…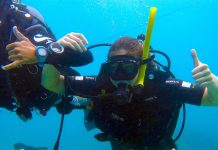 Discover Scuba Diving is a popular activity and great fun, allowing…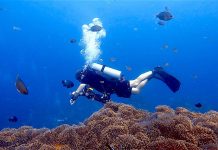 As an Advanced Open Water Diver you can dive independently from…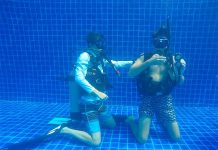 A Scuba Review is a sensible choice to refresh your skills…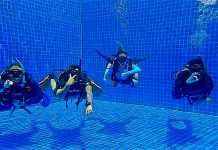 The Divemaster course on Koh Tao is the first level of…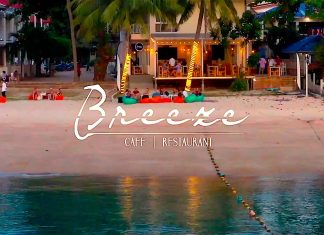 Breeze is a scenic, beachfront restaurant that offers a modern international menu, packed with quality dishes and outstanding service with amazing sunset views across…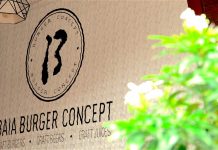 Baia Burger Concept is a one of a kind burger restaurant…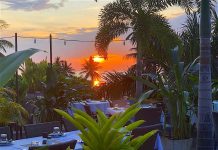 Barracuda Darawan roof terrace restaurant combines the finest Seafood restaurant of…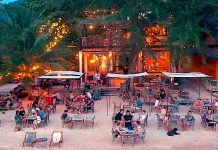 Bluewater beachside restaurant, bar and live music venue located in the…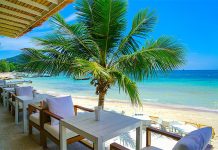 Whitening restaurant is an all white modern, stylish bar and restaurant…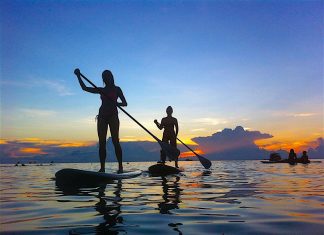 Koh Tao offers activities for every level of fitness so you can have a fantastic and fun filled time when visiting, regardless If you…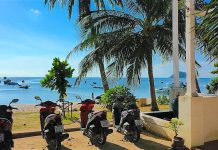 Renting a scooter on Koh Tao is an easy way to get…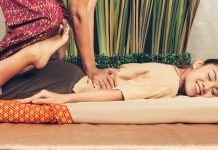 Koh Tao provides a wide range of massage treatments to ease those…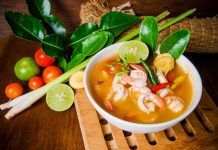 Eating lots of healthy, delicious food on Koh Tao is easy with…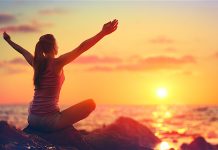 Koh Tao is a great location to start Yoga as a beginner…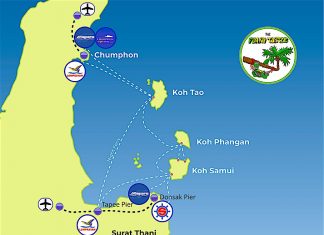 Travel information details and the best routes to get to Koh Tao by flights, trains, buses and passenger ferries by day or night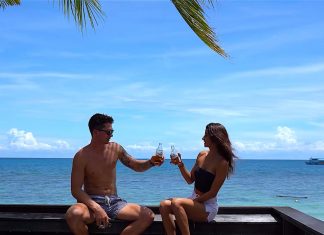 Sairee beach to John Suwan Viewpoint is an easy and leisurely 15-minute scooter or motorbike ride from Sairee beach to the viewpoint parking area. John Suwan Viewpoint gives a 360 panoramic view
POPULAR KOH TAO DIVE SITES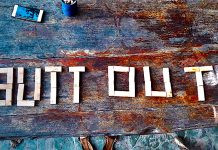 The Cigarette Butt Challenge is a great way to do some good, keep our beaches clean and re-enforce the importance of proper disposal of butts. One toxic tip in sea water can pollute 7.5 litres of water within its first hour causing irreversible damage to all marine life and microorganisms nearby due to contents like arsenic, ammonia and lead..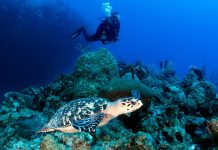 As scuba divers or snorkelers, we have the most amazing opportunity to interact with marine life but with this opportunity comes an even greater responsibility. Curiosity and the impulse to touch is natural, however, each time we decide to venture into the water, our actions can have serious effects on the local environment..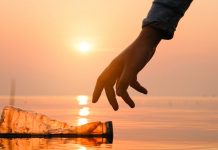 Popular Recycling Initiatives on Koh Tao include working together on a range of conservation initiatives designed to preserve the natural beauty of our island home. One such initiative is a call to ban single-use plastic items on Koh Tao. Items include plastic straws, plastic bags and many restaurants have embraced it by banning these items..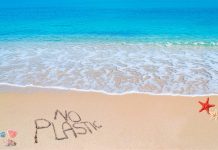 If you are planning to visit Koh Tao, please be aware of your plastic use and consider how you can help by making small changes in personal use and be aware of how plastic affects the land and marine life. Local businesses, voluntary groups and individuals have introduced reduction initiatives including many of the shops by not providing plastic bags..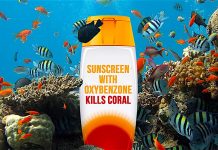 Using Safe Sunscreen on Koh Tao - Sunscreens work by using either a physical mineral barrier or a complex chemical barrier so that ultra violet (UV) rays are not absorbed into the skin. The problem is that sunscreen washes off in the water and settles on the surface of the ocean and this oil slick of sunscreen prevents UV rays from penetrating the water..
LEARN TO FREEDIVE ON KOH TAO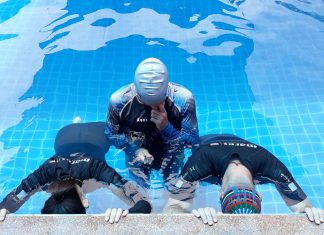 Requirements for Basic Freediver are 1.30 static breath hold and 25 meters dynamic apnea in fins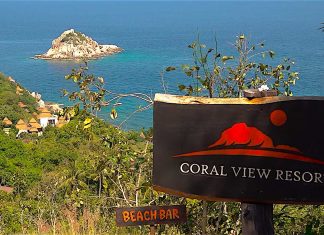 Coral View Resort Koh Tao offers you peace and serenity, boasting beautiful views over an idyllic beach and calm, blue sea.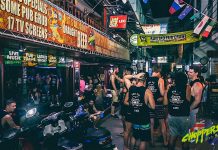 Choppers Sports Bar in Sairee is Koh Tao's hottest venue with live…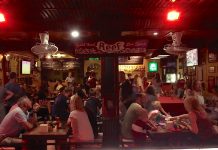 Reef Sports Bar & Restaurant is centrally located in Mae Haad and…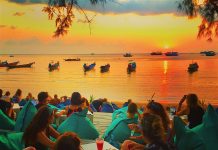 Fizz Beach Lounge is a popular beachfront lounge bar and restaurant venue…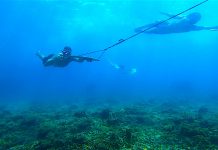 Koh Tao is a perfect location for watersports. With calm, clear blue…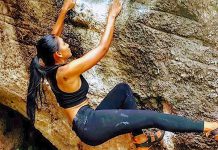 Koh Tao is a rock climbers or boulderers paradise with huge granite…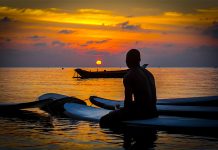 Paddleboarding provides a unique way to explore Koh Tao and the safe,…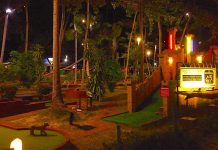 The Koh Tao Leisure Park offers visitors a unique experience with the…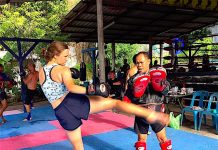 Koh Tao is home to two Muay Thai training camps and both…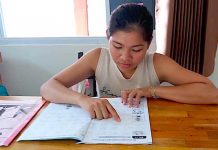 Joining up for Thai language lessons on Koh Tao will ensure your…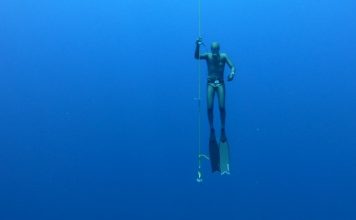 Freediving is the fastest growing sport in the world and is an extremely popular activity…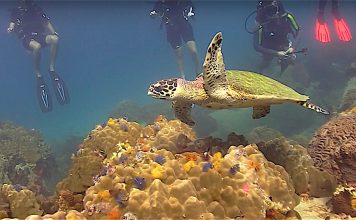 Fun diving on Koh Tao is perfect whatever your level of training and diving experience…