Animal Clinic on Koh Tao
Located on Tanote Bay Road, just outside of Mae Haad, Koh Tao Animal Clinic is a well known and trusted place providing animal welfare on Koh Tao.
Operated by Noistar Thai Animal Rescue Foundation, the first temporary clinic opened in 2002.
The permanent clinic was opened in 2004 and is run by the resident vet Dr. Jae Intaraksa along with her clinic assistant Nai.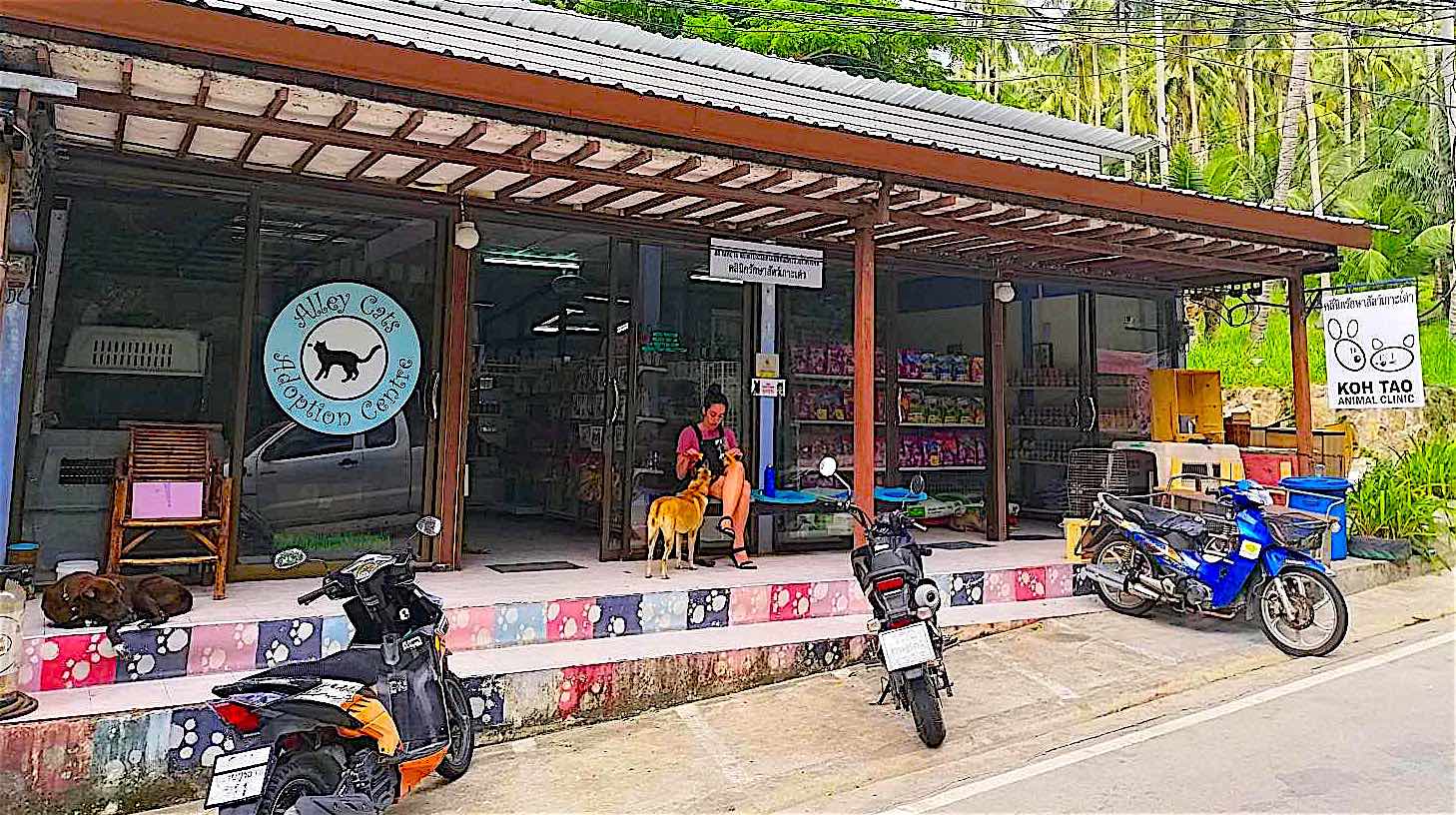 Opening Hours
The clinic is open Monday to Saturday from 9am until 5pm, although vet Jae is on call 24-hrs a day for emergencies.
Funded completely by donations, the only paid members of staff are Jae and Nai. Events are held on Koh Tao to raise funds and all money donated goes straight to the clinic.
Some pet owners do make donations when they bring their animal in for treatment, but the clinic will not refuse to treat a sick animal if the owner cannot afford to pay.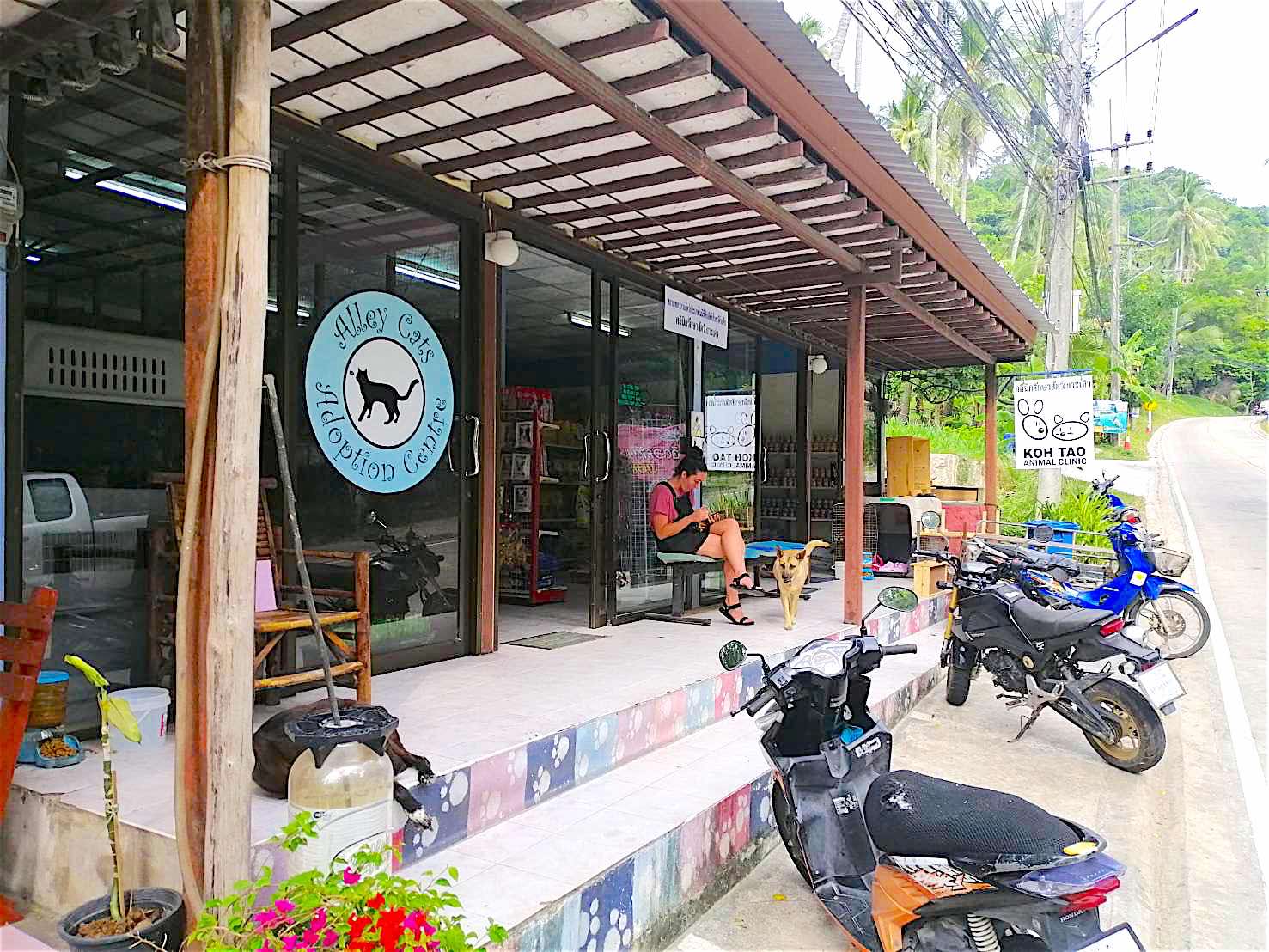 Koh Tao Animal Clinic Neutering Services
The clinic also runs a free neutering and vaccination program for local stray dogs. Using a catch, neuter and release methodology, the dogs are sterilised to keep the population under control, and then released.
Whilst the clinic does try to re-home animals, many of the dogs have never lived in homes, and would most likely run away if they were placed in one, so the best option is to put them back in the area where they were found.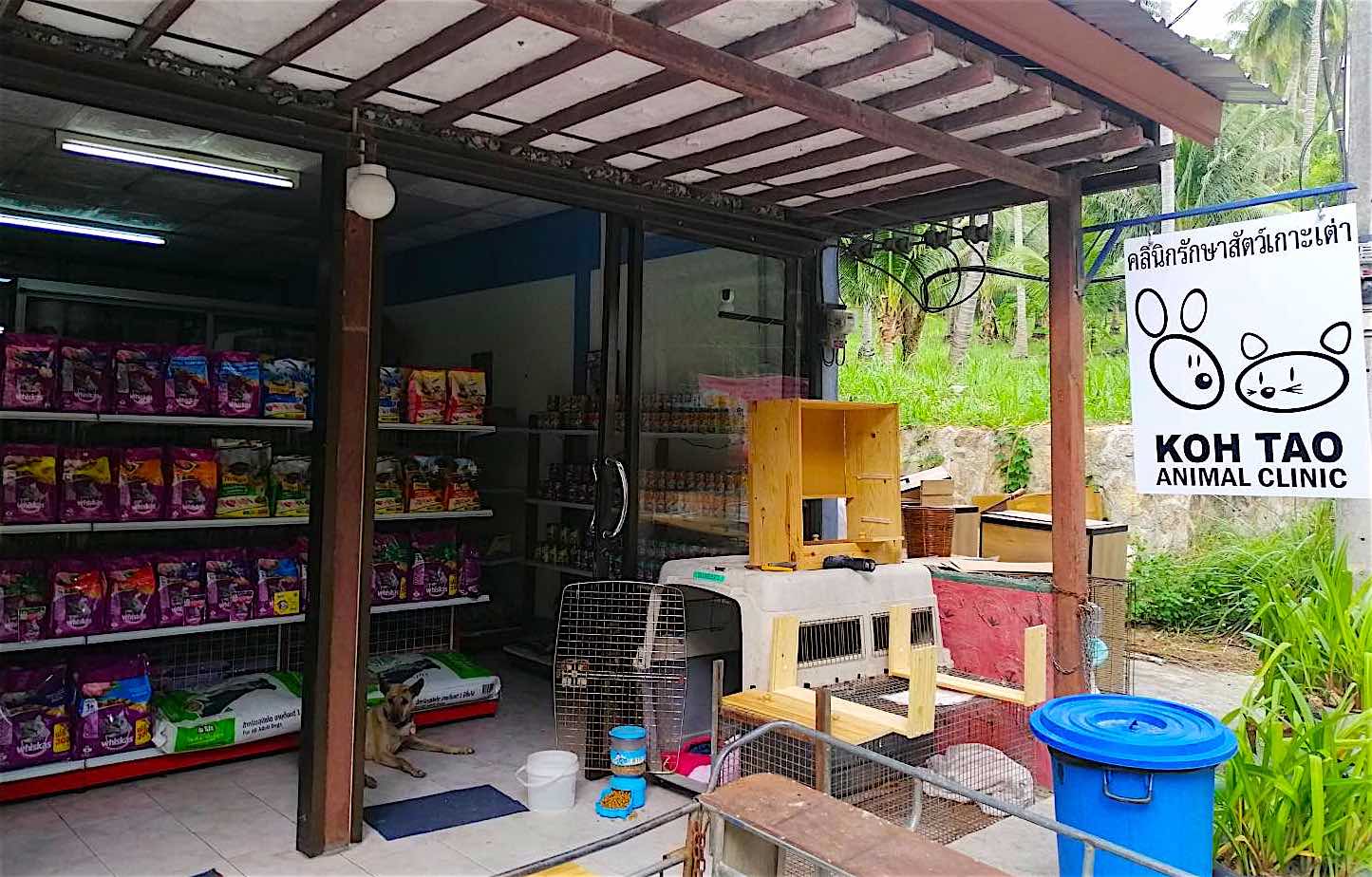 Volunteers Welcome
If you are planning to visit Koh Tao and want to volunteer at the clinic, they always welcome people who want to help by walking and washing the dogs, cuddling the animals who have just had surgery.
You can even help to organise a fundraiser to keep the money coming in.
You can also donate food and treats and even medical supplies. If you can donate medical supplies, it is advisable to contact the clinic ahead of time to see what they need.
You can contact the clinic through their Facebook page or by calling 081-0905372.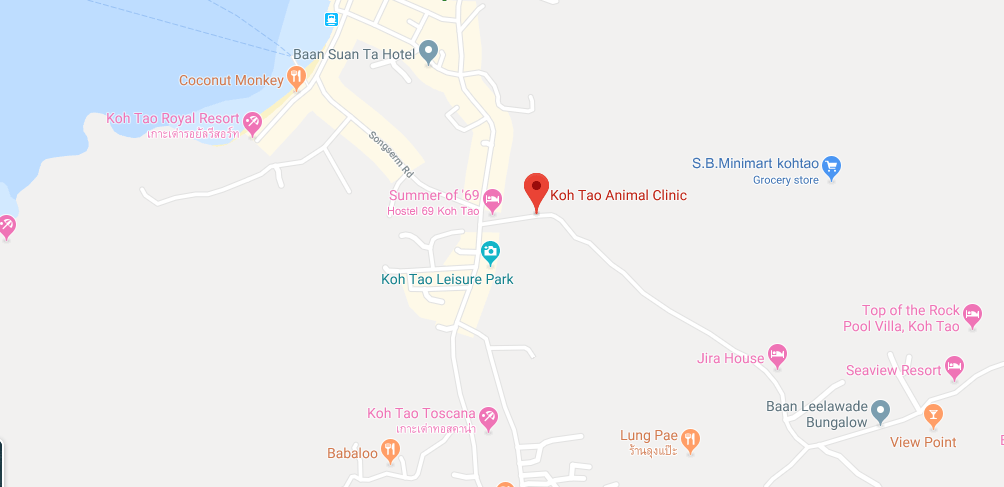 Frequently Asked Questions
Is there a vet on Koh Tao?
Yes, the Animal clinic on Koh Tao has a vet and provides a service to the local community for the island's animals. The clinic provides treatments, vaccinations, neutering and also has a retail shop for foods and animal products.
What is the cost of vet services on Koh Tao?
The Animal clinic is primarily funded by donations and although there is a charge for treatments, they will not refuse treatment if the owner cannot afford to pay. Koh Tao often has fundraising events to support the excellent work carried out by the Animal clinic and the clinic is always looking for volunteers.
Does the animal clinic sell pets?
Sadly, cats and dogs find their way to the Animal clinic occasionally through abandonment and the clinic is always looking for 'forever homes' for animals without owners. The clinic does not sell pets, but welcomes potential new owners for animals that do not have a home.
Can I make a donation to the animal clinic on Koh Tao?
Yes, the Animal clinic is always in need of donations to support the excellent community work it performs. You can contact them directly to discuss ways in which you can help. The Animal clinic is located on the Tanote bay road, 50 metres from the main road that runs from Sairee to Chalok Baan Kao.