Diving at Chumphon Pinnacle Koh Tao
Chumphon Pinnacle is arguably one of Koh Tao's finest dive sites. It truly has everything that you would ever want. Mountainous rock formations, vast marine life, and multiple depths available.
Fantastic Diving
The dive site itself is located quite close to Koh Tao. Situated about 12 km away, it takes roughly 40-45 minutes to reach. This allows for a very relaxing pre dive experience. Take the scenic route as you prepare yourself for a fantastic dive.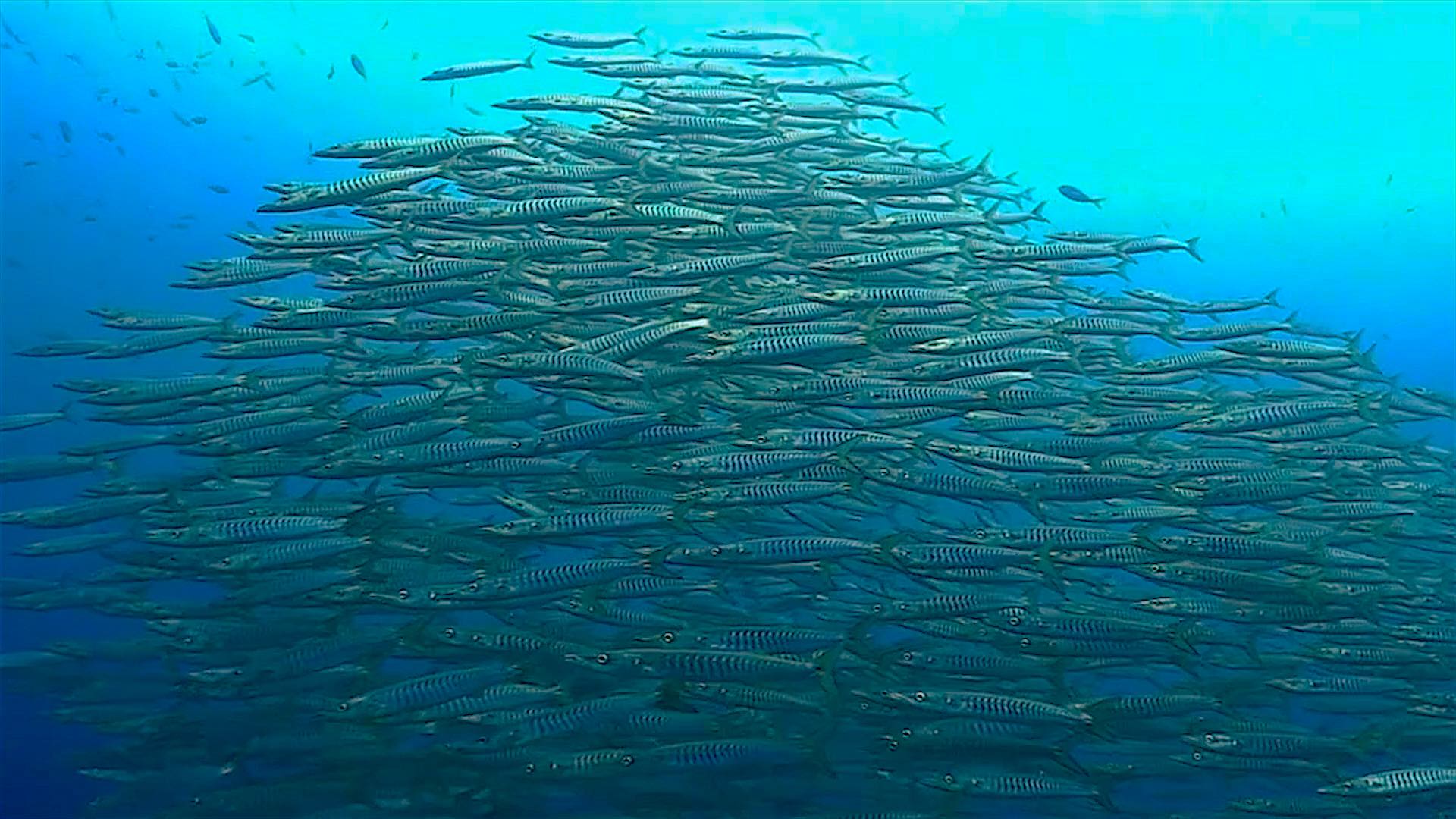 What does Chumphon Pinnacle dive site look like
The dive site consists of one large pinnacle, encompassed by smaller ones along the bottom. The pinnacle itself is blanketed in pink anemones.
On days when there is a slight current, it is as though they are blowing in the wind. As you make your way around the dive site you will see that it is a playground for fish.
Whether you are gazing into the blue, or peeking into every nook and cranny, there is always something to see. This dive site is perfect for an underwater videographer or photographer.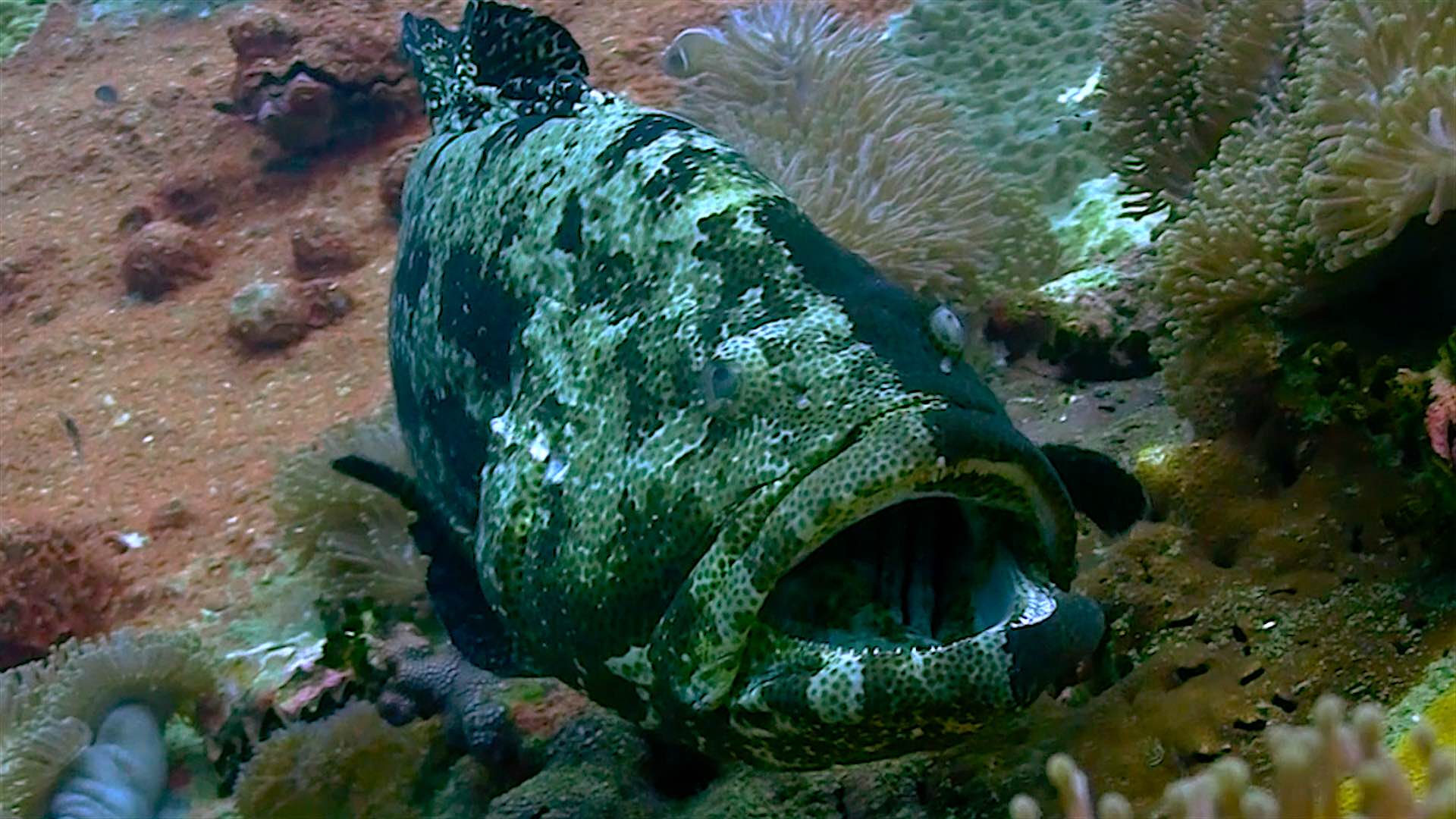 The Best Diving at Chumphon Pinnacle
If you are feeling adventurous, take a journey off the south-west side of the pinnacle, and check out Barracuda Rock. "Will I see Barracuda there…" you ask?
I can assure you that there is a high possibility of surrounding yourself with schools of Chevron Barracuda…oh and did we mention…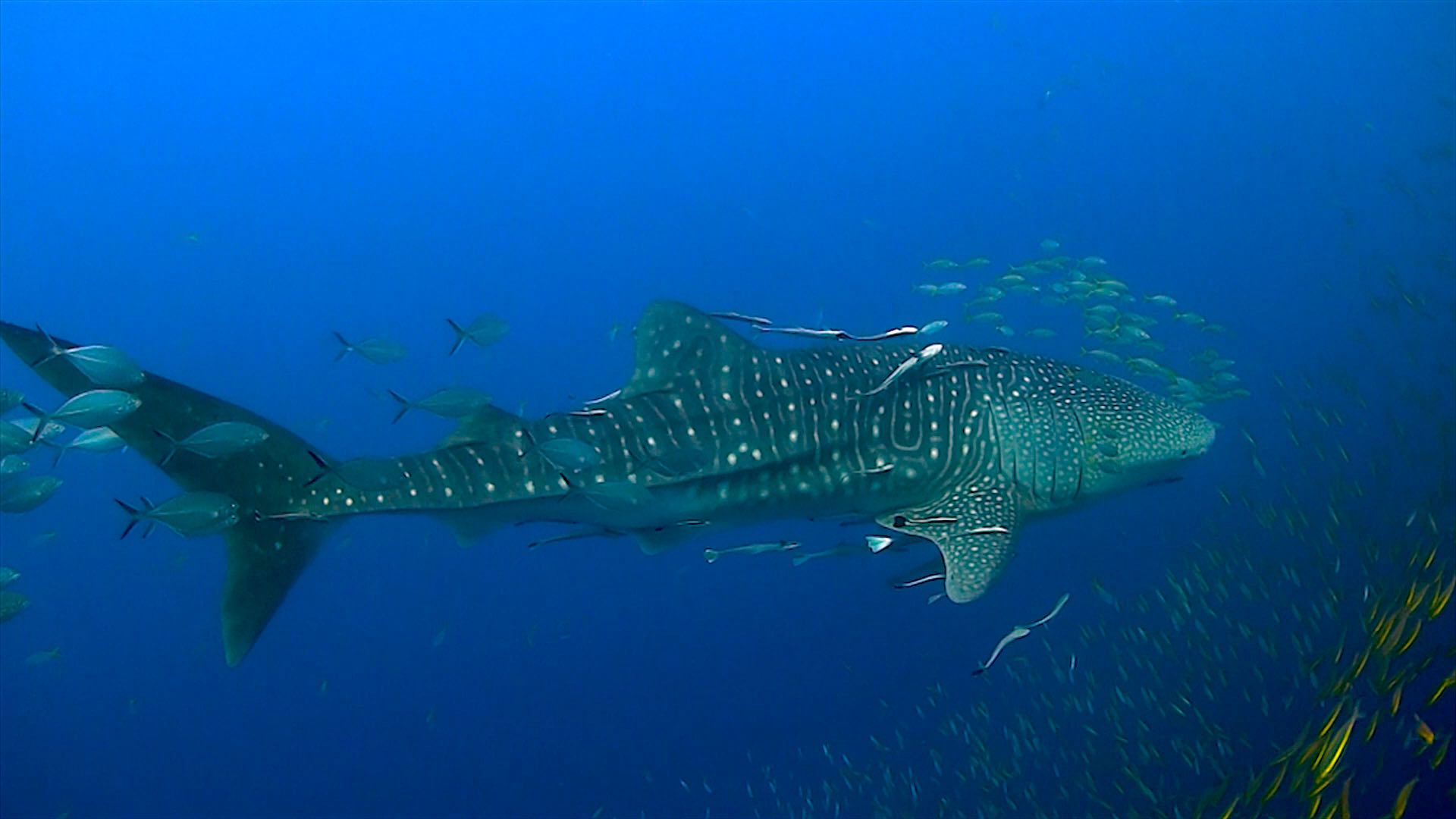 WHALESHARK
The base of the pinnacle sits at about 30 metres. As you circle around the rock you will notice there is plenty to see as you shallow up to 18 & 14metres.
This will allow you to plan a perfect multi-level dive. If you are deep enough while on the west side, you will find a sneaky swim through located around 25 metres.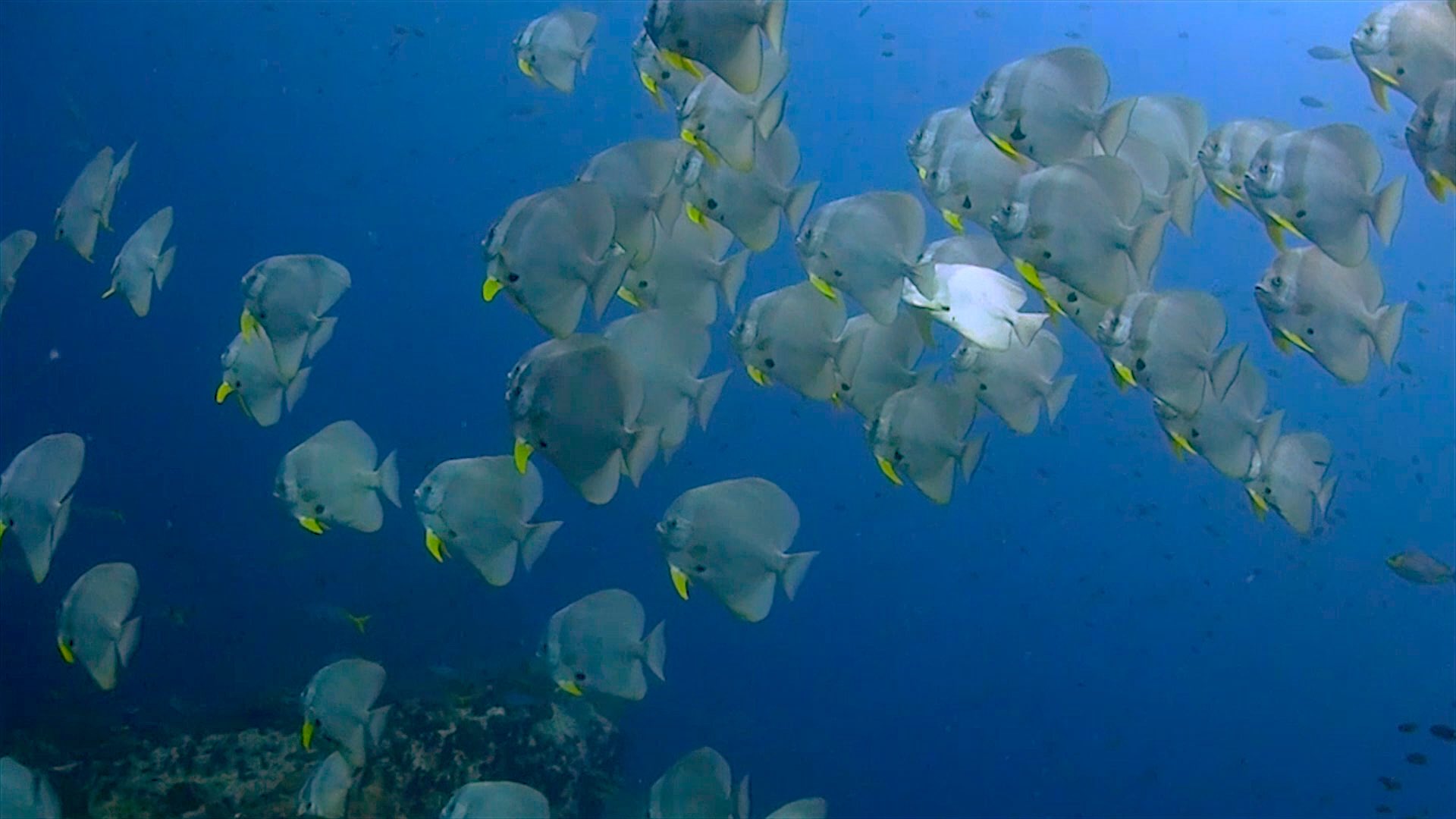 Visibility at Chumphon Pinnacle
For most of the year, we are blessed with gorgeous visibility. There are often dives where you can see directly down to bottom. Otherwise at times you will find a thermocline beginning at around 18-20 metres.
Descending into the thermocline is as though you were falling into a cloud. No matter what visibility is available, rest assured you will have an amazing dive.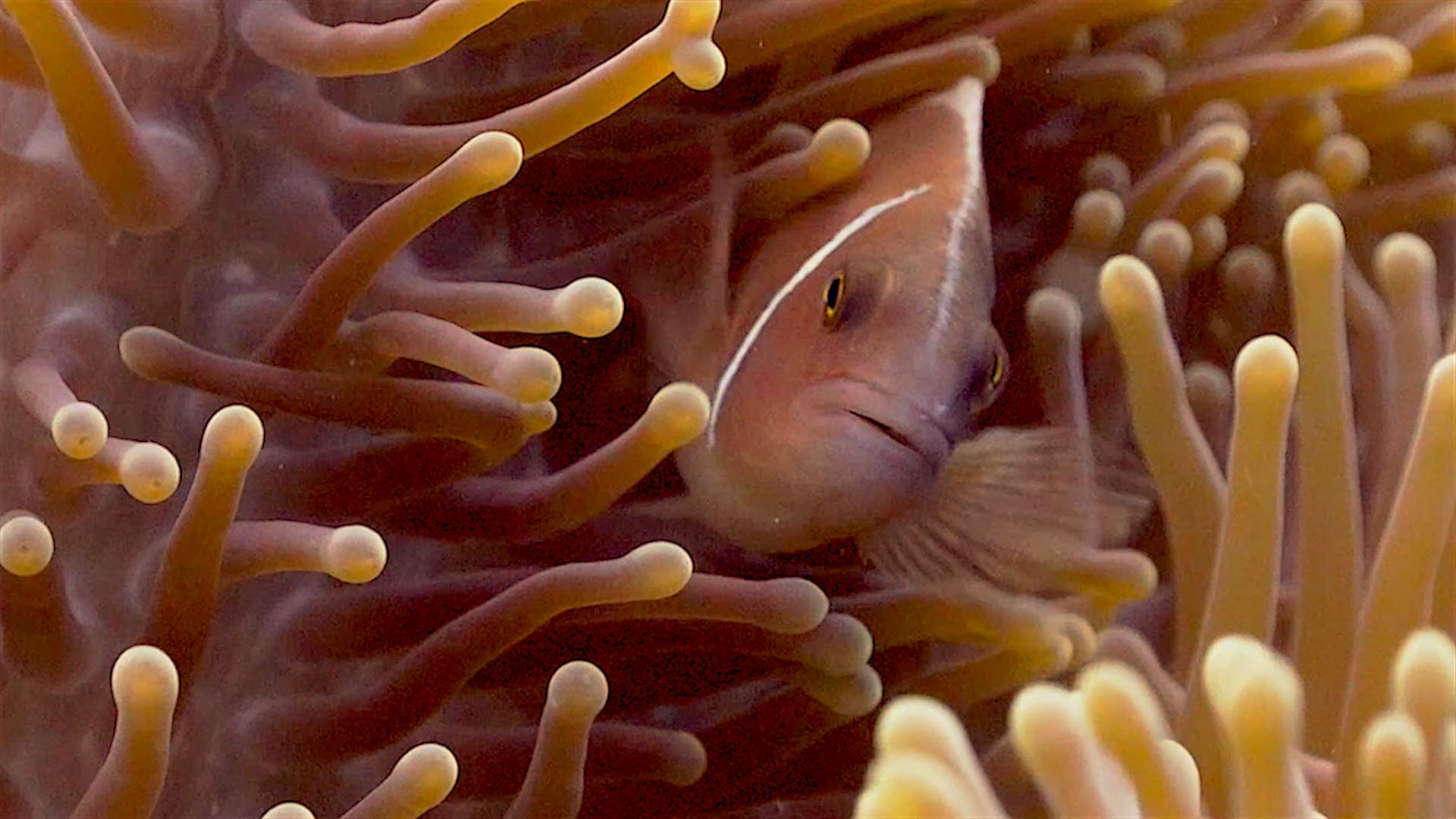 Marine life at Chumphon Pinnacle
Giant grouper, White eyed moray eels, Batfish, Chevron Barracuda, banded boxer shrimp, pink anemone fish, schools of Trevally…oh and don't forget… a WHALE SHARK!
Our Dive Site Rating
Due to the depth, this dive site is best suited for Advanced divers or higher. It is obviously very popular for fun diving, however it is a great training dive site as well.
A lot of new divers come here to complete their initial Deep Diver training. Those of you training at a higher level, this is also a great technical training site.
By leaving the pinnacle slightly, you can reach depths of 40-45 metres.